Braces Cost in South Africa 2023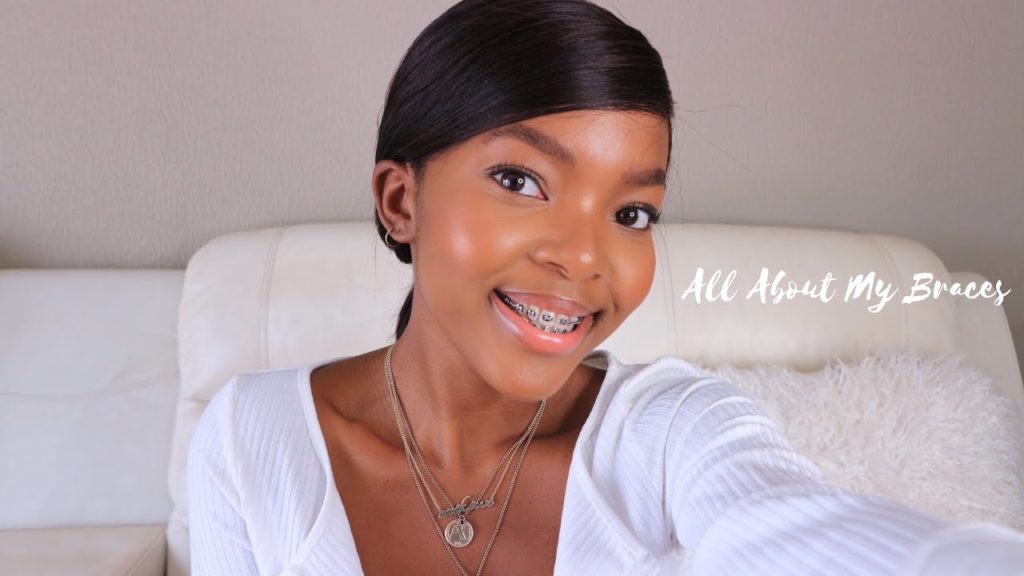 The cost of braces in South Africa varies considerably depending on the required treatment specialties and appliances.
Different types of teeth braces come with their pricing, further making the costs highly variable from one patient to another regardless of their age.
How do braces straighten crooked teeth? The brace wire applies a gentle straightening force on the teeth as it stretches to gain their original shape.
How Much Does Braces Cost in South Africa 2023. What is the use of braces on teeth? Many people assume that these orthodontic devices are makeup accessories primarily meant to brighten smiles. While that is partly true, it is essential to understand that braces are dental devices prescribed for teeth alignment.
Orthodontic clinics mainly recommend these devices to patients having irregular teeth alignment, which is a significant cause of uncomfortable bites, chewing difficulties, and unclear speeches. So, how much do braces cost in South Africa 2023?
Types of braces
Are there different kinds of braces? Yes, there are different types of these orthodontic devices as well as conditions for which they are necessary. The main types include:
Lingual Ceramic braces Inman aligners Invisible braces Friction-free Damon Metal or ceramic with brackets bonded to the teeth Obviously, each of these brace categories come with a different price tag.
Orthodontic Conditions That Require Braces
How much do braces cost in rands? The estimated costs of orthodontics largely depend on the condition requiring treatment, and the type of device that is needed. Some of the main conditions which determine how much you will pay for your braces include the following:
Overbite – teeth on the upper jaw are too far forward, therefore, sticking over the lower jaw teeth
Crowding – too many teeth for space in the mouth Underbite – lower jaw teeth are too far ahead, and
upper teeth are too far back Open bite – problems with spacing between teeth when biting
Crossbite – upper teeth do not come down slightly in front of your lower teeth during a normal bite
Spacing – gaps between teeth primarily caused by missing some teeth
How Much are Braces in South Africa?
What is the cheapest price for braces? Orthodontic sources indicate that the cost of these devices varies considerably between R3,000 and R55,000 based on their type, underlying condition, frequency of treatment, and appliances.
Other orthopedic procedures relating to this orthodontic device without treatment plans may cost lesser. However, in general, the cost of children braces in South Africa is lower compared to adult braces.
What is the average price of braces?
The estimated costs of orthodontics, including all consultation and alignment costs, are summarized below from the overall estimated costs of orthodontics in SA.
First consultation, x-rays, diagnostic photos, and treatment plan (R2,600)
Outside or labial braces (R25,000)
Inside or lingual braces (R42,000)
Optional tooth-coloured brackets: upper (R2,800) and lower (R1,800)
Post-treatment x-rays, photos, and retention appliances (R2,900)
It is worthwhile noting that the Invisalign cost is fairly the same as the cost of ceramic braces.
At Sunset Dentistry in Fourways Johannesburg, the consultation fee is about R500. For a complete treatment, one needs to pay a lumpsum of about R24,000. Luckily, the hospital offers monthly payments of R1,400 per month. Here is another breakdown of the approximate cost of different types of braces based on different dentist Cape Town price list, including metal braces cost in South Africa.
Dental Centre Century City
Location: Century Medical Suites, Century City, Cape Town, 7441
Orthodontic retainer: R4,500 – R8,000
Braces: R12,000 – R28,000
For adults: R12,000 – R35,000
For children: R8,000 – R25,000
Clear aligners: R25,000 – R55,000
Metal ones: R3,000 – R33,000
Ceramic ones: R16,000 – R37,000
Fixed ones: R13,000 – R33,000
Kromboom Dental Centre
Location: Cnr Kromboom and Burwood Rds, Rondebosch East, Cape Town, 7780.
Telephone: 087 550 3622 ext: 66876
Orthodontic retainer: R1,000 – R3,000
Braces: R8,000 – R30,000
For adults: R10,000 – R30,000
Clear ones: R12,000 – R50,000
Metal ones: R8,000 – R28,000
Lingual: R20,000 – R40,000
Damon: R10,000 – R30,000
Dr Johan Hartshorne
Location: Intercare Medical and Dental Centre, 43 Old Telephone : 087 550 3622 ext: 64087
Braces: R22,600 – R34,000 for orthodontic treatment applicable to both children and adults
Note that traditional braces are the ones made from metal. These orthodontic devices are preferred widely because of their comfortable design and reliable alignment functionality. Their precise and effective teeth movement makes them an excellent choice for most alignment applications. The ability to achieve multiple patterns and colour combinations on these braces is another attribute that makes them favourite.
Are braces covered by medical aid?
These orthodontic devices are costly and sometimes not affordable by most South Africans. Luckily, some medical aids provide coverage for braces, while others do not. In a nutshell, every medical plan has different policies regarding the coverage of braces, for instance:
Bonitas utilizes the Denis dental protocols to cover the cost of orthodontic treatment
Discovery Health takes care of orthodontic benefits from your savings account
Fedhealth pays for the cost of pre-authorized orthodontic treatment from your out of hospital benefits and/ or savings component, while Momentum Health pays for the same from your dental benefits
Medshield takes care of the cost of orthodontics from your daily benefits, once pre-authorized. If you fail to get pre-authorized, you will be liable for all orthodontic expenses incurred.
FAQs
Here are answers to some of the most common questions on this topic.
1. What is the average time for braces to be worn?
These teeth aligning devices are often worn for about 18 months and even more in cases when patients were diagnosed with severe misalignment.
2. What is the best age for a child to get braces?
Minors should start wearing these devices at about 10-14 years when they have fully developed all their permanent teeth. This is the ideal period because the head and mouth are still developing and teeth are more conducive to straightening. However, parents should discuss it with their kids to avoid trauma.
3. Are you ever too old to get braces?
Oral specialists say that there is no upper age limit for anyone considering these orthodontic devices.
The costs of routine dental procedures in South Africa
Apart from braces, there are many other dental procedures that one can undergo. Below is a summarized list including tooth filling cost in South Africa and false teeth prices in South Africa.
Root canal treatment: R2,300
Tooth filling: R850
Tooth implant: R14,700 per tooth
Teeth bridge: R34,400
Extraction: R1,300
Crown: R5,900
Dentures: R14,000
Affordable DIY false teeth kits: between R80 and R100
How much do braces cost in South Africa 2023 is a common question that troubles most patients. It is now clear that these costs vary significantly from one orthodontic centre to another based on the underlying condition and type of braces required.
Even so, recent trends continue to unveil more sophisticated dental care practices, which are even more costly but worthy every single rand. From the breakdown above, do you think these orthodontic devices are worth the money? Share your ideas in the comment section below.
CHECK THIS OUT :
♦  Schools in South Africa That Charge More than R200,000 Fees
♦  University Rankings in South Africa 2023 [Univ of Cape Town is 2nd ]
♦  High Schools in Durban, 2023 [ Durban High School is 2nd ]
♦  Private Schools In Johannesburg [ St. Martin's is 3rd ]
♦  South African Universities With The Best Academic Performance
♦  Best High Schools in Johannesburg [ St John's College is 2nd ]
Credit : Newshub360.net
DISCLAIMER: This article is intended for general informational purposes only and does not address individual circumstances.
It is not a substitute for professional advice or help and should not be relied on to make decisions of any kind. Any action you take upon the information presented in this article is strictly at your own risk and responsibility!