Best Clubs in Miami, Nightlife and busy activities are two things for which Miami is famously recognized. It is not an exaggeration to state that some of the top clubs in the entire globe are located in Miami, as this city is home to several of these establishments.
Every intrepid traveler should make it a point to visit Miami at least once in their lives so they can partake in the vibrant club scene there.
This magnificent metropolis in the United States has, from the beginning of time, welcomed a great number of people from all over the world.
The draw of Miami's club scene goes beyond the fact that one is likely to run across a significant number of famous people there on a regular basis.
However, locating the greatest nightclubs in the city might be difficult because there are hundreds of them and they are located in every part of the city. However, you can rely on us to select only the most noteworthy nightclubs in Miami for you.
Let's hit it.
16 Best Clubs in Miami 2023
1. Club Space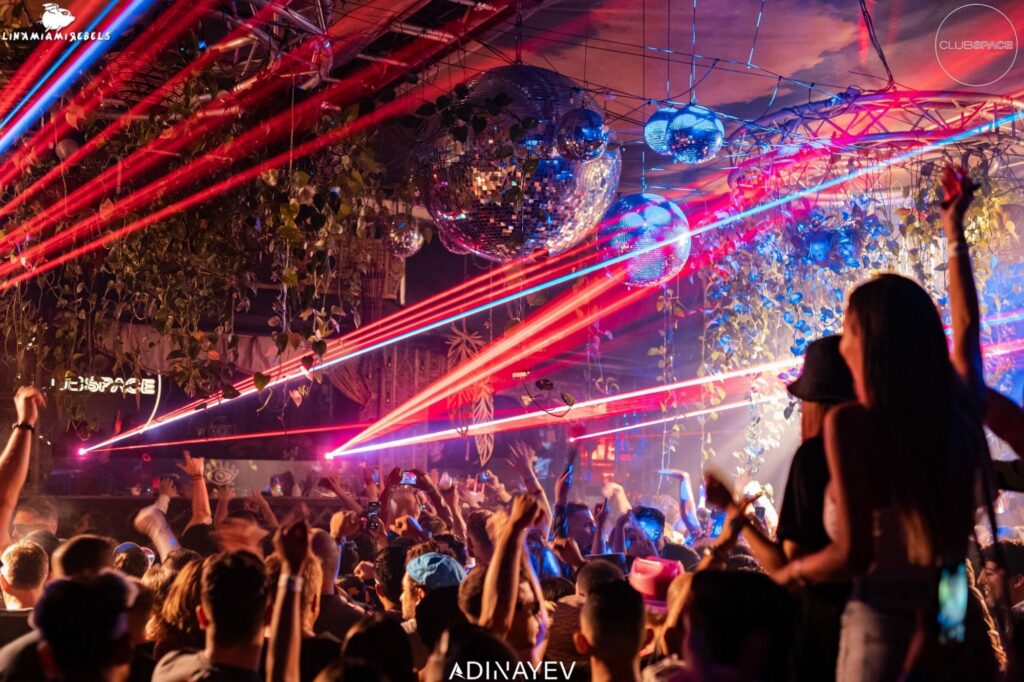 The legendary Club Space has made a solid start by taking the number one spot. After about two decades of throwing enormous marathon parties, Space has earned its place as one of Miami's most notable nightclubs.
The vast four-room complex that makes up the award-winning club spans one whole floor. Among these are the Ground, Floyd, The Loft, and the world-renowned Terrace, which features resident DJs Ms. Mada, Danyelino, and Thunderpony.
The soundscape is just as varied as the various floor levels. The Terrace is primarily known for its house and techno music.
The newest in hip-hop, electronic dance music (EDM), techno, and electro-bass music (EBM) may be heard in both The Ground and The Loft. On the other side, you will hear traces of alternative electronic noises when you are in Floyd.
Party-goers love Space because of the high caliber of the services it provides. Club Space opens on Saturdays and stays open until about the afternoon on Sundays or Mondays in certain unexpected marathon DJ sets.
The club has liquor licenses that are valid 24 hours a day and attracts worldwide DJs. The cover charge, however, skyrockets during the weeks that top DJs such as Solomun, Loco Dice, Martinez Brothers, Jamie Jones, Nicole Moudaber, and Dubfire are scheduled to perform, particularly during Miami Music Week and Art Basel.
Club Space is an establishment in Miami that everyone should go to at least once in their lifetime.
The socially distant party will be held at Space Park. The proprietors of Space, already responsible for one of the most successful nightclubs in Miami, have expanded their business to include outdoor partying. Therefore, you shouldn't forget to look into it either.
2. Treehouse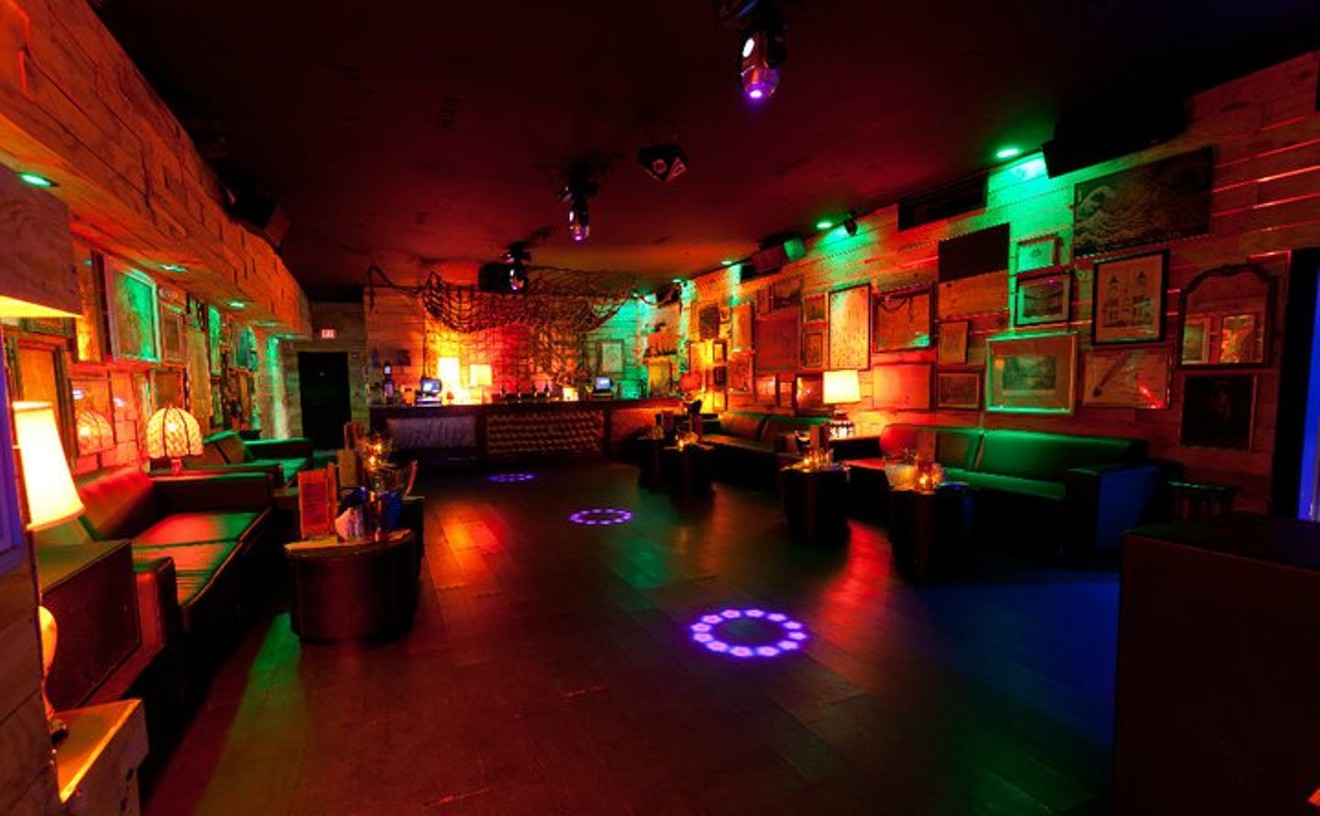 This trippy nightclub is a natural choice for inclusion on the list of the top clubs in Miami. And the proximity to Miami Beach is not the only reason for its popularity. The layout and the decor here are very unpretentious, which contributed to the restaurant's immediate success.
The Treehouse has a two-room configuration, so guests have access to a large dance floor in both rooms. In addition, there is a nice area in the back where you may relax with a drink or smoke a hookah while you do so.
You don't drink alcohol or smoke, do you? Choose what you want to eat and drink from the options that are presented on the menu.
The music that is played at Treehouse is a well-balanced combination of house and techno, and it can be heard on the venue's main dance floor.
In contrast to its understated furnishings, Treehouse features music from all over the world. Alongside some well-known people from the area, there are a few Romanian DJs that make this place their regular hangout.
Address: 323 23rd St, Miami Beach, FL 33139
3. Do Not Sit On The Furniture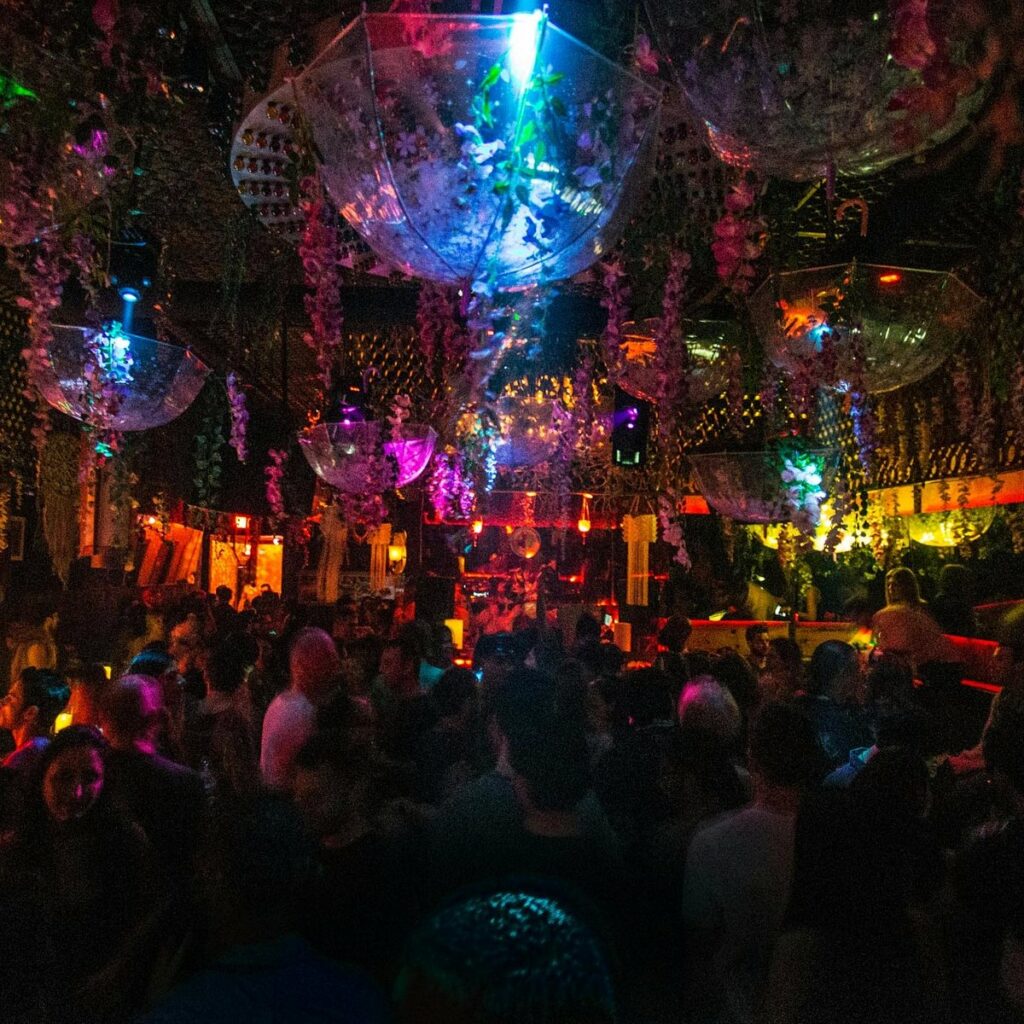 The Do Not Sit On The Furniture Club in Miami is definitely one of a kind, which is reflected in the rather peculiar name of the establishment.
The club is co-owned and operated by two well-known local DJs, DJ Behrouz and Will Renuart, who are aware of the exclusivity requirements imposed by many of Miami's greatest clubs.
At this nightclub, you may hear some of the most cutting-edge underground and electronic music around.
The entirety of your time spent with Do Not Sit On The Furniture does not include any extra bells or whistles. This one-of-a-kind club draws a diverse clientele, including both locals and people from out of town.
In addition to the laid-back clothing code and ambiance, Do Not Sit On The Furniture also features reasonably priced alcoholic beverages.
Customers who frequently visit this delightful club in Miami will attest to the fact that the staff here goes above and beyond to make everyone feel at home.
Address: 423 16th St, Miami Beach, FL 33139
4. E11EVEN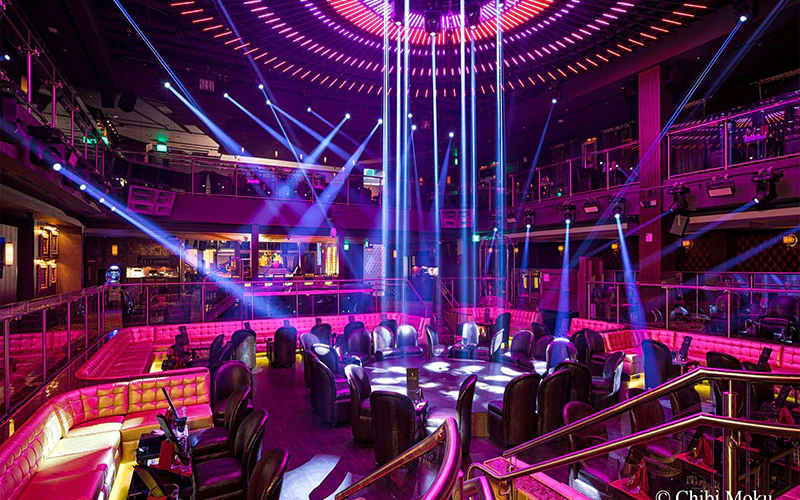 It's possible that the thriving club culture in Miami will blow your mind more than anything else you've experienced.
But once you immerse yourself in the world of E11EVEN, you will no longer believe what you once thought.
The luxurious and forward-thinking club that has won numerous accolades is easily on par with Miami's most prestigious establishments.
E11EVEN is one of the rare clubs that is open at all times of the day and night. However, this is not the only reason why the club consistently has a large number of patrons present.
The hospitality offered here is on par with that of a five-star resort, and it's spread out throughout an elegantly appointed space.
In addition to this, breakfast can be ordered in the bar, where drinks are served in copious amounts. In addition, you may indulge at the exclusive restaurant, shake your groove thing on the dance floor, or watch the sunrise from the rooftop.
The fact that E11EVEN features topless dancers of such exceptional quality places it among the most highly regarded strip clubs in Miami.
This nightclub often hosts performances by some of the most well-known artists in R&B, Pop, and Hip-Hop. At E11EVEN, the live performances by prominent musicians and DJs in the genres described above are also hugely popular. However, electronic dance music makes up the bulk of this playlist.
Address: 29 NE 11th St, Miami, FL 33132
5. The Dirty Rabbit Wynwood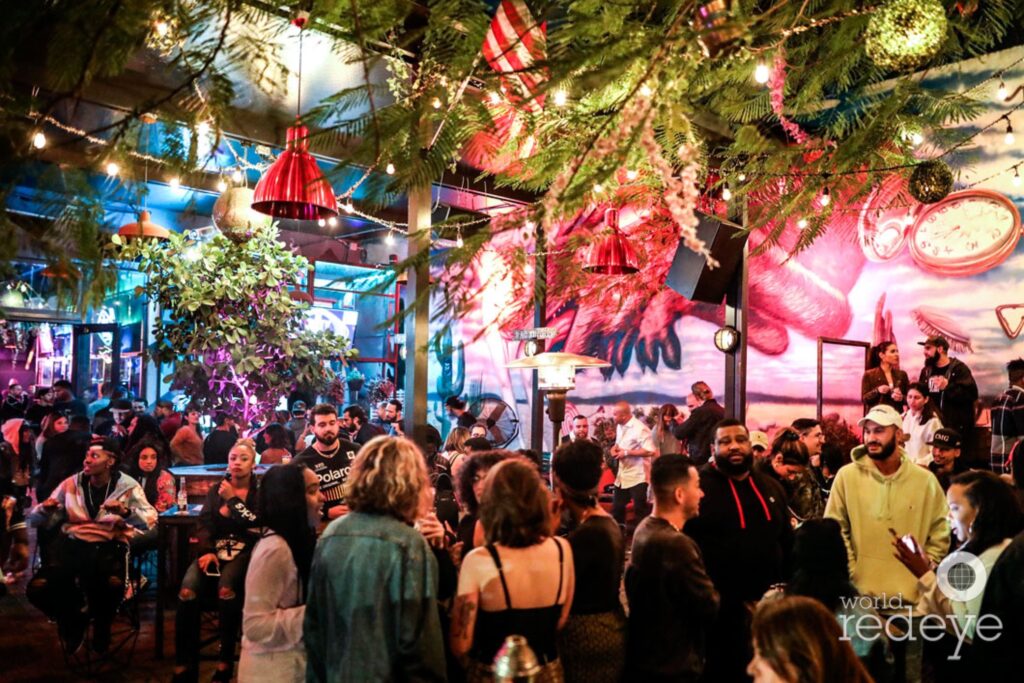 A visit to this adult-only nightclub in Miami is sure to be an unforgettable experience for you. The Dirty Rabbit Wynwood lives up to its reputation as one of the most exciting places for adults to spend the night in Miami.
In contrast to the clubs in Miami, this club will bombard your senses with music from Latin America. The sensuality and inventiveness of The Dirty Rabbit Wynwood will embrace you as you twirl to the rhythm of the rumba, and you won't be able to help but be swept up in it.
The club's patrons really enjoy the events that are put on at the club. For the majority of events, you will need to purchase a ticket in advance, either online or offline.
In spite of the fact that this club has some quite stringent policies, going to this establishment will undoubtedly be an experience you will never forget.
Address: 151 NW 24th St #107, Miami, FL 33127
6. Centro Wynwood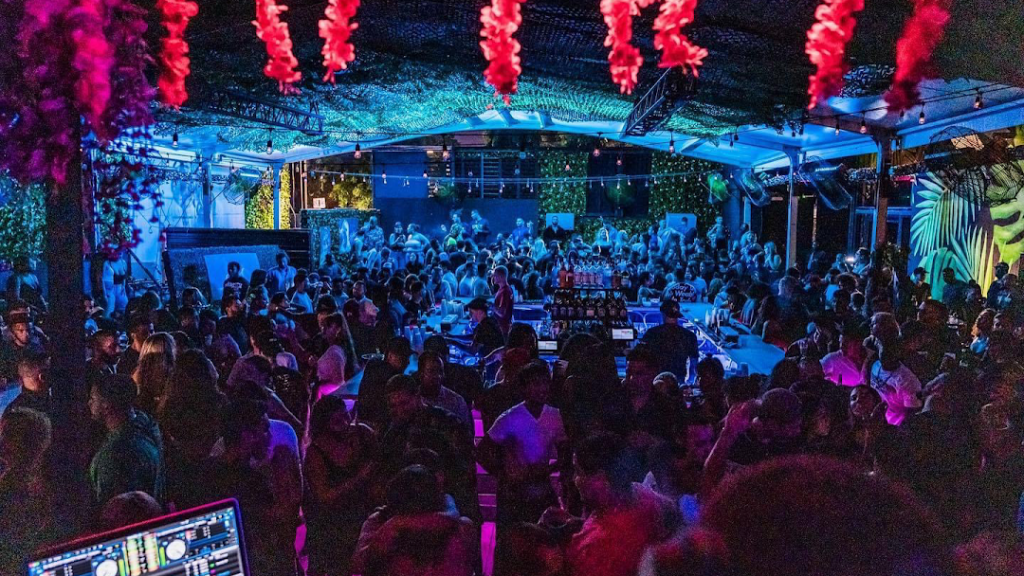 If you enjoy going to parties that have an air of sophistication to them, Centro Wynwood is the perfect place for you.
It is astonishing how this luxurious club in Miami manages to mix high-end food with its world-class club amenities and services.
Table service, which provides patrons with an experience befitting their status as VIPs, is one of the most in-demand offerings at Centro.
At Centro Wynwood, the resident DJs play a mix of house and electronic music on a rotating basis. Aside from that, we frequently host unique events, and renowned musicians and comedians regularly appear here to play live.
In most cases, signing up to be a guest at this club in Miami does not cost anything. At Centro Wynwood, however, you will need to have your name on the guestlist in order to partake in the VIP clubbing.
If you're on the club's guestlist, you might be eligible for a significant discount or even free admittance.
However, the listing will close earlier than its typical time for special events, so it is important to keep an eye out for that information.
Address: 299 NW 23rd St, Miami, FL 33127
7. Floyd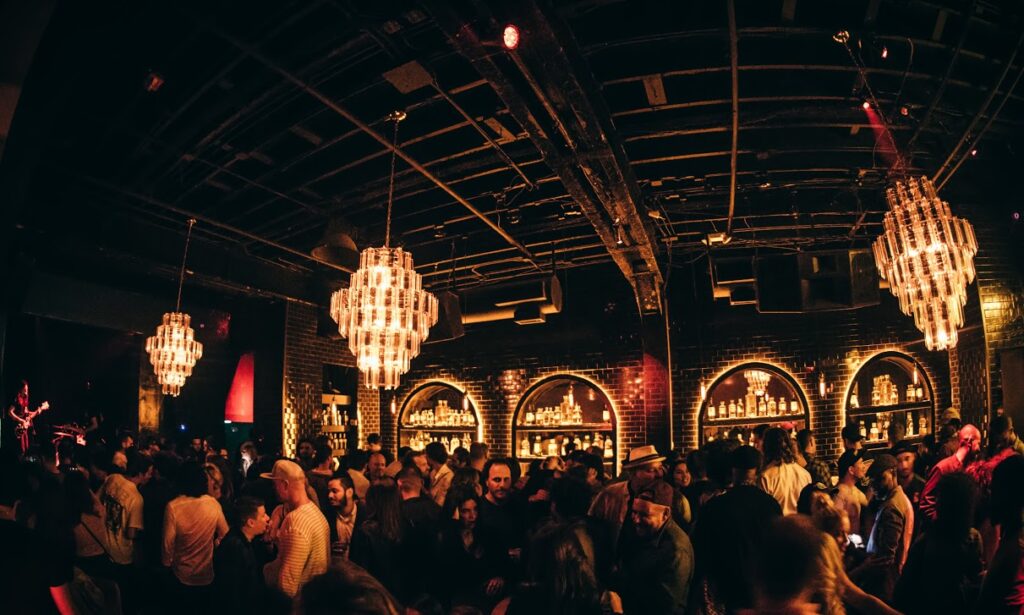 Floyd is here to dispel whatever notions you may have had about nightclubs being chaotic, pulsing places filled with people looking to party.
This nightclub in the downtown area exudes an air of sophistication and style, which helps it stand out from the competition.
The ambiance of Floyd's is surprisingly tranquil, and the drinks, despite their high price tags, are timeless classics.
This location is more akin to an elite lounge, and you're welcome to stop in any time between Thursday and Saturday.
If you plan on arriving in Floyd without too much of a delay, you should probably get an early start. Expect to wait up to half an hour to get into the club on any given night, regardless of whether or not there is a special event going on. Even the required attire is timeless, as befits one of Miami's most prestigious nightlife destinations.
There is a healthy mix of electronic and underground music at Floyd, creating an enjoyable listening experience.
This should not come as a surprise given that the gentlemen who own Space Club are the ones in charge of running this establishment.
Address: 34 NE 11th St suite b, Miami, FL 33132
8. STORY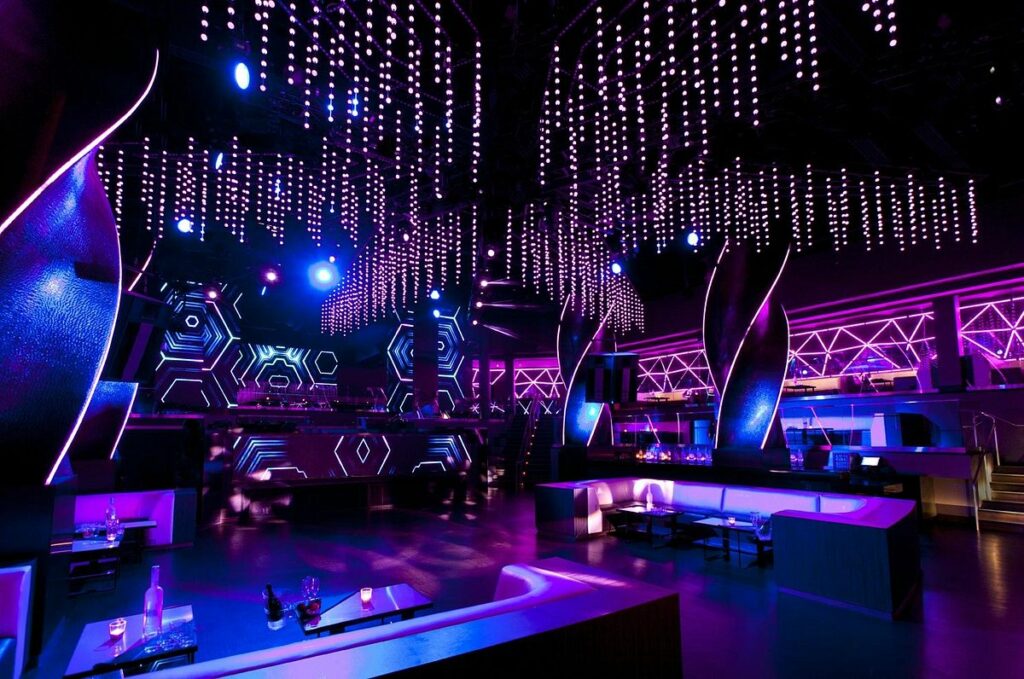 There is little doubt that STORY is among the most notable hip-hop clubs in all of Miami. One of the clubs where people go to spend the night dancing is this one.
Some of the most well-known DJs in the world, including Avicii and Seth Troxler, have worked the decks at this venue.
In addition, performance artists, dancers, and those who enjoy live music frequently choose the spacious Space as their venue of choice.
The focus is unquestionably directed toward STORY's enormous dance floor, which is equipped with a hybrid music system.
The club's four fully stocked bars, on the other hand, are not too far behind. You and your entourage are eligible to get VIP treatment at the club, which delivers the full VIP experience.
Keep in mind that the Miami Heat, who won the championship in 2013, collected a hundred thousand dollar note in this very arena.
Make the most of the exclusive VIP entry as well as the valet service if you want to have a good time without anybody else seeing you.
It shouldn't come as a surprise that the high-end club STORY in Miami has a stringent dress code, which means that patrons are not allowed to wear sweatpants unless they are Jay Z. The club is only open from Thursday through Saturday.
Address: 136 Collins Ave, Miami Beach, FL 33139
9. LIV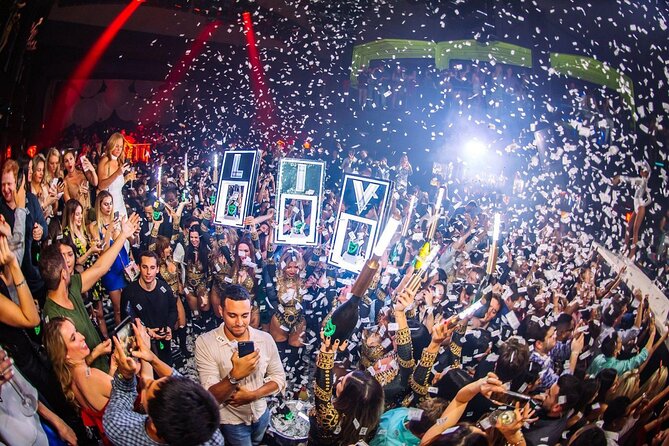 LIV will be included on our list of the greatest clubs in Miami, so don't worry about that. This club is located inside the world-famous Fontainebleau, which is widely considered to be one of the finest hotels in Miami.
Due to the fact that it is an extremely elite club, LIV is not your typical nightclub that anybody can go to. At this club, however, you will be pampered as a result of the numerous event rooms, the multiple bars, and the world-class personnel.
It should come as no surprise that LIV has an elite dress code, and both the food and the drinks are of the highest possible quality.
There is a good chance that you will run into some of the most famous people in the entertainment world, or that you will be able to watch a top artist perform at the club.
There is an abundance of private skyboxes and secluded banquet halls to choose from. It should come as no surprise that the Fontainebleau, which features excellent pools all around the hotel, is also home to some of the most exciting pool parties in Miami.
Because the playlist is always being updated, the music that is played at LIV can be a little bit surprising at times. At one of Miami's most recognized nightclubs, though, you can expect to hear everything from classical to music at the top of the charts.
Address: 4441 Collins Ave, Miami Beach, FL 33140
10. Nikki Beach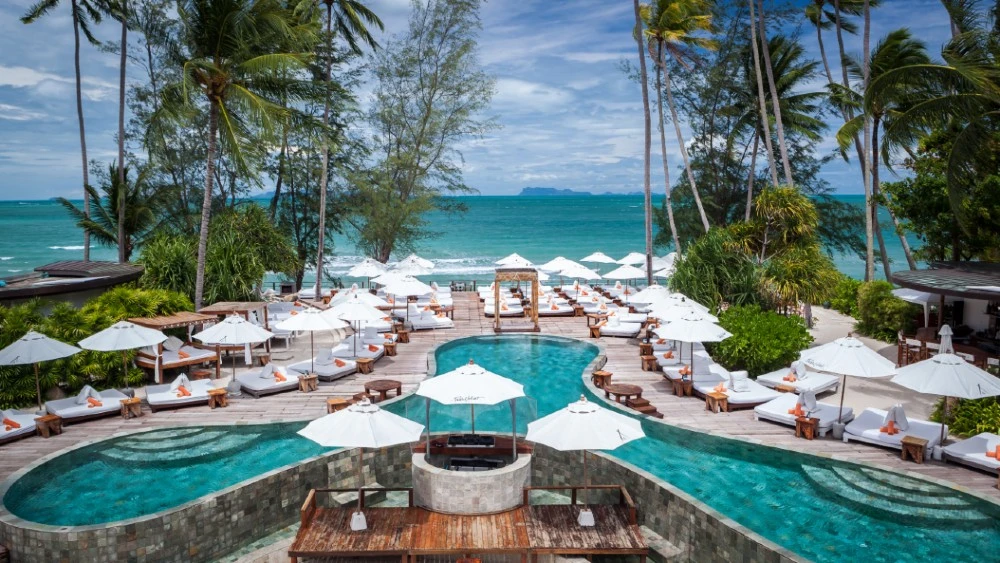 This nightclub on South Beach is not nearly as well-known as the other establishments on this list. However, this is precisely what makes Nikki Beach such a special and secluded destination.
The beach at the club has been dubbed the "Sexiest Place on Earth," and the club itself is home to one of the restaurants that have won accolades.
When it comes to alcoholic beverages, you may have a beer for ten dollars or choose a bottle starting at three hundred dollars at one of the most exclusive clubs in Miami.
In addition to the gastronomic and sensuous delights, this place attracts a varied and interesting audience. At this ritzy nightclub, you will frequently get the opportunity to brush elbows with VIPs. In addition, you have the opportunity to receive VIP service thanks to the presence of an on-site valet and an intimate indoor space.
The only requirement for attire is that it be appropriate for swimming, making swimwear the most popular choice.
Thursdays through Sundays, with varying hours of operation, Nikki Beach is open to the public. If you are interested in music, you should anticipate hearing a lot of house music and electronic music. In addition to hosting events, this club in Miami also welcomes well-known DJs, who provide their best playlists.
Address: 1 Ocean Dr, Miami Beach, FL 33139
11. El Patio Wynwood
The fairly cool outside bar is always a fascinating sight for first-time guests to take in when they visit the establishment.
El Patio Wynwood, which began as a tavern, has evolved into a renowned club that is considered to be among the best in Miami.
The music and decor in this club are both heavily influenced by Colombian and Latin American music and culture. El Patio features some furniture that was imported all the way from Colombia.
The music at El Patio Wynwood is one of the bar's defining characteristics. If you are in the mood for some old-school reggae, Latin, or electro music, or if you are in the mood for a mix of all of these genres, then this is the place to be.
Weekends are when the club really comes alive, both socially and audibly. The afternoon party that takes place on Sundays is also really good.
One more of the reasons why El Patio Wynwood is so well-liked by the neighborhood's residents is the fact that it has one of the city's top happy hours. In the Wynwood neighborhood, you can get a beer for just one dollar and a drink for four dollars.
Address: 167 NW 23rd St, Miami, FL 33127
12. Mynt Lounge Miami
This is a nightclub and bar that has a well-deserved reputation for drawing in famous people. If you go inside this bar, there is a reasonable possibility that you will run across one of your favorite famous people.
However, the dress code here is really strict, so making sure you have a perfect and presentable outfit is a top priority.
The interior design of Mynt Lounge is a shining illustration of the modern and elegant style.
An experience at a nightclub that is sure to be unforgettable can be ensured by providing a large number of red velvet ropes, dazzling strobe lights suspended from the ceiling, high-tech LED lighting, wonderful individuals, and excellent music.
In addition, there is a program of activities that takes place during the course of the weekend. If you are planning a trip there, it is highly recommended that you look at their event calendar.
Electronic dance music (EDM) is what you'll hear playing at Mynt, and occasionally, celebrity DJs will stop over. Visit this club if you want to have a once-in-a-lifetime experience that will leave a lasting impression on you.
Postal code and address: 1921 Collins Avenue, Miami Beach, Florida 33139
13. Cameo Nightclub
Since the early 1980s, Miami's most famous nightclub has been a popular destination for celebrities, tourists, and locals alike.
Some of the many celebrities who will be at Cameo include Drake, Young Thug, DJ Khaled, and Young Jeezy.
Cameo is consistently regarded as one of the most noteworthy establishments for hip-hop music in the Miami area.
Cal Fortis, a famed club designer, was responsible for Cameo's enormous dance floor, which was one of the club's standout attractions when it first opened.
The club features full-service bars, two beds, and over forty VIP sections. Additionally, there are six bars with full staffing.
On each floor, there are a variety of DJs playing the newest electronic dance music, hip-hop, and Latin music.
Tuesdays, Fridays, and Saturdays are the days when Cameo comes to life. The Saturday night hip-hop party, on the other hand, gets out of control and draws a large crowd.
Address: 1445 Washington Ave, Miami Beach, FL 33139
14. La Otra
This club is the place to be if you want to liven up your evening with Latin dance music, and you should go there right now.
La Otra was formerly known as the Sidebar Space, and it is adorned with unique chandeliers, fairy lights, candles, velvet couches, an outside terrace, tropical plants, and hanging disco balls from the ceiling.
The nightclub industry in Miami is becoming more cutthroat, and this establishment is a formidable adversary in the space.
You can look forward to unique nightlife events, happy hour promotions, quality drink selections, fantastic live performances, and an atmosphere that is both exciting and welcoming when you come here.
Discounts on alcoholic beverages are offered to customers from 5 p.m. to 11 p.m. on Friday nights as part of an extended happy hour promotion. To answer your question about what to wear, the dress code for La Otra is appropriate for a stylish celebration.
Address: 335 SW 8th St, Miami, FL 33130
15. Mr. Jones
This club is elegant in every aspect, from its name to its decor to its lineup of artists to its position on Miami Beach.
Mr. Jones has established a name for itself in the neighborhood by continually delivering an excellent and exciting nightclub experience to its patrons.
It has developed into a place to go in order to get a feel for Miami's vibrant nightlife. If you consider yourself a serious partygoer, you are well aware of what to anticipate when visiting the most popular clubs in Miami.
You won't have to make a dent in your budget to have a good time, but you will get to watch some of the biggest names in the industry behind the DJ booth alongside up-and-coming local stars and dancers who perform regularly.
Another advantage that the club possesses is that it is a nightclub that offers prices that are not prohibitively expensive.
Hip-hop and house music are the two styles that are played the most frequently at Mr. Jones. Even though this club is open on many days during the week, the weekends are when the real fun begins.
The Private Rooftop of Mr. Jones
Address: 320 Lincoln Rd, Miami Beach, FL 33139
15. Brickell Blue Martini Blue Martini
The top spot on this year's list of the greatest clubs in Miami belongs to Blue Martini Brickell. This club is well-known for a variety of different reasons.
In addition, Blue is a popular venue for hosting a wide variety of private events, ranging from bachelorette parties to karaoke and everything in between. The live performances by top performers are just as impressive as the beverage menu.
The happy hour specials at Blue Martini are extremely popular with the guests who frequent the establishment.
It occurs every Tuesday through Friday between the hours of 2 and 8 pm. At Blue, partygoers who are passionate about dancing get the opportunity to perform on stage.
However, if you would prefer to celebrate in private with your group, you should reserve a spot in Blue's VIP lounge.
On Mondays, locals in the area of this amazing club in Miami may get in at half price thanks to the "Local Mondays" promotion.
When it comes to getting dressed up for a party, Blue Martini Brickell is more on the laid-back side. This club plays a variety of musical styles, as seen by the events that take place there.
Address: 900 S Miami Ave #250, Miami, FL 33130
16 Best Clubs in Miami 2023 – Newshub360.net
Related Post

Credit: www.Newshub360.net