Most Expensive Restaurants in NYC 2023: Restaurants in New York City are usually a fantastic time thanks to the city's incredible diversity, which is reflected in its numerous cultures.
It is not difficult to find whatever style of food your heart desires, whether it is at one of the five-star restaurants in Midtown Manhattan or at one of the unique dining venues in Brooklyn.
Try one of the hole-in-the-wall restaurants that are well worth the money if you are seeking for something that is truly one of a kind.
Or, if you are looking for a fantastic seafood restaurant in New York City, you may visit one of the several seafood restaurants that are spread out over the city's five boroughs.
When it comes to cuisine and drink, there is always something fresh to experience in New York City. This is especially true in the city.
Because there are so many new restaurants popping up each year, there are plenty of options available to accommodate a wide range of price points.
It doesn't matter if you just want a quick bite to eat or if you're seeking for a five-star dining experience; this place has it all!
Because New York City is home to some of the most celebrated chefs and dining establishments in the world, it is an excellent place to visit if you are interested in trying new cuisines while on vacation.
Because there is such a wide selection of food available in this location, absolutely everyone will be able to find something that they enjoy eating here.
The city also offers a wide range of alternatives when it comes to price points, with eateries ranging from those that are inexpensive and can be found on almost every corner to those that are luxurious and can be found in high-end hotels and restaurants.
Most Expensive Restaurants in NYC 2023
The cost of eating out is not an exception to New York City's reputation as one of the most expensive cities in the world, which has been held for a long time.
Numerous restaurants have gained notoriety for charging exorbitant amounts for a variety of things, including caviar, steaks priced at $400, cheeseburgers priced at $100, desserts priced at $1,000, and many more!
Have a look at this list of the 10 restaurants in New York City that are notorious for having some of the highest prices in the city.
1. Masa – ( Most Expensive Restaurants in NYC )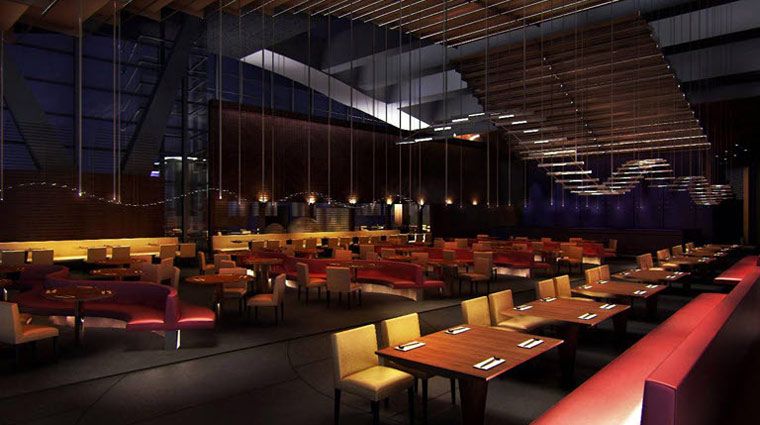 The restaurant Masa in New York City is without a doubt my top pick there. With a prix fixe menu that starts at $585, this establishment is easily one of the most expensive restaurants in the world.
In addition to having a location in the Columbus Circle, it also features an elevator that leads directly to the front door of the restaurant.
It also has a lovely ambiance, and in the sushi bar, which views out onto Central Park South, there are seats available.
The food is fantastic, and they go out of their way to accommodate customers who are gluten-free, vegetarian, or have any other type of dietary limitation.
If you have certain dietary requirements, they are able to accommodate such.
New York, New York 10019, United States of America, Address: 10 Columbus Cir
2. Per Se – ( Most Expensive Restaurants in NYC )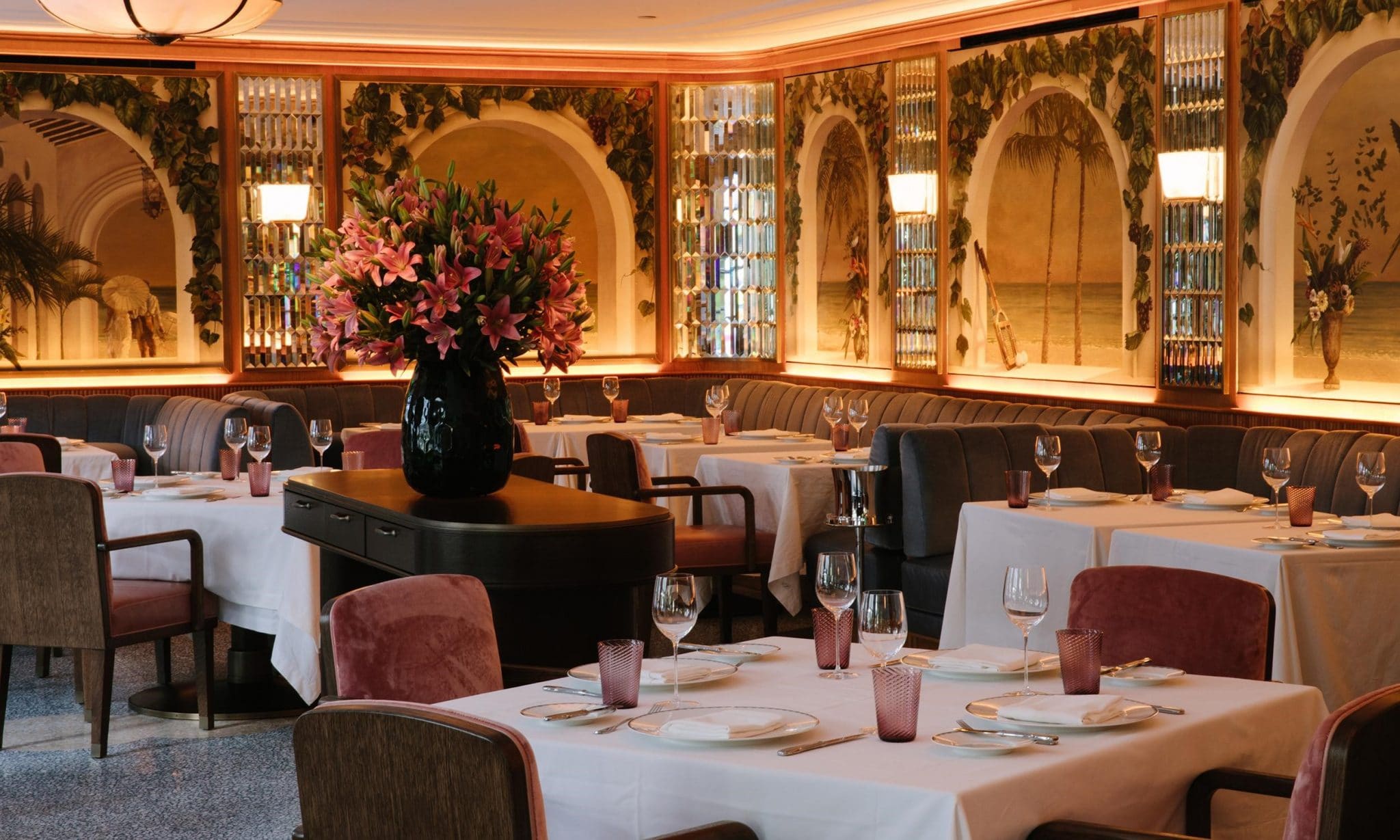 This three-Michelin-star restaurant in Manhattan has one of the most sought-after tables in the city, and the most expensive option on its prix fixe menu will set you back $325 per person.
If you are ready to indulge, you might want to consider dining with a special someone at Per Se, which offers a four-course lunch for a more affordable price of $225.
If you want to eat at Per Se without running up a significant tab, order from their à la carte menu. It has plenty of delectable treats that cost less than one hundred dollars each.
But beware: you have to be careful about what you choose because some of the sides and appetizers cost almost as much as the main course! As for beverage pairings?
New York, New York 10019, United States of America Address: 10 Columbus Circle
3. Brooklyn Fare Kitchen

One of the top three restaurants in New York City according to Michelin, the four-course tasting menu costs $395.
If you are going to spend money on a restaurant, you might as well spend some of it at one of the top three restaurants that Michelin has ranked in New York City.
The food served at Brooklyn Fare Kitchen is upmarket and inspired by both American and European cuisine.
The meals typically consist of a number of courses and can be served either in a family-style setting or à la carte.
In addition, depending on the price range you're working with, the menu offers classic wine pairings with each course.
If you wish to eat here, you need make reservations rather in advance.
431 West 37th Street, New York, New York 10018, United States of America
4. Momofuku Ko – ( Most Expensive Restaurants in NYC )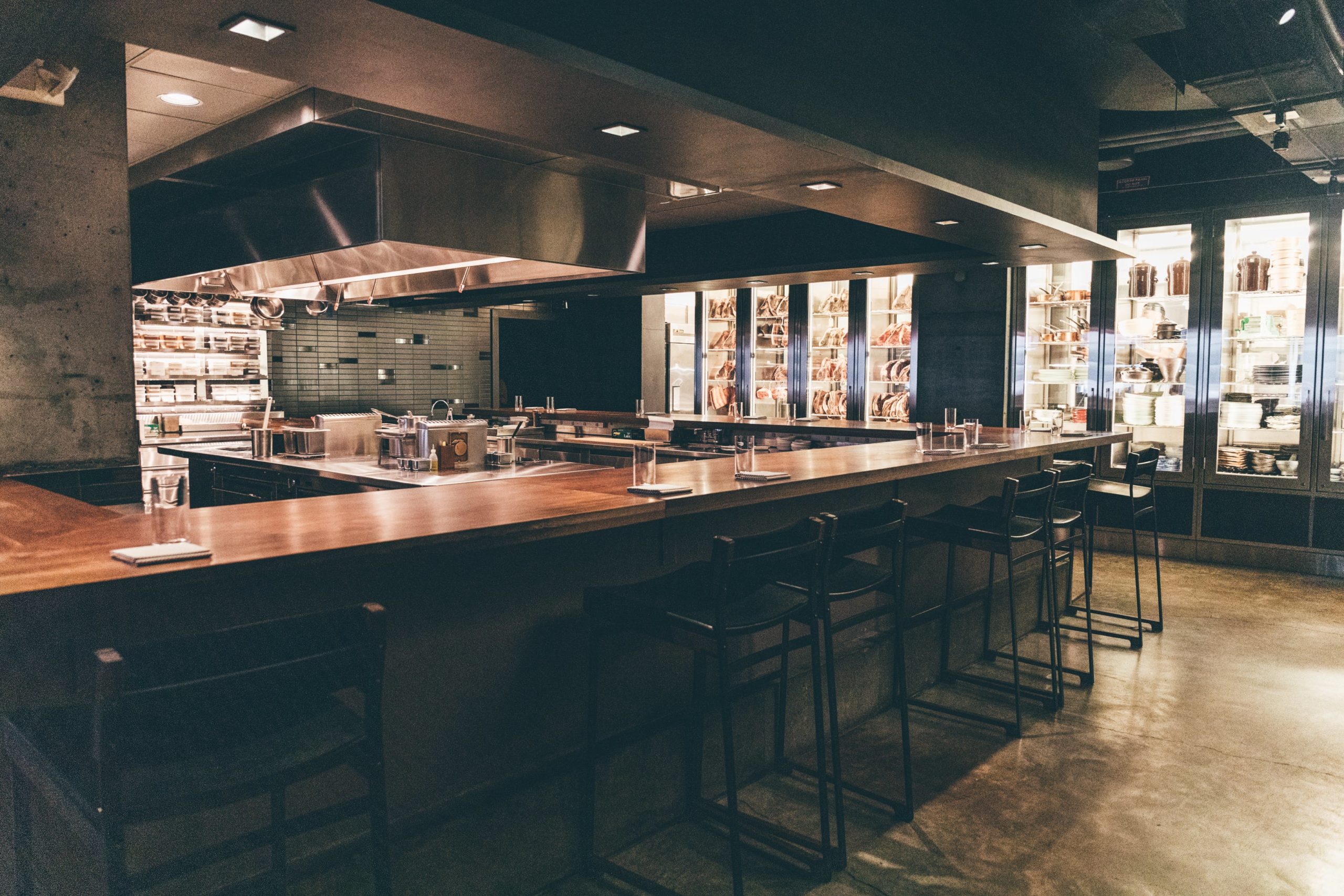 Momofuku Ko, which can be found tucked away in the rear of a dusty building in the Extra Place, is one of the most difficult reservations to get in New York City.
Although the cuisine is wonderful and the service is impeccable, not everyone like eating at shared tables even if the former is true.
If you are lucky enough to get a reservation at this establishment, you will be offered a tasting menu that features over twenty dishes and rotates on a nightly basis.
You should be prepared to be on your feet for a total of three hours as you make your way through this gourmet experience.
You are need to make an appointment at least two weeks in advance, and reservations may only be made online. Because of this, you should not anticipate to be able to contact them via email or by calling them.
This is the place to go to if you are searching for a place where you can feel comfortable getting dressed up and eating some of the very best food that the city has to offer.
Postal code: 10003 New York, New York, United States of America, 8 Extra Place
5. Le Bernardin – ( Most Expensive Restaurants in NYC)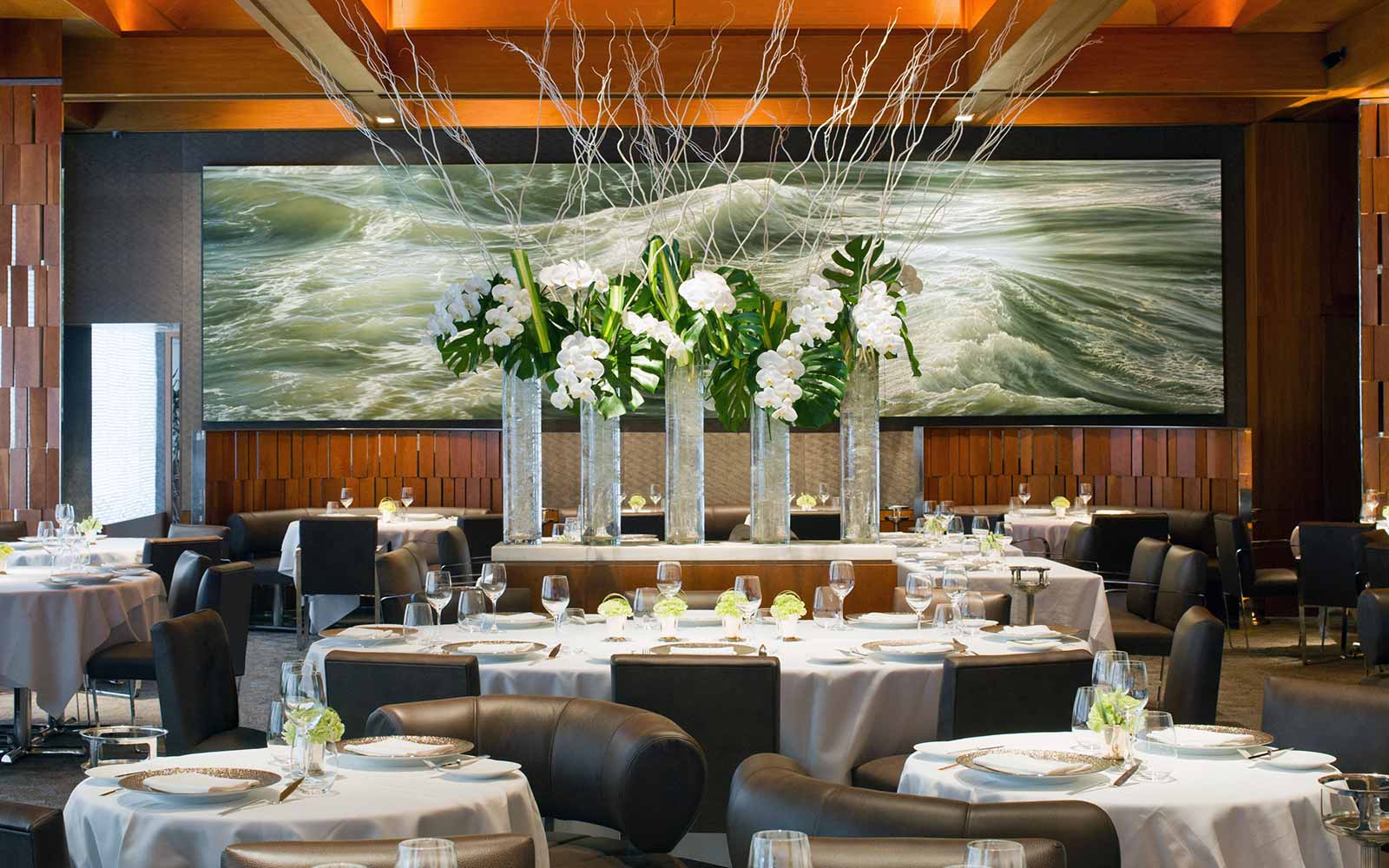 Not only is the food at Le Bernardin exceptional, but the very experience of dining there might alter one's perspective on life.
In this day and age, restaurants that are as luxurious and refined as this one do not exist anymore, which is one of the things that makes it so appealing.
One gets the impression that they have stepped into a time machine and been transported back to the year 1996, when the finest restaurants were magnificent, intimate, and exquisite. It offers a welcome departure from the hip joints that are so prevalent in modern construction.
There are two unique tasting menus available at Le Bernardin: the "Prix Fixe" ($146), which is less formal and more flexible; and the "Tasting Menu" ($195), which is more formal and includes a selection of caviar and cheeses. Both tasting meals are priced at $.
The latter option is more expensive, but it is well worth the money because it includes not only the caviar and cheese dish (which costs $85 on its own), but also a couple additional courses.
If you don't make your reservations in plenty of time (they book up months in advance), you should get used to some intense pleading from other customers.
Address: 155 W 51st St, New York, NY 10019, United States
6. Daniel – ( Most Expensive Restaurants in NYC )
Daniel is one of the most well-known and high-priced restaurants in New York City. It is known for its innovative cuisine and imaginative menu items.
The two Michelin stars that have been bestowed upon Chef Daniel Boulud are a testament to the exceptional caliber of his cooking.
The lunch and dinner prix fixe meals, respectively, can be purchased for $120 and $198.
Guests who wish to partake in the tasting menu at supper can do so for a price of $220 per person.
Guests also have the option of ordering items from the à la carte menu, which includes options such as beef tenderloin, oysters, lobster, and foie gras.
New York, New York 10065, United States of America, address: 60 E 65th St
7. L'Atelier de Joël Robuchon
The L'Atelier de Jol Robuchon is not only one of the most gorgeous restaurants in New York City, but it is also considered to be one of the most costly restaurants in the city.
This restaurant is well-known for its French cuisine, and it provides a tasting menu so that customers can sample a little bit of everything on the menu.
If you really want to go all out, they have two tasting menus for you to choose from: one with five courses, and another with eight courses (which includes caviar).
Because the kitchen is open to the dining area, you will also have the opportunity to watch while the cooks make your food.
The food is traditionally French and is presented in tapas-sized amounts, making it an excellent location for snacking on a variety of items as you work your way through the menu.
The restaurant has just undergone some renovations, and as a result, guests can now choose from an updated menu of cocktails and small meals.
New York, New York 10011, United States of America, address: 85 10th Avenue
8. River Café
The River Café is widely regarded as one of the city's most prestigious restaurants.
Located on the Water in Brooklyn Heights, directly under the Brooklyn Bridge on the East River, and with breathtaking views of the skyline of Manhattan.
The River Café provides a setting that is perfect for intimate gatherings of any kind.
Their culinary staff, directed by Executive Chef Brad Steelman, is responsible for the multiple awards won by their award-winning American cuisine with European influences. This cuisine is provided for their customers by their culinary team.
Their own wine cellar has rare vintages, and it has selections available for purchase on their award-winning wine list, which contains more than 150 different wines from all around the world.
The highly trained pastry chefs at The River Café create mouthwatering sweets that may be enjoyed as a complement to your meal or as a special treat at any time of the day.
Brooklyn, New York 11201, United States of America, Address: 1 Water Street
9. Sasabune –( Most Expensive Restaurants in NYC )
One of the few places in New York City where you can obtain freshly prepared sushi is Sasabune.
The chef provides an omakase menu for diners, which has a selection of fresh seafood that is hand-picked and flown in from Japan on a regular basis.
You have the option of asking the chef to choose the fish for you if you don't like any of the options that are presented on the menu; however, there is no assurance that he will comply with your request.
Here, nothing may be ordered because the cook prepares whatever dish he considers to be the most delicious at the given time.
401 East 73rd Street, New York, New York 10021, United States of America
10. Jean Georges
Since its opening in 1997, the restaurant that bears Chef Jean-Georges Vongerichten's name has established itself as a premier destination for contemporary French cuisine.
The restaurant provides tasting menus that can be customized to include three, four, or five dishes, as well as an additional course of caviar as an alternative.
Dishes such as steamed lobster with cilantro and shiso, foie gras with pickled rhubarb, cardamom, and baguette, and lamb with baby artichokes, watercress, dates, and mint are included on the full tasting menu.
In addition to its tasting menu, the restaurant also provides customers with the option to order items a la carte.
A Nougatine, which consists of seared foie gras and sauteed duck, is one of the restaurant's hallmark dishes. It is served with rhubarb chutney and brioche.
New York, New York 10023, United States of America, Address: 1 Central Park West
Most Expensive Restaurants in NYC 2023: Newshub360.net
Related Post
♦ 13 Most Expensive Cities to Live in California 2023
♦ 10 Richest Cities in Michigan Based on Median Income 2023
♦ 10 Best Places to Live on East Coast of Florida 2023
♦  15 Top Fox News Anchors Female to Watch 2023
♦  20 CNN Female Anchors You Need to Watch in 2023
♦  11 Dr Pepper Commercial Actors and Actresses 2023
♦  15 Funny Numbers to Prank Call and Prank Hotlines 2023
♦  20 Scary Numbers to Call: You Should Never Call Them
♦  14 Actors and Actress in GEICO Commercials 2023
♦  10 Liberty Mutual Commercial Actors and Actresses 2023
♦  10 Best Slavery Movies on Netflix for Black History Month 2023
Credit :www.Newshub360.net