Singapore Celebs From 10 Years Ago And Where They Are Now
Top 10 Singapore Celebs From 10 Years Ago And Where They Are Now
10. Lauretta Alabons, 46, co-owner of concert promoter LAMC Productions and founder of comedy events company LA Comedy Live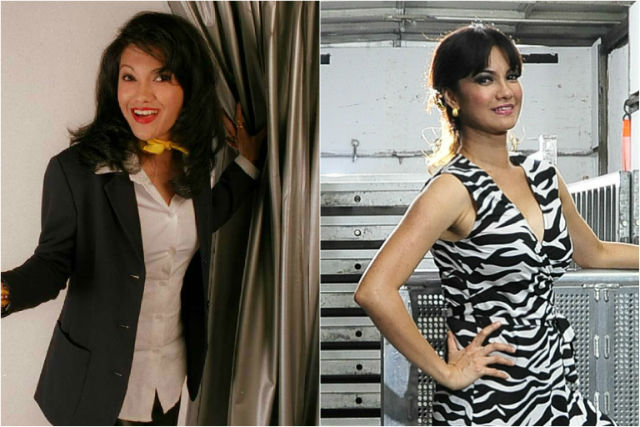 Lauretta Alabons, once the face of Rollin' Good Times (left) on Channel 5, now brings major music acts to Singapore.
Best known for: Hosting Channel 5's music variety show Rollin' Good Times and entertainment news programme Showbuzz
As co-owner of LAMC Productions, which she founded with her American husband Ross Knudson in 2001, she is one of Singapore's most prominent concert promoters. Lauretta Alabons has brought in some of the world's biggest music acts over the years, such as Metallica, Deep Purple, Muse and Snow Patrol.
Last Thursday, the company brought in the legendary singer- songwriter Johnny Marr of The Smiths and, in the coming months, will promote concerts for Def Leppard and bassist Nathan East.
Alabons also founded LA Comedy Live in 2012, which has since staged sold-out shows here by top comedians such as Russell Peters, John Cleese and Chris Tucker.
Her passion for her work keeps her going – something that was perhaps lacking during her television hosting days.
Outside of work, the multi-racial beauty of Filipino, Eurasian and Indian descent is a doting mother to her 14-year-old son, George.
9. Cao Jun, 28, actor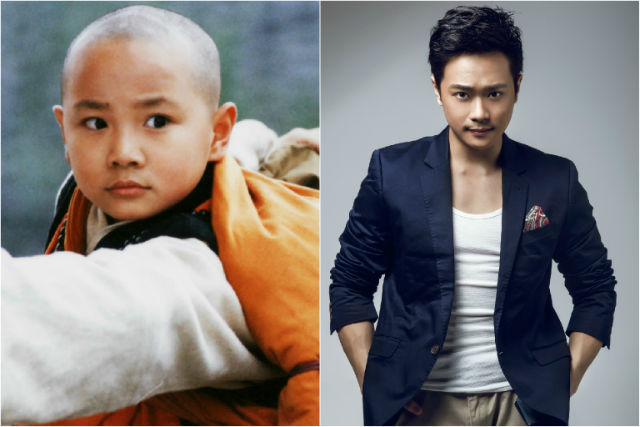 Cao Jun, who played the kid monk (left) on Channel 8's The Royal Monk series, is pursuing a full-time career in acting in China.
Best known for: Playing child monk Kai Xin in the Channel 8 period drama The Royal Monk (1997) and its sequel The Return Of The Royal Monk (1998)
Chinese actor Cao Jun can heave a sigh of relief that his days of being bald are over.
At the age of eight, he shaved his head for his debut television role as the martial arts-wielding monk Kai Xin and was teased by schoolmates and endured multiple mosquito bites on his head during filming.
ade me mad," he says over the telephone from Beijing, where he is based.
The Royal Monk was the most- watched TV series here in 1997. A sequel aired the following year, making Cao one of the biggest child stars of the 1990s.
All grown up now, the baby- faced actor sports a full head of hair, a buff physique and the same charming smile.
An acting major graduate from the Shanghai Institute of Visual Art, he is a full-time actor in China. He has starred in 25 drama serials and three films.
He recently played a civilian soldier in war drama Min Bing Kang Bao (2015). He also plays a nimble thief in a yet-to-be aired period drama The Youngster.
The bachelor calls Kai Xin his "gateway to acting", though rarely anyone calls him by that name now. "Without that opportunity, I don't know what I would be doing now," says Cao, the only child of parents who own a dry-cleaning shop in Shanghai.