15 Most Beautiful Wineries in Napa Valley 2023: Of course, there's something special about each and every winery. Our ranking of the top ten most attractive Napa Valley wineries includes both those with stunning gardens and those with impressive buildings.
1. Domaine Carneros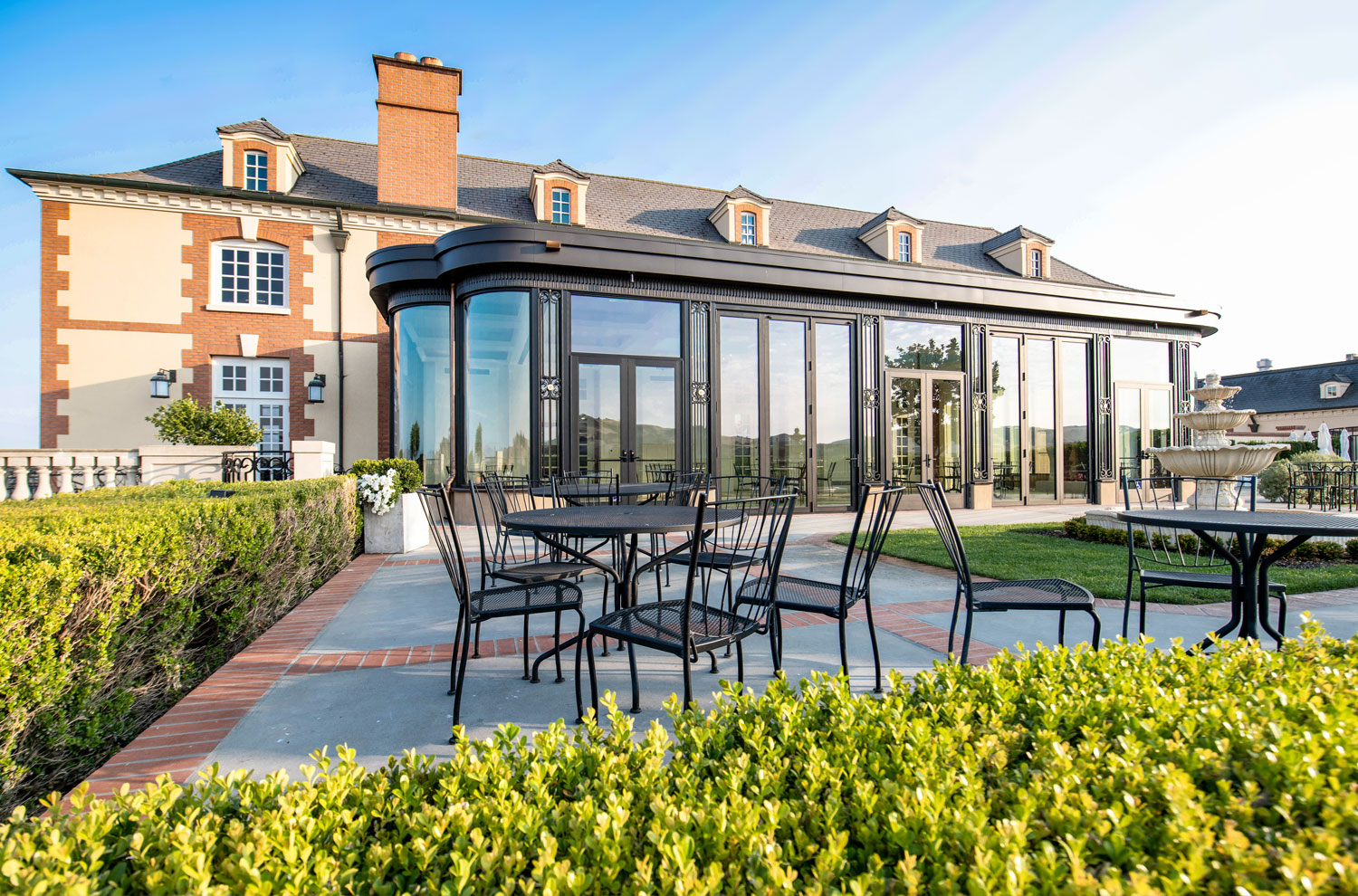 This Napa Valley winery is the real deal. It was inspired by the French Chateau de la Marquetterie, found in the Champagne area of the country. Its gardens and interior courtyard will make you feel like a king or queen. Domaine Carneros, with its classic grandeur, is an iconic structure in Napa Valley.
On the terrace, which overlooks the California countryside, visitors can sip on a variety of sparkling wines and pinot noirs while taking in the scenery. Professional sommeliers oversee each sampling, and delectable delicacies like charcuterie, cheese, and caviar can be ordered as an add-on.
To enjoy a luxurious afternoon at Domaine Carneros between 10 AM and 5 PM, reservations are required. While your dog may be a charcuterie expert, they will have to stay at home during this wine tasting. Only service animals with proper documentation are permitted at the winery.
2. Artesa Vineyards & Winery

You must visit the ultra-contemporary Artesa Vineyards & Winery while in Napa Valley. Artesa's architecture is magnificent, giving visitors an aura of nobility.
Only a few flights of steps lead up to the entryway, but the effort is well worth it. The entryway is flanked by infinity pools and fountains, while the building itself seems like an upscale home that has grown too large.
This winery is so well-known that it was featured in a Netflix winery special and is open from 10 am to 5 pm, Monday through Sunday. Try the cabernet sauvignon from Artesa Vineyards & Winery for a classic Napa Valley wine tasting experience.
3. Chateau Montelena Winery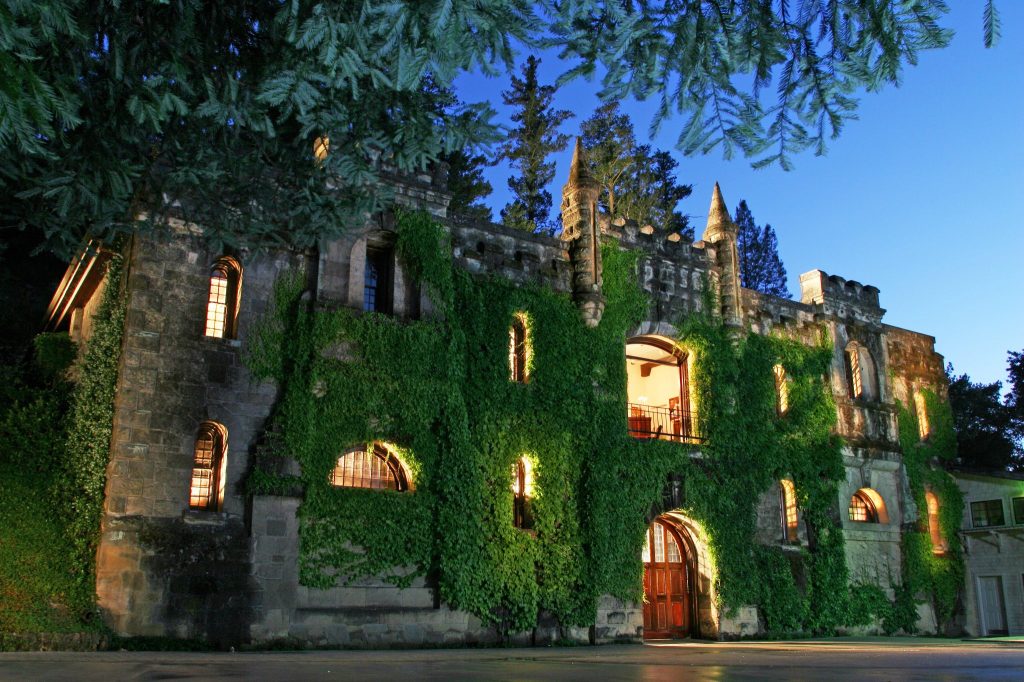 Chateau Montelena Winery has been producing high-quality wines for the local area for the better part of 14 decades. For those in the know, this is a must-visit winery in the Napa Valley.
Their special quality lies in the fact that they don't only grow one flavor, but rather capture the nuances of all four seasons.
Chateau Montelena, perched above the Napa Valley homes below, welcomes visitors Monday through Friday, 9:30 am to 4 pm, by appointment only.
It's easy to get swept up in the winery's grand ambiance and spend the entire day sampling cabernet sauvignon and sauvignon blanc. Celebrating the perfect afternoon with a stroll in the European garden or around the pond at Chateau Montelena Winery.
4. Beaulieu Vineyard
Beaulieu Vineyard, an ivy-covered European cottage winery known for its Georges de Latour Private Reserve Cabernet Sauvignon, has been open for business since 1938. Among the most sought-after American vintages, this cabernet was Napa Valley's first "cult" wine.
Experience the finest of Napa Valley's wines and cuisine at Beaulieu. In a comfortable indoor setting, guests can sample a flight of five different cabernet collection wines. Wine tastings are also available on the lovely outside patio where guests may enjoy the refreshing Napa air.
5. Darioush Winery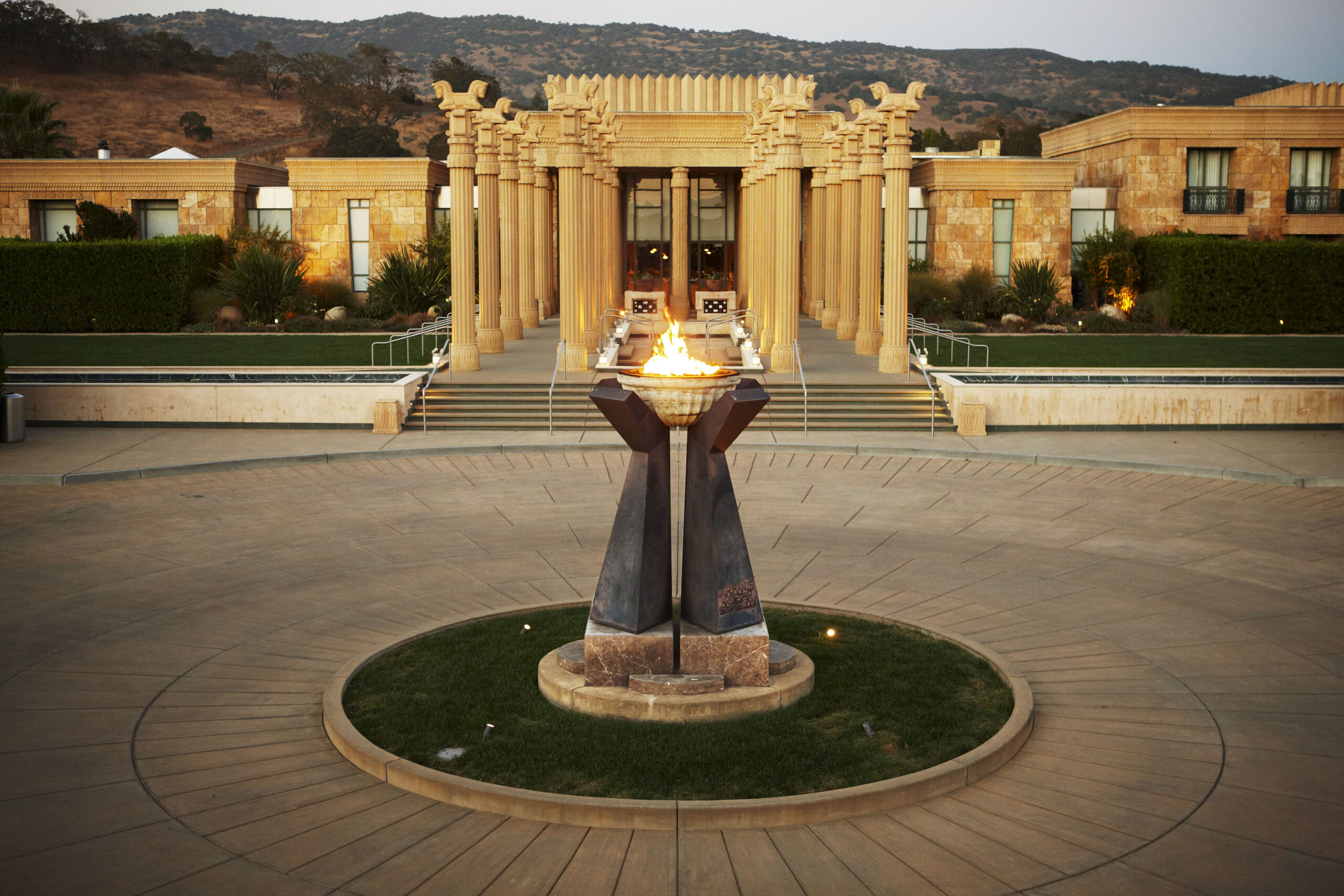 Darioush Winery, established in 1977, spans 120 acres atop Mount Veeder with views of the Napa Valley below. Darioush cabernet sauvignon reserve is one of the house specialties of this family-run winery.
Towering pillars in old Persian design, lily ponds, and block limestone line the entrance to Darioush, giving the area an air of the Mediterranean. The inner wine tasting rooms are located in the wine caves near to the barrels, creating a genuine environment for wine sampling.
Mr. Darioush personally makes the rounds to greet guests and make them feel at ease. This is one of the finest Napa Valley vineyards thanks to its warm atmosphere, extensive collection of excellent wines, and classically inspired design.
6. Robert Mondavi Winery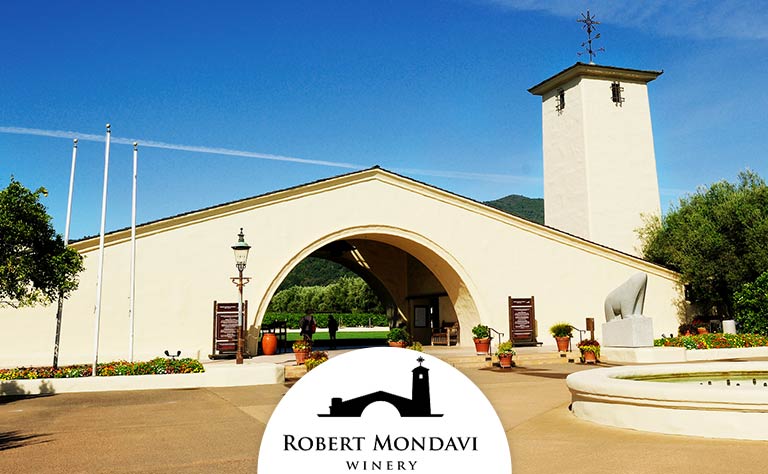 Robert Mondavi had the foresight to make wines that could stand shoulder to shoulder with the best in the world, and he succeeded. The winery has been honing its craft of producing cabernet sauvignon and sauvignon blanc since 1966.
Wine, gourmet food, and cultural experiences are available for groups of six or less. Make sure to book your visit to Robert Mondavi in advance to guarantee a spot at this stunning California attraction.
It's safe to say that any time spent at Robert Mondavi will be luxurious. Outdoor wine tastings are recommended to take advantage of the beautiful surroundings of the vineyards.
7. Alpha Omega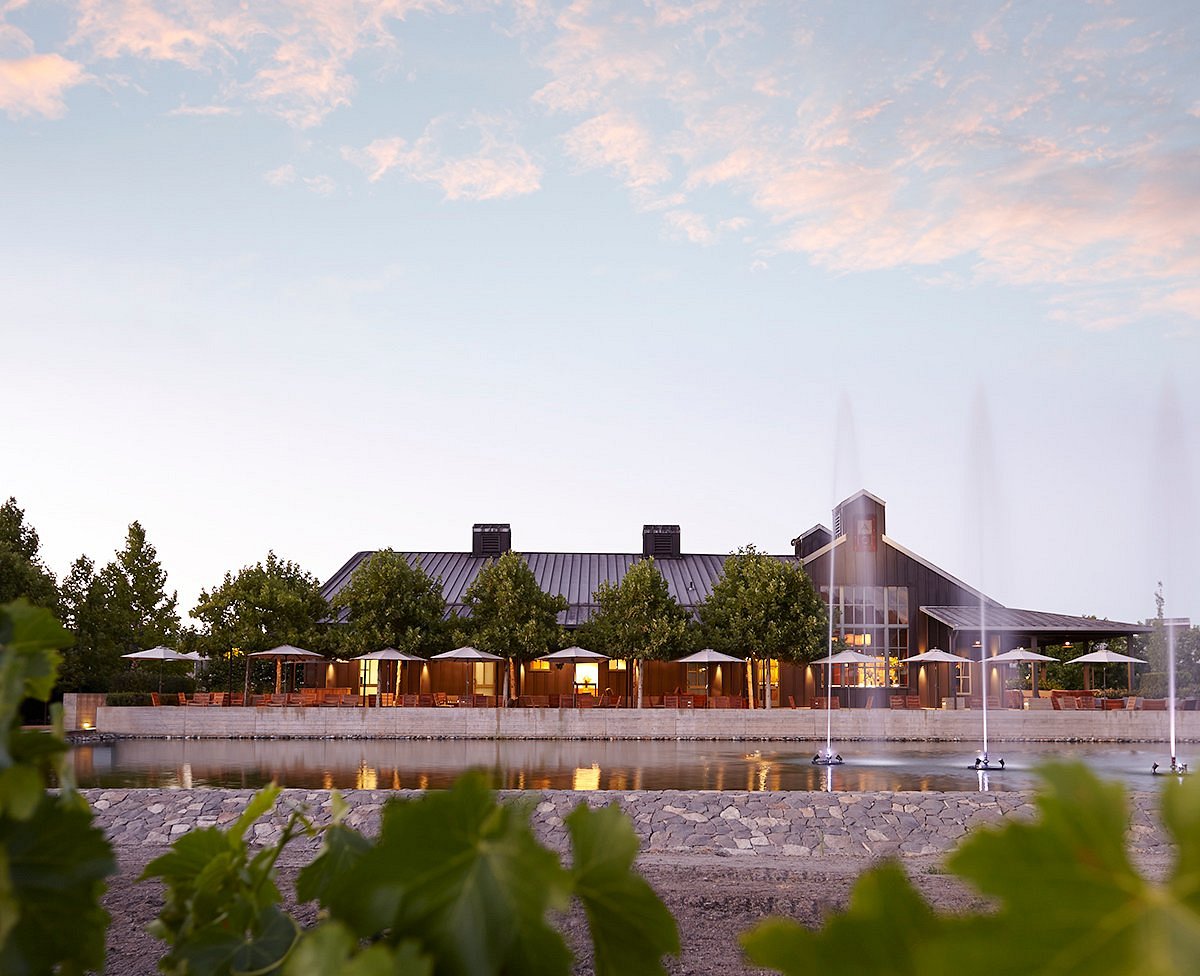 Alpha Omega, one of the most prestigious vineyards in the Napa Valley, produces handcrafted wines that capture the region's signature flavor. You can enjoy wine tasting on Alpha Omega's outside patio or, for a more intimate experience, reserve a private room inside the restaurant.
Alpha Omega allows dogs on leashes and accommodates parties of up to eight people. Bordeaux-style Pinot Noir, chardonnay, and Mediterranean reds are all on display in the winery's classic tasting area.
Located in the heart of Napa, this landmark winery features a swimming pool, tranquil fountains, and fine cuisine. If you want an introduction to Napa Valley vineyards, Alpha Omega is the place to go.
8. Spottswoode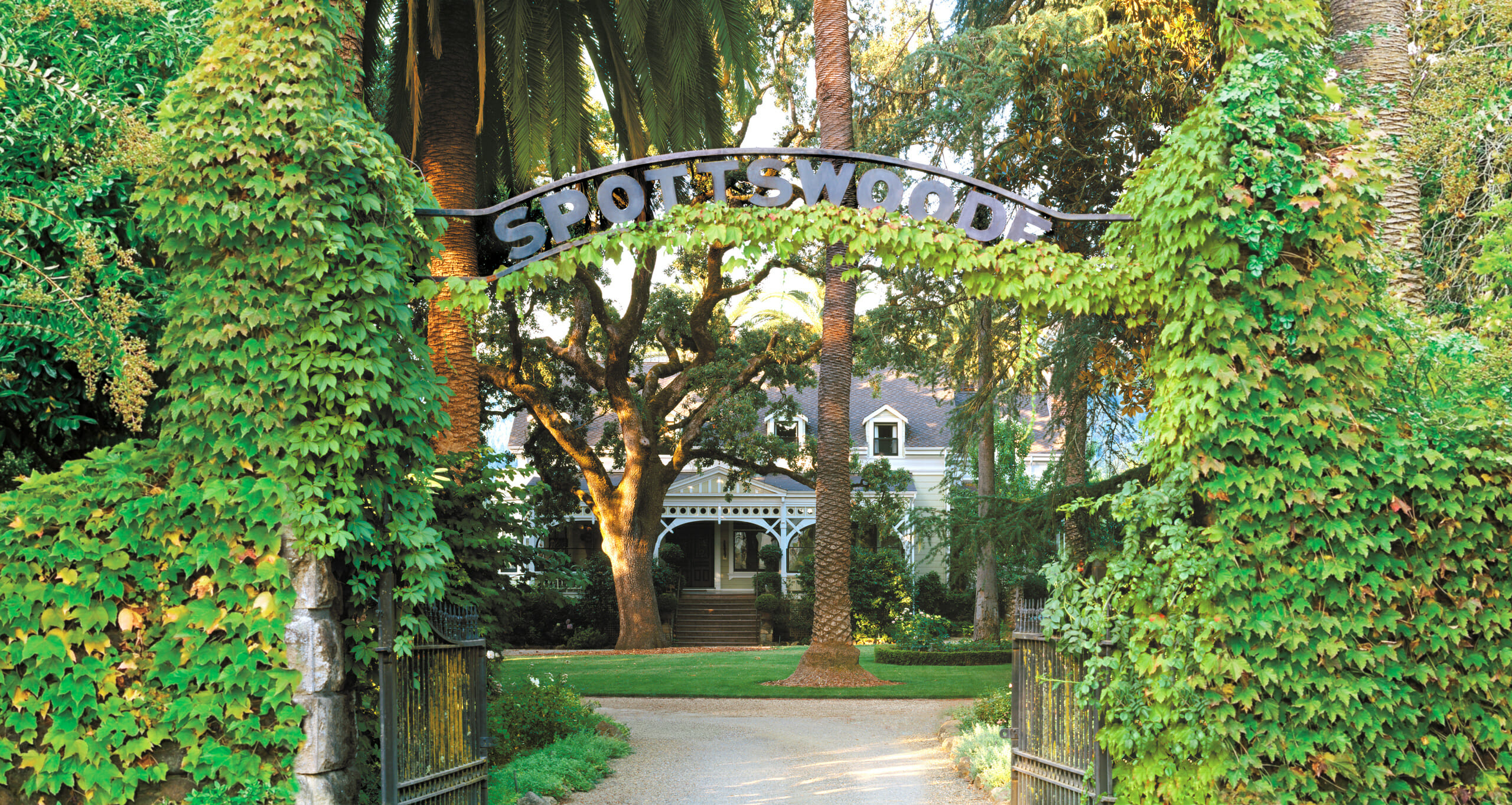 Established in 1882, this family-run winery is known for its Victorian-style estate and the exquisite vineyards it boasts. Spottswoode ranks high among Napa Valley's top organic wineries.
Beautiful grounds await you at this winery, which is located at the base of the Mayacamas Mountains. This Napa Valley winery is distinguished by its biodynamic processes of sustainably growing Spottswoode cabernets.
Both the estate cabernet sauvignon and the sauvignon blanc are carefully prepared, resulting in wines of the greatest quality.
You can only tour the vineyard and taste the wines by making an appointment, and you'll have to brave the elements to do so.  Most Beautiful Wineries in Napa Valley
9. Winery Inglenook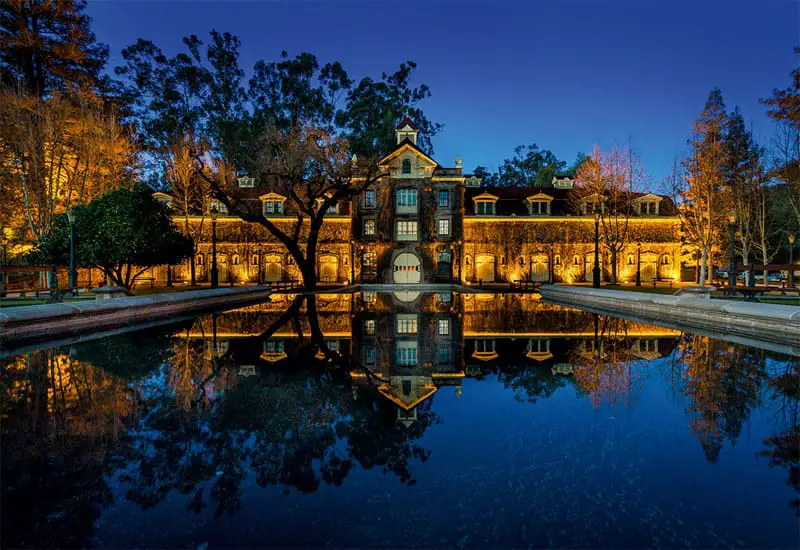 Luxurious wines can be enjoyed indoors or out in a patio with a tree canopy and a view of the Napa Valley hills.
Wine by the glass and bottle, soft drinks, coffee beverages, à la carte bistro meals, and cigars are all available in Inglenook's on-site European-style cafe.
You may take a break from sampling the world-renowned Inglenook cabernet sauvignon or pinot noir by rowing a wooden boat around the property's pool, which is styled after the Luxembourg Gardens in Paris.
The estate's cozy wine cave can host groups of up to 8 people for $100 per person, and there's also a cheese and charcuterie board included in the price. The winery regrettably does not permit pets inside.
10. Corison Winery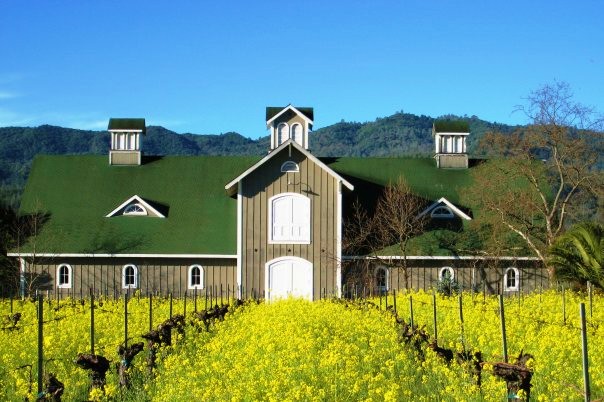 This cozy winery has an inviting, homey atmosphere perfect for a relaxing family outing. Cathy Corison and William Martin, the owners of this winery in the heart of Napa Valley, are always happy to see visitors.
Since 1987, cabernet sauvignon is the focus of Cathy Corison's winemaking efforts. She has made some excellent wines and set up a winery in a barn decorated in the Victorian style. Wine tastings are available both outside in the vineyard and inside the beautifully restored barn.
Upon visiting Corison Winery, you may find yourself wanting to join as a member. Joining Corison's wine club is a smart move if you're a frequent visitor to Napa Valley, as club members are entitled to complimentary samples.
11. Stag's Leap Wine Cellars
From the enclosed glass tasting area of this Tuscan-style, cobblestone winery, visitors may take in breathtaking vistas of Napa Valley. In the fall, when the leaves of the valley around Stag's Leap change color, the area draws the most people.
More than six thousand barrels of wine are stored underground at Stag's Leap Wine Cellars. Although they are most known for their cabernets and chardonnays, they also offer merlot and petit Verdot tasting flights to their customers.
Visitors can host private events and select from a variety of wine tasting options. If you plan on visiting the wineries, your pet will have to stay at home. Most Beautiful Wineries in Napa Valley.
12. Pine Ridge Vineyards
Pine Ridge Vineyards is a lavish property in California that attracts wine enthusiasts from all around the state. Pine Ridge has some of the finest cabernet sauvignon in the region, and it's located in a picturesque setting, beneath a pine forest and overlooking the Palisade Mountains.
Pine Ridge Vineyards is the place to go if you want to taste excellent wine and take in beautiful vistas of Napa Valley in a relaxing setting. This winery boasts over 160 acres of vineyards, so there is plenty of wine for visitors to try.
Wine tasting trips last 90 minutes and take place in the middle of the European-style cave system, providing tourists with a genuine experience. Patio seating is also available and highly suggested for those looking to take in the breathtaking scenery.
13. Cliff Lede Vineyards
At Cliff Lede Vineyards, they're so dedicated to artistic expression that they've given each of their 60 acres of plants a name inspired by a popular rock song.
Wine lovers who take the time to make a reservation will be treated to some of the finest vintages the Napa Valley region has to offer. At Cliff Lede Vineyards, you can take your time sipping wine in the tasting area, on the veranda, or in the courtyard.
This winery is strictly dog-free, so please plan accordingly.
14. Opus One Winery
The Opus One Winery estate is tucked away at the base of the Napa Valley hills, far from the hustle and bustle of the city below. Elegant and exclusive wine tastings can be had in chambers that are adjacent to walls of glass looking out over the vines.
The great courtyard architecture of the winery is reminiscent of ancient Greek buildings, and the winery itself is in tune with its natural surroundings. Stylish blackberry, cassis, and cherry scents mingle with floral undertones in Opus One wines.
Treat yourself to a visit to Opus One Winery and indulge in the splendors of high-class wine.
15. Chappellet
Chappellet is located atop Pritchard Hill in Napa Valley, and its surroundings are dominated by a thick forest of oak trees. Since its inception in 1968, Chappellet has become the finest of all mountain-grown wines.
Chappellet is a winery that has been around for nearly 50 years, during which time it has polished its collection of distinctive wines.
Visitors to Napa Valley are most interested in taking the "behind-the-scenes" tour. After the 90-minute tour, taste a variety of wines in carefully paired flights.
15 Most Beautiful Wineries in Napa Valley 2023 :Newshub360.net
Related Post
Credit :www.Newshub360.net