Why Is Lululemon so Expensive?: Lululemon is a firm that sells high-end athletic apparel at a premium price point. The brand's clothing is known for its exceptional quality.
Lululemon Athletica has become virtually associated with high-quality athletic gear ever since the company was established in 1998.
The company, which has its headquarters in Vancouver, provides a comprehensive selection of apparel and accessories for males and females, all of which are created with the requirements of athletes in mind.
Lululemon carries everything of the athletic apparel and accessories you could possibly require, from workout tops and pants to yoga mats and water bottles. And because the company places such a high priority on quality, you can rest assured that even the toughest exercises won't be able to break the durability of their products.
The goal of the company is to design and manufacture clothing that encourages people to lead more active and healthy lives.
Is Lululemon Worth Money?
Lululemon is well-known for producing sports apparel that is not just of great quality but also stylish and practical. The firm's range of yoga pants, which are manufactured from a lightweight fabric that is designed to flow with the body and wick away sweat, is the product that the company considers to be its flagship offering.
Others contend that Lululemon delivers a one-of-a-kind blend of style, performance, and comfort that is worth the expenditure, despite the fact that some people may question whether or not the products offered by the firm are worth the money.
There is no doubting the fact that the firm Lululemon has had a significant impact on the world of athleisure clothing, regardless of whether or not you are a fan of the brand.
When Does Lululemon Restock?
Anyone who has ever attempted to make a purchase on the Lululemon website is aware that the well-known sports clothing retailer does not make it an easy process to do so.
Items routinely sell out, and there is no way to know when (or if) they will be brought back into stock once they have been sold. Shoppers might find this annoying, but there is a rationale behind all of this craziness.
On Mondays, Tuesdays, and Thursdays of each week, the shelves at Lululemon are restocked with new merchandise. Checking the website on one of those days is your best shot if you want to buy the leggings you've had your eye on, so if you want to buy them, you should check the website on one of those days.
Even if there is no assurance that the item will still be for sale, it is still a good idea to make the inquiry.
Why Is Lululemon so Expensive?
Everyone who has ever walked through the doors of a Lululemon store is aware that the costs are not for the faint of wallet. You can easily spend $100 on a pair of leggings, and even necessities like t-shirts and sports bras come with a large price tag attached to them.
Why is Lululemon clothing so much more expensive? The high quality of the material is one of the reasons. Luon is a specifically created fabric that is used by Lululemon. This fabric is engineered to provide both support and comfort to the wearer.
Additionally, the material is breathable and draws perspiration away from the skin, making it an excellent choice for athletic wear. In addition, the longevity of the designs is a priority for Lululemon. They are made of long-lasting materials and frequently have reinforced seams in their construction.
The fact that a Lululemon product will likely serve its owner well for many years supports the company's tendency to charge a premium price for it. The customer care offered by Lululemon is of the highest possible caliber.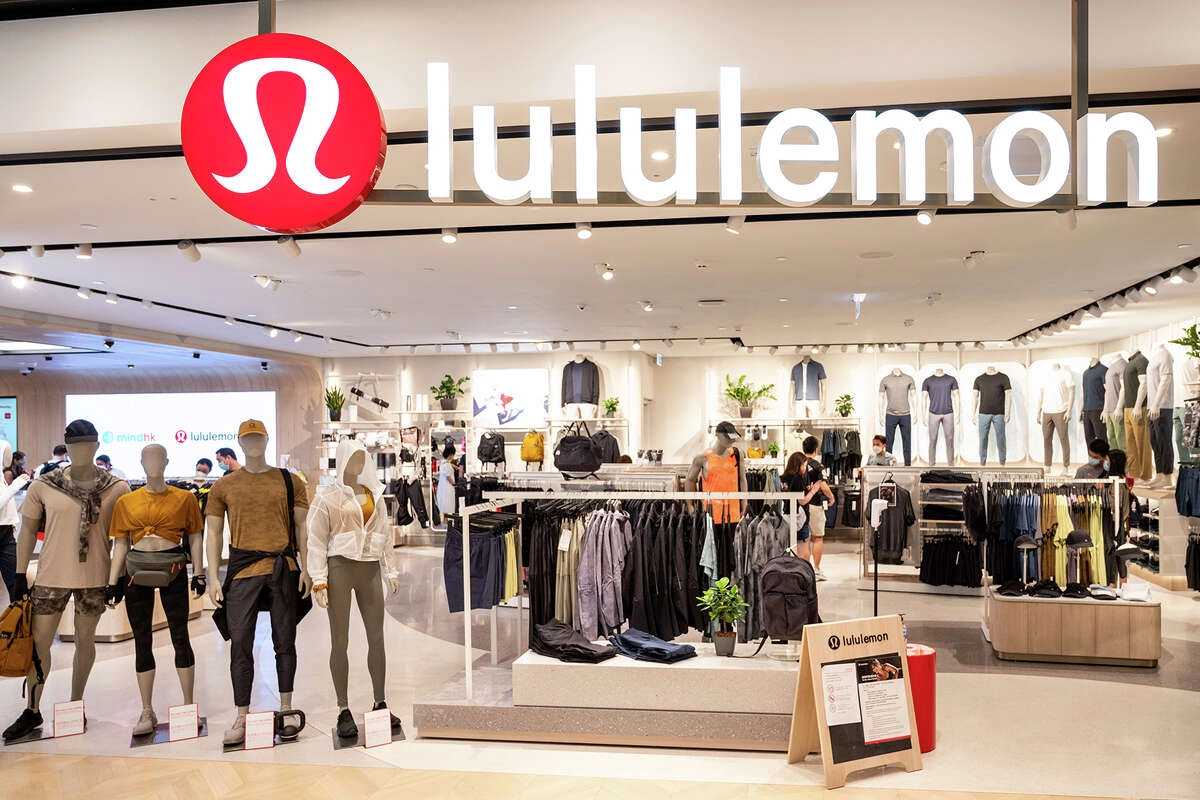 The following is a list of the top ten reasons why Lululemon is so expensive:
1. High Demand than Supply
The products of Lululemon are in extremely high demand, but there is only a limited supply available, which contributes to the exorbitant prices charged by the company. Because Lululemon has such a dedicated customer base, the store is consistently out of stock of its most popular products.
The fact that the corporation does not offer sales or discounts on its products is another factor that adds to the high prices. Although the pricing at Lululemon may appear to be outrageous, the company is able to charge premium rates because there is a significant amount of demand for the things it sells.
2. High-Quality Fabric Materials (Why Is Lululemon so Expensive)
The high-quality fabric materials that are used by Lululemon are one of the reasons that the company's clothing is sold at such a premium price. The material is made to absorb perspiration, keep you cool, and provide a comfortable, luxurious sensation against the skin.
In addition, the durability of Lululemon apparel is superior to that of competing companies, which means that you won't have to replace your Lululemon purchases as frequently. You may have to make a larger investment up front, but over time you will end up saving money because you won't have to buy new garments as frequently.
3. Research and Development Costs
Lululemon is notorious for its high costs, with some of its products costing more than one hundred dollars. The significant amount of money that Lululemon invests in research and development accounts for the brand's astronomically expensive prices.
Lululemon invests a sizeable portion of its revenue into the research and development of innovative materials and techniques that enhance the functionality of the company's apparel. For instance, the unique Luon fabric developed by the business is made to absorb sweat and to offer support when the wearer is engaged in physical activity.
In addition, Lululemon provides free lifetime repairs on all of its products, regardless of how long ago they were purchased. As a result of this dedication to quality, Lululemon has become one of the most well-known brands among fitness enthusiasts and yogis.
4. High Cost of Production
When it comes to pricing, Lululemon is unquestionably more expensive than some of its competitors. Why are the prices of their things so high? The high cost of production is a significant contributing factor in this matter. Lululemon provides its employees with competitive salaries and only employs materials of the highest quality.
Their outfits are constructed to last significantly longer than the typical article of apparel. Although you may have to make a larger initial investment, you will wind up saving money in the long term because you won't need to replace your Lululemon gear nearly as frequently.
5. High Marketing Costs (Why Is Lululemon so Expensive)
The corporation puts a significant amount of resources into marketing efforts such as advertisements, sponsorships, and events. In point of fact, Lululemon spent around $100 million on advertising and marketing in 2017.
The money spent on marketing contributes to increased brand awareness, which in turn drives sales. It is possible that the high level of marketing investment that this company maintains adds to the high prices that it offers.
In order to manufacture high-quality clothing, the company invests much in high-end materials and focuses intently on the finer points of the manufacturing process. This dedication to quality also comes at a cost, which is ultimately borne by customers in the form of higher pricing for the product.
6. Federal Government Taxes
Although the high price of Lululemon's items may turn off some customers, it is vital to keep in mind that a sizeable percentage of the price is attributable to the federal taxes that are imposed on businesses.
The federal government of the United States levies a tax of approximately 4% on every imported good that comes into the country. The cost of this tax is eventually borne by the consumer, which results in an increase in the cost of the product.
Lululemon is required to pay corporate income taxes, which are ultimately picked up by the end user in the form of higher prices. When each and every one of these taxes is considered, it is simple to understand why Lululemon's items come with such a hefty price tag.
7. Labour Cost (Why Is Lululemon so Expensive)
The pricing strategy of the corporation also gives major consideration to the costs of labor. The brand makes extensive use of high-end materials, which results in athleisure clothing that is significantly more expensive to manufacture than standard options.
Lululemon employs a sizable number of people with specialized skills and pays those employees wages that are among the highest in the industry. Because the company runs its own production facilities, it is able to keep prices under control while while ensuring that its products meet stringent quality requirements.
The brand makes extensive use of high-end materials, which results in athleisure clothing that is significantly more expensive to manufacture than standard options. In addition, Lululemon works with seasoned designers and tailors who construct each item with a high level of attention to detail.
8. Distribution and Storage Costs
Although there are some expenses that are considered to be overhead for the company, such as advertising and marketing, the vast bulk of the company's costs are in fact associated with distribution and storage.
Lululemon manufactures its products in Peru, China, Bangladesh, Indonesia, India, Israel, Taiwan, South Korea, Malaysia, Cambodia, Sri Lanka, Vietnam, and Switzerland. After the products are manufactured, they are shipped to warehouses in the United States and Canada.
The products are then shipped to retail outlets located all over the world from that location. The cost of shipping and processing these things is rather substantial, and it is one of the primary factors that goes into determining the ultimate retail price of Lululemon's merchandise.
Because Lululemon's warehouses are stocked with a sizable quantity of merchandise at all times, the company is able to promptly fulfill orders placed via their website. The upkeep of this inventory comes at a financial cost, and it also causes an increase in the cost of their products.
9. Scarcity Business Model (Why Is Lululemon so Expensive)
Lululemon is a luxury sports wear brand that has built its reputation on the principle that its products are hard to find.
They are able to command higher prices because to increased demand as a result of the increased sense of urgency and exclusivity that is generated as a result of only making a limited quantity of each item.
Although Lululemon has had an incredible amount of success with its current business strategy, it has also resulted in some difficulties.
To begin, since there is such a limited amount of things available, it might be challenging to keep up with the demand placed by customers. This frequently results in things selling out quickly, which can leave customers feeling dissatisfied.
10. Lululemon Targets a Very Specific Demographic
Lululemon markets their products with the intention of attracting wealthy, health-conscious customers who are open to spending more money on premium gear.
Because of this method, the corporation is able to demand significantly higher rates for its wares. The clothing sold by Lululemon is constructed from high-priced materials and goes through an exhaustive testing and quality control process.
11. Make it Sale it Strategy (Why Is Lululemon so Expensive)
The business follows the strategy of "make it, then sell it," in contrast to the majority of other garment companies, which follow the model of "sell it, then produce it."
This indicates that they only produce a set quantity of each product, which lends an air of scarcity to the market and leads to an increase in prices.
Frequent Asked Questions (FAQs)
Is Lululemon a Luxury Brand?
The clothing line Lululemon is frequently referred to as a luxury brand, and there are a variety of reasons why this description is appropriate. The clothes sold by Lululemon are constructed with durable, high-quality fabrics and are designed to last for a long time.
Lululemon also has a strong devoted fan base, which means that customers are willing to spend a higher price for the brand's merchandise. In addition, Lululemon has a singular founding narrative, which contributes to the brand's luxury status.
Chip Wilson, a former practitioner of yoga and surfer, started the company with the intention of designing the ideal pair of yoga pants. Chip Wilson is the founder of the brand.
Lululemon is currently one of the most successful brands in the world, and its meteoric rise to the top shows no indications of abating any time soon. Therefore, the answer is that Lululemon is unquestionably a luxury brand.
What's the Hype with Lululemon?
Lululemon is without a shadow of a doubt one of the most well-known brands of athletic wear now available on the market. But what exactly is it about this brand that sets it apart from others? Lululemon provides customers with a diverse selection of high-quality goods that are developed to fulfill a variety of needs, including those of athletes as well as regular people.
Lululemon is a retailer that has a wide variety of activewear, including yoga pants, leggings, sports bras, and jackets. The company has built its reputation on providing excellent service to its clients and ensuring their complete happiness.
You can anticipate receiving helpful and polite service regardless of whether you do your shopping in-store or online. The product selection offered by Lululemon regularly undergoes expansion and development.
How to Wash Lululemon Leggings?
Leggings from Lululemon are constructed with a one-of-a-kind fabric that is designed to drain away sweat and moisture, making them an excellent choice for use during workouts as well as for everyday use. On the other hand, the washing of this cloth might need for some more attention to detail.
The following advice will assist you in maintaining the pristine appearance of your Lululemon pants. To begin, turn your leggings inside out and wash them in cold water every time. If you want to keep the fabric in good condition, you should avoid using hot water and bleach.
When you're finished rinsing them, place your leggings in the washing machine and use a gentle detergent and the delicate cycle. After you have finished washing them, you can either hang them to dry or put them out flat on a towel.
Drying them in a dryer is something you should try to avoid doing because it can potentially ruin the fabric. Your Lululemon leggings will serve you well for many years to come provided that you take good care of them. Why Is Lululemon so Expensive?
Where Is Lululemon Made?
Various countries all over the world, such as Canada, the United States of America, Peru, China, Bangladesh, Indonesia, India, Israel, Taiwan, South Korea, Malaysia, Cambodia, Sri Lanka, Vietnam, and Switzerland, are responsible for the production of Lululemon's goods.
What Time Does Lululemon Restock Online?
Every Tuesday at approximately 6:15 p.m. Eastern Standard Time, Lululemon will refresh the inventory on their website. Now would be a good time to check the website to see if any new products have been released.
Tuesdays are the days of the week on which Lululemon regularly introduces new merchandise, including clothing, footwear, and accessories. Having said that, the corporation does on occasion launch brand new products on days of the week other than Monday.
How Long Does Lululemon Take to Ship?
Many clients are interested in learning more about the company's shipping times, despite the evident high quality of the company's goods. How long does it take for Lululemon to ship an order? The response is dependent on the mode of transport that you select.
Free standard delivery typically takes between two and six business days to arrive. The cost of expedited shipping is $20.00, and it can take anywhere from 2-4 business days to arrive.
Express shipping is the most expensive option, costing $30, but it will deliver your order in just 1-2 business days rather than the standard 5-7 business days.
How Much Will Lululemon Shoes Cost?
Shoes from Lululemon cost anywhere from $138 to $148, depending on the style. There are only a few different models that are priced higher than the $138 that is listed for the majority of the shoes.
The construction and materials used to make each pair of shoes are of the highest quality, despite the fact that the prices range widely depending on the style and the components utilized.
Lululemon shoes are made for both men and women, and the brand provides a wide selection of different styles to meet the requirements of a wide range of customers. Why Is Lululemon so Expensive?
What Is so Special About Lululemon?
The clothes sold by Lululemon are not only created to be beautiful but also to be comfortable, as they are crafted from high-quality fabrics.
Chip Wilson, the founder of the company, is of the opinion that "clothing should make you feel better about yourself, not worse about yourself." Because of this guiding philosophy, Lululemon has become one of the most well-known brands of athletic wear in the entire world.
Lululemon is well-known not only for the fashionable clothing it sells but also for the superior customer service it provides. The workers of the organization have a reputation for being polite and helpful, and they are always prepared to go the extra mile to assist consumers in locating the appropriate product for their needs.
Lululemon has become one of the most successful athleisure brands in the world thanks in large part to the company's dedication to providing high-quality products and excellent customer service.
Bottom Line (Why Is Lululemon so Expensive)
The success of Lululemon is attributable to the company's emphasis on quality as well as innovation. The black Luon trousers created by this company are the brand's main product. These pants are made from a specifically engineered fabric that is sweat-wicking, breathable, and opaque all at the same time.
In addition, the crotch region of Lululemon pants is double-lined in order to provide an additional degree of support. The devotion to quality that Lululemon has results in expensive products.
During the manufacturing process, the company pays careful attention to the smallest of details and obtains its raw materials from distributors located all over the world. As a direct consequence of this, the prices of Lululemon's products are higher than those of the company's rivals.
Despite this, customers are willing to pay a premium for Lululemon apparel because they are aware that the product is of high quality and that it will not only function well but also last for a very long time.
Why Is Lululemon so Expensive? Top 11 Reasons:Newshub360.net
Related Post
♦ 13 Most Expensive Cities to Live in California 2023
♦ 10 Richest Cities in Michigan Based on Median Income 2023
♦ 10 Best Places to Live on East Coast of Florida 2023
♦  15 Top Fox News Anchors Female to Watch 2023
♦  20 CNN Female Anchors You Need to Watch in 2023
♦  11 Dr Pepper Commercial Actors and Actresses 2023
♦  15 Funny Numbers to Prank Call and Prank Hotlines 2023
♦  20 Scary Numbers to Call: You Should Never Call Them
♦  14 Actors and Actress in GEICO Commercials 2023
♦  10 Liberty Mutual Commercial Actors and Actresses 2023
♦  10 Best Slavery Movies on Netflix for Black History Month 2023
Credit :www.Newshub360.net