The 11 Best Atlantic Coast Beaches in Florida 2023: You'll have plenty of chances to bask in the warm rays of the sun while relaxing on one of Florida's gorgeous shores that run the length of the state's 360-mile-long east coast coastline.
You are sure to discover the right oceanside scenery to match your preferences, whether you are searching for the flash and glam that West Palm Beach and Miami give or you prefer the easy-going environment of Amelia Island and Vero Beach.
It's worth getting up early to catch the sunrise at any of these best Atlantic Coast beaches in Florida, which range from sleepy surf communities to bustling tourist destinations.
11 Best Atlantic Coast Beaches in Florida 2023
1. Miami Beach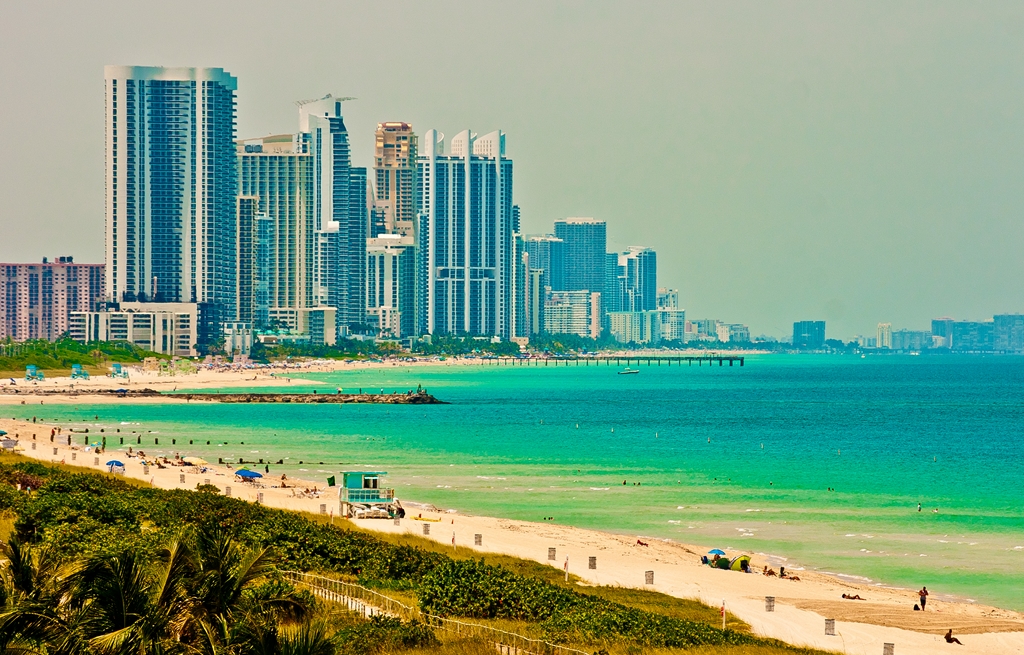 The beaches in Miami are a fantastic location for people-watching as well as a variety of water-based activities due to the dynamic blend of different ethnicities and Art Deco façade.
While Miami Beach is a fantastic spot to spend the day swimming, boogie boarding, and surfing, South Beach is a bustling hub of luxury hotels and palm-lined beaches.
Take a day excursion to the sun-kissed beaches in Key Biscayne, or go on a snorkeling expedition to the picturesque landscapes in Biscayne National Park.
Both of these destinations are in the Florida Keys. You will be amazed to find a variety of affordable lodgings as well as family-friendly places to stay in addition to the luxurious hotels that are available.
2. Amelia Island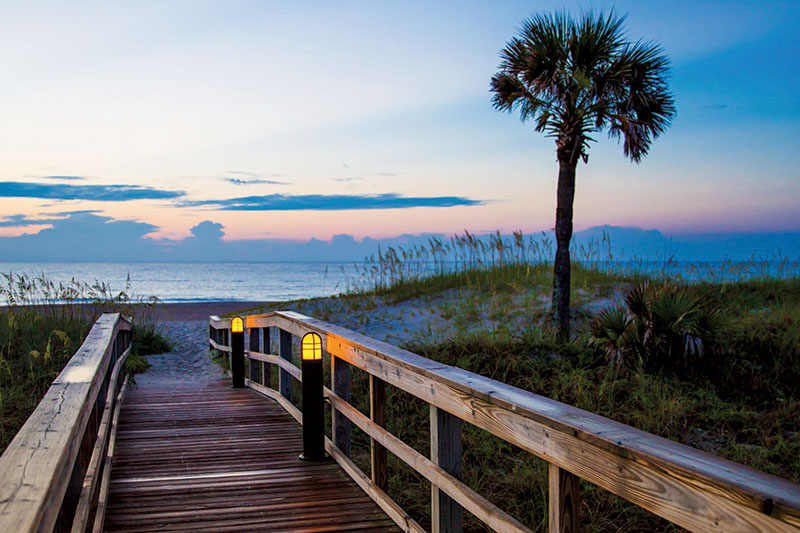 Amelia Island and Fernandina Beach, found close, are two of Florida's most popular vacation spots because they offer peaceful surroundings and beautiful coastline ideal for relaxing and rejuvenating.
Spend your days walking along the beaches of white sand and collecting seashells. In the evening, indulge in some retail therapy at one of the little boutiques that line the streets of the old downtown area.
Take a guided horseback ride down the golden sands of the beach at sunset if you're searching for an activity that's perfect for a romantic outing.
3. Fort Lauderdale Beach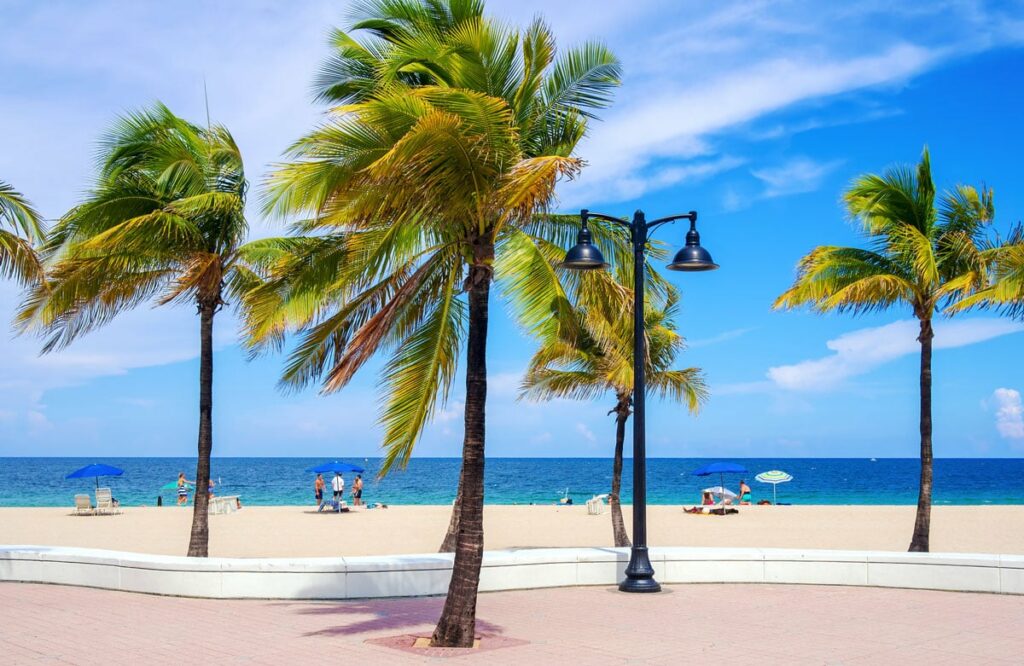 Fort Lauderdale, often known as the "Venice of America" due to the abundance of canals in the area, is a paradise for people who enjoy the outdoors and the beach since it provides a wide variety of opportunities for both.
Sun worshipers will find a lot to keep them occupied, from the opulent yachts and mansions on Millionaires Row to the 23 miles of scenic beachfront that the city has to offer.
Take a day trip to neighboring Hollywood Beach for a day of fun that is suitable for the whole family. Hollywood Beach features a picturesque oceanfront boardwalk that is ideal for spending the afternoon exploring on two wheels.
4. Jacksonville Beach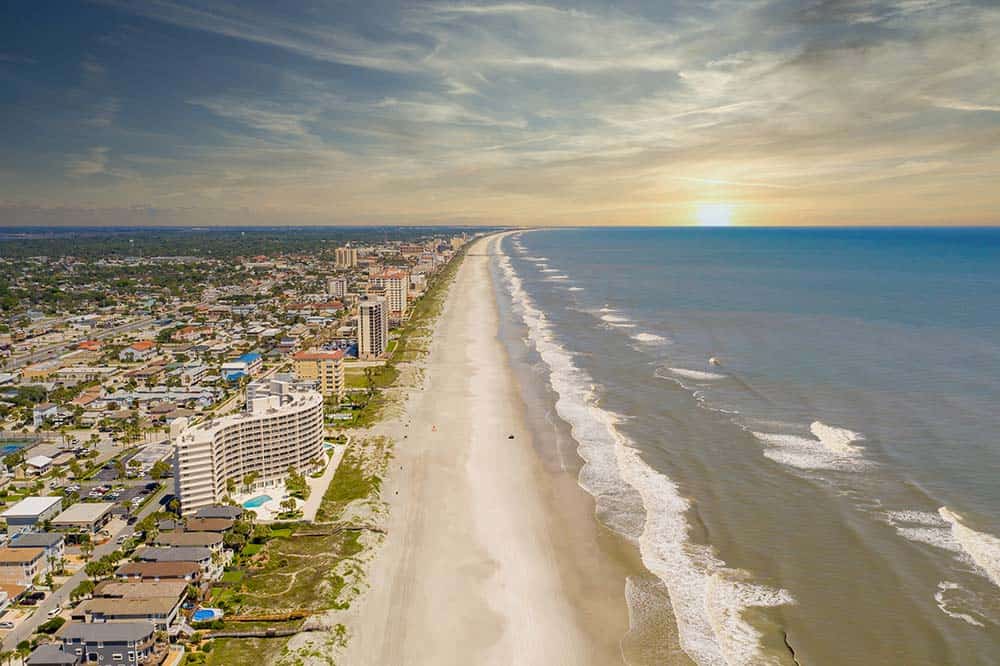 Jacksonville, which is the largest city in the continental United States in terms of land size, is known for its alluring combination of breathtaking beaches and activities that are suitable for families.
Its seashore is ideal for spending the day beachcombing, hiking, or fishing, and the neighboring Talbot Island State Park features an unusual terrain that is covered with washed-up trees.
Take a day excursion to one of the local beaches, such as Atlantic Beach or Neptune Beach, where the calm atmosphere makes riding a beach cruiser a pleasurable way to spend the day.
5. Palm Beach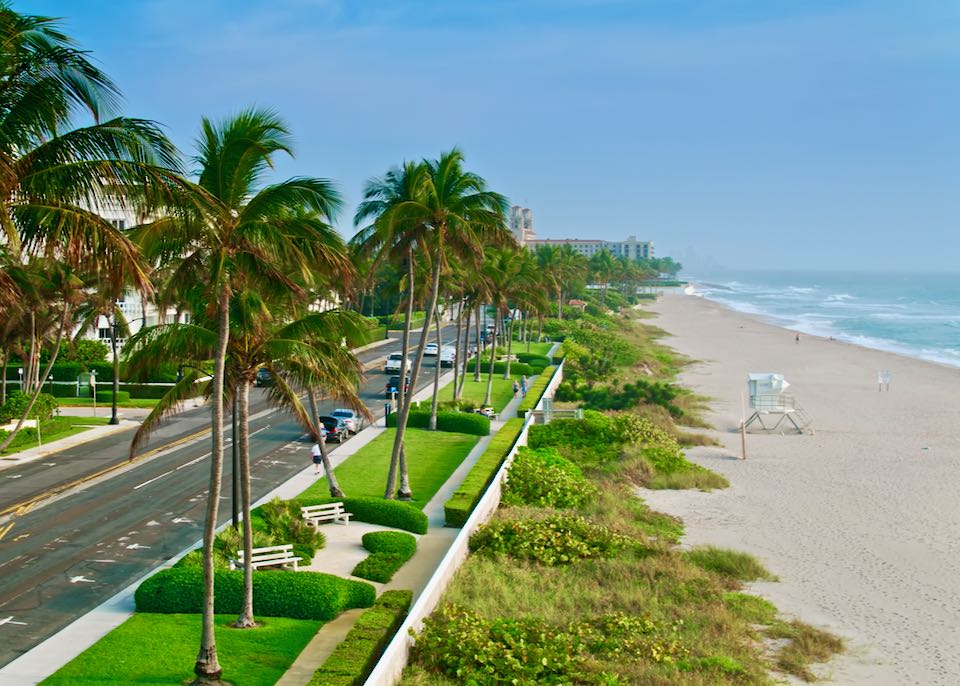 Both West Palm Beach and Palm Beach are excellent places to begin your search for a luxurious vacation destination in the Sunshine State of Florida.
Spend your afternoon reclining along the sea, shopping through the couture stores along Worth Avenue, and walking along South Ocean Boulevard to view the Mediterranean palaces that line the street.
This stretch of coastline is surrounded by historic buildings, expensive resorts, and sun-kissed beaches.
Clematis Street is home to a vibrant nightlife scene, and the surrounding neighborhood has several possibilities for pampering thanks to its high-end food establishments and beautiful day spas.
6. St. Augustine Beach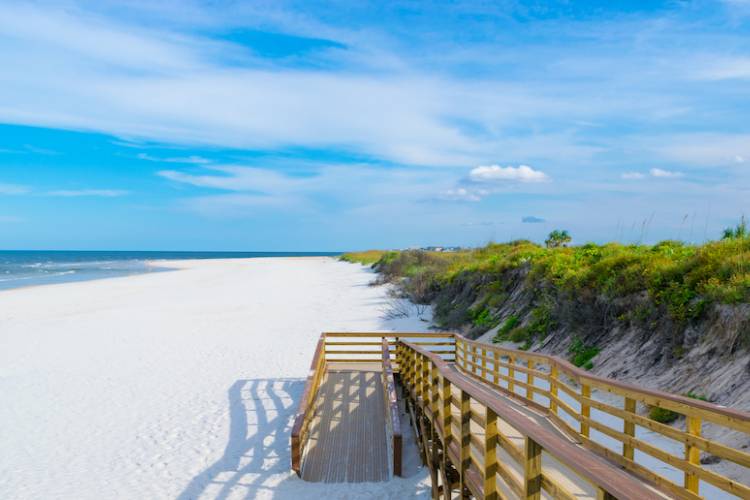 St. Augustine is widely regarded as one of the best cities in which to take children since it is rich in educational and entertaining cultural sites in addition to its status as the oldest city in the United States.
The beaches of the city extend all the way from Vilano Beach to Crescent Beach. Along this distance, there are a number of gorgeous state parks and public beaches that offer lots of possibilities to enjoy the expansive sands, tranquil ambiance, and varied fauna.
Spend the afternoon in the pristine Anastasia State Park, which features gorgeous trails and a beach that stretches for four miles and offers the ideal retreat from everyday life.
7. Cocoa Beach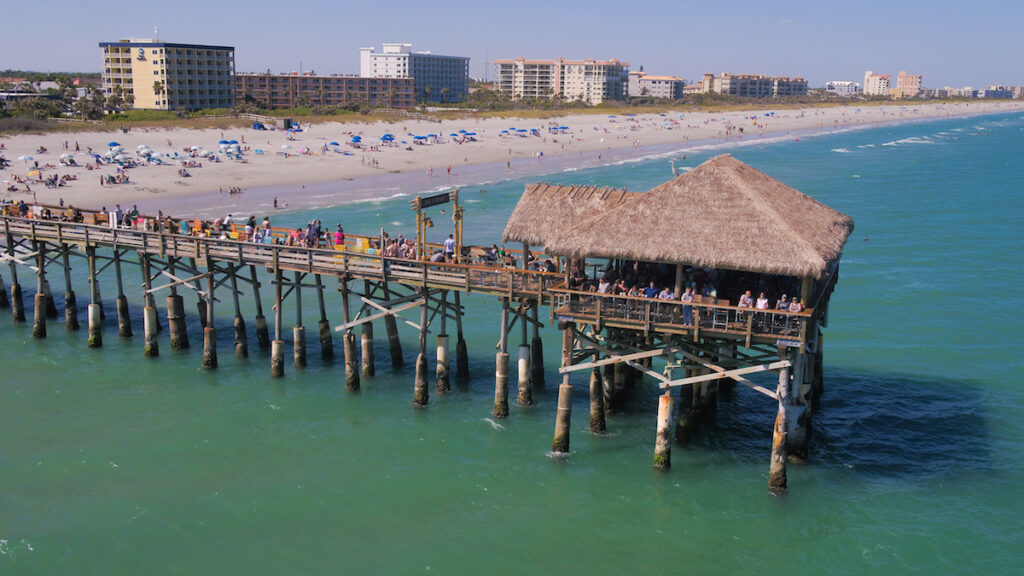 Cocoa Beach is recognized for its waves that are good for surfing and were made famous by professional surfer Kelly Slater.
Cocoa Beach is also famed for its chill atmosphere, which is flanked with cool waterfront bars and a fishing pier.
The beach's sandbanks, together with sea oats and rolling dunes, make the ideal location for lounging in between surf sessions.
Alternatively, you may travel to the pier to enjoy the views of the Atlantic Ocean at a restaurant that is located directly on the beach.
8.  Melbourne Beach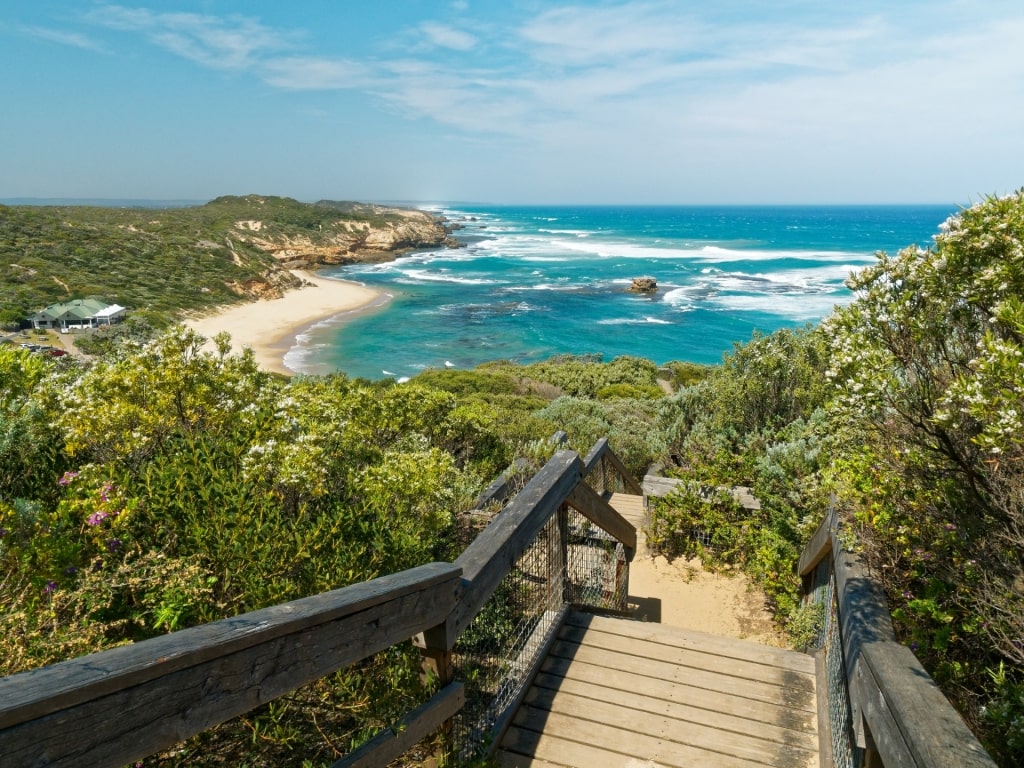 On the Space Coast, you'll find the jewel that is Melbourne Beach, which is known for its miles of picture-perfect beachfront.
You'll discover beaches that are serene and untouched, offering access to a variety of outdoor activities like snorkeling and fishing, while the historic downtown area of Melbourne is packed with places to buy and eat.
Take a day trip to the Archie Carr National Wildlife Refuge to learn about the protection of sea turtles and try your hand at surfing in the world-famous Sebastian Inlet.
The Archie Carr National Wildlife Refuge is considered the most significant nesting habitat for loggerhead turtles.
9. New Smyrna Beach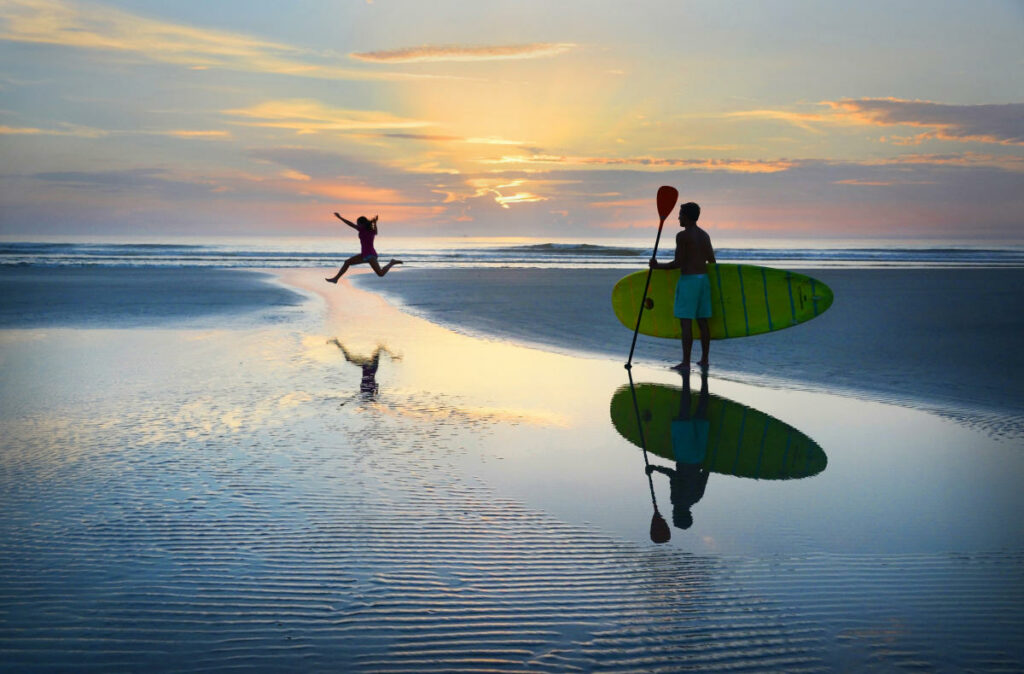 New Smyrna is a charming beach town in Florida that is home to 13 miles of broad beaches covered with white sand.The town is surrounded with mom-and-pop eateries, sidewalk cafés, and laid-back coastal hotels.
Its golden beaches provide a peaceful haven that is ideal for spending the day beachcombing, surfing, or kitesurfing on one of the beach's waves.
Take a gorgeous eco-tour of the Indian River Lagoon or bring a picnic and enjoy the outdoor scenery at Lake Ashby Park if you are able to tear yourself away from the soft sand beaches.
10. Vero Beach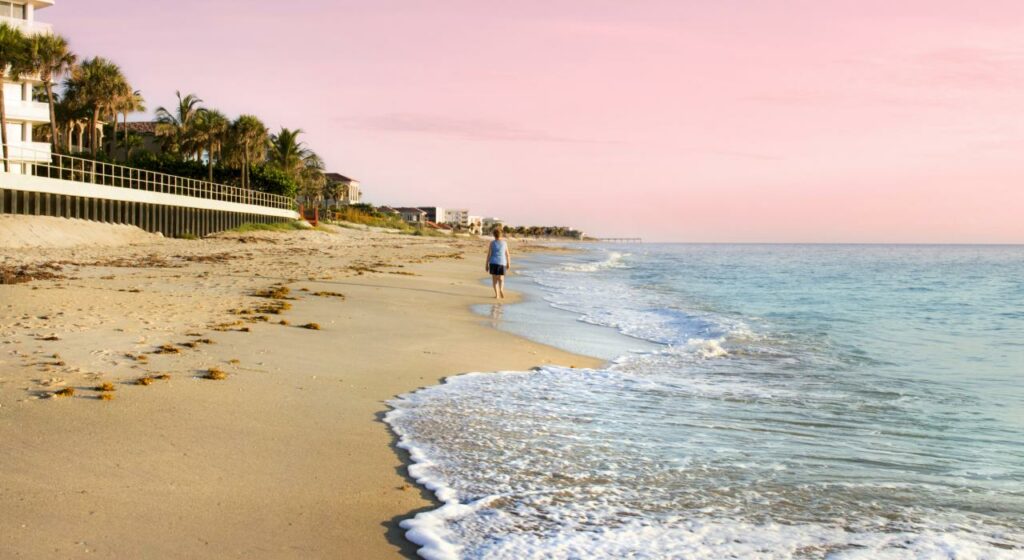 Vero Beachis a welcome respite from the hustle and bustle of other popular vacation destinations due to the fact that it is located on a barrier island that is mostly devoid of tourists and features serene seaside scenery.
This sophisticated coastal town is located on Florida's Treasure Coast, and it is home to charming cultural attractions as well as natural wonders.
The beachfront of this tiny coastal hamlet is packed with pelicans, sandpipers, and turtles, and it has a picture-perfect setting.
Those who enjoy seafood will be delighted by the variety of fresh choices that are available, while fans of art galleries and boutique stores will enjoy the historic downtown district.
11. Daytona Beach
People from all over the world are familiar with Daytona Beach because of its passionate race fans. Every year, the Daytona International Speedway welcomes thousands of tourists who are prepared to attend the famous Daytona 500 NASCAR race.
While it is essential to include a trip to this world-famous landmark on your agenda for Florida, you should also make time to enjoy the sunlight on one of Daytona's beautiful beaches.
Take a short trip to the south to reach Ponce Inlet, where its surf-worthy waves are suitable for surfers of all skill levels, and where the colorful shells that line the beach make for excellent mementos to take home with you.
11 Best Atlantic Coast Beaches in Florida 2023 – Newshub360.net
Related Post

Credit : www.Newshub360.net