The Future of Technical Support Outsourcing: In today's digitally driven era, businesses heavily depend on efficient technical support to maintain the seamless operation of their products and services.
As companies strive to provide exceptional customer experiences and maintain their competitive edge, the concept of technical support outsourcing has gained significant traction.
However, with the rapid advancements in technology and evolving customer expectations, the future
of IT support outsourcing is poised to undergo transformative changes.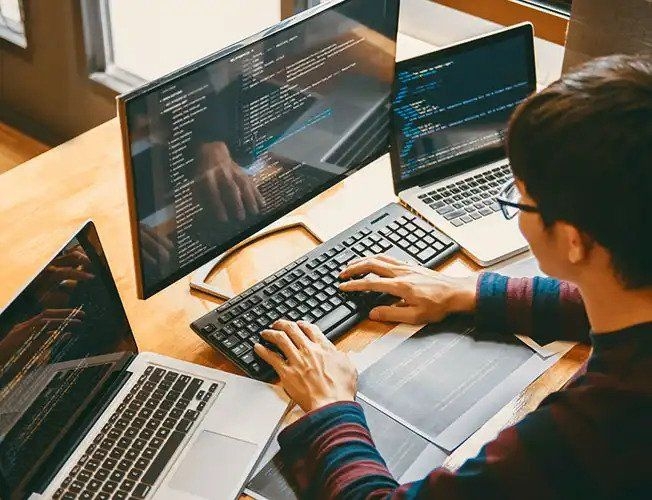 Integration of Artificial Intelligence and Automation
AI and automation technologies are revolutionizing the landscape of IT operations
outsourcing, serving as a key trend that will drive its future.
AI-powered chatbots and virtual assistants are increasingly being used to handle routine customer inquiries, provide self-help options, and assist with troubleshooting common technical issues.
These intelligent systems are capable of understanding natural language, learning from
interactions, and delivering quick and accurate responses, thereby reducing the need for
human intervention.
Automation further enhances efficiency by automating repetitive tasks, streamlining workflows, and enabling faster issue resolution. By leveraging AI and automation, outsourced IT support solutions providers can enhance their service capabilities, improve response times, and reduce costs.
Personalization and Customer-Centric Approaches
In the future, remote IT assistance will increasingly focus on delivering personalized and
customer-centric experiences. There is a growing recognition among businesses of the
significance of establishing robust customer relationships and comprehending their
distinct needs and preferences.
Investments in customer relationship management (CRM) tools and advanced analytics by outsourcing providers facilitate the collection of customer data and the extraction of valuable insights into their behavior and preferences.
This enables them to tailor technical support interactions, provide proactive solutions, and offer personalized recommendations. By adopting a customer- centric approach, remote IT assistance providers can enhance customer satisfaction, loyalty, and ultimately, the success of their clients businesses.
Let's consider how this applies to an events management business.
For instance, when a client plans a large-scale conference, the remote IT assistance
team proactively reaches out to understand their technical infrastructure requirements,
such as audiovisual setups, networking, and registration systems.
They utilize the CRM data to identify any previous issues or preferences related to similar events and provide tailored recommendations and solutions.
Whether its troubleshooting networking issues, ensuring smooth registration processes, or providing on-site technical support during the event, the remote IT assistance team focuses on delivering personalized and customer-centric support.
By adopting this customer-centric approach, the business can enhance the overall experience for their clients and attendees. They demonstrate a deep understanding of their clients needs, provide timely and proactive technical support, and create a seamless event experience.
This personalized and customer-centric remote IT assistance not only increases client satisfaction but also boosts attendee engagement and ensures the success of the events they manage.
Augmented and Virtual Reality Solutions
IT support outsourcing is being transformed by augmented reality (AR) and virtual
reality (VR) solutions.
These immersive technologies enable remote support agents to guide customers through complex troubleshooting processes, equipment installations, and product demonstrations.
By utilizing AR and VR, outsourcing providers can provide a more interactive and engaging support experience, reducing the need for on-site visits and enhancing customer convenience.
Moreover, these technologies can empower customers to self-diagnose and resolve simple technical issues, thereby reducing the workload on support agents. The growing accessibility and affordability of AR and VR solutions are set to reshape the landscape of IT helpdesk services.
Focus on Proactive Support and Predictive Analytics
In the future, IT service desk outsourcing will shift towards proactive support and
predictive analytics.
Rather than waiting for customers to encounter problems and seek assistance, outsourcing providers will leverage advanced analytics and data mining techniques to anticipate and resolve issues before they arise.
By analyzing historical data, patterns, and trends, support agents can identify potential areas of concern and take preventive measures.
This proactive approach not only minimizes customer downtime but also enhances their overall experience by addressing issues before they impact their operations. Predictive analytics can also help identify opportunities for product or service enhancements, enabling businesses to stay ahead of customer needs and expectations.
Ethical and Transparent Outsourcing Practices
With the growing emphasis on ethical business practices and data privacy, the future of
IT operations outsourcing will prioritize transparency and compliance.
Outsourcing providers are facing heightened expectations when it comes to data security and
privacy, as customers prioritize the protection of their personal information.
This includes implementing robust security measures, obtaining necessary certifications,
and ensuring transparent handling of customer information. By prioritizing ethical and
transparent outsourcing practices, businesses can build trust with their customers and
maintain the integrity of their technical support operations.
Conclusion:
The future of technical support outsourcing holds immense potential for innovation and
transformation.
The convergence of AI, automation, personalization, AR/VR, proactive support, predictive analytics, and ethical practices is revolutionizing remote IT assistance and transforming customer technical support.
By embracing these trends and leveraging the power of emerging technologies, organizations can deliver exceptional support experiences, drive customer satisfaction, and stay ahead in the
dynamic and competitive landscape of technical.
The Future of Technical Support Outsourcing – Newshub360.net
Related Post

Credit: www.Newshub360.net