The 10 Best Places to Live in Northern Florida 2023: Are you looking for the ideal areas to settle down in Northern Florida?

This list ought to be of assistance to you in getting started with your quest for a new place to live, whether you want to do so permanently or just want to spend the weekend at the beach.

Northern Florida is considered to be one of the best places to reside in the entire state of Florida, which is known as the Sunshine State.

There are many wonderful places to visit in this region of the state, ranging from those little villages with warm and welcoming locals and breathtaking beaches to larger cities with a wide variety of entertainment options of the highest possible quality.

We've evaluated them according to their low crime rates, strong local economies, and affordable cost of living; this way, regardless of what your tastes are, there's a town in northern Florida that's suitable for you—as long as you know where to search!
Choosing The Best Place To Live In Northern Florida
There are numerous cities and towns in Florida, and many of them are beautiful locations to live. Florida is home to a large number of these cities and towns. It might be tough to pick between all of these possibilities if you are relocating to northern Florida (which commonly refers to Florida north of Tampa).

Think about things like the climate, the cost of living, and other similar considerations so that you can make an educated decision about where you want to start your new life and family.

You should also go to each location that catches your attention since there is nothing that may alter your perspective more than really seeing a city for yourself.

When looking for a new place to call home, you should carefully weigh the benefits and drawbacks of each potential neighborhood.

Be careful to take into account all of the costs associated with residing in a certain place, such as the monthly payments for a rental or mortgage, the taxes, and the utilities prices.

Another thing that you should take into consideration is how near you will be to conveniences such as supermarkets and other types of shopping. It will be more cost effective for you to go to these locations if you are able to walk or ride a bike there, but it will still be useful to have them within driving distance.

If you already have children or if you have future plans to have children, you need to give some consideration to the quality of the schools in the area. If you are concerned about your safety and are considering relocating to a new location, it is a smart idea to investigate the local crime statistics before making the move.

If you are trying to decide between two apartments that are roughly the same price, one item to consider is whether you would like to live in a unit on a higher floor or one on a lower floor. This may make a tremendous impact when it comes to noise from neighbors and from people going by outside.

One other thing to think about is whether or not you'd be happier living in a more rural or urban setting. If you want to be in close proximity to a variety of dining and drinking establishments as well as other kinds of entertainment places, you should generally select a location that has a high population density.
Best Places To Live In Northern Florida 2023
Those who are considering relocating to Northern Florida will be pleased to learn that the area is rich in different desirable neighborhoods, each of which offers a unique set of advantages for individuals, families, and entrepreneurs who are interested in establishing new companies there. The following is a list of the top 10 best places to live in Northern Florida 2023.
10. Neptune Beach (Best Places to Live in Northern Florida)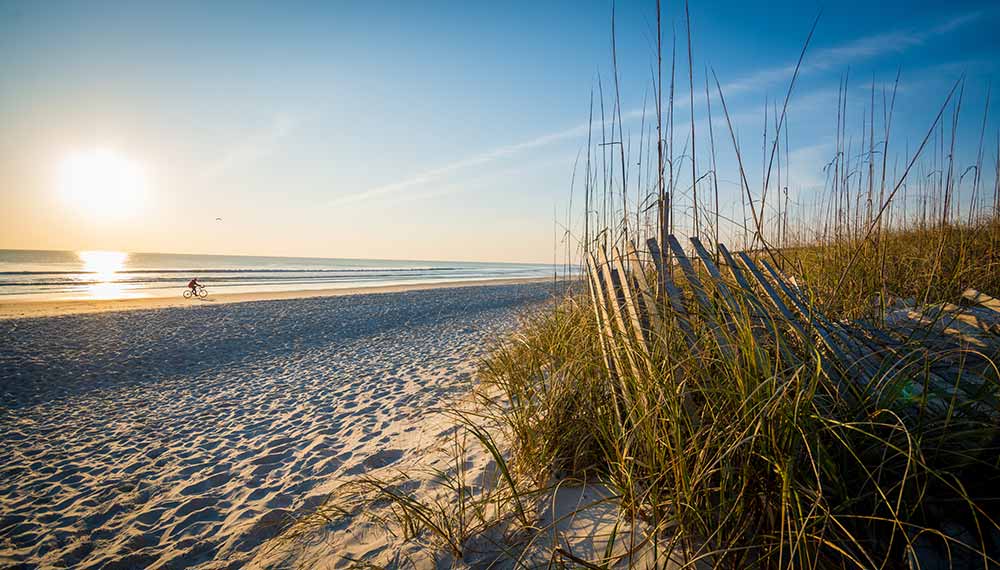 Neptune Beach is a great spot to call home if you are seeking for a destination that combines a little of Southern allure with the warm and bright weather of Florida.
It has one of the lowest crime rates in all of northern Florida, which is only one of the many benefits. In addition, its picture-perfect setting along the coast makes it a top pick for beachgoers, and its closeness to Jacksonville gives inhabitants quick access to a variety of exciting eateries and cultural pursuits.
When everything is taken into account, we have established that Neptune Beach deserves to be included in our list as one of the best locations to live in northern Florida. It's no wonder that a lot of people think of it as one of their favorite places to hang out!
---
9. Fernandina Beach (Places to Live in Northern Florida)
A robust feeling of community may be found at Fernandina Beach, which has a population of little more than 14,963 people. The residents here take pleasure in the city's low prevalence of violent crime and its close proximity to a number of stunning beaches.
The proximity of the city to Jacksonville also makes it convenient for working professionals to travel to and from their places of employment. To put the icing on the cake, there are a plethora of local events such as festivals and marathons that draw inhabitants together from all over northern Florida.
It doesn't matter if you want to live in a beach town or in a larger city close by like Jacksonville; Fernandina Beach is one of the greatest locations to live in all of northern Florida.
---
8. Destin (Best Places to Live in Northern Florida)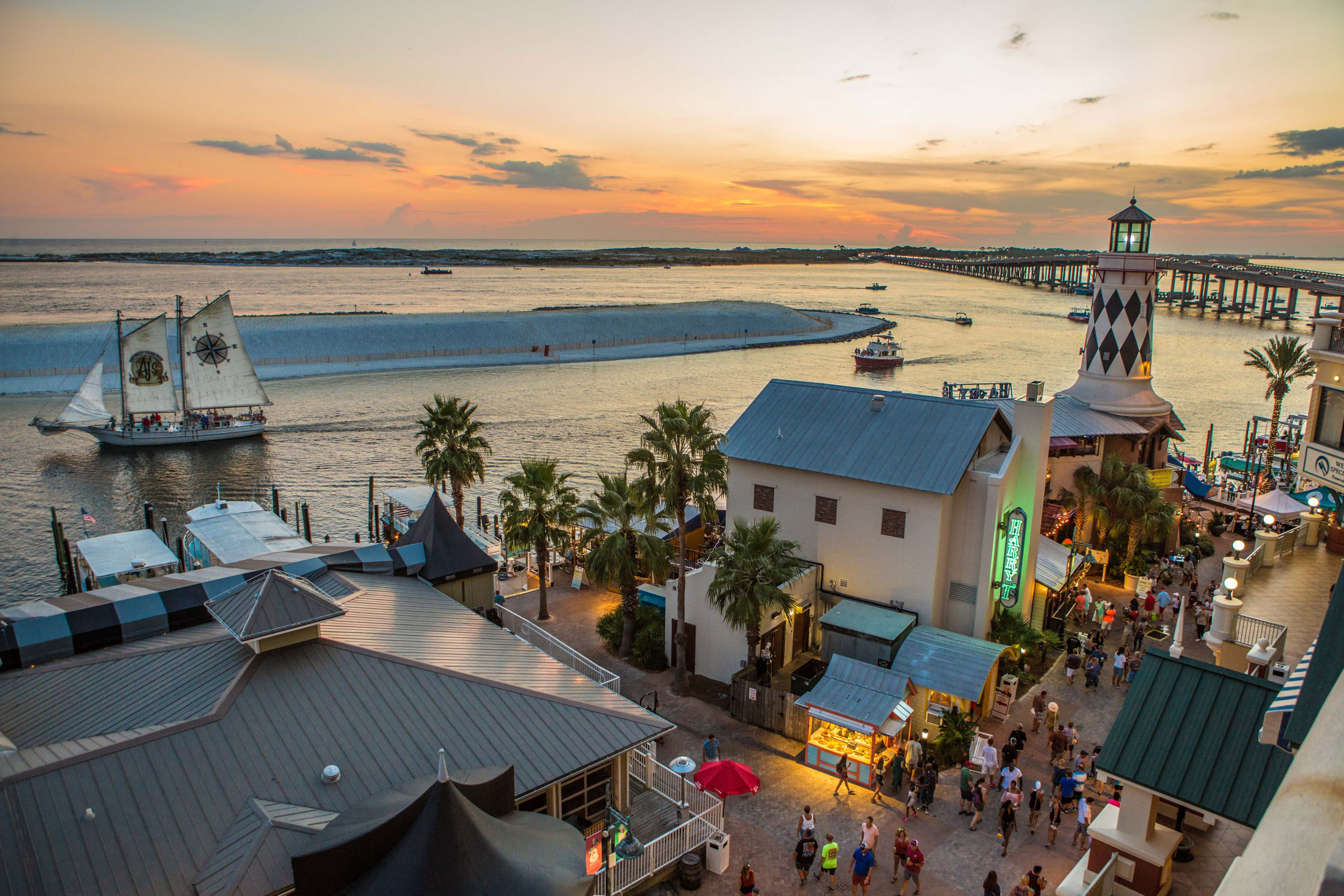 Destin is a city in Florida that has a population of around 14,859 people, and it is situated on 30 miles of magnificent beaches and waterways that are completely transparent. Residents of Destin enjoy low crime rates and the convenience of living close to some of the most popular tourist attractions in the United States, including as Disney World, Universal Studios, and SeaWorld.
Home values in Destin are frequently far lower than their counterparts in Miami or Naples, which helps to make real estate one of the most cheap alternatives available in Destin.
Even more impressive is the fact that the city is home to a number of colleges and universities, including Northwest Florida State College and Choctawhatchee Valley Community College.
---
7. Tallahassee (Places to Live in Northern Florida)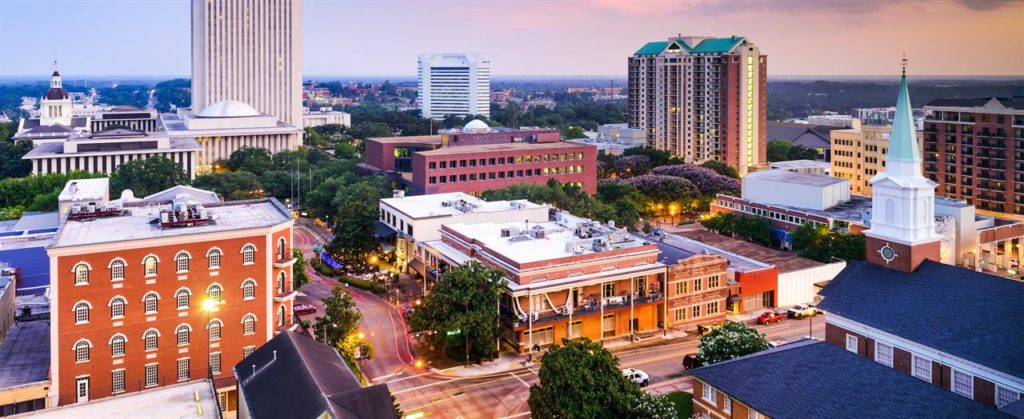 Tallahassee has a population that is well educated and has a good quality of life thanks in large part to the city's exceptionally low crime rate.
The local artistic community is vibrant, and there is usually some intriguing event taking place somewhere in the city. Even though it may be rather warm in Tallahassee during the summer, having air conditioning is more of a must than it is a luxury because of how hot it can get.
In addition to this, it is one of those places in which people like to settle down and remain there; as a result, the value of properties in this city tends to be rather stable. If you relocate here, you will most likely not have a cause to leave for many years.
---
6. Live Oak (Best Places to Live in Northern Florida)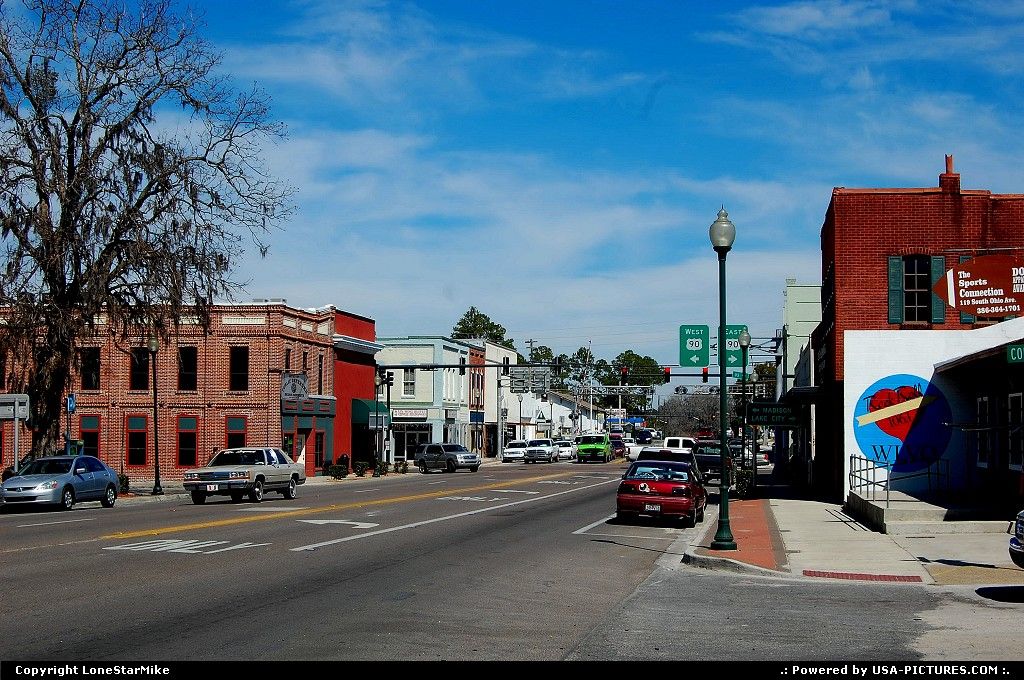 This picturesque, low-crime town is located directly on Interstate 10, and it is well-known for its art museum and historic downtown center.
In addition, it is a wonderful location to take use of the surrounding parks, such as Wakulla Springs State Park. Or, if you're more of a hunter or fisherman, Thomasville and the surrounding area provide a wealth of opportunities for both.
If you relocate here, you shouldn't be shocked if some of your relatives follow suit; most individuals who choose to make their home in this area are pleased with their choice.
---
5. Daytona Beach (Places to Live in Northern Florida)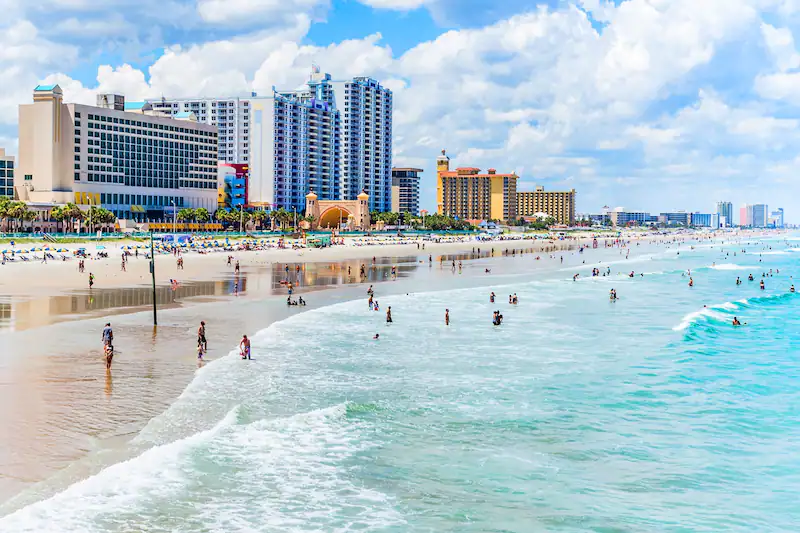 While Fort Lauderdale is Florida's ultimate party town, Daytona Beach provides as a laid-back option for visitors searching for a vacation from South Beach.
It is not surprising that a large number of people visit this location each year given that the annual temperature is an average of 75 degrees and that there are gorgeous beaches located on both sides of town.
The city boasts more than 400 restaurants and bars, so even if you can't decide what you want to eat or drink, you won't have problem finding anything that will satisfy your cravings for something tasty.
Even though there are several high-rise hotels along Main Street in the downtown area of Daytona Beach, the majority of the city's 33 communities were constructed in the 1950s and 1960s, a time when low-rise residences were the most popular housing option.
---
4. Jacksonville (Places to Live in Northern Florida)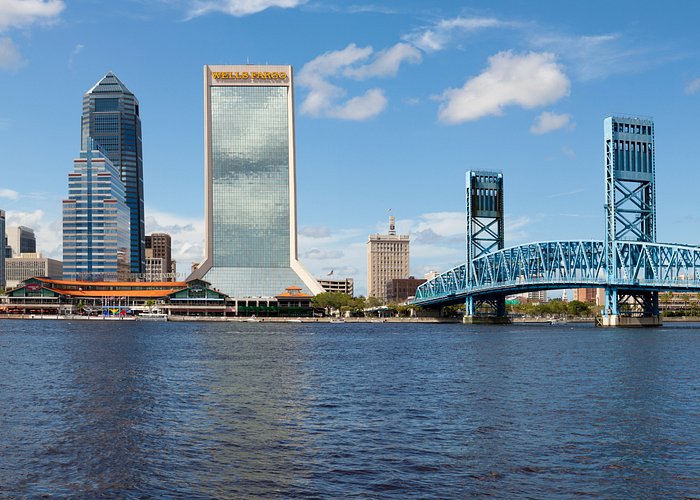 Jacksonville has routinely named among the most reasonably priced areas to call home in the United States. It's not hard to see why Jacksonville, Florida, would be the best area for you to start a new life. This city has a low rate of violent crime, quick commuting times, and four different seasons.
There are twenty parks and other green places in Jacksonville that citizens may visit to have fun that is suitable for the whole family. In addition, inhabitants enjoy an abundant quantity of sunshine throughout the whole year; with more than 300 days of sunshine each year, there is ample opportunity to engage in activities that take place outside.
Jacksonville can be just what you're looking for if you want to live in a suburban location that is still close enough to a major metropolis to take advantage of its conveniences and its culture.
---
3. Pensacola (Best Places to Live in Northern Florida)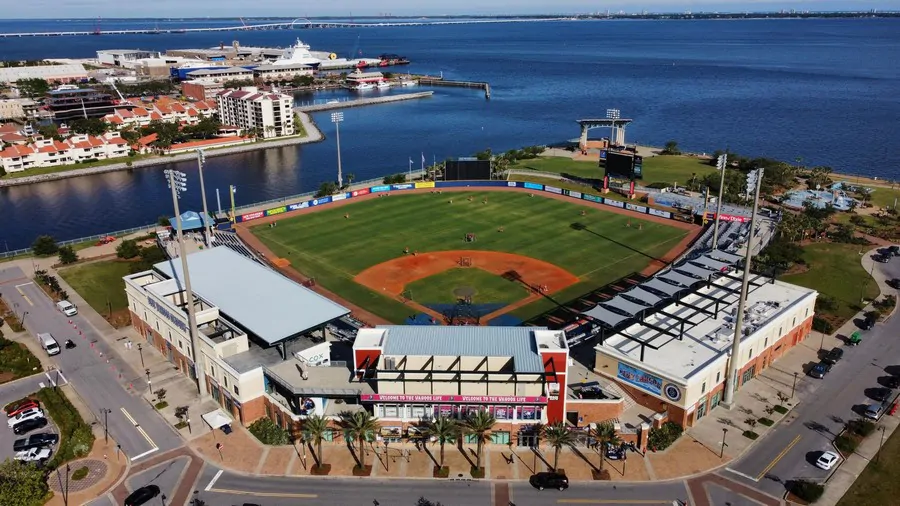 Pensacola is guaranteed to be at the top of your list if you take into account its proximity to stunning beaches, constant sunlight, and friendly Southern hospitality.
Pensacola was first established as a military outpost for Spanish soldiers, and it was subsequently utilized as a prison during the American Civil War. Today, however, it is recognized as one of the most popular tourist sites in the region of northern Florida.
Pensacola is the kind of place you'll want to call home if you enjoy lounging on beaches with powdery white sand and enjoying leisurely strolls through lively downtown areas.
Pensacola is one of the largest cities in northern Florida; nonetheless, it has managed to keep its small-town appeal by developing a close-knit community in which inhabitants actively participate in community affairs and organize gatherings that bring a wide variety of people together.
---
2. Gainesville (Best Places to Live in Northern Florida)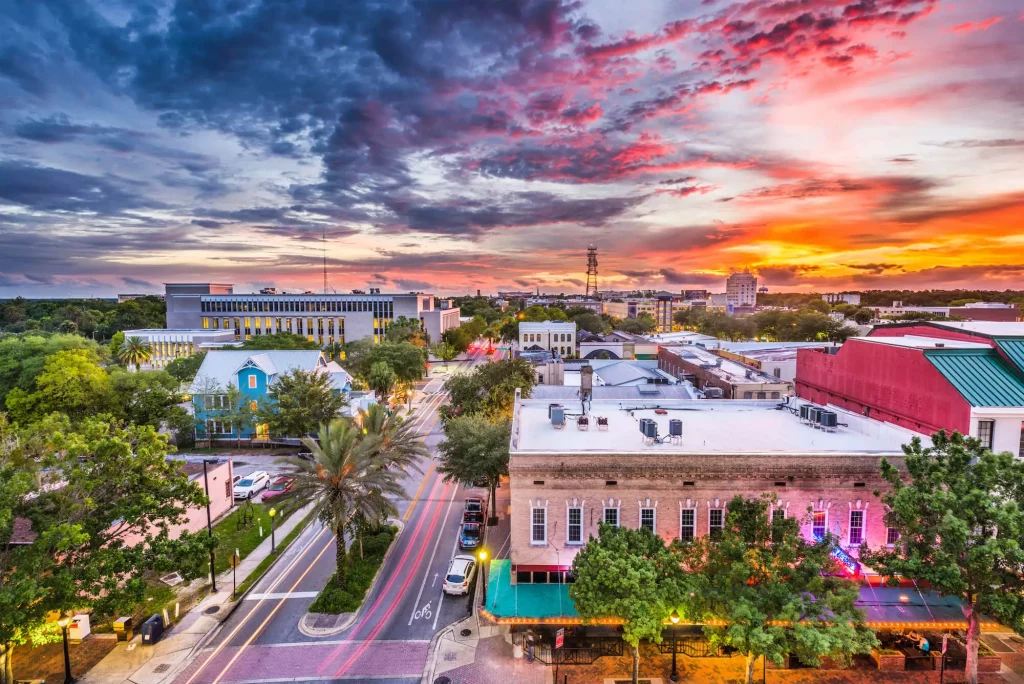 Gainesville, thanks to its location on a plateau between two rivers, has consistent sunshine and lush vegetation throughout the year. Along with a robust economy, it also features a low-than-average rate of violent and property crime, as well as high-caliber medical facilities.
The fact that it is very remote and that only a small number of major highways pass through town is the most significant disadvantage of living here. As a result, commuting is more challenging here than in other cities in Florida.
However, if you reside close to the University of Florida campus, you probably won't mind being a little further away from downtown or your place of employment. We are fortunate to have access to public transportation choices such as buses and trolleys.
---
1. St. Augustine (Best Places to Live in Northern Florida)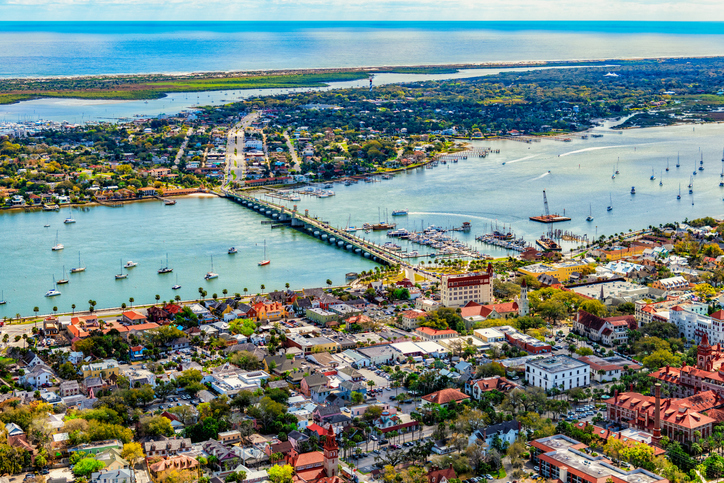 A thriving tourism industry may be found in the nation's oldest city and its historic Spanish Quarter. Beaches in the area, such as St. Augustine Beach, are favorites not only of locals but also of tourists.
St. Augustine is the oldest section of the city and is home to a wide variety of historic structures, popular tourist spots, and one-of-a-kind boutiques. Due to the presence of Flagler College in the region, a large number of college students choose to live there. The location and historic significance of the homes in the downtown district contribute to the area's overall trend of higher home prices.
Housing in St. Augustine may be found at a range of prices to accommodate a variety of budgets. Because it is only a few minutes away from the city center and offers easy access to Interstate 95, it is an excellent choice for commuters as well as anyone who seek quick and simple access to Daytona Beach or Jacksonville.
10 Best Places to Live in Northern Florida 2023 – Newshub360.net
Credit : www.Newshub360.net