The 6 Best Aquariums in Ohio 2023: Both the aquariums' structures and the fascinating animals they host in Ohio are distinctive.
Just a few unique settings include the riverfront, inside the old walls of a historic structure, and in the midst of gorgeous gardens.
As an additional perk, some of them are even associated with zoos, allowing families to marvel at giraffes, wild cats, or monkeys in one day before moving on to polar bears, penguins, manatees, and sharks.
But perhaps the aspect of these distinctive aquariums we adore the most is that many of the animals are there to be treated and released back into the ocean.
The state of Ohio, like many others, is changing its approach to aquariums.
6 Best Aquariums in Ohio 2023
1. Greater Cleveland Aquarium, Cleveland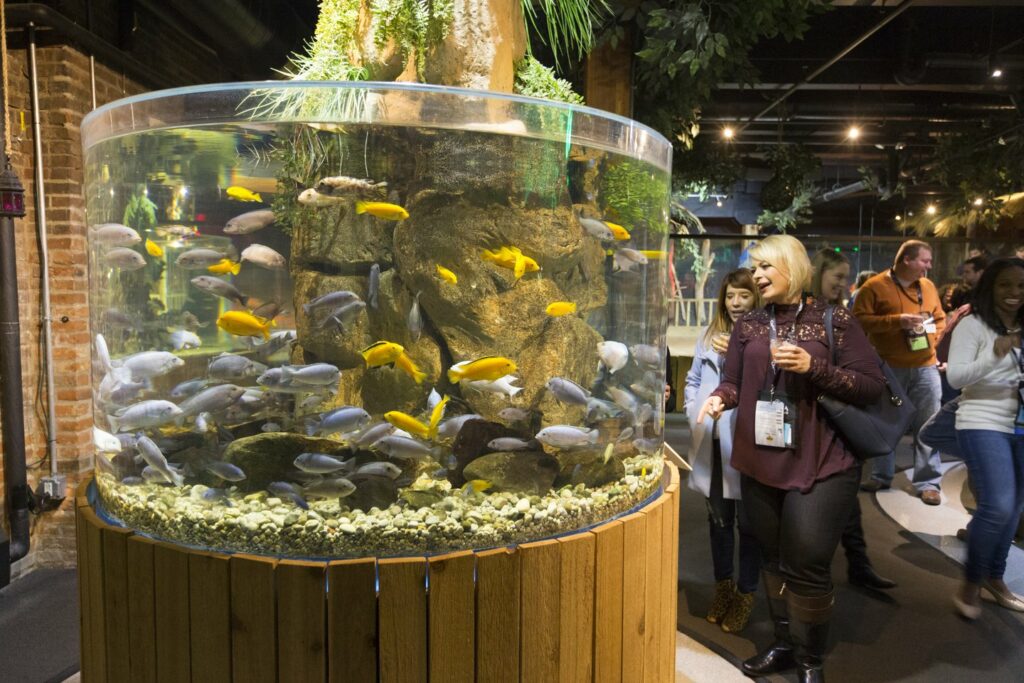 The Greater Cleveland Aquarium is in an old powerhouse on the Cuyahoga River that powered railcars and other city services in the 1800s.
When compared to more contemporary buildings, this aquarium is distinctive since it fully incorporates the exposed bricks and ductwork into the architecture.
The exhibits follow a trend from game fish to unusual ocean creatures. After visiting, you can take a walk through tunnels that are surrounded by water, see fish you never knew existed, and develop a deeper appreciation for the area's biological system.
2. Columbus Zoo and Aquarium, Powell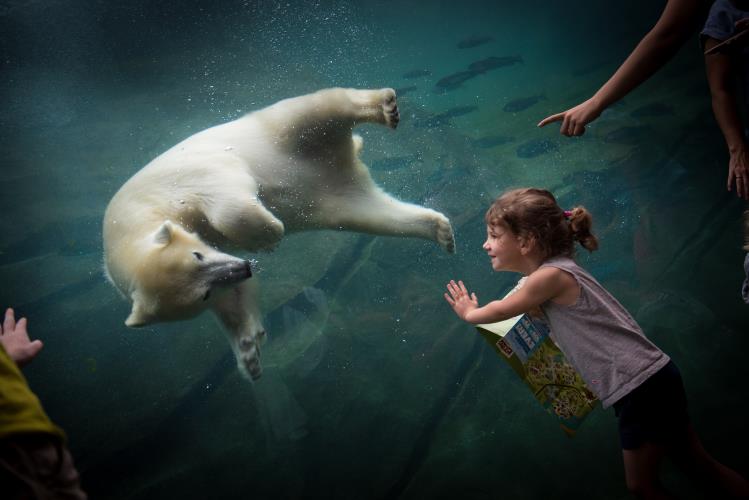 A variety of land and marine animals can be found at Powell's Columbus Zoo and Aquarium. Manatees, also known as "sea cows," are an important component of the expansive aquarium.
The establishment is one of the few to assist in the rehabilitation of these adorable water babies so that they can be released back into their Florida habitat.
It collaborates with the US Fish and Wildlife Service. While they continue their road to recovery, say hello to these terrific guys in person. Because manatees are such intriguing animals, coming here is well worth the effort.
But if you need further justification, the aquarium is also home to many other intriguing creatures, like enormous polar bears.
3. Toledo Zoo Aquarium, Toledo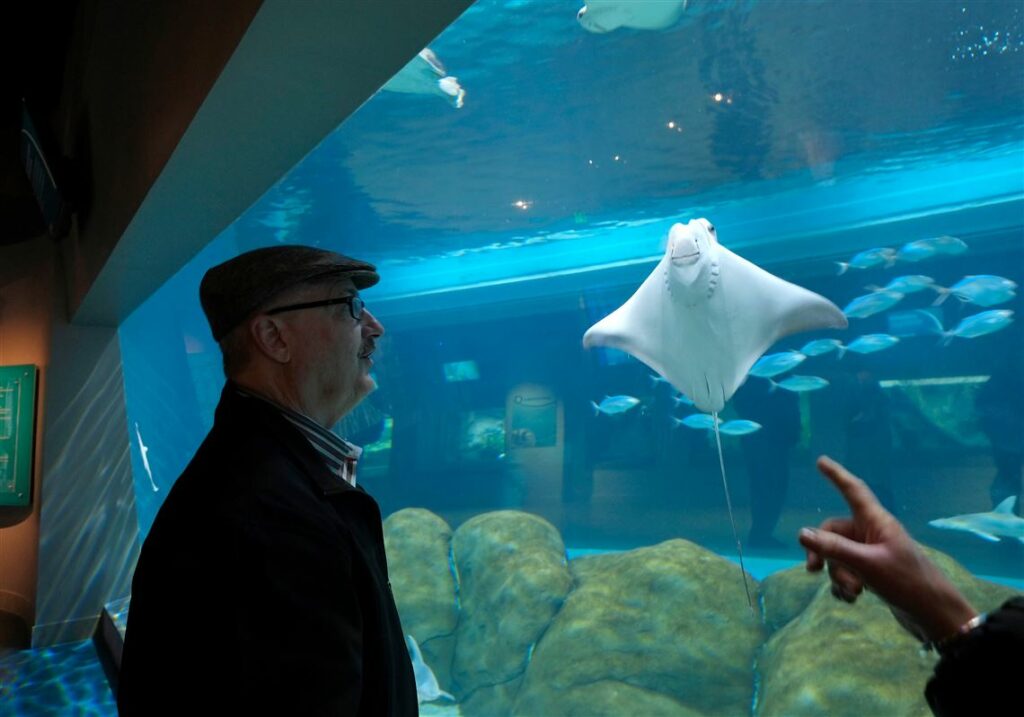 Along with its dry land displays, the Toledo Zoo also has an aquarium, and the water paradise is the star of the show. With stunning coral landscapes and tranquil colours, tanks are impressively shown.
Your children won't believe it, but there is a dive show that teaches all kinds of marine biology. Little ones will have no trouble navigating this attraction because it has interactive features like touch tanks that are appropriate for all ages.
It's a fun activity for families to do together during the week, especially if you have young children. It's interesting to see the elegant sea turtles swim across the aquarium's water.
4. Akron Zoo, Akron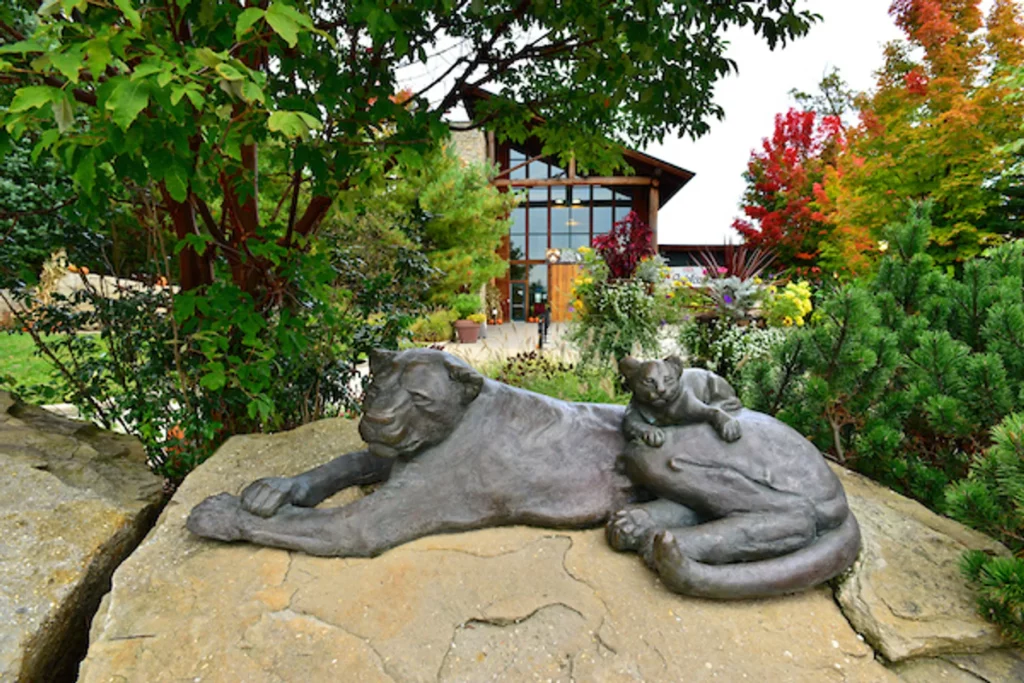 The Akron Zoo is largely a facility for land animals. Even so, there are many unusual fish in the aquarium, including the catfish-like Brownbanded Bamboo Shark, squirmy Electric Eels, Chain Dog Fish, and Walking Bat Fish, which, well, moves around the seafloor somewhat like a young bat would. Remember to say hello to the cute penguins.
Another tempting feature for adults is a terrific cafe that serves surprisingly delicious food such veggie burgers and salads, while kids may indulge in pizza! Or you could, no one is looking down on you.
5. Cleveland Metroparks Zoo, Cleveland
The Cleveland Metroparks Zoo contains a tiny aquarium that provides a little something extra in addition to mammals and a fake rainforest, while the majority of the standard zoo exhibits are quite impressive.
People here put a lot of effort into protecting their natural areas, making visits here much more unique.
6. Cincinnati Zoo and Botanical Garden, Cincinnati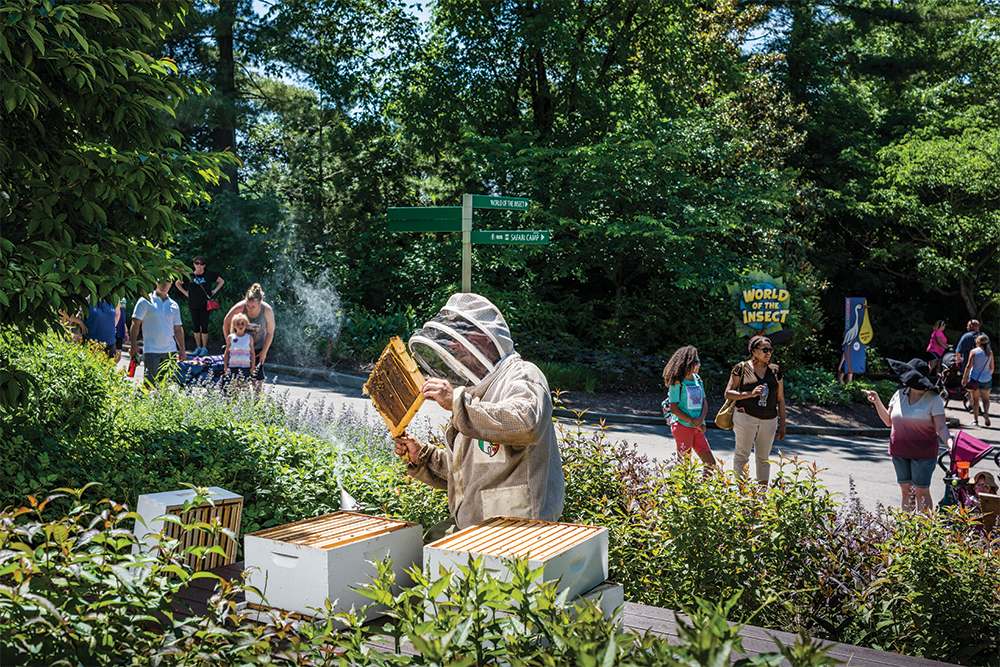 A type of snapping turtle, the largest freshwater turtle known in the United States, and enormous alligator gar with unsettlingly long snouts are among the stunning water displays at the Cincinnati Zoo and Botanical Garden.
Other stunning aquatic animals include furry white polar bears, enormous but lovable manatees, and more ferocious creatures like a type of snapping turtle.
Families can enjoy the water activities as well as a scenic train ride through the grounds, a vintage carousel, and an outstanding 4-D movie experience. The grounds are beautiful, with butterflies flitting among a rainbow of blooms.
6 Best Aquariums in Ohio 2023 – Newshub360.net
Related Post

Credit: www.Newshub360.net