The Best Water Parks in Florida 2023: In addition to its many exciting theme parks,
Florida
is a popular vacation spot because to the state's wide range of water parks, which offer an excellent opportunity to cool down on hot summer days.
The state of Florida, which is home to more water parks than any other state in the United States, is a statistic that will come as no surprise to anyone.
The following are some of the best water parks in the area that you and your family may want to visit this summer. These parks are fun for both young and old alike.
Best Water Parks in Florida 2023
1.Aquatica Orlando, Orlando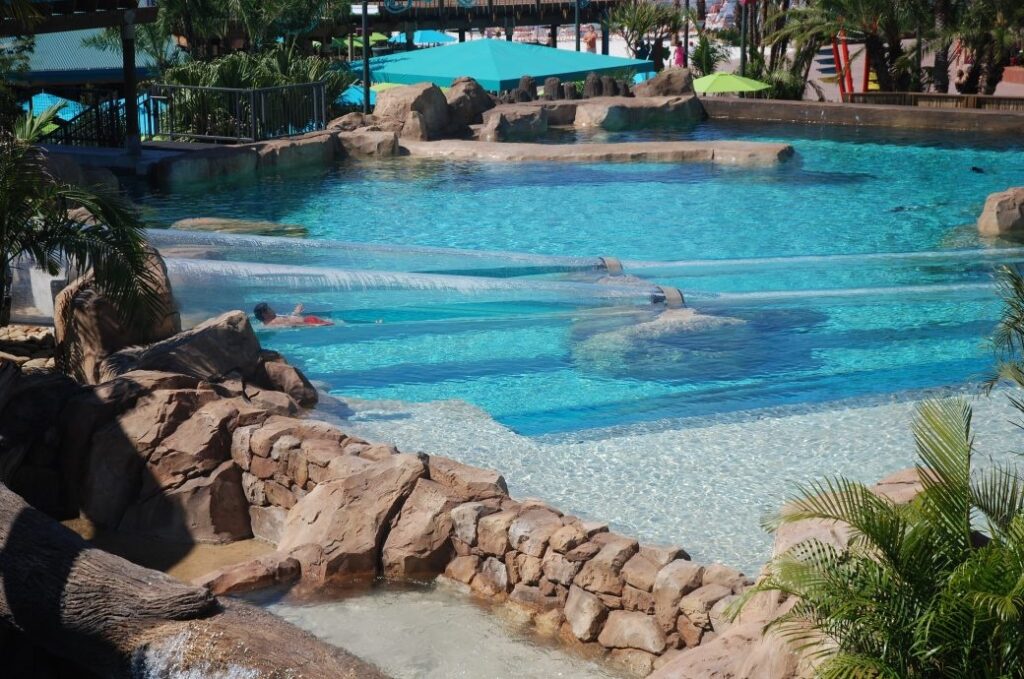 Because it caters to visitors interested in a wide variety of aspects of water parks, Aquatica is an excellent destination for spending the day with one's loved ones.
Aquatica definitely pushes the envelope with a variety of one-of-a-kind attractions that you won't be able to find anywhere else.
Traditional slides and flowing rivers are not among these activities. Ihu's Breakaway Falls puts your daring to the test with a free-fall drop slide, while Roa's Rapids takes you on a journey that is packed with high tides and geysers as you go down a rapid current river.
Visitors have the opportunity to ride the Dolphin Plunge, which allows them to race through clear enclosed tubes next to real-life dolphins.
2.Disney's Blizzard Beach Water Park, Lake Buena Vista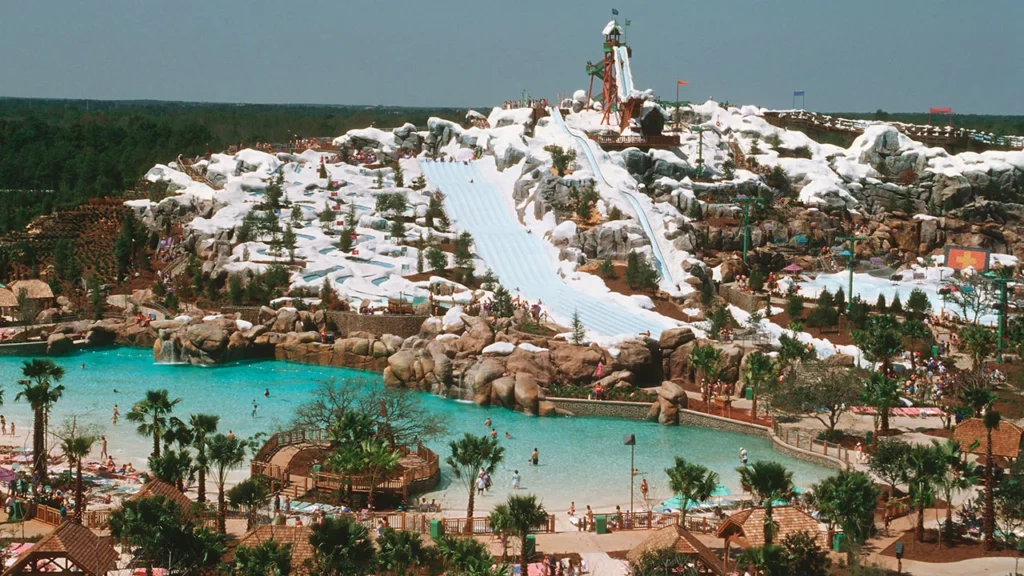 Blizzard Beach at Disney World is a ski resort–themed water park, and it even has a ski lift so guests can ride to the summit of Mount Gushmore.
Disney World does everything on a grand scale, and they followed this model while designing Blizzard Beach. The Summit Plummit is the primary draw since it is one of the largest slides in Florida.
It has a vertical drop of an amazing 55 miles per hour and a height of 120 feet, making it one of the tallest slides in the state.
There are attractions at Blizzard Beach that are tailored to the needs of children of varying ages, such as the tiny slides at Tikes Peak for younger children, the rope drop at Ski Patrol for pre-teens, and the body slide at Slush Gusher for older children and adults.
3.Adventure Island, Tampa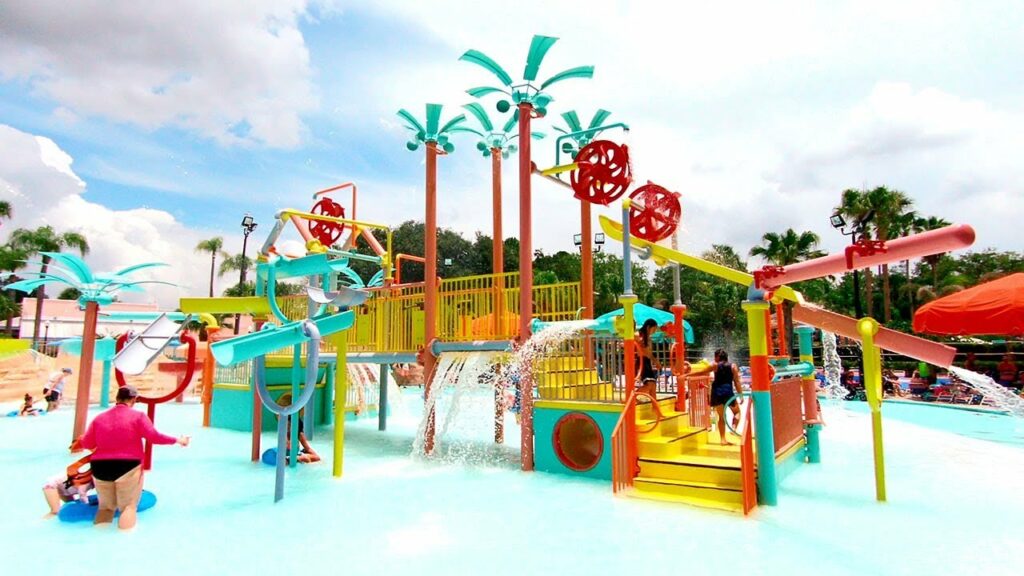 Located directly opposite to Tampa's Busch Gardens, Adventure Island is a water park that caters to visitors of all ages with the goal of providing enjoyable experiences.
The Colossal Curl, an adventure-themed slide that is 70 feet high and hurls riders 622 feet through a tangle of twirls, twists, and dips in what Adventure Island promises will create a sense of weightlessness, is the primary draw at this amusement park.
If thrill-seeking isn't your thing, the water park also features slides with a moderate level of difficulty, a lazy river, and a play area with a ton of water toys, all of which are designed to keep the whole family cool on a hot day in Florida.
Best Water Parks in Florida
4.Buccaneer Bay, Weeki Wachee Springs, Spring Hill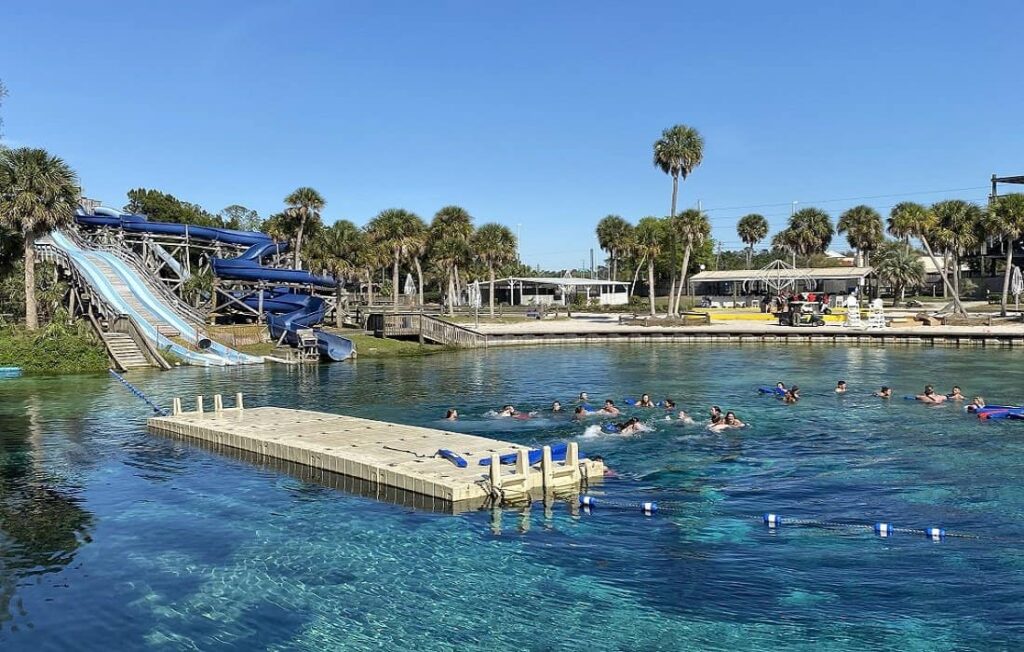 The towns of Weeki Wachee Springs and Buccaneer Bay may be found around 35 miles to the northwest of Tampa.
The water park Weeki Wachee, which is fed by springs, maintains a constant temperature of 72 degrees and crystal clear water throughout the whole year.
In addition to the Pirate's Plunge water flume, the lazy river, and the water play area for children, Weeki Wachee also features another attraction that is one of a kind and cannot be found anywhere else.
You will be able to see a mermaid performance, which is included in the price of your entry ticket, and the performers will wow you with their ability to spin and flip underwater while maintaining grace and ease.
5.Big Kahuna's Water & Adventure Park, Destin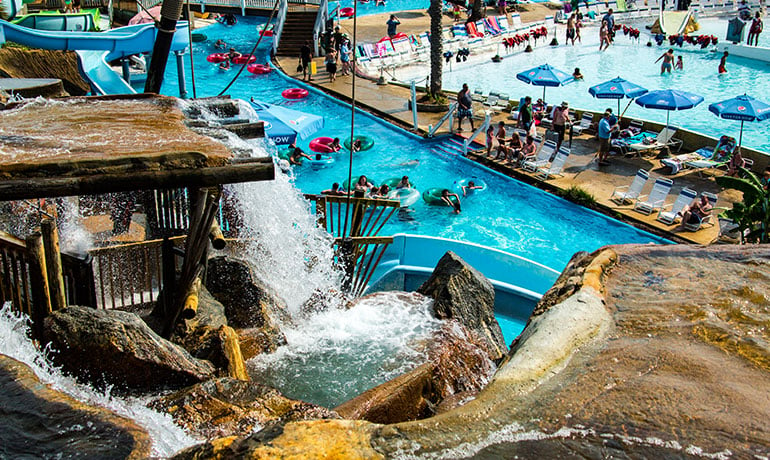 Big Kahuna's Water & Adventure Park can be found in the middle of Florida's Panhandle.This park features over 40 activities, including a couple that are certain to get your heart racing.
In addition to its eight other slides, Big Kahuna's Kowabunga Racer has a drop of 300 feet and a "speed mat" race to the bottom of a slide that is longer than a football field.
This ride can accommodate a maximum of four riders at a time.
6.Disney's Typhoon Lagoon, Lake Buena Vista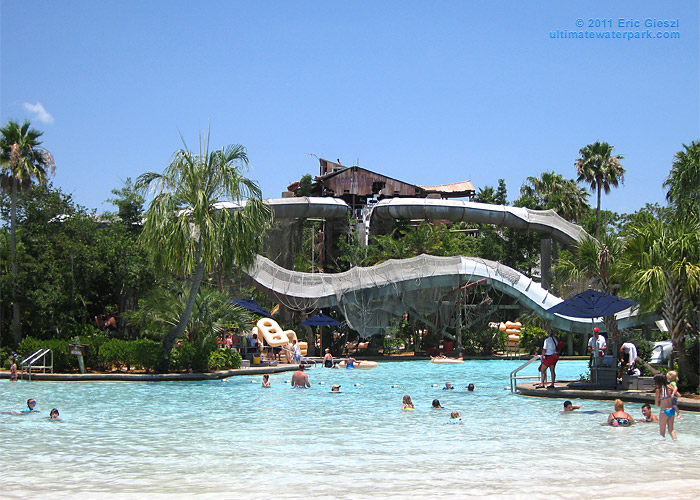 Typhoon Lagoon is Disney's other water park, and it is known for its characteristic wave surfing thrill that is six feet high and its unique underwater exploration.
Visitors come from all over the globe to see this attraction. In addition to its world-famous Surf Pool, Typhoon Lagoon features a saltwater reef habitat that is 362,000 gallons in size.
This environment allows guests of all ages to snorkel and explore the tropical fish and coral that are often seen in the Caribbean.
There is also a possibility of stumbling onto some sharks and stingrays! Explore some of Orlando's other family-friendly points of interest if you find that you have some spare time on your hands.
Best Water Parks in Florida
7.LEGOLAND, Winter Haven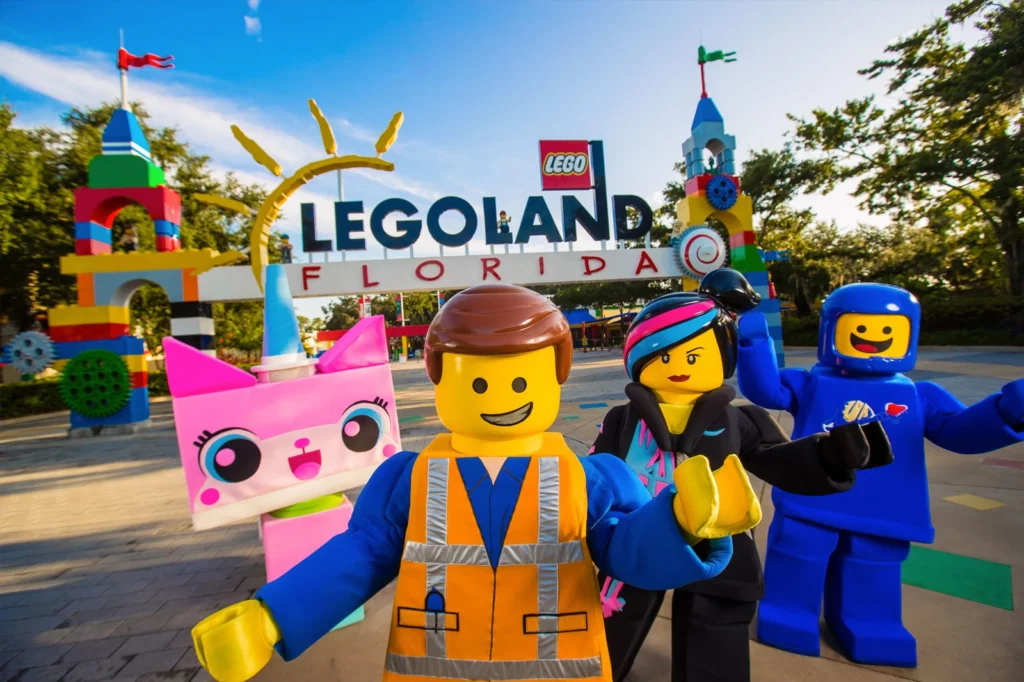 This water park is a popular add-on to the primary attraction of LEGOLAND, and it is especially well-liked by families with children in younger age groups.
The park offers many different things to do, such as two major slides, a lazy river, and a water playground. However, LEGOLAND is home to more than just a standard lazy river.
They designed a one-of-a-kind attraction known as the Build-A-Raft River, which gives guests the opportunity to build their own raft using oversized LEGO bricks.
After you've had your fill of having fun with LEGOs, you can head over to The Joker Soaker, which features three levels of slides and a water bucket that holds 300 gallons of water, or you may go on an adventure through the Splash Safari.
8.Rapids Water Park, Riviera Beach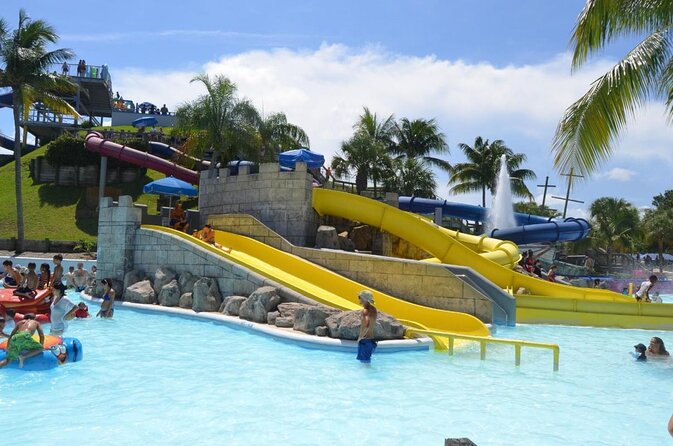 The Rapids Water Park is a thirty-acre amusement park that can be found in close proximity to West Palm Beach.
One of the most popular water parks in South Florida is Rapids, which features an astounding 35 slides and two drop slides that drop guests from a height of seven stories.
Big Thunder is a 45-degree drop slide in full darkness that will give guests a moment of pure weightlessness. This ride will appeal to those who are trying to test the boundaries of what is possible.
While the older children are having fun in zero gravity, the smaller children may have fun in Barefootin Bay, which features interactive sprayers and a giant pineapple that generates a tremendous splash when it is activated.
8 Best Water Parks in Florida 2023 – Newshub360.net
Related Post
Credit : www.Newshub360.net