The 5 Best 7-Star Hotels in the World 2023: Seven stars is not an official rating system, but many travelers, guests, and hotel enthusiasts consider these hotels to be on par with that standard because of the luxurious amenities and service they provide.
These over-the-top hotel suites are equipped with opulent facilities, but come at a steep price. Only the wealthy and famous can afford to stay in these accommodations.
You can anticipate nothing but elegance and luxury at these 7-star hotels, from the décor that is studded in gold to the personal butlers.
5 Best 7-Star Hotels in the World 2023
1. Laucala Island Resort – Fiji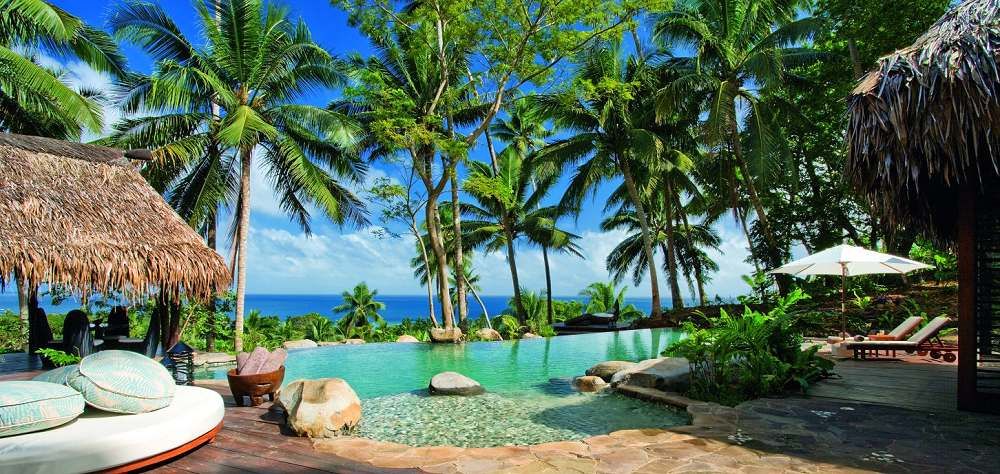 You may land your private jet at Laucala Island Resort, which is widely regarded as one of the most opulent resorts in the South Pacific. There, you can spend your holiday in the lap of luxury.
The Laucala Island Resort in Fiji is a really exclusive vacation destination for high-profile guests, and it is located on Laucala Island.
It has also been said that Oprah herself has stayed here. There are a total of 25 private villas on the island, the most costly of which being the island owner's own Delana Hilltop Estate, which can be rented out for $55,000 per night.
Even the property with the smallest number of bedrooms costs a staggering $4,000 per night to rent.
The resort offers a wide variety of activities, ranging from paddleboarding and golfing to even riding in submarines.
2. Signiel Seoul – Seoul, South Korea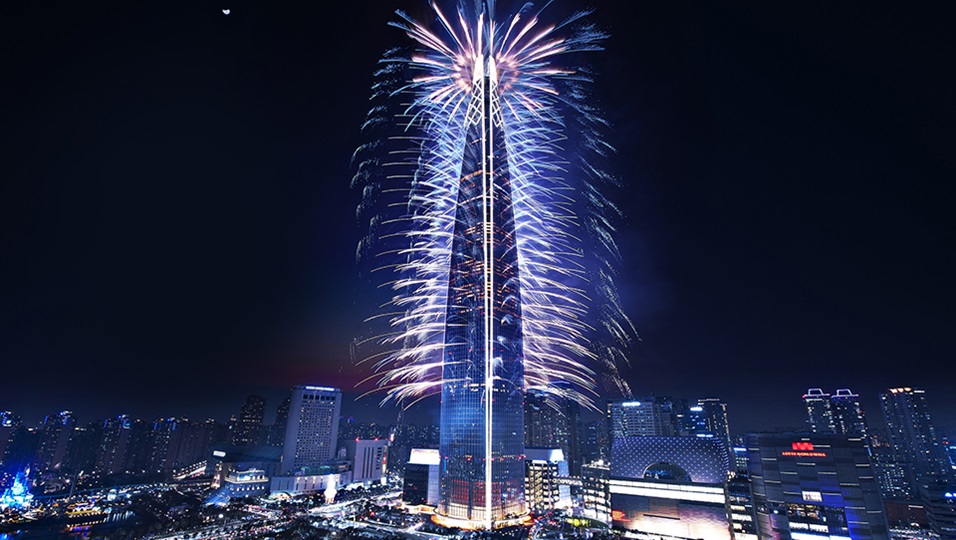 The Signiel Seoul is a luxury hotel in Seoul, South Korea, that has been awarded a rating of 7 stars.
In addition, the Lotte World Tower is home to the Signiel Seoul, which holds the record for being the tallest hotel in the world.
The Signiel Seoul is the most costly hotel in the country, and its on-site restaurants are staffed by chefs who have earned Michelin stars.
The hotel also offers helicopter transportation for its most affluent customers. Even while it's not quite as pricey as some of the other hotels on our list, a night's stay in one of the most expensive rooms here would still put you back close to $1,000.
Guests that choose to stay here will have access to the most comprehensive champagne bar in all of Asia, in addition to having stunning views of the metropolis of Seoul.
3. Burj Al Arab, Dubai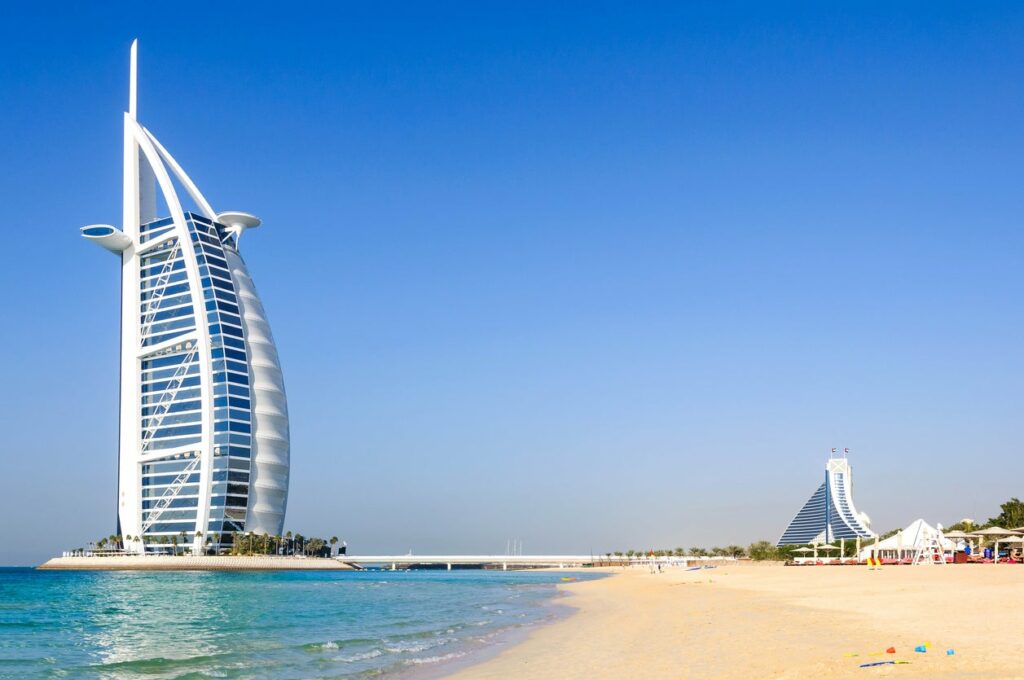 This list kicks off with the Burj Al Arab in Dubai, which is widely considered to be one of the city's most recognizable hotels.
It is the origin of the phrase "7-star hotel" and is also one of the hotels that holds the record for the highest elevation on the planet.
The fact that this hotel is situated on a man-made island is enough stunning on its own, but the inside is much more remarkable.
Even if it costs $20,000 a night to stay in the Royal Suite, it will not disappoint those who have the financial means to splurge on one night of extravagant living.
Some reports suggest that the Royal Suite can cost as much as $27,000 per night.
The Royal Suite at Burj Al Arab is the most luxurious and costly suite available, and it comes complete with a butler service, a movie room, a driver in a Rolls Royce, and a discrete check-in area.
At this 7-star hotel, you should not accept anything less than 7-star treatment.
Best 7-Star Hotels in the World
4. Taj Falaknuma Palace – Hyderabad, India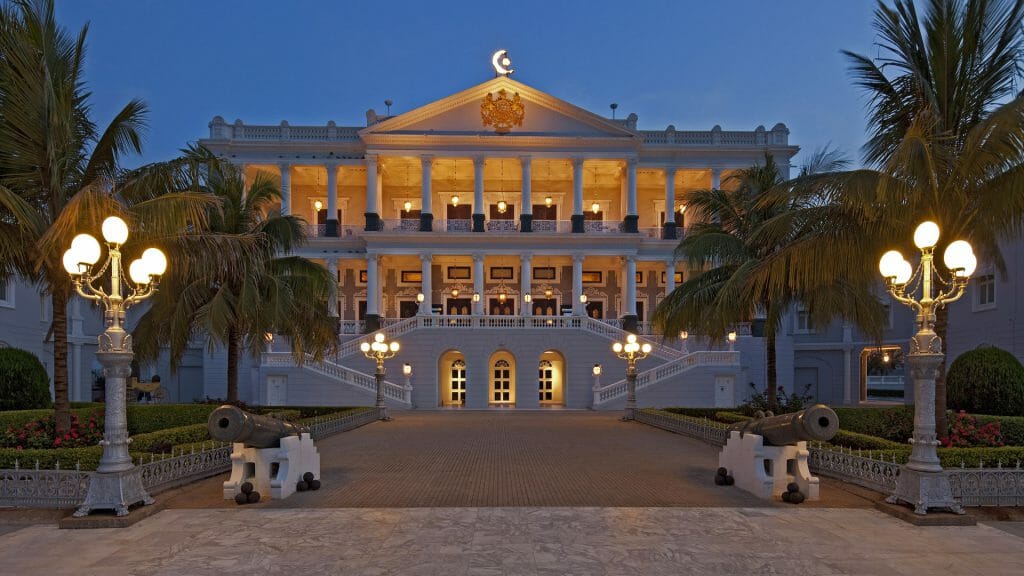 Located 2,000 feet above the city of Hyderabad is where you'll find this five-star hotel in India.
The Taj Falaknuma Palace is a prestigious hotel that was first constructed in the year 1884.
When you stay here, you will really feel like royalty thanks to the fact that you will arrive in a horse-drawn carriage and have your very own butler.
Marble stairs and wall moldings made of 24-karat gold provide a touch of opulence to the social areas, which are nothing less than sumptuous.
In addition to functioning as a hotel, it also serves as a historical museum and relic.
Guests will get the opportunity to examine priceless artifacts such as the one-of-a-kind chair that belonged to the Nizam of Hyderabad, a former resident of the palace.
5. Emirates Palace Mandarin Oriental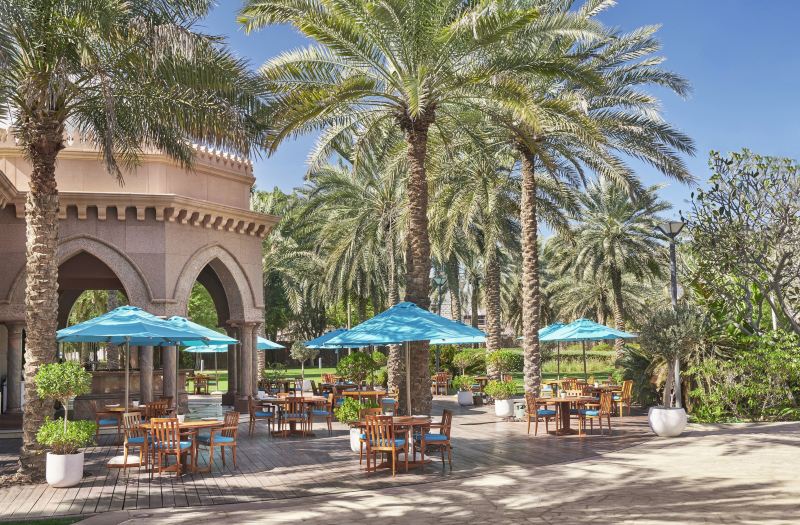 Once inside, you'll instantly recognize why this Abu Dhabi hotel is rated so highly.
The gold-crusted furniture and Swarovski crystal chandeliers that are featured throughout Emirates Palace ensure that the entire property emanates an air of opulence.
If you are interested in purchasing some gold, you should most likely utilize the gold vending machine that is located in this area.
You will want to get lost on the grounds of this luxury hotel, which include a total of 12 outdoor fountains, while you are not admiring the hotel's exquisite interior design.
The most luxurious room is available for $11,000 per night and ranges in price from $350 to $11,000 per night. The rooms vary from quite reasonable to luxurious.
Best 7-Star Hotels in the World 2023 –Newshub360.net
Related Post
Credit : www.Newshub360.net