The 14 Best Pacific Islands to Visit 2023: Images of beautiful blue oceans, sand beaches with palm trees, and opulent resorts come to mind when people think about visiting islands in the Pacific Ocean.
But the Pacific Ocean is a huge area with plenty of islands, so where should we start?
There are absolutely some islands better suited to particular travel preferences and the best times of year to visit, despite the fact that you might believe there's no way to go wrong with a Pacific island holiday.
To help you decide when and where to go on the island, here are some suggestions.
14 Best Pacific Islands to Visit 2023
1. French Polynesia's Bora Bora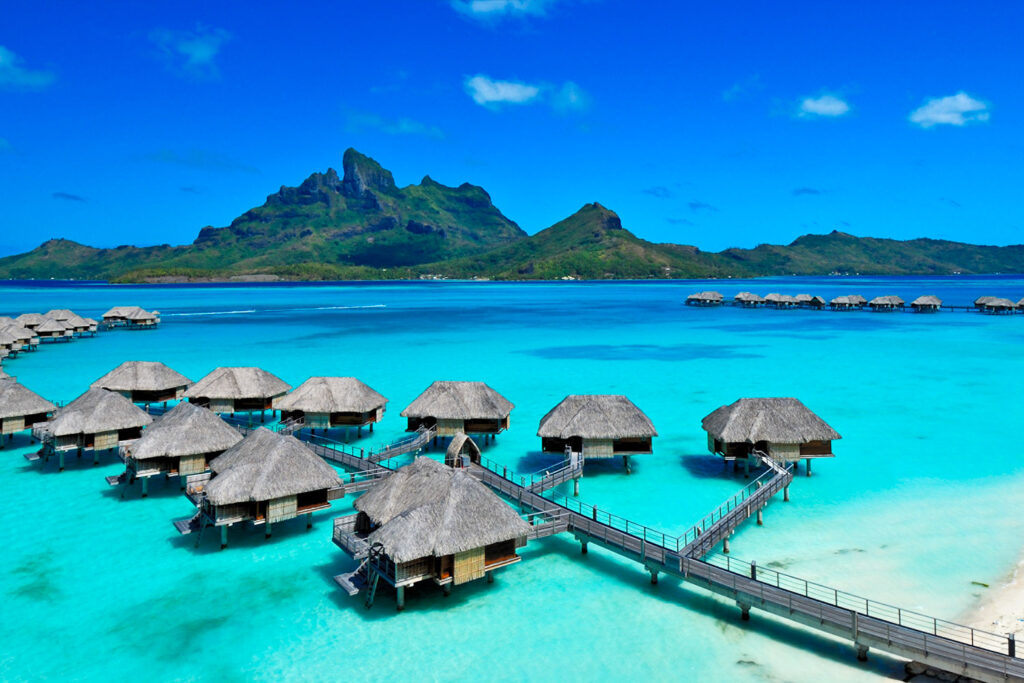 The South Pacific's most famous island deserves a spot on our list. With a flight from Papeete, Bora Bora is located northwest of Tahiti. It is a lovely haven that honeymooning couples and anyone seeking genuine happiness enjoy.
On Bora Bora, overwater bungalows are the most common kind of lodging, and there are a lot of resorts and hotels to select from.
Jet-skiing, shark and ray feeding, snorkeling, diving, and just lounging on the beach are some of the most enjoyable activities you can do when visiting Bora Bora.
2. Tahiti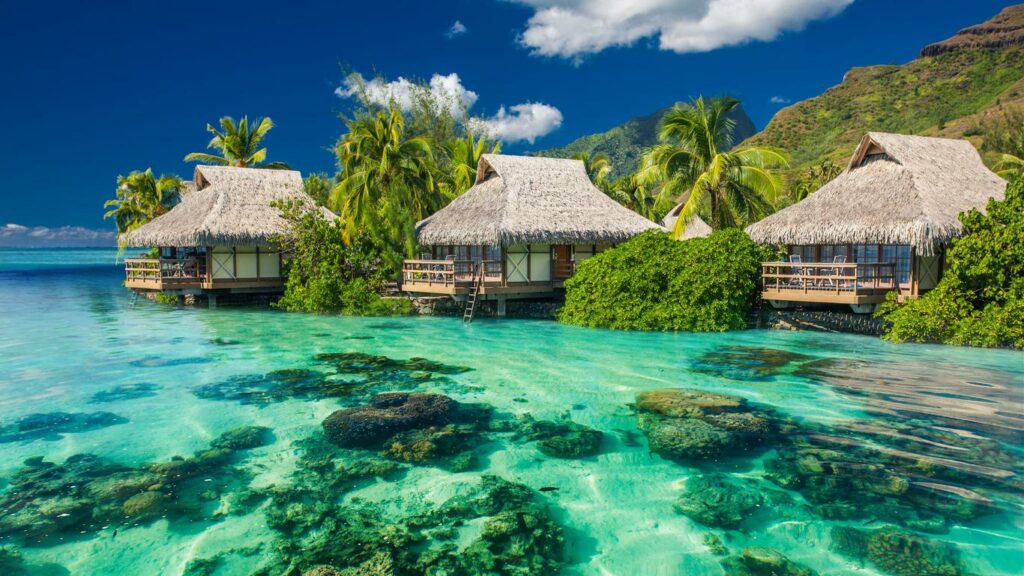 While couples fantasize about staying at the opulent resorts, surfers travel in droves to Tahiti every year for the incredible wave and weather conditions.
The community of Teahupoo is one of the premier spots for surfers to hang out, and it also hosts the Billabong Pro Surf Competition. May, June, July, and August are the greatest surfing months in this location.
With its gorgeous scenery, it is simple to understand why Tahiti is a hugely popular wedding and honeymoon destination.
You may take in the Tahitian arts, dances, and performances at the Heiva Festival if you schedule your trip around July.
3. Micronesia's Palau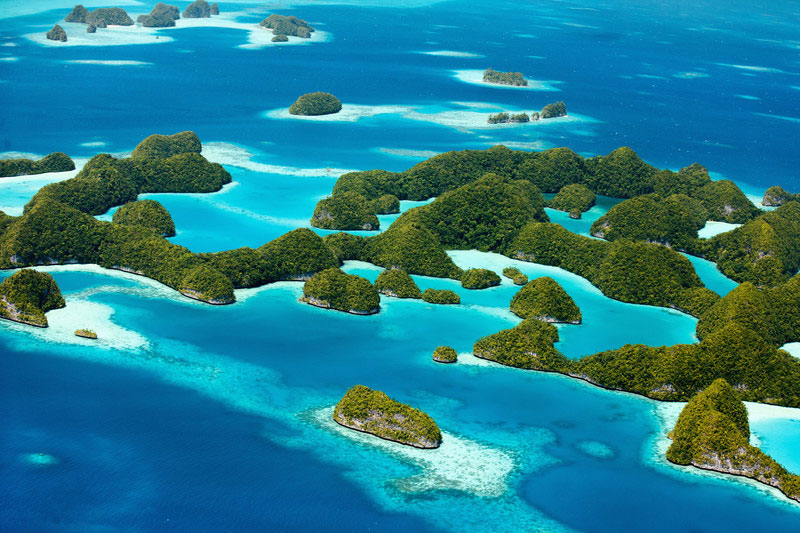 Palau, a little piece of land in the Pacific, is one of the most beautiful remote islands and is teeming with breathtaking natural beauty. It is an archipelago of forested, turquoise-colored islands made of volcanic and limestone that are covered in volcanoes.
The main draw of this location is diving, and its best sights include Blue Corner, the Badrulchau Stone Monoliths, the Ngardmau Waterfall, and Jellyfish Lake.
If you want to go scuba diving in the Pacific, Palau has some of the best shipwrecks and fascinating marine life. There are various museums worth seeing in Koror, the area's major town.
Additionally, there are remnants from World War II in the bush, and off-road driving is a well-liked pastime.
4. Lord Howe Island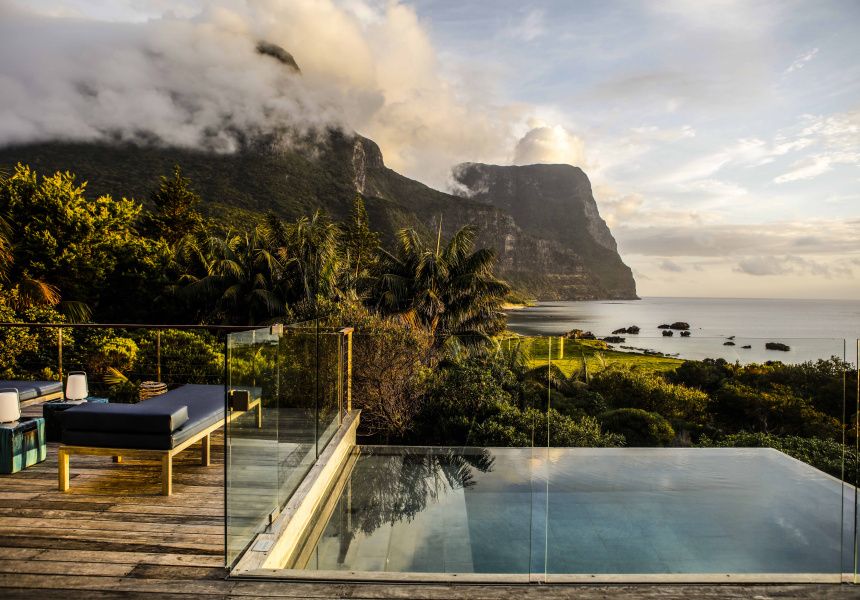 Lord Howe Island in the Tasman Sea is a quick vacation from Australia and has some of the nicest beaches in the world; it can be reached there in less than two hours by plane from Brisbane and Sydney.
It was added to the World Historic Register due to its uncommon plant and animal life, although it is still in immaculate form.
Eco-tourists seeking some of the best day hikes in the world while avoiding congested island locations will find this to be the perfect location.
Scuba diving, fishing, and snorkeling are all quite popular at this top bird-watching location. Accommodations for travelers here range widely and include lodges, apartments, retreats, and even treehouses.
5. The Cook Islands' Rarotonga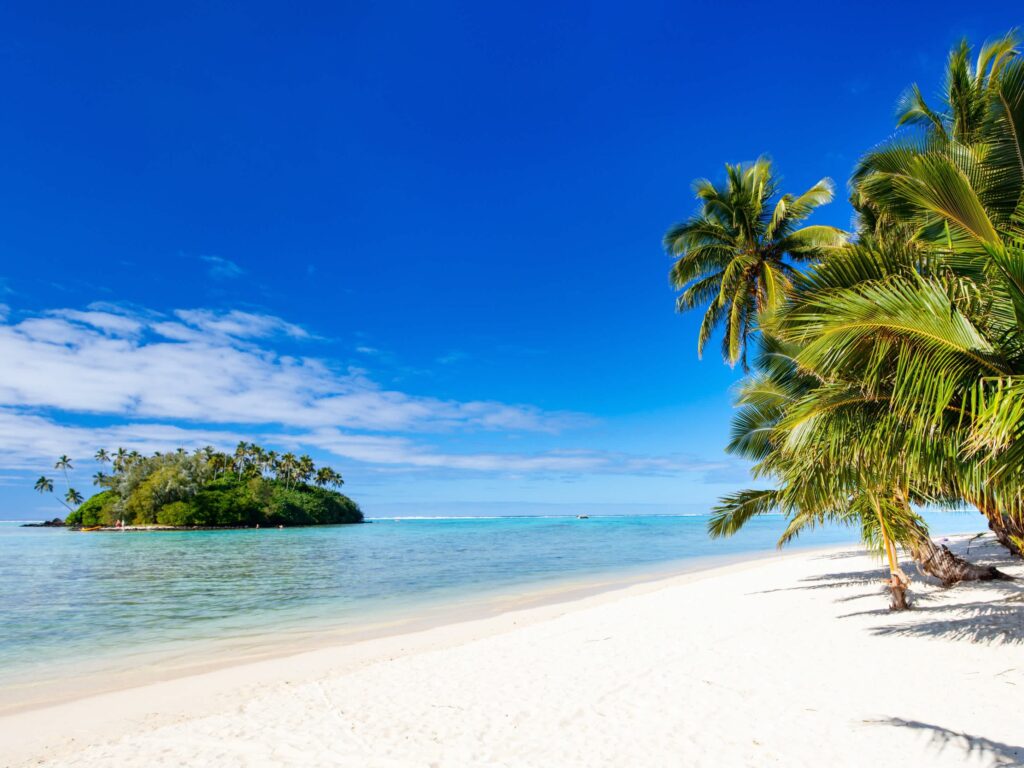 In comparison to Bora Bora, the Cook Islands provide an island experience that is a little less intense and pricey.
Even though these islands are becoming more well-known, particularly as a wedding location, they continue to provide unique travel experiences in a tranquil environment.
There is a relaxed atmosphere and wonderful weather all year long. The Cook Islands' capital, Rarotonga, is as tropical and lovely as a major city could possibly be.
Because the island is just around 20 miles around, it is the hub of tourist and convenient for getting your bearings.
6. Samoa's Savai'i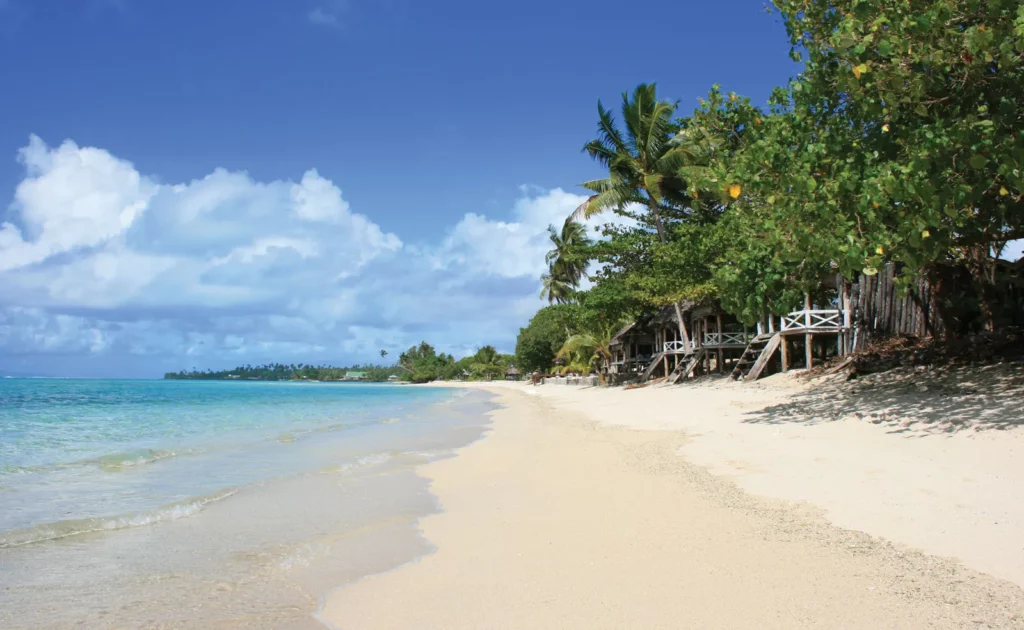 Samoa, which consists of ten islands, is situated midway between New Zealand and Hawaii. Due to the location of the airport and the capital, Upolu and Apia, the majority of visitors to Samoa start their journey there.
But go to Savai'i if you're searching for pristine beauty and pure tranquility. It has stunning beaches and volcanoes, and it is one of the biggest Polynesian islands.
Savai'i is made up of traditional villages, so you won't be distracted from your escape by big cities.
7. Fiji's Yasawa Islands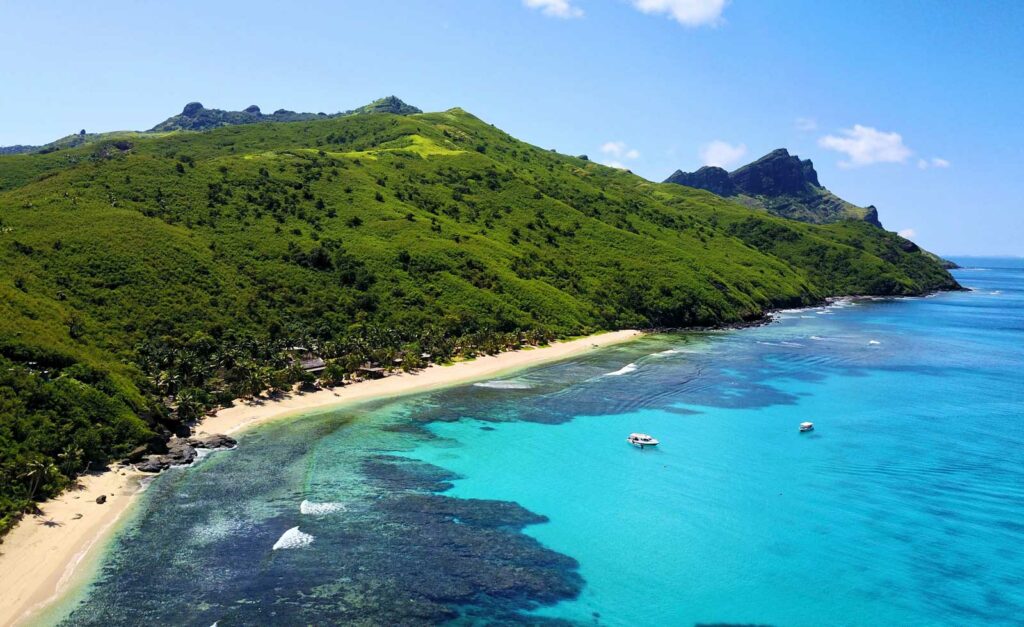 The Yasawa Islands are among the most picturesque islands, and Fiji frequently rates as the best place to travel in the South Pacific.
Along the coast of Viti Levu, the largest island in Fiji, these islands are connected by a lengthy chain.
These islands are primarily inhabited by inhabitants rather than visitors, so a trip there guarantees a low-key, local experience.
To visit these islands and the Mamanuca, some tourists choose for little cruise ships. Small-scale cruises with no more than 100 passengers are available from local operators.
8. Ouvea, New Caledonia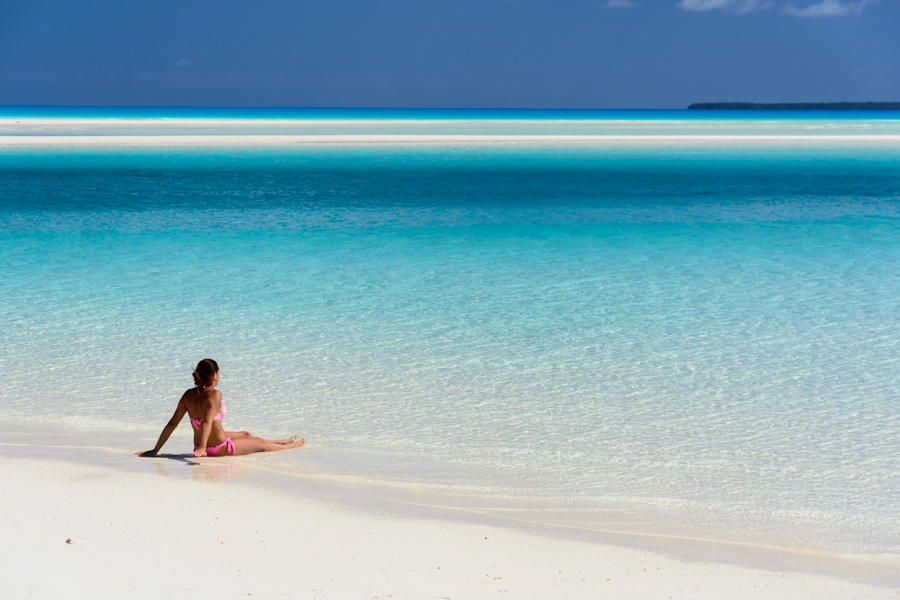 New Caledonia is known for its stunning beaches, and Ouvea is located along a magnificent stretch of coastline. With waterfalls, jungles, and mountain ranges, the region also includes other breathtaking scenery.
Renting a bike and riding through the picturesque bays is one of the greatest ways to see the island. Popular lodging options and reasonably priced are thatched huts along the beach.
The New Caledonia island group contains the second-biggest coral reef and the largest lagoon in the world. Most tourists start their trips at the Tontouta International Airport, which is located immediately north of Noumea.
9. Fiji's Laucala Island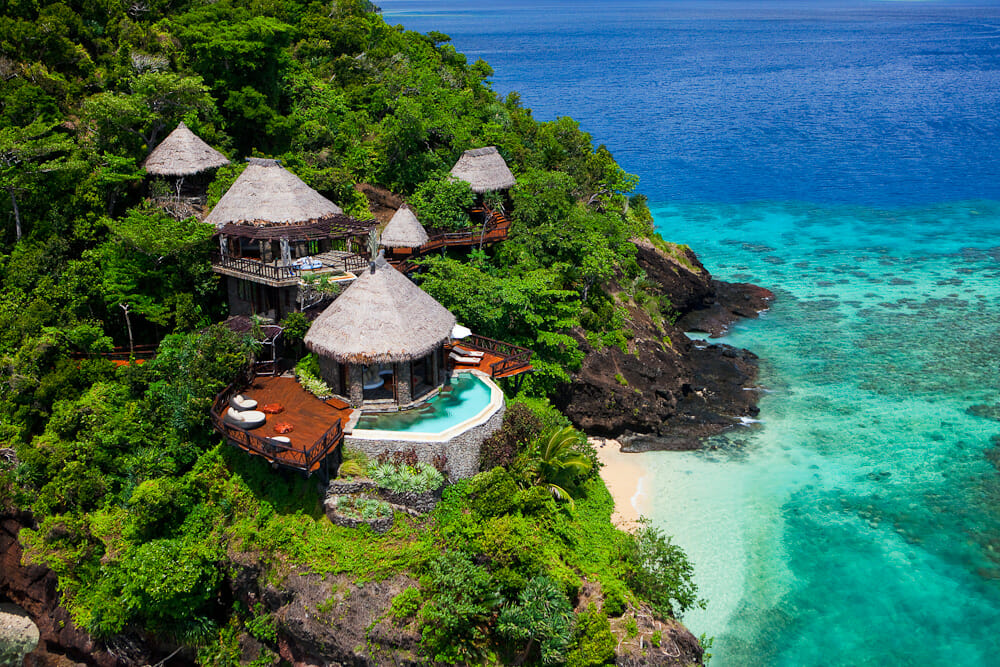 Laucala Island in Fiji is one of the greatest spots to book a trip if you're looking for a truly opulent island experience. The small (5 square miles) island of Laucala is located off the Taveuni coast.
There are upscale dining establishments and opulent homes where one might unwind after a long day. This is a terrific option if you want to go "all out" on your island holiday, including spa services, locally grown food, a golf course, and aquatic activities.
If you want to spend a lot of money, you can rent the entire island to yourself for roughly $490,000 USD.
10. Solomon Islands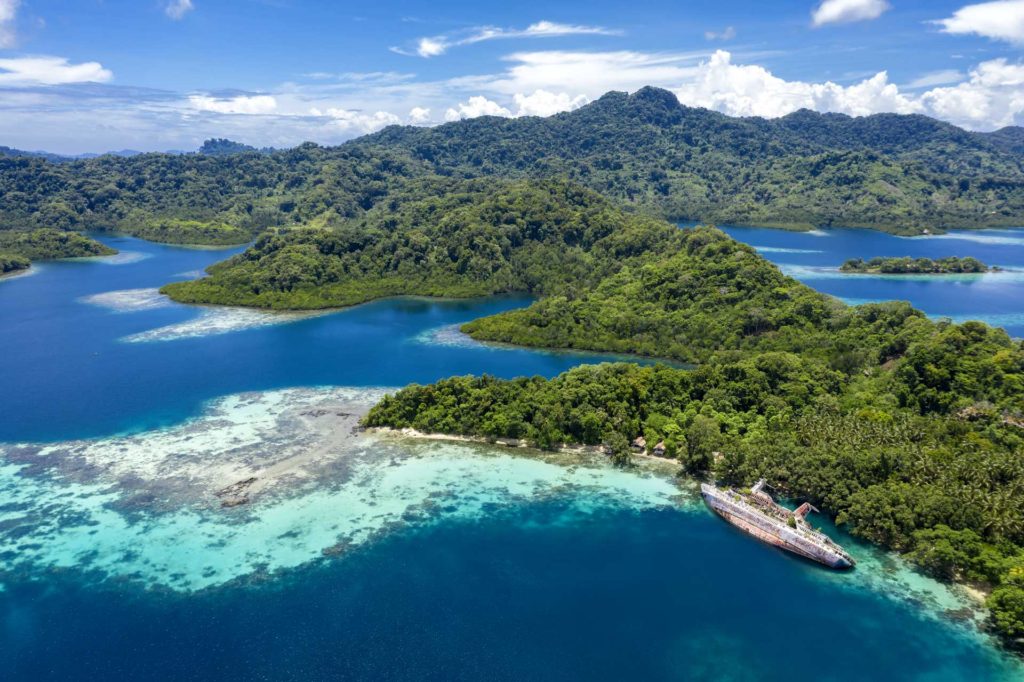 The Solomon Islands are a serene location to go today and are brimming with old Melanesian culture. These islands have, nevertheless, seen a rich history that includes cannibalism, enslavement, and even war.
Due to the fact that this was a battleground during World War II while Japan was occupying the area, it is also a fantastic destination for history buffs.
Today, the Solomon Islands are a fantastic location for snorkeling, canoeing down rivers, swimming with dolphins, and taking photos of the orchids in bloom.
11. Tonga's Vava'u Islands
Visit the Tonga Vava'u Islands instead if getting back to nature seems more tempting for your island experience. Because you may swim with humpback whales, this site is fantastic for anyone who appreciate animals and the natural world.
There are tour companies that take people out to observe the whales because these islands are a pit stop on the whales' annual migration route.
Booking a boat excursion will allow you to see these enormous animals' majestic majesty from a safe distance if being that near to them gives you the willies.
12. Vanuatu's Espiritu Santo
The incredible diving chances from these islands are a must-discuss topic while discussing the Pacific islands.
Around Vanuatu is one of the best locations for scuba diving in the Pacific, especially if you wish to see more than just fish underwater.
Espirito Santo is renowned for its amazing wreck diving, which is surrounded by mystery and history.
During their exploration of this area, divers have discovered entire ship compartments, kitchen tools, guns, and supplies for treating patients.
13. Papua New Guinea
A mountainous arc traverses the South Pacific, including Papua New Guinea. It is made up of approximately 600 islands, and hundreds of native languages are spoken there! 20 provinces and four regions are frequently used to categorize it.
Until recently, travel was largely forbidden and unheard of in this region, but lately interested explorers have been exploring there more than ever.
Bougainville is the largest island, and all the other islands provide a genuine experience with a variety of native fauna and an intriguing history.
Papua New Guinea is the ideal location for those who enjoy the outdoors and wildlife because it is home to flora and species that are unique to the planet.
14. Niue
A little independent country called Niue is located on a relatively remote island in the Pacific. The name of this island, which is in the center of Samoa, Tonga, and the Cook Islands, is "behold the coconut."
This is not a place to go if you want to travel in style; rather, go if you're brave enough to put on some hiking boots and go exploring!
To reach to the greatest caverns and snorkeling locations, you can also rent a car or motorcycle because the area is so picturesque. Even though it is far away, there are still hotels, inns, cottages, and eateries in this area.
14 Best Pacific Islands to Visit 2023 – Newshub360.net
Related Post

Credit: www.Newshub360.net