Best Series on Netflix South Africa 2023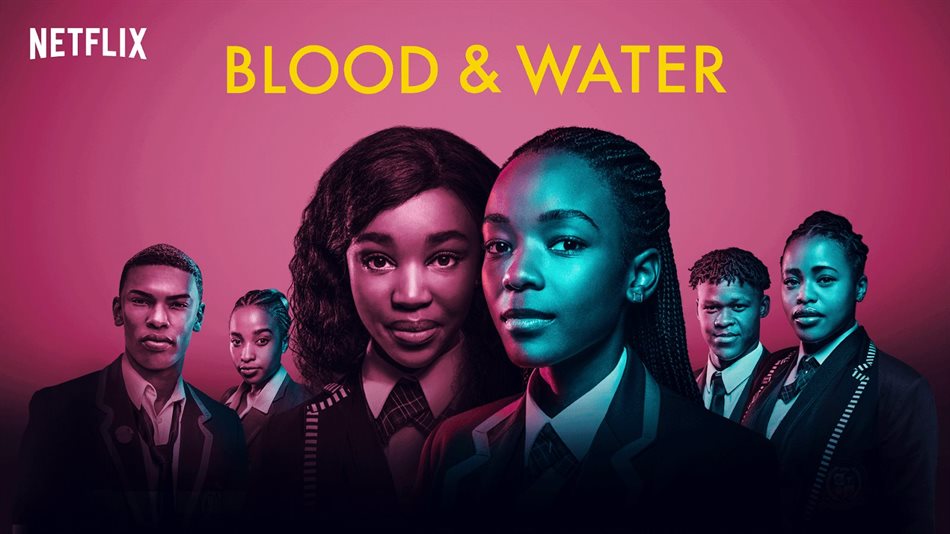 The Best Series on Netflix South Africa 2023: While the Netflix South African programs collection cannot be compared to that of countries such as the United States or the United Kingdom, it does feature a number of series of movies that are entertaining.
Netflix has made significant investments in the South African film industry, and it is clear that this is proving to be a win-win situation for all parties involved.
I've compiled a list of interesting Netflix series and shows for your viewing pleasure; this list includes not only the most popular shows and series, but also the best shows and series available on Netflix South Africa at the time of writing.
There are numerous series available on Netflix South Africa that you might become addicted to, but in this post, we will focus on just a few of the very best Series on Netflix South Africa 2023.
Best Series On Netflix South Africa
1. Sex Education
Netflix has made a concerted effort to promote diversity by presenting films that elicit a variety of different discussions from a variety of different views. And when the film Sex Education was out, a large number of individuals jumped on board out of sheer curiosity.
Many Netflix subscribers have found it to be a really addictive piece of art. The characters performed an excellent job of conveying the information that the series' producers had in mind when they created the series.
Of course, themes pertaining to sex and sexuality are quite delicate, and it is recommended that one approach such topics with tact and wisdom. The point is that, as a viewer, you may not agree with all of the sexual viewpoints expressed in the film, which is perfectly acceptable. You can learn what other people think about what you're holding onto by talking to them about it. You can learn about their point of view and broaden your perspective without having to compromise on what you believe to be true.
2. The Politician
The Politician, which comes from the Ryan Murphy stable, is yet another excellent film that can be recommended to viewers in South Africa who watch on Netflix. This film immerses you in the fast-paced world of politics and government.
Ryan's work is addictive, and he has put everything together in a creative manner. Before watching season 2, make sure to watch season 1 first, since having a working knowledge of the happenings will make it easier to follow along with the second (which is better than the first).
3. Blood and Water
Blood & Water was definitely a creatively put together film, and movie fans will enjoy the storyline and the creativity that went into making it. It's a South African drama with a mystery element to it, and some people will find it simple to relate to the storyline.
Despite the fact that some people believe it is a little overrated, the film is extremely addictive, and it has received positive reviews all over the world.
4. New Girl
It took 145 episodes to complete New Girl, and you will become addicted to the show before you have finished watching it. Each episode will leave you wanting to see the rest of the season, and based on the reviews, New Girl is one of the shows that should be included on a list like this.
New Girl is one of the best shows available on Netflix South Africa, and you should watch it if you appreciate watching something light and entertaining.
Best Series on Netflix South Africa 2023
5. Stateless
Although the movie only had six episodes, it is still one of the greatest you can watch on Netflix in South Africa, despite its short length.
The film Stateless is based on true events that occurred in the life of Cornelia Rau, and it will open your eyes to the realities of Australia's immigration policy. It is pretty entertaining, and you will be able to finish watching it in a short period of time.
6. Down to Earth with Zac Efron
If you're looking for something educational (particularly in regards to climate change and all of the current debate around it), you should check out this film.
It's a straightforward question. The guy is attempting to fulfill his or her responsibility in combating climate change. Moreover, he takes a Wellness Expert with him on his journey to explore how things can move smoothly in the implementation of his idea.
7. Pose
Pose is not only fun, but it may also be educational. You will get a glimpse of what life was like in the 1980s during the early years of the AIDS crisis, as well as some insight into the brutality of those years.
Pose was written with finesse, and the cast did an excellent job as well, making it a compelling viewing experience. There are many Netflix subscribers who have already watched this excellent piece of work.
Best Series on Netflix South Africa 2023
8. Locke and key
The film is an adaptation of the excellent work by Joe Hill and Gabriel Rodriguez. A lot of people were looking forward to the Netflix release, and it did so on an unexpected note.
If you've read the comic, consider following the story in animation form on your Netflix subscription. Locke and Key is a very captivating series that is still considered to be one of the greatest of recent years.
9. The Witcher
Here's a fantastic fantasy drama that you can also watch on Netflix if you so desire. As with other enjoyable fantasy dramas, it is also addicting, and you will find yourself eagerly anticipating the next episode after watching the previous one. And it continues on in this manner indefinitely.
The film is an adaptation of the novel by Andrzej Sapkowski. Prepare to be entertained by a war that has unexpected twists and turns. The first season consisted of eight episodes, which means you should be finished with it in a jiffy (while waiting for the arrival of the second season). The Witcher is an enjoyable film to see, and you should be grateful to the performers for putting together such a fascinating film.
10. Queen Sono
Queen Sono, a South African film that you should see on Netflix South Africa, is another excellent piece of work. If you're a fan of the espionage drama genre, you'll probably enjoy this because it has a unique twist, is fast-paced, and is full of surprises.
Following the release of the first season, a large number of people rapidly embraced the concept, and it was clear that they admired the ingenuity of the show's creators' work. It has been a huge success, and it even managed to stay at the top of the Netflix rankings when it initially premiered. Of course, it has a slew of positive reviews as well.
Is there a chance for a second season? There have been rumblings about something. But we'll have to wait and see. However, if you have not yet seen this work, you should look for it on Netflix and take pleasure in the story that has piqued the interest of many Netflix subscribers. Queen Sono is one of the most talented musicians working today.
Top 10 Best Series on Netflix South Africa 2023 – Newshub360.net
CHECK THIS OUT :
♦  University Rankings in South Africa 2023 [Univ of Cape Town is 2nd ]
♦  High Schools in Durban, 2023 [ Durban High School is 2nd ]
♦  Private Schools In Johannesburg [ St. Martin's is 3rd ]
♦  South African Universities With The Best Academic Performance
♦  Best High Schools in Johannesburg [ St John's College is 2nd ]
Credit : Newshub360.net