Top 10 Rarest American Girl Dolls Ever Made: These high-end toys, which were first introduced in 1986, come with intricate backstories, corresponding costumes and furniture, and the ability to attend a designated doll hospital at one of the many stores that sell them.
In addition, each doll is discontinued at some point so that newer versions can take their place; this means that each doll has the potential to become a valuable collector's item in the future.
At its core, American Girl upholds and broadens the meaning of the American identity by demonstrating to youngsters that the United States of America is comprised of a diverse group of individuals who each have their own hopes, traditions, and customs.
Discover some of the most collectible American Girl Dolls by reading the list that follows, and you might even pick up some interesting facts about the United States.
Top 10 Rarest American Girl Dolls Ever Made 2023
1. Girl of the Year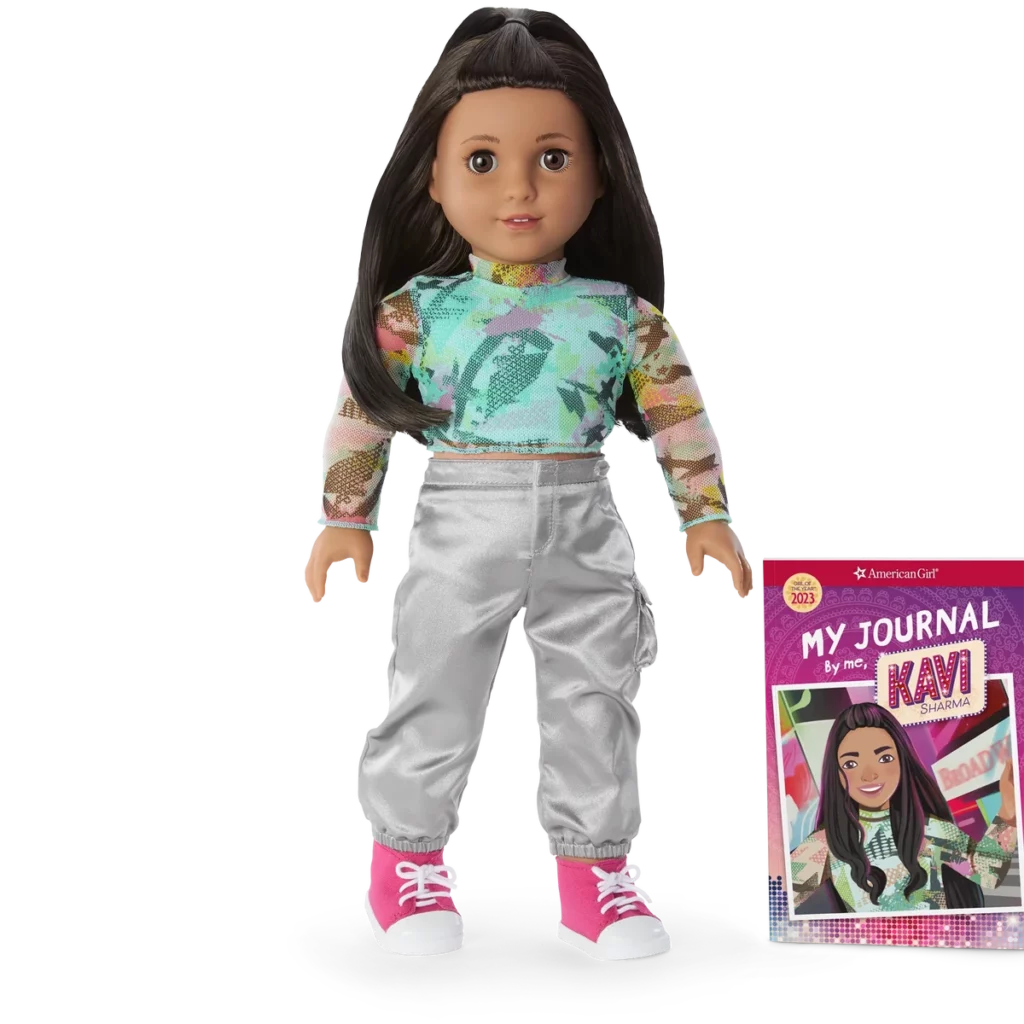 Year released: Each year since 2001
Year Retired: Each year since 2002
Cost Today: Varies
In contrast to the historical dolls that American Girl typically offers, the "Girl of the Year" doll is part of a limited edition collection and embodies the spirit of the present.
Dolls are typically retired at the end of each year and replaced with a new character; nevertheless, certain Girl of the Year dolls have continued to be marketed after their retirement date. The first one in this set is a character named Lindsey Bergman.
She is a bit of a mischief-maker, but she has a kind heart and she has always tried to make a positive impact on the lives of those around her. Kira Bailey, an advocate for animal rights and environmental protection, will be the 2021 American Girl Doll.
Did you know that in 1998, Mattel, the same company that owns Barbie, purchased American Girl?
2. Original Molly McIntire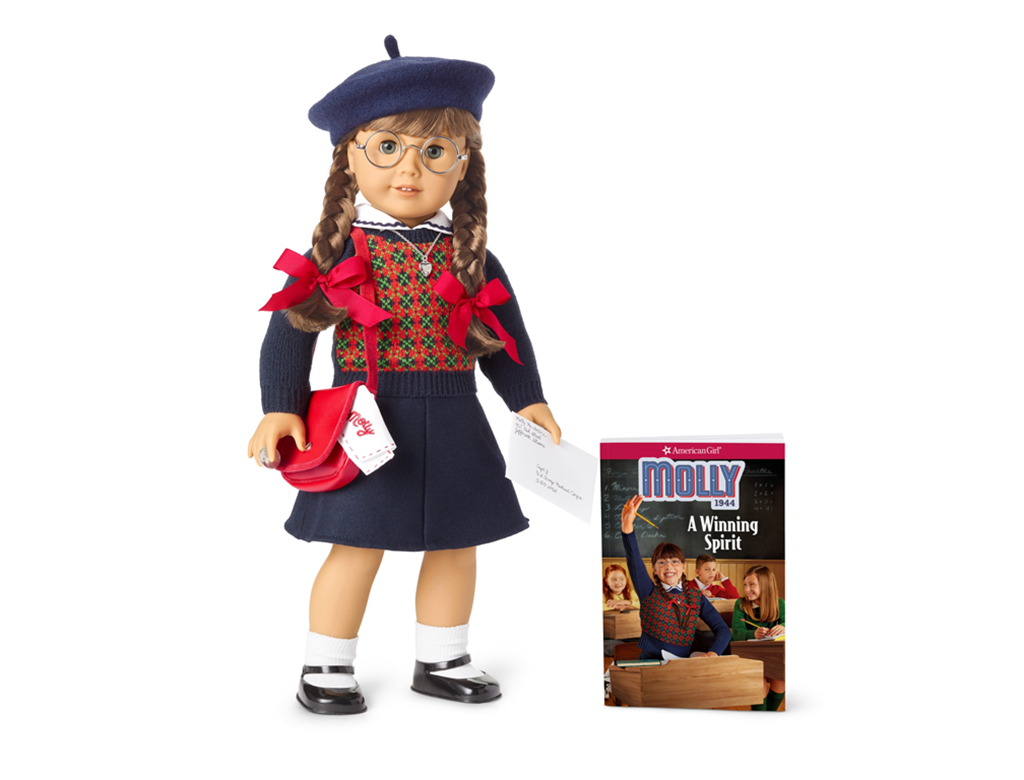 Year released: 1986
Year Retired: 2013
Cost Today:$3,350
Molly McIntire was one of the first three dolls ever marketed by American Girl, and she was one of the original three.
Due to the fact that she has been around for such a long time, she has been through several versions, which has resulted in the original editions being quite rare today.
Molly is a native of the United States during World War II and experiences both the societal and personal ramifications of the conflict.
A doll with the name Emily Bennett was released as a companion item in 2006. She was a young woman from the United Kingdom who took sanctuary with Molly's family during the war and eventually became her closest friend.
Have you any idea?
American Girl was established in 1986 by Pleasant Rowland, a former educator, and writer who later retired.
3. Original Kirsten Larson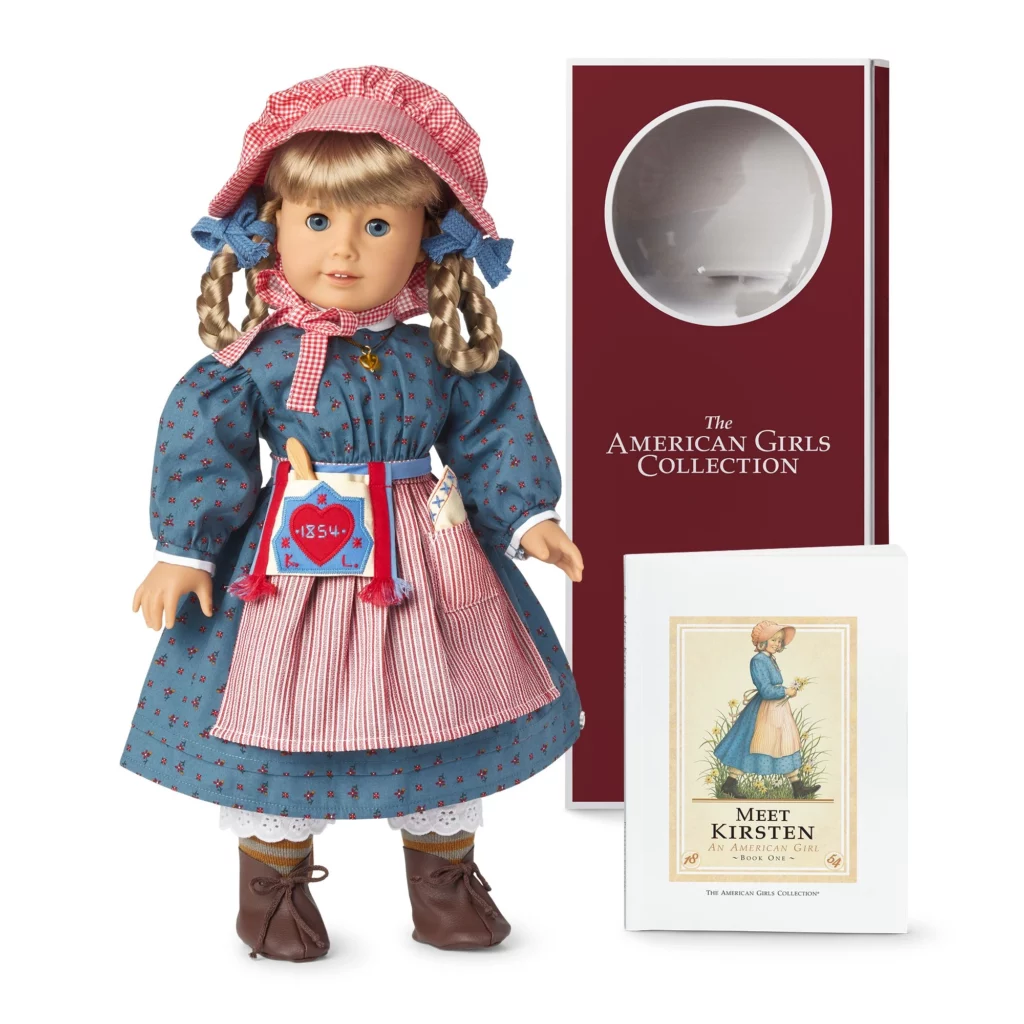 Year released: 1986
Year Retired: 2010
Cost Today: $1,800
One of the first dolls ever produced, Kirsten Larson debuted in 1986. She, too, spent some time on the market, but unlike her contemporaries, she went through several incarnations.
Even a secondhand original Kirsten can fetch a price tag of several thousand dollars because of how scarce they are. In the 1850s, Kirsten is a Swedish immigrant who made her home on a prairie in the United States.
She has a reputation for being fearless and diligent in her work. Her hair is braided in two blond plaits, and she is dressed in a blue frock with a red apron.
Did you know that Rebecca Rubin is the only character in the Historical Dolls series who is considered to be Jewish in the canon?
4. Original Samantha Parkington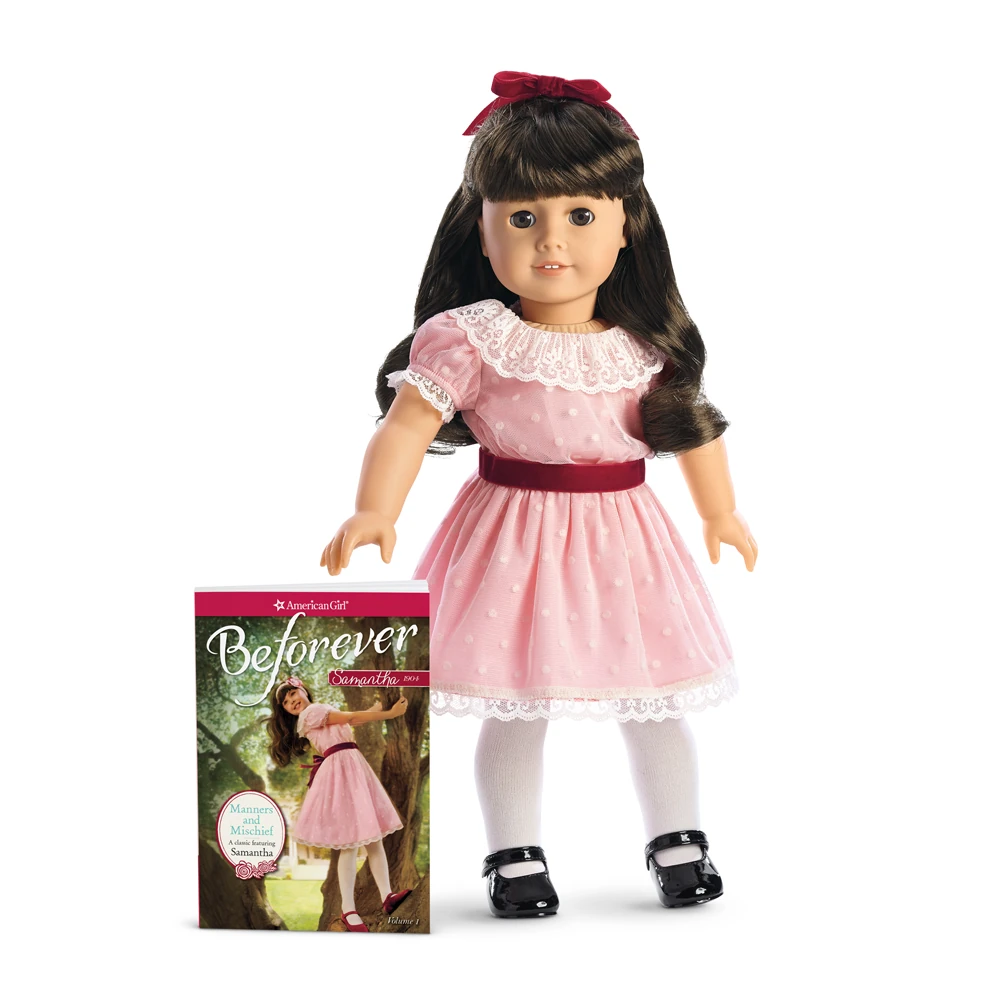 Year released: 1986
Year Retired: 2009
Cost Today: $2,460.97
One of the three first American Girl Dolls, Samantha Parkington was released in 1983. Despite the fact that she formally retired in 2009, she went through a few different variations as the firm modified the designs of their dolls.
One of the rarest and most costly American Girl dolls is the Samantha doll from 1986. She was released in 1986.
Her eyebrows are one of the key distinguishing features between the original doll and modern replicas of her.
The older models had eyebrows that were straight, but the more recent ones included a feathery style for the brows.
Samantha was born in the late 1800s and looks forward to the many advancements that will be made at the turn of the century.
Did you know that Samantha was brought back to life in 2014 wearing a pink dress rather than her signature checkered one?
5. Just Like You #36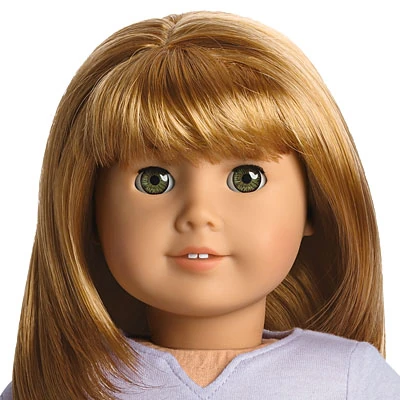 Year released: 2009
Year Retired: 2012
Cost Today: About $100
The "Just Like You" line was created so that children can choose a doll that most closely resembles them. In addition, American Girl sells costumes that are coordinated with the dolls so that children and their dolls can dress similarly.
Just Like You 36 was only available for purchase for a total of three years. She had fair skin, dark eyes, and shoulder-length auburn hair. Her hair was shoulder-length.
Did you know that there are 91 dolls that look just like you?
6. Cecile Rey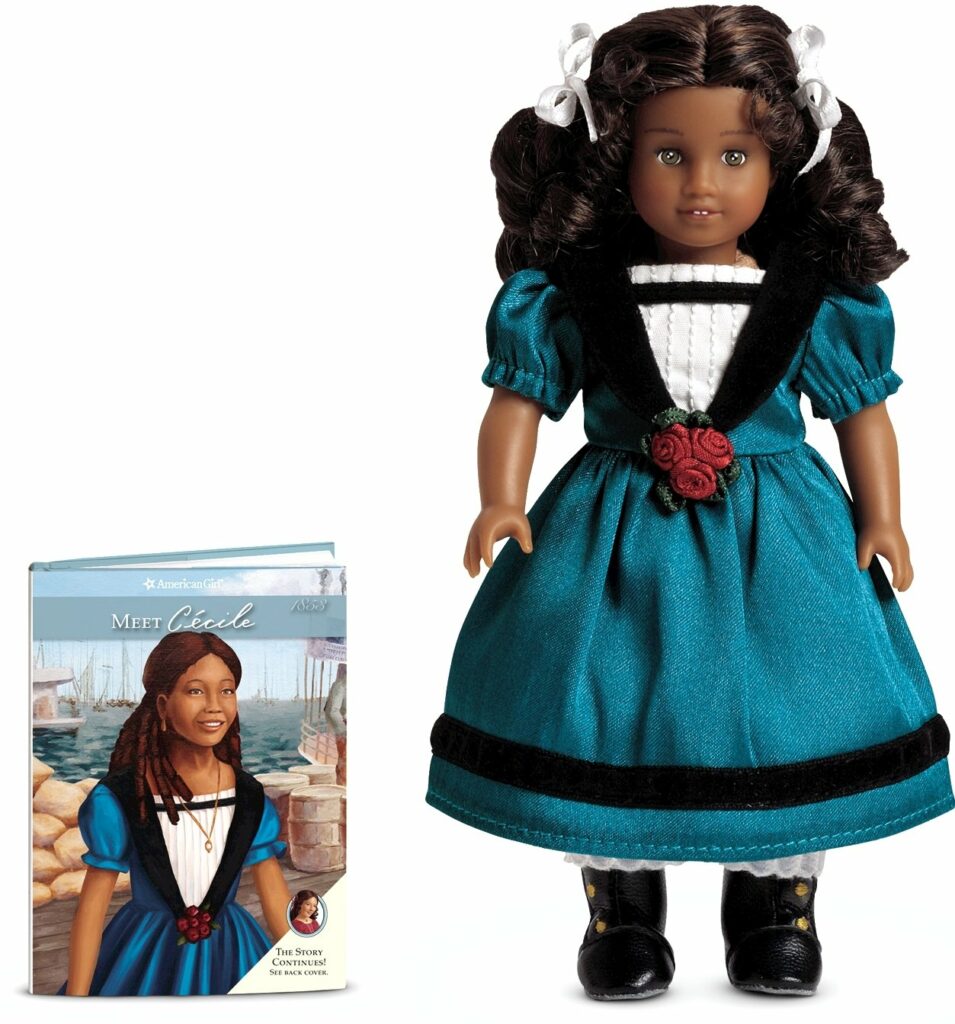 Year released: 2011
Year Retired: 2014
Cost Today: about $430
In 2011, as one half of a pair, Cecile Rey was presented to the public as a representation of New Orleans in the middle of the nineteenth century.
She is one of the few dolls of color to be a part of the historical line, which has previously produced Kaya, Addy, and Josefina, among other characters.
Cecile, who was dressed in an emerald green outfit with white bows in her hair, is distinguished by her passion for the theatre and the art of storytelling.
Did you know that Cecile Rey and her companion doll Marie-Grace, along with Caroline Abbott, have the smallest availability window of any official historical characters?
7. Marie-Grace Gardner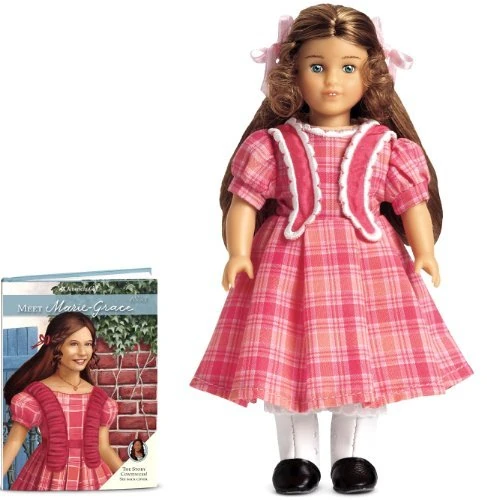 Year released: 2011
Year Retired: 2014
Cost Today: $500
Marie-Grace Gardner and Cecile Rey, in their role as best friends, were both given their freedom. The character of Marie-Grace is more reserved, although she takes pleasure in singing.
This is in contrast to her companion, who adores performing on stage. Cecile instilled self-assurance in Marie-Grace, which contributed greatly to the girls' overall success.
Marie-Grace sported a pink plaid outfit with either a bonnet or hair bows in the same pattern to complete her look.
Have you any idea?
Prior to her freedom, Marie-Grace was known by the alias Sarah, after the pen name of her author.
8. Caroline Abbott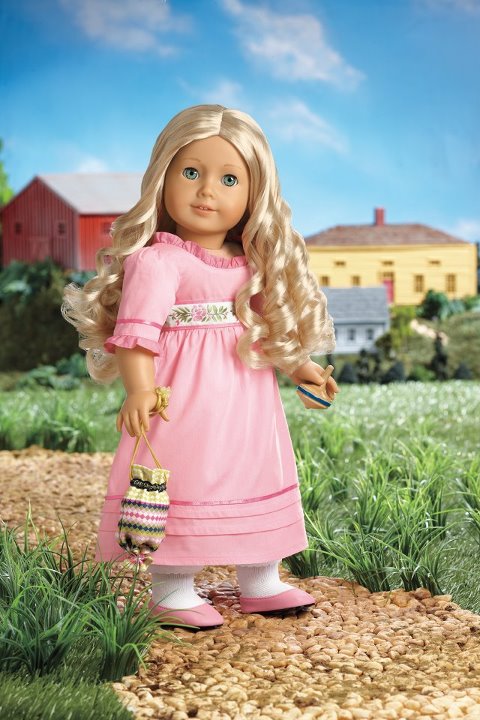 Year released: 2012
Year Retired: 2015
Cost Today: $150
Caroline Abbott was born in Sackets Harbour, New York, during the War of 1812, and she spent her childhood there. She adorned herself in a pink outfit and wore her hair in ringlets that were long and blonde.
Her freedom came at the same time as the commemoration of the war's bicentennial, but in comparison to the Revolutionary or Civil Wars, this period in American history is not as well known as other conflicts in the country's past. Because of this, Caroline didn't have a lot of friends.
Have you any idea?
One of the primary reasons that the War of 1812 broke out was because both the French and the British were trying to cut each other off from trade and supplies coming from the United States.
9. BeForever Felicity Merriman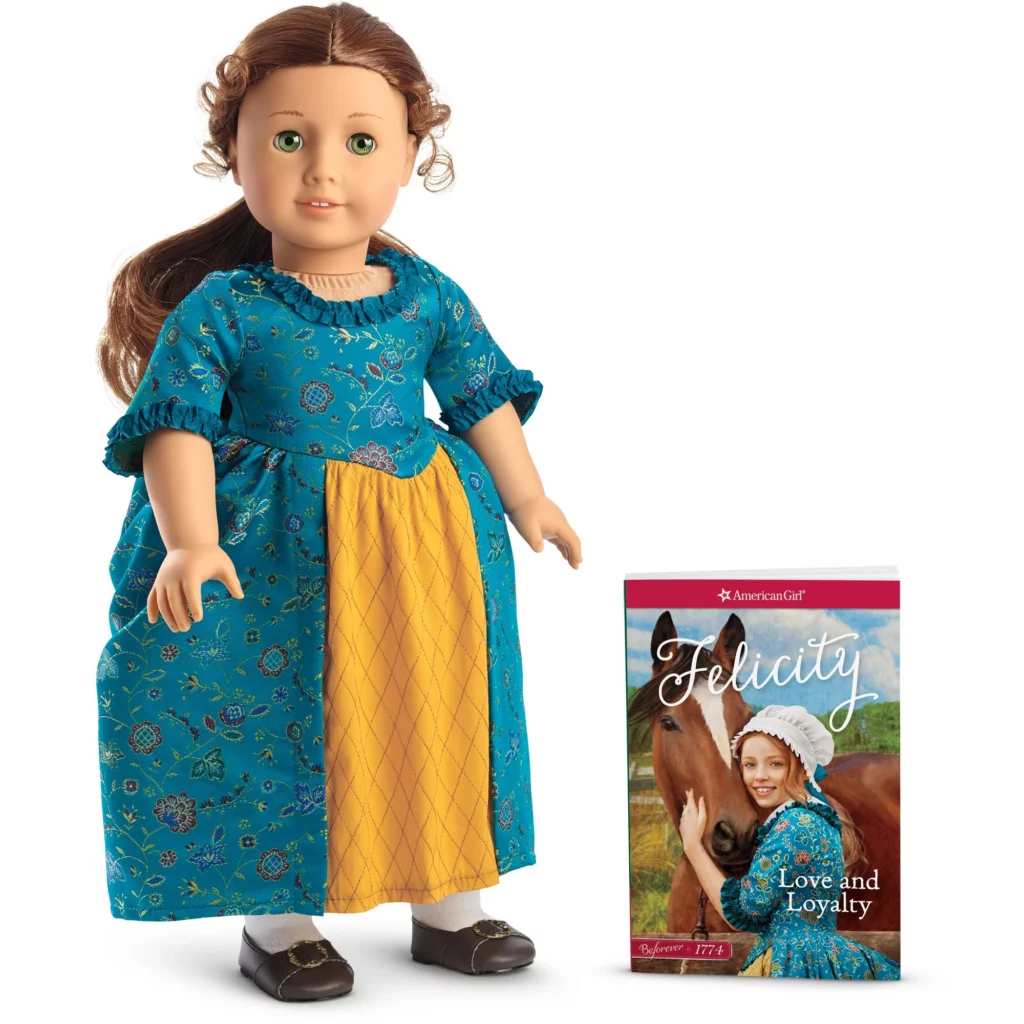 Year released: 2017
Year Retired: 2019
Cost Today: $100
After the first three dolls were introduced in 1986, Felicity was the first new doll to be introduced in 1991. She was born in colonial America just before the start of the Revolutionary War, and she has always been a tough and self-sufficient soul.
In 2002, American Girl removed her and all of the clothing and furniture that went along with her from shops and catalogs, and since then, she has only been available for purchase on their website. She was brought back with a different look, and she was not officially retired until 2011.
This was due to the opposition of a large number of collectors. She was brought back in 2017 as part of the BeForever collection in yet another style, which, unfortunately, is her rarest form as it was only offered for two years. She was given this look in the BeForever collection.
Did you know that Felicity has worn three different outfits over the years? From 1991 to 2005, she wore a rose-pink dress; from 2005 to 2011, she wore a purple dress; and from 2017 to 2019, she has worn a blue and yellow ensemble.
10. Girl of Today #6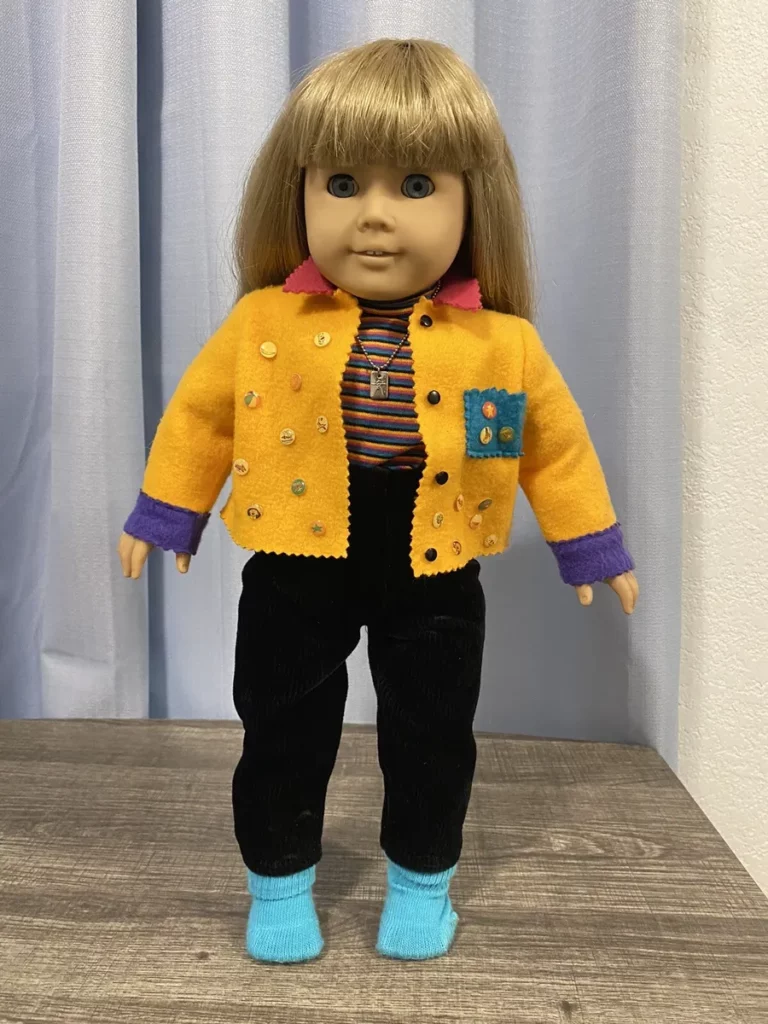 Year released: 1995
Year Retired: 1997
Cost Today: Inconclusive
The most difficult-to-find American Girl Doll is not one of the historical figures that have been discontinued, but rather an authentic Girl of Today or Truly Me doll.
When the collection was first introduced, it was known as the "Girl of Today" collection. Doll number 6 was one of the first dolls that was made available in this line.
She had fair skin, brown eyes, and long black hair that was cut into fringe. She was only available for purchase for a period of two years, which is longer than the lifespan of many other Girl of the Year dolls; yet, the fact that she is so hard to get is due to the fact that she was so unpopular.
Some collectors are under the impression that this was because the doll appeared far too similar to other dolls on the list. American Girl designed her with blonde hair and green eyes regardless of the reason why they did it.
Top 10 Rarest American Girl Dolls Ever Made 2023- Newshub360.net
Related Post

Credit: www.Newshub360.net