Does The iPhone 11 Have Wireless Charging?  Wireless charging is gradually becoming a major selling factor for many of the smartphones now on the market.
This is especially true because it may help decrease clutter and give you the freedom to pick up and set down your phone without being restricted by a cable.
Because of these seemingly insignificant but actually quite significant benefits, the first thing that people want to know about both new and old releases is whether or not the particular phone in question supports wireless charging.
This allows them to pair their phone with any one of the best wireless chargers that are currently on the market.
The majority of currently available smartphones include a wireless charging capability as a regular and expected feature.
However, does Apple's iPhone 11 support wireless charging? Although not everyone takes advantage of it, wireless charging is a feature that can be really helpful to have.
When you go home, place your phone on a charging stand or pad, and the battery will start to replenish itself almost immediately.
There is no need to fiddle with cables, worry about whether or not the charging port is plugged in correctly, or do anything else of the sort.
Does iPhone 11 Have Wireless Charging?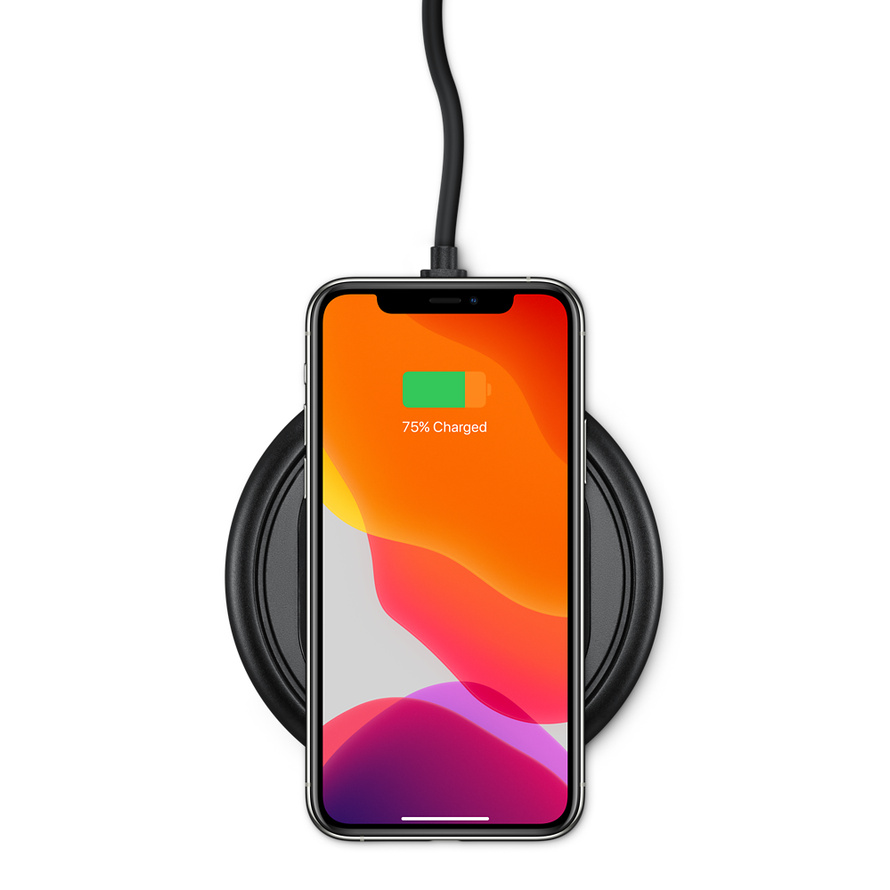 The iPhone 11 supports wireless charging and is also compatible with Qi standards. Therefore, the iPhone 11, iPhone 11 Pro, and iPhone 11 Pro Max may all be charged wirelessly with your existing charger without any problems.
How Wireless Charging On The iPhone 11 Works
The iPhone 11, much like every other current iPhone, is completely capable of charging itself wirelessly.
When you place the iPhone 11 on any item that supports Qi charging, it will begin charging without any problems whatsoever.
Even though the wireless charging speed is relatively sluggish (7.5W), support is still present for it. Is it the best way to charge the iPhone 11's battery in the quickest amount of time feasible if you need to?
No. On the other hand, the iPhone 11 has you covered if you want to charge your phone wirelessly and value the ease it provides.
The one and only catch is that the iPhone 11 does not enable wireless charging with a MagSafe adapter, so keep that in mind.
Apple began including its MagSafe technology with the iPhone 12, which combines wireless charging with powerful magnets.
This ensures that users may take use of the convenience of wireless charging while also receiving placement assurance when the magnets are aligned. This additional functionality is not available on the iPhone 11.
Despite the fact that the iPhone 11 does not enable MagSafe charging, the fact that it is compatible with ordinary Qi wireless charging is a very positive development.
If you have an iPhone 11 and a wireless charging attachment that is the standard type, then the two will function together without any problems at all.
The capability for wireless charging that is included on the Apple iPhone 11 is not very spectacular or exciting, but it does operate just as anticipated.
Does iPhone 11 Support Mag-Safe Charging?
After the launching of the iPhone 11, Mag-Safe chargers became available; the iPhone 12 series was introduced in October 2020.
Even though the iPhone 11 series did not initially support Mag-Safe charging, new cases for the iPhone 11 later began to appear on the market that did enable the charging method.
Because of this, it is now possible to utilize Mag-Safe chargers with an iPhone 11, owing to cases such as the one from Moment seen below.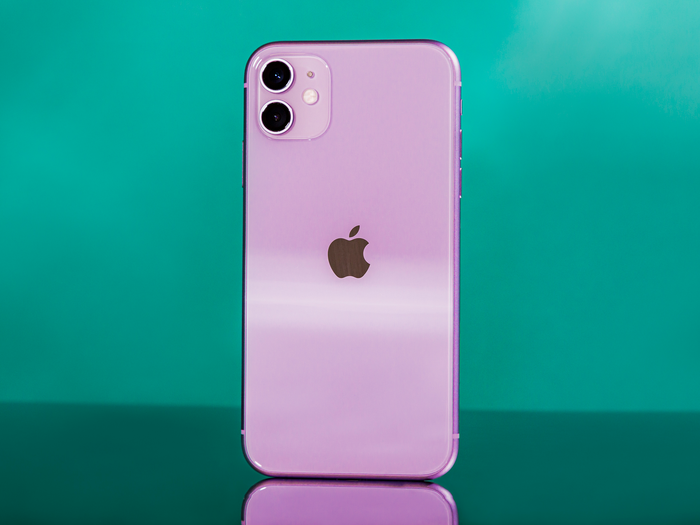 How Big Is The iPhone 11 Battery?
iPhone 11 – 3110 mAh
iPhone 11 Pro – 3046 mAh
iPhone 11 Pro Max – 3969 mAh
Because the batteries aren't as large as those found in some of the most recent incarnations of the iPhone or as those found in some of the top phones in the mid-range price bracket, wireless charging is unquestionably an advantage here.
And in the event that you did find yourself in need of a speedy charge, the iPhone 11 enables fast charging, which, when used in conjunction with the appropriate 18W charger, can get your phone up to 50% charged in only thirty minutes.
iPhone 11 Best Features
If you want a luxury gadget for less money, the iPhone 11 is still one of the greatest phones that have been released in recent memory.
It also comes with a few features that stand out from the crowd, which makes it a worthy option.
It has a wide angle lens with 12 megapixels, an ultrawide angle lens with 12 megapixels, and a front-facing camera with 12 megapixels. Additionally, it can record video in 4K at up to 60 frames per second.
The processor itself, the Apple A13 Bionic, still packs a punch and should make short work of the majority of day-to-day chores, in addition to a select applications that require more heavy-duty processing.
If you add all of this to a solid liquid retina IPS display that has more than 600 nits of brightness, then you still have something of a winner in terms of price.
Does The iPhone 11 Have Wireless Charging 2023:Newshub360.net
Related Post
Credit :www.Newshub360.net