How to Retrieve Deleted Text Messages on an iPhone : The vast majority of us already have a multitude of text messages stored on our iPhones from only the previous year.
There is not always a purpose to preserve them, and often we just don't remember to remove them (unless they are spam texts, which normally get deleted right away). In certain cases, there is no reason to keep them at all.
It is natural to want to save a few text exchanges, such as those between loved ones that make us smile, images sent from friends and family, and even critical instructions and passwords contained in work-related texts.
If those were to be removed, there is little doubt that we would experience a state of panic. Text messages can be easily recovered from an iPhone even after they have been erased by accident. This is one of the many reasons why it is essential to be familiar with the process.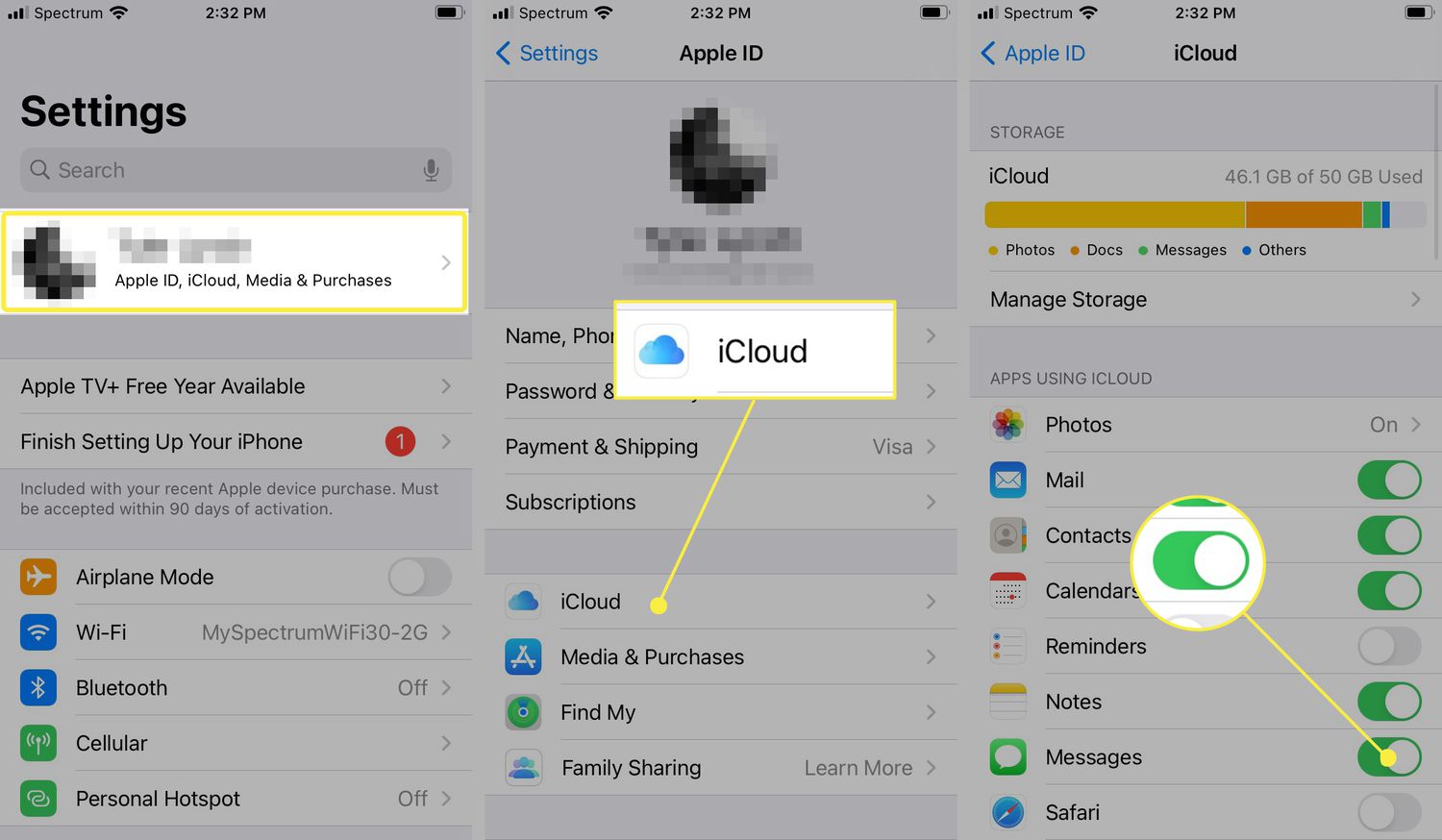 How to Retrieve Deleted Text Messages on an iPhone 2023
With iOS 16, it is possible to recover any and all text messages that have been deleted within the previous month.
You can accomplish this by going to Messages > Edit or Filters > Show Recently Deleted, whichever option you like.
You will then be presented with a list of any messages that have been deleted but can still be recovered from that location. You have the option of retrieving all of the messages or just the ones that you choose.
Use iCloud
You may be able to retrieve deleted text messages from your iPhone by utilizing a recent backup, provided that your iPhone is configured to back up to iCloud.
This will restore your iPhone to the state it was in when you last created a backup, which means that while it may be possible to retrieve the text message, you run the risk of losing any other data that was on your iPhone at the time.
To do this:
1. Open the Settings app and tap your name at the top.
2. Select iCloud, and make sure that Messages are turned on in the list of apps.
3. Tap iCloud Backup. Check that your iPhone has been backed up recently.
4. Go back to the main Settings app menu and select General, then scroll down and select either Reset or Transfer or Reset iPhone, depending on what iOS version you have.
5. Tap Erase All Content and Settings, then confirm that it's what you want to do. You'll likely have to provide your iCloud password to turn off Find My.
6. Your iPhone will take a few minutes to reset to factory conditions. After that, you'll be greeted with the iPhone's initial welcome screen. Go through the first few steps, and on the Apps & Data screen, choose Restore from iCloud Backup.
7. Sign into iCloud to access your backups, then choose the last backup before you deleted the text messages you want to recover.
If you backed up your iPhone onto a Mac or PC instead of iCloud, you can try restoring your iPhone with that backup instead. This means using iTunes if you have Windows, or Finder if you're on a Mac.
To retrieve deleted iPhone messages with iTunes or Finder:
1. Connect your iPhone to your computer and open iTunes or Finder, if they don't pop up automatically.
2. In iTunes, click on the phone icon at the top of the screen and choose Summary from the menu on the left. In Finder, click your phone's name under Locations.
3. Click Restore Backup and your old texts will hopefully reappear on your phone. If they don't, your backup didn't include these texts.
Go through iTunes to Retrieve Deleted texts
Not everyone backs up through the cloud as often as they should. If your last backup was six months ago, you won't be able to retrieve any recently lost text messages.
But if you've backed up your data to iTunes, you can recover it, according to Kenny Trinh, managing editor of NetBookNews. Here's what he says you need to do:
Connect your iPhone to your computer.
Run iTunes, and click the iPhone icon on the iTunes interface to access your iPhone management interface.
On your device's Summary page, choose Restore Backups.
Choose your iPhone backup by Data and Size, and click Restore.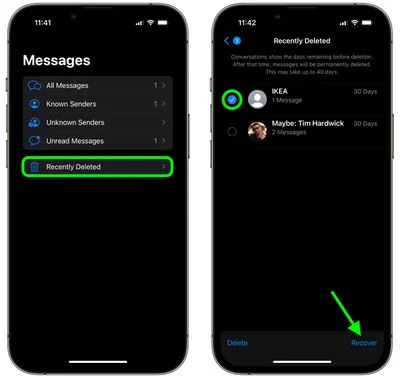 Try Data-recovery Software to get the Deleted Texts back
According to Brett Downes, creator of the link-building company HaroHelpers, the time has come to consider looking into third-party software tools when all other options have been exhausted.
"This may cost you quite a bit of money, so you need to assess how significant the lost messages are," he points out.
"You need to weigh how crucial the lost messages are." Additionally, there is no assurance that it will be successful. However, if you've exhausted all other options, this is the next and probably final opportunity."
Downes has utilized PhoneRescue by iMobie on a personal level and reports that many industry professionals also suggest Enigma Recovery.
Each of these gadgets comes with its own individual set of instructions as well as a price tag. So, how exactly do they function? Everything boils down to free list access.
According to Downes, "even deleted messages remain on your device until they are replaced," which means that you should be able to retrieve lost texts by utilizing this software. "[However], you should make sure that you utilize the software in the quickest manner possible.
The longer you wait, the greater the likelihood that you will have scribbled over the portion of memory that is pertinent to the situation.
Request Erased Messages from your Carrier
If nothing else works, you could try contacting the company that provides your mobile phone service.
There are certain service providers who log your text messages in addition to your phone conversations and maintain both sets of records.
A helpful hint: Your carrier will only preserve records of the text messages you send and receive on their platform, so you won't be able to retrieve any of your iMessages from them.
You will either need to call the customer support number for the service provider or log in to your account with the carrier.
In either case, it is a decent option for a last-ditch effort to retrieve that message from your iPhone after it has been deleted.
How to Retrieve Deleted Text Messages on an iPhone 2023:Newshub360.net
Related Post
Credit :www.Newshub360.net