30 Popular Puerto Rican Foods You Need To Try. Cocina criolla, as it is referred to by Puerto Ricans (who are called Boricuas), is a hybrid cuisine that is just as complicated as the history of the island.
It was first practiced by the Tanos, who were the original inhabitants of Puerto Rico who were known to cultivate the land and catch fish from the island's abundant shoreline (via Welcome to Puerto Rico).
Wheat, domesticated livestock, rice, and olive oil were some of the imported ingredients that the Spanish brought with them when they invaded the country.
The Spanish colonizers established expansive sugarcane plantations and relied on Africans held in slavery to tend the land and harvest the crop.
The cuisine of Puerto Rico became increasingly complex as a result of the contributions of African laborers, who brought new products and cooking skills with them. Because Puerto Rico has been a colony of the United States for the past century, many American culinary traditions have made their way into the island's cuisine.
The cuisine of Puerto Rico has been shaped by a wide range of distinct influences, which have combined to create a cuisine that is both fascinating and profoundly rooted.
The use of methods and knowledge from all over the world, along with a tropical climate that is ideal for the growth of a wide variety of ingredients, has resulted in the creation of a wide variety of delectable dishes that you should surely taste at some point.
This list includes some of the most well-known dishes from Puerto Rico, but there are so many more delicacies to sample there that you could live there for the rest of your life and never run out of options.
30 Popular Puerto Rican Foods You Need To Try 2023
1. Arroz con Gandules'
Many Puerto Ricans also add cooking ham to the rice for some protein and give it more flavor.
2. Mofongo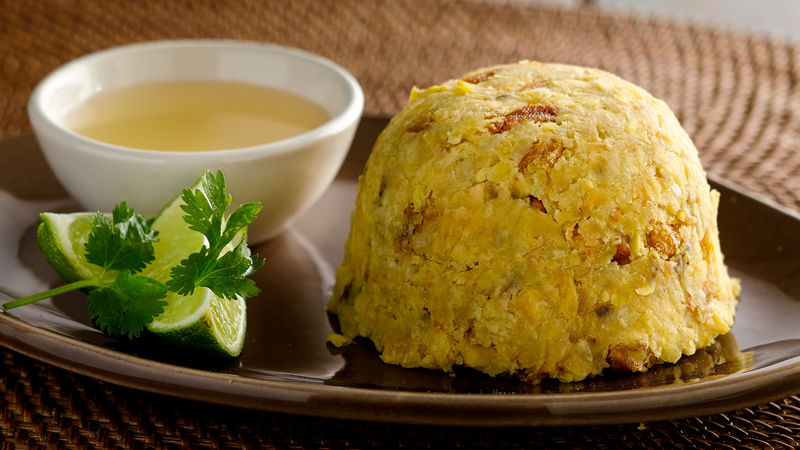 Mofongo is a mashed and fried plantain dish with garlic and salt usually served in the form of half a sphere. Sometimes it's stuffed with chicken, seafood, or any other type of meat. To make mofongo, Puerto Ricans use a pilón, a tool for cooking similar to a mortar and pestle.
3. Arroz con Pollo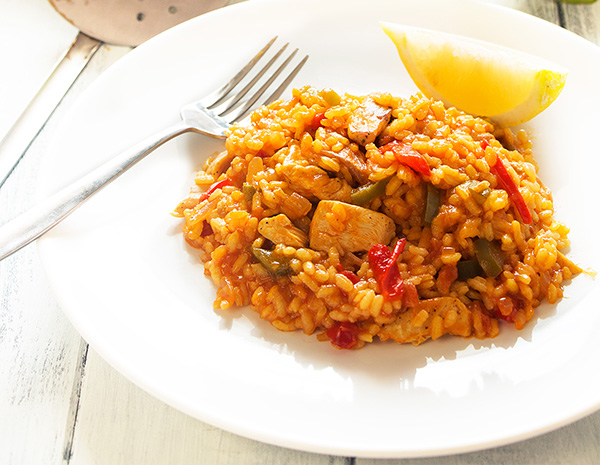 4. Pollo Guisado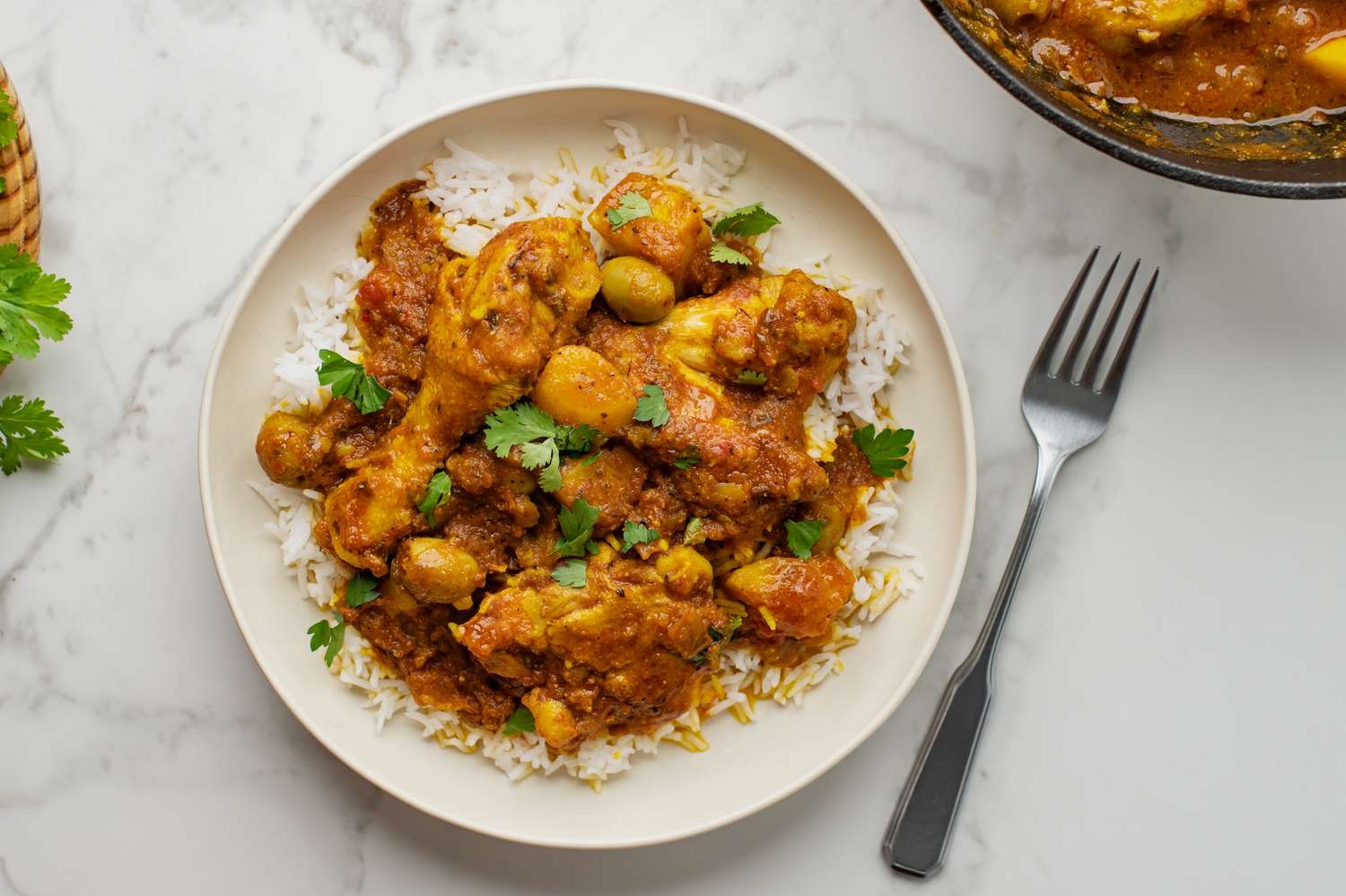 If you'd rather enjoy your chicken and rice separately, you can ask for Pollo Guisado, a chicken stew cooked with tomato sauce, potatoes, carrots, and sometimes pumpkin. Of course, the main flavor comes from the sofrito. The best way to enjoy pollo guisado is with a side of rice.
5. Amarillos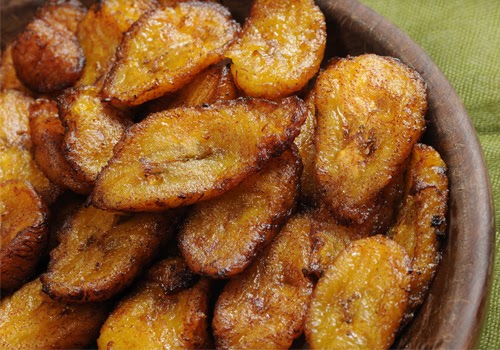 6. Pastelón
7. Bacalaitos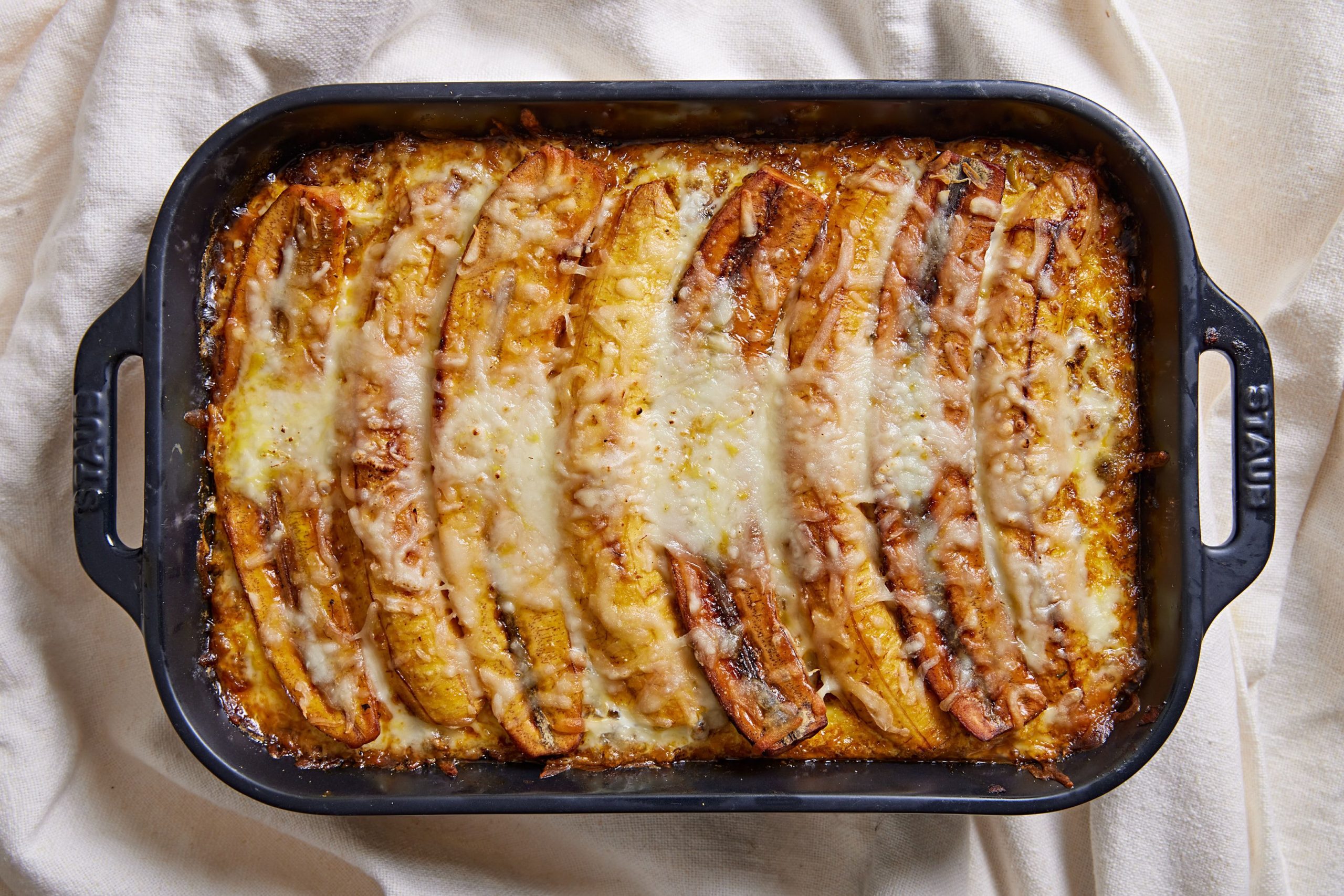 8. Carne Frita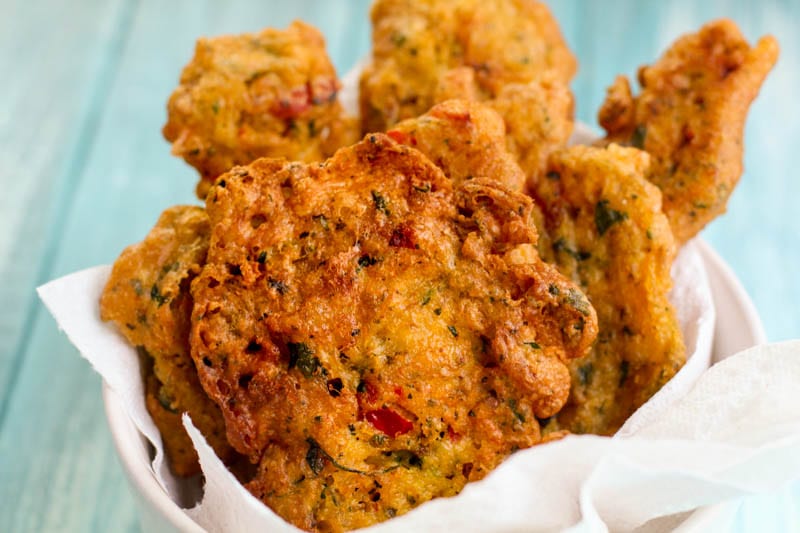 Besides fried plantains, Puerto Rican food also includes many pork-based dishes. After pernil, the most popular is Carne Frita, fried pork chops that usually accompany mofongo, tostones, or rice and beans.
9. Chicharron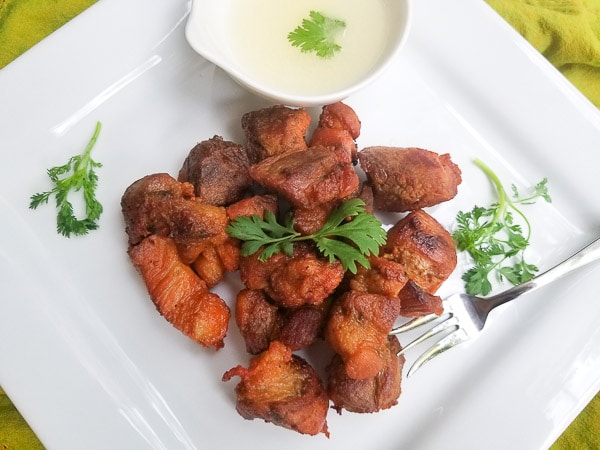 Chicharron is a salted pork skin that is usually a snack you take on the go. Bayamón is known as the city of chicharron and you can enjoy this local treat in a few spots. You can also find pre-packed Chicharron Pacheco in the supermarkets.
9. Mallorcas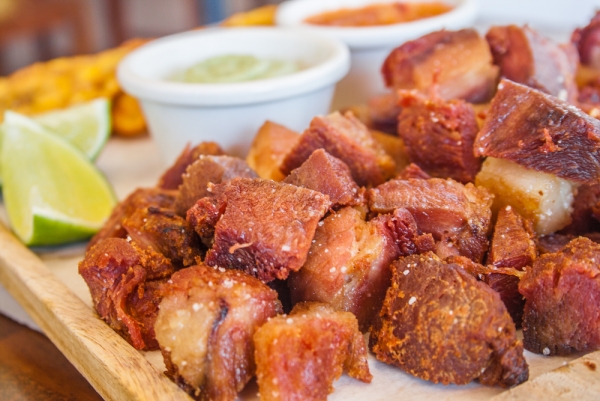 Mallorcas are one of the many types of bread Puerto Ricans regularly enjoy. Sometimes a dessert and sometimes a meal, this Puerto Rican sweet roll is usually powdered with sugar and eaten alone, but some people like to heat it or make it into a sandwich.
10. Alcapurrias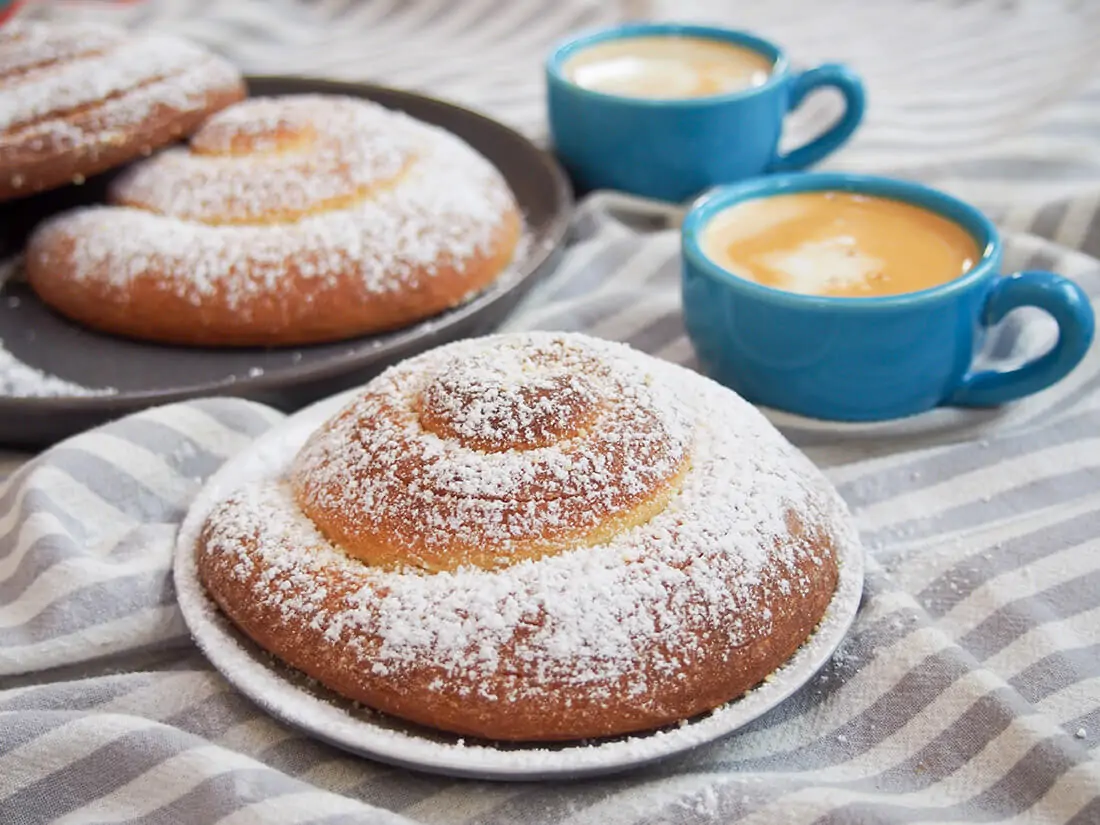 Alcapurrias are made with green bananas, yautía, green plantain, and potato, then filled with ground beef or stewed crab meat. Then, the cook serves the dough and ground beef in wax paper, shapes the alcapurria, and drops it in hot oil.
11. Coquito
Coquito is a traditional Puerto Rican drink you'll find during Christmas in Puerto Rico. This drink gets prepared with coconut milk, evaporated milk, coconut cream, sweetened condensed milk, vanilla, and cinnamon. More often than not, coquito will also have Puerto Rican rum included in its recipe.
12. Pionono
13. Guineitos en Escabeche
14. Arroz Mamposteao
Often you'll see Puerto Ricans eating white rice and beans separately, but arroz mamposteao combines both things in a single dish along with ham, sausage, tomato sauce, and sofrito.
15. Brazo Gitano
Brazo gitano is a dessert inherited from Europe and adapted to local Puerto Rican cuisine. Also known as swiss cake, Brazo Gitano is a roll cake filled with guava and powdered with sugar. Carrot flavor with cream filling is also a popular rendition
16. Morcilla
Morcilla is a common side dish to arroz con gandules during Christmas. This blood sausage that originated in Europe consists of a casing, usually the pork stomach sac or the larger intestines, stuffed with a mixture of cooked rice, pig blood, garlic, and other spices.
17. Quesitos
Puerto Rican food is full of sweets that originate from the legacy of Europeans, and Quesitos is one of them. This puff pastry is filled with cream cheese, topped with honey, and it's perfect for a coffee break.
18. Pastelillos de Guayaba
Known as guava turnovers, these small pastries are filled with guava jelly and powdered with sugar. They're a very typical snack at parties and get-togethers.
19. Empanadillas
Known in English as turnovers, empanadillas are fried pastries stuffed with ground beef, chicken, or seafood. Some locals also call them pastelillos.
20. Tres Leches
Another sponge cake popular in Latin America, Tres Leches is a sponge cake prepared with sweetened condensed milk, evaporated milk, common cow milk, and heavy cream. Often served as a dessert or coffee companion, the cake is first baked and then and then soaked in the tres leches mixture.
21. Arroz con Dulce
22. Flan
23. Arroz y Habichuelas
24. Limbers
You can find them in small markets or gas stations, but the best ones are homemade. If you stumble upon a house with a sign that reads limber, make sure to stop and buy one.
25. Tripleta
For those that enjoy sandwiches, Puerto Rican cuisine offers its own sandwich called Tripleta. The name of the sandwich comes from its three types of meat: grilled steak, roasted pork, and ham. The sandwich also comes with sides of fries, mayonnaise, ketchup, and vegetables.
26. Piña Colada
27. Asopao de Camarones
28. Sancocho
29. Tembleque
30. Café con Leche
Contrary to other countries in the world, if you ask for coffee in a bakery or restaurant in Puerto Rico, you'll get a coffee with milk. Puerto Rico's coffee is famous for its strong flavor and most Puerto Rican families start their morning with the warm beverage.
30 Popular Puerto Rican Foods You Need To Try 2023 :Newshub360.net
Related Post
Credit :www.Newshub360.net