Why Is There No Light Flashing On My AirPods 2023. There are a few potential causes for the AirPods not flashing their light.
If there is no indicator light flashing on your AirPods, you will need to remove them from your device and then reset them.
In the event that this does not solve the problem, you should try restarting your iPhone and removing your AirPods from all of your other electronic devices.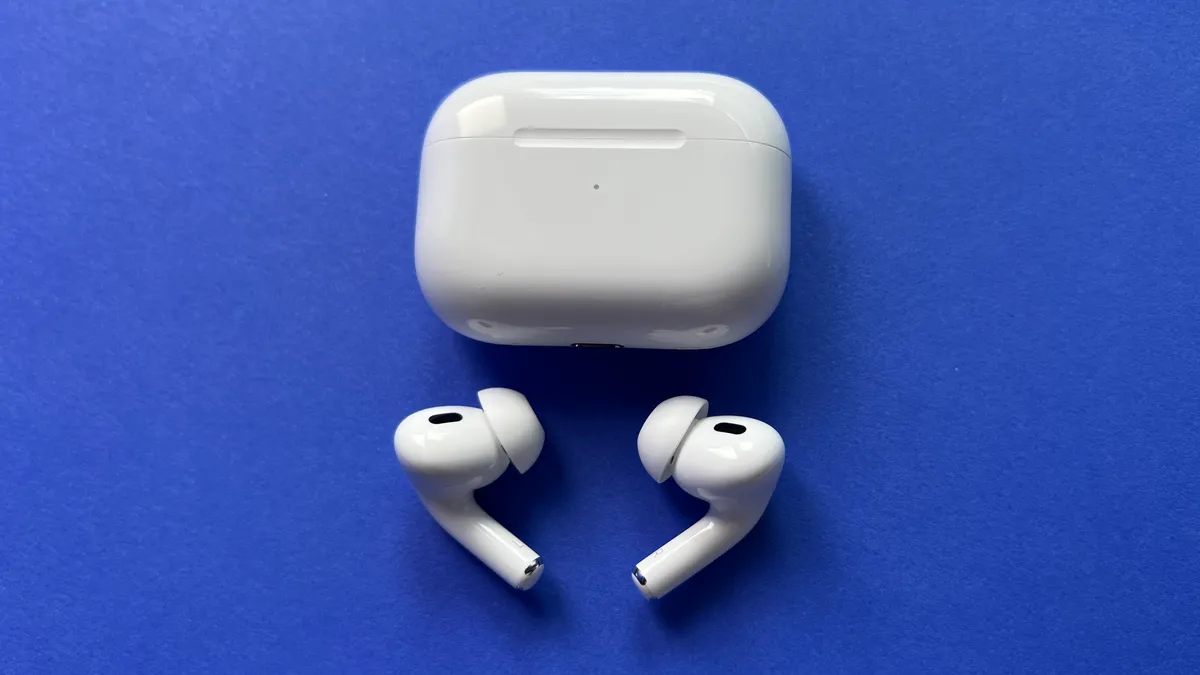 How to Fix AirPods That Don't Flash Any light
Recharging and factory resetting are the two solutions to the problem of an AirPods charging case that does not emit any light when charging.
The status light on your AirPods won't function properly if they need to be charged. You'll notice a flashing red light to let you know that your charging case's battery is close to run out, but once it reaches 0%, you won't see any light at all.
If you have a charging case, you could try connecting it to a power source to see if that fixes the issue. It's possible that restarting your AirPods will fix the issue if they are fully charged but still won't emit any light of any kind.
To perform a factory reset on your AirPods, press and hold the setup button located on the charging case for approximately ten to fifteen seconds, or until the status light begins to flash amber and then becomes white.
Your AirPods should be reset at this point, but in order to use them again, you will need to re-pair them with your iPhone in the following way:
Go to "Settings" and turn on Bluetooth
Open the lid and long-press the setup button
A prompt should appear on the screen; tap on "Pair"
Other Fixes
If you're unable to reset your AirPods, try these fixes:
Reset Your iPhone's Network Settings and Unpair AirPods
To reset network settings, do the following:
Open "Settings" and select "General"
Tap on "Reset" and choose "Network settings"
Under Bluetooth settings, click on the "i" icon next to your AirPods
Click on "Forget this device"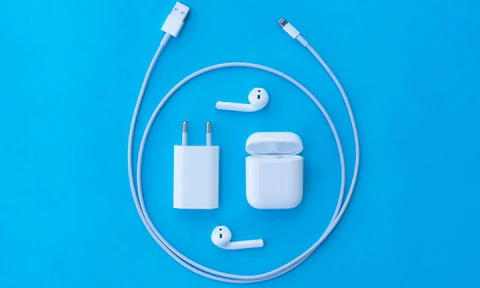 Clean the Charging Case
Sometimes, dirt and debris that has been trapped around the case contacts will prevent your AirPods from resetting properly or charging correctly.
A cotton swab can be utilized for the purpose of cleaning the interior of the charging case. You might also try spraying some alcohol that has been diluted with water onto the cotton swab.
To determine whether or not the cleaning procedure was successful, place the AirPods inside the case, wait a couple of minutes, and then try to reset the AirPods by holding down the pairing button for an extended period of time.
If the casing flashes amber, then white, everything is functioning properly.
If you're still having trouble resetting your AirPods, you can try placing each AirPod in its case one at a time.
What Different Lights on Your AirPods Mean
The AirPods charging case flashes different colors depending on its status. Green light means that the charging case is fully charged, while white light indicates that your AirPods are ready to pair.
Amber light implies that there's at least one full charge in your charging, but it may also mean that your AirPods are pairing with your device when you press the setup button.
If you see a red light, you need to charge your AirPods as soon as possible. However, seeing no light at all, in most cases, means that your AirPods charging case is dead and needs to be recharged.
All Three AirPods Models to Switch to USB-C
According to Bloomberg's Mark Gurman, Apple plans to switch all of its AirPods models, including the AirPods, AirPods Pro, and AirPods Max, to the USB-C port by the year 2024.
Recently, members of the European Parliament voted in favor of a significant new legislation that will require manufacturers to integrate USB-C as a standard charging connection across a wide variety of products sold in Europe by the year 2024.
Gurman stated in the most recent issue of his "Power On" newsletter that Apple has been planning to make modifications to its products in order to comply with these tough new legislative standards.
A USB Type-C port is required to be included on all newly manufactured mobile phones, tablets, digital cameras, headphones and headsets, handheld videogame consoles and portable speakers, e-readers, keyboards, mice, portable navigation systems, earbuds, and laptops.
These devices must be able to recharge using a wired cable and must have a power delivery of up to 100 Watts.
As a result, the new EU directive applies to all of the items that Apple sells under the AirPods and Beats brand names.
Gurman is confident that Apple will beat the date of application of the legislation in the latter part of 2024 with most of its goods.
According to him, Apple will release the iPhone 15 with a USB-C port in the fall of 2023, which will allow them to beat the EU's mandate by one year.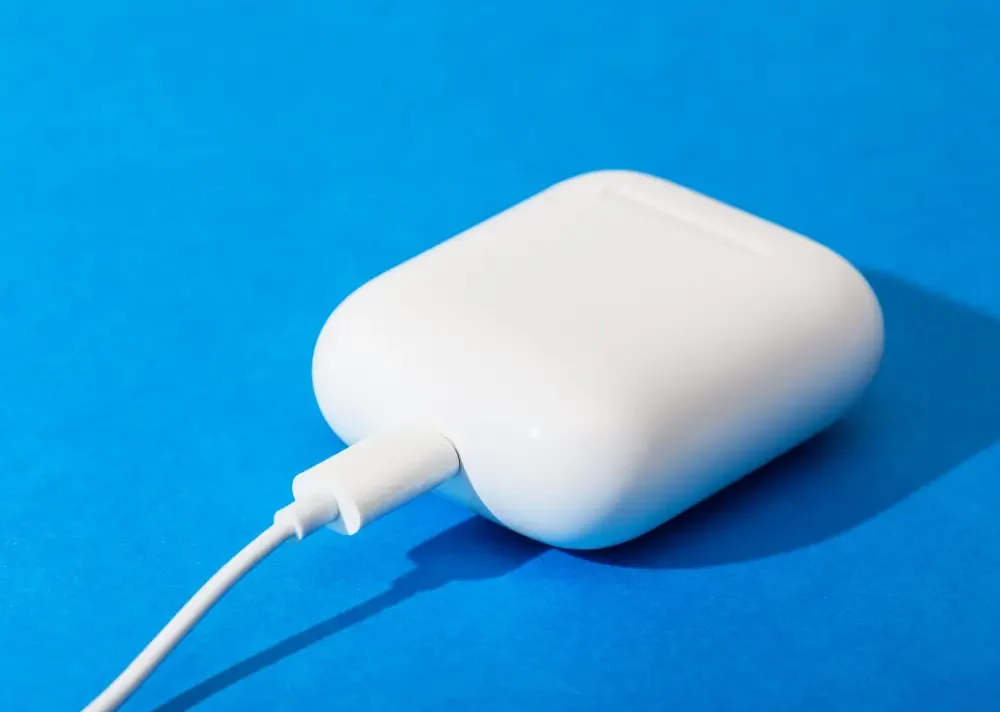 The only iPad model that still uses a Lightning connector should be updated to a USB-C port before the end of this year, and that model should be the entry-level iPad.
There has never been a model of Apple's AirPods with a USB-C port, but the company has added new ways to charge some of the gadgets over time, such as Qi wireless chargers, MagSafe, and the charger for the Apple Watch. All three of Apple's AirPods models come equipped with a Lightning connector.
Gurman anticipates that new versions of all three AirPods models will come equipped with the port in the relatively near future:
On the other hand, I don't think it will take Apple that long to incorporate USB-C into all of its products. I'd be willing to bet that the next versions of the ordinary AirPods, AirPods Pro, and AirPods Max will all move to USB-C, and the switch should be completed by 2024 at the latest.
In addition to this, he stated that "at some point in the next few years," Apple will probably begin transitioning entirely to inductive charging on the iPhone and the iPad.
This is a move that largely exempts the devices from EU law mandating the inclusion of a USB-C port. He added that this transition will likely take place "at some point in the next few years."
In a similar vein, the concept of completely portless AirPods appears to be feasible, especially taking into consideration that the gadget does not place a high importance on cable data transfer.
Apple analyst Ming-Chi Kuo anticipates that the transition to USB-C on AirPods will begin as soon as next year with a charging case for the second generation of AirPods Pro.
Why Is There No Light Flashing On My AirPods 2023:Newshub360.net
Related Post
Credit :www.Newshub360.net