Top 10 Highest Paid Footballer3s in the World 2023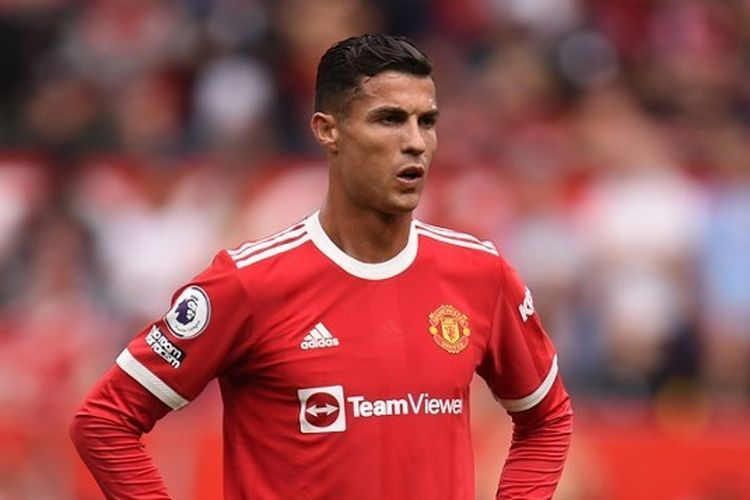 Top 10 Highest Paid Footballers in the World 2023: For the second year running, Forbes magazine has released their annual list of the most amusing figures in Association football (see below).
Forbes magazine has published their list of the top ten best paid players in the world in 2022. It should come as no surprise that the list includes the most well-known names not just in soccer but also in other sports.
Cristiano Ronaldo has surpassed Lionel Messi to become the highest-paid player in the world for the first time this year. This follows the completion of moves by both superstars within the same transfer window.
After three rather successful years in Serie A, Cristiano Ronaldo decided to leave Juventus. The Portuguese superstar has rejoined Manchester United in the Premier League, where he previously played.
Lionel Messi has left Barcelona after a remarkable 17 years of professional football with the Catalans, including 15 seasons in La Liga. He signed a free transfer agreement with French giants PSG.
Naturally, both athletes had their salaries reduced as a result of their advancing age. However, they have maintained their position as the highest-paid players in football for the past ten years or so, according to Forbes.
Kylian Mbappe and Neymar Jr. of Paris Saint-Germain are the next two players on the list. On FIFA 22, the attackers are likewise ranked as the second and third best players, respectively, after Messi and Ronaldo.
These are the Top 10 Highest Paid Footballers in the World 2022
10) Eden Hazard Salary per year – $29 Million
Salary – $26 Million
Endorsements – $3 Million
Real Madrid paid Chelsea $118 million in 2019 to sign Hazard to a five-year contract that puts him on line with Gareth Bale's $26 million yearly salary, putting him on pace with the Welshman. The Belgian international, on the other hand, has struggled, missing a total of 59 games in his first two seasons with the club.
Real Madrid boss Carlo Ancelotti has recently questioned his capacity to play in two consecutive games for the club. As speculation grows in the media, it is believed that the club is attempting to offload him as soon as January. On and off the field, Hazard is the face of McDonald's in his home country of Belgium, and he has endorsement deals with Nike and Nissan.
9) Gareth Bale Salary per year – $32 Million
Salary – $26 Million
Endorsements – $6 Million
In the aftermath of a disagreement with his Real Madrid manager Zinedine Zidane, Bale was moved on loan to Tottenham Hotspur for the season. The departure of Zinedine Zidane at the end of the 2020-21 season, following the club's failure to win a single title, opened the way for the 32-year-old to return to the Bernabeu for the last season of his current contract in the following season.
Ever since proudly flaunting a flag that read: "Wales, Golf, Madrid," Following his country's qualification for Euro 2020, Bale has been linked to a post-football career on the golf course. TaylorMade has been a sponsor of his since 2020, and he even participated in a full-day fitting with the golf-club manufacturer on YouTube.
8) Paul Pogba Salary per year – $34 Million
Salary – $27 Million
Endorsements – $7 Million
Ten months ago, Paul Pogba's future at Manchester United was in doubt. In recent weeks, rumours have suggested that he is leaning toward signing a contract extension, after the arrival of Cristiano Ronaldo and his French international colleague Raphael Varane.
The 28-year-old is now in the midst of a ten-year shoe contract with Adidas, which is believed to be worth $45 million in total.
7) Andres Iniesta Salary per year – $34 Million
Salary – $31 Million
Endorsements – $4 Million
After a 22-year career with Barcelona came to an end, Iniesta signed a two-year deal with Vissel Kobe in Japan in the summer of 2018.
Since then, the midfielder has contributed to the club's success, including winning the Emperor's Cup in 2019, qualifying for the AFC Champions League for the first time, and winning the Japanese Super Cup in February 2020. He signed a contract extension with the club this past April, on the occasion of his 37th birthday, which will keep him with the club until 2023.
READ: 10 Best Soccer Formations 2022 – A Complete Guide
6) Robert Lewandowski Salary per year – $35 Million
Salary – $27 Million
Endorsements – $8 Million
The 33-year-contract old's with the club expires in 2023, and his performances as back-to-back German player of the year have sparked speculation about potential bidders for him. It was only in February that he failed to find the net for Bayern; he is presently on a 19-game scoring streak and became the first player in Bundesliga history to score in 13 consecutive home matches earlier this month.
The finest player in the world is vying for his services not only on the field but also off the field. He has established his own clothing line, RL9, which will help him supplement the sponsorship money he receives from companies such as Nike, Huawei and Head & Shoulders, among others.
Highest Paid Footballers in the World 2022
5) Mohamed Salah Salary per year – $41 Million
Salary – $25 Million
Endorsements – $16 Million
There are two years left on Salah's current contract, and the player and the club are now in talks to retain the star striker at Anfield for another season. He's proved himself to be a legend both on and off the field. Since joining Liverpool from the Italian club Roma in 2017, he has been among the top goal scorers in both the Premier League and the Premier League. In October of last year, he scored his 100th goal for his club, becoming the club's all-time leading scorer in the process.
Over the same period of time, no other Premier League player has scored more goals. He has also emerged as the face of Muslim athletes in the sport, and a very significant one at that, in recent years. According to a recent academic research, once Salah joined Liverpool, hate crimes in the city decreased by 16 percent, and Liverpool supporters' rates of sending anti-Muslim tweets decreased by half when compared to fans of other top-flight clubs after Salah joined.
4) Kylian Mbappe Salary per year – $43 Million
Salary – $28 Million
Endorsements – $15 Million
He turned down a contract extension with Paris Saint-Germain that would have given him a raise to bring him on pace with Neymar's salary and would have kept him at the club until 2024 this past spring, citing financial concerns. The season 2021-22 will be the final season of his current deal. PSG believes that acquiring Messi would provide an incentive for the three-time Ligue 1 Golden Boot winner to negotiate a long-term contract with the club, but it may be time for him to move on and take the bright limelight that is rightly his to claim.
Mbappe has more career goals than either Cristiano Ronaldo or Lionel Messi had when they were his age. He is also earning more than they were when he was his age, in part due to the fact that commercial sponsors noticed his potential earlier in his career. FIFA 21 was released last year, and he was the only player to appear on the cover alone, making him one of the youngest people ever to do so. His re-signing as the face of FIFA 22 was revealed earlier this year, making him the first player since Cristiano Ronaldo to appear on back-to-back FIFA covers.
3) Neymar Jr Salary per year – $95 Million
Salary – $75 Million
Endorsements – $20 Million
Neymar left Barcelona, where he had been playing in Messi's shadow, for Paris Saint-Germain in 2017, for a then-world record transfer fee of $263 million. He has since helped the club reach its first Champions League final, which occurred last year. He extended his contract with the team by four years in May, ensuring that he would remain in Paris until 2025 and will continue to be one of the highest-paid players on the squad. He then assisted the club in courting Messi, which resulted in the two of them eventually reuniting.
Because of an alleged assault claim made against him by a Nike employee, Neymar was forced to terminate his contract with the sportswear company. He then negotiated a shoe deal with Puma, which has embraced his extravagant fashion sense. Earlier this month, he unveiled a "creativity collection," which included footwear and clothes in vibrant color palettes. After leaving TikTok in November, the social media phenomenon (he is the third-most famous athlete on Facebook, Instagram, and Twitter, with a combined total of 284 million followers) inked a deal with Triller to create video content solely as an ambassador for the company.
2) Lionel Messi Salary per year – $110 Million
Salary – $75 Million
Endorsements – $35 Million
When Barcelona declared that Messi would not be able to continue playing for the club due to financial difficulties in La Liga, it marked the end of an era for the club. As a member of the only team he'd ever known, Messi scored 672 goals and provided 268 assists on his route to 35 championships and 78 honors (including a record-tying six FIFA World Player of the Year awards) throughout his 21-year tenure with Barcelona.
In addition, he earned $875 million in pay and bonuses, as well as another $350 million through sponsorships, for a total of more than $1 billion in earnings over the course of his career. However, despite the fact that his new contract at PSG is lower than his previous one, it retains him as the highest-paid player on the field, alongside Neymar. The two were previously colleagues in the Catalan city from 2013 to 2017, and they will again be teammates in Paris.
1) Cristiano Ronaldo Salary per year – $125 Million
Salary – $70 Million
Endorsements – $55 Million
The announcement came after Ronaldo finished last season with Juventus as the top goal scorer in Series A and was named the best player in the European Championship. Ronaldo will return to Old Trafford, where he previously played from 2003 to 2009, scoring 118 goals in 292 games for the Red Devils during that time. A total of 32 major trophies have been won by him over the course of his 18-year career, including five UEFA Champions League titles, the UEFA European Championship for his native Portugal and seven Premier League titles in the UK, Spain and Italy, making him the first player ever to do so in all three countries.
In early September, the 36-year-old broke the record for the most goals scored in international soccer history when he found the back of the net for the 110th time in his country's World Cup qualifying victory over Ireland. Real Madrid star Cristiano Ronaldo has earned more over $1 billion in lifetime earnings before taxes, making him the first team-sport athlete in the world to reach that milestone.
Highest Paid Footballers in the World 2022- Newshub360.net
CHECK THIS OUT:
♦  Top 20 Highest Paid Footballers in South Africa 2023
♦  Top 20 Highest Paid Footballers at Mamelodi Sundowns 2023
♦  Top 20 Highest-Paid Footballers at Kaizer Chiefs [ Billiat is 2nd ]
♦   Top 20 Highest Paid Footballers at Orlando Pirates 2023
♦   Top 20 Highest Paid Footballers at Supersport United 2023
♦   Top 20 Highest Paid Footballers at Royal AM 2023
♦  Top 10 South African Footballers Who Went Broke After Retirement
♦  Top 10 Richest Football Club Owners in South Africa [ Motsepe is 2nd]
♦  Top 10 Most Expensive High Schools in South Africa 2023
♦  Top 10 Richest Football Clubs in South Africa
Credit : www.Newshub360.net