These are the Top 10 Spa Resorts in Pennsylvania 2023: You may discover enticing spa resorts all around Pennsylvania to meet your requirements, whether you are looking for a place to unwind and be pampered during your visit, or both.
There are quite a few five-star resorts in Pennsylvania, and the most of them are found in scenic, forested areas, such as the well-known Pocono Mountains.
On the other hand, some of the most interesting towns in the state are also home to such establishments.
On this list, you will definitely find whatever it is you're looking for in a relaxing getaway at a spa resort, no matter what it is.
Top 10 Spa Resorts in Pennsylvania 2023
1.Lodge at Woodloch, Hawley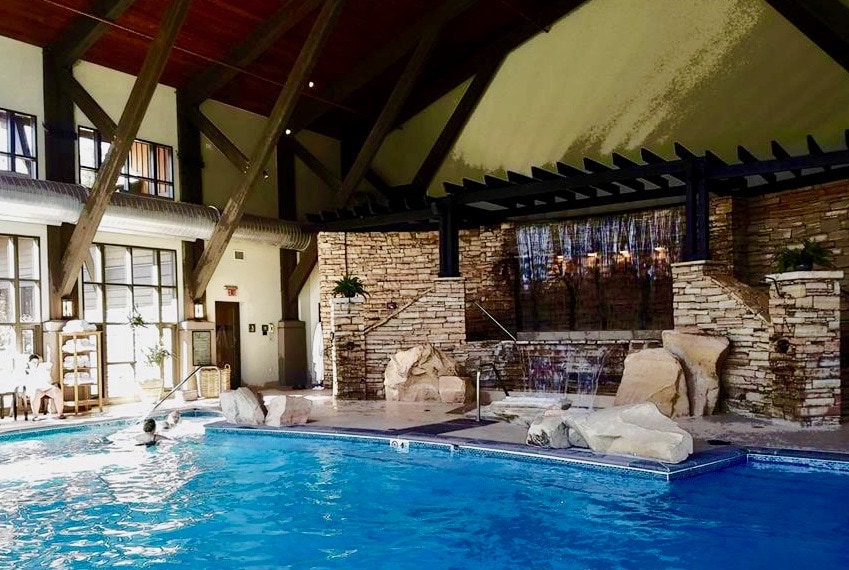 The Lodge at Woodloch is widely regarded as one of the finest health resorts in the world. This adult-only Poconos retreat is housed in a remote forested setting among over 400 acres and is close to a private lake where guests may fish or kayak.
It is a luxury resort that offers an incredibly peaceful stay and caters only to adults. The spa has more than two dozen treatment rooms, as well as an aqua garden, co-ed soaking pools, heated hydro massage waterfalls, and an outdoor whirlpool that is open all year round.
The health center provides a variety of different activities, such as yoga, tai chi, and water fitness, while the Whisper Lounge features a fireplace and an outside terrace for guests to unwind on.
There is a farm-to-table restaurant on the premises that delivers gourmet meals that are both tasty and good for you. Room service is also available.
The large suites each have their own private verandas, where guests may sit and take in the sights and sounds of the Rock Garden Waterfall while watching the sunrise.
Key Amenities:
Year-round outdoor whirlpool
Fitness center with group classes
On-site farm-to-table restaurant
2.Hotel Hershey, Hershey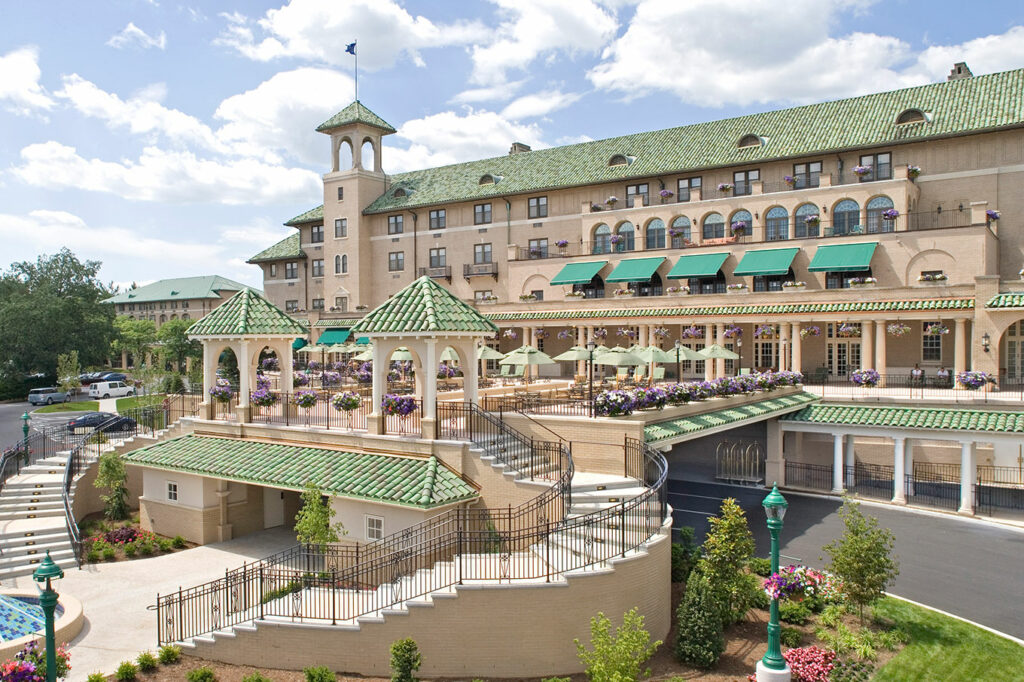 The exquisite Hotel Hershey, often known as the "Chocolate Spa," is the best option for chocolate fans looking for a place to stay.
Cocoa is used in the spa's many treatments, including the chocolate fondue wrap, the Hershey shower, the sumptuous whipped cocoa bath, and the cocoa massage.
A beauty salon, silent meditation rooms, soaking pools, hydrotherapy spas, and Vichy showers are just some of the amenities that are included.
In addition, there are enormous pools both indoors and outdoors, a variety of restaurants, and the Hershey Country Club is conveniently located close.
There are rooms available at the hotel as well as cottages with as many as six bedrooms that come equipped with a stone gas fireplace, dining table, and a wet bar that has a mini-fridge and a microwave.
Key Amenities:
Chocolate-inspired luxury spa treatments
Aromatherapy inhalation room
Quiet areas
Prenatal treatments
3.Buhl Mansion Guesthouse & Spa, Sharon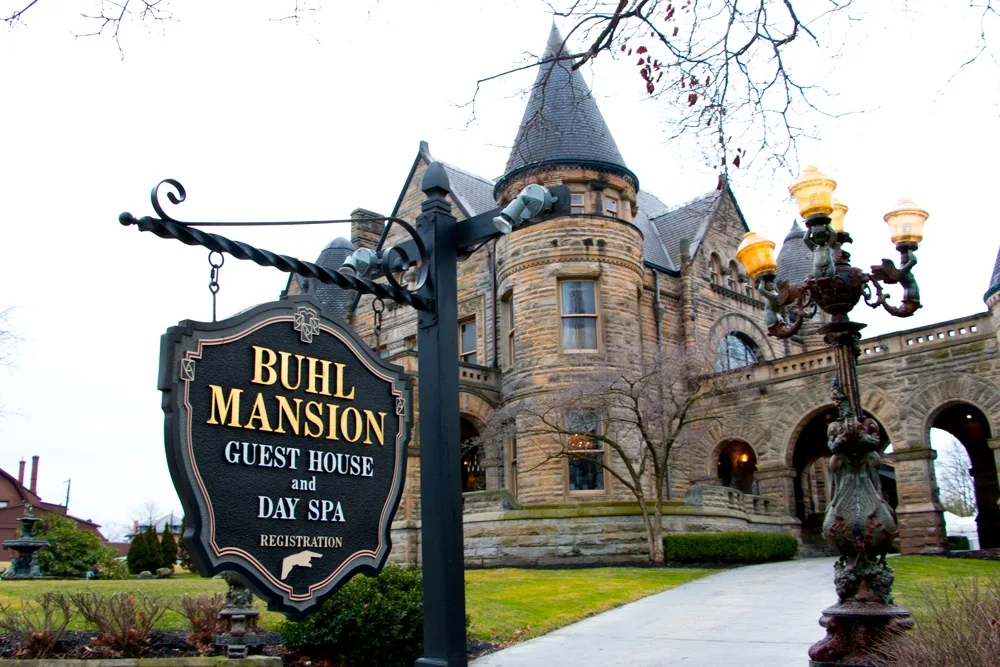 When it comes to a luxurious and exclusive spa getaway, the Buhl Mansion Guesthouse & Spa is difficult to top.
The chateau, which was built in the 1890s, has 10 luxurious rooms and suites decorated in the manner of a castle. Each of these accommodations features an own balcony with breathtaking views, a Jacuzzi, and a fireplace.
The full-service spa at the four-star resort provides a variety of treatments that may be experienced either together as a pair or on an individual basis.
These include facials, body wraps, massages, and hand and foot treatments. The house is well-known for its attractiveness as a location for weddings, and it offers a wide variety of attractive package deals.
Key Amenities:
Cruelty-free products made with farm-to-table ingredients
Guests use steam room, sauna and monsoon showers free of charge
Anti-aging body wrap treatments
Reviewers love the relaxing vichy shower
Spa Resorts in Pennsylvania
4.French Manor Inn and Spa, South Sterling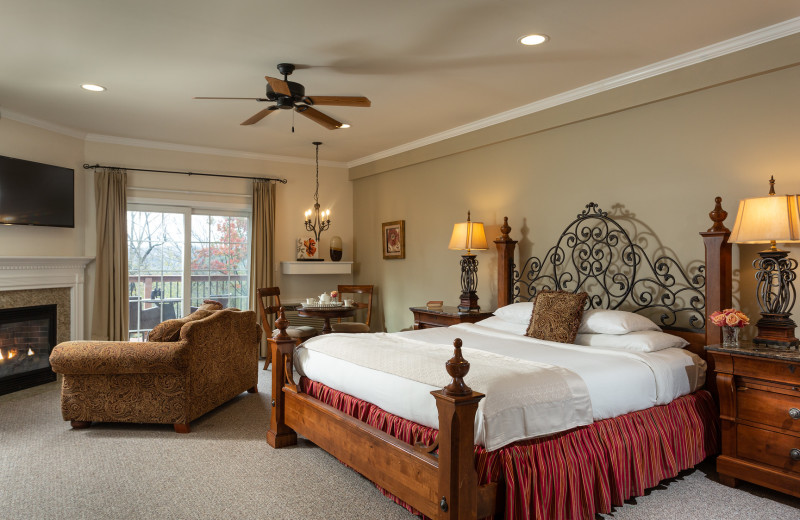 This Poconos bed & breakfast is situated on Huckleberry Mountain, which offers some of the most breathtaking views in the area.
The spacious rooms have fireplaces, Jacuzzis that are large enough for two people, and private balconies from which guests can take in the view.
The four-poster beds and column-style king beds that come standard in the spa rooms are incredibly romantic.
The spa provides its guests with a variety of relaxing treatments, such as the French chocolate wrap, as well as a hot tub, an indoor saltwater pool, a large selection of massage choices, and more.
It has been said that the on-site restaurant is one of the greatest in the Poconos, and it has won several awards.
Additionally, the Philadelphia Inquirer has referred to a dinner at this establishment as "Dinner fit for a King."
There are also activities available, such as walking on the paths that are located all around the property, practicing yoga in the summer and fall, and snowshoeing in the winter.
Key Amenities:
In-room Jacuzzis
Trails for hiking or snowshoeing
Acclaimed restaurant on-site
5.Omni Bedford Springs, Bedford
Located in the Allegheny Mountains and approximately two hours from the major tourist destinations in Washington, District of Columbia, as well as three hours from Philadelphia, the Omni Bedford Springs has a rich and illustrious history that stretches back more than two centuries.
Over the course of its history, it has welcomed ten presidents, seven of them held the position of president at the time.
The Springs Eternal Spa at the hotel makes use of the hotel's eight mineral springs, which were originally constructed for guests who wished to "take the waters" to benefit from the medicinal characteristics of the springs.
Today, visitors may still take advantage of these springs at the spa. In addition, there are five eateries on the grounds, and the surrounding area has hiking trails that go for miles and miles.
Booking one of the packages that includes a variety of alternatives, such as sparkling champagne and strawberries or a signature spa welcome treatment, may be a good idea for couples who are looking to have a romantic experience.
Key Amenities:
Healing mineral
Scenic hiking trails
6.The Rittenhouse Hotel, Philadelphia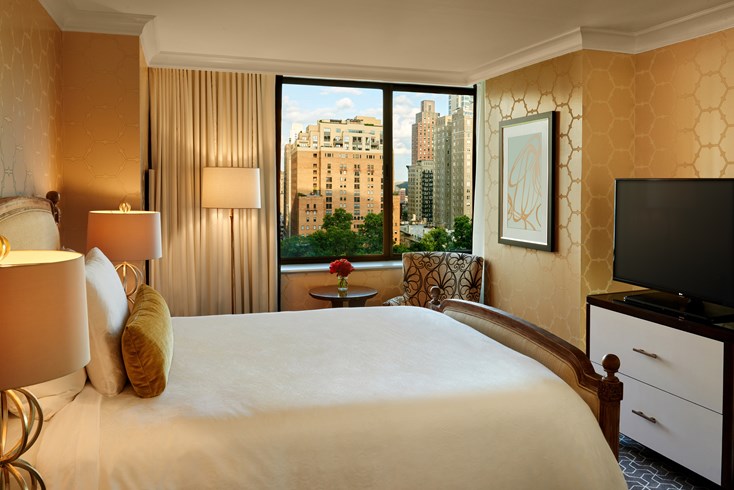 The Rittenhouse, winner of the prestigious Five-Diamond Award, is situated in a great area of Philadelphia, close to the city's most famous landmarks, and has world-class restaurants as well as an on-site spa.
This old hotel has, for a very long time, been considered to be the model for the city's finest hotels. Champagne and strawberries coated in chocolate are served to guests as they are greeted by staff members who know their names.
Its rooms face out over Rittenhouse Square, and if you don't have your own vehicle, you may be driven around in the hotel's Jaguar whenever you feel like getting some fresh air and seeing the sights of the neighborhood.
The Rittenhouse Spa & Club offers a comprehensive variety of treatments including massage, facials, body rituals, and special services for brides, grooms, and couples.
The resort also features many eating options, including the award-winning Lacroix restaurant, a peaceful atrium pool, and more dining alternatives.
Key Amenities:
Five-Diamond award winner
Suites overlooking Rittenhouse Square
Award-winning dining options
Spa Resorts in Pennsylvania
7.The Lodge at Glendorn, Bradford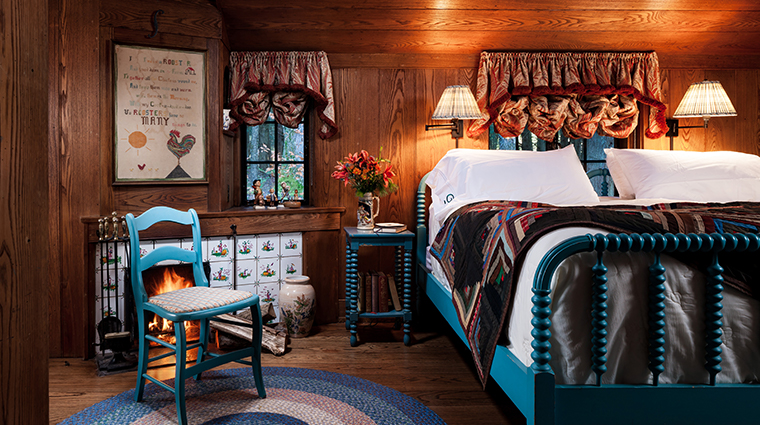 The Lodge at Glendorn is an upmarket property located less than 20 miles from Allegany State Park. It was constructed in the 1930s and '40s and consists of a redwood mansion that was completed in 1929 as well as a dozen cottages.
All of them are equipped with cable television and fireplaces that burn wood, while the more expensive ones also have complete kitchens and Jacuzzi spas.
The Forest Spa is located immediately on the premises and provides a diverse range of services. In this place, wine may be enjoyed in more ways than one.
The unique Tuscan Wine Therapy treatment is a one-of-a-kind facial that makes use of only organically grown components.
These elements include nuts, berries, honey, and other things that can be found in the woods. In addition, guests have access to a heated pool, as well as sports like as riding, kayaking, and tennis.
Key Amenities:
Spa offers massage and facial services
Hot stone, Swedish and deep tissue massages
Unique Tuscan Wine Therapy facial
Complimentary activities weekly
Tandem bikes available for use
8.Bear Creek Mountain Resort, Lehigh Valley/Breinigsville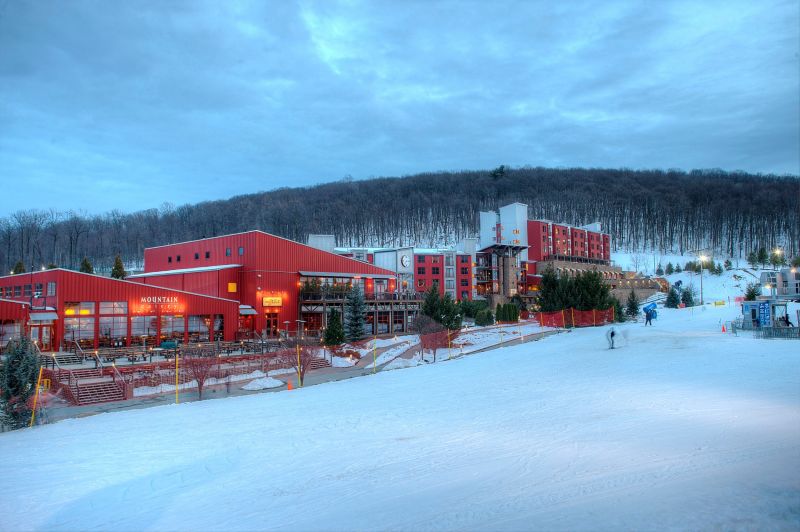 At The Spa at Bear Creek Mountain Resort, guests can anticipate receiving an abundance of pampering as well as stunning views of the surrounding mountains.
Although there are many other massage techniques available, the coffee and sea kelp scrub or wrap at the spa is a favorite among reviewers.
If you are looking for the ultimate stress and tension relief, this is the treatment to get Hiking, bicycling, disc golf, and swimming in either indoor or outdoor pools are just some of the summertime activities that can be enjoyed at this resort, which is open all year. Snow tubing, skiing, and snowboarding are among activities that may be enjoyed throughout the winter season.
There are three restaurants, one of which is called "The Grille," that each provide diners amazing mountain vistas and a large beer choice.
In addition to its generous size, the rooms can be upgraded to include amenities such as kitchenettes, whirlpool tubs, or Jacuzzi tubs. Make a reservation in an executive suite to enjoy several conveniences, like as windows that go from floor to ceiling and private balconies.
Key Amenities:
Mountain views in dining room
Outdoor activities year-round
Teen spa treatments
Spa visits include access to steam room, outdoor pool, hot tub and café with mountain view
9.Skytop Lodge, Skytop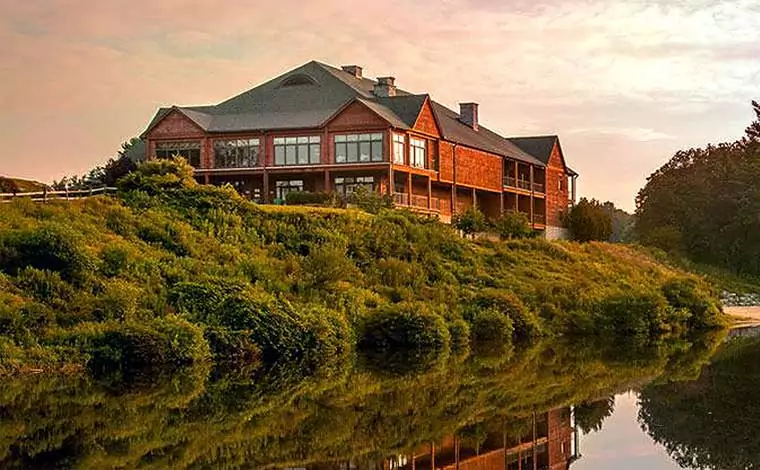 Skytop Lodge, a resort in the Poconos that is known as one of the best in the area, is designed in the Dutch Colonial style and offers guests a peaceful escape for their minds, bodies, and souls.
The spa provides a wide variety of therapies to promote healing and general health and wellness. There is a selection of different wellness packages available to select from, in addition to beauty treatments and a relaxation space.
In addition, guests have the opportunity to sign up for fitness and yoga courses. Additionally, there is a golf course, hiking trails, an indoor pool, and a hot tub directly on the premises of the hotel.
At the same time, diners have a choice between two restaurants, one of which specializes in mouthwatering Italian food. The English countryside serves as the design inspiration for the rooms, which also have televisions, connected private bathrooms, and complimentary Wi-Fi.
Key Amenities:
Family-friendly activities for adults and kids including archery
Reviewers praise the friendly, welcoming staff
Grounds are beautiful in all seasons
10.The Ritz-Carlton, Philadelphia
The luxury Ritz-Carlton is home to the Richel D'Ambra Spa & Salon, which offers a haven in the middle of the city for those seeking to be pampered with a combination of methods from the area and from across the world.
The hibiscus and honey hydration wrap and the heated stone massage are two of the most popular choices among these treatments here. Traditional massage, reiki, and chakra balancing are some of the other options.
The instant you enter into the foyer with its towering columns, majestic domed ceiling, and marble floors, you are immediately immersed in the luxurious atmosphere of this establishment. You'll even be greeted with a glass of champagne when you arrive.
At the Latin American Aqimero, guests may indulge in memorable dinners and beverages while staying in one of the hotel's rooms, which include city views and convenient facilities such as flat-screen TVs, iPod docks, and marble bathrooms with rainfall showers.
Key Amenities:
Luxury amenities at every turn
Treatments blend a mix of local and traditional techniques and rituals like reiki and chakra balancing
Treatments focus on a mix of outer beauty and inner well-being