Top 10 All Time Top Goal Scorers in PSL history 
All-time Top Goal Scorers in PSL history. The popular Premier Soccer League has been maintaining good tidings in the hearts of many soccer lovers for years now. PSL was first established in 1996 and has since outgrown other footballing organizations from the region.
The list of top goal scorers in PSL history says much about the competitiveness of the South African footballing talents.
Various PSL member teams have trained and produced record-breaking players in every football category. Among the most outspoken are goal scorers who can do anything with an opportunity at hand to put smiles on their fans. The PSL top goal scorer list is long, but these notable players rank ahead.
Top 10 All time Top Goal Scorers in PSL history
Who scored the most goals in PSL? History has so much to teach us about talented players who have displayed exemplary skills in different games. Besides, different teams have so far proven their competency in PSL games, thanks to various unfailing top scorer players.
Top 10 All time Top Goal Scorers in PSL history 
10. Gilbert Mushangazhike Goals: 80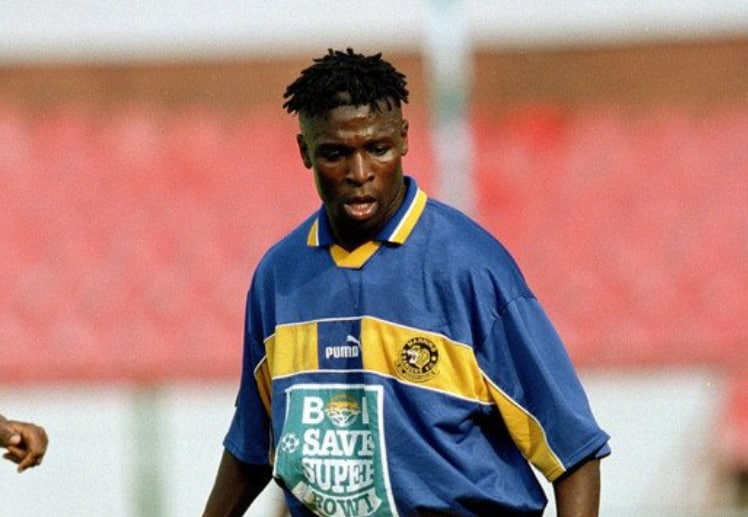 Gilbert and Patrick Mayo share the tenth position in the list of top goal scorers in PSL history. Gilbert's career has seen him playing in Swaziland, China, and German.
Furthermore, he has been turning tables for South African teams such as Mpumalanga Black Aces, Orlando Pirates, and Manning Rangers F.C.
9. Patrick Mayo Goals: 80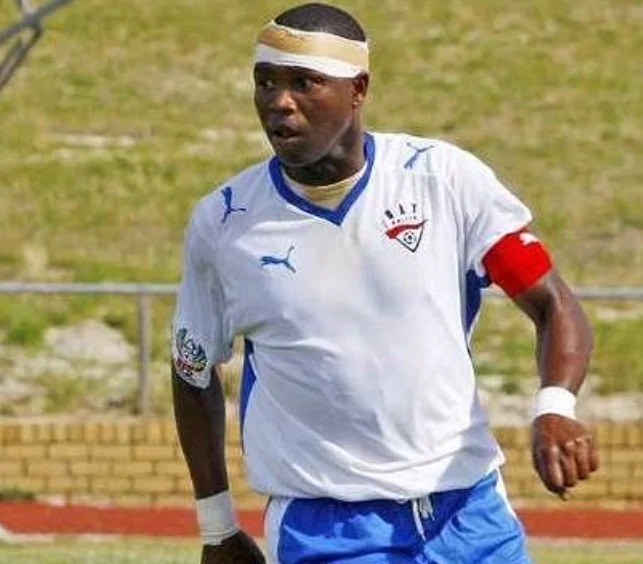 The retired footballer Patrick Mayo was an iconic player. Soccer fans remember him as a striker, midfielder, and defender. He recently served the role of an assistant coach at Chippa United.
Patrick also appeared in the national team for South Africa, in which he managed to win the trust of football lovers.
8. Surprise Moriri Goals: 83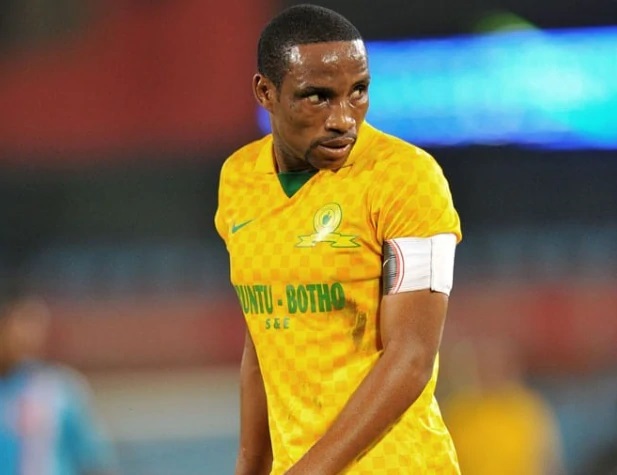 He is a 40-year-old from Matibidi, Mpumalanga, South Africa, where he was born on March 20th, 1980. He plays for Highlands Park and has previously represented South Africa in international matches.
7. Khama Billiat Goals: 85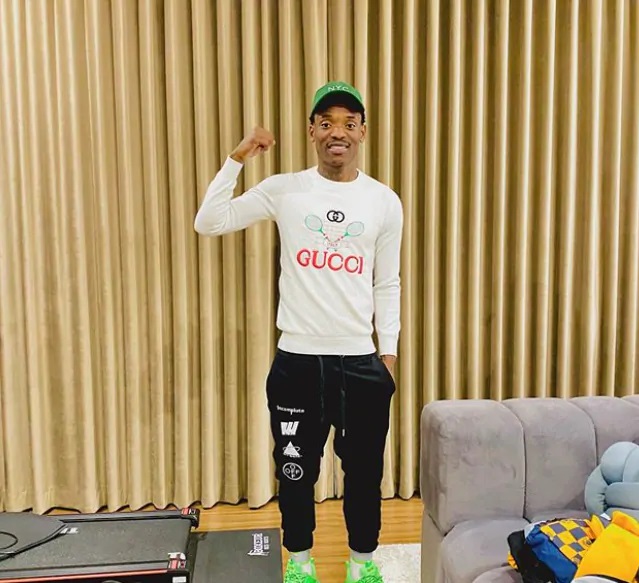 The 30-year-old comes from Harare and performs best in the winger position. 2005-6 was the prime of his career, having qualified into the category of PSL Player of the Season in South Africa. Khama from Zimbabwe is a noticeable midfielder for Kaizer Chiefs.
He has formerly played for Zimbabwe's national team, in which he managed a good number of scores.
6. Katlego Mashego  Goals: 88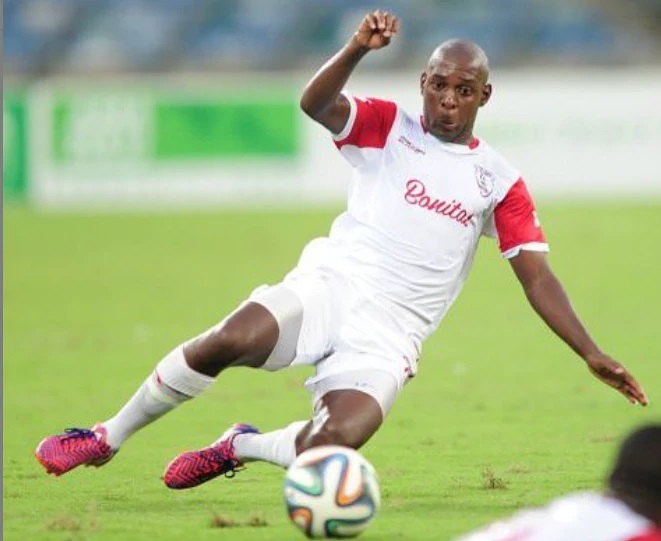 The 38-year-old Katlego Evidence Mashego is an all-time PSL top scorer. He recently played for Chippa United. Additionally, he played in the national team 22 times, in which he scored a couple of times.
Mashego launched his electric career with Hellenic FC and later Silver Stars. In 2006, success invited him to join SuperSport United, where he broke the 2008 record by winning the Premier Soccer League.
5. Wilfred Mugeyi Goals: 91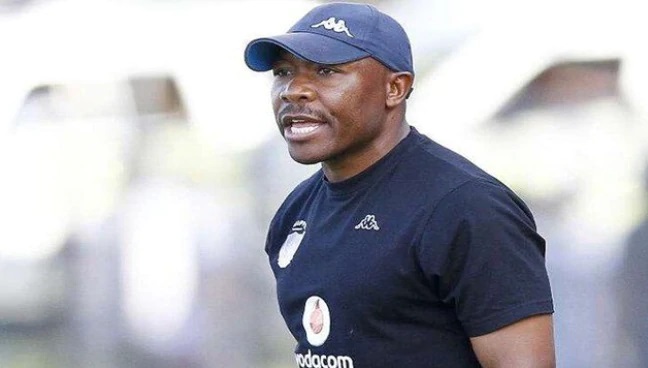 Silver Fox comes in the sixth position 91 goals. He first came into South Africa in 1993 and built his name from scratch as a top scorer. Mugeyi was an all-time favourite scorer that fans changed the name of Independence Stadium to 'slaughter-house.
" Mugeyi's instantaneous moves were so fast that he would get opponents off-guard with scores. He once became a PSL top goalscorer record holder in a season with 23 goals, after which he was the Silver Fox crown. Sources indicate that he managed 113 goals for Bush Bucks.
4. Collins Mbesuma Goals: 103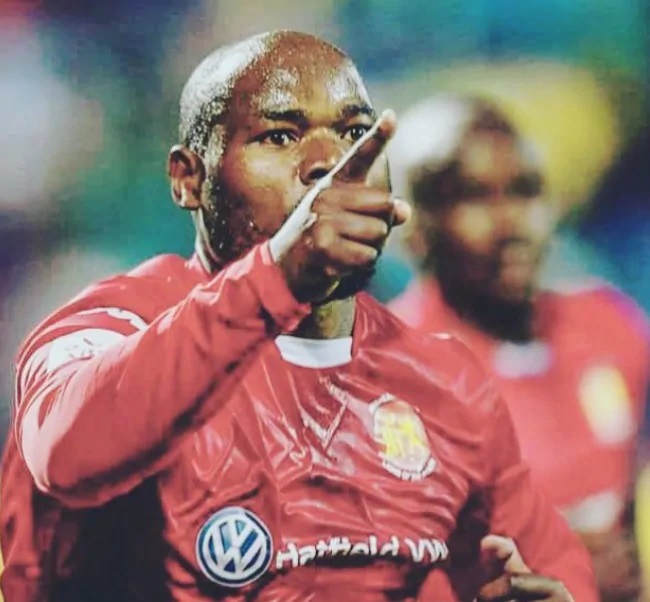 Collins comes second after Manuel in the list of foreign players with the highest PSL scores. The player comes from Zambia but spent most of his active years in South African clubs. His consistency with rewarding strikes for Kaizer Chiefs significantly increased his value over the years.
In 2004/5, Collins was a PSL top goal scorer in a season, adding 35 goals in a row. In 2008, he returned and joined Mamelodi Sundowns after spending a few years overseas.
3. Manuel Bucuane Goals: 104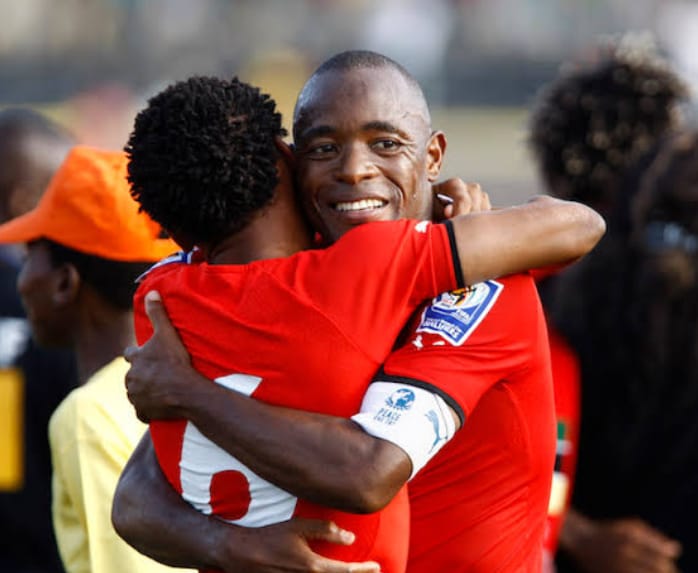 He is an inborn football star and the first non-south African to have exceeded the 100 goals mark in PSL history. Manuel was a threat to the opponents in his Jomo Cosmos red label.
Some followers called him "Tico-Tico' Bucuane because he was a highly skilled footballer of his time. Manuel from Mozambique was a notable figure in the world of sports in both the 90s and 2000s.
His fame saw him playing for recognized teams such as SuperSport United, Maritzburg United, and Orlando Pirates.
2. Mabhuti Khenyeza Goals: 110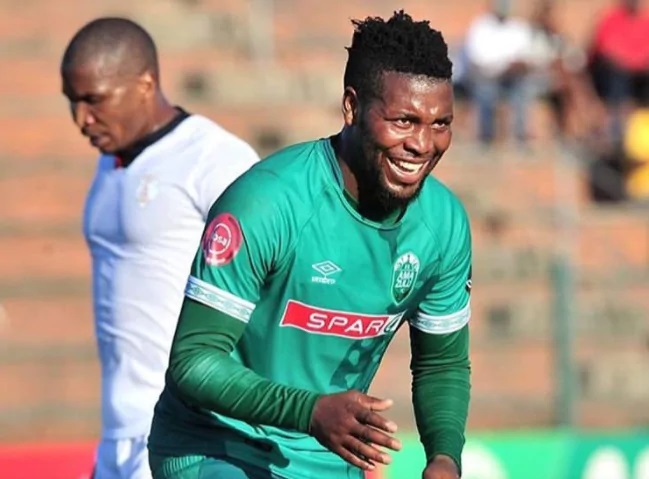 The new head coach for Mabhuti Khenyeza shared a good soccer reputation from his youthful years.
His legacy in football must have convinced GladAfrica Championship club TS Galaxy that he was the most qualified. He was steady behind the ball until his retirement at 36 years of age from the AmaZulu club.
His prolific career was also resourceful to lead teams such as Kaizer Chiefs, SuperSport United, Golden Arrows, Black Aces, Ajax Cape Town, and Mamelodi Sundowns.
2. Daniel Mudau Goals: 110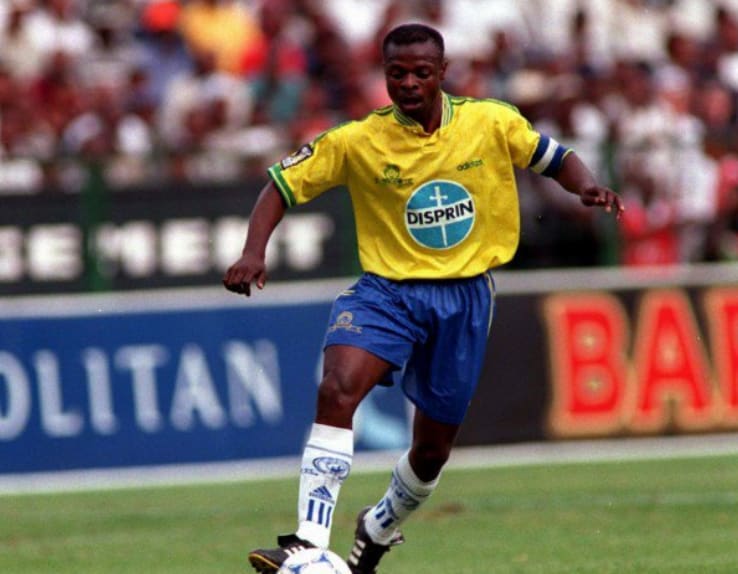 Daniel is the brilliant talent behind the success that the Tshwane club has been enjoying since the 90s. He is remembered for sticking with Mamelodi Sundowns throughout his celebrated career.
Fans called him Mambush because he was all around and daring at all football levels. Better still, he remained unchallenged on courts because of his swift moves and calculated kicks.
1. Siyabonga Nomvethe  Goals: 123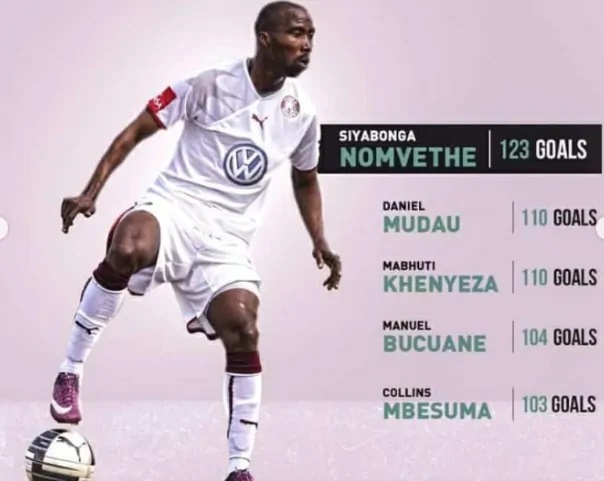 The famous Nomvethe is a record holder having played outside Mzansi in states such as Denmark, Italy, and Sweden. He has previously won many titles for Bafana Bafana.
His record-breaking scores against Kaizer Chiefs from the early 2000s and part of the late 90s confirm him as a soccer legend. Also, he enjoyed a good reputation scoring against rival teams, such as AmaZulu and Moroka Swallows.
Top 10 All time Top Goal Scorers in PSL history [ Mbesuma is 3rd] – Newshub360.net
CHECK THIS OUT:
♦  Top 20 Highest Paid Footballers in South Africa 2023
♦  Top 20 Highest Paid Footballers at Mamelodi Sundowns 2023
♦  Top 20 Highest-Paid Footballers at Kaizer Chiefs [ Billiat is 2nd ]
♦   Top 20 Highest Paid Footballers at Orlando Pirates 2023
♦   Top 20 Highest Paid Footballers at Supersport United 2023
♦   Top 20 Highest Paid Footballers at Royal AM 2023
♦  Top 10 South African Footballers Who Went Broke After Retirement
♦  Top 10 Richest Football Club Owners in South Africa [ Motsepe is 2nd]
♦  Top 10 Most Expensive High Schools in South Africa 2023
♦  Top 10 Richest Football Clubs in South Africa
Credit : www.Newshub360.net