Highest Paid Sports in the World 2021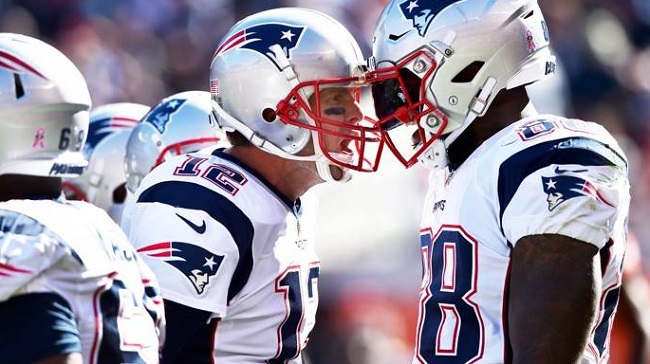 Top 10 Highest Paid Sports in the World 2021 : For many years, sports has been a key source of both income and entertainment, and this has frequently served as a motivator for players to take up and excel in a particular activity or sports. After their sporting careers are over, athletes can continue to make millions of dollars through commercial sponsorships or by entering the worlds of commentary and broadcasting.
In addition to being a difficult field, it is not suitable for everybody. Nonetheless, the world's highest-paid athletes, such as Cristiano Ronaldo, Tiger Woods, Floyd Mayweather, and Michael Jordan, have demonstrated that if one is successful in a specific activity, one may earn billions of dollars in the process. The sports mentioned below are among the Top 10 Highest Paid Sports in the World, and they are among the most popular.
10. Cycling
When it comes to whether cycling should be included on this list, you should go no further than Lance Armstrong's net worth and earnings from his days before his saga of scandals began. According to Forbes, he had earned a total of $28 million in 2010 and was ranked 9th on the list of the world's wealthiest players. Cycling has long been one of the most popular sports in European countries such as the United Kingdom and France.
Belgium, Denmark, France, Germany, Italy, the Netherlands, Spain, and Switzerland are among the countries represented. The Tour de France and the Giro d'Italia are two of the most famous and well-paid cycling competitions in the world. Given that it is an Olympic sport, it also draws a large number of brand sponsorships, as well as a diverse range of accessories included in the needed equipment.
9. Ice Hockey
Ice Hockey is not only one of the most physically demanding and fast-paced sports on the planet, but it is also one of the highest-paid in the globe. The total annual salary of players on different NHL clubs ranges from 1.54 million to 3.54 million dollars, depending on their position.
The game has been praised by a number of famous and rich players, beginning with Wayne Gretzky, the famed ice hockey player who was placed 5th on the Forbes list of the highest-paid sportsmen in 1994 with a total income of $13.5 million, and progressing down the generations. To athletes like Sergei Fedorov, who established his reputation by finishing third on the list in 1998 with a total income of $29.8 million, and others who have followed in his footsteps.
8. Cricket
After the advent of Twenty20 cricket and franchise-based leagues, modern-day cricket has risen to become one of the highest-paid and most lucrative sports in the world. Indeed, since the launch of the IPL (Indian Premier League), the game has risen to unprecedented popularity and financial success. The average IPL player pay is expected to be $4.33 million, according to industry estimates.
Massive sums of money are being paid to players in exchange for their outstanding performances in front of the audience. Because cricket is considered a religion in India, players such as Sachin Tendulkar, Virat Kohli, and Mahendra Singh Dhoni have amassed substantial fortunes via their representation of the country.
They are among the highest-paid athletes in the country and are also among the wealthiest individuals in the country, according to Forbes magazine.
7. Tennis
Tennis is one of the most popular recreational sports in the world, with millions of people across the world participating and following it. The WTA Tours, without a question, has established itself as one of the most lucrative tournament circuits in the world.
Roger Federer, the Swizz tennis icon, is a good example of how much money tennis can bring you. He is presently placed 5th on the Forbes list of the highest-paid sportsmen, with revenues of around $93.4 million. He derives the vast bulk of his income from brand sponsorships, which total around $86 million in total.
Several Grand Slam tournaments, like the US Open, the Australian Open, and Wimbledon, have large financial prize pools and are extensively sponsored by major corporations and brands. There are millions of dollars at stake for major sports brands like Nike, Puma, and Adidas, as well as millions of dollars for top-ranked players like Roger Federer, Rafael Nadal, Novak Djokovic, and the Williams sisters.
6. American Football
Sports such as American football, which is particularly popular in the United States, are among the highest-paying and most widely-watched in the world. Even the NFL's Superbowl game itself is a cash-flow event in and of itself… It is one of the most widely viewed games on the planet, and the halftime show features a slew of big-name Hollywood and music artists, as well as their performances.
A total income of $22.5 million earned by NFL great Deion Sanders propelled him to the third spot on the Forbes list in 1995, while a total income of $42 million earned by famed NFL quarterback Peyton Manning propelled him to the third spot on the Forbes list of the world's richest players in 2004. The money that these players get for risking their lives and putting their bodies on the line in this risky and extremely competitive sport is unquestionably substantial.
Russell Wilson and Aaron Rodgers are the highest-paid American football players currently on the market, placing 6th and 7th on the Forbes list, respectively, with earnings of $89.5 million and $89.3 million, according to Forbes.
5. Combat Sports: Boxing, Wrestling and MMA
Whether it is boxing, mixed martial arts, or the prestigious WWE wrestling, one thing is certain: combat or professional fighting sports are big blockbusters that generate significant revenue for both the players and the broadcasters. According to estimates, the average income of a professional boxer is $51,370, and the average salary of a UFC fighter is $138,250 and the average salary of a WWE wrestler is $500,000 per year. Its one of the Top 10 Highest Paid Sports in the World.
In this sport, a boxer or an MMA fighter receives money for each bout, rather than receiving a regular wage; the earnings shown above are estimates only. With competitors such as Connor McGregor and Khabib Nurmagomedov, the UFC and mixed martial arts (MMA) are increasing in popularity.
Floyd Mayweather is one of the wealthiest fighters in the circuit, and he has a net worth of $505 million. He has elevated professional boxing to an entirely new level, and he has a net worth of $505 million. Canelo Alvarez is the highest-paid boxer in the world right now, ranking fourth on the Forbes list with $94 million in earnings.
4. Golf
Tiger Woods is live proof that golf is one of the highest-paying sports in the world, and he is also one of the most successful sportsmen in any sport, regardless of the sport's classification. Tiger Woods still maintains the record for obtaining the top spot on the Forbes list of the world's wealthiest athletes a record eleven times, and that too for ten consecutive years between 2002 and 2011, with annual earnings reaching as high as 110 million dollars.
The average annual salary of a professional golfer is projected to be around $628,079.00.
3. Automobile Racing
From Formula One to NASCAR racing to MotoGP, the passion for fast cars has always resulted in record-breaking numbers, whether in terms of the number of spectators or the amount of money raised. It is a high-income sport, and supercar companies reward racing drivers for the sometimes life-threatening risks they face on the track. The average pay of a NASCAR driver is around $112,038 dollars, whereas the average compensation of a MotoGP driver is over $2.5 million dollars.
In 1999, with a total income of $49 million, F1 icon Michael Schumacher ranked #1 on the Forbes list of the world's wealthiest athletes. The following year, with a total income of $59 million, Schumacher was able to maintain his position atop the list. Cal Crutchlow, the MotoGP racer with LCR Honda Castrol, gets a comfortable $2.5 million per year for driving his Honda RC213V.
2. Football or Soccer
Football has always been a money making machine, whether it's through high-profile champions league or world cup matches, or through record-breaking transfers of world-class football players to new clubs. A large sum of money and cash is awarded to elite players in exchange for exhibiting their abilities and gifted skills in front of their teams and countries.
Popular footballers such as Lionel Messi, Cristiano Ronaldo, and Neymar are among the highest-paid sportsmen in the world, with incomes of $127 million, $109 million, and $105,000 a year respectively, according to the Forbes list of highest-paid athletes in the world. Unlike sponsorships, football players make more money from their match wins and salaries than they do from endorsements.
The average UEFA player pay is between $6 million and $8 million, whereas the average EPL player salary hovers around $3.2 million and the average La Liga player salary hovers around $1.6 million. Football also draws a large number of companies, such as Nike, Adidas, and Puma, who have made significant investments in top teams and top players.
1. Basketball
There is no doubt that basketball, or the NBA, is one of the highest-paying sports around with an abundance of endorsement deals and lucrative wages. Because there are fewer NBA teams than there are football teams or other team-based sports, NBA players earned an average salary of $7,422,823 in 2018-19. Because there are fewer NBA teams than there are football teams or other team-based sports, teams can devote more resources to recruiting players.
This sport has created a slew of stars, ranging from Michael Jordan to Shaquille O'Neal, who are now reaping the benefits of their fame and fortune after retiring. Nonetheless, among the current crop of elite basketball players, LeBron James is the most dominant on the court and in the bank account, placing 8th on the Forbes list with $89 million in total earnings.
With $79.8 million and $65.4 million, respectively, skilled ballers Stephen Curry and Kevin Durant rank in ninth and tenth position, respectively. These players derive the majority of their income from lucrative endorsement deals.
CHECK THIS OUT:
♦  Top 10 Highest Paid Footballers in South Africa And Their Salaries
♦  Top 10 Highest Paid Footballers at Mamelodi Sundowns 2021
♦  Top 10 Highest-Paid Footballers at Kaizer Chiefs [ Billiat is 2nd ]
♦   Top 10 Highest Paid Footballers at Orlando Pirates 2021
♦  Top 10 Richest Football Clubs in South Africa [ Kaizer Chiefs is 2nd]
Credit : www.Newshub360.net