iPhone vs. Google Pixel Phones 2023: Users of smartphones have a plethora of options to choose from this year when it comes to fantastic devices.
As soon as Apple had unveiled the iPhone 14 in September, Google immediately followed it up with the Pixel 7, which, like to its competitor on iOS, takes the features that had made its predecessors such popular smartphones and adds a few more for good measure.
In addition to the previous generations' excellent camera and extended battery life, this one is compatible with Google's recently unveiled Pixel Watch and features an attractively revamped rear camera module. Additionally, it has a longer battery life than its predecessors.
A lot of people are curious about which smartphone is superior, the iPhone or the Pixel, since Google continues to put more emphasis on the development of its smartphone division.
If you are interested in upgrading, you should be aware of the differences between the two and how those differences will effect the experience that you have as a user.
Let's examine the differences between Google Pixel phones and iPhones to help you decide which one is best for you.
iPhone vs. Google Pixel Phones 2023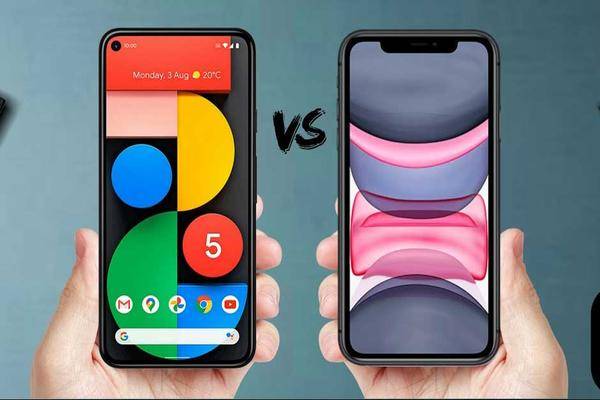 Price and Value for Money
In the past, Google's Pixel smartphones had a dismal value proposition, but ever since the release of the Pixel 6, the company has entirely rethought its price strategy.
If you don't count Apple's lower iPhone Mini series, which the company has abandoned because to its lack of success in the market, the Pixel flagship can now be purchased for the price of $599, while the starting price of an iPhone remains at $799.
Even if you're looking for a phone in the middle of the road, the Pixel a series offers better value than the iPhone SE series.
The former offers specifications and features that are more evenly distributed, but the latter has a dated design, poor battery life, and no ultra-wide camera, making it very difficult to recommend.
Having said that, you would be better off purchasing an iPhone if you are already heavily invested in the Apple ecosystem and absolutely unable to live without its various services, like iMessage, iCloud, Apple TV, and many others.
Another compelling argument in favor of purchasing an iPhone rather than a Pixel phone is the fact that iPhones hold their value exceptionally well over time, allowing you to either recoup some of your investment or make some money off of it in the future.
Given the way the Apple ecosystem is constructed, if you buy an iPhone, you will feel forced to buy other pricey Apple items as well, even if they are more expensive.
This is not the case with Google's Pixel smartphones, as users will get the same experience regardless of whatever Android brand they choose to purchase their accessories from.
Don't forget that iPhones are notoriously expensive to repair, which means that if you inadvertently damage yours, you could end up having to pay some pretty significant fees to get it fixed.
Those that use Google Pixel do not appear to be in quite as much danger. Choose a Pixel over an iPhone if you want to keep things simple and are interested in value.
Cameras: iPhone vs. Google Pixel Phones
The computational photography capabilities of Pixel smartphones are renowned to be among the best in the industry, and the newest Pixel 7 and Pixel 7 Pro are not exceptions to this rule.
Photos taken with a Google Pixel camera often have a wider dynamic range, look more vibrant, and more precisely portray the tone of your skin than those taken with an iPhone.
The camera software on the Pixel includes a greater number of helpful and entertaining functions, such as Magic Eraser, Photo Unblur, Motion Mode, and more.
In the same vein, the cameras in the iPhone are extremely dependable and consistent. There is almost any difference in quality between any of the lenses, and you may have confidence that the finished image will be extremely similar to, if not the same as, what you saw in the viewfinder when you were taking the picture.
Additionally, if you shoot a lot of films, the iPhone is the superior option since the videos that it creates are more fluid and crisp, particularly in low-light environments.
The iPhone will offer you more confidence that the images and videos you take will always appear good enough, regardless of the setting in which you are taking them.
Choose the Pixel instead if you want a camera system that is more competent and produces photographs that are, arguably, of higher quality.
Operating System: iPhone vs. Google Pixel Phones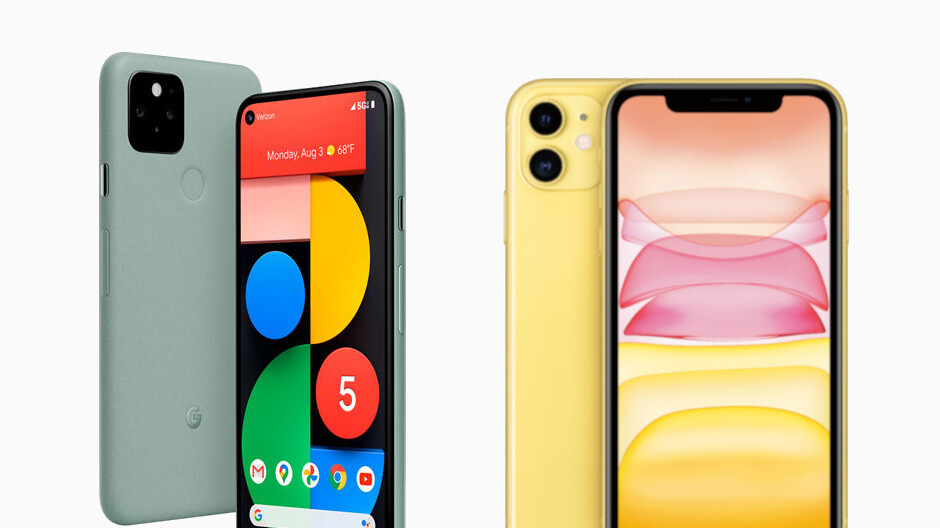 Pixel phones provide you access to the most cutting-edge features that Android has to offer because Google is the company that runs Android.
It should come as no surprise that Google's core apps and services, including Search, Gmail, Photos, Maps, and Drive, all perform incredibly well on Google's Pixel smartphones.
Having said that, iPhones utilize Apple's exclusive operating system, iOS, and as a result, third-party applications and games function more smoothly on iPhones.
In addition, iPhones ensure a smooth connection between all of your Apple products, such as AirPods, the Apple Watch, MacBook's, and many more.
iPhones receive software updates for a period of five to six years, whereas Pixel phones only receive significant Android updates for a period of three years.
This is another incentive to choose an iPhone over a Pixel. Therefore, if you don't change your phone very frequently, you will get more use out of an iPhone.
Keep in mind, though, that Pixel phones are the first to receive new Android upgrades. In addition, Pixel phones receive new Pixel Feature Drops every few months, which make your smartphone more useful over time.
Voice Assistants: iPhone vs. Google Pixel Phones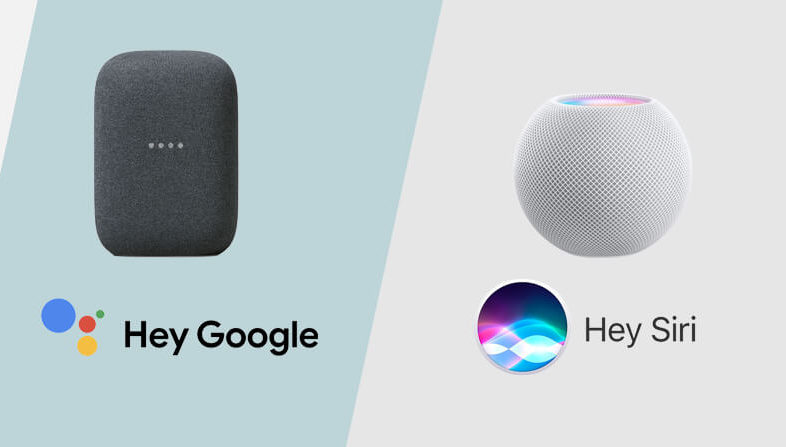 When it comes to answering common questions about things like the weather or your calendar, Google Assistant and Siri are on level with one another; however, the former is more responsive when it comes to executing activities such as sending a text message or reading your alerts.
Google Assistant has also made great strides in the area of natural language processing, which means that it is now better able to comprehend context, carry on conversations, interpret voices, and answer in a natural way.
You may even ask Google Assistant to find a music by humming the tune of the song you want to find.
Siri may not be as technically capable as other voice assistants, but it is more sensitive to your need for privacy.
Apple claims that the information Siri collects about you is "not linked to your Apple ID, email address, or other data Apple may have from your usage of other Apple services." [Citation needed]
This is not the case with Google Assistant, as it can save your audio recordings and even transcribe the audio text that is collected from your voice inquiries.
If you give it permission to do so, it can even store your audio recordings. It shouldn't come as a surprise given that Google is a software company, but the fact that the majority of Apple's revenue comes from hardware is.
Battery Quality: iPhone vs. Google Pixel
Even though the batteries in iPhones are physically smaller than those in Pixel phones, iPhones have a longer battery life than Pixel phones.
This is made possible by the incredibly effective processors made by Apple Silicon and the highly streamlined operating system used by iOS; the combination of the two allows for very little power to be consumed.
If you choose to get a larger iPhone, such as the iPhone 14 Pro Max, you may anticipate experiencing a battery life that is noticeably superior than that of a Pixel.
In contrast, the difference is negligible when looking at devices such as the iPhone 14 Pro and the Google Pixel 7 Pro, for example.
The Google Pixel is a disappointing exception to the general rule that Android models have faster charging times than iPhones.
The charging speeds of iPhones and Pixel phones are comparable when using a connected connection; however, the Pixel has a little advantage when it comes to wireless charging speed.
In spite of the widespread adoption of USB-C connections, Apple's iPhones continue to be equipped with the antiquated Lightning ports.
When compared to today's standards, the speed at which data can be sent over Lightning connectors and devices can be charged through Lightning ports is excruciatingly sluggish.
Software and Updates: iPhone vs. Google Pixel
iOS 16 may be found on the iPhone 14, whereas Android 13 can be found on the Pixel 7. Both of these operating systems have their advantages and disadvantages, but Android 13 has improved its general look by incorporating larger icons and menus that are easier to navigate.
The Pixel 7 Pro, on the other hand, can have formatting issues, problems launching and leaving games, and undesirable shadows, which can sometimes need the user to reset the phone entirely. This was discovered in our evaluation of the Pixel 7 Pro, which was conducted earlier this year.
This does not imply that the majority of users or even a considerable portion of users will suffer these problems; nonetheless, they do pose a question mark that may require some time (in the form of software updates) to respond.
This is not something that can be stated about the iPhone 14, which offers a user experience that is, above all else, quite simple and uncomplicated.
It is also expected that it will supply the customer with more core software upgrades. This is due to the fact that, despite the fact that Google has pledged to deliver three core updates (and five years of security updates), Apple is likely to outpace this commitment by two or three years.
Special Features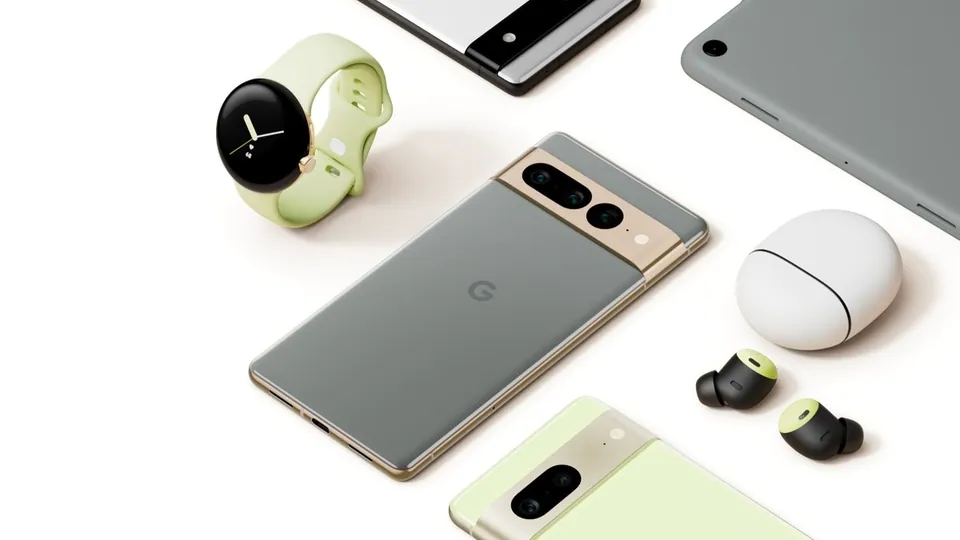 One of the most notable advantages of the Pixel is that it is suitable for use with Google's latest smartwatch, which is aptly called the Pixel Watch.
The latter provides users with the ability to track their health and fitness (thanks to a relationship with Fitbit), in addition to providing a very welcome Emergency SOS feature that will call 911 in specific scenarios.
It's funny how things work out, but the iPhone 14 also comes with its very own brand-new Emergency SOS Over Satellite capability, which gives it the ability to transmit urgent messages even when there is no phone coverage.
In addition to that, it is equipped with a Crash Detection capability that can identify unexpected spikes in G-force (and sounds associated with car accidents).
People have accidentally dialed 911 while they were on rollercoasters as a result of this, but it has the potential to save many people's lives in the long run.
Both phones, in addition to these new enhancements, come with specific functions that were present in earlier generations of smartphones.
This includes support for 5G networks, Face ID on Apple's iPhone, AI-powered capabilities on Google's Pixel phone (such as identification of spam calls), and the ability to make contactless payments with each individual device.
iPhone vs. Google Pixel Phones 2023:Newshub360.net
Related Post
Credit :www.Newshub360.net