The 13 Best Resorts With Water Parks Around the World 2023: Taking a dip in the pool or lake is a must during the summer.
You are going to need to find a way to cool off during the warmest part of the year, and getting wet is a great way to do so.
Why not make a vacation out of it? There are several fantastic resorts all around the world that have water parks with a variety of exciting elements, such as lazy rivers and plunging water slides, that are sure to be calling your name.
Several of these resorts are included in this category.
Best Resorts With Water Parks Around the World
1.Arizona Grand Resort and Spa – Phoenix, AZ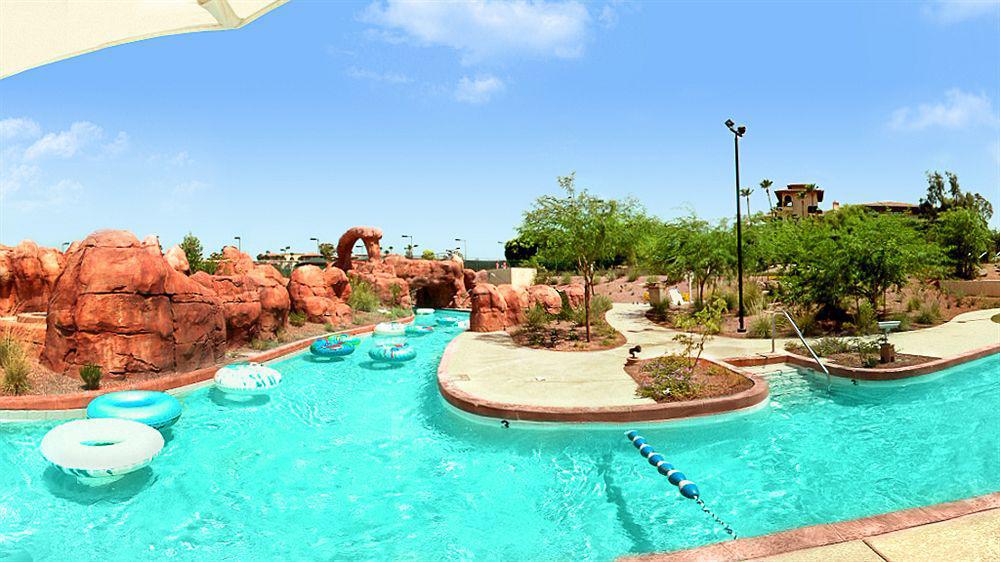 Inside of a hotel in Phoenix is a water park that is considered to be among the best in the state of Arizona.
It seems only natural that the Arizona Grand Resort would have its very own water park, given the region's notoriously scorching summer temperatures.
The Oasis Water Park isn't just a couple of pools and a slide; it was selected as one of the finest in the country by the Travel Channel with its eight-story tower that offers water slides to whiz down, a wave pool, tubing on the lazy river, and a giant hot tub.
Additionally, the park was named as one of the best in the country by the Travel Channel.
If you have younger children with you, they have their very own space that is less active where they may go to cool off.
The Oasis covers around seven acres and features a bar as well as a grill where guests may get refreshments.
2.El Conquistador Resort, Puerto Rico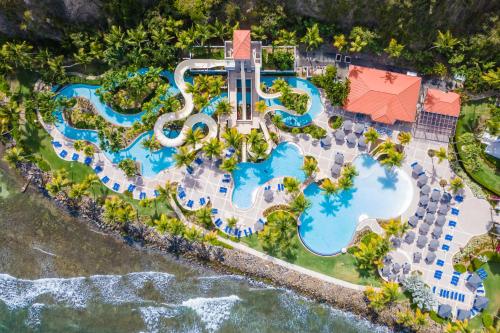 El Conquistador Resort, considered to be one of the top resorts in Puerto Rico for families, is situated on a cliff-side overlooking the Caribbean Sea on the Island of Enchantment, and guests may get there for free by taking a ferry.
You may indulge in treatments at the 26,000-square-foot spa, dine and imbibe at the several restaurants and bars, and play in Coqui Water Park during your stay at this hotel, which is excellent for an all-encompassing holiday since you can do anything from relaxing and unwinding on your private balcony with spectacular sea views to enjoying the various restaurants and bars.
The onsite park steals the show with its Torre de Yochau Tower, an almost vertical waterside that has a 60-foot drop, splash pools, and other attractions.
Adults will enjoy the world-class golf course, the martini lounge, and the fitness facility, despite the fact that it is an excellent destination for families with children.
3.Chula Vista Resort, Wisconsin Dells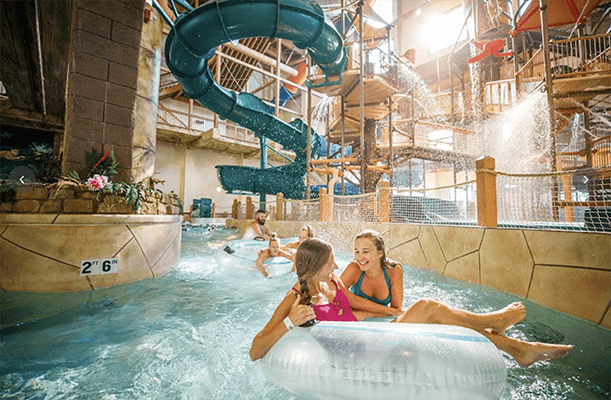 At Chula Vista Resort, you'll find everything you could possibly want from a water park resort and more.
The expansive site has spacious guest rooms, luxury condominiums, and villas in addition to hundreds of activities, several restaurants and bars, a sumptuous spa, and an 18-hole mini-golf course with waterfalls, reflecting pools, and fountains.
The resort is considered to be one of the best resorts in the Wisconsin Dells for families with children.
The combined indoor and outdoor water parks have a total area of 200,000 square feet and contain 27 water slides that total more than 1.5 miles in length.
These slides feature switchbacks and bends, loops, and fall of up to 30 feet. In addition, there is a kiddie river section, a wave pool, a sports pool, and something called the Adventure Lagoon.
Best Resorts With Water Parks Around the World
4.Beaches Turks & Caicos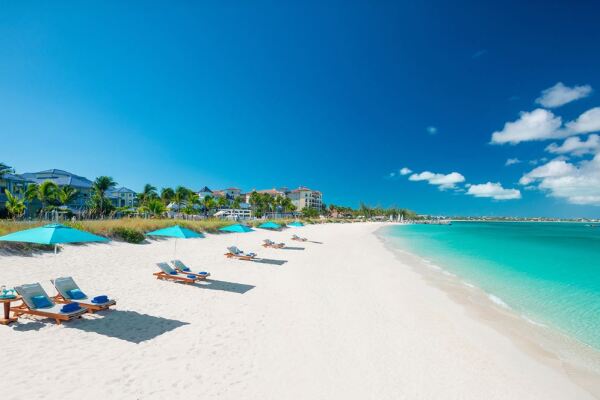 If you hear the call of the Caribbean, answer it by making a reservation at Beaches Turks & Caicos Resort, the biggest resort in the Turks and Caicos Islands.
Here, you will find four distinct communities inside the confines of a single resort.
It was formerly ranked as the best family hotel in the Caribbean by Travel+Leisure, and it is fantastic for families.
The 45,000-square-foot water park at the renowned all-inclusive resort in Turks and Caicos is a major favorite with children of all ages, from toddlers to teenagers.
In addition to the water park, guests can take advantage of the swim-up soda bar, Xbox games, and a teen disco.
The parents may take use of the spa or relax on the twelve miles of breathtaking beach while the youngsters are occupied with other activities.
A broad number of upscale dining establishments, ranging from a diner decorated in the manner of the 1950s to a Japanese restaurant, are also located on the premises.
5.Atlantis The Palm, Dubai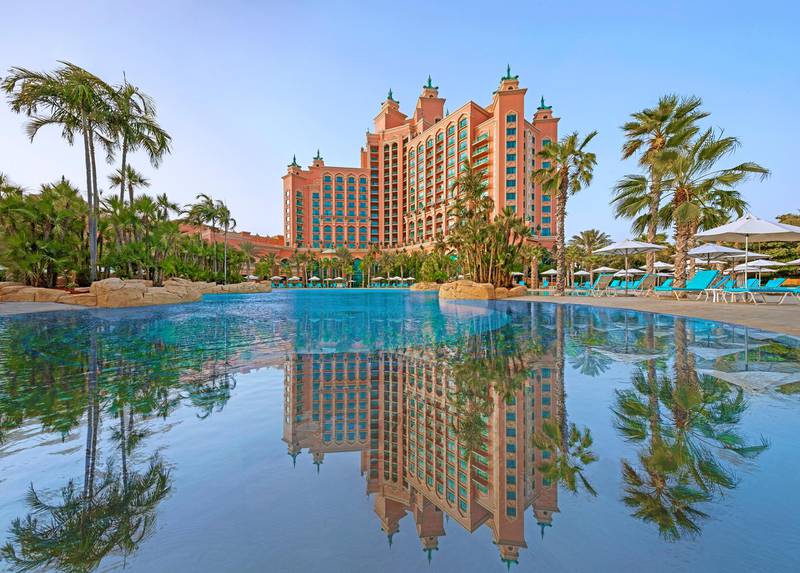 The world-famous Atlantis Hotel in Dubai is home to the Atlantis Aquaventure Waterpark, which is widely considered to be the best water park attraction in the United Arab Emirates.
This five-star resort is not only known for its stunning beaches, but it also features the largest lazy river in the area, a variety of free-fall water slides, and even a slide that takes guests past a tank with sharks.
It is the largest waterpark in the world and is home to more than 105 slides, attractions, and experiences that shatter records.
At Atlas Village, you could even get to interact with some friendly bottlenose dolphins from the Indo-Pacific or some playful South African fur seals.
6.Sandos Caracol Eco Resort & Spa – Playa Del Carmen, Mexico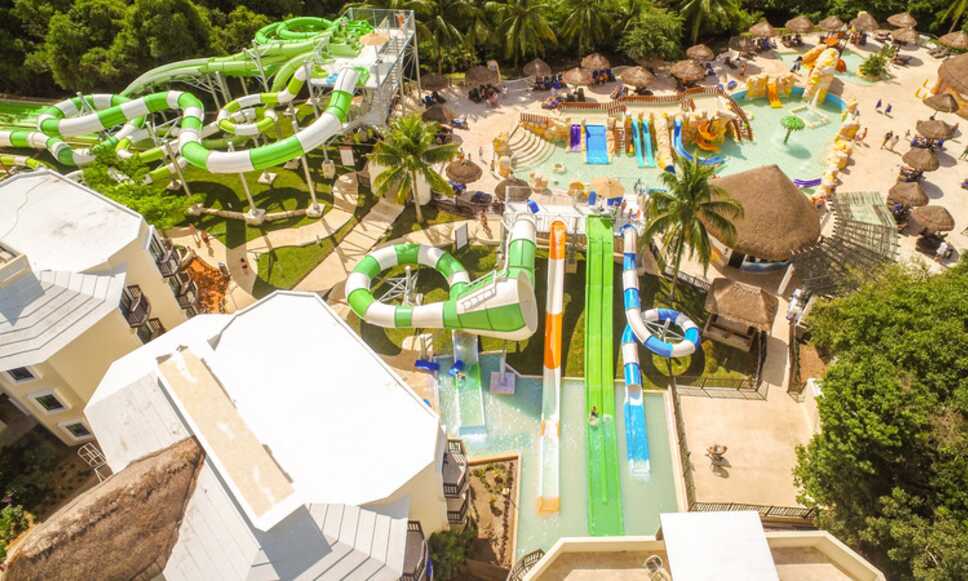 The Sandos Caracol Eco Resort & Spa in Playa del Carmen, which is located in the Yucatán Peninsula, is home to one of the most extensive water parks in all of Mexico.
It started out as a splash area for the younger children, but it has since expanded to include 29 water slides with different areas for different age groups.
These areas include a smaller water play area for the younger children, as well as large, looping slides for adults, teenagers, and older children, with lots of fun statues and spraying fountains in between.
In total, there are 29 different slides.
This eco-friendly facility makes it easier for the parents to go away and enjoy some fun for themselves, including treatments in the luxury spa.
The infant and kids' clubs that are offered at this establishment make it possible.
7.Crown Reef Beach Resort – Myrtle Beach, SC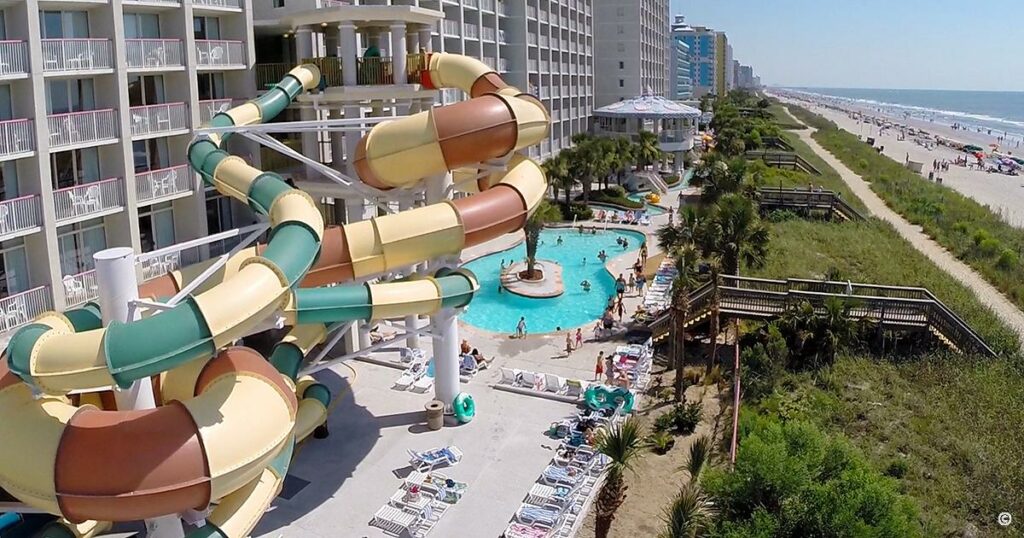 The Crown Reef Beach Resort and Waterpark provides guests with a resort experience that encompasses all of their needs.
It is one of the top water park resorts in Myrtle Beach, and it features attractions such as kiddie slides and four-story water slides with a number of alternatives in between.
In addition, it has a separate water park that is designed just for the youngest members of the family.
There is also a lazy river where you can float, and there are Jacuzzis where you can soak your worries away and soothe your aching muscles after a day of playing.
There is a lot to do at Myrtle Beach as well, including rides on the Ferris wheel that is 190 feet tall and is located along the boardwalk, exploring the stores and cafés that are there, and engaging in a broad variety of sports like as parasailing and zip-lining.
Best Resorts With Water Parks Around the World
8.Nickelodeon Hotels & Resorts Punta Cana – Dominican Republic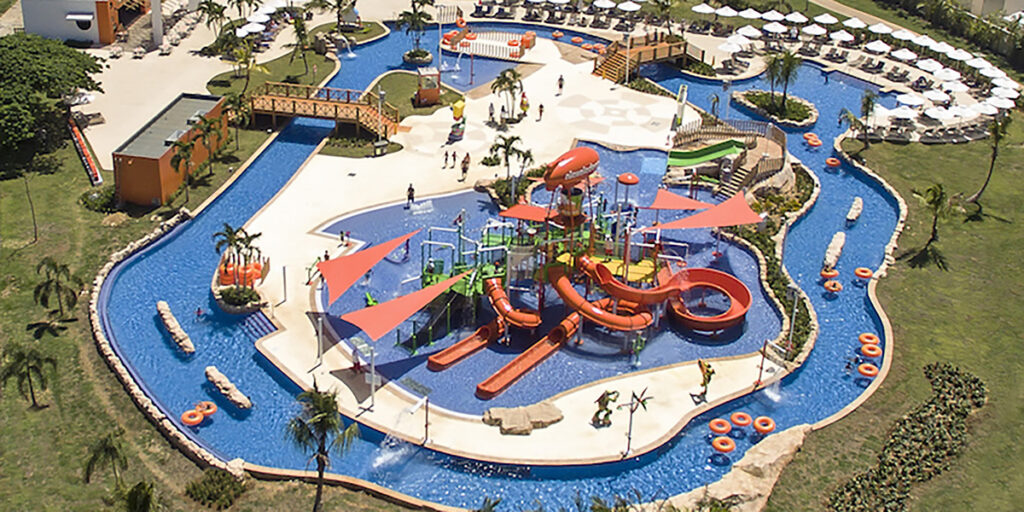 The Nickelodeon in Punta Cana is one of the best places to visit if you're in the mood for anything tropical.
When it comes to premium resorts that offer an exceptional water park experience, many people consider it to be the best of the best.
It is equipped with a lazy river, water slides, and splash pads specifically designed for children. Even mass "slimings" can be participated in here.
It is an all-inclusive resort, which means that practically all of the food, beverages, entertainment, and activities are included.
In addition, it is located along a lovely soft sand beach that has loungers.
In addition to that, there is an oceanfront infinity pool that offers poolside service as well as an adult-only pool that features a swim-up bar.
The accommodations are family-friendly and enjoyable, and many come with patios or balconies.
There are a dozen different high-quality dining and drinking establishments available, ranging from a food truck to an astronaut restaurant to a food truck. Additionally, several of them provide swim-up access.
9.Jewel Runaway Bay Beach & Golf Resort – Runaway Bay, Jamaica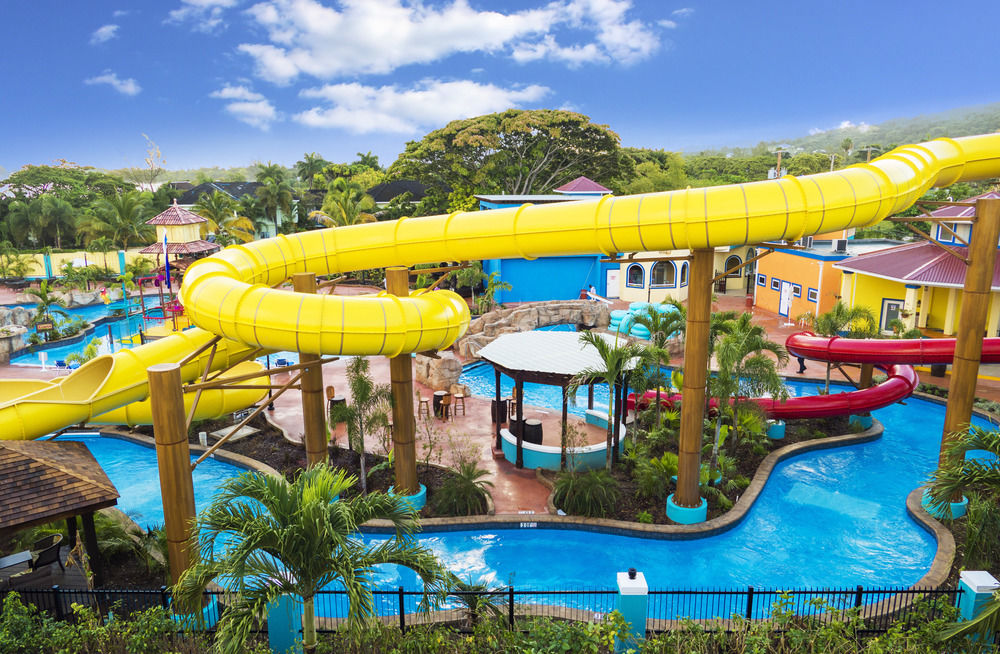 The all-inclusive Jewel Runaway Bay Beach & Golf Resort features a wonderful water park that is complete with exciting slides, grottos, waterfalls, and a lazy river.
A plethora of additional amenities are also available, such as a nineteen-hole golf course that provides players with a spectacular view of the Caribbean while the children participate in activities that are geared toward children of all ages, from infants to adolescents.
There is a magnificent swimming pool, an immaculate beach, and a full-service spa where guests may indulge in a massage.
In addition, there are seven restaurants where guests have access to unrestricted supplies of fruit juices, soft drinks, and local alcoholic beverages.
All of the rooms and suites come equipped with flat-screen cable televisions, CD players, complimentary wireless internet access, coffeemakers, and private balconies that are furnished.
Some of them have large porches that stretch outside and even have private plunge pools.
10.Kalahari Resort – Wisconsin Dells, Wisconsin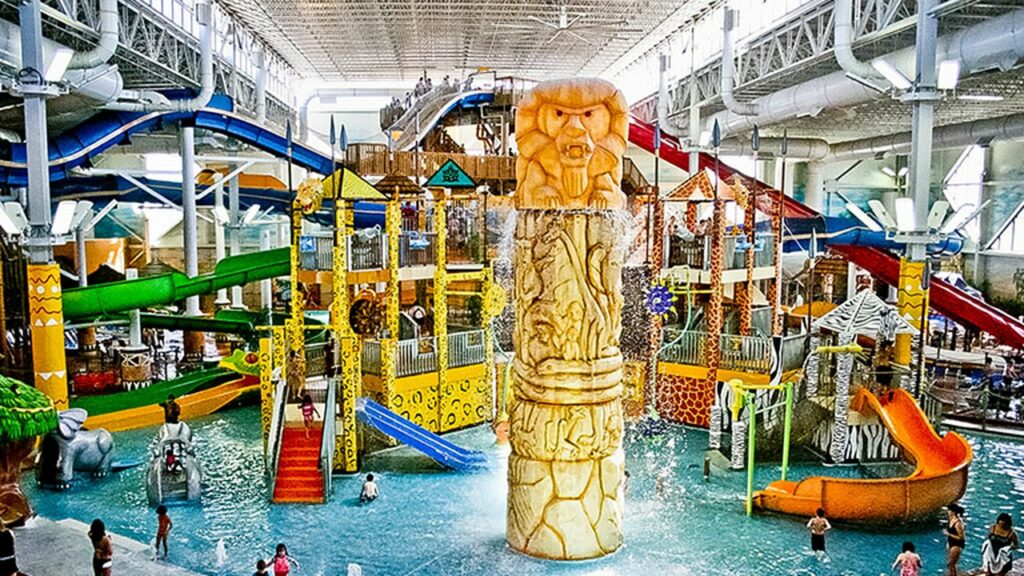 The Kalahari Resort in Wisconsin Dells is widely regarded as the best water park in the area. It has the largest indoor water park in the United States and maintains a constant temperature of 84 degrees Fahrenheit throughout the year.
When the conditions are just right, you may even go to an outdoor water park and have fun.
There is a water coaster called the MasterBlaster, a bodyboarding and surfing simulator called the Flowrider, and a water slide with a drop of sixty feet.
All of these amazing elements can be found here.
You may also have fun on the region's only slalom water slides, as well as funnels, flumes, family raft rides, and other types of water attractions.
In addition, the adventure park features amusement park attractions such as a ferris wheel and carousel, as well as mini-golf, bowling, ropes courses, and other activities.
Best Resorts With Water Parks Around the World
11.Wilderness at the Smokies – Sevierville, Tennessee
Wilderness at the Smokies is located in the foothills of the Great Smoky Mountains and features three enormous water parks, one of which is indoors and two of which are located outside.
A wave pool, inner-tube slides, water slides that are 150 feet long, and a vertical drop water coaster are some of the more famous elements that can be seen outside.
Inside, you'll discover some of the park's most stunning attractions, including a rafting ride that's five stories high, a surf rider, a gigantic wave pool, and a waterslide with an enclosed loop that's 450 feet long.
In addition, the site features a ropes course, a climbing wall, a mini-golf course, bowling lanes, a big arcade, a multi-level laser tag arena, and a bowling alley.
The rooms have a mountainous motif and were constructed with families in mind, with bunk beds, Murphy beds, and other sleeping arrangements.
The majority of them come equipped with a kitchenette or a wet bar, and each one features a coffeemaker, a microwave, and a compact refrigerator.
12.Fodele Beach & Waterpark Resort – Crete, Greece
If you and your family are considering about taking a trip to Crete, you should give some consideration to staying at the Fodele Beach & Waterpark Resort for at least a portion of your time there.
It has a beautiful water park that is only up the hill from it, and guests can get there by a tiny "train."
The hotel is located directly on the beach. In addition, there is a kids' pool, two outdoor pools, one of which is covered, and a range of water activities that guests may participate in.
In addition, guests get the opportunity to play mini-golf and archery.
The four-to-twelve-year-olds will have a great time at the kids' club, and their parents will appreciate the opportunity to have some quiet time to themselves.
There are three full-service restaurants, each with its own patio, as well as snack bars, poolside bars, and beach bars. Meals and beverages are included in the room prices.
Flat-screen televisions, balconies or patios are standard in all of the rooms and suites here. Some provide their guests private pools or even direct access to public pools.
13.Paradise Costa Taurito & Aqua Park – Las Palmas, Gran Canaria, Grand Canary Islands
This hotel is just steps away from the beach and features two pools, one of which is a huge pool complete with a pirate ship and slides, in addition to a separate pool specifically designed for children.
On-site activities include mini-golf, bocce ball, and a bowling alley.
There is also a kids' club for children aged four to twelve, which frees up the parents to take use of the spa's steam room, sauna, whirlpool, and menu of massage services.
The daily entertainment program has a variety of events, ranging from morning fitness classes to evening performances, and dining options include a buffet restaurant and a snack bar beside the pool.
Each room features a mini-fridge, a flat-screen television, and a balcony or patio with a view of the beach.
The 13 Best Resorts With Water Parks Around the World 2023 –Newshub360.net
Related Post
Credit : www.Newshub360.net