Types Of Bank Accounts In South Africa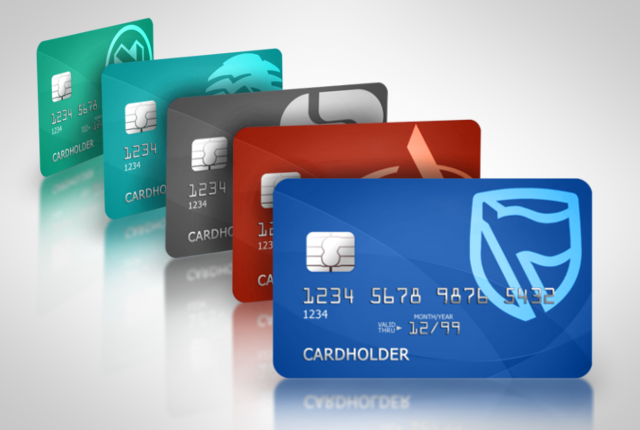 There are various Types Of Bank Accounts In South Africa, each with its own set of features, functions, and drawbacks, which we want to highlight. There are several types of bank accounts available in South Africa, each with its own set of benefits.
Everyone knows that it is necessary to register a bank account in order to save and invest money in these difficult times. It is unsafe to store large sums of money at home because criminals may be drawn, and the money may be lost.
After deciding that keeping one's money in a bank is the best option, the next step is to choose the type of bank account to open. As previously said, there are various types of bank accounts in South Africa. As a result, in this post, we'll look into these issues and offer some advice.
However, we recommend that you contact specific banks before making a decision because this will allow you to compare the services they provide, including bank fees.
There are four major types of bank accounts in South Africa. Here are they, as well as their importance:
1. Savings Accounts
It is a deposit account that every bank in the country offers, as is well known. It has a low interest rate and provides principal security.
A savings account is distinct from other types of accounts, despite certain similarities. You can quickly deposit and withdraw money with one. So, if you want something really flexible, this is the way to go.
Although, unlike a cheque account, it does not allow you to utilize checks, its flexibility has given it an advantage. Unlike some other types of accounts, where you must wait for a set period of time to withdraw money, you can always withdraw your money whenever you choose (as agreed with the bank).
Nonetheless, you should be aware of bank fees, which vary from one bank to the other (which is why we encouraged that you visit individual Banks)
2. Cheque Accounts or current account
This account resembles a savings account in certain ways, but they are not the same. You can also deposit your money and rest assured that it is safe with the bank. The fact that owners are provided check books distinguishes this account from the rest of the pack, also known as a current account.
However, you can still use automated teller machines (ATMs) and Internet banking to get your money. However, it should be noted that, in comparison to a savings account, this account is more expensive to manage.
If you're looking to open a bank account for your business, you might want to look into this one, as it's a solid option that should meet your needs.
3. Mzansi Account
Another popular account type in South Africa is the Mzansi Blue Account. It's also quite cool and unusual. It's easy to use and inexpensive. It's a type of transmission account that anyone in South Africa can open.
Simply walk into any bank in the country to open this account. It's important to understand that it's designed for people who have never had a bank account before (and may not have a stable income). If you know that both savings and checking accounts are out of your reach, this is an option.
It's also worth noting that the service, as well as ATM withdrawals, are subject to service charges. Despite its simplicity, it can be used to make cash deposits and withdrawals.
The high number of people who are banked is one of the signs that a society is fully developed. As a result, South Africa is doing all possible to guarantee that more citizens have access to banking services. You can open one of these bank accounts with any South African bank and get started right away.
4. Money Market Investment Accounts
These are much improved accounts. They're actually high-yielding money market accounts. Various banks provide a variety of competitive interest rates. These accounts are not the same as traditional savings and checking accounts. There is no set investing time, but you must make a deposit.
If you want to start saving for the future, the Money Master Account is a good option. Your money earns interest as a result of how it functions. When the tenure is complete, you will get your initial deposit as well as any accrued interest.
This account (sometimes known as a money market deposit account) is unquestionably unique. Some banks in the country offer it, and you should inquire with your bankers for additional information.
This is not the same as money market funds. MMFs are highly volatile investment vehicles (that is, worked based on the market performance and may lose value).
Conclusion
To sum up the many types of bank accounts available in South Africa, if you are unsure about the requirements for opening any of these accounts, simply walk into the bank and ask the employees on duty all the questions you have (they will gladly help you). You can be sure that your money is safe if you have your own bank account (your money is safe in the bank).
CHECK THIS OUT :
♦  University Rankings in South Africa 2023 [Univ of Cape Town is 2nd ]
♦  High Schools in Durban, 2023 [ Durban High School is 2nd ]
♦  Private Schools In Johannesburg [ St. Martin's is 3rd ]
♦  South African Universities With The Best Academic Performance
♦  Best High Schools in Johannesburg [ St John's College is 2nd ]
Credit : Newshub360.net