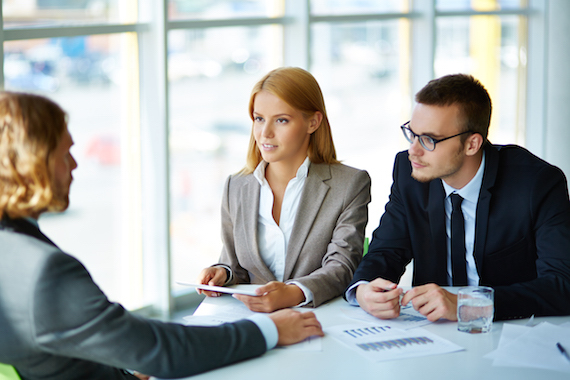 List of South African Recruitment Agencies For UK 2023: It may be quite challenging to locate top-tier talent in today's market due to the high level of competition.
The process of recruitment may take a lot of time for an HR manager, which can prevent them from focusing on other jobs that are equally as vital, such as strategy planning, staff development, and employee retention. Because of this, it is necessary to utilize the services of recruiting firms.
Some of the most popular South African recruiting firms for the UK are Express Employment, Sheli Placements, and Tiger Recruitment; more famous South African recruitment agencies for the UK are included below.
South African Recruitment Agencies for UK
Express Employment Professionals
Address: 70 Hunt Rd, Glenwood, Durban,
Website: www.expresspros.co.za/
Express Employment Professionals finds jobs for their candidates in a wide array of industries. When you work with Express, you become part of a team of local employment specialists who, in turn, have built personal links with the businesses that are hiring.
Through these connections, you are able to further your career opportunities.
Express gives you the freedom to work as you choose, and you won't ever have to pay a service fee even if you start a new career or look for a part-time job to supplement your income.
This is true regardless of whether you're beginning a new career or trying to find a part-time job to supplement your income.
Express Employment Professionals was founded with the purpose of assisting businesses in locating potential candidates for employment and assisting candidates in locating employment opportunities.
Express Employment Professionals is able to provide local businesses and individuals looking for work with a wide range of staffing solutions, including professional search and contract, temporary and contract staffing, evaluation and direct hiring, flexible staffing, and onsite services.
Employers are able to make advantage of Express' human resource management services, which include an HR Hotline, HR compliance audits, the preparation of employee handbooks, Organizational Effectiveness Surveys, on-site client training sessions, and affirmative action plans.
Sheli Placements
Address: Athol Road & Johannesburg Rd, Highlands North, Johannesburg
Website: www.sheliplacements.co.za/
Sheli Placements is a professional recruitment agency that is totally automated, allowing businesses to hire medium to high-level candidates more quickly and at a lower cost.
They specialize in prospect and business connections, always putting the requirements of the individual first. Although there is no shortage of job seekers, Sheli recognizes that business owners still struggle to discover the proper type of candidate and rely on word of mouth to find candidates.
Sheli Placements strives to make the process of finding the perfect individual as simple and cost-effective as possible. Sheli Placements conducts complete background checks on candidates, including criminal and ITC fraud checks, as well as a unique handwriting analysis to ensure that no stone is left unturned.
At Sheli Placements, they handle all types of recruitment, and no job is ever too little or too tough for us to handle. Companies ranging from medical to financial to legal to engineering and education, as well as a large NPO sector, are among our clientele.
Tiger Recruitment (South African Recruitment Agencies)
Address: 87 Minuach Rd, Highway Gardens, Edenvale
Website: www.tigerrecruitment.co.za/
Tiger Recruitment not only meets your workforce needs, but also ensures that you are satisfied with the service you receive. They are a dynamic, multi-faceted people agency capable of providing recruitment skills at all levels of employment, from drivers to top management, in all industry sectors.
Tiger Recruitment, based in Edenvale's Highway Gardens, is dedicated to providing exceptional service to their client and they consider their long-term relationships with businesses extremely important.
Tiger Recruitment expects complete confidentiality from its employees and guarantees the same to both clients and candidates. They are dedicated to "doing it right the first time," and we endeavor to place the appropriate individual in the right position, assuring both client satisfaction and cost effectiveness.
IOS Africa
Address: Vasco Estate, Wiener St, Cape Town
Website: www.measuredability.com/
IOS Africa is an international recruitment firm situated in South Africa that employs the methodology and competencies that Greys Recruitment and Measured Ability have successfully executed for over three decades.
Their business approach is organized around specialized divisions that cater to the Mining, Construction, and Oil and Gas industries, as well as related divisions in the subsea & marine, drilling, well delivery, rig people, health & safety, and architectural sectors.
They provide permanent, contracted, and temporary staffing services to worldwide blue-chip companies as a recruitment agency in South Africa for abroad positions.
They are perfectly positioned to handle your personnel requirements on a local and global scale since we have a thorough grasp of African cultures, habits, and local settings.
IOS Africa professional teams execute over 10,000 monthly payroll transactions for clients nationally and internationally, based on their 38 years of experience in the blue and white-collar perm and temp business.
Sales Fraternity (South African Recruitment Agencies)
Address: Shopping Centre, Bellairs Dr, Northriding, Randburg
Website: www.salesfraternity.co.za/
Sales Fraternity is a leading recruitment firm in South Africa. It took a lot of hard work, try, and error to become a top South African recruitment agency. They specialize in hiring prospects in different sectors across the country.
Thymic Connections
Address: No 2 Central Rd, Fish Hoek, Cape Town
Website: www.thymicrecruitment.com/
Thymic Connections, situated in Cape Town, South Africa, is a major international medical recruitment agency.
Thymic Connections specializes in placing healthcare experts in prestigious institutions in South Africa, Saudi Arabia, the United Arab Emirates (Dubai and Abu Dhabi), and the United Kingdom. Registered Nurses, Doctors, and Allied Healthcare Professionals of all disciplines are sought by us.
Thymic Connections is South Africa's largest medical recruitment agency, with offices in Saudi Arabia,  Libya, and Kuwait, as well as Australia, the United Kingdom, and South Africa.
Thymic Connections is also involved in local recruitment, successfully placing South African nurses, as well as nurses from other countries with a valid work permit or permanent residence permit, in private hospitals in South Africa on a contract or permanent basis.
Redline Recruiting 
Address: 12th Avenue, Edenburg, Sandton
Website: www.redlinerecruitment.co.za/
Redline is a recruitment firm that source and place management and generalist positions for clients. They provide staffing services to Architectural, Construction, Interior Design, Engineering, Graphic Design, Kitchen Design, Décor, and Supply Chain and Manufacturing firms.
They've been in business for 16 years and are constantly improving their services for both clients and candidates.
They are a group of seasoned recruiters with the necessary credentials and expertise. They are also a family-owned and operated business with a Director that is actively involved in all client and candidate specifications from start to finish.
They specialize and recruit prospects in Environment, Executive Placements, Building and design, Finance, and Procurement, Marketing.
Redline also assist companies all around South Africa, with a particular concentration on Gauteng, and have successfully recruited for positions all over the world when needed.
Staff Solutions (South African Recruitment Agencies)
Address: No 38 Webber St, South End, Gqeberha
Website: www.staffsolutionsrecruitment.co.za/
Staff Solutions is a family-owned and operated recruitment firm that claim to place the 'best person' for the job.
With both clients and candidates, they endeavor to establish a friendly and professional relationship. Staff solutions follow the provisions of the Labour Relations Act at all times. Michelle Tuck, who has a B.Com in Industrial Psychology, founded Staff Solutions in 2004.
She has vast expertise and in-depth knowledge of the recruitment process and corporate dynamics, as does her team of experienced advisors.
Eric Tuck oversees the Temporary Employment division and is in charge of Technical Recruitment.
Staff Solutions has expanded its services to include national clients as it has grown to become the preferred recruitment firm in the Eastern Cape Town.
Both their clients and applicants benefit from a cordial and professional connection.
They take pride in providing individualized, professional, dependable, effective, and efficient recruitment and human resource services. Some of their specialities include:
Payroll Processing
Verifications
Reference Checks
General HR Services & Functions
Disciplinary Enquiries & Actions
Dismissals & Grievances
Skills Development
Psychometric Testing
Focus Personnel (South African Recruitment Agencies)
Website: fokuspersonnel.co.za
Focus Personnel Trust is a group of hardworking individuals with a lifetime of combined experience as well as a passion for keeping up with the market and its needs. Debbie Potgieter and Siovahn Terblanche founded Focus Personal in 1992, and they've been growing ever since.
Permanent Placements and a Temporary Employment Service are the two sections of Focus Personnel Trust. They engage with all industries and sectors within these two categories, giving their clients and applicants the widest choice of opportunities available.
Focus Personnel are up to speed on legal standards and regulations as members of the Association of Personnel Services Organizations (APSO), and they rigorously adhere to them.
A team of Industrial Relations attorneys drafted and reviewed the documents used by the company to guarantee that no discrimination occurs and that they satisfy the standards of the Basic Conditions of Employment Act, the Employment Equity Act, and the Labour Relations Act.
Kempston Personnel
Address: No 10 Dersley St, Nahoon, East London,
Website: www.kempstonrecruitment.co.za/
When it comes to delivering staffing services to businesses in a wide range of sectors, Kempston Recruitment is an industry leader.
They provide complete recruiting solutions that are professional, in line with best practices, and affordably priced across a wide variety of functional commercial sectors, including management, technical, financial, sales, and support roles. Their goal is to exceed the expectations of our clients.
A specialized recruitment team with substantial industry expertise, as well as the required certifications and abilities to provide a professional service to both clients and candidates, manages and staffs the division. This team is also responsible for the division's overall management and direction.
Kempston Recruitment takes great pleasure in offering individualized service to its customers, and as a result, the company is able to meet the senior to entry-level staffing demands of its customers while also giving value.
Kempston Recruitment is in an excellent position to deliver on a national scale because to its headquarters in East London and Port Elizabeth, in addition to its satellite branches located around the country.
Because Kempston Recruitment is a member of APSO, the governing body of the recruitment industry, which outlines the required code of best practice and ethics, both clients and candidates can rest assured that when they work with Kempston Recruitment, they will receive a service that is both legally compliant and professional. APSO outlines the required code of best practice and ethics.
Conclusion: List of South African Recruitment Agencies For UK
You may find it challenging to land the job of your dreams, particularly in light of the intense competition that exists in today's labor market; but, recruitment organizations are here to help.
Meanwhile, in order to help fill available jobs, businesses regularly seek the assistance of recruiting agencies. This is typically due to the fact that corporations just lack the time to carefully go through all of the applications that they have received.
List of South African Recruitment Agencies For UK 2023 – Newshub360.net
CHECK THIS OUT:
♦  Top 10 Highest Paid Footballers in South Africa 2023
♦  Top 10 Highest Paid Footballers at Mamelodi Sundowns 2023
♦  Top 10 Highest-Paid Footballers at Kaizer Chiefs [ Billiat is 2nd ]
♦   Top 10 Highest Paid Footballers at Orlando Pirates 2023
♦  Top 10 South African Footballers Who Went Broke After Retirement
♦  Top 10 Richest Football Club Owners in South Africa [ Motsepe is 2nd]
♦  Top 10 Most Expensive High Schools in South Africa and Their Fees
♦  Top 10 Richest Football Clubs in South Africa [ Kaizer Chiefs is 2nd]
Credit :www.Newshub360.net