Top 13 Rarest Lego Star Wars Sets Ever Made 2023: Lego is one of the world's most successful toy companies, even incorporating theme parks, video games, and films of their own, while Star Wars is one of the most well-known and longest-lasting franchises, including films, television shows, video games, and toys.
The year 1999 marked the beginning of a collaboration between these two powerhouses, which resulted in the creation of hundreds of amazing and one-of-a-kind Lego models for fans to build and show.
The following are some of the partnership's most unique creations, which range from imposing warships to a Yoda designed for tourists.
Top 13 Rarest Lego Star Wars Sets Ever Made 2023
1. 10019 Rebel Blockade Runner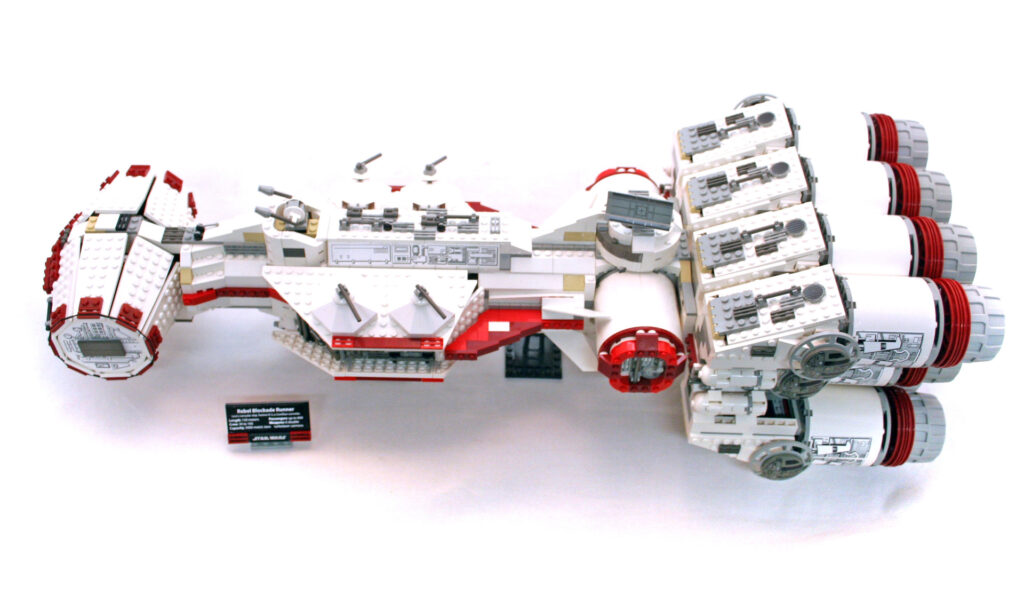 Year released: 2000
Number of pieces: 1,748
Cost Today: $650
An amazing copy of the vessel that Princess Leia preferred to utilize for both her humanitarian and combat-oriented missions, the 10019 Rebel Blockade Runner is a part of the Rebel Blockade Runner Series.
This set originally retailed for $199.99 and has 1,748 individual pieces. It was a part of the Ultimate Collectors Series, which produced sets that were larger in scale and more detailed, and which featured figurines not only from the Star Wars series but also from other superhero properties like Batman and others.
Since the 10019 was decommissioned in 2003, the already pricey set has gained even greater popularity among collectors.
Have you any idea?
The most recent installment in the Star Wars film franchise brought in more than $1.8 billion for Disney at the worldwide box office.
2. TIE Interceptor 7181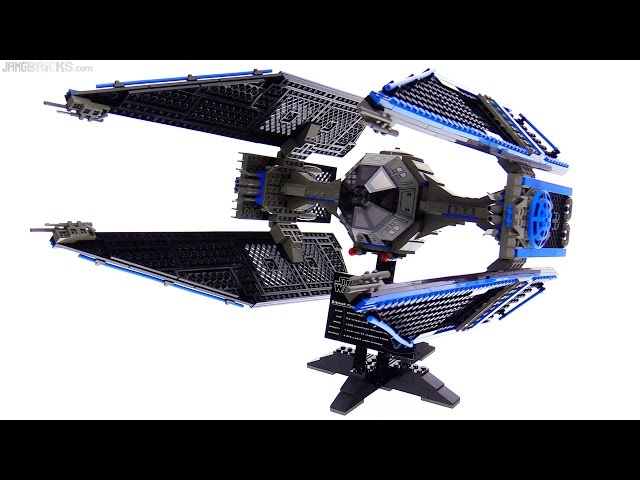 Year released: 2000
Number of pieces: 703
Cost Today: Inconclusive
The TIE Interceptor is also a member of the Ultimate Collectors Series, despite the fact that its value varies greatly from piece to piece.
While it is listed for roughly $2,000 on one of Amazon's pages, a seller on eBay is just asking for $170 for it. A simple search on Google verifies that the collection is probably worth anywhere between $400 and $500, which is an increase from its initial price tag.
The set was created to be displayed, and it comes with a specialized stand that may be used to put the finished interceptor on display.
In addition, there is a 48-page instruction booklet included with the set, which further highlights the set's level of difficulty. It is possible to remove its solar wings, which allows for a variety of aesthetics that are authentic to the Interceptor that was used in the films.
Did you know that Carrie Fisher, who played the role of Princess Leia in the Star Wars saga, was only 19 years old when she tested for the role in 1977?
3. Death Star II 10143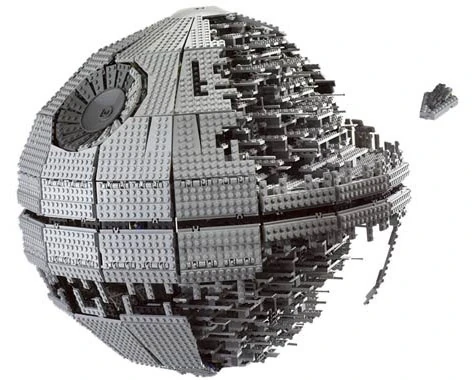 Year released: 2005
Number of pieces: 3,443
Cost Today: $2,112
With over 3,000 individual parts, the Death Star II Lego set is one of the most complicated models to assemble by the company.
It is a replica of the second Death Star, which was built to replace the first one that was destroyed by Luke Skywalker.
The body of Darth Vader's home base is made up of dark grey and black parts, and the set also includes neon pieces that depict the ship's lasers. These components are included in the set.
Have you any idea?
The made-up languages used in "Game of Thrones" and "Star Trek" are examples of conlangs, but the intergalactic languages used in the Star Wars world are not conlangs.
This means that the intergalactic languages of the Star Wars universe do not have complicated systems that are comparable to genuine spoken languages. Instead, the majority of them are composed of individual sounds.
4. Millennium Falcon 10179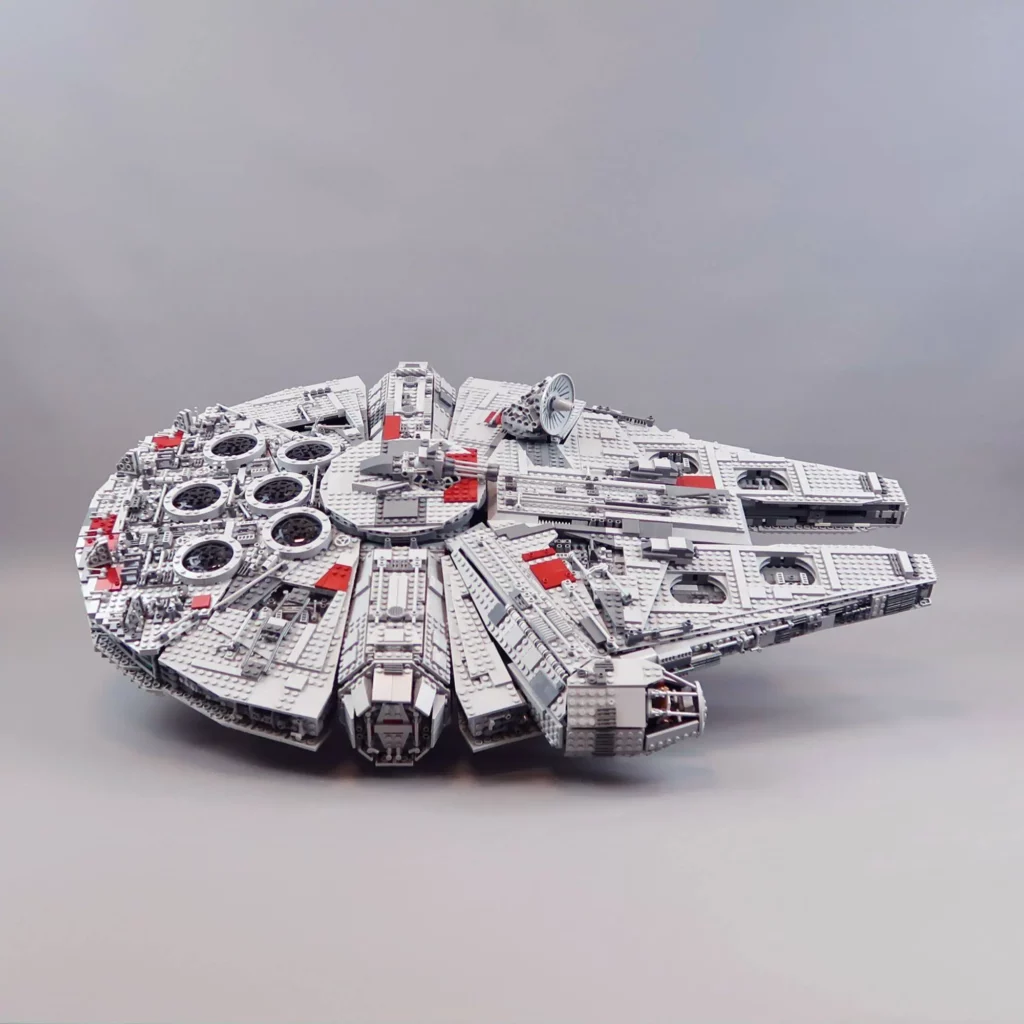 Year released: 2007
Number of pieces: 5,197
Cost Today: $2350
The Millennium Falcon 10179, which is also a part of the Ultimate Collectors Series, is an outstanding recreation of Han Solo's ship.
This Lego set contains almost 5,000 pieces, making it less of a toy and more of an artwork for serious aficionados who want to learn the complexities of assembling such a complicated design.
The set comes with a variety of figurines, including Han Solo, Princess Leia, Chewbacca, Luke Skywalker, and Obi-Wan Kenobi, in addition to the ship itself.
The packaging for this set is just as interesting as the set itself. Those created in 2009 do not come with any additional certifications on the box, however, the ones made in 2007 have. These certificates state that the set is a first edition.
Did you know that in addition to being a film franchise, Star Wars is also a book series that consists of ten different novels?
5. Star Wars Co-Pack (Naboo Swamp & Gungan Sub)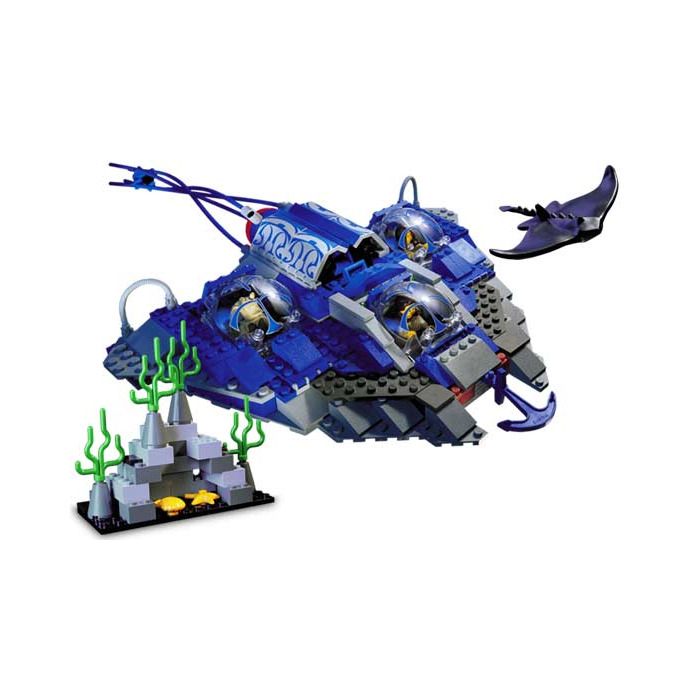 Year released: 1999
Number of pieces: 81 /375
Cost Today: $49.99 – $190
Following the launch of "Star Wars Episode I: The Phantom Menace," Toys R Us in the United States sold a unique co-pack set that included both the Naboo Swamp and the Gungan Submarine.
This set was available for a limited time only. In addition to Obi-Wan Kenobi, Jar Jar Binks, and two battle droids, the swamp set featured Lego bricks that could be used to construct a hut, as well as a speeder bike, a wrecked STAP speeder, and other vehicles.
Bricks that may be used to construct the genuine Gungan Sub, as well as mini figures of Obi-Wan Kenobi, Qui-Gon Jinn, and Jar Jar Binks, are included in the Gungan Subset.
Have you any idea?
Natalie Portman, who played Padme and made her Star Wars debut when she was only 16 years old, followed in the footsteps of Carrie Fisher, who also played Padme.
6. Cloud City 10123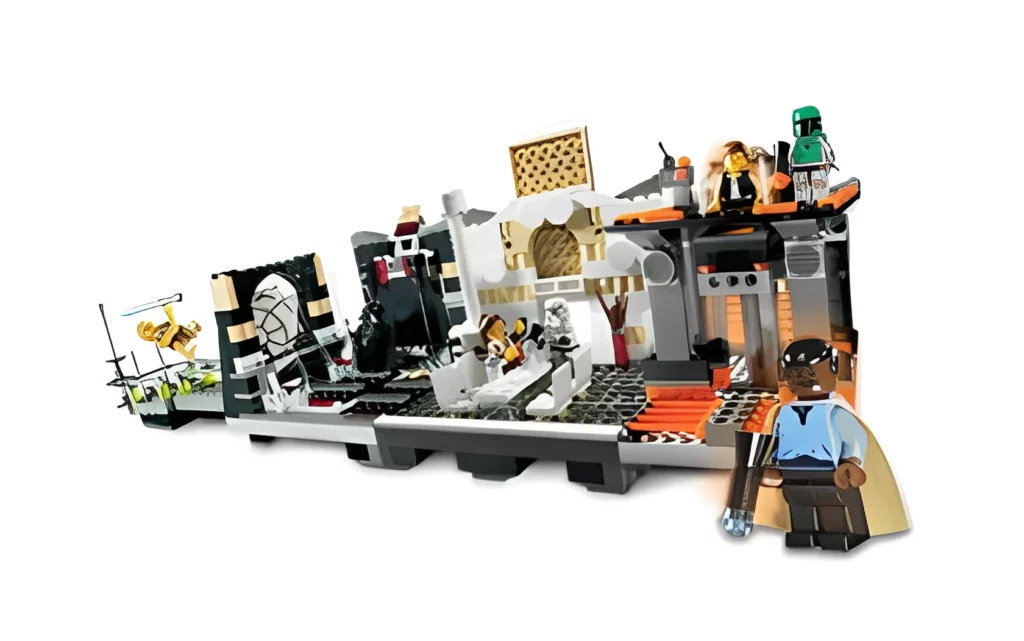 Year released: 2003
Number of pieces: 698
Cost Today: $4,599
The Cloud City 10123 set includes some of the most popular characters from the Star Wars world, such as Darth Vader, Princess Leia, Luke Skywalker, Han Solo both frozen and unfrozen, Lando Calrissian, Boba Fett, and a stormtrooper.
Also included in the set is a stormtrooper. This is a recreation of Cloud City, which appears in "Star Wars: Episode V: The Empire Strikes Back." This is the location where Darth Vader entices Han Solo and Leia and then traps them.
The fact that the set also comes with a partial copy of the city itself contributes even further to the air of enchantment.
Have you any idea?
On eBay right now, a version of the set in perfect condition will set you back $4,599.
7. Imperial Destroyer 10030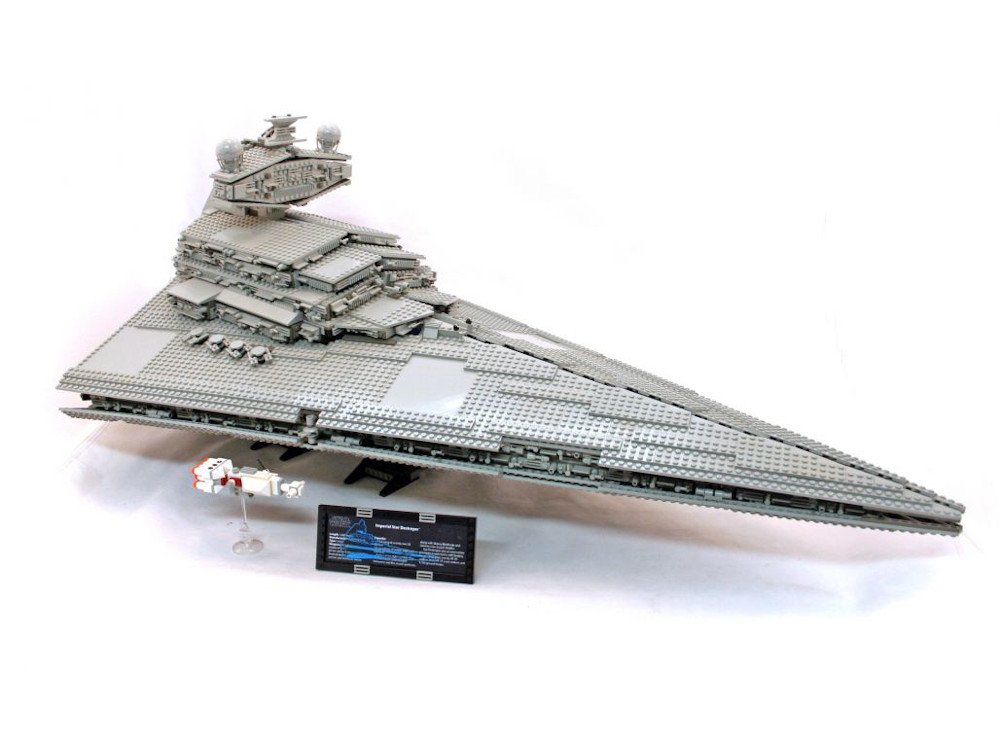 Year released: 2002
Number of pieces: 3,106
Cost Today: $1,500
This set is extremely hard to come by due to the fact that it has been discontinued and is only available in Japan.
This results in the creation of an Imperial Destroyer, a type of ship that was utilized by the Imperial Navy in "Star Wars: Episode IV: A New Hope."
In addition to the figures of Darth Vader, a stormtrooper, an Imperial Navy Trooper, and an Imperial officer, the set includes nearly 3,000 individual components.
The Imperial Destroyer, like the vast majority of other Lego sets, derives its worth from its overall condition.
Because unused sets are so much harder to come by than used ones, unopened boxes in pristine condition can sell for several thousand dollars.
Did you know that Disney paid $4.05 billion for Lucasfilms in 2012 when it acquired the company?
8. Rebel Snowspeeder 75144
Year released: 2003
Number of pieces: 1,703
Cost Today: $430
The Ultimate Collectors Series is a limited line of detailed sets from the Star Wars world. The Rebel Snowspeeder 75144 is also a part of this series.
In the Star Wars film series, "Star Wars Episode V: The Empire Strikes Back," snow speeders assist the rebel alliance in navigating the icy environments of the planet Hoth during the events of "The Empire Strikes Back."
The Lego snow speeder is equipped with opening air brakes and a cockpit, in addition to a gun that can rotate. In addition, there are two figurines included in the set: a pilot and a gunner. Additionally, there is a display stand included.
Have you any idea?
Even though the Star Wars series is not based on a book, a novelized version of the first film was published and sold before the movie was made available in theatres.
9. LEGO Yoda Wearing an "I Love NY" shirt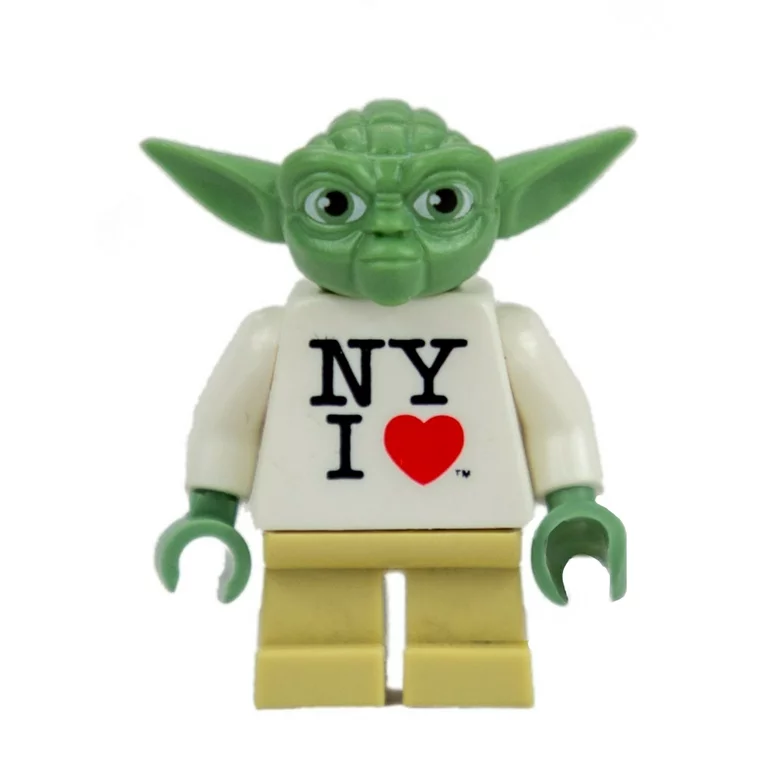 Year released: 2013
Number of pieces: 1
Cost Today: $1,000
The Lego Yoda "I Love New York" t-shirt set was supplied at no additional cost with the purchase of the Starfighter set at the Toys R Us store located in Times Square.
The set was one of only 1,000 available. The entire event served as a celebration of the construction of the X-Wing Star Fighter, the largest Lego set that has ever been produced in Times Square.
The set includes Yoda imitating his signature speech patterns while wearing a shirt that says "NY I Love," as well as a newspaper kiosk, a mailbox, and a street lamp that displays the Broadway street sign.
Did you know that the color of the owner's lightsaber represents their moral standing? As an illustration, members of the Sith order wield red lightsabers, which are symbolic of depravity and wickedness.
10. Lego Toy Fair Star Wars V.I.P. Gala Set Vader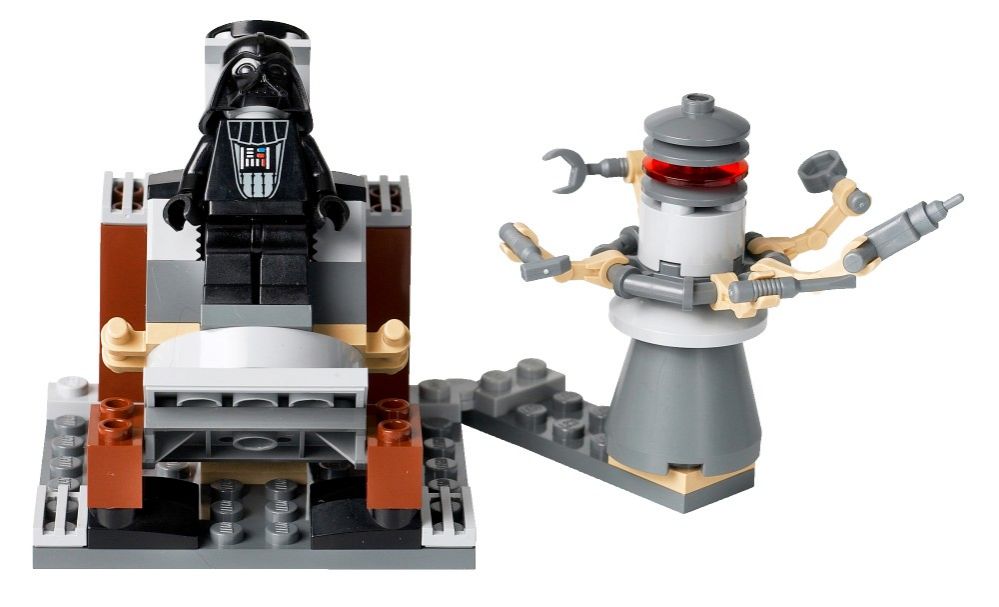 Year released: 2005
Number of pieces: 53
Cost Today: $2,513.72
Attendees of the International Toy Fair in 2005 were the only people who could purchase this set. It includes a droid and the rare sighting of Darth Vader sans his cape, which has only been seen twice before in other Star Wars Lego sets.
The metamorphosis of Anakin Skywalker into the villain Darth Vader, along with the acquisition of his protective armor from Emperor Palpatine, is shown in the set.
The set isn't very big, but because it's so hard to find, Star Wars fans are willing to pay a premium for it; the current market price is believed to be $2,513.72 USD.
Have you any idea?
This set is identical to 7251 Darth Vader Transformation, which was available to the general public and, as a result, is valued at a lower price than the Toy Fair edition of this set.
11. Toy Fair Anakin Promotion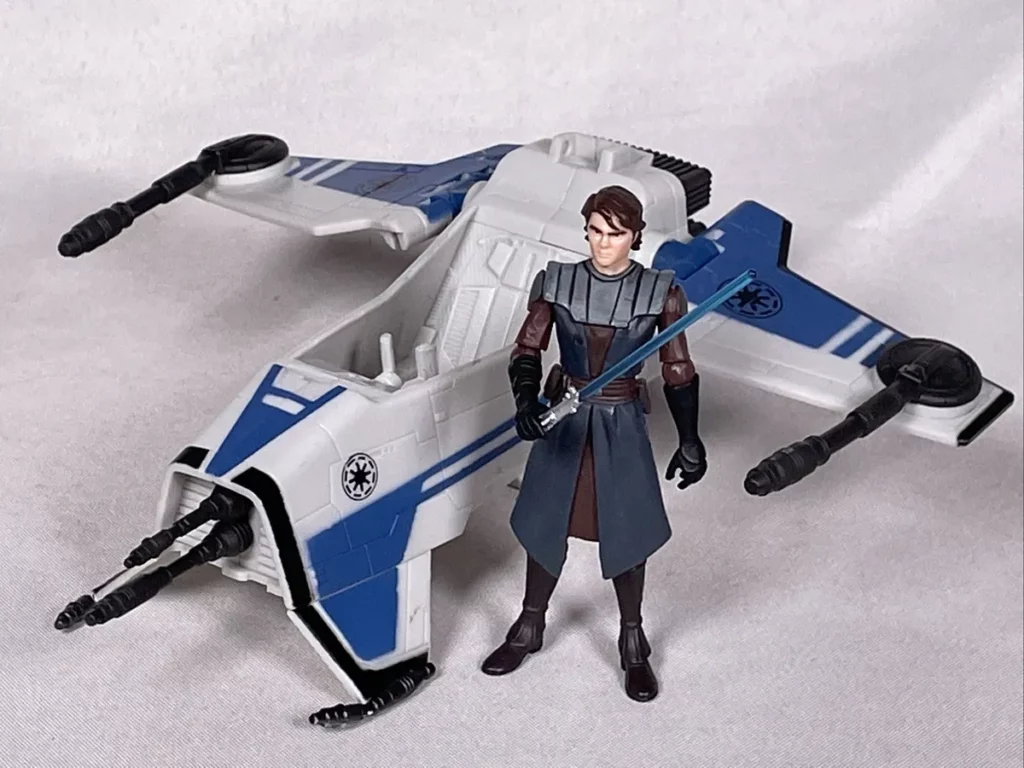 Year released: 2005
Number of pieces: 5
Cost Today: $3,187.20
This Anakin figurine from the promotion set is extremely uncommon and expensive, just like its siblings' sets. This kit includes Anakin Skywalker as well as a Lego display stand that reads "Lego Star Wars VIP 2005."
The tragic student who is corrupted into the evil Sith lord Darth Vader and goes on to cause havoc throughout the galaxy is played by Anakin Skywalker in the Star Wars film franchise.
Even though the figurine is not even close to being as complicated as the other sets on our list, it is nevertheless considered a collector's item and sells for more than $3,000.
Did you know that the iconic double bun hairstyle worn by Princess Leia was modeled from the hairstyle worn by real-life Mexican insurgent women known as soldaderas?
12. Lego Toy Fair Luminara Unduli Promotion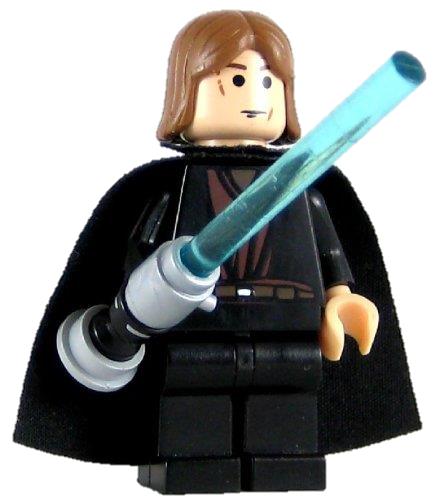 Year released: 2005
Number of pieces: 5
Cost Today: $3,600
The Luminara Unduli Promotion kit sold at the Lego booth at the 2005 Toy Fair is living proof of the old adage that "good things come in small packages."
Another item that was only available at the Toy Fair in 2005, this set consists just of a figurine of Luminara Unduli wielding her green lightsaber while standing on a commemorative base. In spite of the fact that it is fairly diminutive, the statuette of the Jedi master can fetch more than $3,000 on the market today.
Did you know that in the movie, Luminara Unduli has green skin? This characteristic is not portrayed in the figurine that you see above.
13. Han Solo On Tauntaun (Miniland Scale)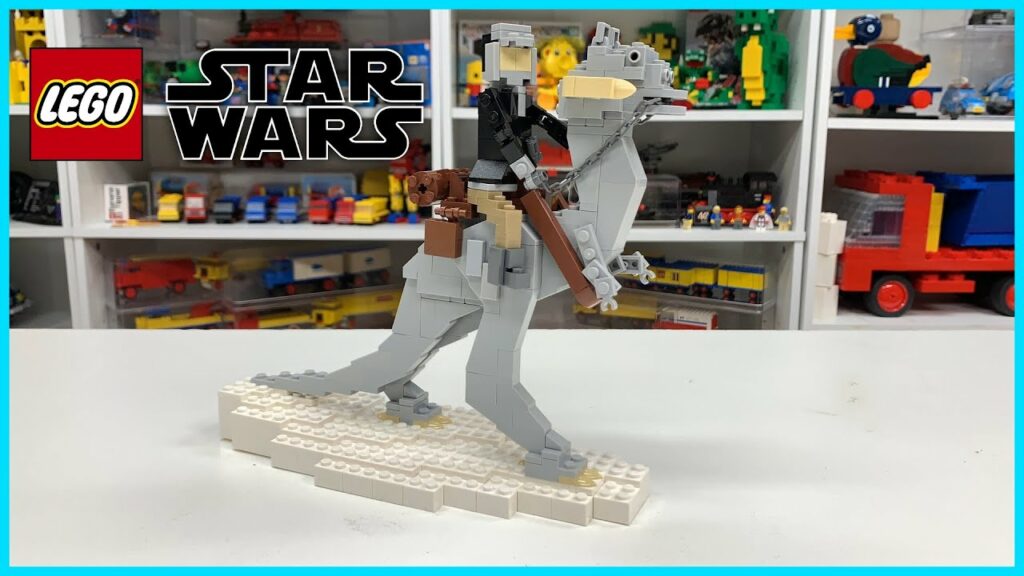 Year released: 2011
Number of pieces: 336
Cost Today: Unknown
This Han Solo figurine was part of a commemorative mini-set that was only available to guests who had purchased a Legoland Ambassador pass to mark the launch of Miniland.
Because it is so difficult to locate, it is the Star Wars Lego set that is considered to be the rarest. Hoth's native horse-like inhabitants are known as Tauntaun, and they live on the icy planet Hoth. They serve in that capacity for the Rebel Alliance.
Did you know that although the events of Star Wars take place in "a galaxy far, far away," many of the filming sites can be found right here on Earth? Some of these locations include Tunisia and Death Valley.
Top 13 Rarest Lego Star Wars Sets Ever Made 2023- Newshub360.net
Related Post

Credit: www.Newshub360.net