SA Female Celebrities With First Class Honours
SA Female Celebrities With First Class Honours [ University Degrees ]. These South African celebrities seem to prove the adage that brains and beauty do go together.
It's fair to say the intellectual bar for Mzansi celebs is not set very high so it's always intriguing when you find out your favorite celebrity has gone to college or better yet holds a university degree.
Check out the following SA female celebs with impressive university degrees:
10. Candice Modiselle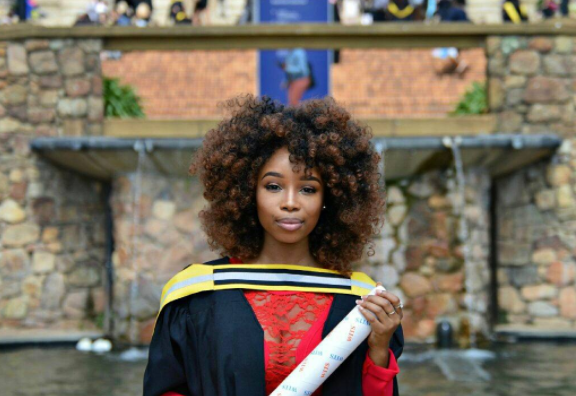 Rising star Candice Modiselle graduated with an Honours Degree from the University of the Witwatersrand in 2017.
9. Gigi Lamayne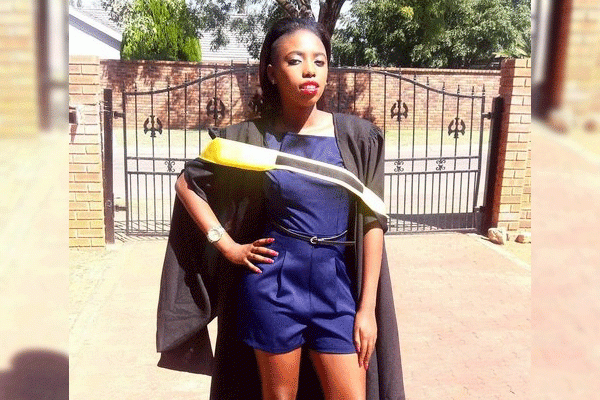 Rapper Gigi Lamayne graduated from Wits University with four distinctions.
The rapper is holds a Bachelor of Arts Degree in Media and Anthropology from Wits University.
8. Ntando Mthethwa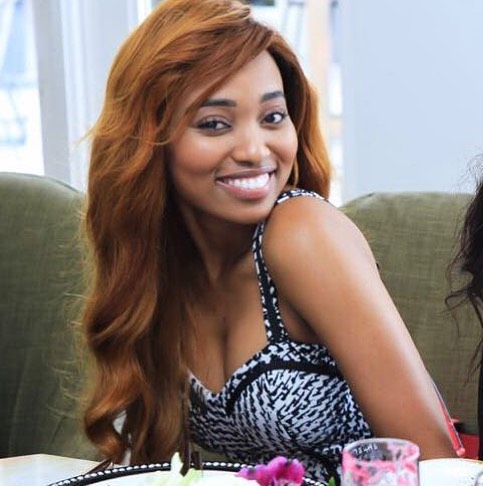 Former Miss SA Ntandoyenkosi "Ntando" Kunene now Mrs Mthethwa graduated from Wits University in 2016.
The 23-year-old obtained a Bachelor of Education with Honours in Curriculum Issues.
7. Nomzamo Mbatha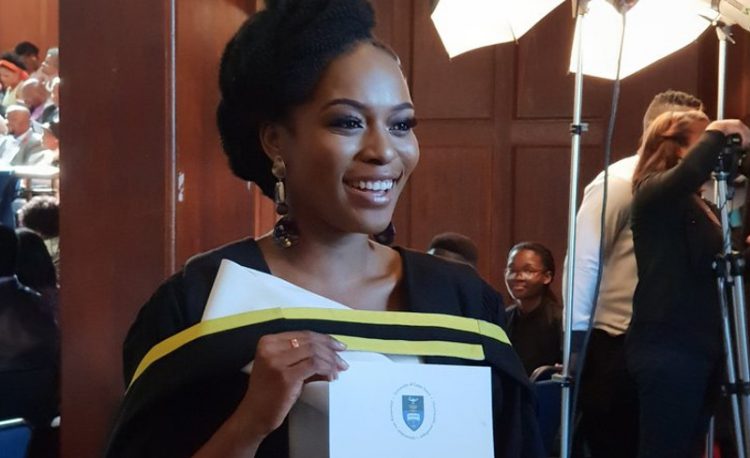 Actress Nomzamo Mbatha graduated on on the 3rd of April, 2018 with a BCom Accounting degree at the University of Cape Town.
6. Thuli Phongolo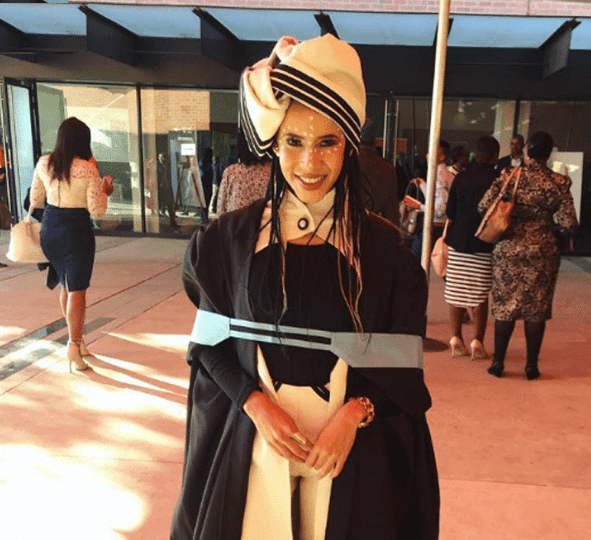 In 2016, Actress and Dj Thuli Phongolo graduated with a Strategic Marketing Degree from the University of Johannesburg.
5. Caster Semenya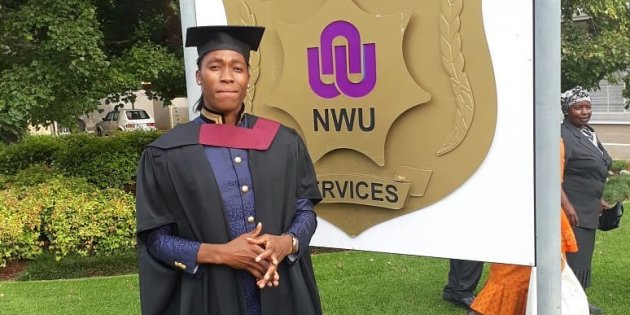 South African athlete Caster Semenya holds a degree from the University of Pretoria in Sports Science.
4. Hulisani Ravele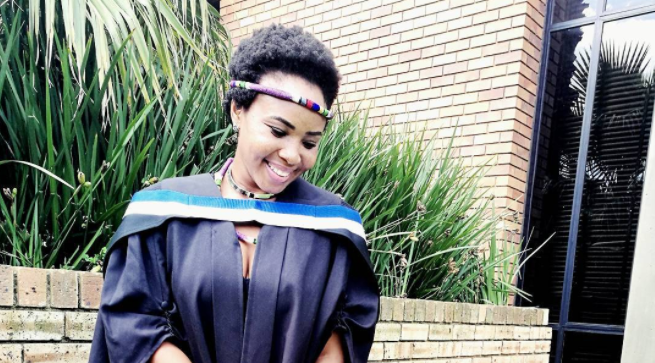 Media personality, Hulisani Ravele proudly graduated with a Bachelor of Arts in Motion Picture Medium (honours) from AFDA media school in 2017.
This is in addition to her Bachelor of Commerce in Marketing Management, which she received in 2008 from the University of Johannesburg.
3. Tumi Voster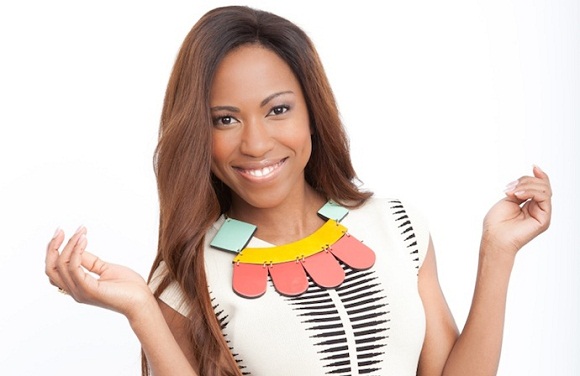 Tumi Voster has a Marketing & Communications Degree from the University of Johannesburg.
2. Innocentia Makapila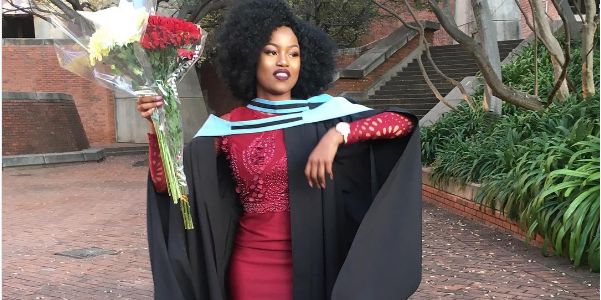 The Muvhango actress graduated with her first degree back in 2015.
She graduated with honours in Applied Linguistic at University Of Johannesburg on 11 April 2016.
1. K Naomi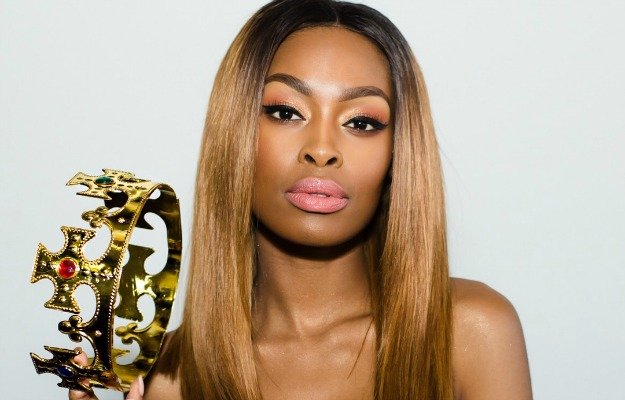 The sexy starlet from Mahikeng in North West graduated with a BA degree in brand building and management from Vega Bordeaux School in 2017.
SA Female Celebrities With First Class Honours – Newshub360.net
CHECK THIS OUT :
♦  Top 10 Schools in South Africa That Charge More than R200,000 Fees
♦  Top 10 University Rankings in South Africa Released [Univ of Cape Town is 2nd ]
♦  Top 10 Best High Schools in Durban, 2023 [ Durban High School is 2nd ]
♦  Top 10 Best Private Schools In Johannesburg [ St. Martin's is 3rd ]
♦  Top 10 South African Universities With The Best Academic Performance
♦  Top 10 Best Boarding Schools in Gauteng [ Parktown Boys is 2nd ]
♦  Top 10 Best Girl's High Schools in South Africa [ Durban Girls is 3rd ]
♦  Top 10 SA Female Celebrities With First Class Honours [ University Degrees ]
♦  Top 10 Best High Schools in Johannesburg [ St John's College is 2nd ]
♦  Top 10 Best Primary Schools in Johannesburg [ Melpark School is 2nd ]
Credit : Newshub360.net