Top 11 Rarest Barbies To Ever Exist 2023: Since the introduction of the Barbie doll in 1959, we have been living in a Barbie world.  This has given young children the opportunity to construct and picture themselves in a variety of roles, including that of regal princesses, bright instructors, talented sportsmen, and more.
In the course of her 62 years in existence, Barbie has played a variety of roles and appeared in a variety of settings, which has led to the creation of a select few rare dolls that are highly sought after by collectors.
Below, you will be introduced to the opulent world of limited-edition Barbie dolls. Bonus points will be awarded to anyone who correctly identifies the highest price, which is over one hundred thousand dollars.
1. Gala 40th Barbie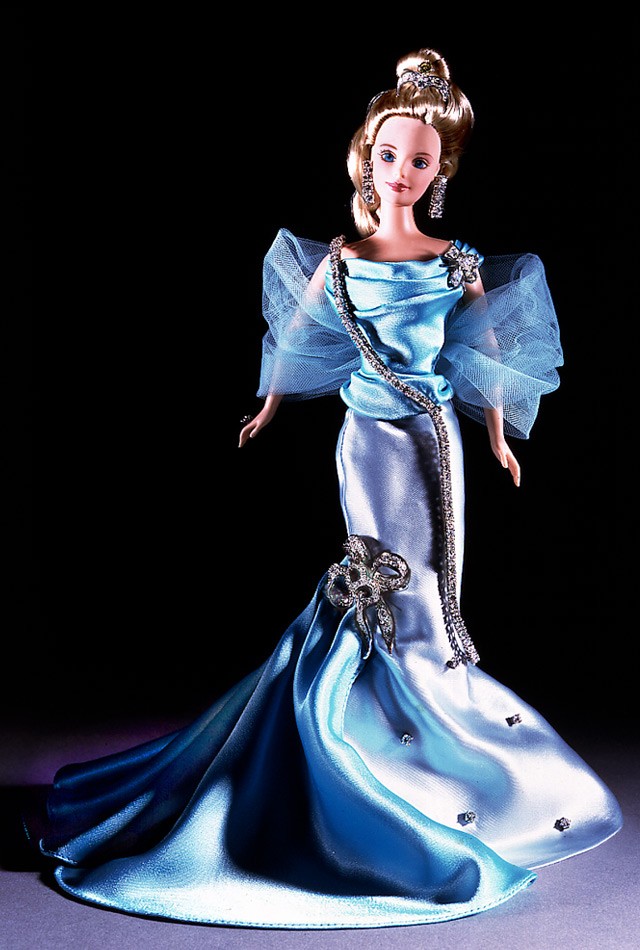 Year released: 1999
Number of pieces: Anniversary dolls
Cost Today: $40
This doll, which is part of a limited edition, was created to celebrate the 40th anniversary of Barbie's introduction.
Her outfit is primarily symbolic, consisting of a beautiful blue dress that stands for her birthstone, aquamarine, and a sparkling bee that is placed on her shoulders.
The sparkling bee is meant to signify perseverance, since the old saying states that bees shouldn't be able to fly, yet they do so regardless. In the interest of brevity, this Barbie is intended to serve as a stand-in for all of the standard anniversary dolls, each of which is a limited edition.
Have you any idea?
Kelly, Barbie's younger sister, is the one that the vast majority of people are familiar with. However, Barbie also has six more siblings who go by the names Todd, Skipper, Stacie, Krissy, and Chelsea.
2. Lunar New Year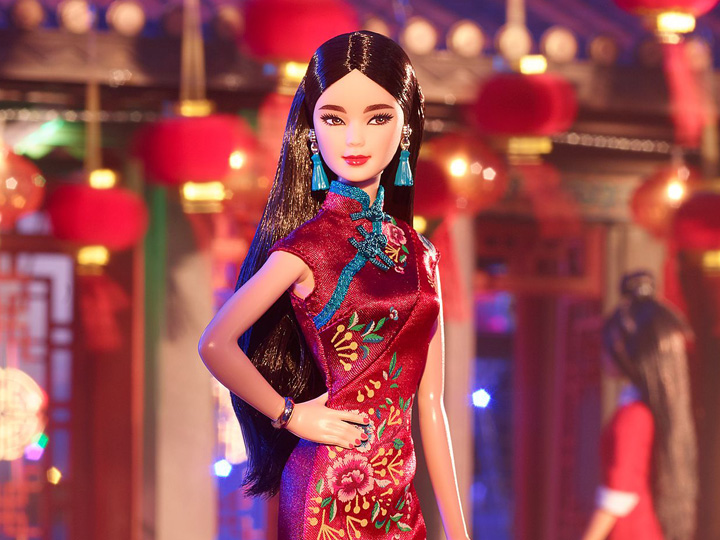 Year released: 2021
Number of pieces: Black Label
Cost Today: $50
One of the most recently released dolls in the Barbie collection, the Lunar New Year Barbie is also one of the most reasonably priced dolls on this list.
Having said that, she is only available in restricted quantities, and each purchaser is only allowed to purchase a maximum of two dolls. The tassel earrings and a red cheongsam with blue trimming are what the doll is dressed in.
The business Mattel states on its website, "May collecting [this] Barbie doll become a cherished tradition," which is an indication that this doll is destined to become a collector's item in the not-too-distant future.
Did you know that the Lunar New Year is celebrated for a period of 15 days, beginning with the new moon and concluding with the full moon? It is a holiday that is celebrated all over East Asia.
3. Lunch at the Club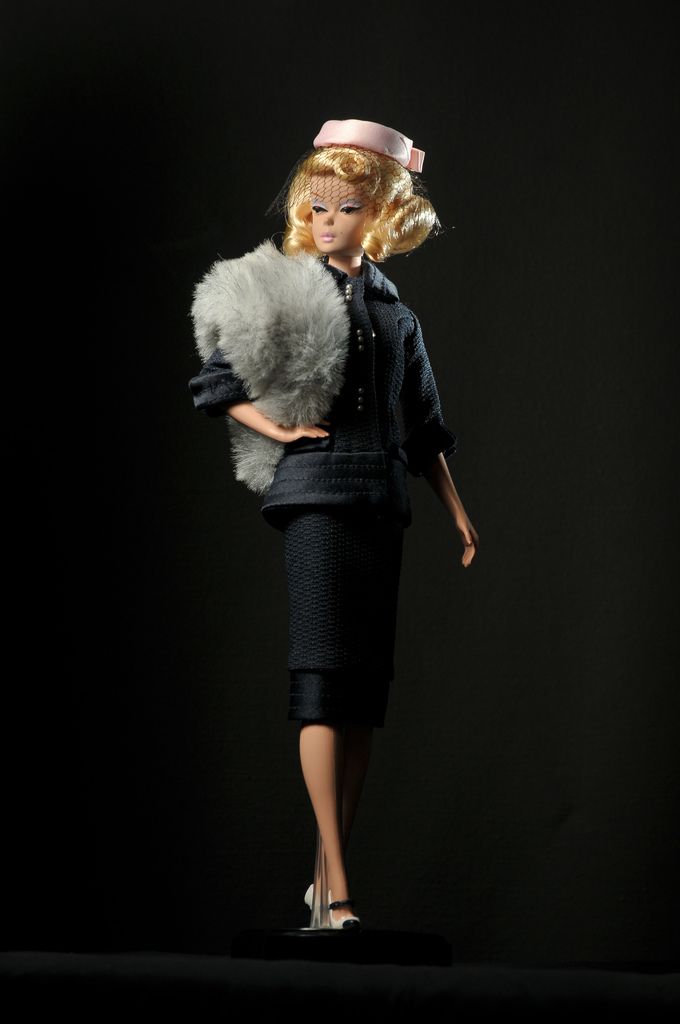 Year released: 2000
Number of pieces: Barbie Fashion Model Collection
Cost Today: $130
The Lunch at the Club Barbie is a tribute to the grace and style of the 1950s that was designed by Robert Best and created in the 21st century.
The brown hair of the doll is styled in a manner that complements the way she is dressed in a grey tweed suit and a pink pillbox hat.
Due to the fact that her facial features and cosmetics are identical to those of the original Barbie designs, the doll herself is also an homage to the past.
Best is the mastermind behind a number of dolls, including more contemporary designs that were motivated by the Star Wars franchise.
Did you know that Barbie was the first real-life career woman? She has over 200 different jobs, including those of president, astronaut, and teacher.
4. Water Lily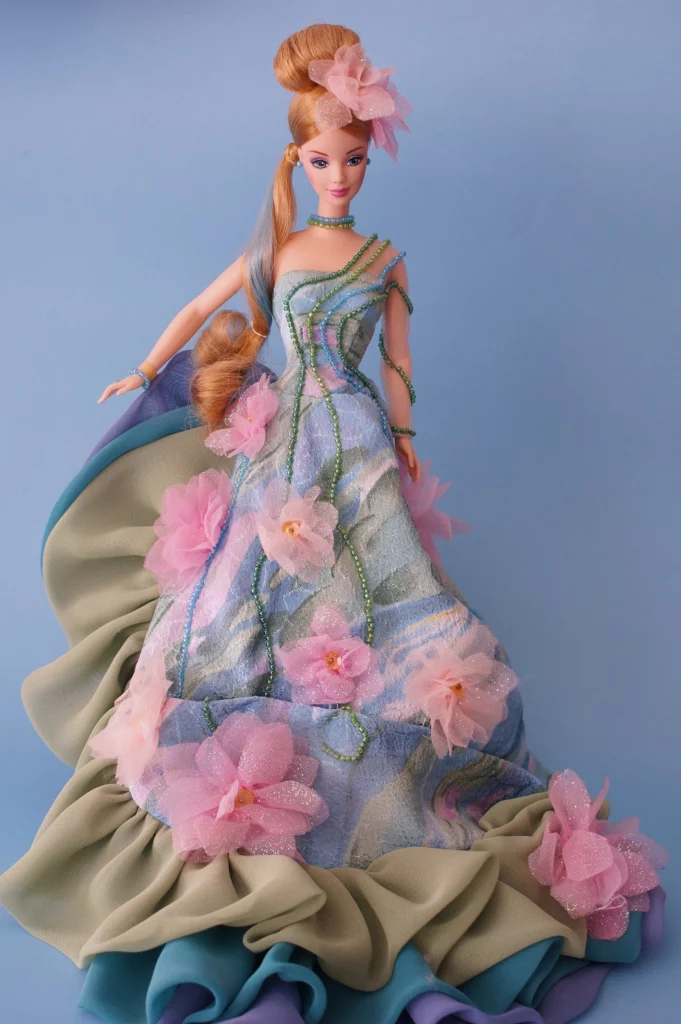 Year released: 1997
Number of pieces: Artist Series
Cost Today: $529.98
An homage to Claude Monet's "Water Lilies," the Water Lily doll features a flowing robe in colors reminiscent of water that are similar to those featured in the painting.
Beaded vines go down Barbie's arms and down the front of her bodice, while her skirt is adorned with three-dimensional water lilies in shades of light and dark pink.
Even though she isn't the most expensive doll in the world, a doll in perfect condition still costs more than $500.
Do you know that Barbie has her very own YouTube channel? On it, she vlogs and gives young viewers tips on how to navigate the real world.
5. 1988 Happy Holidays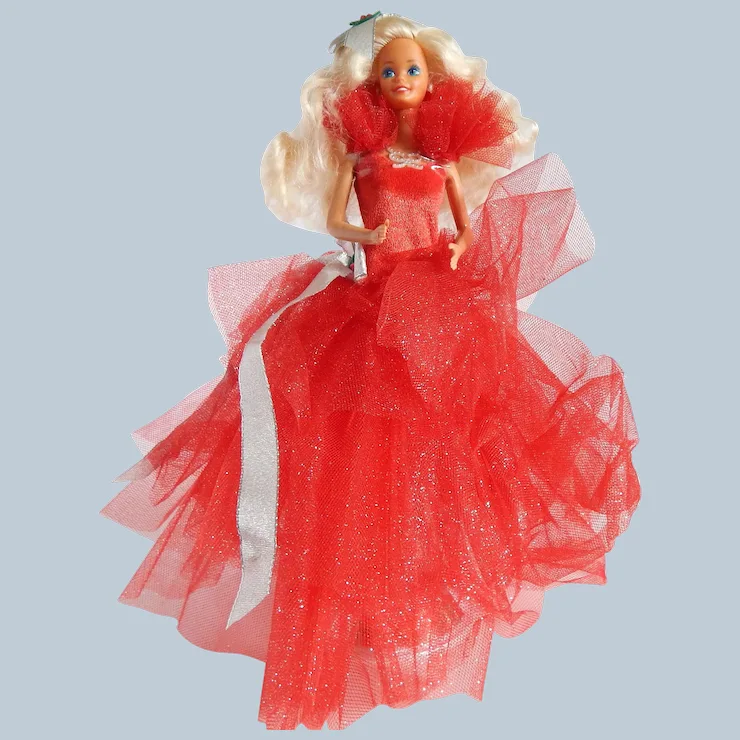 Year released: 1988
Number of pieces: Holiday Holidays Series
Cost Today: $2,500
The Happy Holidays Barbie from 1988 is dressed in a magnificent red ball gown that has a lot of tulle and a huge blonde wig. This is a true representation of 1980s fashion.
This is the first doll in what would become a long-standing tradition of Holiday Barbies. It is one of the most precious Barbies because of this, in addition to the fact that it is relatively old.
The purchasing price for collectors is above $2,000 when it is in pristine condition. I hope you had a wonderful Christmas.
Did you know that the inventor of Barbie and one of the company's co-founders, Ruth Handler, named the iconic doll after her own daughter, Barbara? Barbara was the person who initially sparked Ruth's interest in creating the toy in the first place.
6. Marie Antoinette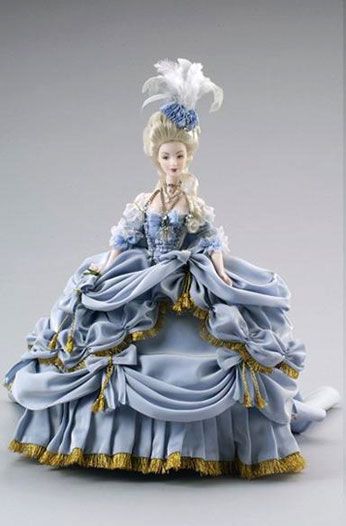 Year released: 2003
Number of pieces: Women of Royalty Series
Cost Today: $2,999
As part of the Women of Royalty Series, which honors historical monarchs from Europe, this Marie Antoinette Barbie features an impressive level of attention to detail.
This doll has a top-heavy haircut complete with a feathered cap to accurately portray Antoinette's extravagant hairstyles and clothes. The ballgown is light blue with gold accents, and the doll has a top-heavy hairstyle.
To complete the look, she also wears a necklace that is quite substantial and made of rhinestones. To add a dash of humor to the situation, the fact that this Barbie is in pristine condition drives up the price to an absurdly high level.
Did you know that Queen Elizabeth and Empress Josephine were both included in the Women in Royalty Series?
7. Inland Steel Barbie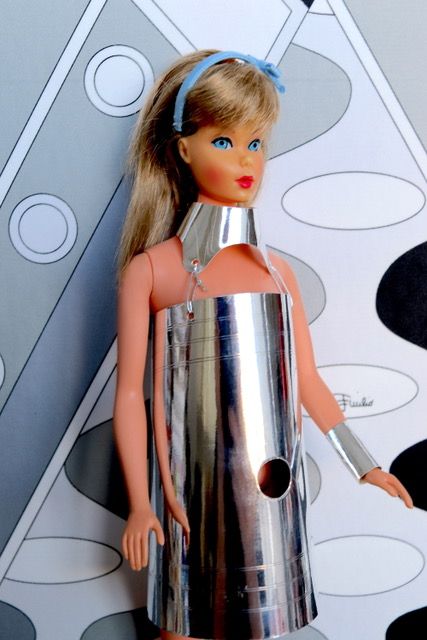 Year released: 1967
Number of pieces: Barbie Loves the Improvers
Cost Today: $3,232.08
This particular Barbie from 1967 is one of a kind due to the rarity of the doll as well as her clothing. The doll was part of a promotion run by Inland Steel that allowed customers to get it via mail. Because of this, the doll is extremely rare.
She appeared either as a brunette or a blonde, wearing a dress that resembled a tin can and a pink bikini, both of which were influenced by the avant-garde designs of Paco Rabanne. She was transported in a box made of cardboard that bore the inscription "Barbie Loves the Improvers" on one of its sides.
The box also contained an aluminum card that stated that Barbie is the "Best Dressed Woman" and that she buys her clothing from the Inland Steel Container Company.
Do you know that the official lover of Barbie, Ken, made his first appearance at the International Toy Fair in 1961, which was two years after Barbie did?
8. 1997 Misprint 10th Anniversary Holiday Barbie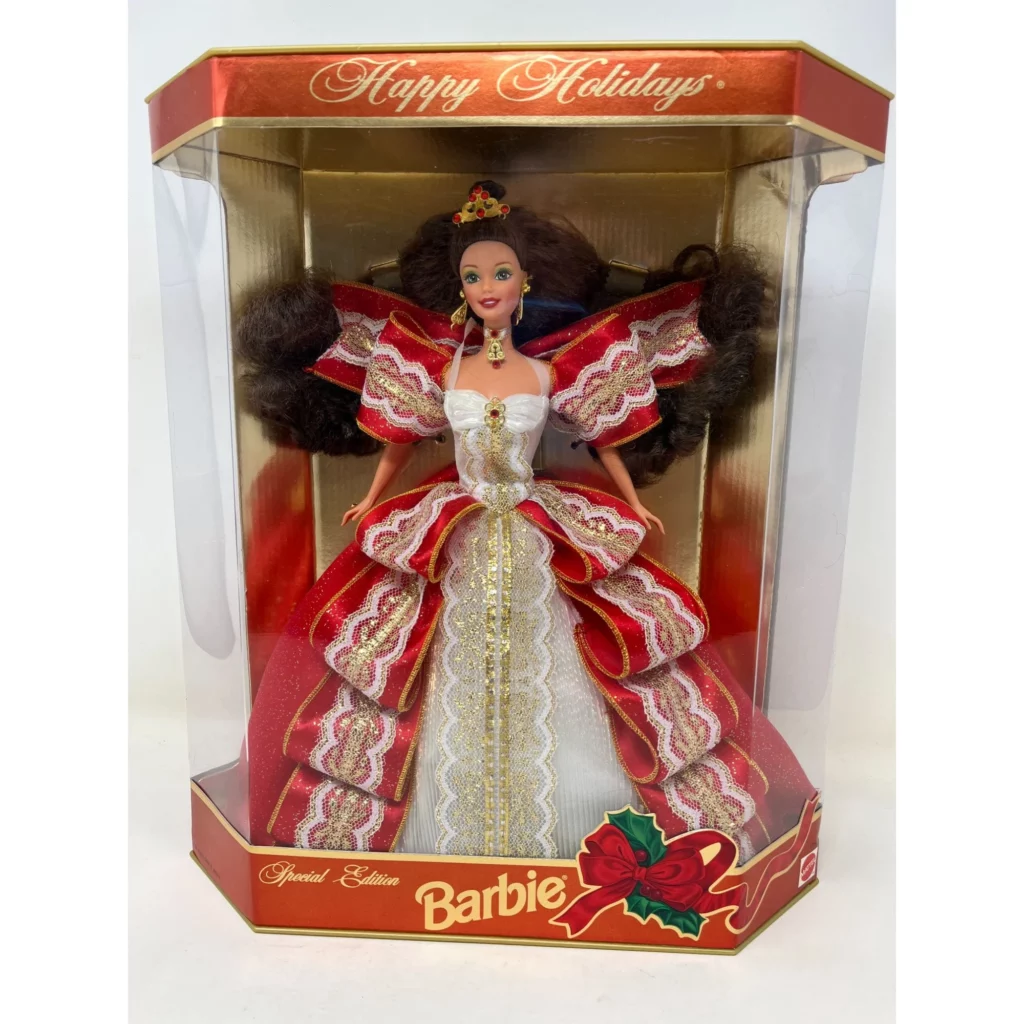 Year released: 1997
Number of pieces: Holiday Holidays Special Edition
Cost Today: $2,000
The Tenth Anniversary Barbie from 1997 is particularly valued since she has green eyes, despite the fact that her box incorrectly depicts her as having blue eyes; Mattel promptly corrected this issue after only a few boxes had been distributed.
Due to the fact that it was exclusively made available to members of the Official Barbie Collectors Club, this doll has always been considered extremely rare. Because of the mistake on the packaging, the value of this highly sought-after collector's item has increased significantly.
Did you know that since 1988, Mattel has introduced a new Holiday Barbie every year, resulting in a total of 32 distinct dolls?
9. Midnight Red Barbie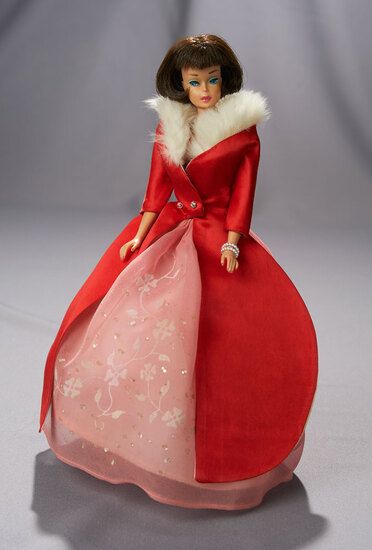 Year released: 1965
Number of pieces: Barbie 1600 Series
Cost Today: $12,544.96
This vintage Barbie from 1965 was a variant of the Midnight Blue style, which was by far the most popular option at the time.
To complete her look, Barbie dons a traditional pair of white gloves, a red fur-trimmed cloak, and a red ball gown with a matching red skirt.
Her tresses are pulled back into a high ponytail and adorned with a pretty pink bow headband. She was purchased at an auction in 2006, thus it is possible that her worth has improved since that time.
Have you any idea?
In her several movies and other appearances, Barbie has been seen with a variety of animals and pets, including cats, dogs, horses, birds, and even a dolphin.
10. De Beers Barbie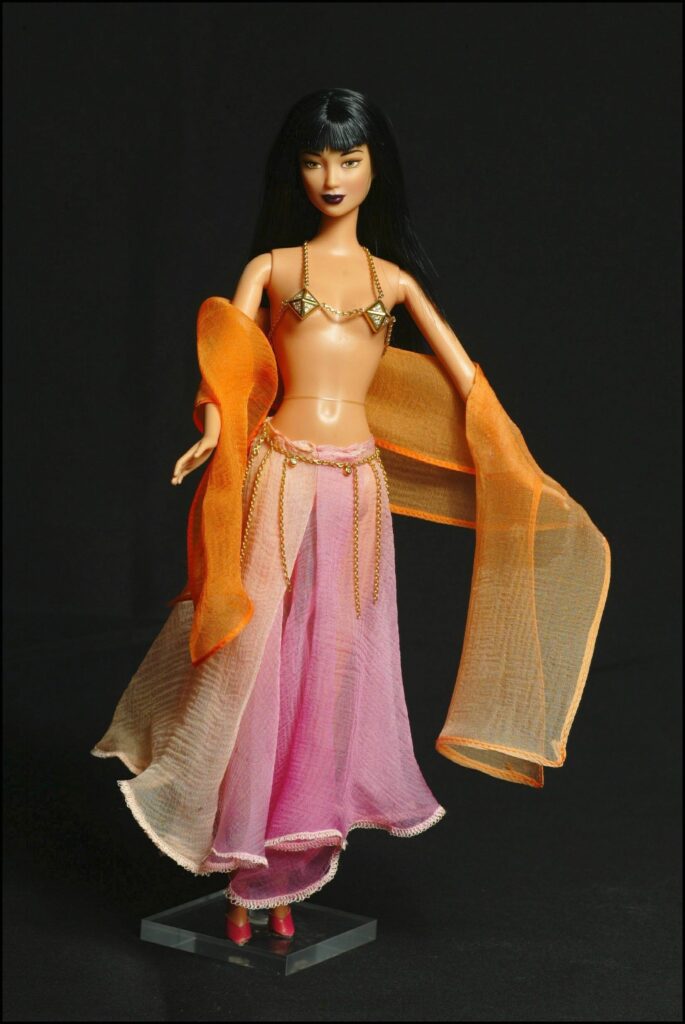 Year released: 1999
Number of pieces: Anniversary Dolls
Cost Today: $85,000
The De Beers diamond firm created a one-of-a-kind doll to commemorate Barbie's fortieth anniversary and then auctioned her off. As a result, this particular doll is one of the rarest Barbies that have ever been produced.
As a result of the 160 diamonds that are set into her ornate bikini top as well as her white gold tiny accessories, she is also one of the most costly Barbies that has ever been produced, coming in at an astounding price of $85,000.
In addition to that, she has on a pink and gold flowy skirt, as well as an orange shawl, both of which stand in stark contrast to her dark hair and blunt fringe.
Did you know that Ken's hair was originally fashioned out of plastic? His first appearance was in 1973, and he debuted with synthetic hair at that time.
11. Barbie by Stefano Canturi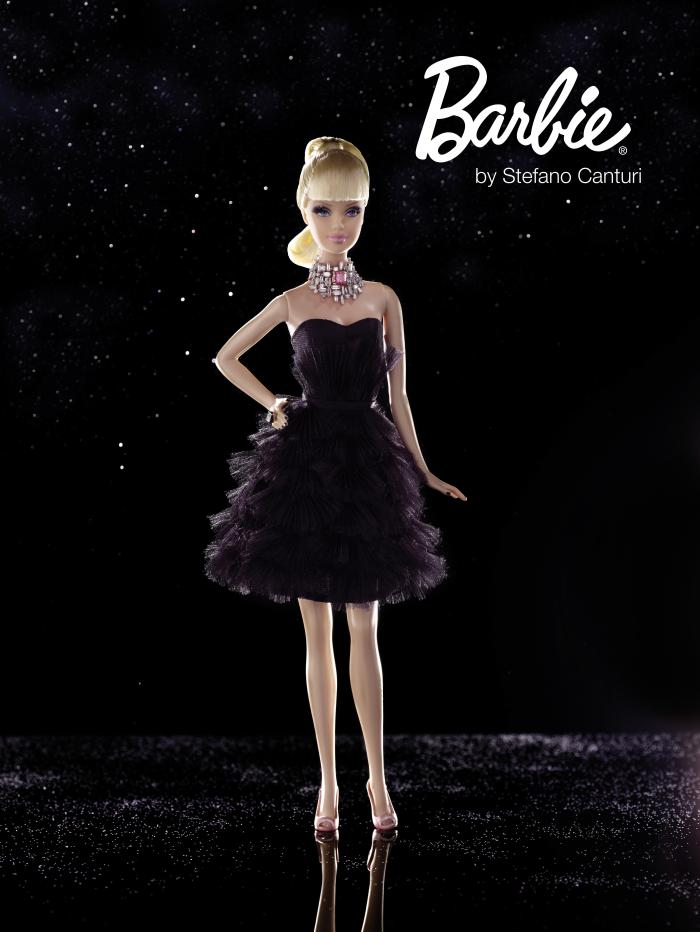 Year released: 2010
Number of pieces: None
Cost Today: $302,000
Due to the fact that Barbie by Stefano Canturi is such a lavish representation of a one-of-a-kind art piece, she is one of the rarest Barbies that has ever been produced.
Canturi, the renowned jewellery designer who designed Satine's necklace for the movie "Moulin Rouge," was given complete freedom of artistic expression with regard to this doll.
Canturi chose the doll's dress, cosmetics, hair, and jewelry, among other things. The doll has a platinum blonde high ponytail, a black tulle little dress, and an exquisite necklace that has a rare pink diamond surrounded by fragments of white diamond.
The pink diamond is the centerpiece of the necklace. Due to her extravagant tastes, Barbie is the most expensive Barbie doll that has ever been sold, for more than $300,000.
Do you know that Barbie has starred in a number of films that are reimaginings of classic stories? Some examples of these films include "Barbie as the Princess and the Pauper" and "Barbie of Swan Lake."
Top 11 Rarest Barbies To Ever Exist 2023 – Newshub360.net
Related Post

Credit: www.Newshub360.net