Top 10 Rarest Nike Shoes Ever Made 2023: Nike, which began as an athletics brand in the early 1970s, has expanded into many other product categories beyond just running shoes.
Currently, the company is at the forefront of fashion innovation, providing so-called "sneakerheads" with collaboration after collaboration for fresh new shapes, prints, and styles.
The shoes listed below are among the most sought-after and rarest trainers ever produced by Nike. They may be yours for the low, low price of a few thousand dollars!
Top 10 Rarest Nike Shoes Ever Made 2023
1. Nike Mag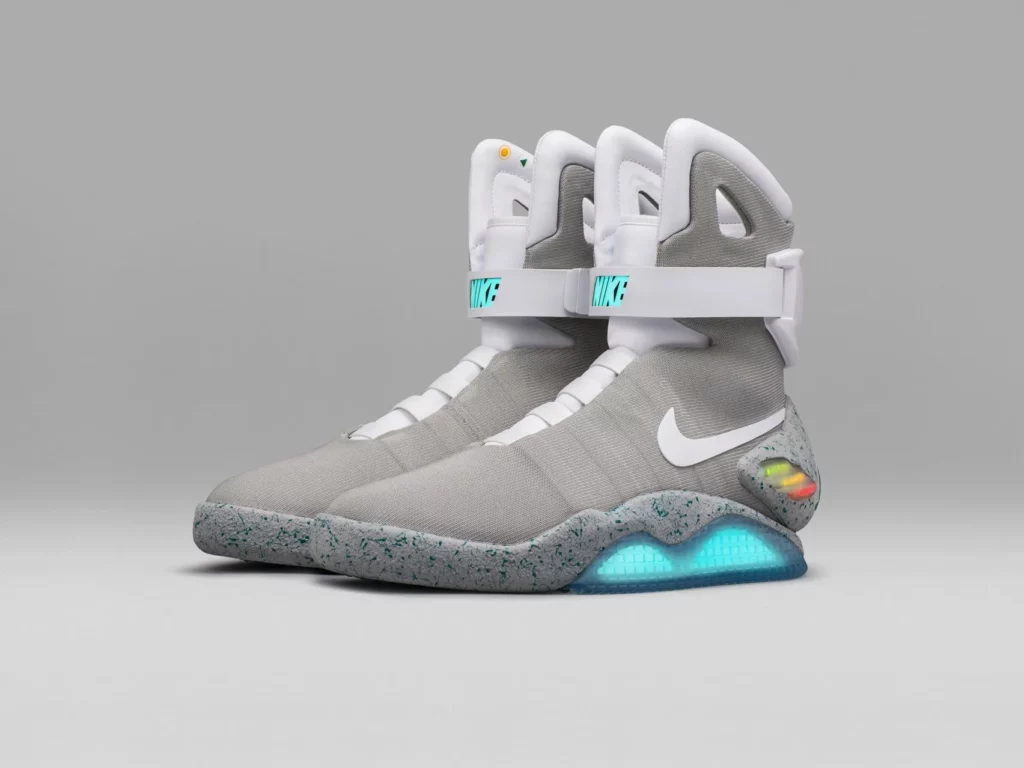 Year: 2011, 2015, 2016
Style: High top
Colorways: Grey/white/multi
Cost Today: $25,088
In 2011, 2015, and 2016, the Nike Mag made its journey "back to the future" to assist the Michael J. Fox Foundation and the search for a cure for Parkinson's disease. The Nike Mag was originally worn by Michael J. Fox in his role as Marty McFly.
The first production run only featured 1,500 pairs of shoes, however, that number was cut by 89 pairs in both 2015 and 2016, bringing the total number of pairs to 1,678.
Nike did develop the design in terms of wearability, despite the fact that the general appearance of the Mag has remained identical across all three versions as a way to pay homage to the film.
In the movie "Back to the Future II," Marty's shoes automatically tie their laces for him. In 2015, Nike came out with a product called "power laces," which employ motion sensor technology to automatically tie a person's laces.
Did you know that Michael J. Fox received a diagnosis of Parkinson's disease in the year 1991, when he was only 29 years old? Nine years later, he established his foundation with the intention of assisting other people dealing with the sickness.
2. Travis Scott Air Jordan 4 – Purple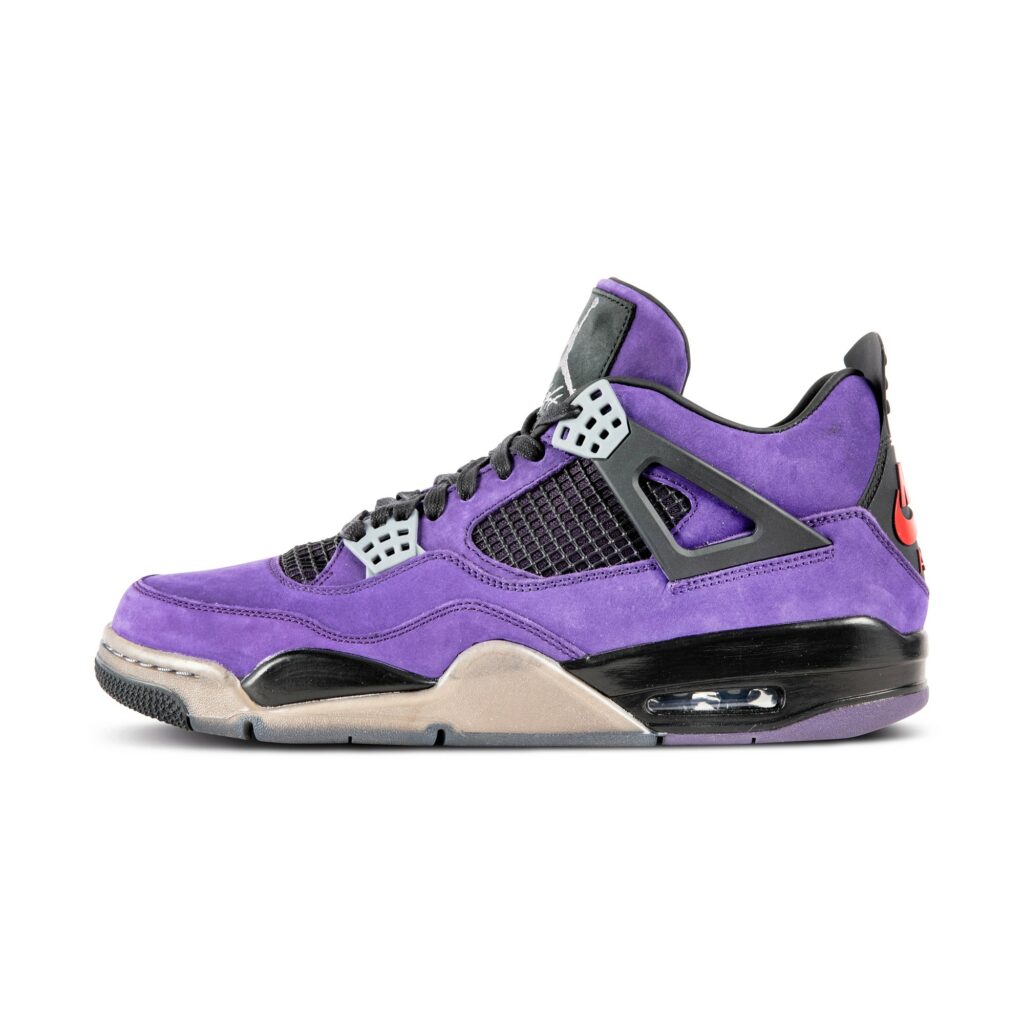 Year: 2018
Style: High top
Colorways: Purple/black/grey
Cost Today: $18,796
The grey and black iterations of this Nike and Travis Scott collaboration were extremely successful and were made available to the general public.
However, the purple iteration was a limited-edition present that was exclusively given to Scott's close friends and family.
These shoes are among the most collectible Nikes ever made because there were only about 1,000 pairs produced in total.
They are constructed out of suede that is a deep purple colour and with black and light grey accents. A emblem representing the partnership is sewn onto a hangtag.
Did you know that Nike was formerly known as Blue Ribbon Sports? The company changed its name in 1971.
3. Dunk Low Pro SB 'Paris'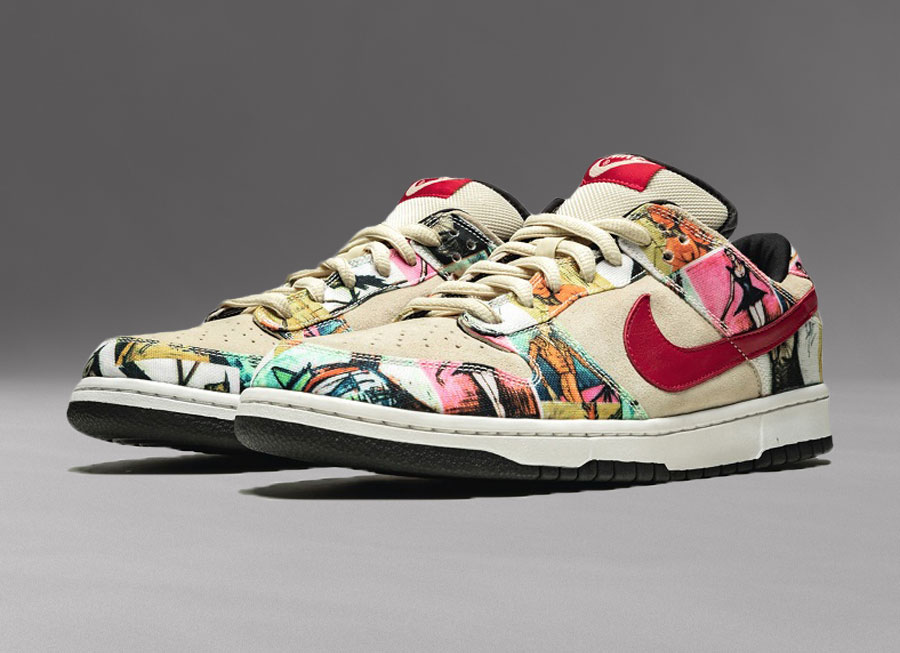 Year: 2003
Style: Low top
Colorways: Multi
Cost Today: $32,500
The promotional trainers known as the special edition Dunk SBs were created for Nike's 2003 White Dunk Exhibition, which featured a variety of different works of visual art.
As a way to pay honour to the city of Paris, this particular set features reproductions of paintings by Bernard Buffet, a French painter. The fact that there are only 202 pairs of this style in existence is not the only thing that makes it special.
Because the print on each shoe is slightly unique from one another, there are no two pairs that are exactly same.
Have you any idea?
In 1971, a student called Carolyn Davidson who was studying graphic design came up with the "swoosh" emblem for Nike. She had accounting professor Phil Knight, who later became a co-founder.
4. Patta x Parra x Air Max 1 Premium 'Cherrywood'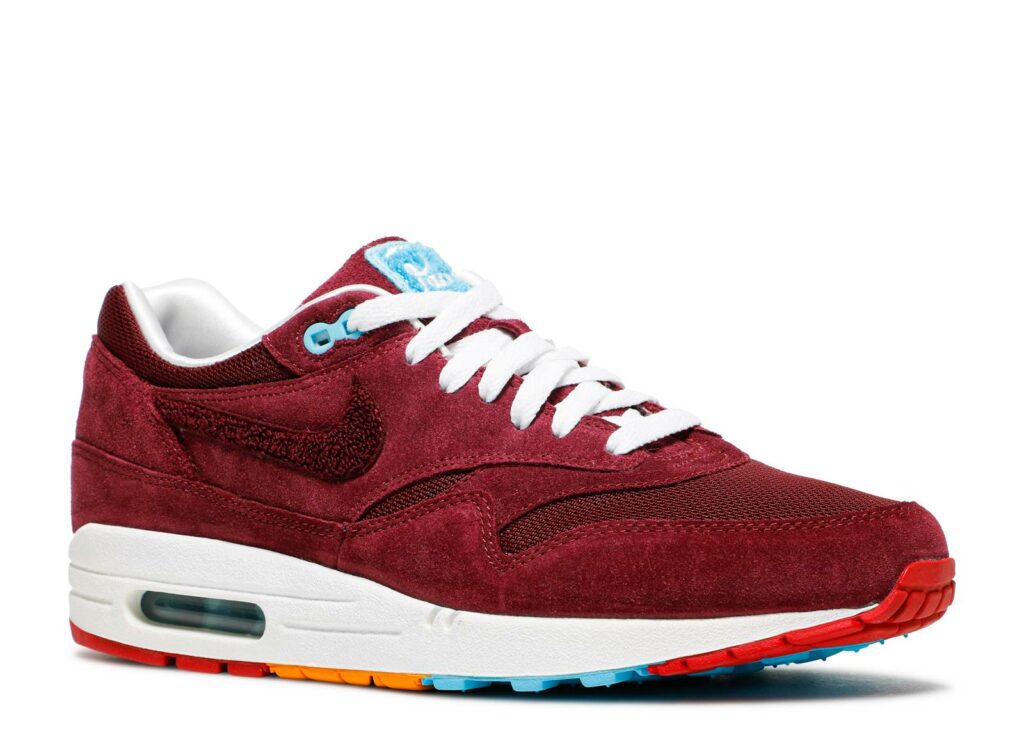 Year: 2010
Style: Low top
Colorways: Burgundy/blue/yellow
Cost Today: $7,650
This one-of-a-kind sneaker is considered to be among the rarest Nikes ever made because production was limited to fewer than 300 pairs.
It was the result of a partnership between Dutch artist Parra, who is known for his colourful and brilliant prints, and Patta, an Amsterdam-based boutique that sells street-inspired clothes and art.
Parra is known for his colourful and vibrant designs. Suede fabric with a Sherpa swoosh and some of Parra's favourite colours to use in his visual art are included on the Patta x Parra Cherrywood collaboration shoe.
Did you know that Parra has his own clothing line? It boasts a variety of cheerful and eye-catching colours.
5. Eminem x Carhartt x Air Jordan 4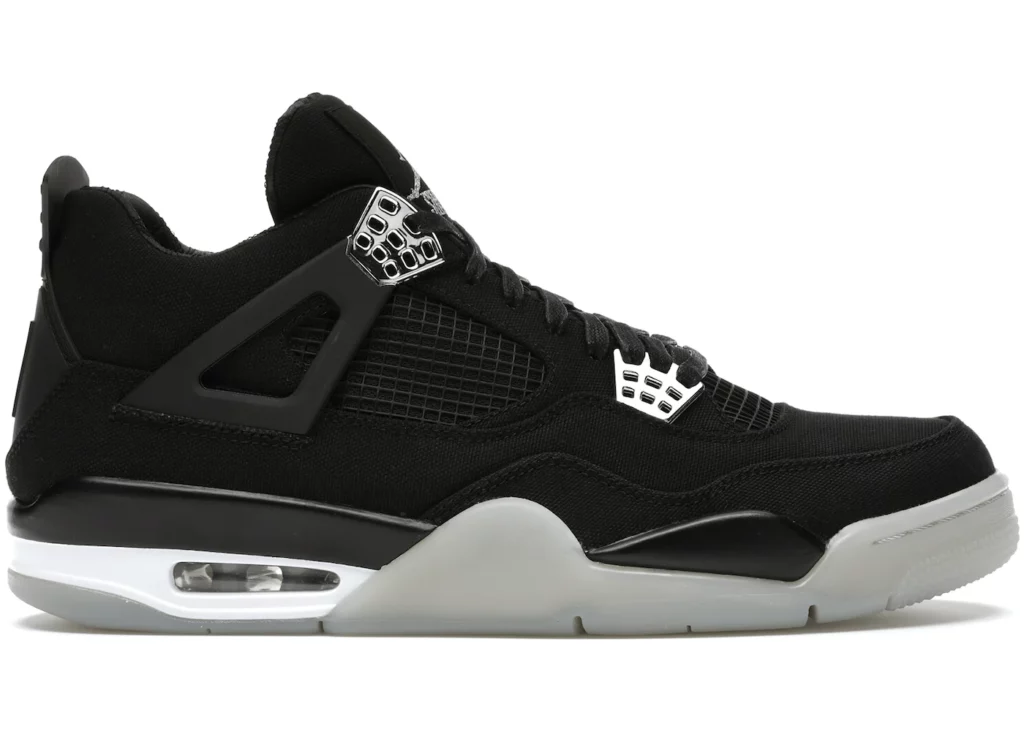 Year: 2015
Style: Hight top
Colorways: Black/white/chrome
Cost Today: $14,650
This special edition of the Air Jordan shoe was designed by the well-known rapper Eminem in collaboration with the workplace apparel brand Carhartt.
Ten pairs were given to the musician's friends and family, and an extra ten were auctioned off on eBay.
The white sole provides a striking contrast to the all-black upper and chrome and plastic accents that are strategically placed throughout the sneaker to create a distinct futuristic appearance.
The "E" logo flipped upside down and a Jason Vorhees face mask are featured on the backs of the sneakers.
Did you know that Eminem was founded by the legendary rap producer Dr. Dre after the teenage rapper finished in second place in the 1997 Rap Olympics?
6. Air Span "GW"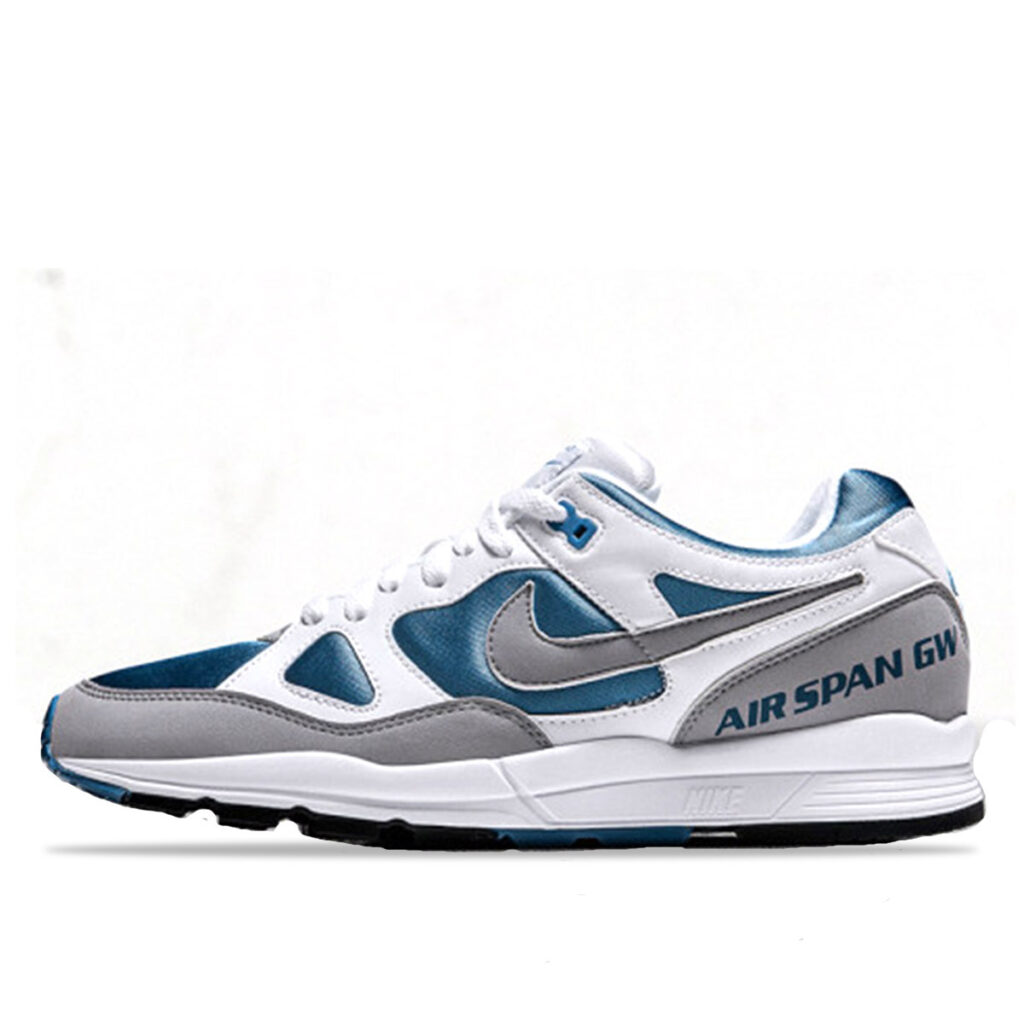 Year: 2018
Style: Low top
Colorways: Blue/grey/white/black
Cost Today: Priceless
Nike created a unique edition of the Air Span "GW" sneaker as a tribute to the late footwear and sportswear industry editor and writer Gary Warnett, who went away due to complications from pneumonia. Warnett passed away.
These "Friends and Family" sneakers come in a sleek, icy colorway and have the words "Air Span GW" written on the back in a metallic blueprint.
Forty pairs of these shoes were released on the day that would have been Warnett's 40th birthday. The silhouette of the shoe is also a tribute to Warnett, as it was the one that Warnett's father liked best from Nike.
Did you know that Gary Warnett was revered in the community of streetwear enthusiasts and regarded as a brilliant thinker in the field of fashion innovation? He was a regular contributor to Hype Beast, which is among the most prominent publications in the field.
7. Waffle Racing Flat "Moon Shoe"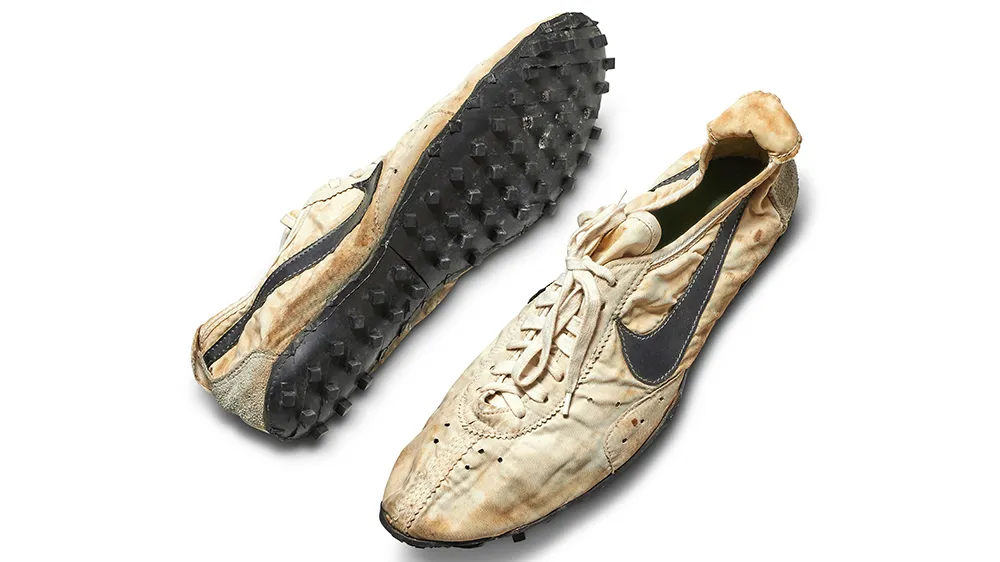 Year: 1972
Style: Low top
Colorways: White/black
Cost Today: $437, 500
The waffle racing flat was one of the earliest pairs of Nike shoes to ever be manufactured. It is distinguished by a waffle print sole, which co-founder Bill Bowerman created by placing rubber in his waffle iron.
The waffle racing flat earned its way into sneaker history by providing more traction and grip to athletes, despite the peculiar origins of the shoe.
The introduction of groundbreaking products like this one helped put Nike on the map and pave the company's path to becoming the industry leader it is today.
However, there are only twelve pairs available because the firm was just starting out and the shoes were designed with athletes competing in the Olympic trials in mind. In 2019, Sotheby's held an auction for the sole known pair of deadstock items, which sold for almost $400,000 total.
Have you any idea?
The waffle racing flat was dubbed the "moon shoe" because to the fact that the tracks that were left in the dust after races reminded people of the traces that were left on the moon in 1969.
8. Derek Jeter Air Jordan 11s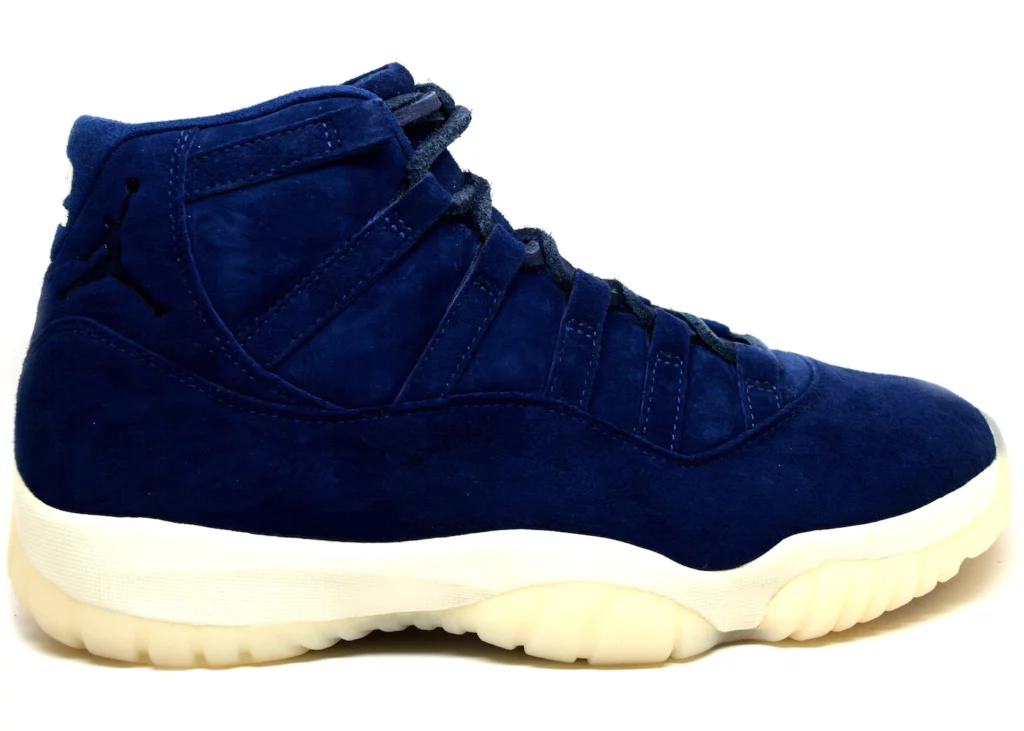 Year: 2017
Style: High top
Colorways: Navy/white
Cost Today: $40,000
The baseball star Derek Jeter's retirement is being honoured with the release of this extremely limited edition shoe, of which there are only five pairs in existence.
There is a "2" on the back of the blue suede shoe, which is an homage to Derek Jeter's squad number, as well as a one-of-a-kind clear and white sole.
On the day of Derek Jeter's retirement party at Yankee Stadium, all five pairs of shoes were offered up for sale in the form of a scratch-off lottery.
Did you know that Derek Jeter began playing baseball in the small league when he was just five years old and that he was drafted by the Yankees when he was 18 years old?
9. Craig Sager Air Jordan 1 PE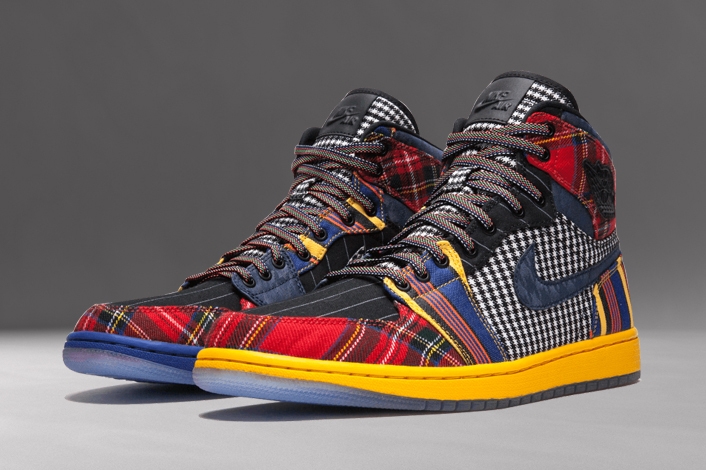 Year: 2016
Style: High top
Colorways: Red/purple/white/black/yellow
Cost Today: Priceless
Only two pairs of these Nikes exist; one of them was presented to music producer DJ Khaled as a gift.
They were created as a memorial to the late Craig Sager, who was a well-liked sports reporter who was known for his colorful demeanor and predilection for wearing crazy suits.
The shoes come in a variety of colors and include a variety of designs, including plaid, houndstooth, and pinstripe.
As a further homage to the television personality, the soles of the shoes each have the name "Sager" or "Vision" printed on them.
Did you know that Craig Sager was an NBA legend? He got his big break as a sports reporter at CNN in 1981, and he remained with the network and its sister stations until the year 2016, when he passed away.
10. Colette F&F "Au Revoir" Air Jordan 1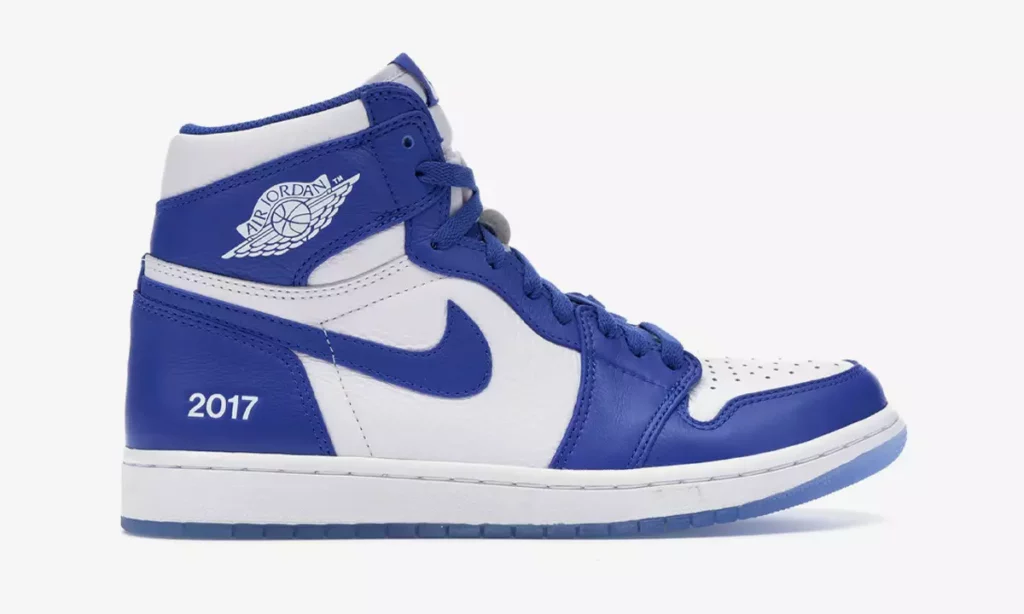 Year: 2017
Style: High top
Colorways: Blue/white/black
Cost Today: Priceless
These "Au Revoir" Air Jordan 1s are a one-of-a-kind design that was presented to the iconic streetwear shop Colette in France.
They are the most exclusive pair of trainers that Nike has ever produced and they have the store's signature blue and white colour scheme on the iconic Air Jordan 1 silhouette.
Additionally, the years "1997" and "2017" are printed on the sides of the shoes to commemorate the length of time that Colette has been in business.
On the heel of each shoe is printed in white the store's two-dot logo, while the soles are printed with the phrase "Au revoir."
Did you know that Nike has worked together with a variety of artists, athletes, and brands? Some of these partners include Virgil Abloh, Michael Jordan, Stussy, and Comme des Garçons.
Top 10 Rarest Nike Shoes Ever Made 2023- Newshub360.net
Related Post

Credit: www.Newshub360.net