All-Time Top 10 Rarest Air Jordan 1s Ever Made 2023: The Air Jordan 1 is regarded as one of the most iconic sneakers of all time.
The sneaker has become a household name not only within but also outside of the communities dedicated to basketball and streetwear.
This is true regardless of the style or colorway. Air Jordan 1s have a long and illustrious history that extends back to the hesitant alliance that great player Michael Jordan had with Nike in the 1980s.
For years, these shoes have been reinterpreted in a variety of designs with the assistance of a number of different collaborators.
These are some of the rarest Air Jordan 1s ever produced; nonetheless, despite the fact that each pair is exclusive to the musicians or athletes whose work or accomplishments they commemorate, they all stay true to the design that made them into timeless classics in the first place.
All-Time Top 10 Rarest Air Jordan 1s Ever Made 2023
1. Fragment x Air Jordan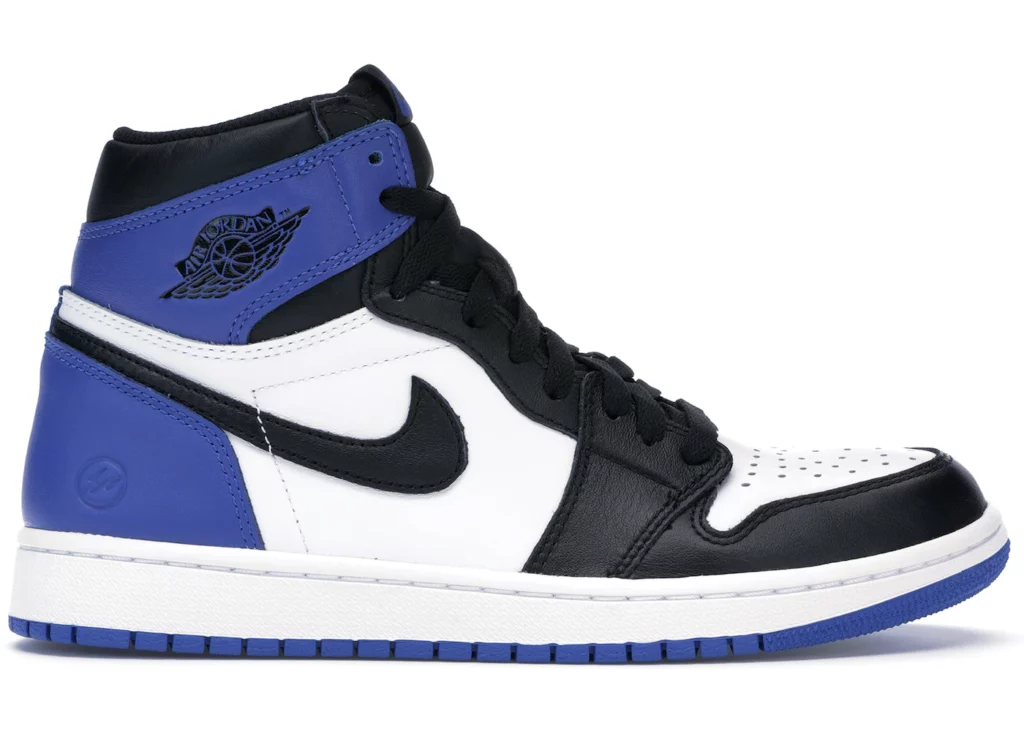 Year: 2014
Price:$4,500 – $7,500
Available Colorways: Royal blue/White/Black
This was the first time that Air Jordan and Fragment Design worked together. Fragment Design is a Japanese company that is owned and operated by the artist Hiroshi Fujiwara, who has since teamed forces with Nike to design succeeding sneakers.
Sneakerheads have a high level of desire for the shoe made of leather because it was only available in limited quantities.
With the Fragment Design emblem prominently displayed on the heel, this colorway of the Jordan Brand shoe is widely regarded as one of the brand's most desirable offerings.
Did you know that the term "sneakerhead" refers to individuals who collect designer trainers? The launch of Air Jordan trainers in 1985 was the spark that set off the trend.
---
2. Chinese New Year 2021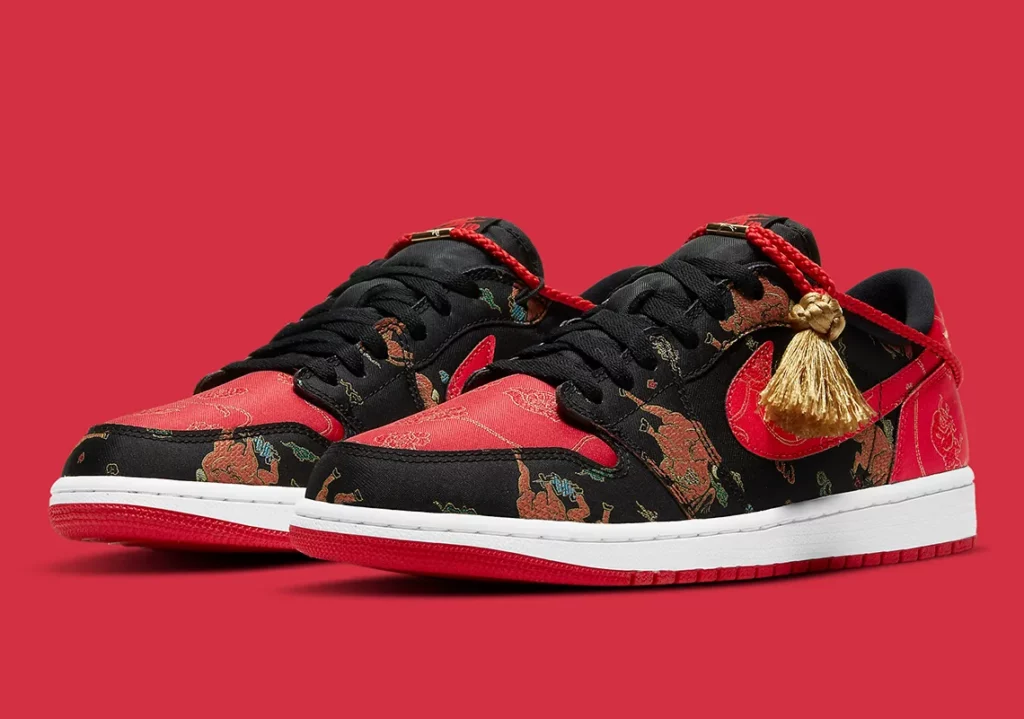 Year: 2021
Price: $130
Available Colorways: Black/Red
A red and black hue with detailed embroidery done in a traditional technique is featured on this special edition of the Air Jordan shoe, which was released in 2021 to commemorate the Year of the Ox.
There are only 8,500 pairs of shoes in existence, and each purchase comes with the traditional holiday red envelope.
The shoe was only created in extremely restricted quantities. Both Nike and the Jordan brand have, in the past, and, most recently, in the year 2020, created footwear commemorating the Chinese New Year holiday.
Have you any idea?
The Chinese Zodiac is believed to have been formalized during the Han period, which would make it more than 2,000 years old. The exact year in which the Chinese Zodiac was developed is uncertain.
---
3. Air Jordan 1s for Art Basel 2017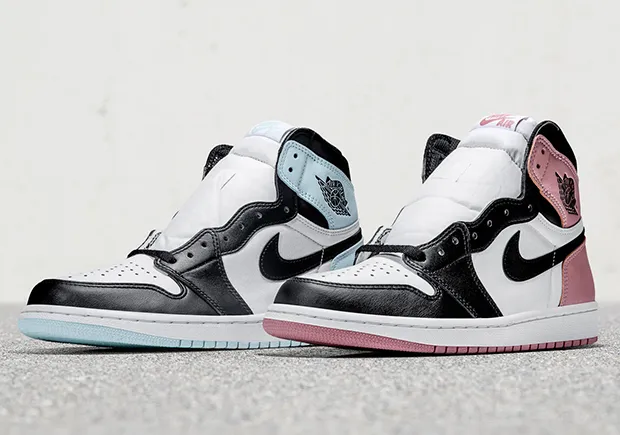 Year: 2017
Price: $750 – $4,500
Available Colorways: Powder blue/White/Black, Rust Pink/White/Black
The original "black toe" version of the Air Jordan shoe was given a makeover in light blue and pink for the Art Basel festival in Miami in 2017.
The Igloo iteration of the design is far more costly than the Rust Pink iteration; a used pair of Igloo shoes can be purchased for $3,500, whilst a used pair of Rust Pink shoes can be purchased for only $750.
The annual Art Basel event is an exhibition where artists from all over the world congregate to exhibit their work in front of art collectors and gallery owners.
Have you any idea?
It's possible that Michael Jordan putting his foot down, so to speak, would have prevented the creation of the Air Jordan brand altogether.
Jordan disregarded the advice of the NBA, which told him to stop wearing the shoes because the colors on them did not comply with regulations.
---
4. Solefly x Air Jordan 1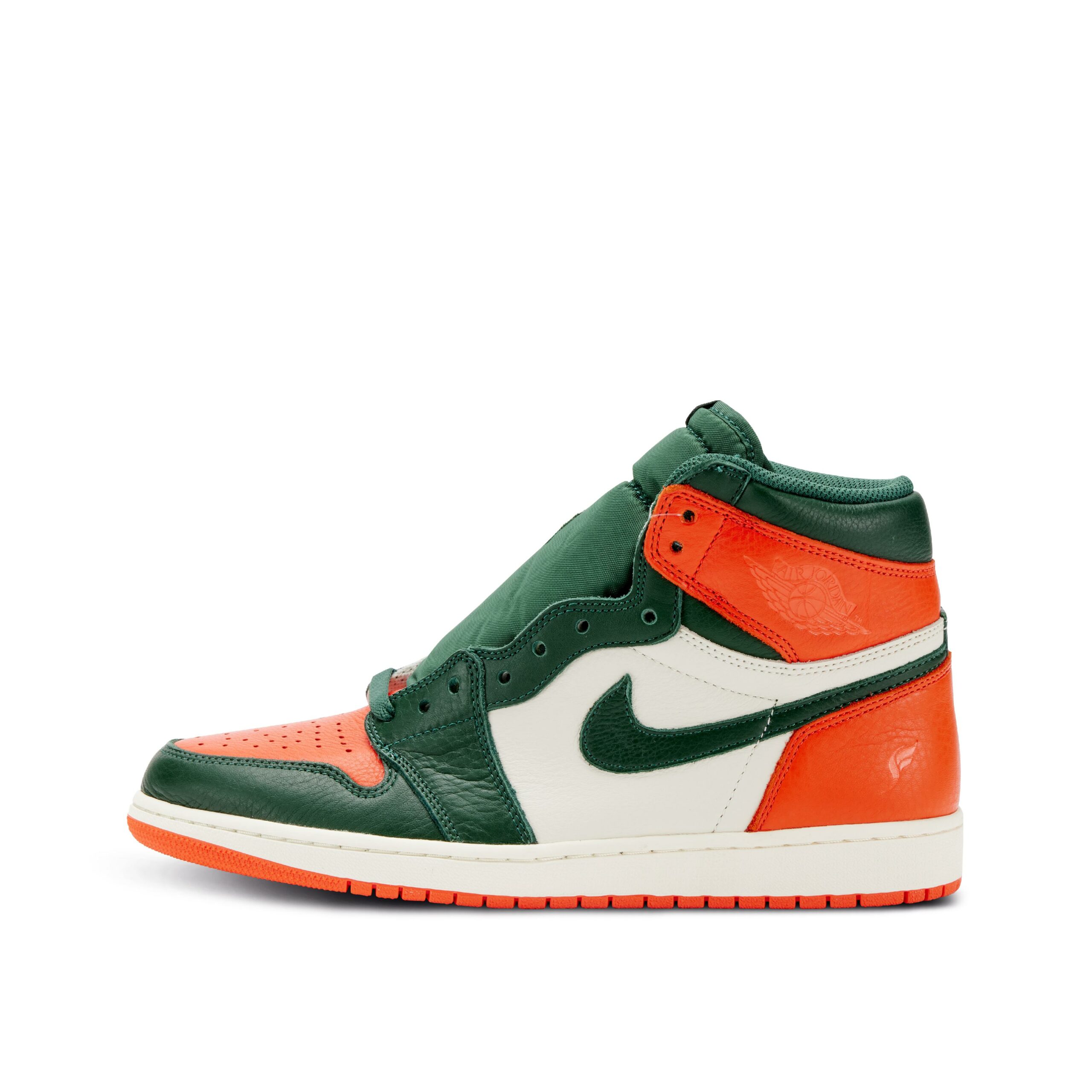 Year: 2019
Price: $1,500 – $2,500
Available Colorways: Red/Black/White, Green/Black/Red
The Solefly x Air Jordan collaboration was a one-of-a-kind project created just for Art Basel 2019, a music and arts festival held in Miami that featured A-List celebrities.
Because Solefly is a store in Miami that focuses on high-end streetwear, it is an ideal option to create the limited edition release.
Solefly is located in Miami. The shoes were originally sold for $160 and were available in leather as well as patent leather, with the latter being restricted to only 223 pairs.
As a result of the police's decision to cancel the release of the shoes at Art Basel due to safety concerns, the partnership was finally made available for purchase through an online raffle.
Did you know that Solefly was created by Carlos Pietro, who is also Michael Jordan's brother-in-law?
---
5. Just Don x Air Jordan 1 BHM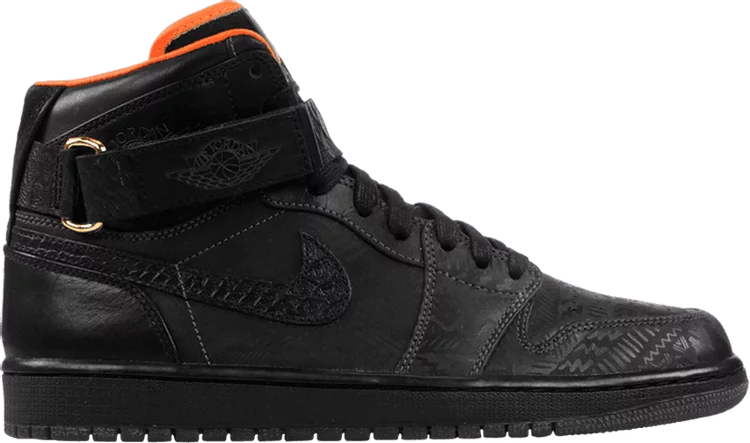 Year: 2013
Price: $9,000
Available Colorways: Black/Orange
A total of only 39 pairs of the Just Don BHM Air Jordan 1 were ever made, making it one of the rarest pairs of shoes currently available.
They were sold at auction on eBay. Don Crawley, also known by his stage as Don C, is an American streetwear artist. In 2013, he created this piece just for the occasion of Black History Month.
The high straps are constructed out of black leather, and they feature an embossed snakeskin pattern on both the Swoosh and the strap.
This pattern provides a striking contrast to the bright orange lining that is found inside the shoe. On the tongue is written the acronym "BHM."
Did you know that Nike has launched 35 different Air Jordan design iterations? This number does not include colorway variations or retro design iterations.
---
6. "Legends of Summer" Air Jordan 1s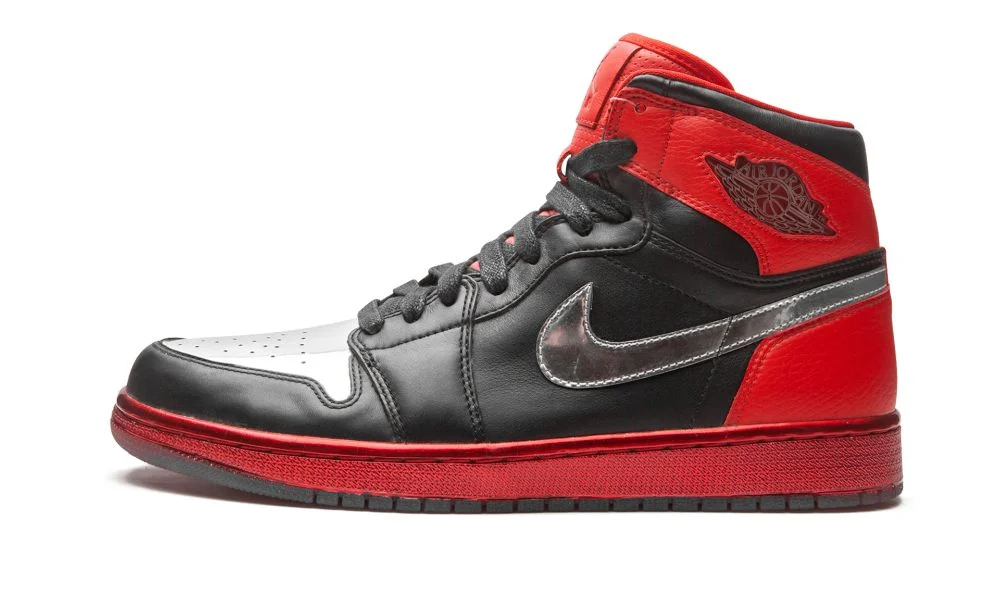 Year: 2013
Price: $6,901
Available Colorways: Red/Black/Silver
Justin Timberlake and Jay Z collaborated with Nike to create multiple one-of-a-kind pairs of Air Jordan footwear for their Legends of Summer 2013 tour, which was sponsored by Nike.
There were two different designs of Air Jordan 1s included in the collection, and there were only 14 pairs of each shoe created to represent the number of tour stops.
The sneakers were only made available to Timberlake and Jay Z, their friends and family, as well as a select group of fortunate fans who were able to complete a scavenger hunt in the least amount of time.
Have you heard that Michael Jordan used to play for both the Chicago Bulls and the Washington Wizards?
---
7. Air Jordan 1 'WINGS for the Future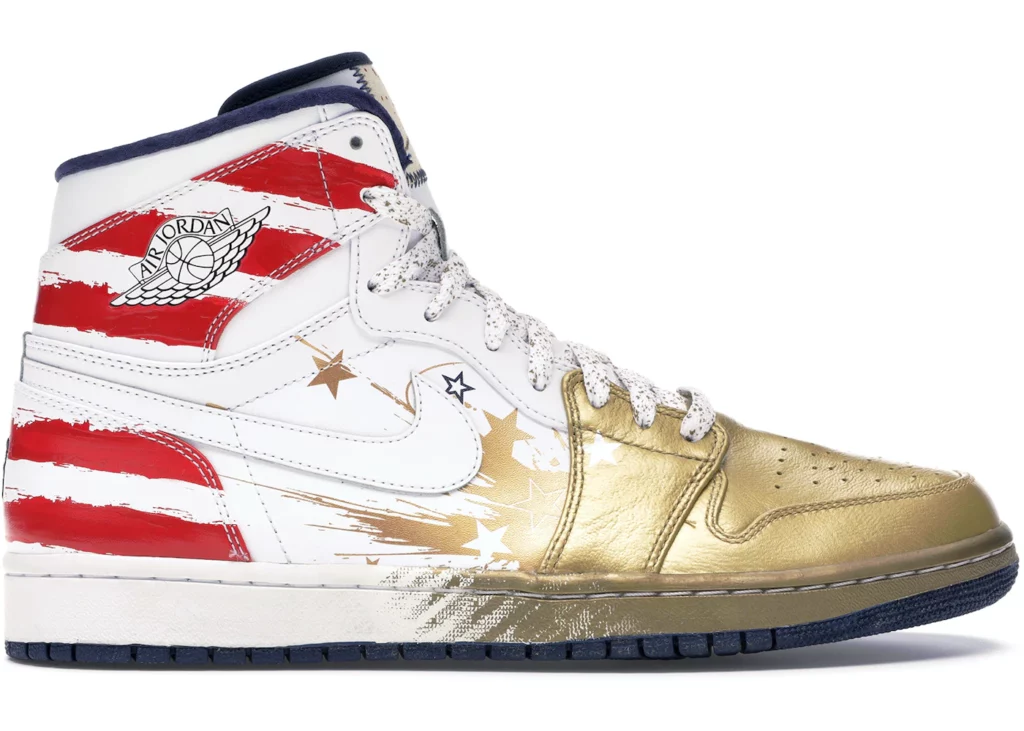 Year: 2011
Price: Unknown
Available Colorways: White/Red/Gold
The Jordan company worked with the British artist Dave White to produce these extremely limited edition sneakers.
A total of just 23 pairs were made, and all of them were eventually auctioned off. The proceeds from the sales went to the humanitarian program WINGS for the Future, which was conceived as a result of Michael Jordan's deep commitment to the field of education.
The school that laid the groundwork for the program was Inglewood High School in Los Angeles. The school's motto was "education, sport, and activity."
The shoe design is a representation of White's unique style, which makes use of bright metallic colors and a paint splatter pattern.
Did you know that Wings has subsequently launched an international scholars program to assist in the removal of educational barriers?
---
8. Doernbecher "What The" Air Jordan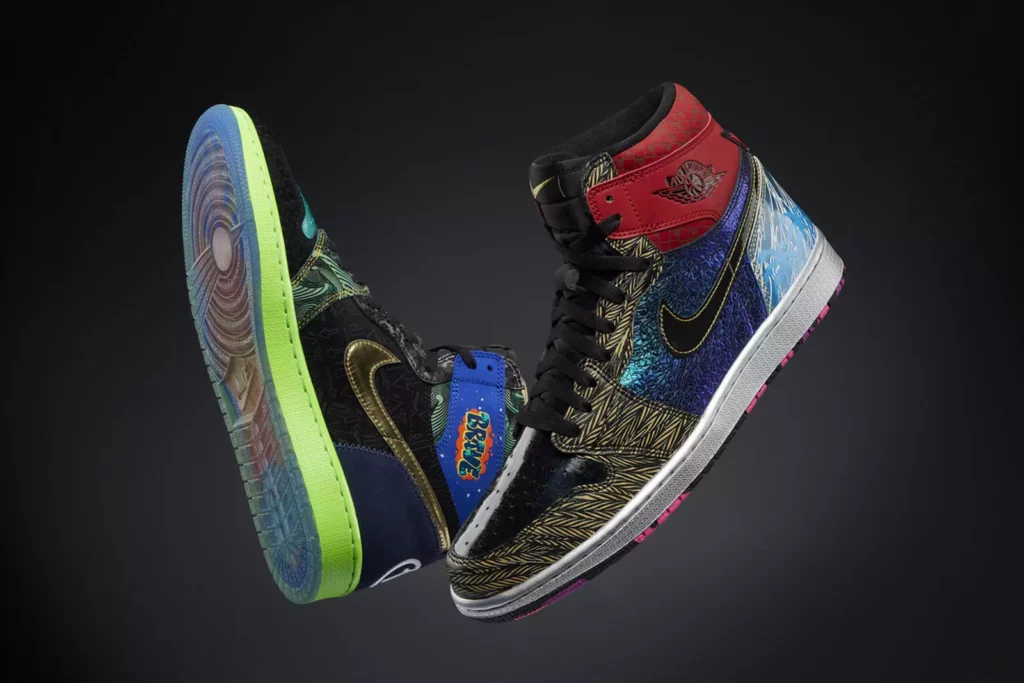 Year: 2021
Price: About $10,000 +
Available Colorways: Multi
The Jordan brand and the OHSU Doernbecher Children's Hospital work together on an annual basis to bring the designs of children's shoes to life.
Typically, a variety of different kinds of these shoes are manufactured and made available for purchase by the general public to demonstrate the breadth of the talent.
Through the agreement, the hospital has been able to raise over $30 million as of this point. However, the pandemic had an effect on the shoe designs for this year.
As a result, Nike made a limited edition of 17 shoes featuring different styles from previous years and auctioned them off.
Did you know that Nike began working with Doernbecher in 2003? This partnership encourages creative expression from children aged eight to fifteen.
---
9. 1985 Exhibition Game Air Jordan 1s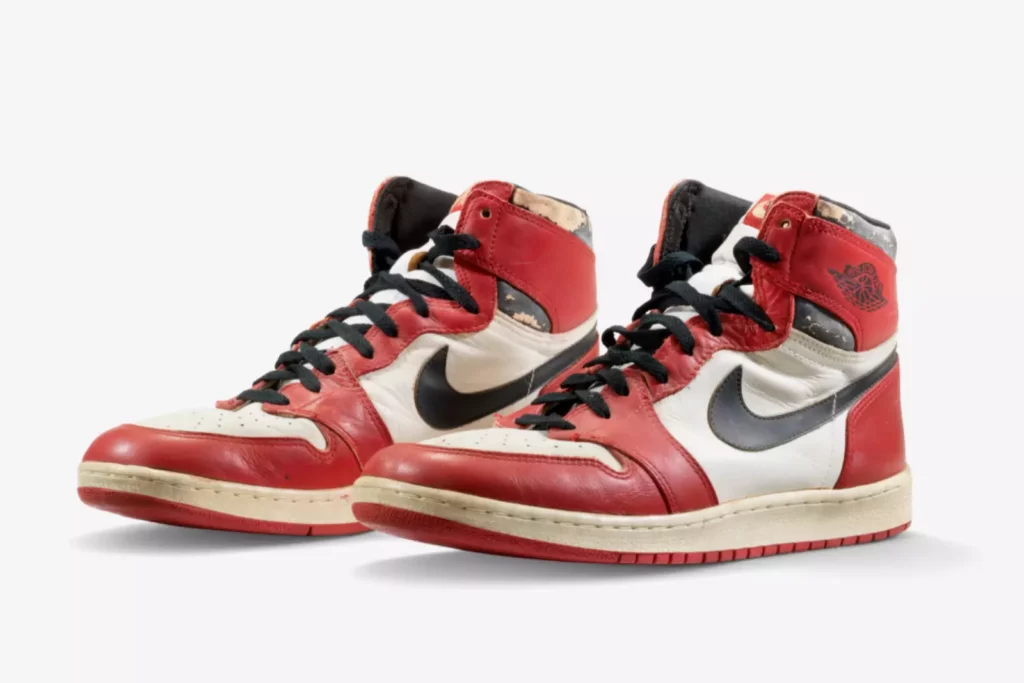 Year: 1985
Price: $615,000
Available Colorways: Red/Black/White
Even while this particular kind of Air Jordan 1s isn't particularly hard to find, the pair in question is nonetheless worth hundreds of thousands of dollars because Michael Jordan wore them during a 1985 exhibition game of his own.
In recent years, there has been a growing interest in sneaker collecting, which contributed to the high markup on the shoes.
Jordan threw the ball with such force that he shattered the glass backboard during the game, making the shoes memorable for another reason as well.
Did you know that Michael Jordan is one of the most decorated players in NBA history? When he retired, he held the record for best scoring average with 30.1 points per game.
---
10. Colette "Au Revoir"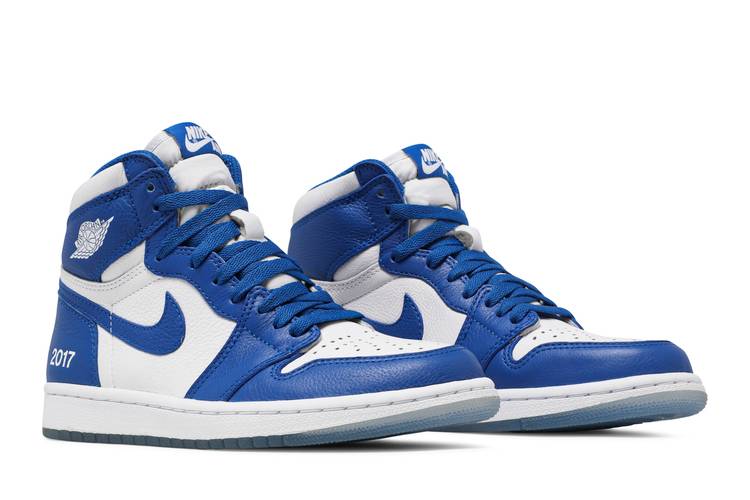 Year: 2017
Price: None
Available Colorways: Blue/White
Due to the fact that it is not available for purchase, the Colette "Au Revoir" is the rarest Air Jordan 1. The design was made by Jordan Brand as a tribute to the French streetwear boutique Colette, which closed its doors for good in 2017 after being in business for 20 years.
The shoes have the distinctive dots and color scheme of Collete, which is a bright blue and white color pattern, and they also have the years 1997 and 2017 printed on either heel to commemorate the event. The phrase "Au revoir" is printed in blue letters on the sole.
Did you know that Colette, a renowned site, sold high-end streetwear, classic cinema, and reasonably priced souvenirs all in one location?
All-Time Top 10 Rarest Air Jordan 1s Ever Made 2023 – Newshub360.net
Related Post

Credit: www.Newshub360.net