Top 10 Rarest Vans Shoes Ever Made 2023: Skateboarding and streetwear are inextricably linked to the legendary Vans brand of footwear.
Since its founding in the 1960s by the Van Doren Brothers, the company has developed a vast number of designs and worked in partnership with artists, leading designers, and film studios to manufacture daring footwear that is tailored to the individual wearing it.
In spite of the fact that it is impossible to produce a list of rare Vans due to the ironic fact that there are so many of them, the following is a compilation of a few that cover the range of Vans limited edition designs.
Top 10 Rarest Vans Shoes Ever Made 2023
1. Vans OG Collection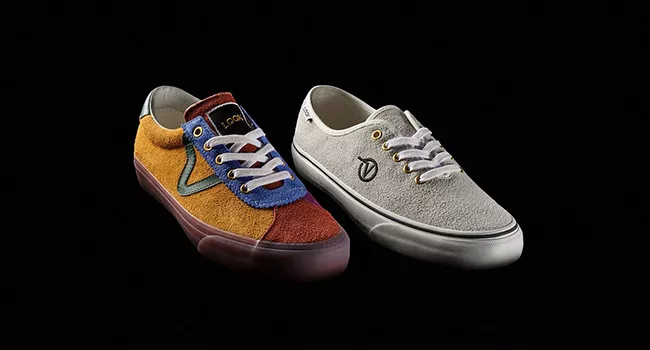 Year: Unknown
Styles: High tops, low tops, and slip ons
Colorways: Multiple
One of the several collections that are only sold at select Vans Vault retailers is called the Vans OG collection.
These exceptional limited editions are available in a variety of playful styles that take inspiration from the original sneaker.
Pony hair, leather, and canvas are some of the materials used in the collection, which also includes cheetah print, checkerboard print, and a variety of solid colours.
The majority of the shoe styles in the Vans Vault collections are either the result of collaborative efforts or are somehow more distinctive.
Have you any idea?
Even though the slip-on type is perhaps the one for which Vans is most known, the company did not begin offering it until 1977, 11 years after the company was established.
---
2. Foo Fighters 25th Anniversary Collaboration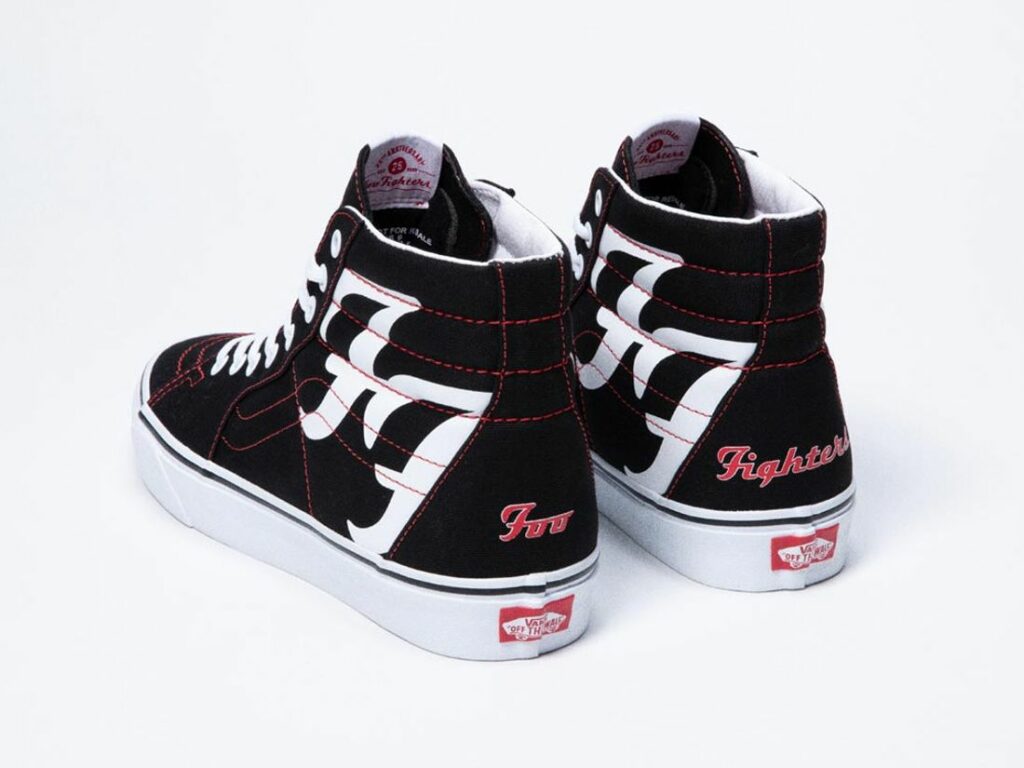 Year: 2021
Styles: High Tops
Colorways: Black/white
The Foo Fighters have come out with a limited edition kind of Vans footwear to commemorate their 25th anniversary and make up for the fact that they are unable to go on tour.
The Foo Fighters emblem is printed in white on a black backdrop on the Sk8-His that are being sold. In addition, the shoes have red cross stitching, and the words "Foo Fighter" are written in red on the back of each shoe.
Did you know that Dave Grohl, the founding member of Foo Fighters, is renowned for his skill on the drums? However, long before he became a member of Nirvana, he was a young prodigy on the guitar and a songwriter.
---
3. Robert Williams Collection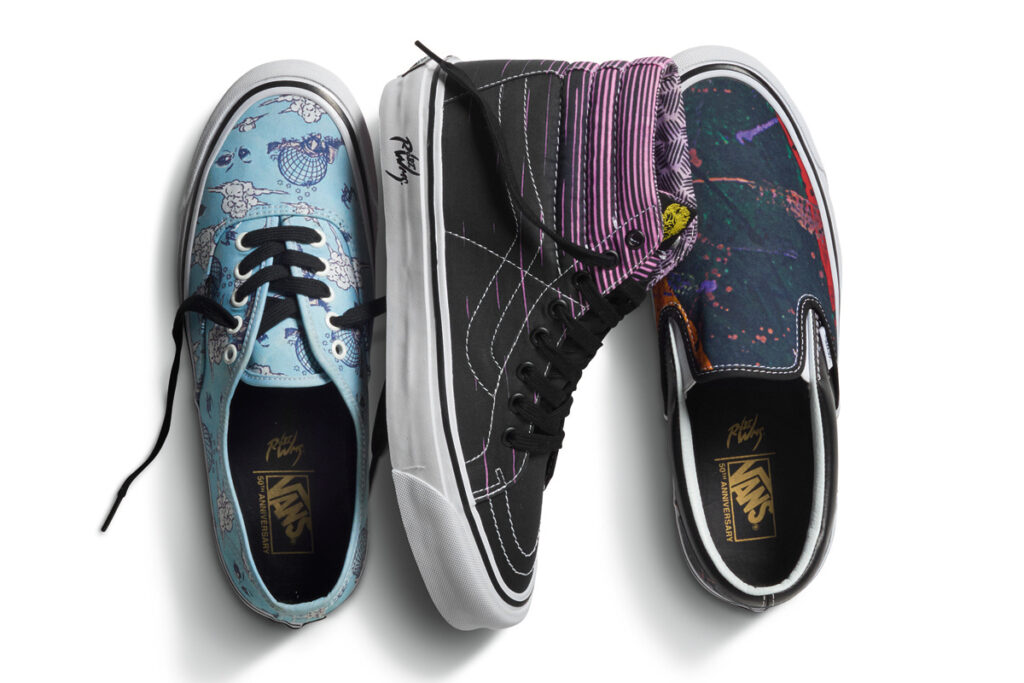 Year: 2016
Styles: High tops, low tops, slip ons
Colorways: Purple/black, blue/white, red/black
Robert Williams, a well-known figure in the underground art scene, worked with the Vans vault to produce a limited edition selection of merchandise.
The footwear is available in a wide variety of designs and patterns. Each pair of shoes features a one-of-a-kind canvas print that was inspired by one of Williams' works of art and is printed in its entirety on the bottom of each shoe.
They are available in slip-on styles, as well as high tops and low tops. In addition to designing shoes for the collection, Williams also created three t-shirts for it, one each in black, yellow, and white.
Did you know that in 1966, brothers Paul and Jim Van Doren, together with some other business partners, founded the company that would later become known as the Van Doren Rubber Company?
---
4. Fergus Purcell Customs
Year: Ongoing
Styles: Any
Colorways: Green/black, blue/black
Fergus Purcell, often known as Fergadelic, is a well-known artist who became famous in the 1970s. He is from the United Kingdom.
Even though he collaborated with Vans to design the entire Vault collection, some of his more obscure designs are only accessible as Vans customized.
Customers have the option of selecting one of two patterns that were produced just for the brand, and may then personalize their shoes by selecting the style, fit, and any other add-ons they choose. The patterns on the prints are either paisley or squiggly lines and ladders.
You probably aren't aware of this, but Purcell has also worked with JWAnderson, Undercover, Junya Watanabe, Alexander McQueen, and Calvin Klein for Raf Simons.
---
5. WTAPS Collaboration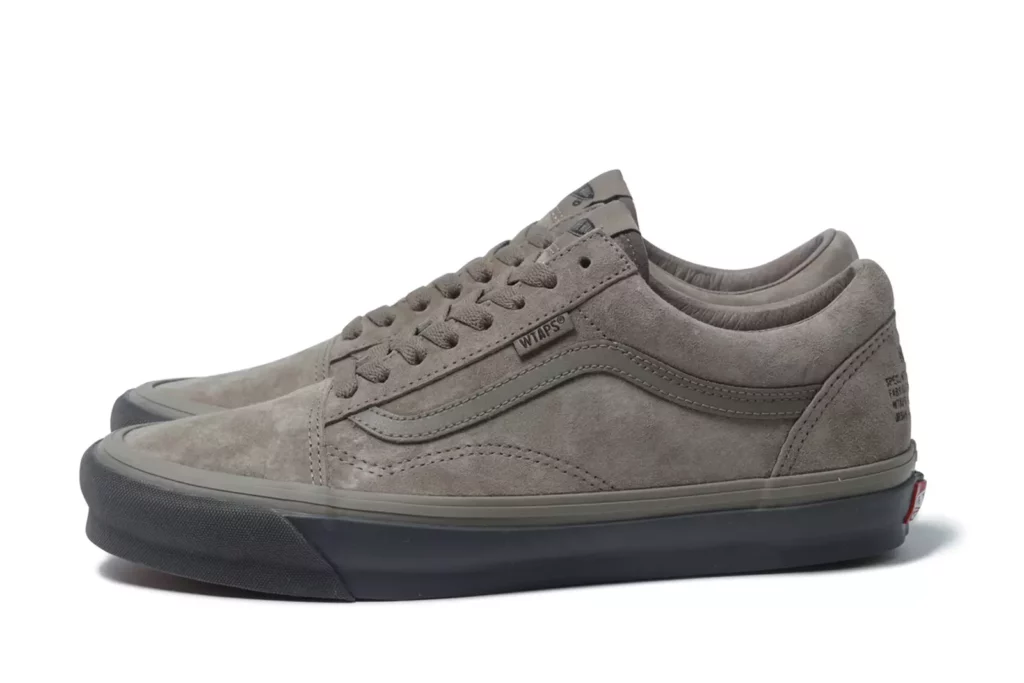 Year: 2007
Styles: High tops, low tops, slip ons
Colorways: Turquoise and white
WTAPS, whose name is pronounced "dub taps," has worked with Vans on multiple times, the most recent of which was in 2016.
Their collection for 2007 featured a variety of different Vans made out of the same turquoise fabric with a white bone design on it.
WTAPS is a streetwear brand from Japan that takes its inspiration from military garb. The motif of the shoes is carried over into some of their other apparel designs as well, most notably in the form of bones.
Did you know that legendary skateboarders Tony Alva and Stacy Peralta were responsible for designing the Vans #95, popularly referred to as the Era, which went on to become the standard skateboarding shoe?
---
6. Bruce Lee Vans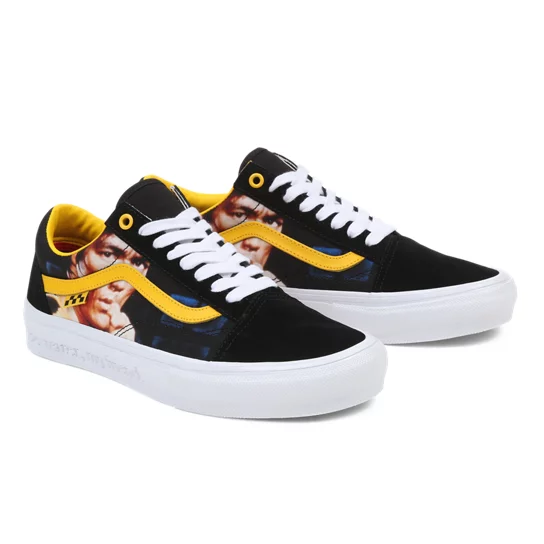 Year: Ongoing
Styles: High tops
Colorways: Black/multi
Because customers must place their orders on the Bruce Lee website, these shoes are extremely hard to come by.
They have the look of the Vans Sk8-Hi, and on the side there is a painting of Bruce Lee in the middle of a fight. Bruce Lee was a well-known actor and martial artist who left behind a legacy that will live on forever.
In addition to starring in a number of martial arts action films, he had a recurring role on the television series "The Green Hornet" as the svelte and vigilant sidekick Kato.
Did you know that Bruce Lee became a well-known figure by the time he was 33 years old? He was a skilled martial artist who also directed and/or starred in a total of 24 films, in addition to directing television shows and participating in other types of media campaigns.
---
7. 50th Anniversary Friends and Family Vans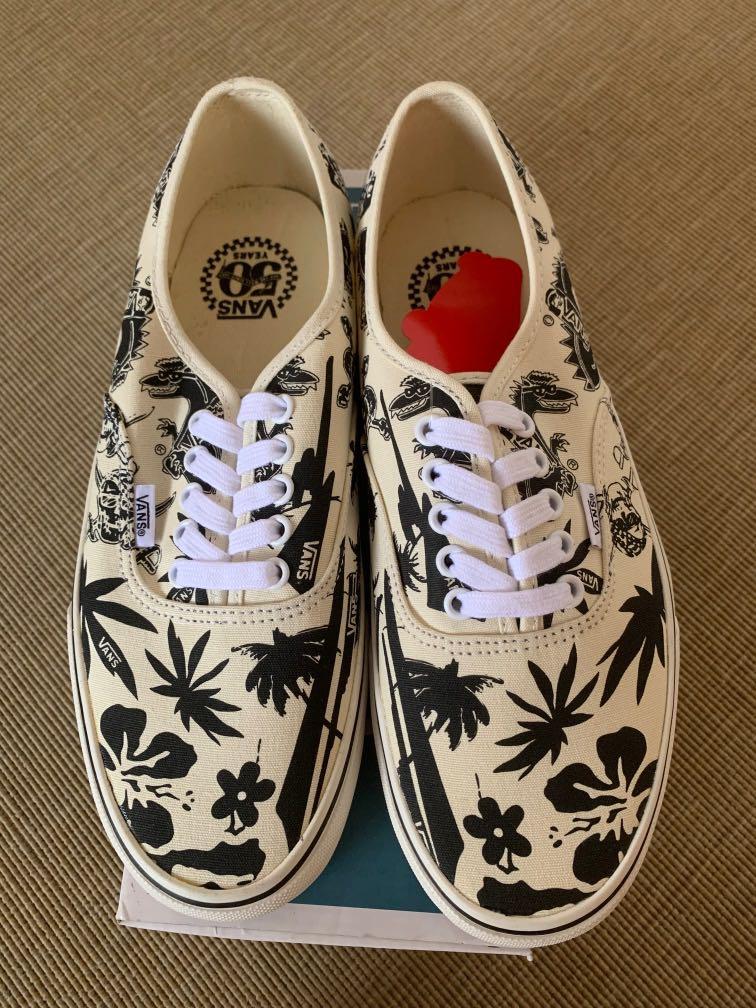 Year: 2016
Styles: Low tops
Colorways: Black/white
Vans created special shoes for its employees and their families in addition to releasing commemorative footwear commemorating the company's first fifty years of business to the general market.
These extremely unusual sneakers feature a flowery pattern in black and white coloring. These sneakers were already hard to come by when they were first released, but they have become even more difficult to track down since their first distribution.
Have you any idea?
The son of Vans co-founder Paul Van Doren, Steven Van Doren, gave his stamp of approval to the fifty-year anniversary collection before it was made available to the public.
---
8. Lords of Dogtown Sample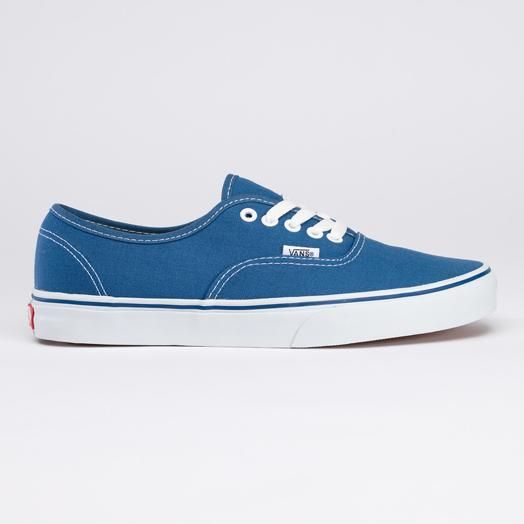 Year: 2001
Styles: Low tops
Colorways: Dark blue/light blue
Vans, a brand that gained popularity among skateboarders in the 1970s, created unique commemorative footwear for everyone engaged in the production of "The Lords of Dogtown."
The Z-boys, a real-life group of kids from Venice, California, who went on to become skating legends, serve as the primary focus of the film.
The term "Lords of Dogtown" is inscribed in a cross pattern over the front of the shoes, which are a dark blue color with low tops. It is possible to spend approximately $500 to buy a pair that has been previously owned.
Do you know that in 2001, Vans made a transaction that gave them a controlling interest in the alternative music event known as Vans Warped Tour? Over the course of 25 years, the event took place every year.
---
9. 1976 Vintage Vans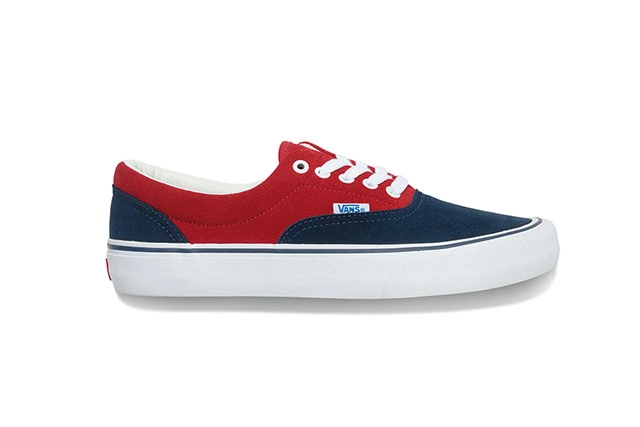 Year: 1976
Styles: High tops
Colorways: White
1976 was the year that marked the beginning of the brand's enduring link with skateboarding, and these vintage vans are from that year.
The Sk8-Hi style is currently being developed in this prototype form. Because they are made of canvas, the shoes have less structure and are less defined.
They have more of a Converse aesthetic than a Vans one, particularly due to the rubber toe covering, which is something that Vans has done away with in recent versions.
The vendor adds that these shoes may even be samples that were never released to the public, making them one of the rarest Vans models that have ever been produced. Having said that, it does have the same name as the other one.
Did you know that Vans truly filed for bankruptcy in 1984? The top executives at the time were quite concerned that the company might have to shut down as a result. Unanticipatedly, the corporation showed signs of improvement three years later.
---
10. Custom Vans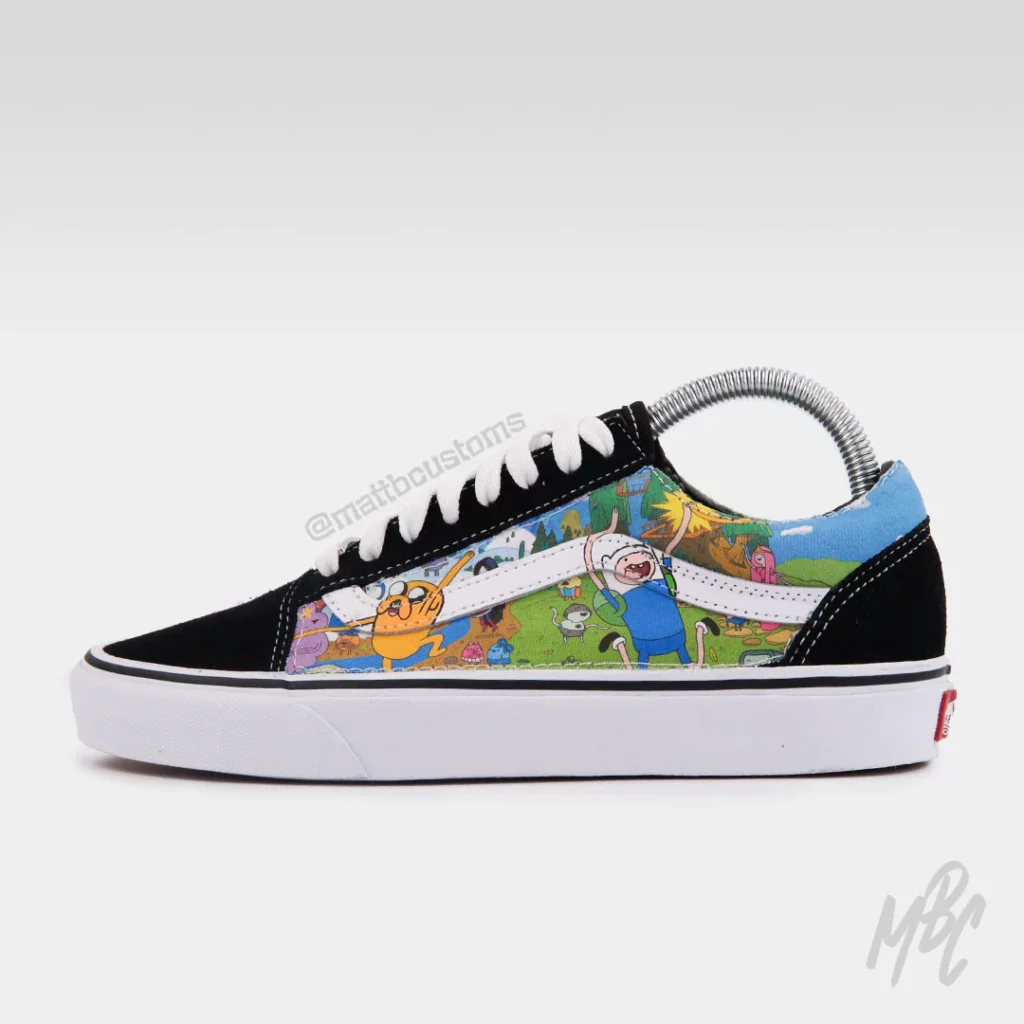 Year: Ongoing
Styles: Any
Colorways: Any
It is impossible to compile an exhaustive list of rare Vans without including a section on bespoke Vans.
Ever since its inception, Vans have been ideal for personalization, and the company's founders have taken advantage of this fact by creating a significant number of unique items for their own collections.
Customers can now create completely one-of-a-kind Vans to match their specific requirements by using the internet to "make their own Vans."
Due to the fact that no two personalized Vans are exactly the same, these Vans are considered to be the rarest models ever produced. In addition, the cost of purchasing them will not be prohibitive like it is with some of the collectibles and collaborations.
Have you any idea?
Vans, primarily known for their footwear, introduced in 2006 a line of clothes designed for skating and other sports and activities.
Top 10 Rarest Vans Shoes Ever Made 2023- Newshub360.net
Related Post

Credit: www.Newshub360.net