The Most Charming Best Bed and Breakfasts in Florida 2023: There are more than one hundred bed and breakfasts in Florida, which means that travelers have a wide selection of options to choose from when looking for accommodations that offer the ideal blend of location, atmosphere, and luxury.
These one-of-a-kind lodgings, which range from coastal retreats to historic havens, provide guests with a level of individualized attention that cannot be matched by traditional hotels.
For a warm and romantic weekend trip in Florida, consider booking a room at one of these top-rated quaint bed and breakfasts.
9 Most charming bed and breakfasts in Florida 2023
1. Hoyt House, Amelia Island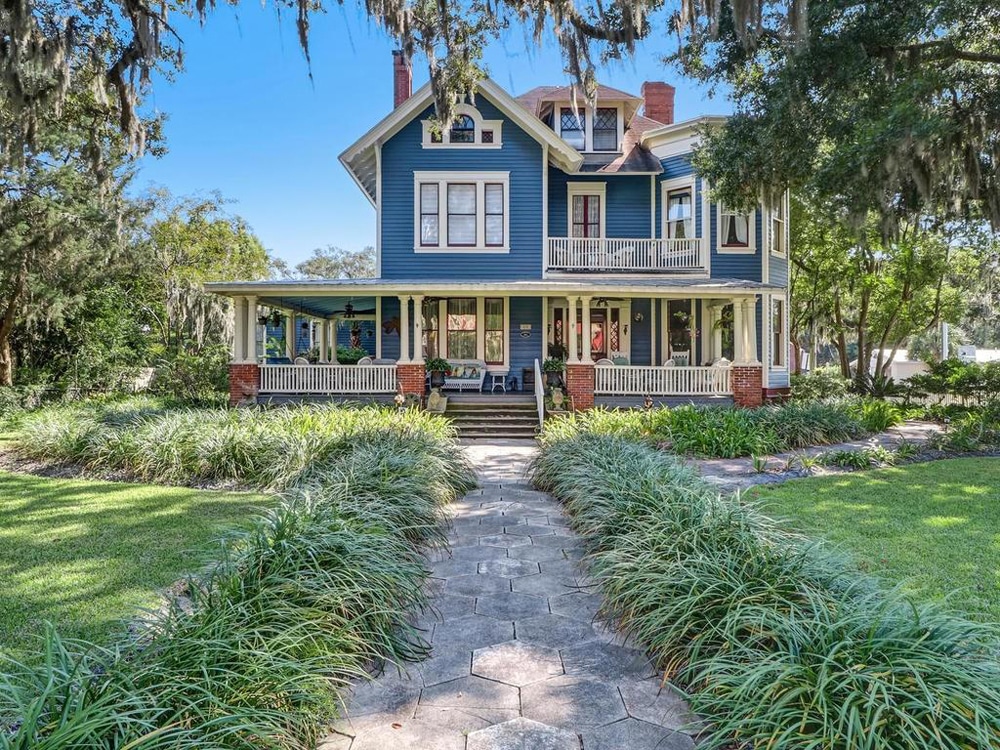 This cozy bed & breakfast dates back to 1905 and was constructed amidst oak trees that are over 500 years old.
At this well regarded bed & breakfast on Amelia Island, you can expect to encounter old-world opulence combined with five-star luxury and individualized service.
At the Hoyt House, you may feel as though you've stepped into another universe due to the presence of English antiques, period furniture, and a 12-foot double-door entry.
You will have a hard time finding a bed and breakfast that is more opulent and indulgent than this one since it has delectable breakfast selections, a swimming pool and hot tub, and a bar that serves complete meals.
Key Amenities:
Top-rated Amelia Island B&B
Old-world elegance and 5-star luxury
Pool and hot tub in garden setting
Full-service bar and delicious breakfast
2. Black Dolphin Inn, New Smyrna Beach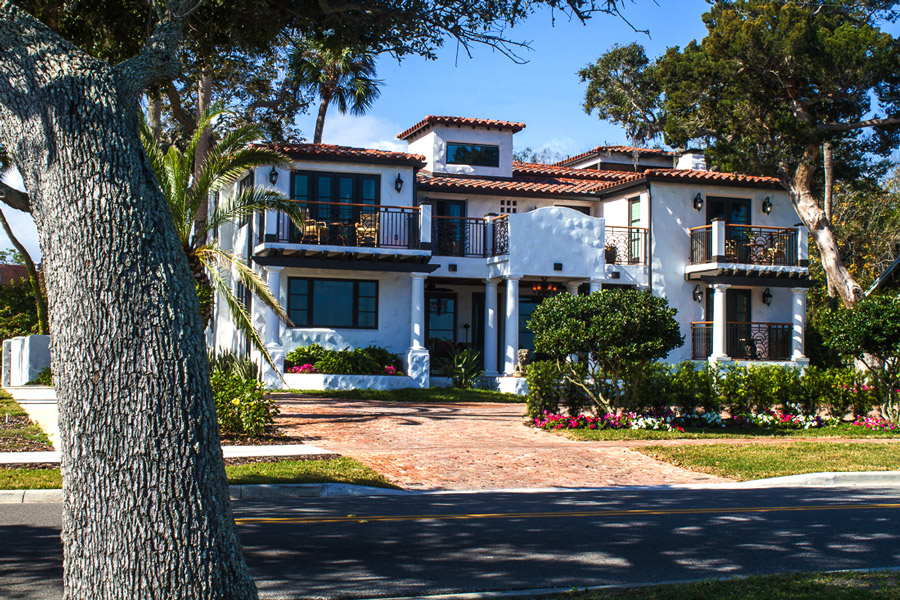 The Black Dolphin Inn in New Smyrna Beach was established by identical twin brothers who fell in love with the property when it was still being used as a riverside home. The inn got its name from the dolphins that are known to frequent the area's seas.
This small Spanish-Isle bed and breakfast and popular New Smyrna beachfront hotel is located in the middle of New Smyrna's historic downtown and has continuously been named as one of the finest in Florida.
It is reminiscent of an oasis, with its beachfront setting on New Smyrna Beach and its proximity to the city.
It is not hard to see why given that each of the 14 suites features an own balcony or outdoor patio, bedding designed in the European style, a jet tub, and is located within walking distance of the beach.
Key Amenities:
Beachfront B&B ranked one of best in Florida
In heart of New Smyrna's historic downtown
Suites include private balconies, outdoor terraces
3. Windemere Inn By The Sea, Indialantic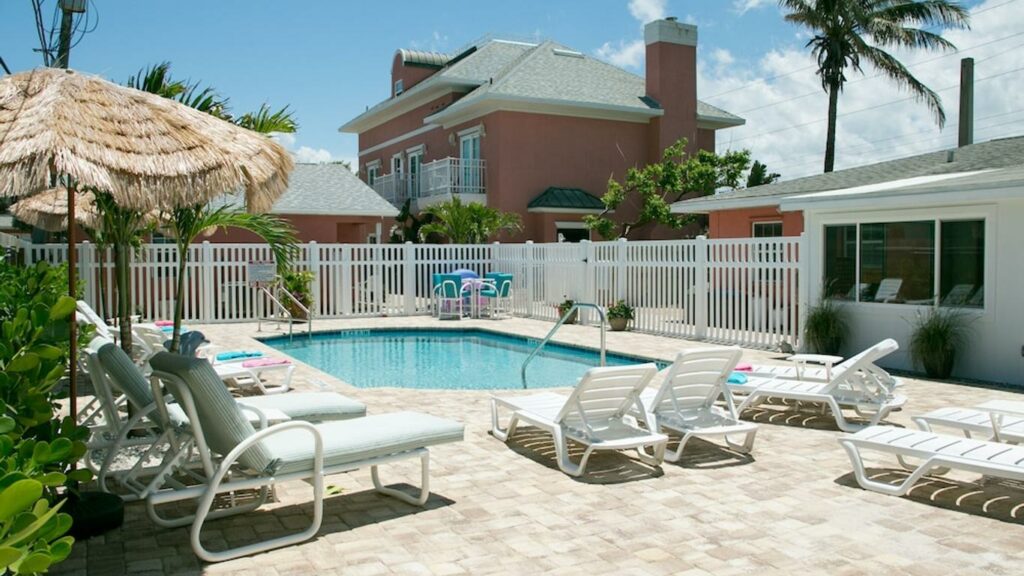 On Florida's Space Coast in Indialantic sits the Caribbean-style Windemere Inn By The Sea. This oceanfront lodging features private jet tubs, private terraces, and private bathrooms in the boutique style. The rooms are magnificent and overlook the water.
You may get a massage with the hotel's professional therapist, which is perfect for couples, or you can take the kids and enjoy a picnic lunch along the seaside beneath a covered umbrella. Both of these activities are perfect for families.
Key Amenities:
Boutique-style oceanfront retreat on Space Coast
Rooms and suites feature baths, jet tubs, balconies
Massages by on-site licensed therapist
Most charming bed and breakfasts in Florida
4. The Addison On Amelia, Fernandina Beach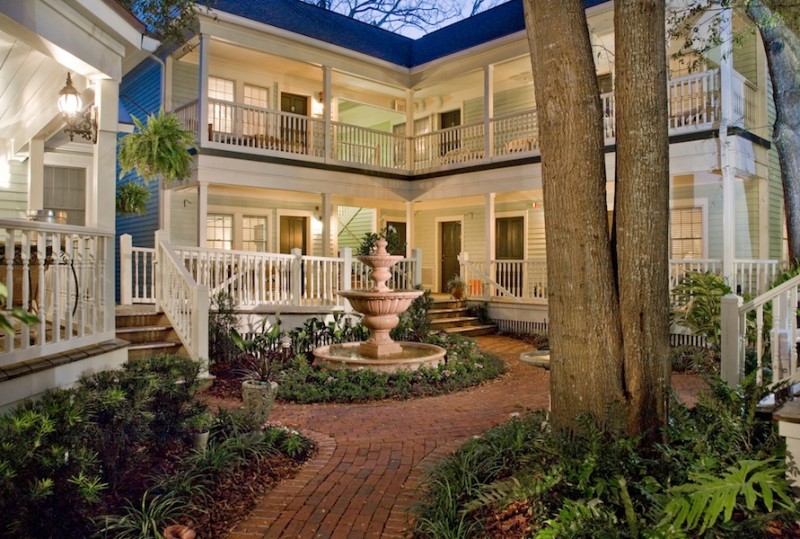 Addison On Amelia is a historic bed & breakfast that dates back to the Victorian era and is comprised of three separate buildings. It can be found in the quaint coastal community of Fernandina Beach.
The veranda is located in this area, and it looks out over a shaded courtyard that is filled with lush plants and brick walks. Guests may enjoy their breakfast, which is made using ingredients found locally, as well as complimentary happy hours.
Other luxuries that guests may take use of during their stay include giant jacuzzi tubs, down-filled pillows, fluffy Turkish towels, and free access to bicycles and beach equipment.
Unwind in this peaceful paradise designed in the style of Old Florida for a tropical vacation that provides convenient access to a variety of shopping, restaurants, and art galleries.
Key Amenities:
Victorian-era oasis in Fernandina Beach
Locally-sourced breakfast on veranda
Complimentary happy hours with garden view
Easy access to shops, dining, art galleries
5. At Journey's End, St. Augustine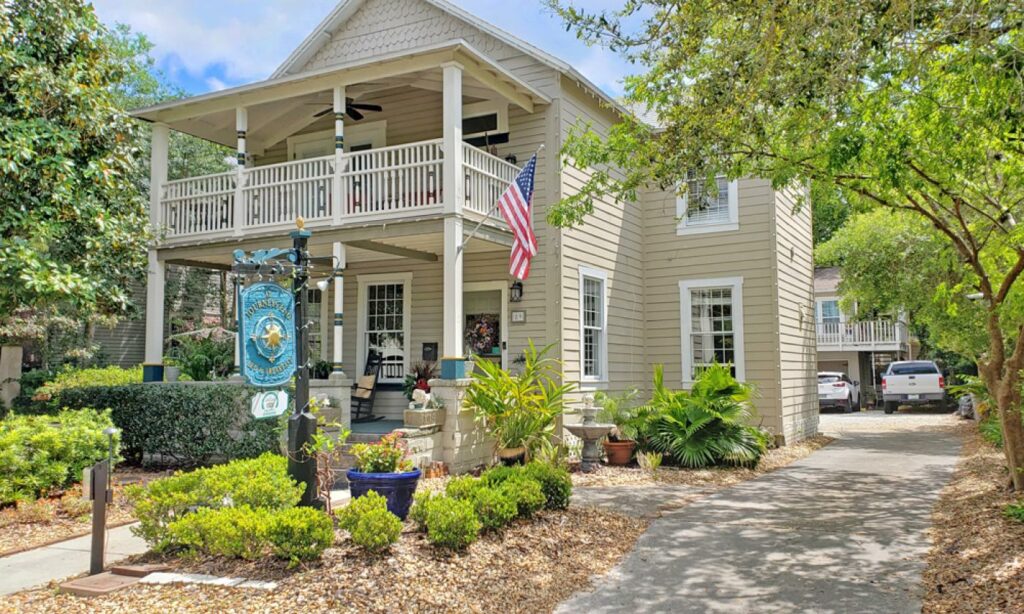 Even though it is situated in the historic Downtown neighborhood of St. Augustine, At Journey's End is tucked away on a peaceful street that is shielded from the bustle and traffic of the surrounding area.
You will discover a Victorian-style home built in the late 1800s here, complete with unpretentious hospitality and five guest rooms.
Delight in the splendor of the accommodation, which features separate sitting rooms, private outdoor spaces, and a terrace in the garden.
Before and after you go out and tour the oldest city in the United States, At Journey's End will provide you with everything you need, including a complimentary freshly prepared two-course breakfast, soda, wine, beer, and afternoon snacks.
Key Amenities:
Relaxed hospitality in historic St. Augustine
Private outdoor areas, deck and separate sitting rooms
Fresh two-course breakfast included
6. Port d'Hiver, Melbourne Beach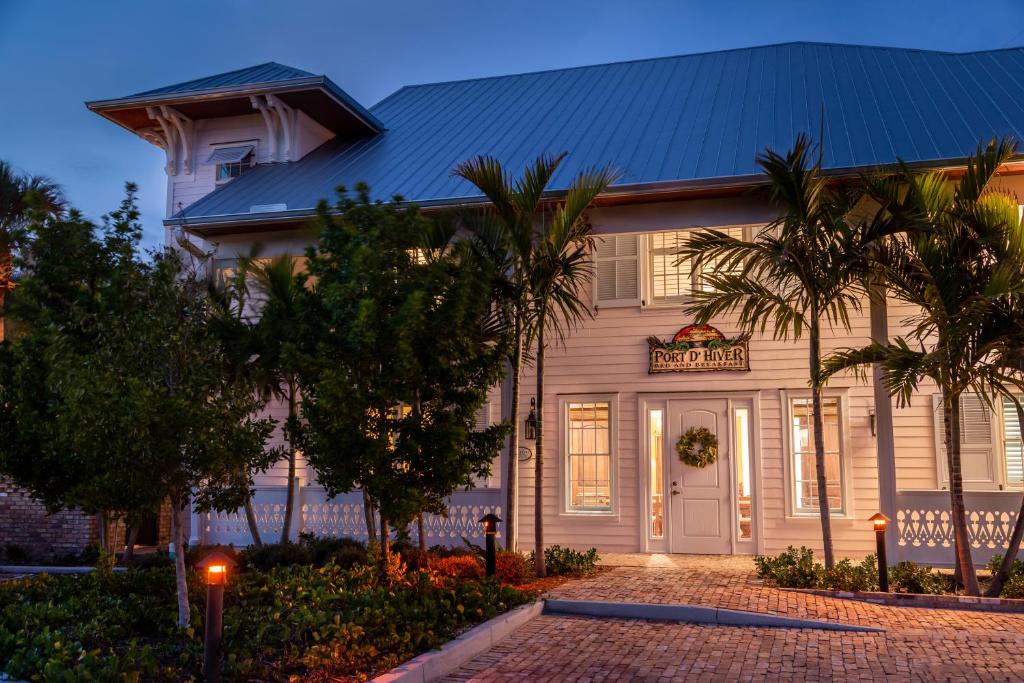 Port d'Hiver in Melbourne Beach, Florida, is an example of Old Florida elegance at its finest. This property boasts breathtaking views of the ocean, private porches, and a calming spa pool.
You'll arrive to your island-inspired building on this private estate after taking a stroll through the verdant tropical scenery and brick pathways that surround it.
Enjoy a romantic breakfast on your own private porch while taking in the breathtaking view of the dawn, compliments of the hotel's complimentary chef services; this will be a retreat that you and your partner will never forget.
Key Amenities:
Old Florida-style luxury at Melbourne Beach estate
Private porches and bubbling spa pool
Complimentary concierge services
Most charming bed and breakfasts in Florida
7. The Mermaid & The Alligator, Key West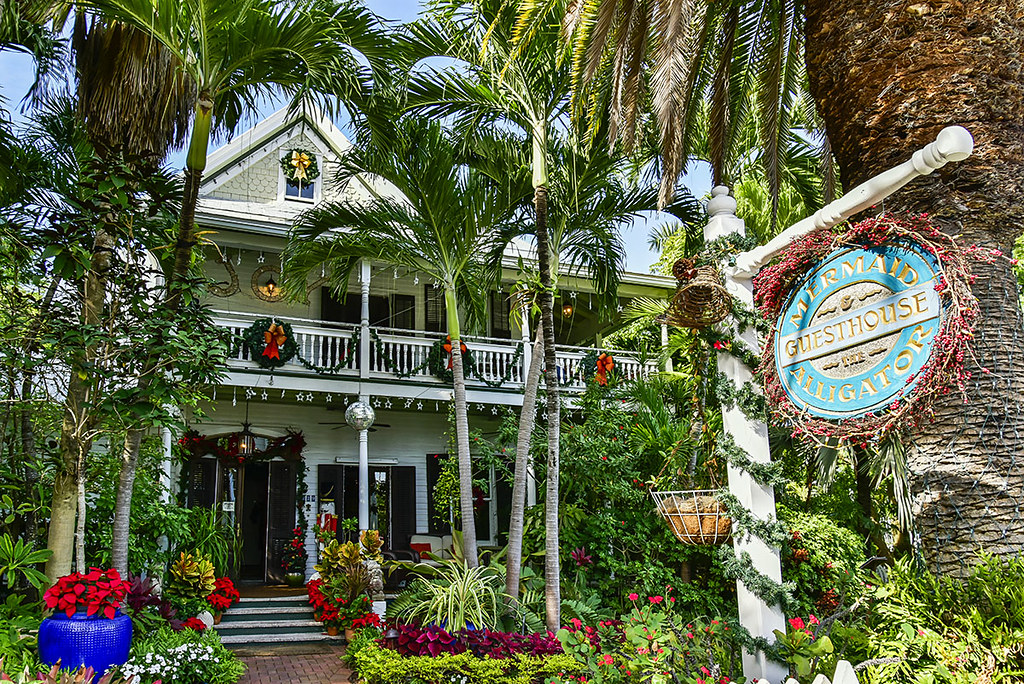 This beautiful old Victorian villa was constructed in 1904 and can be seen in the middle of Key West. Before venturing out to discover the local beaches, restaurants, galleries, and shopping, take advantage of the complementary breakfast.
The Mermaid and the Alligator is home to a verdant garden where guests may unwind with a free glass of wine while listening to live music, taking a refreshing swim in the pool, or simply enjoying the natural surroundings.
Key Amenities:
Historic home in heart of Key West
Breakfast included in stay
Lush garden with live music and pool
Easy walk to beaches and shops
8. Inn On Charlotte, St. Augustine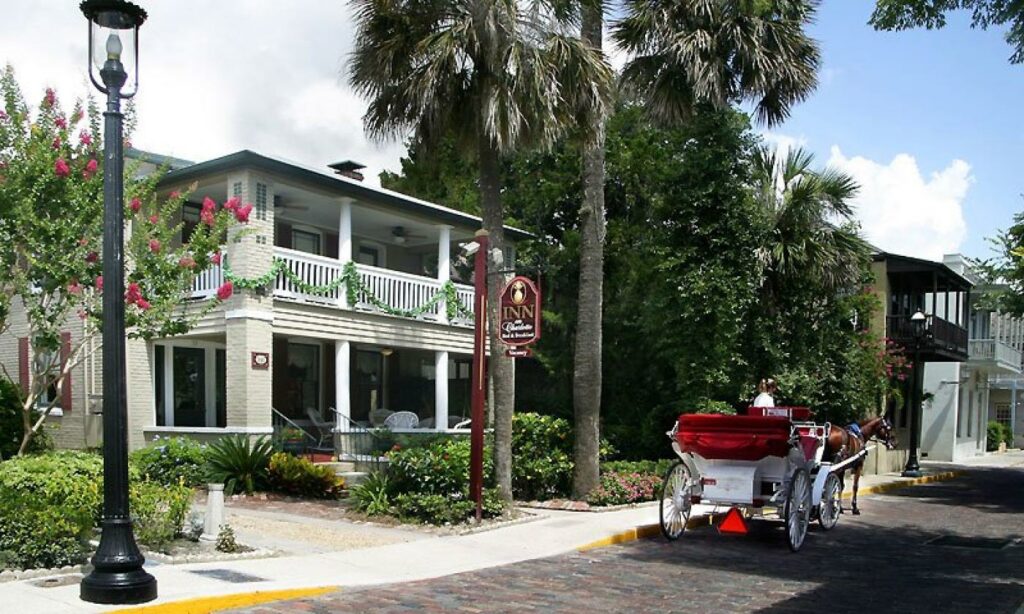 The Inn on Charlotte is situated within walking distance of St. Augustine's most renowned historic sites. You are only a short distance away from the historic neighborhood, the Castillo de San Marcos, and the Bridge of Lions from where you are currently situated.
This bed & breakfast has only eight rooms, but the service and facilities are of the highest caliber, including a king-size bed, a jacuzzi, and a Henry Flagler Verandah in each room.
The feature of this place is the balcony that looks out over Charlotte Street, which has a history dating back 500 years.
If you start your day with a breakfast of freshly prepared cinnamon-citrus syrup or freshly cooked frittata, you may reconsider staying at hotels in the future.
Key Amenities:
Prime location steps from historic landmarks
Balcony overlooking Charlotte Street
Hearty fresh-made breakfasts
9. Atlantis House, Key West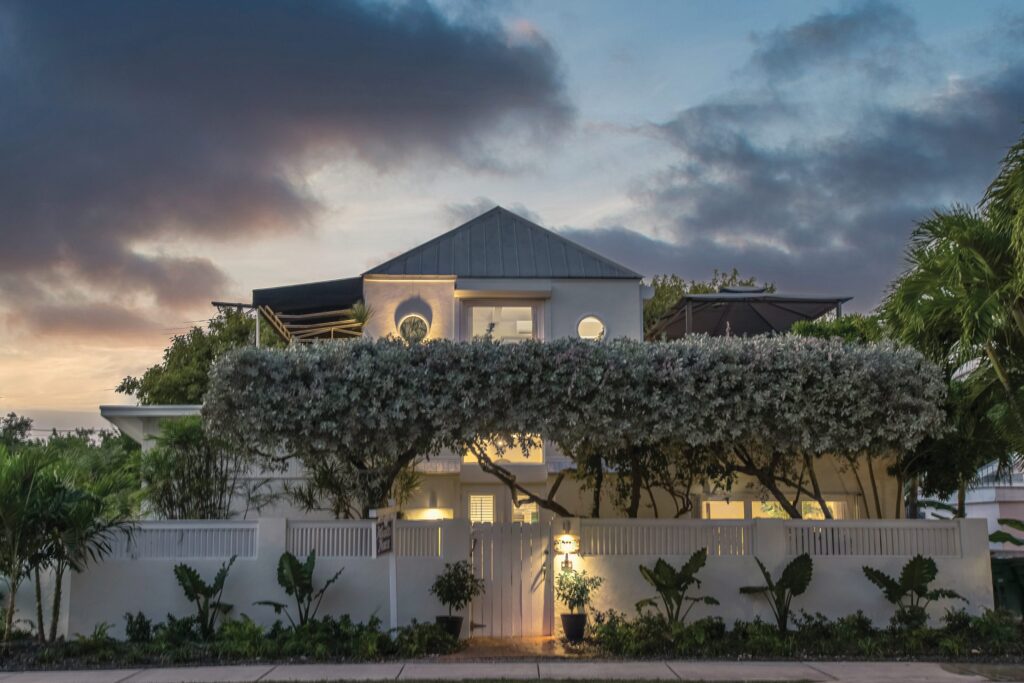 One of the most charming inns on the island is this bed and breakfast in Key West. Because it has only two guest suites, Atlantis House is an excellent choice for honeymoons, anniversaries, or other occasions that call for a more personal escape.
Guests vacationing at this location will be within walking distance of the Key West Marine Park, where they will be able to enjoy activities such as fishing, snorkeling, and viewing dolphins.
This bed and breakfast will even prepare your freshly caught fish for dinner if you so want. Don't forget to ask for your free piece of key lime pie, and don't forget to ask for it!
Key Amenities:
Most romantic guestrooms on Key West
Perfect for intimate getaways and celebrations
Close to snorkeling, dolphin watching and fishing
B&B can cook up fresh catch for dinner
9 Most Charming Best Bed and Breakfasts in Florida 2023 – Newshub360.net
Related Post
Credit : www.Newshub360.net