Top 10 Richest Rappers In South Africa 2023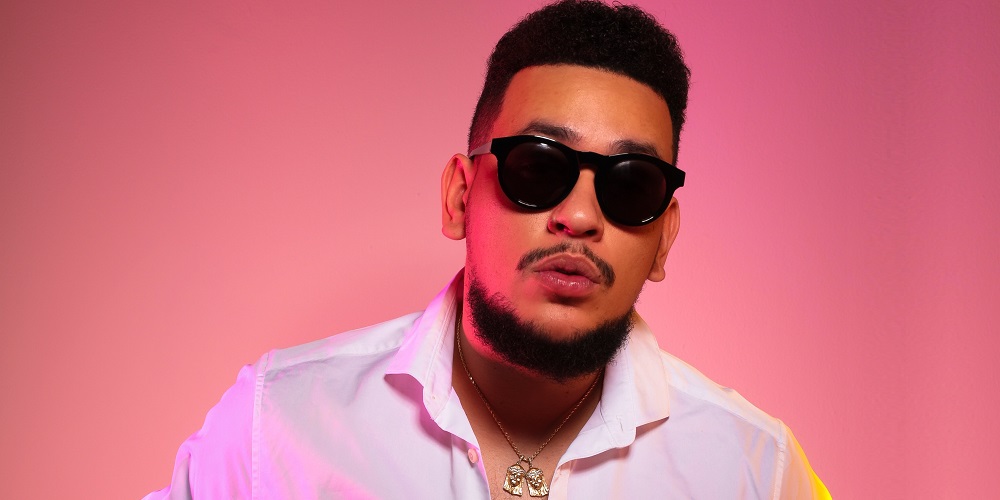 The Top 10 Richest Rappers In South Africa 2023. South African rappers are not left out when the best African rappers are mentioned. This stems from the immense talent and the craftmanship they possess.
As any other rapper will do, S.A rappers like to live a lavish lifestyle, displaying their wealth in their music videos and on social media. However, how rich are these rappers?
we have listed the current top 10 richest rappers in South Africa 2023. Throughout history, musicians have amassed incredible levels of wealth. This trend continues today, as top popular musicians all over the world continue to sell huge numbers of CDs, and sell out huge arenas; making huge sums of money. Rap Musicians are the loudest; by default, the kind of music they do causes them to make claims to fabulous wealth. Many rappers flaunt their money till they have nothing to flaunt, and others frequently claim to be the richest in the land.
Richest Artists In South Africa 2023
This gives rise to endless arguments among their fans about who has more money. South African rappers are no different; their music and lifestyles frequently raise questions, and we seek to answer them with this article.
Join us now as we find out who the Top 10 Richest Rappers in South Africa 2023 are, and try to find out a thing or two about how they made much money, as well as what they are doing to retain it.
Top 10 Richest Rappers In South Africa 2023
Die Antwoord is a hip hop duo that has been working together since 2008. Ninja and Yolandi Visser are the male and female acts that make up the duo, who are the richest rappers in South Africa. Their music is uniquely influenced by Ninja's swagger and the high-pitched rhymes by Yolandi.
Some of their albums are $O$ that was released in 2009, Ten$ion in 2012, Donker Mag in 2014 Mount Ninji and da Nice Time Kid in 2016, and then 27 in 2019. The duo has made many appearances and collaborations with many South African artists, and many others from the diaspora.
From their music, Die Antwoord has made an estimated $10 million each. The Duo made it to Africa's Forbes richest rappers.
AKA whose real name is Kiernan Jarryd Forbes is a South African music big shot. A wealthy rapper and businessman. He entered the music world professionally in 2011. Since then, he has released several studio albums including; Alta Ego in 2011, Levels in 2014, Be Careful What You Wish for in 2017, and Touch My Blood which he released in 2018.
AKA is also something of a political figure; he has been quite vocal on a number of issues affecting South Africa as a Society. Unfortunately, however, it appears that he has not often chosen the good side of history as we march toward a greater and more united Continent.
AKA rapper's net worth is approximately $12 million, making him the second richest rapper in South Africa.
Top 10 Richest Rappers In South Africa 2023
Casper Nyovest whose real name is Refiloe Maele Phoolo is an iconic South African rapper, who is famous not only in his country but all over English speaking Africa. He rose to stardom in 2014 with the release of his debut album Tsholofelo. From there he added his 2015 Fill Up The Dome concert to his list of accolades and has never looked back since.
Casper Nyovest has won so many awards inside and outside South Africa, some of which include Gifted Southern Artist at the Channel O Music Video Awards held in 2014,  Best Hip Hop Album during the Metro FM Awards held in 2015, and so on.
From rapping, producing, and representation of big brands, Cassper Nyovest, the third wealthiest rapper in South Africa has accumulated around 3 million Dollars.
Nasty C whose birth name is Nsikayesizwe David Junior Ngcobo is the face of South African rap right now. As a matter of fact, his vast talent threatens to eclipse all other rappers on the continent in the near future. He became famous after the release of his song Way It Go. Since then he has released several albums, singles, and has made several appearances and collaborations with several artists both in South Africa and abroad.
Some of his accolades include Best Freshman in the South African Hip Hop Awards, and then he won Best New Artist, Best Male Album, Song of the Year, and Best Hip Hop Album at the Metro FM Music Awards a few years back.
From his rapping and music production business Nasty C is reputed to be worth around 2 million dollars.  
Khuli Chana whose birth name is Khulane Morule is one of the best rappers in South Africa. He has seen success in his music and some moments of terror. Some of his works are Motswak originator which he released in 2009 and Lost i
n Time which he released in 2012.
One time, the police mistook him for someone else and fired at his car severally. After arbitration, the case was settled at an estimated R2.5 million.
Khuli Chana's net worth is estimated to be between $1 and 2 million.
Top 10 Richest Rappers In South Africa 2023
K.O whose official name is Ntokozo Mdluli is a Johannesburg-born rapper. He was in the rap group Teargas before opting to go solo with the release of the song the Skhanda Republic which made him famous. From his rap, production, appearances, and concerts KO has amassed a fortune estimated to be somewhere around $500,000 and $1 million making him the sixth richest rapper in South Africa.
Thabo Bogopa Junior, whose stage name is JR, is a famous and award-winning rapper who won R1 million in the Tropica Island. He has firmly established himself in music over the years and has produced several hit songs.
Through his music and concerts, he is estimated to be worth somewhere around $500,000 to $1 million.
Leslie Jonathan Mampe, commonly known by his stage name Da L.E.S is a South African hip hop artist who has earned his clout with the release of several albums.  Heaven which he released in 2013 was among his best-performing releases, and since then he has not looked back.
Through his hard work in the studio, he has earned for himself around $2 million.
Zander Tyler who is better known by most people by his stage name Jack Parow is yet another wealthy South African celebrity rapper. He is known for being woke and conscientious and this has reflected in his music. Some of his studio albums include Afrika 4 Beginners, Jack Parow, Eksie Ou, Nag Van Die Lang Pette, and Dis Hoe Ons Rol.
He is a big act, alternating between English and Afrikaans, and has worked with prominent artists such as Die Antwoord and Francois Van Coke.
He is thought to be worth somewhere around $1 million.
Emtee who's real name is Mthembeni Ndevu is a young South African rapper with the talent and hunger to propel him all the way to the top. He has a unique style of rap that is quite at odds with his small frame. Perhaps his most successful song to date is Roll-Up.
He has gone on to release many other songs and has made several collaborations with musicians within and outside South Africa including Wizkid from Nigeria.
Emtee is one of the Richest Rappers In South Africa 2023, he is currently estimated to be worth somewhere around $300,000 to $500,000.
Conclusion:
It is no secret that rappers sometimes lie or grossly overestimate what they have, other rappers have lived such wasteful lifestyles that when they go broke people start to wonder if they ever had the money in the first place.
Furthermore, we have often said that popularity is not the same as money. Not every artist knows how to maximize the potential presented by his popularity so as to make money and be among the richest rappers in South Africa.
Top 10 Richest Rappers In South Africa 2023 – Newshub360.net
CHECK THIS OUT :
♦  Top 10 Schools in South Africa That Charge More than R200,000 Fees
♦  Top 10 University Rankings in South Africa Released [Univ of Cape Town is 2nd ]
♦  Top 10 Best High Schools in Durban, 2023 [ Durban High School is 2nd ]
♦  Top 10 Best Private Schools In Johannesburg [ St. Martin's is 3rd ]
♦  Top 10 South African Universities With The Best Academic Performance
♦  Top 10 Best Boarding Schools in Gauteng [ Parktown Boys is 2nd ]
♦  Top 10 Best Girl's High Schools in South Africa [ Durban Girls is 3rd ]
♦  Top 10 SA Female Celebrities With First Class Honours [ University Degrees ]
♦  Top 10 Best High Schools in Johannesburg [ St John's College is 2nd ]
♦  Top 10 Best Primary Schools in Johannesburg [ Melpark School is 2nd ]
Credit : Newshub360.net