Big Zulu Net Worth 2023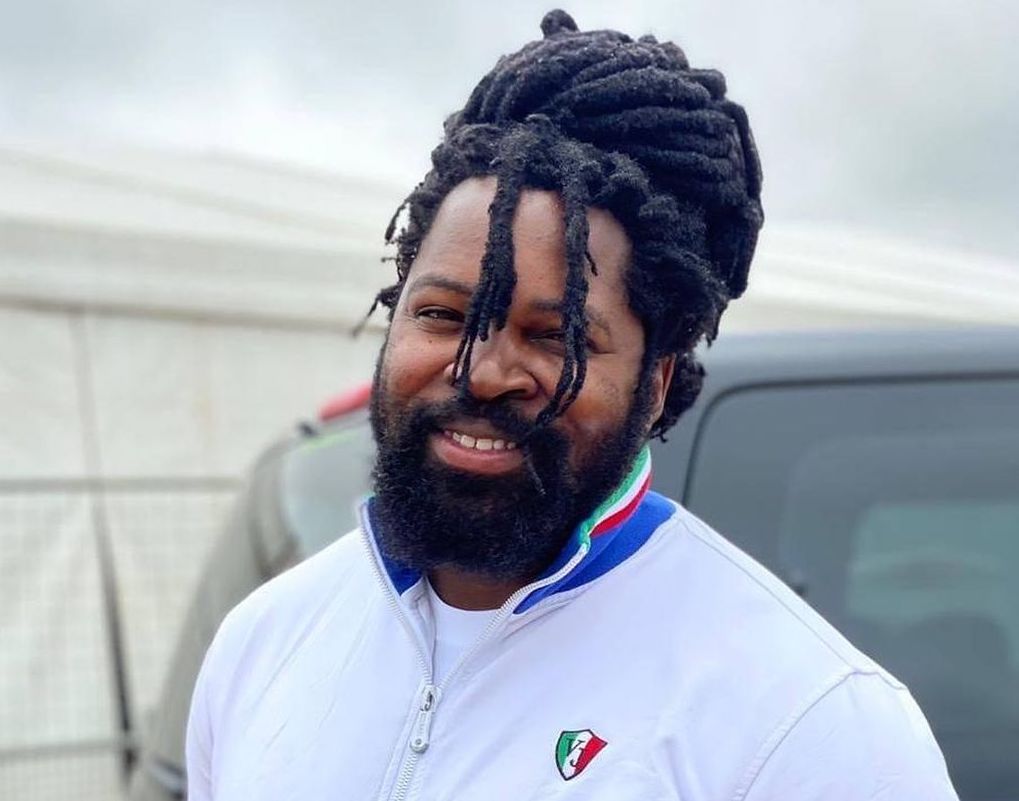 Big Zulu Net Worth 2023- Richest Rappers in South Africa: Siyabonga Nene, better known by his stage name Big Zulu, is a rapper, composer, and actor from South Africa. After releasing the track "Donsa Nkabi" in 2016, he shot to fame.
Zulu secured a record deal with Universal Music in 2015, and his first albums, Ushun Wenkabi (2018) and Ungqongqoshe Wongqongqoshe, were released in 2018. (2019).
"Mali Eningi," "Inhlupheko," and "Umuzi eSandton" are three of Zulu's chart-topping songs from his third studio album Ichwane Lenyoka (2021). The first song, "Mali Eningi," was certified double platinum by the South African Recording Industry (RiSA).
Zulu also starred in the programs Isibaya, One Mic (2017-2020), Uzalo (2020), and Isithembiso on television.
Big Zulu Biography
Real Name      Siyabonga Nene
Gender             Male
Date of Birth   17th April 1987
Place of birth Bergville, KwaZulu Natal, South Africa
Age                   33Years
Ethnicity           Black
Nationality       South African
Occupation      Rapper, Song writer and Actor
Label                 Universal Music
Instagram        @bigzulu_sa
Net Worth        US$500 000
Big Zulu Early life and influences
Siyabonga Nene was born and raised in the KwaZulu-Natal town of Bergville. He was influenced by Ladysmith Black Mambazo, Phuzekemisi, and Imithente as he grew up listening to Maskandi and Isichathamiya music.
Maskandi and Scathamiya have an impact on him.
CHECK THIS :  AKA Net Worth 2023
Big Zulu Career beginnings
Big Zulu worked as a cab driver for several years before quitting in 2008 to pursue a career in music. In 2009, he began creating songs and performing, earning the title of "King of Rap" in a Back to the City rap battle. In 2016, he released his first song, "Donsa Nkabi."
Big Zulu Ushun Wenkabi, Ungqongqoshe Woongqongqoshe
He acquired a record deal with Universal Music Records in 2015 after several years as an independent musician, and his first album Ushun Wenkabi was released in July 2018, featuring tracks such as "Ang'mazi umama" and "Home."
Ungqongqoshe Woongqongqoshe, his second studio album, was released in 2019 and included Ab Crazy, Mnqobi Yazo, FiFi Cooper, Kwesta, Caspper Nyovest, Mosiholiq, and Truhitz. The first song, "Ak'laleki," was released, starring Kwesta. His second song, "Ama Million," which featured Cassper Nyovest and Mosiholiq, was released on August 2 and reached No. 5 on the iTunes Chart.
The song was certified platinum.
With sales of 50 000 copies, his third song "Vuma dlozi" featuring Mnqobi Yazo was released on August 14 and certified platinum by the Recording Industry of South Africa (RiSA).
The album was certified gold by the Recording Industry of South Africa (RiSA) and received a nomination for Best Hip Hop Album at the South African Music Awards (SAMA26).
The album was nominated for Best Male Artist of the Year and Album of the Year at the South African Hip Hop Awards in the same year. Nkabi Records, his own musical label, was founded by him.
Big Zulu Net Worth
Big Zulu Ichwane Lenyoka
On November 20, 2020, his single "Mali Eningi" was released featuring Intaba Yase Dubai & Ricky Rick as the album's lead single. The song was certified double platinum after debuting at number two on Channel 0's Top 30 charts. "Mali Eningi" won Best Collaboration at the 27th annual South African Music Awards.
As the second single, he released "Inhlupheko" starring Mduduzi Ncube on March 11, 2021.
The song reached number one on the iTunes charts in South Africa and number four on the Shazam rankings.
On Twitter on July 3, 2021, he revealed a new track called "Umuzi eSandton." On July 9, 2021, the song was released, and it was included in his album Ichwane Lenyoka, which was released on September 3, 2021. On the Shazam charts, the track "Umuzi eSandton" hit number one.
He appeared on season 14 of Idols South Africa on September 13, 2021.
Zulu received seven wins at the 2021 South African Hip Hop Awards, including Album of the Year, Song of the Year ("Mali Eningi"), Best Music Video, Best Male and Ubuntu Activism Award, Best Collaboration, and Best Digital Sales.
CHECK THIS OUT: A Reece Net Worth 2023
Big Zulu Songs
100 Bars
Ang'Mazi Umama
As'Dlali Ney'Ngane
Big Zulu Ak'Laleki
Baphel'Amandla
Big Zulu Ama Million
Dear Nhlupheko
Donsa Nkabi
Do You Know
Dudlu
Home
Intombi Zama Wololo
Isiphukuphuku
Isala Kutshelwa
Intombemhlophe
Lomhlaba Unzima
Nkabi Nesgubhu
Nam'Angaz Nje
Ongena Dosi
On My Mind
Ungqongqoshe Wongqongqoshe
Ushun Wenkabi
Usuphephile
Ubuhle Bakho
Ugogo
Vuma Dlozi
Wena Wedwa
Wema Dlamini
Big Zulu's music is available on Itunes, Spotify, Youtube and many other music distribution sites.
Big Zulu Net Worth 2023
Big Zulu Girlfriend
He has a daughter with Lebogang Makenete. Bulelwa Nazo is Big Zulu's son.
Big Zulu Acting Career
Big Zulu is a fantastic actor who has been in some of Mzansi's most popular dramas. Isibaya, Uzalo, and Isithembiso are three films in which he has appeared. People have speculated that Big Zulu and Sjava are brothers because of their uncanny resemblance in clothes, physique, and rapping. They aren't brothers, but they do have a lot in common.
Other ventures
Inkabi Records was formed by Zulu in 2019.
Mduduzi Ncube has recently joined Zulu.
Zulu began their charitable efforts on September 21, 2021, when they provided computers and printers to Obonjaneni Primary School.
As of August 2020, he partnered with Spitz as the ambassador of carvella.
CHECK THIS OUT: Top 10 Richest Rappers in South Africa 2023
Big Zulu Net Worth 2023
Big Zulu has built a reputation for himself by combining hard work, talent, and patience. He is currently one of South Africa's most popular rappers, as well as the King of Inkabi rap. Big Zulu has a net worth of US$500 000 as of 2023.
Acting, record sales, sponsorships, and music royalties account up the majority of his earnings.
Big Zulu Net Worth 2023- Richest Rappers in South Africa –Newshub360.net
CHECK THIS OUT :
♦ Top 10 Richest Rappers in South Africa 2023
♦ Top 10 Richest Rappers in Africa 2023
♦  Top 10 Schools in South Africa That Charge More than R200,000 Fees
♦  Top 10 University Rankings in South Africa Released [Univ of Cape Town is 2nd ]
♦  Top 10 Best High Schools in Durban, 2023[ Durban High School is 2nd ]
♦  Top 10 Best Private Schools In Johannesburg [ St. Martin's is 3rd ]
♦  Top 10 South African Universities With The Best Academic Performance
♦  Top 10 Best Boarding Schools in Gauteng [ Parktown Boys is 2nd ]
♦  Top 10 Best Girl's High Schools in South Africa [ Durban Girls is 3rd ]
♦  Top 10 SA Female Celebrities With First Class Honours [ University Degrees ]
♦  Top 10 Best High Schools in Johannesburg [ St John's College is 2nd ]
♦  Top 10 Best Primary Schools in Johannesburg [ Melpark School is 2nd ]
Credit : Newshub360.net