15 Best Places to Live in Colorado in 2023: Colorado is a place that is nothing short of a dream destination because of its stunning landscapes, which include mountains, deserts, rivers, and a wide variety of wildlife.
Moving to Colorado, with its breathtaking landscape and wide variety of amenities, is virtually everyone's top relocation goal right now.
However, moving can be a very taxing experience if you are unaware about the benefits and drawbacks of living in Colorado, the cost of living in Colorado, and, most significantly, the locations in Colorado that are considered to be the greatest areas to live in the state.
People from all over the United States and other parts of the world are relocating to the state in record numbers.
Having the appropriate guide may save you a lot of time and effort because there are a lot of things you need to think about, such as the most economical small towns to live in Colorado or the safest areas to live in Colorado.
15 Best Places to Live in Colorado in 2023
1.  Denver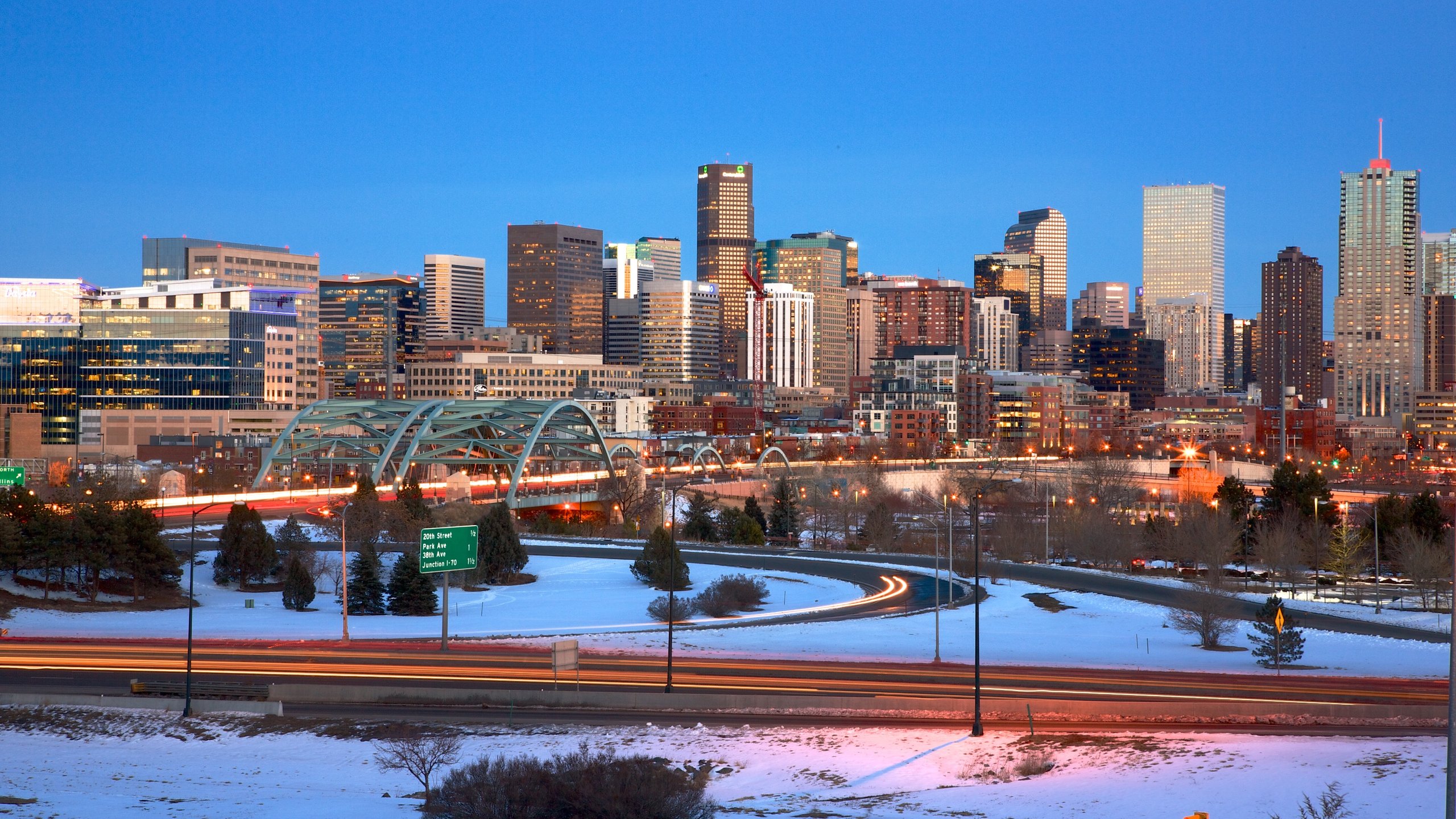 If you're considering relocating to Colorado, Denver is probably the first city that comes to mind. After all, it's the most populous city in the state by a significant margin.
Many young professionals and a rising number of people who work remotely have made Denver their home since it is considered to be one of the greatest places to live in the state of Colorado.
Having said that, it is a potentially pricey location for families, and Niche.com gives the local school district a grade of C+ when it comes to academics.
However, there are a large number of parks and other areas for children to enjoy the outdoors in the city, in addition to a zoo, museums, and other educational opportunities that are suitable for children. The Mile High City is a fascinating location to live, but only if you can afford the high cost of living there.
2. Boulder
In addition to being a wonderful place to live, Boulder is also the location of the University of Colorado Boulder, which is the state's most prestigious educational institution.
In Boulder, you'll never be at a loss for things to do. It is in close proximity to a large number of paths for hiking and mountain biking and features a large number of venues for live music, performances, and museums. It is around a half-hour drive from Denver.
The Boulder Valley School District has a fantastic reputation and consistently receives great marks from students, parents, and educators.
The most significant disadvantage of living in Boulder is likely going to be its high cost of living. The only places with lower median property prices than Boulder are ski resort towns known for their affordability.
3. Colorado Springs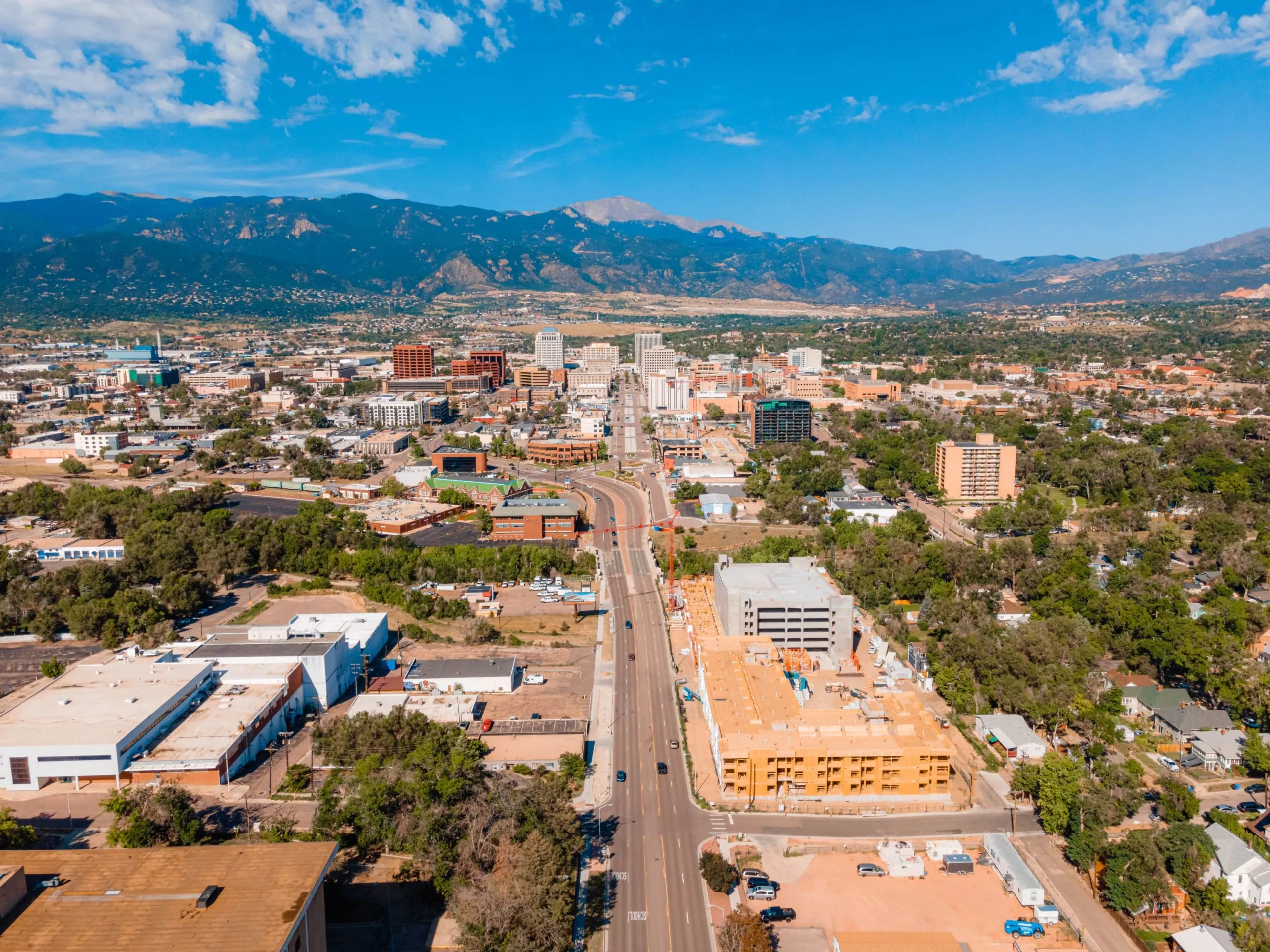 The state capital of Denver is located approximately an hour's drive to the south of Colorado's second-largest city, Colorado Springs. It is ranked sixth on the list of the greatest places to live in the United States by U.S.
News & World Report and is considered to be one of the best places to live in Colorado. Hiking, going to the Air Force Academy, and seeing the city's museums and other points of interest are just few of the many things that may be enjoyed in Colorado Springs.
This city in Colorado also features a significant number of restaurants and pubs concentrated in its downtown area, making it an ideal place for a fun night out. On the College Readiness Index, the graduating students from the schools in Colorado Springs score significantly higher than the national average.
4. Fort Collins ( Best Places to Live in Colorado 2023)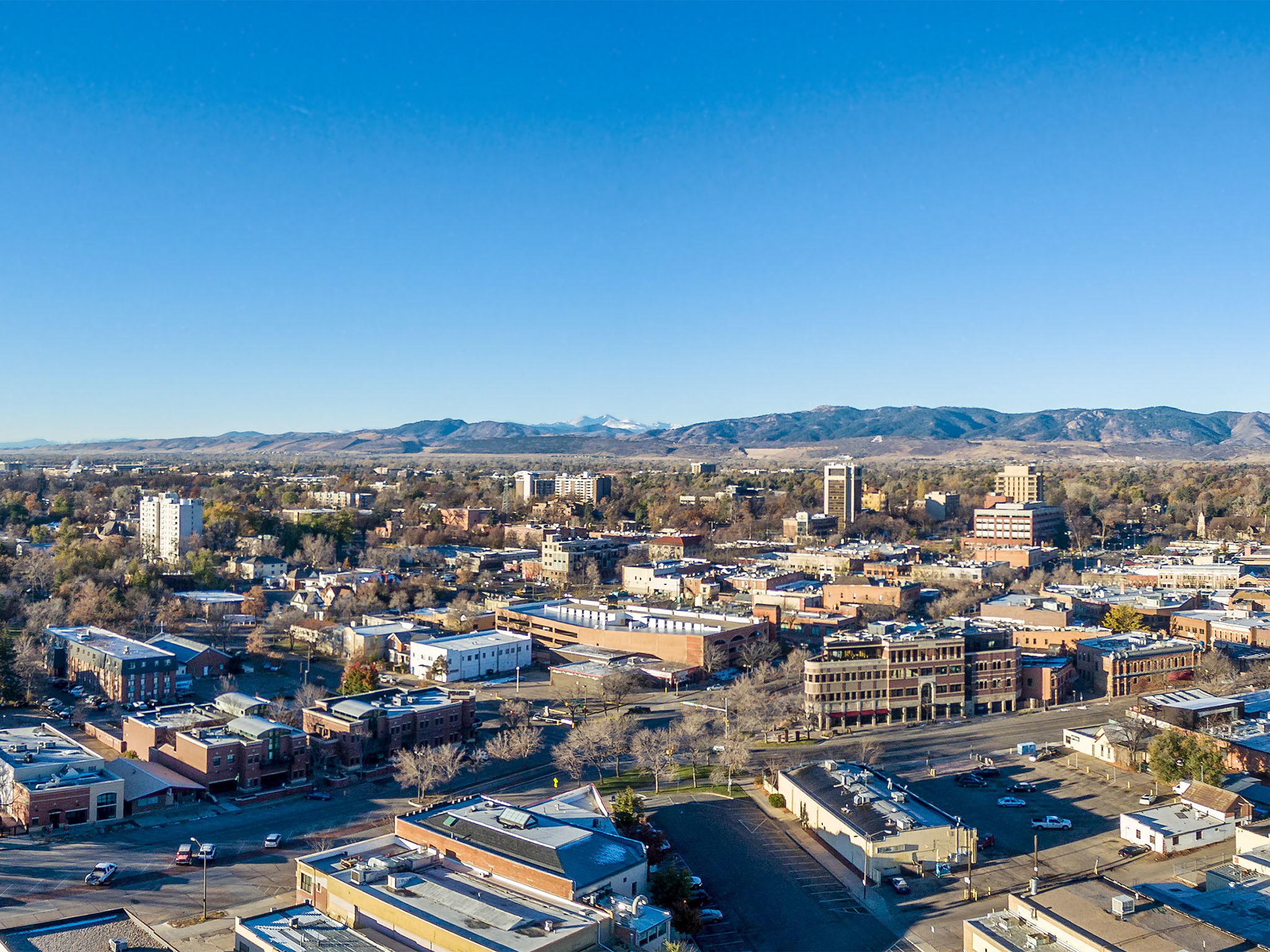 CSU Fort Collins is the most populous campus in the Colorado State University system, and it can be found in the city of Fort Collins. It is thought that Walt Disney took his inspiration for Main Street USA at Disneyland from the historic downtown district of Fort Collins.
Because Fort Collins is located so close to the Cache la Poudre River, it offers a wide variety of opportunities for outdoor recreation, such as mountain biking, rafting, and tubing in addition to the more traditional activities like walking and hiking.
Poudre School District, which is located in Fort Collins, is widely regarded as one of the best school districts in the state.
5. Durango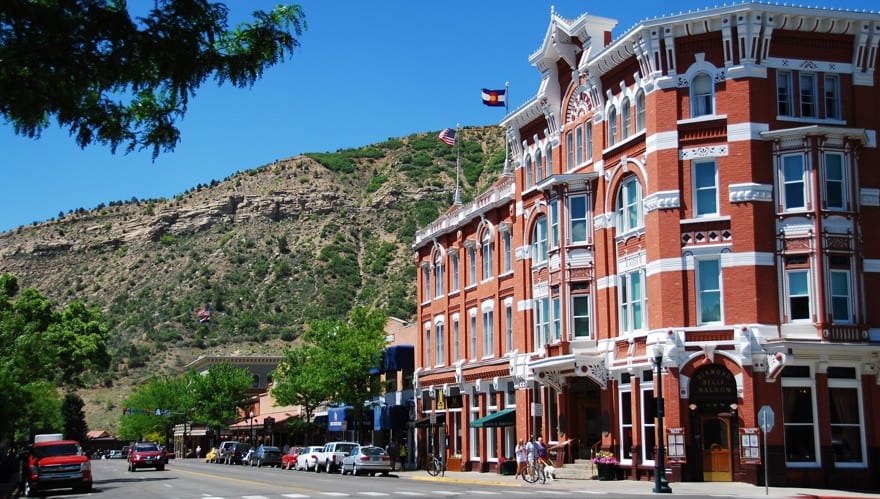 The picturesque city of Durango may be found nestled in the San Juan Mountains. Mesa Verde National Park and the Durango & Silverton Narrow Gauge Railroad are two of its most popular attractions, and they are responsible for the majority of the city's fame. Find additional information in our guide to the top things to do in Durango.
Although the cost of renting a home in Durango is marginally lower than the state average, home prices in Durango are still much more than the average cost of a home in Colorado.
According to the results of state exams, 31% of students in the Durango School District are at least proficient in mathematics, while 50% are proficient in reading.
6. Eagle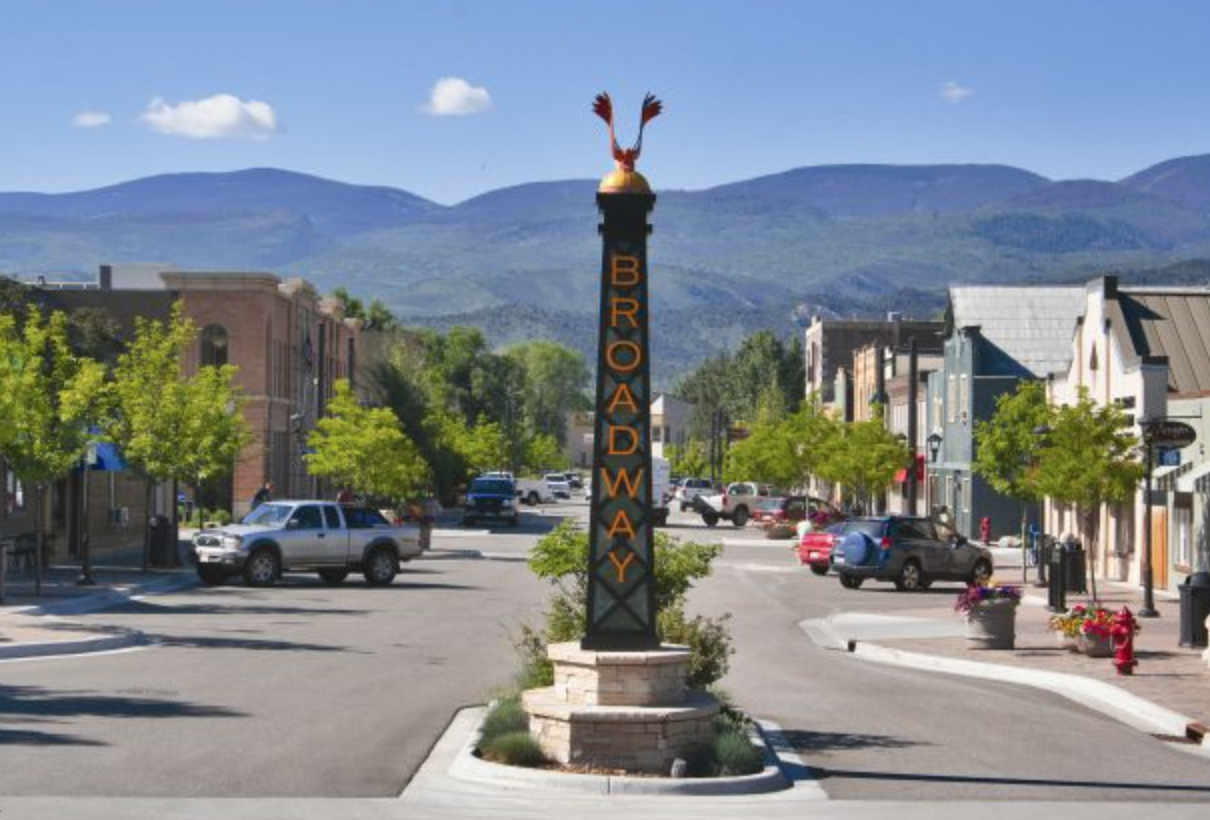 Although the cost of living in Eagle is higher than in many other parts of Colorado, it is lower than the cost of living in the neighboring town of Vail. It's a fairly secure neighborhood in Colorado, and the schools there are excellent.
There are a large number of walking paths and parks, in addition to a large number of restaurants and bars. During the winter months, it is located in close proximity to some of the best skiing in Colorado (and the country).
7. Littleton (Best Places to Live in Colorado 2023)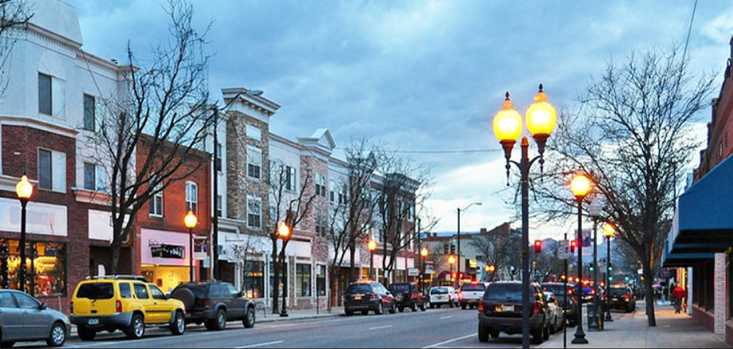 There are several reasons why people consider Littleton to be one of the best places to live in the United States. The town is home to its own historical museum, which also has a working farm, and the town's historic main street is lined with stores, restaurants, and drinking establishments. Check out our recommendations for the top activities in the Littleton area.
If you have children, you will be delighted to learn that the school system is ranked in the top 10 in the state. It is one of the best places to send your children to school.
The cost of living in Littleton is around seven percent (7%), or just a little bit, higher than the average cost of living in the state of Colorado.
8. Aspen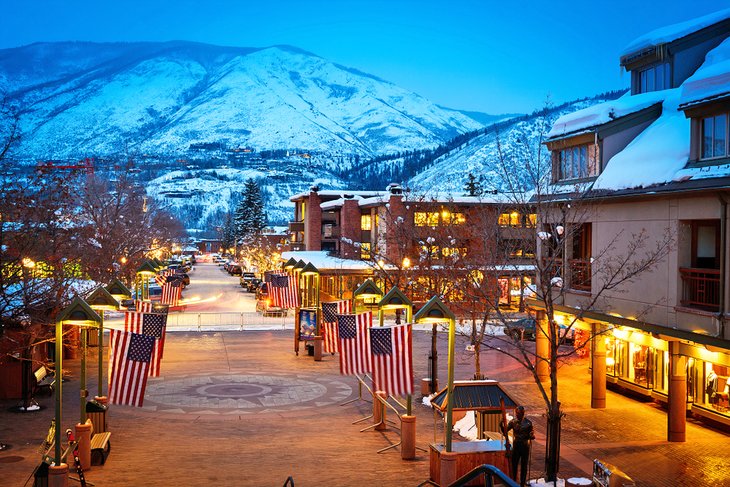 Aspen is the city in Colorado with the highest cost of living, making it the most expensive location to live in the state. However, if you have the financial means to do so, it is a lovely place to call home.
In  addition to its excellent proximity to world-class ski slopes, the town of Aspen is home to a plethora of nightclubs, restaurants, and cultural events.
Trails for hiking and biking are abundant, and the Maroon Bells, which are not far away, are a stunning natural attraction that should not be missed. For additional information, please refer to our guide of the most enjoyable things to do in Aspen.
The school district in Aspen is regarded rather highly, and it also earns praise for being considered one of the top locations to work in education.
9. Estes Park
Rocky Mountain National Park has Estes Park located on the eastern edge of the park. The town is home to a strong hospitality industry and features an abundance of retail establishments, dining establishments, and drinking establishments.
In addition, there is a wealth of opportunities for mountaineering, rock climbing, mountain biking, and paddleboarding and kayaking. For further information, please refer to our guide for things to do in Estes Park.
Because the cost of living in Estes Park is around 20% more than in other places in Colorado, it faces the difficulty that many Colorado mountain towns experience – namely, that the individuals who work to serve all of the tourists may have a difficult time finding places to live for themselves.
10. Evergreen
Evergreen is a wonderful village that features a picturesque lake that is perfect for canoeing, kayaking, and paddle boarding.
It is tucked away in the rolling foothills of the Rocky Mountains, which is distant enough from Denver to make you feel as though you are in the mountains, but close enough that you can drive to work unless it is snowing quite heavily.
On the other hand, the cost of living here is around twenty percent greater than the state's average, making it more expensive than neighboring suburbs of Denver.
11. Frisco (Best Places to Live in Colorado 2023)
A significant portion of Frisco's economy is driven by tourism, as is the case in the vast majority of mountain towns, particularly those located in close proximity to ski slopes. Frisco attracts a huge number of vacationers due to its more affordable rates and convenient location in close proximity to two major ski areas, namely Copper Mountain and Breckenridge.
In the summer, you can go hiking, biking, and participate in water sports; in the winter, you can go skiing, snowshoeing, and cross-country skiing. There are activities to do throughout the entire year. Main Street in Frisco is often lively thanks to the abundance of restaurants, retail establishments, and cafes that line it.
12. Pueblo
With a cost of living that is 19% lower than the average for all of America, Pueblo is one of the more reasonably priced communities in the state of Colorado.
Pueblo is the location of Colorado State University-Pueblo, which recently made an announcement that new first-time Colorado citizens with a family income of less than $50,000 are eligible for free college tuition at the university.
Trails and parks are abundant in Pueblo, and there is even a riverwalk in the downtown area that is great to stroll along when the weather is nice.
It has a reputation for being a boring city with widespread crime issues, however most of those issues are confined to a few specific neighborhoods. In light of the fact that the cost of housing in Colorado is expected to continue rising, this is an excellently reasonable alternative.
13. Longmont
Longmont is a lovely neighborhood located close to Boulder that offers homes at far lower prices than those in Boulder. The mountain that gives the city its name also provides a breathtaking panorama to visitors.
Longmont has a good number of parks and hiking trails, and Boulder, which is only a short drive away, has an even greater number of options.
14. Greeley (Best Places to Live in Colorado 2023)
The University of Northern Colorado, which has earned a reputation for excellence in the fields of music, health, and education, is located in Greeley. As a result of this, there are a few locations across the city where you may hear live music performed by music professors as well as other musicians.
The pedestrian-friendly Ninth Street in Greeley features a plaza in addition to eateries and bars. The cost of housing in this town is significantly lower than the cost of housing in larger metropolitan regions, plus there are medical services in this town that are of a high enough level to attract retirees. In addition, for more suggestions of entertaining things to do in the Greeley area, have a look at the guide we've put together.
15. Grand Lake
The western entrance to Rocky Mountain National Park can be accessed by Grand Lake. The town's location on the shore of the picturesque Grand Lake makes it a desirable location for holiday houses and rental properties. It's not too far from Winter Park, and it's not too far from the little ski resort of Ski Granby.
The city is home to a plethora of restaurants, shops, and pubs, in addition to various annual celebrations. The cost of living in Grand Lake is just somewhat more than the state average, but it is still significantly higher than the national average.
15 Best Places to Live in Colorado in 2023 :Newshub360.net
Related Post
Credit :www.Newshub360.net