The 15 Best Spa Resorts in Virginia 2023: If you want to have a peaceful time while you're in Virginia, you may book a hotel at one of these spa resorts instead of visiting one of the state's many attractive towns or scenic tourist spots.
On this list, you'll find a spa resort that fits your preferences perfectly, whether you're looking for a rural retreat or a city hideaway.
At these five-star spa resorts in Virginia, you may indulge in everything from relaxing massages to luxurious facials and body treatments at the full-service spas.
Best Spa Resorts in Virginia
1.Lansdowne Resort and Spa, Leesburg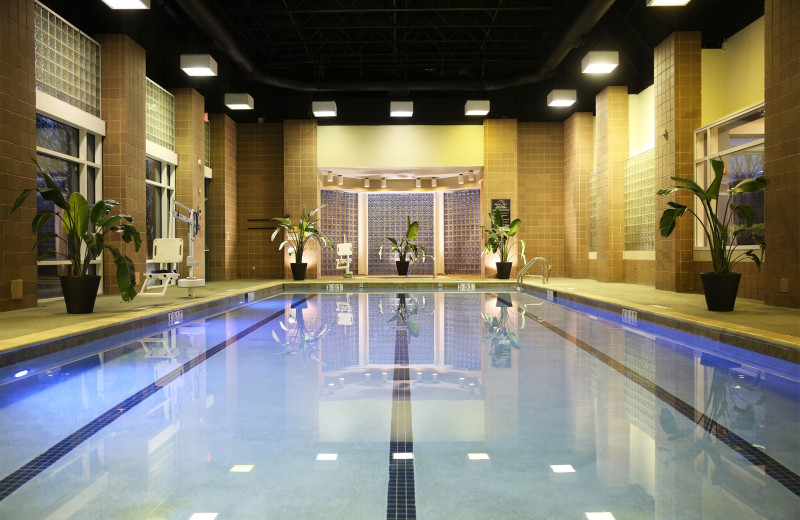 The three golf courses of the Lansdowne Resort and Spa, which were built by Robert Trent Jones Jr. and Greg Norman, have a reputation for attracting visitors from far and wide.
However, after a strenuous round of golf in the morning, an afternoon at this resort's 12,000-square-foot Spa Minerale is the perfect way to unwind and unwind completely.
The picture-perfect town of Leesburg, Virginia, is also the site of one of the most acclaimed vineyards in the United States.
The spa at Lansdowne has its very own line of unique items, many of which use grapes sourced from nearby vineyards as well as botanical components derived from the dogwood blossom, which is the official state flower of Virginia.
At the Spa Minerale at the Lansdowne Resort and Spa, guests may unwind with a session in the sauna or whirlpool, or they can book a spa treatment such as a massage or facial.
Relax in a private cabana after taking a dip in one of the four pools, going on a trip on the waterslide, or taking a swim beneath the waterfall that cascades overhead at the aquatic complex.
Key Amenities:
Three golf courses designed by pros
Spa products made from local elements
Four pools, waterslide and private cabanas
2.Salamander Resort & Spa, Middleburg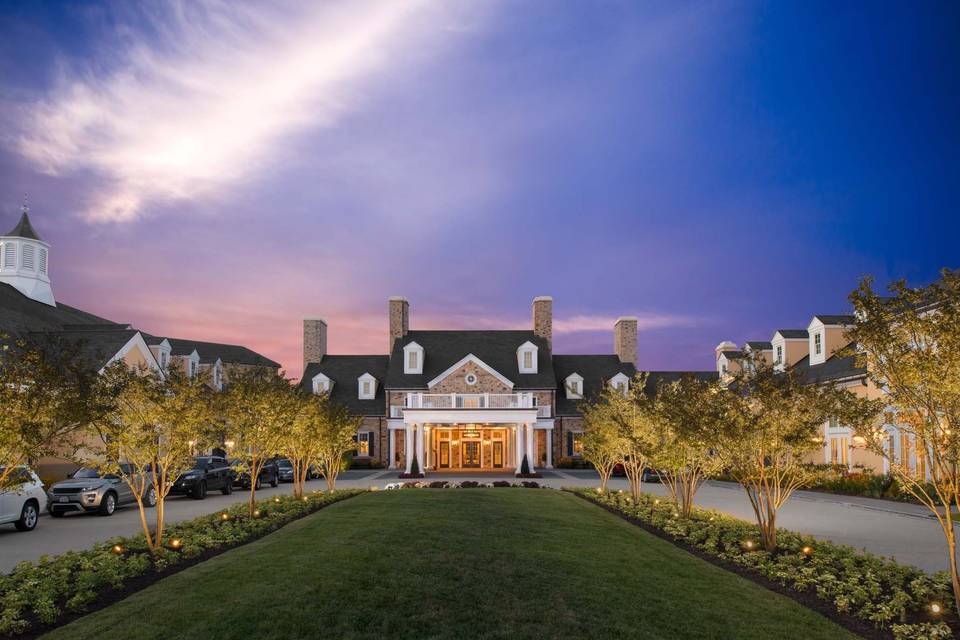 The Salamander Resort & Spa, which is considered to be one of the top resorts in Virginia for couples, is located about 40 miles outside of Washington, D.C., in the foothills of the Blue Ridge Mountains.
The equestrian program at Salamander is well-known throughout the country. This equestrian retreat is wonderful for both experienced riders and those who are just starting out.
After a strenuous day of riding horses, you should make a reservation for the "Rider's Relief" massage offered at this resort's enormous spa.
This calming massage was designed just for bikers to enjoy. The spa at the Salamander Resort offers a variety of spa services in addition to a full-service salon for guests' convenience.
Crafts, indoor and outdoor pools, lawn games, tennis courts, and a free putting green are just some of the daily activities that are suitable for families and may be enjoyed throughout the whole stay.
Key Amenities:
One of Virginia's best couples resorts
40-minute drive from D.C.
Saddle up in renowned equestrian program
Daily family-friendly activities, games and crafts
3.The Ritz-Carlton Spa, Tysons Corner, McLean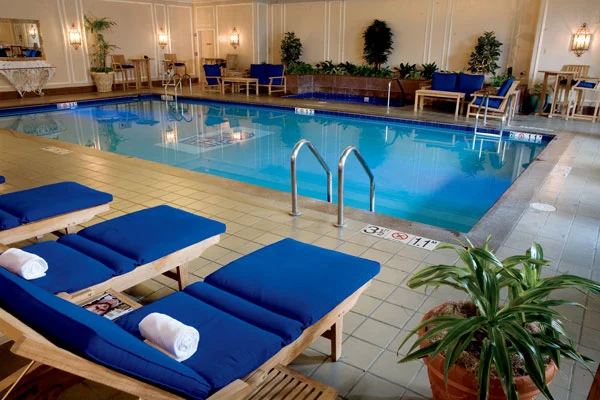 Guests staying at the Ritz-Carlton Spa in Tysons Corner in Northern Virginia have access to a variety of amenities, including an on-site restaurant, spa, and event spaces, including a newly renovated ballroom that is ideal for weddings.
The hotel is located a short distance from the historic sites of downtown Washington, District of Columbia.
The spa at this Ritz-Carlton facility provides massages, skin care treatments, manicures, pedicures, and waxing services.
Those who stay at the hotel and visit the spa should also make use of the saunas and steam rooms that are located on the premises.
Any person who enjoys gaming will find the game area, which is furnished with PCs and gaming stations, to be to their liking.
In addition, if you are in need of some retail therapy, you are in luck since the Tysons Galleria, a luxury shopping mall with three stories, is only a few feet away from the hotel.
The Galleria, sometimes known as the "Rodeo Drive of the East Coast," is home to one hundred upscale retail establishments.
Key Amenities:
Near iconic D.C. landmarks
Saunas and steam rooms in lux spa
Game room with computers and gaming stations
Steps from "Rodeo Drive of the East Coast"
Best Spa Resorts in Virginia
4.Wintergreen Resort, Wintergreen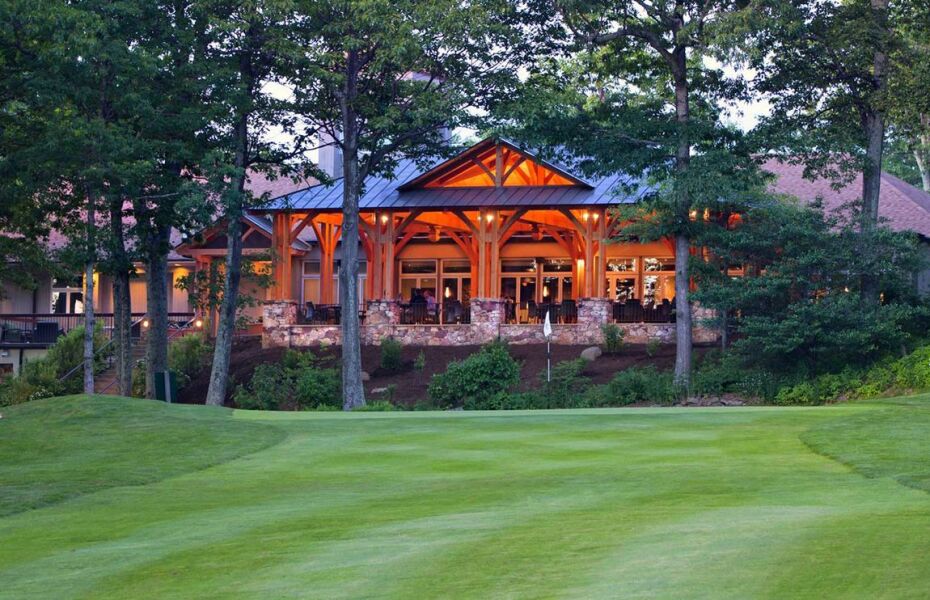 After a strenuous day on the slopes, you should treat yourself to a trip to the spa at Wintergreen Resort. Wintergreen Resort, which can be found in the Blue Ridge Mountains, is a well-liked resort throughout the whole year.
However, during the winter season, a large number of visitors come to the area to ski on the eastern slopes of Virginia.
Massages, facials, and treatments at the salon are just some of the offerings that can be found at the spa at Wintergreen, which is known as the Wintergarden Spa.
At this resort, which boasts the best tennis academy in North America, guests may play tennis and pickleball throughout the whole year.
Plunge tubing, gem mining, a ninja warrior course, and miniature golf are just some of the activities that make the Discovery Ridge Adventure Center exciting for people of all ages.
Camp Wintergreen offers a variety of age-appropriate activities and adventures throughout the summer for children ages 5 to 12 years old.
Younger children can participate in the Little Campers program. The resort's indoor pool is open throughout the year, but the outdoor pool is only open from the weekend before Memorial Day to the day after Labor Day.
Key Amenities:
Popular ski area in heart of Blue Ridge Mountains
Top tennis academy in North America
Activity center with tubing, gem mining, ninja course and mini golf
Summer camps for kids of all ages
5.The Founders Inn and Spa, Tapestry Collection by Hilton, Virginia Beach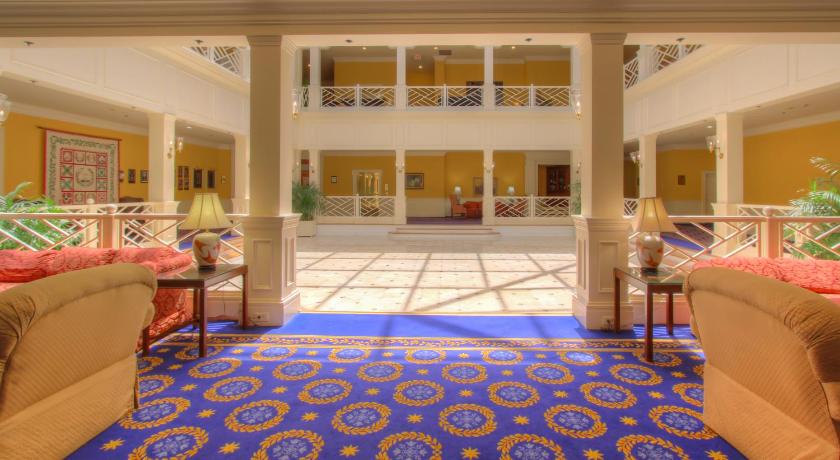 The Flowering Almond Spa can be found within the Founders Inn and Spa, which is part of the Tapestry Collection by Hilton and is located on land that is jointly owned by Regent University and the hotel.
This hotel is one of the only spa resorts in the Hampton Roads area, and it is located only a 15-minute drive away from the town center and the shoreline of Virginia Beach.
Regular services offered at the spa include facials and massages; however, visitors can also choose to indulge in one of the facility's specialized treatments for a one-of-a-kind experience.
The Flowering Almond Spa offers a variety of luxurious treatments, such as a caviar facial and a Turkish salt scrub, among other wonderful spa services.
The hotel welcomes pets and has an on-site dog park in addition to offering certain accommodations with views of a peaceful lake and Colonial garden.
Key Amenities:
6.The Martha Washington Inn & Spa, Abingdon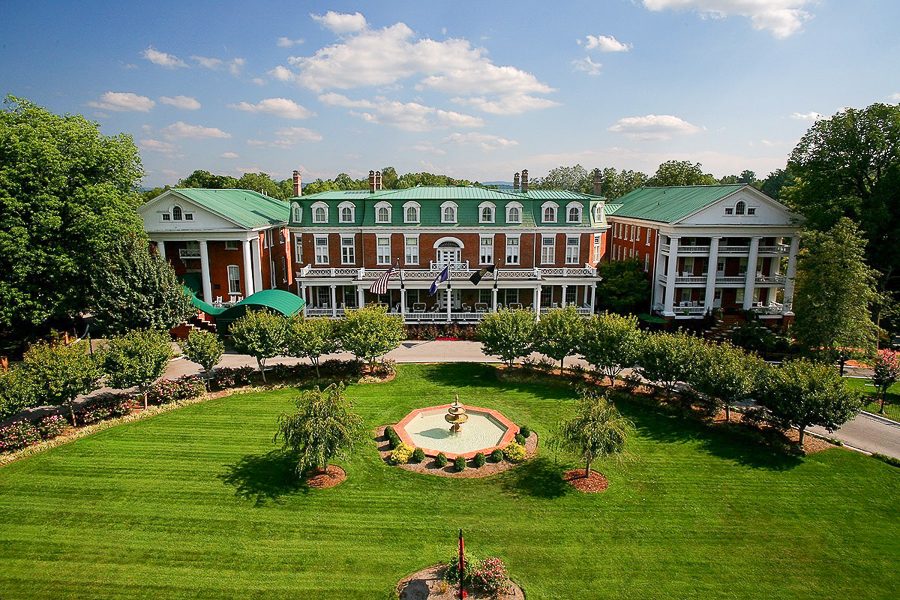 The Martha Washington Inn & Spa is a historic mansion in the Blue Ridge Mountains that has been converted into a hotel.
The Martha Washington Inn and Spa has an air of enchantment that is very old world. The spa at the Martha Washington Inn is wonderful for all guests, from families with young children to couples on their honeymoon.
It is recommended that married or engaged couples make use of the spa's couples suite, which comes equipped with a fireplace, massage tables, and hydrotherapy baths.
The entire family will be able to unwind and have fun at the same time thanks to the 18-hole putt-putt golf course, town bicycles, a kid's play area with a trampoline, and town bicycle rentals.
Bookworms will revel in the hotel's own library, which is stocked with important works of American literature. To round off the evening, you may order a glass of exquisite port wine at the front desk.
Key Amenities:
Historic Southern charm in Blue Ridge Mountains
Couples suite in spa for hydrotherapy and massages
Family-friendly mini golf, bikes and play area
Best Spa Resorts in Virginia
7.The Omni Homestead Resort, Hot Springs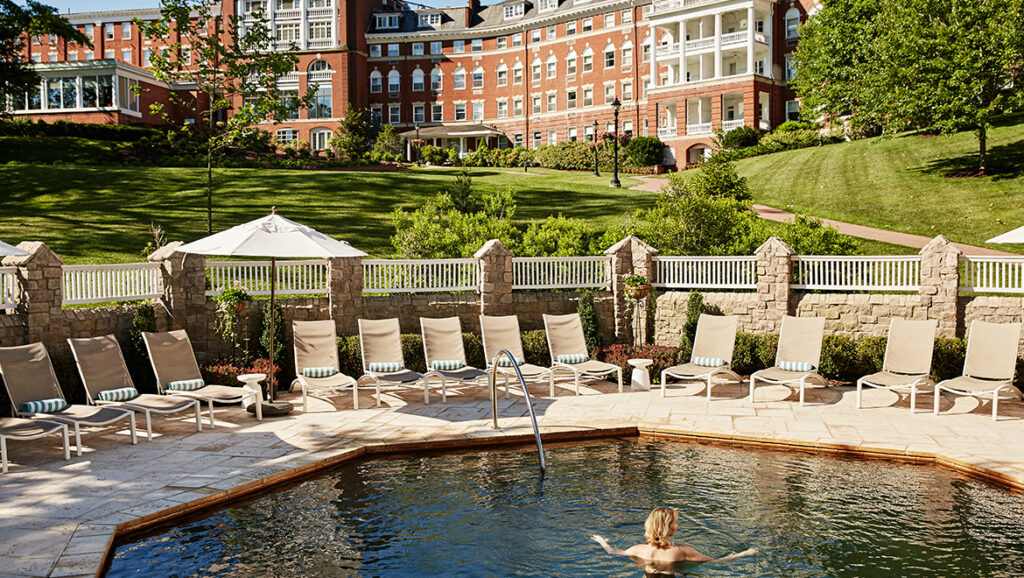 Visit the town of Hot Springs, Virginia, to take advantage of a relaxing stay at this well-known spa resort in the midst of the verdant Allegheny Mountains.
The Homestead Spa at the resort is not only one of the oldest spas in the country (it was established in 1766), but it has also been the destination of choice for 23 different presidents.
Guests may even take use of an indoor pool that is warmed by natural hot springs or the so-called "Jefferson Pools," which are said to have been used by Thomas Jefferson.
After a day of excitement at Homestead's equestrian facility or shooting club, this spa also features a suite that is ideal for parties and families looking to relax and rejuvenate.
The Homestead Adventure Kids' Club is designed for children between the ages of five and ten, and it is jam-packed with fun activities, crafts, and games.
This spa resort in Virginia is a must-see destination due to its three on-site golf courses and its limited number of on-site eating options.
Key Amenities:
Famed mountain resort is one of oldest spas in U.S.
Thomas Jefferson said to have soaked in hot springs
Shooting club, equestrian center and golf courses
Kids' club with memorable adventures
8.Boar's Head Resort, Charlottesville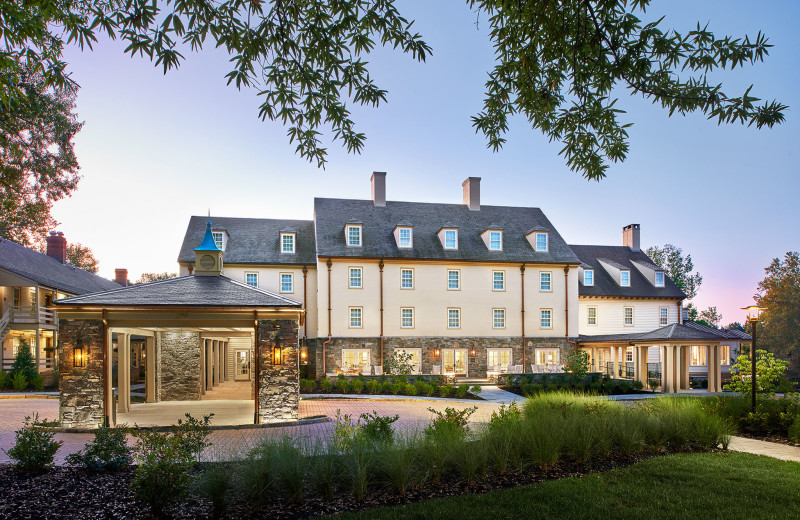 Visit the Boar's Head Resort spa, which had a total makeover in 2021, if you are interested in receiving a treatment that incorporates natural plants and herbs.
The Blue Ridge Mountains provide the backdrop for this luxurious resort that spans across 500 acres and can be found near Charlottesville, Virginia.
Indulge in the Crystal Chakra Balancing Massage to bring your energy centers into alignment, or treat yourself to the Sleep Well Massage to ensure a restful night's sleep.
You will not walk away from your session at the Boar's Head Resort spa unsatisfied since they offer massages that use Virginia stones, essential oils, and herbal mixes.
Your four-legged companions are more than welcome to stay with you in one of the resort's pet-friendly accommodations, and they are sure to enjoy exploring the miles of nature paths and open areas.
There is a state-of-the-art exercise center and racquet club at this resort, which claims of being one of the top 25 tennis resorts in the world. Fitness enthusiasts will be happy with these amenities.
Key Amenities:
Renovated spa in foothills of Blue Ridge mountains
Pet-friendly property
Explore hiking trails and open spaces
One of top 25 tennis resorts worldwide
9.Kingsmill Resort, Williamsburg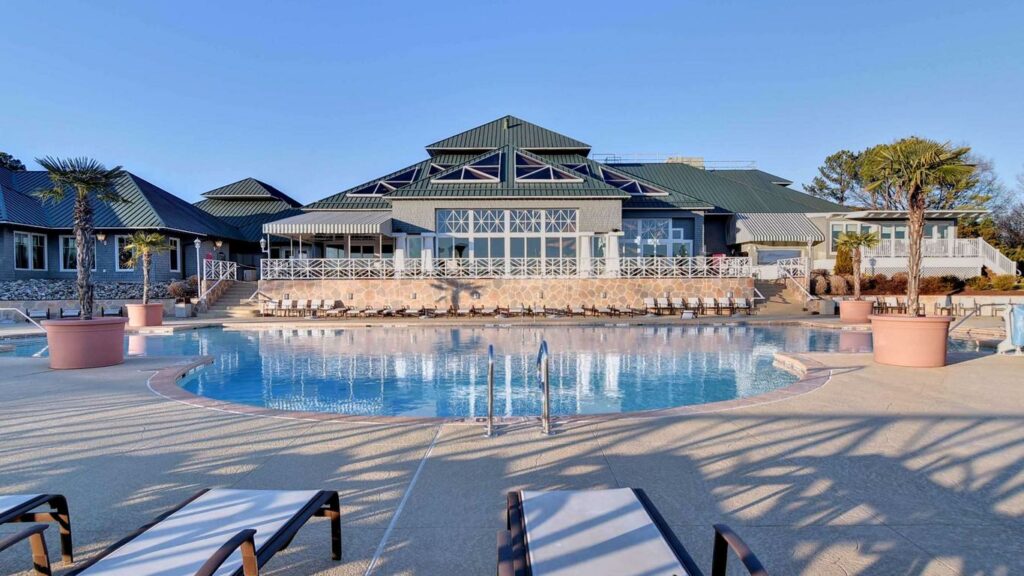 At the Kingsmill Resort in Colonial Williamsburg, every spa treatment comes with a view of the surrounding area.
This spa resort is located within a ten-minute drive from Busch Gardens and Water Country USA, which is Virginia's largest water park.
The resort overlooks the beautiful James River. As soon as they wrap themselves in the luxurious spa robe, guests are transported to a state of deep relaxation.
At the Kingsmill Resort, guests may choose from more than fifty various types of spa treatments, with the Hops Massage being one of the more popular alternatives.
Because Anheuser-Busch is the owner of this spa resort, the trademark Hops Massage uses oil that has been infused with hops.
Hops are a major element in the process of manufacturing beer.
In addition, the property has two courses that have won national championships, a marina that offers an extensive selection of water activities, a winding lazy river, and a private beach.
Key Amenities:
Stunning James River setting
10 minutes to Busch Gardens and Virginia's largest water park
Signature massage uses oil infused with hops
Lazy river, private beach and championship golf
Best Spa Resorts in Virginia
10.Primland Resort, Meadows of Dan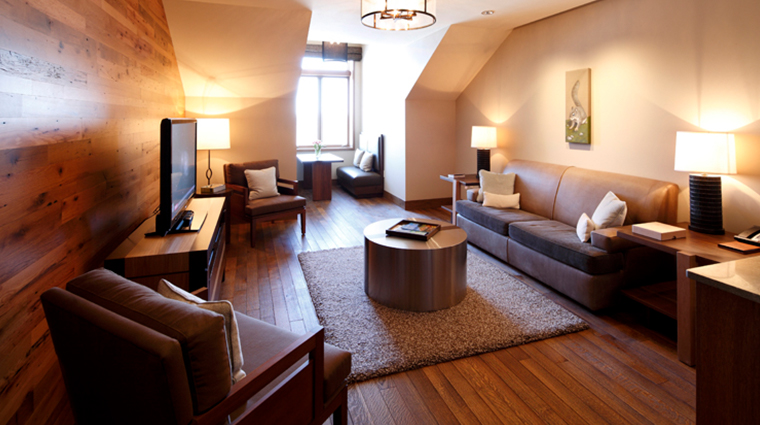 A terrific place to get away from it all and reconnect with nature in Virginia's Blue Ridge Mountains is the Primland Resort and Spa.
This estate, which spans 12,000 acres and is located in the unspoiled wilderness of Virginia, is situated atop the Dan River Gorge.
Massages, facials, wraps, and services for your hair and nails are just some of the offerings that can be found at the Auberge Spa, which also has a relaxing ambience.
The resort features a fitness facility, a fitness path, private yoga sessions, and complementary yoga classes on Saturday mornings. Additionally, guests have access to a fitness center and fitness courses.
S'mores are served nightly around the campfire, and other included activities include lawn games, disc golf, and guided walks.
The resort features a charming lodge, as well as cottages and even treehouses for guests to stay in while they are there.
Children aged 7 to 12 are welcome to join the Primland Explorer's Club, where they will have the opportunity to learn and explore via activities such as pond fishing, archery, crafts, gardening, and more.
Explore the cosmos at the resort's observatory, which is stocked with all of the necessary equipment.
Key Amenities:
Wilderness escape with explorer's club for kids
Complimentary perks like yoga classes and guided hikes
Romantic log cabins and treehouses
On-site observatory to marvel at night sky
11.Williamsburg Inn, Williamsburg
The Williamsburg Inn is home to a spa that comes highly rated and features a relaxing atmosphere as well as elegant facilities including individual lockers, robes, and slippers.
The spa circuit is comprised of relaxation lounges, whirlpools, and steam rooms in addition to the many spa treatments that are offered in the spa resort, you may participate in daily aqua lessons in one of the resort's several pools, and there is also a fitness facility.
The resort features a spa, freshly enlarged outdoor spaces, accommodations that are dog-friendly, and an on-site restaurant in addition to its other amenities.
There are a total of 36 walkable holes spread across two courses at the illustrious Golden Horseshoe Golf Club, both of which were designed by Robert Trent Jones Sr. and Rees Jones.
The inn is a fantastic place to call home while you are in the area seeing the various historic sites. It is a location that welcomes families.
Key Amenities:
Travel back in time in Colonial Williamsburg
Daily aqua classes
Legendary golf courses with 35 walkable holes
12.Lorien Hotel & Spa, Alexandria
The Lorien Hotel & Spa is home to Alexandria's only hotel spa and is a popular destination for massages, facials, waxing, and scrub treatments thanks to its five treatment rooms and a relaxation lounge.
The spa is also the city's only hotel spa. Enjoy complimentary access to a fitness center that is open around the clock.
It is also a well-liked place for holding business and social gatherings as well as weddings because of the breathtaking scenery it offers.
In the on-site BRABO Brasserie, guests can savor traditional European food that has won several awards.
The restaurant draws its inspiration from the surrounding area and employs contemporary cooking methods from the United States.
The Lorien is a wonderful spot to stay if you plan on doing any sightseeing in the District of Columbia neighborhood while yet experiencing the wonderful and laid-back atmosphere of Old Town Alexandria.
Key Amenities:
Only hotel spa in Old Town Alexandria
Relaxation lounge and 24-hour gym
Popular event and wedding venue
Award-winning European dining
Best Spa Resorts in Virginia
13.The Historic Cavalier Hotel & Beach Club, Virginia Beach
The Historic Cavalier Hotel & Beach Club, which overlooks the Atlantic Ocean, has undergone major renovations in order to return to the grandeur it had when it was first built.
The hotel, which is included on the National Register of Historic Places, provides guests with modern accommodations in addition to a posh spa, a bourbon distillery on the premises, three restaurants, and a fitness center.
The bathrooms have marble flooring and clawfoot tubs, and the rooms either look out onto the ocean, the house, or the gardens.
When you stay here, you will also have access to a private beach as well as a pool that is designed in the form of a resort. The beach club is accessible from May through October.
The SeaHill Spa has around 6,200 square feet of area and features a total of nine treatment rooms in addition to soaking tubs and a shopping boutique.
Quartz thermal therapy is an amazing treatment that alleviates discomfort in the muscles and joints.
Key Amenities:
Historic spot overlooks Atlantic Ocean
On-site bourbon distillery and three restaurants
Private beach access and seasonal beach club
Quartz thermal therapy for pain management
14.Hotel Roanoke & Conference Center, Curio Collection by Hilton, Roanoke
The National Register of Historic Places recognizes the Tudor-style structure that houses the Hotel Roanoke & Conference Center, which is part of the Curio Collection by Hilton.
The building was constructed in 1882. You can reach the lively heart of downtown Roanoke as well as the Taubman Museum of Art via an enclosed walkway.
Your stay in Roanoke will be one of a kind and genuine thanks to the hotel's combination of traditional furnishings and contemporary conveniences.
There is a restaurant on the premises that provides food that is influenced by French cooking in the South. Additionally, there is a spa, an outdoor pool, and room service.
There are also conference rooms, a business center, and an executive lounge available for use by guests traveling on business.
At the hotel, you may take advantage of a variety of limited-time discounts and packages, such as one that comes with breakfast, as well as romance packages designed specifically for you and that important someone in your life.
Key Amenities:
Unique, historical experience in Roanoke
Enclosed walkway to art museum and downtown
Well-suited for conferences and business travelers
15.The George Washington, a Wyndham Grand Hotel, Winchester
In the state of Virginia, therapeutic treatments may be found at the Saumaj Health Spa, which is located within the George Washington hotel.
This hotel can be found on the outskirts of the Shenandoah Valley and is around 70 miles away from Washington, DC.
It offers upmarket facilities such as childcare services and activities for children, as well as a breakfast buffet and a game room for guests.
Unwind in the comfort of an indoor heated pool that is designed in the style of a Roman bathhouse or the hot tub prior to grabbing a bite to eat at George's Food & Spirits or Half Note Lounge, all of which feature live music on Fridays and Saturdays.
In addition, this hotel features an 18-hole golf course, outdoor tennis courts, a convenience store, a business center, and dry cleaning facilities.
Key Amenities:
70 miles from D.C.
Babysitting services and kids' activities
Roman bathhouse-inspired indoor heated pool
Lounge with live music Fridays and Saturdays
15 Best Spa Resorts in Virginia 2023 –Newshub360.net
Related Post
Credit : www.Newshub360.net