Top 10 Beautiful Female Footballers in Africa 2023
These are the Beautiful Female Footballers in Africa 2023. To be honest, female athletes are more often a beauty to behold, as such female footballers are definitely no exception, they might not be as swift as the male footballers in terms of speed, ruggedness, and toughness.
One particular thing that works for them, and also makes the fans stay glue to their screen is the kind of beauty some of these Beautiful African female footballers possess.
No doubt we've seen some female footballers looks very skinny and not that sexxy or hot, due to their excessive training which in one way or the other has shrunk their muscles and makes their beauty fade out, despite all of that we've also seen some female footballers who are quite very sexxy and beautiful.
It's no news that the male footballers are been followed by a lot of fans, due to what football is synonymous with, 'dominated by the male', and they're usually prone to make the headlines, with their cuteness and physical attractiveness.
CHECK THIS OUT :
♦  Top 10 Highest-Paid Footballers at Kaizer Chiefs [ Billiat is 2nd ]
♦  Top 10 Highest Paid Footballers at Mamelodi Sundowns 2023
♦  Top 10 Highest Paid Footballers in South Africa And Their Salaries
However, female football fandom is gradually gaining great popularity all over the world, but there is nothing better than watching beautiful ladies playing the beautiful game of football we all love.
Today in our piece, Today we've come up with a list of Top 10 Beautiful Female Footballers in Africa 2023.
10. Estelle Johnson – (Cameroon & Sky Blue FC)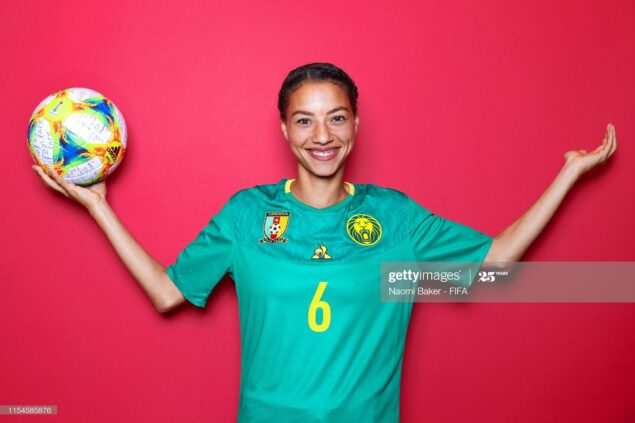 The fair skin American born, Cameroon international became interested in playing for the Cameroonian after watching the team qualified for the round of 16 at the 2015 FIFA World Cup, albeit she struggled to work out the details with the team, but thanks to coach Alain Djeumfa who helped her finalized the details.
Johnson is no doubt one of the hottest and Beautiful female footballers in the Indomitable Lioness set up, she may not be born on the continent just like her colleagues, she's definitely one of the best players for the Cameroonian women national team.
9. Rafiloe Jane – (South Africa & AC Milan)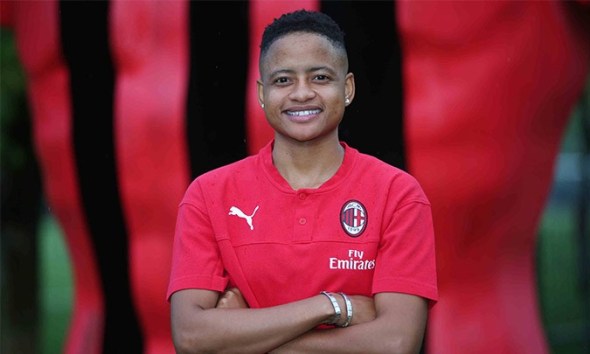 Jane is a South Africa midfielder who plies her trade in Italy with AC Milan feminine, the former Canberra United midfielder has a natural beauty that could make you mistake her for a beauty queen.
She is a mixture of beauty, hotness, and talent, she may have not won the AWCON, just like some of the female players that have won it, she has great football techniques every manager would really want in a player.
8. Francisca Ordega – (Nigeria & Shanghai Shengli)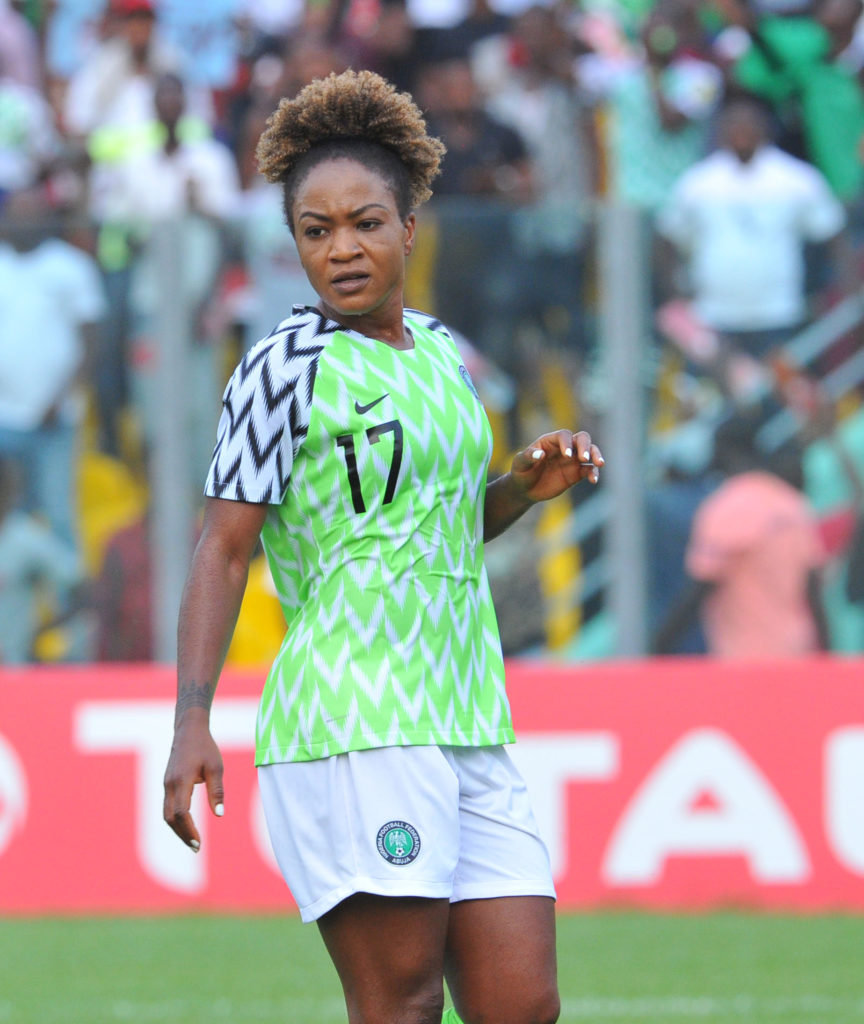 Beautiful, gorgeous, and smart-looking 26 years old Franny as she's Christian by her fans, Ordega is a forward for the Super Falcons of Nigeria and Shanghai Shengli.
CHECK THIS OUT : Top 10 Highest Paid Coaches in South Africa 2023
Ordega is another Nigeria female footballer that is also well known for her friendly nature, aside from that she's also that sexxy and beautiful lady that catches your attention in midst of many with her fair-looking complexion and admirable face that could make most men want to have her to themselves.
7. Courtney Dike – (Nigeria & Oklahoma State)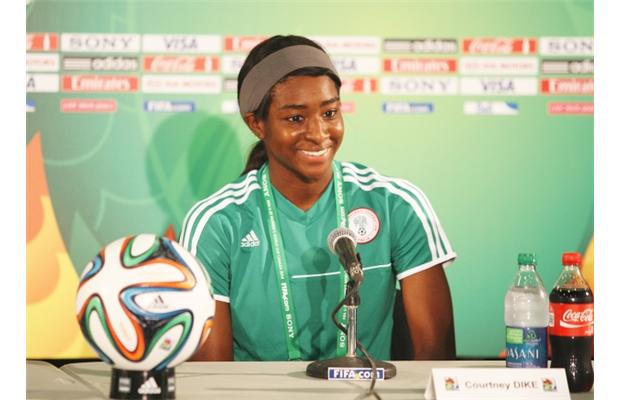 The sister to former Super Eagles striker Bright Dike is also among our hottest female footballer in Africa, Courtney possesses attractive bosoms men can't help but stare at anytime the American born Nigeria forward takes to the pitch.
6. Florence Dadson – (Ghana & Gulf Coast Texans)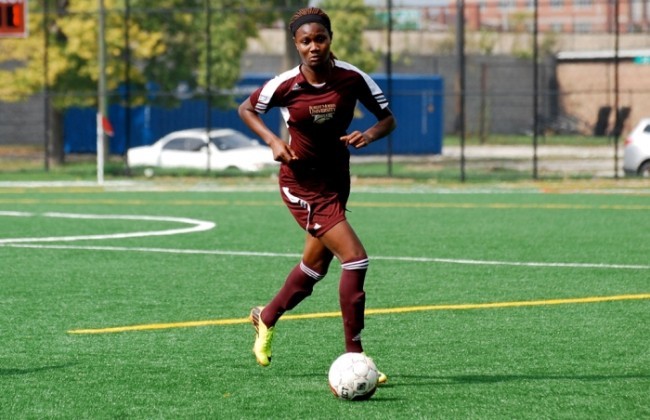 Dadson is a Ghanaian football player who currently plies her trade with Gulf Coast Texans FC, and she has also represented her country at the U17 and U20 levels, even at some point she was selected as a standby player for the Black Queens of Ghana.
Dadson has played most of her games in the forward position, and she's not only well known for her trickery and speed on the pitch, but she's also known for her stunning beauty
5. Ida Guehai – (Ivory Coast & EDF Logrono)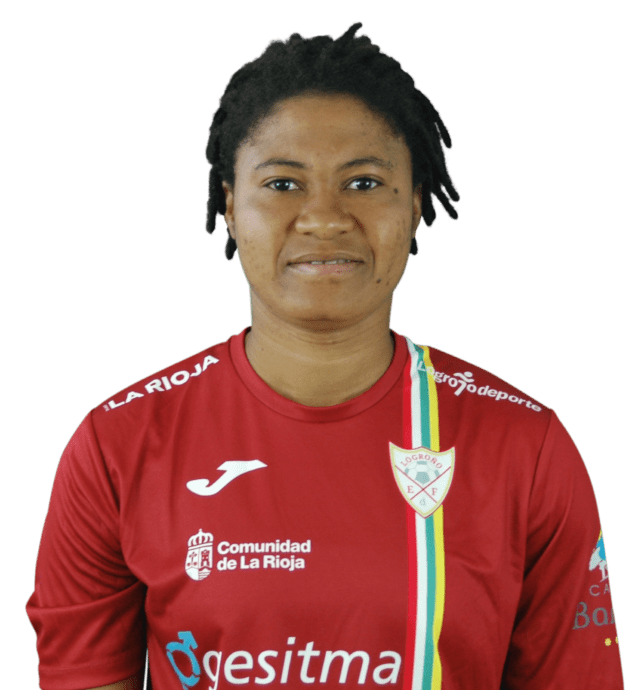 Guehai is an Ivorian professional footballer, she also represents EDF Logrono in the Spanish Iberdrola Feminine in Spain, an illness may have taken a toe on her career in 2018 when she was diagnosed with cardiovascular deficiencies, but that doesn't put a dent on beauty.
4. Desire Oparanozie – (Nigeria & Unattached)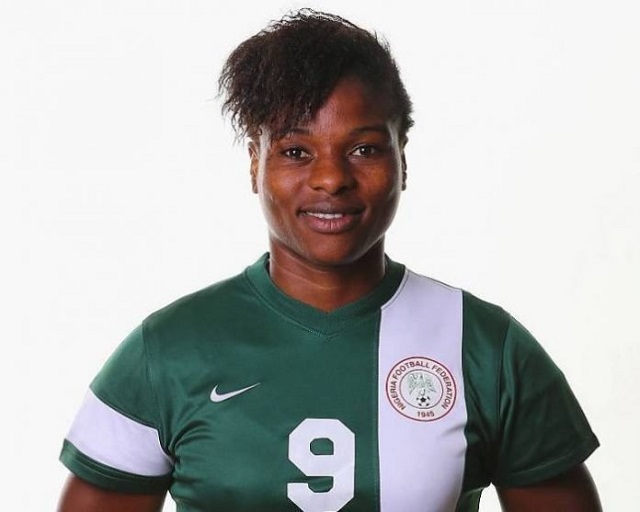 The former Super Falcons captain Oparanozie is no doubt one of the hottest female footballers in Africa, she has been part of the Nigeria Women national team set up for the past seven years or thereabout.
Desire is one player that is well endowed with well-shaped bosoms and great figure eight, her beauty brightens up everything around her with their glowing qualities, the reason why she's regarded as one of the Top 10 Beautiful Female Footballers in Africa 2023.
3. Linda Eshun – (Ghana & Hasaacas Ladies)
Eshun is a Ghanaian professional footballer who plays as a defender for the Black Queens of Ghana and her club based in Ghana, she also represents the Black Queens at the 2014 AWCON. The Ghanaian defender may not be one of the best defenders around, but definitely, she's a beauty.
2. Linda Motlhalo – (South Africa & Djurgardens IF)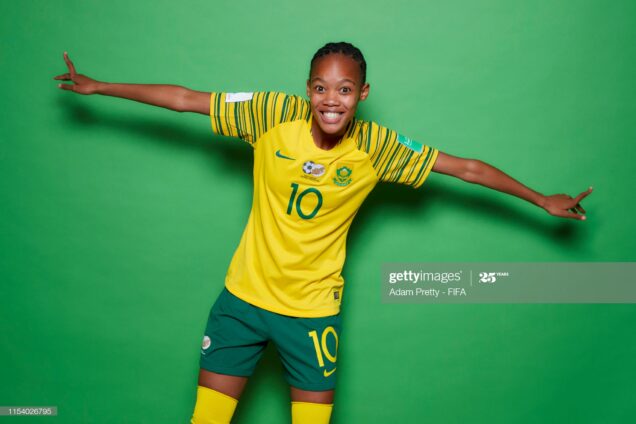 Known as the 'Randfontein Ronaldinho', she's is a South Africa football midfielder, and also plies her trade in the Swedish women league, and with the grit and elegance she shows anything she takes to the pitch to play, Linda always comes with a bag full of skills, and panache.
The Bayana Bayana Ronaldinho is one of the most beautiful players in the South Africa female national team, no doubt why she's been well followed on social media by many football enthusiasts back in South Africa.
1. Asisat Oshoala – (Nigeria & Barcelona)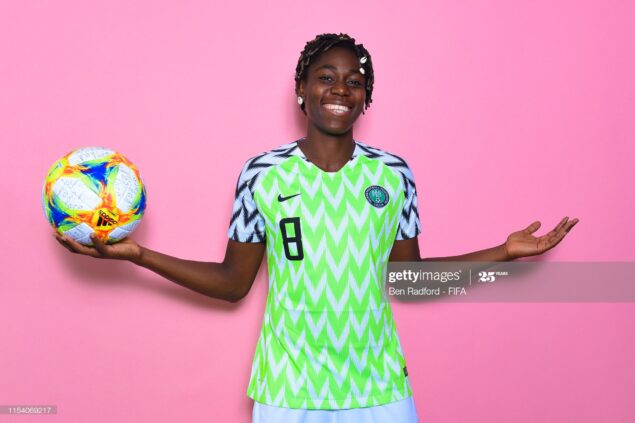 The Ebony looking Barcelona forward is no doubt the best female footballer in Africa currently, Oshoala persona isn't just about the round leather game, she also has this cheerful aura that could make men want to have her.
Some were of the opinion that she looks like a tom-boy, the Super Falcons captain may not be as endowed as a run-way model, but she does possess that beauty. Here's the secret, men are into tom-boy and men will so often be compelled to her ways of life seeing that trademarks and she sure would fulfill a man's fantasy desires.
Top 10 Beautiful Female Footballers in Africa 2023 ( Linda Motlhalo is 2nd ) – Newshub360.net
CHECK THIS OUT:
♦  Top 20 Highest Paid Footballers in South Africa 2023
♦  Top 20 Highest Paid Footballers at Mamelodi Sundowns 2023
♦  Top 20 Highest-Paid Footballers at Kaizer Chiefs [ Billiat is 2nd ]
♦   Top 20 Highest Paid Footballers at Orlando Pirates 2023
♦   Top 20 Highest Paid Footballers at Supersport United 2023
♦   Top 20 Highest Paid Footballers at Royal AM 2023
♦  Top 10 South African Footballers Who Went Broke After Retirement
♦  Top 10 Richest Football Club Owners in South Africa [ Motsepe is 2nd]
♦  Top 10 Most Expensive High Schools in South Africa 2023
♦  Top 10 Richest Football Clubs in South Africa
Credit : www.Newshub360.net