The 8 Hotels with Lazy Rivers in Southern California 2023: The landscapes of southern California are very diverse and there are many breathtaking locations to explore.
Even if there are a lot of activities to complete, sometimes the best way to spend a vacation is to just sit back and relax at one of the best resorts in the area, particularly if the resort has a lazy river.
A pool with a gentle current that flows like a river is called a "lazy river," and it provides a relaxing way to float.
At any of these 8 hotels in Southern California with lazy rivers, you may grab an inner tube and float your worries away as you float down the river.
8 Hotels with Lazy Rivers in Southern California 2023
1. Omni Rancho Las Palmas Resort & Spa – Palm Springs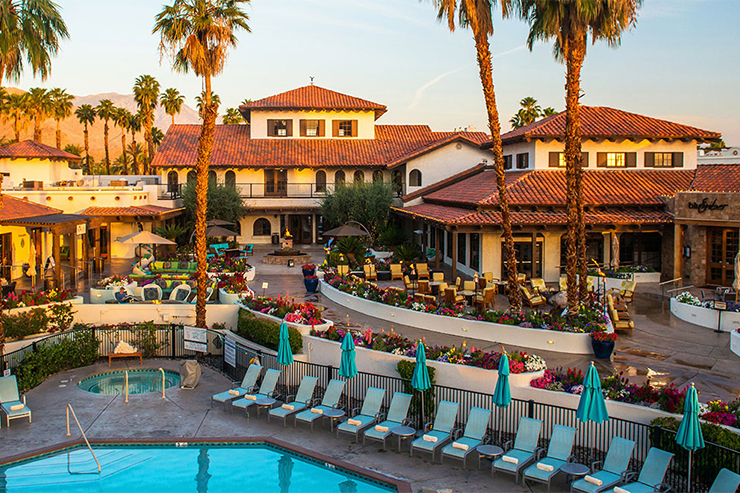 As soon as you check in at the Omni Rancho Las Palmas Resort and Spa, you'll have access to a lazy river that's 450 feet long.
At this luxurious hotel in Southern California, which is located in the middle of Palm Springs, a desert paradise, guests may refresh themselves in the lap of luxury.
Not only does this resort include a lazy river, but it also features an on-site waterpark called Splashtopia that spans two acres and offers a variety of different ways to have fun in the water.
A day spent at Palm Springs may be quite enjoyable because to the city's many swimming pools, water slides, water play areas, and cliff-side hot tubs.
Spend some time at the 27-hole golf course or one of the restaurants that are located on site while you aren't soaking up the sun in the lazy river.
Key Amenities:
450-foot lazy river and waterpark
Cliffside hot tub
27-hole golf course
2. Hyatt Regency Indian Wells Resort and Spa – Greater Palm Springs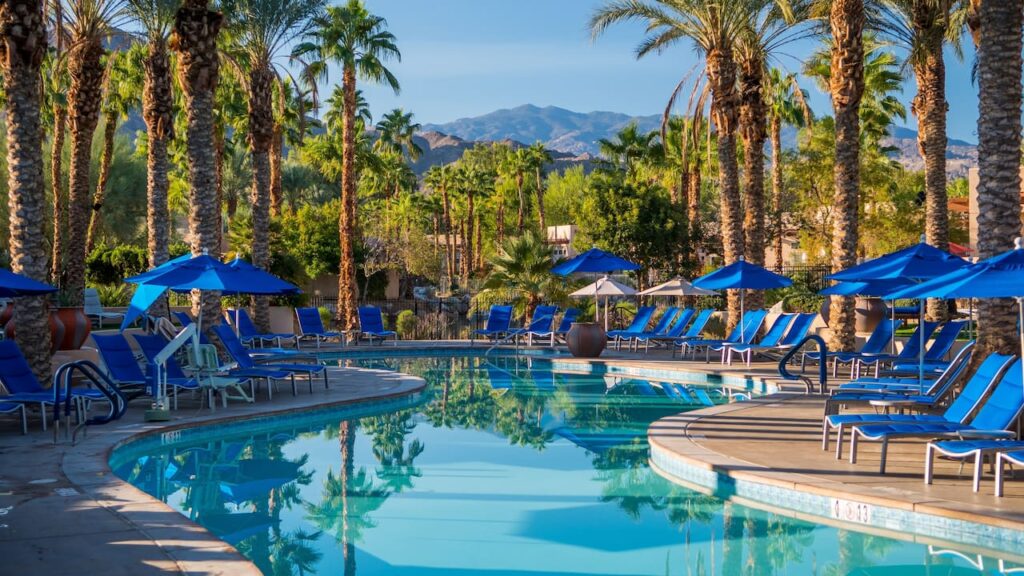 The Hyatt Regency Indian Wells Resort and Spa has breathtaking views of the surrounding mountains, comfortable accommodations, a wide range of convenient on-site services, and a refreshing outdoor waterpark.
The seven pools and the 450-foot lazy river provide visitors to this hotel in the Greater Palm Springs area a variety of ways to cool off during their stay.
However, if you're looking for something a little more exciting, this resort has two water slides that are each 30 feet long, as well as a splash pad.
Key Amenities:
450-foot lazy river and outdoor waterpark
Splash pad and seven pools
Wellness spa with private garden patio
3. Harrah's Resort Southern California – Funner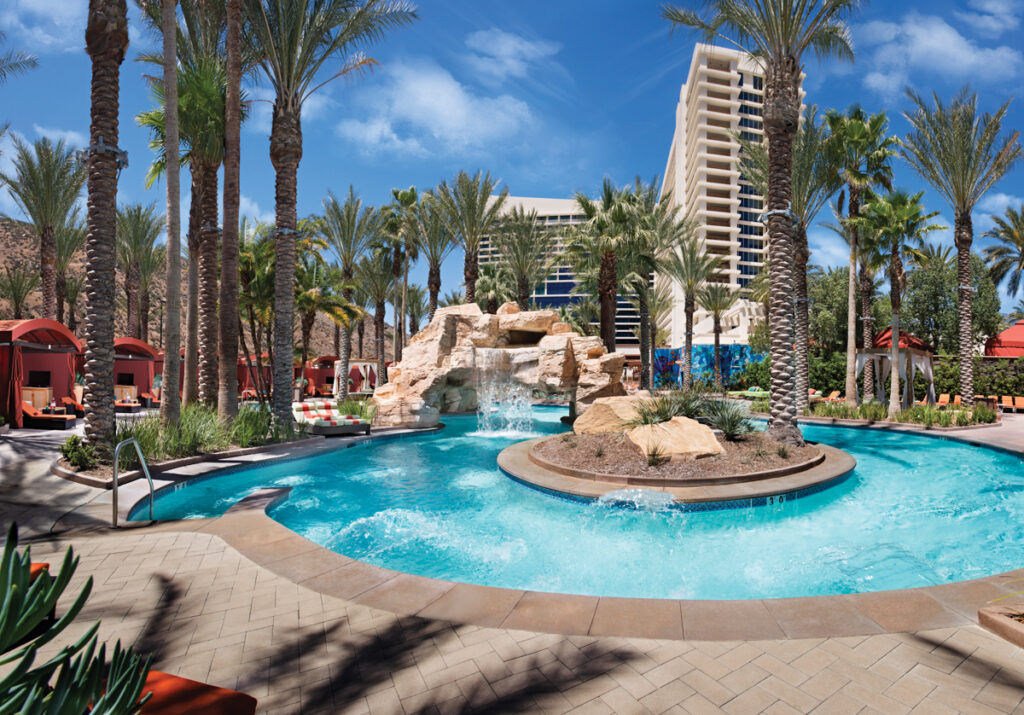 One hour's drive north of San Diego will get you to Funner, California, home to Harrah's Resort Southern California, where you may have a "fun" time.
This resort facility provides its guests with a wide variety of attractions, one of which is a lazy river that stretches for 400 feet through the pool area.
You can choose to spend the afternoon floating around on an inner tube here, or you can go check out the rest of the resort.
The casino at Harrah's Resort Southern California attracts a large number of visitors each and every day. It would be a mistake, though, to overlook the expansive golf course, the on-site spa, and the pool amenities.
Key Amenities:
400-foot lazy river in pool area
Topgolf Swing Suites and deals at nearby golf courses
Casino with gaming tables and entertainment
Hotels with Lazy Rivers in Southern California
4. Knott's Berry Farm Hotel – Buena Park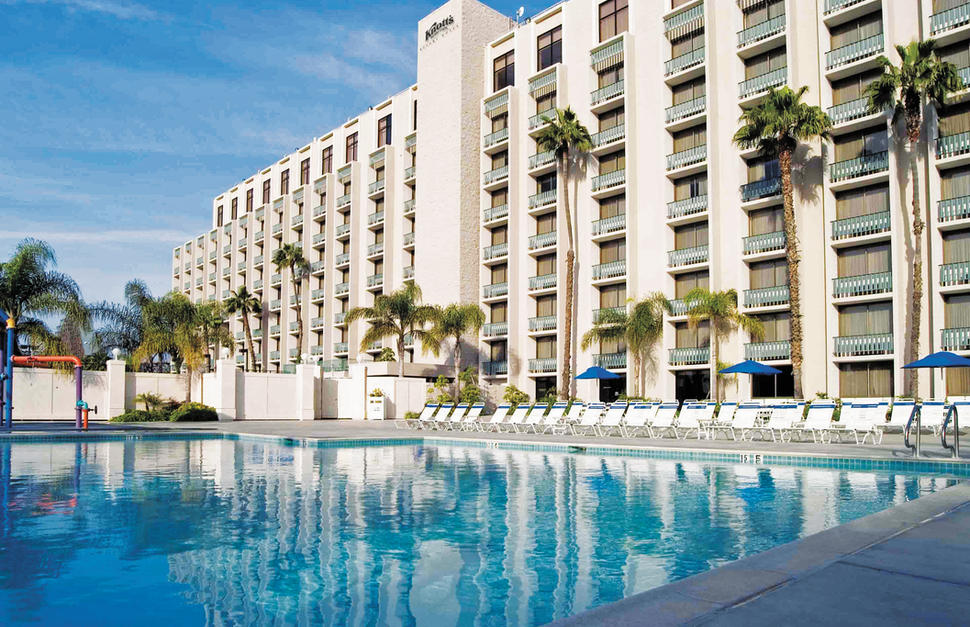 The Knott's Berry Farm Hotel does not have its very own lazy river, but it does not require one because the Knott's Soak City Waterpark is located right next door.
The Knott's Berry Farm Hotel is the lodging option that is the most convenient to the 15-acre water complex, as it is located just next to the waterpark.
The Soak City lazy river is a third of a mile long, which is around 1,780 feet, so guests should not expect to be disappointed by its length.
Come back to the hotel after a long day of observing Knott's Berry Farm to take advantage of the many amenities that are available, including the outdoor pool, the kid's splash area, the fitness center, the tennis court, and the onsite restaurant.
Key Amenities:
Access to Knott's Soak City Waterpark
On-property outdoor pool and kids' splash zone
Fitness center and tennis courts
5. Morongo Casino, Resort and Spa – Cabazon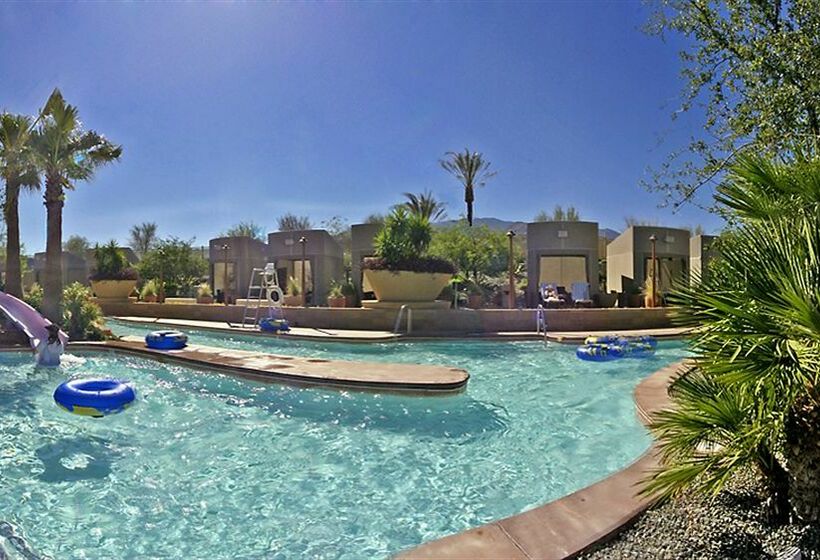 At the Morongo Casino, Resort and Spa, you may relax with the sand between your toes for a while. The Oasis Pool at this casino resort features both a sandy beach and a lazy river for guests to enjoy.
If you want to have the most relaxing time possible at this pool, which is sometimes referred to as "Southern California's Best Pool," you should rent a cabana here.
Take use of the heated hot tubs or the bar that is located right next to the pool when you are not relaxing on the sandy beach or the lazy river.
Even if you aren't staying at the hotel, you may still get a day permit to use this Southern California lazy river by paying the necessary fee.
Key Amenities:
Oasis pool with lazy river and sandy beach
Hot tubs and poolside bar
Day passes to pool area available
6. Great Wolf Lodge Southern California – Anaheim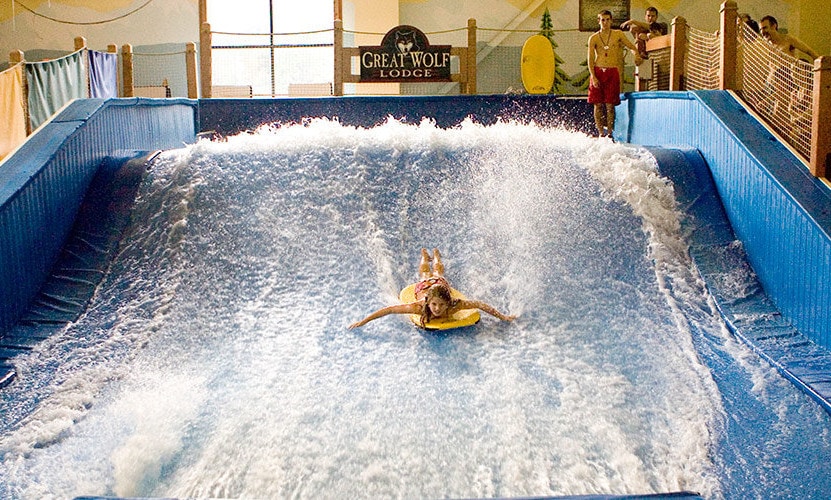 The Great Wolf Lodge is a hotel chain that is particularly well-known for its water parks. This list wouldn't be complete without including the Great Wolf Lodge.
Because this Great Wolf Lodge site in Southern California is an indoor waterpark, visitors may take use of the lazy river at their leisure, regardless of the season.
This resort, which can be found in Anaheim, California, is well situated for visitors to Disneyland because it is only three kilometers away from the amusement park.
Taking a swim down the Crooked Creek lazy river at Great Wolf Lodge is the best way to cool off after spending the day in Disneyland, as it is the most relaxing activity available.
Key Amenities:
Indoor waterpark with lazy river
Four indoor/outdoor pools
Located two miles from Disneyland
Hotels with Lazy Rivers in Southern California
7. The Franciscan Inn Motel – Vista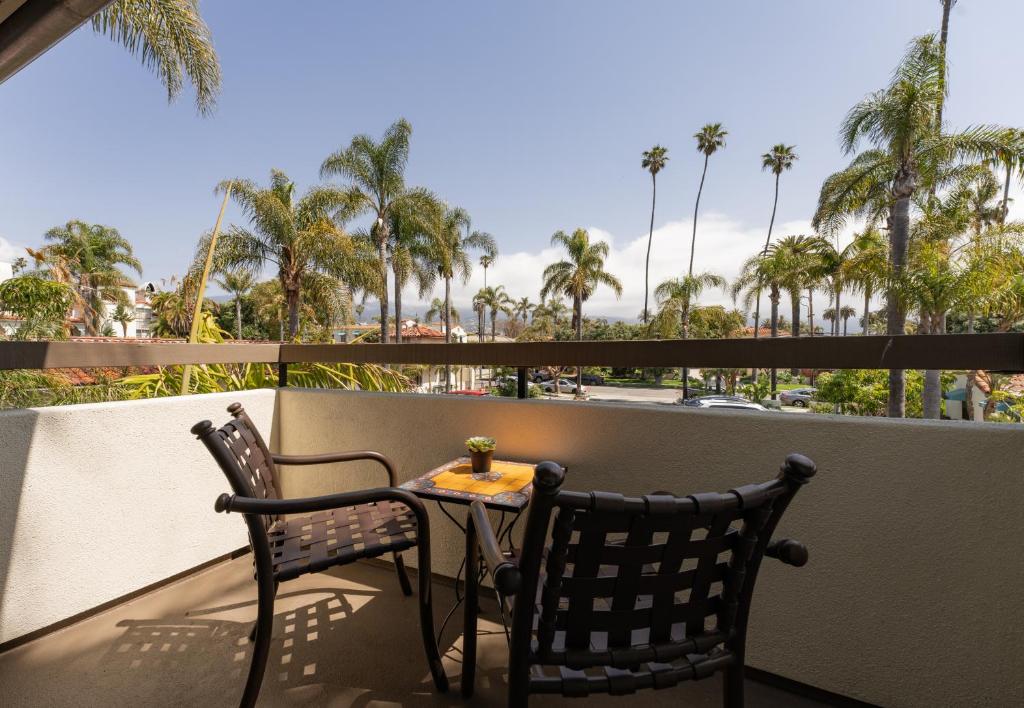 When you stay at this affordable hotel north of San Diego, you can get away from the hustle and bustle of city life.
Travelers who are interested in visiting Wave Waterpark will find that the Franciscan Inn Motel is a popular choice of lodging because it is located only three miles away.
You may swim in the modest pool at this motel, or you can take use of the fantastic water resources at the Wave Waterpark, which is located nearby.
At Wave Waterpark, visitors may enjoy the park's other attractions, such as the waterslides and the wave pool, in addition to the El Rio Loco lazy river.
Key Amenities:
Located near Wave Waterpark
Budget-friendly accommodations
Year-round outdoor pool
8. WorldMark Indio – Greater Palm Springs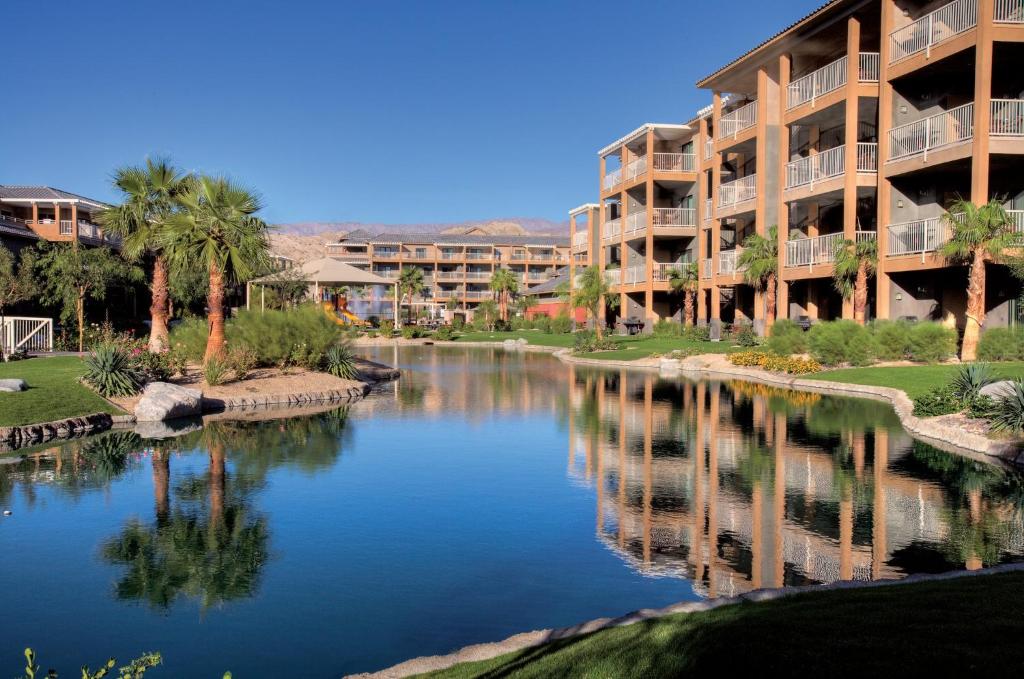 You won't feel like you're in the middle of the California desert when you stay at this hotel in Greater Palm Springs since it will make you feel more like you're in the Mediterranean.
WorldMark Indio is a family-friendly resort in the Mediterranean style, with suites that are one, two, or three bedrooms in size.
Choose to relax in one of the five hot tubs or the meandering river here at the resort. Book a treatment at the on-site spa, Spa at Indio, to take your relaxation to the next level during your stay at the WorldMark Indio.
Key Amenities:
Lazy river and five hot tubs
Suites with kitchens, fireplaces and balcony
Children's pool
8 Hotels with Lazy Rivers in Southern California 2023- Newshub360.net
Related Post

Credit : www.Newshub360.net