The 9 Best Aquariums in Florida 2023: You may get up close and personal with intriguing marine creatures of all kinds and sizes at one of Florida's many aquariums, which provide a window into the splendor of our underwater ecosystem and provide a look into its beauty.
You may get lost in the exhibit halls and participate in hands-on encounters with the exotic species, as these aquariums offer a family-friendly, educational experience that appeals to visitors of all ages.
This makes them perfect for an activity to do on a wet day or as an escape from the sunshine. In one of these exceptional aquariums in Florida, you may experience the thrill of discovering new marine species.
Top 9 Best Aquariums in Florida 2023
1. Florida Aquarium, Tampa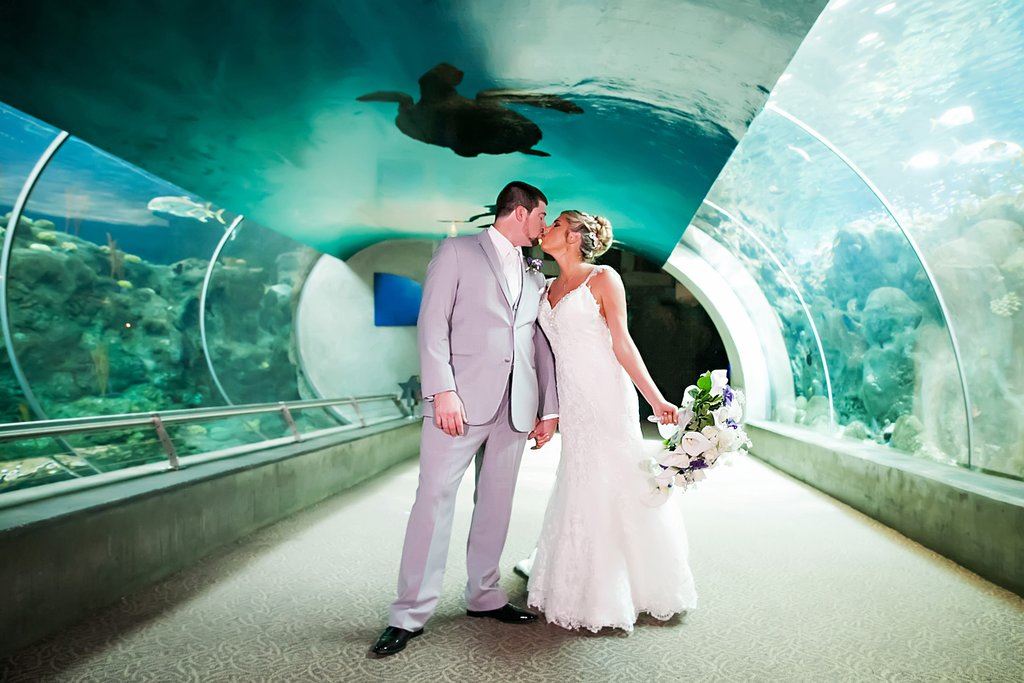 The Florida Aquarium in Tampa is consistently regarded as one of the best aquariums in the United States. It has more than 150,000 square feet of educational pleasure to offer, and it showcases over 7,000 different types of plant and animal life.
Visit the ring-tailed lemurs, playful otters, and colorful chameleons after making your way through the aquarium's tunnel of aquatic life to get an up-close look at some of the sea turtles, moray eels, and stingray displays.
Alternatively, you may go off to view the ring-tailed lemurs. The section with the shark tank is a popular part of the show, and the waterways with the alligators provide visitors the opportunity to have a true Florida feel while remaining at a safe distance.
2. Gulf World Marine Park, Panama City Beach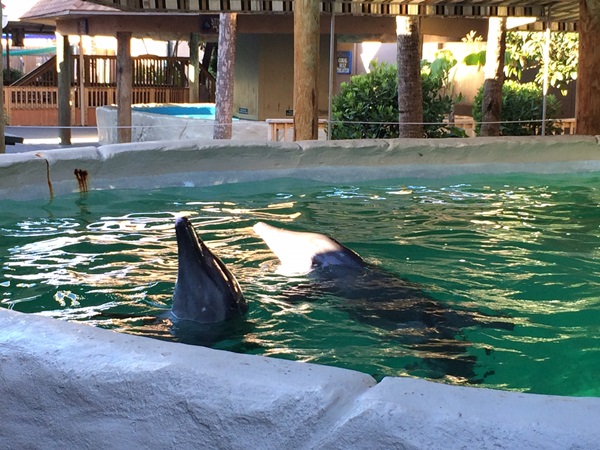 Animal interactions, a variety of live events, and a walking track displaying gorgeous birds are just some of the things that make Gulf World Marine Park in Panama City one of the top places to visit in the city.
Throughout the park, visitors will have the opportunity to see flamingos, alligators, and penguins. At the Shark and Turtle Feeding, Penguin Encounter, and Harbour Sea Encounter, visitors will get an instructive glimpse at the distinct personalities and traits of many marine animals.
In addition, there is a program where participants may swim with dolphins, which provides a fantastic opportunity for younger children to learn more about these clever animals.
3. SEA LIFE Orlando Aquarium, Orlando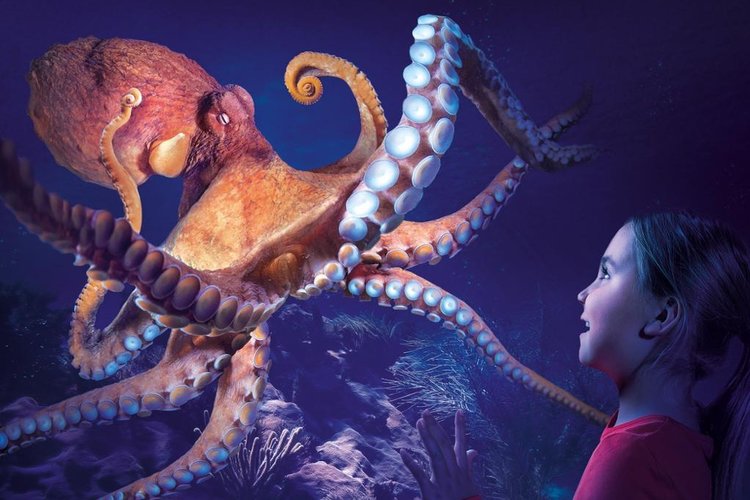 At SEA LIFE Orlando, where there are over 5,000 species, you are certain to discover a variety of up-close experiences with the animals.
The aquarium located on International Drive has a capacity of over 2 million gallons of water and is home to a variety of fish and marine life, including spectacular sharks, colorful clownfish, and curious sea turtles.
The aquarium is home to a number of animals that are either on the endangered species list or have been rescued, but the one-of-a-kind underwater tunnel that allows visitors to take in breathtaking vistas of marine life is perhaps one of the most exciting features of the establishment.
4. Key West Aquarium, Key West
The Key West Aquarium can be found in Mallory Square and is a coral reef aquarium that welcomes visitors of all ages. Guests of all ages will have a wonderful time at this aquarium as they explore coral reef tanks and learn about marine life and conservation efforts.
At the Touch Tank, you can get up close and personal with real conchs, sea stars, sea urchins, horseshoe crabs, and gigantic hermit crabs, all of which are endemic to Florida.
In the shark exhibit, you can touch a live shark on the tail, and if you want to see some of Florida's other dangerous animals, you may go to the alligator and jellyfish exhibits.
5. Clearwater Marine Aquarium, Clearwater Beach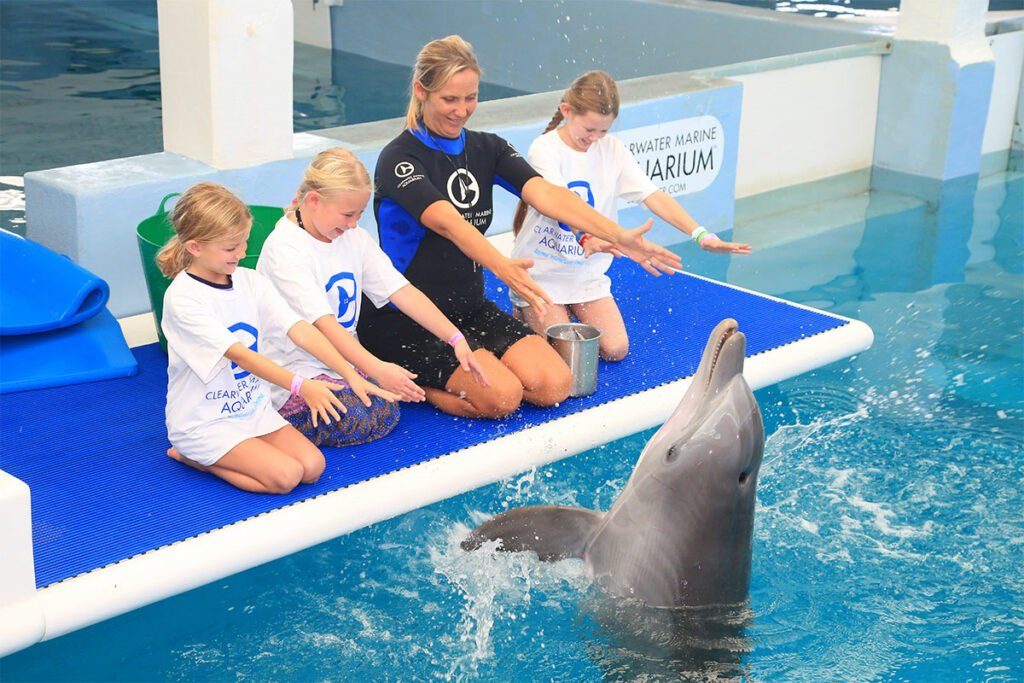 The Clearwater Marine Aquarium is a prominent family destination in Florida that offers a variety of educational activities. It is most well-known for being the residence of Winter and Hope, the dolphins that starred in the blockbuster film "Dolphin Tale."
The Stranding Deck is for ill and wounded dolphins, while the Otter Oasis is home to North American river otters. Shipwreck Alley is a viewing tube that takes visitors below the surface of the ocean.
Come say hello to Cocoa the sea turtle or pay a visit to Thelma and Louise, two nurse sharks that live in Shark Pass. You can also go to a contemporary theater that shows documentaries, or you can hit the water and go on a kayaking or boating excursion.
6. Mote Marine Laboratory & Aquarium, Sarasota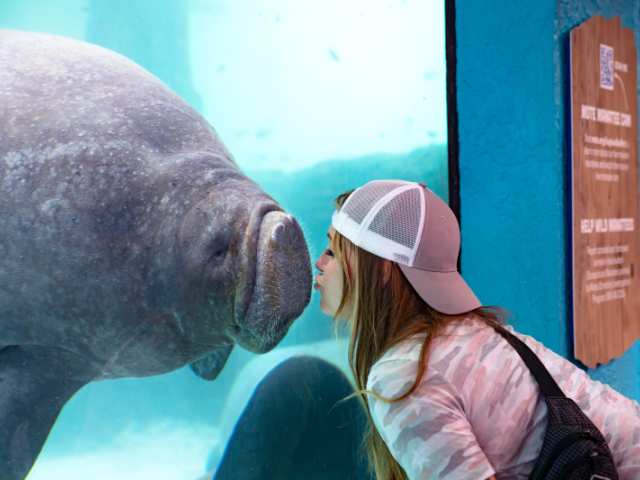 The Shark Zone exhibit at the Mote Marine Laboratory & Aquarium in Sarasota, as well as the touchable rays and reef animals exhibit, are just two examples of the interactive wonders that the whole family can experience at this aquarium.
The two touch tanks and the 135,000-gallon shark habitat are the most popular features of the attraction; however, visitors will also have the opportunity to view Mote Marine's scientific research being conducted in viewable working laboratories.
There are more than one hundred different species of marine life that make this location their home, so be sure to say hello to Hugh and Buffett, the manatees who live here, as well as Hang Tough, the adorable sea turtle.
7. Miami Seaquarium, Miami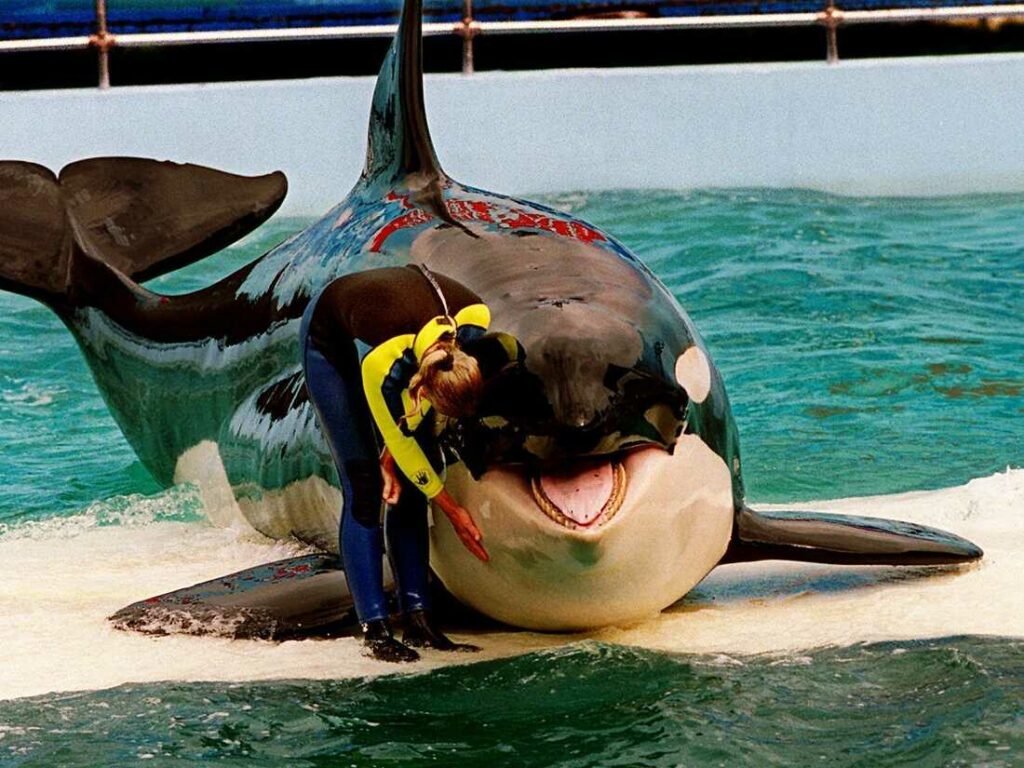 The Miami Seaquarium is the city's premier facility for marine life, and it is also a fun place for children, with designated splash zones and opportunities to interact with the animals that live there.
Visit Penguin Isle, home to African penguins, or the Dolphin Encounter, where you can interact with friendly dolphins. The VIP Tour, meanwhile, gives you the opportunity to get up close and personal with iguanas and feed manatees, stingrays, and sea turtles.
In the Sea Trek Reef Encounter, you can go on an underwater walking journey through the 300,000-gallon tropical reef. Those who are interested in animals will enjoy the Seal Swim with harbor seals as well as the Trainer for a Day program.
Those who are looking for thrills will want to sign up for the Sea Trek Reef Encounter.
8. Gulfarium Marine Adventure Park, Fort Walton Beach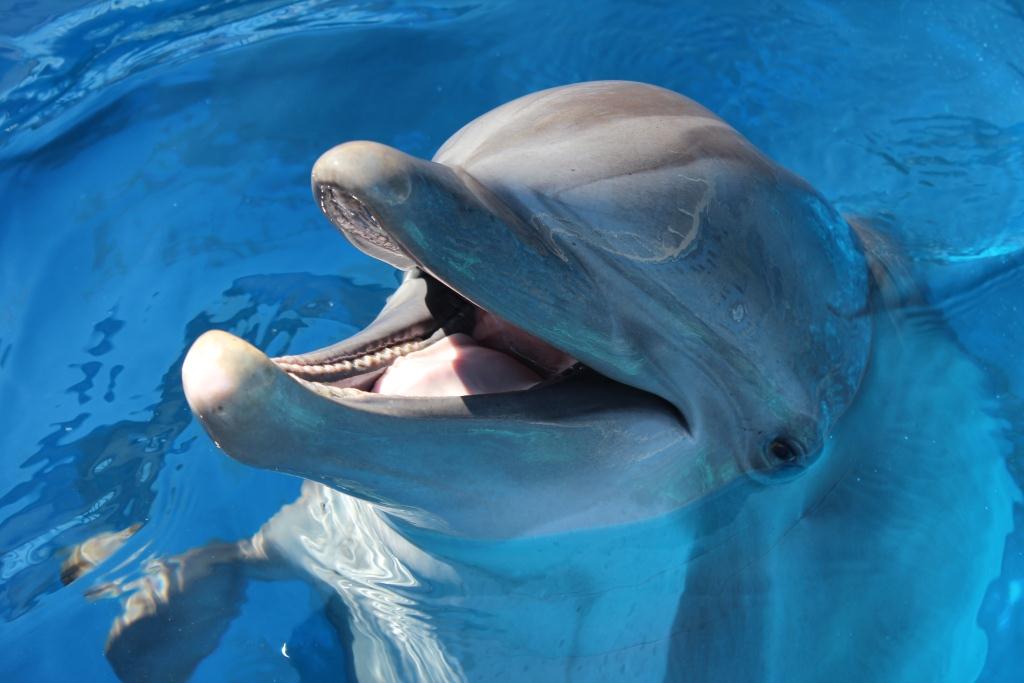 The Gulfarium Marine Adventure Park in Fort Walton Beach is a historic aquarium that has been entertaining people with an interest in marine life since 1955. The aquarium is home to a variety of unforgettable animal encounters.
From a platform that is submerged in the water, visitors can get up close and personal with Atlantic bottlenose dolphins, African penguins, friendly seals, and rambunctious sea lions.
The stingrays will fascinate the younger visitors, and the Kids Reptile Safari will provide them with a safe and fun way to meet reptiles such as turtles, lizards, snakes, and alligators.
Sign up for the VIP Trainer experience to get a look at the aquarium's operations from a behind-the-scenes perspective and gain insight into what it's like to work with marine mammals.
9. Marine Science Center, Ponce Inlet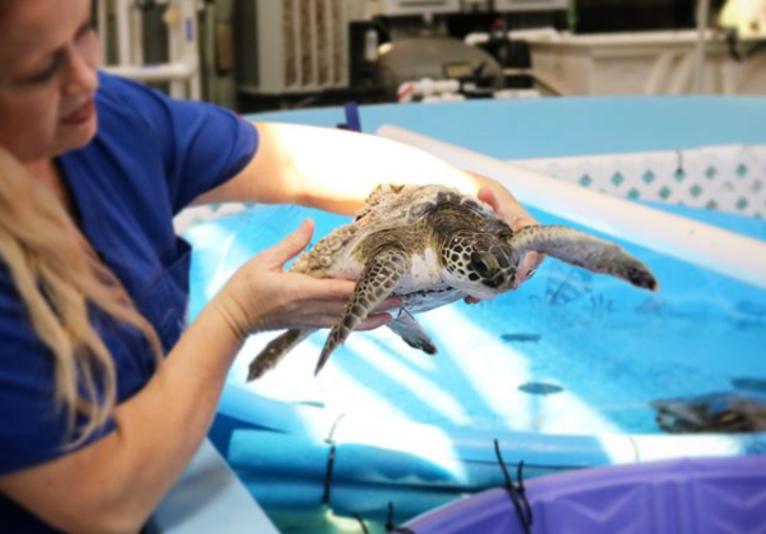 At the Marine Science Center in Ponce Inlet, you can get your hands wet in the aquatic touch pool, where you can also watch cownose stingrays and hermit crabs swim by in the 1,400-gallon pool.
Filled with a variety of ecological wonders, you'll find a wide range of exhibits that feature marine life in addition to a scenic nature trail, while those who want a bird's eye view can climb the tower to see panoramic views of Ponce Inlet.
Home to hospitals that treat and rehabilitate sick and injured birds and sea turtles, visit the turtle hospital pools and learn how to conserve Volusia County's rich environment.
9 Best Aquariums in Florida 2023 – Newshub360.net
Related Post

Credit : www.Newshub360.net