The Best Small Towns to Visit for Halloween in USA: Even though Halloween celebrations in large cities may be fun, we believe that small communities in the United States do a better job of organizing and executing holiday events.
These cities, which are known for their adorable customs and activities that are appropriate for the whole family, host anything from vibrant celebrations and parades to magnificent displays of pumpkins.
The following is a list of the top modest towns in the United States to visit on Halloween, each of which is known for hosting a variety of spooky activities.
17 Best Small Towns to Visit for Halloween in USA 2023
1. Independence, Kansas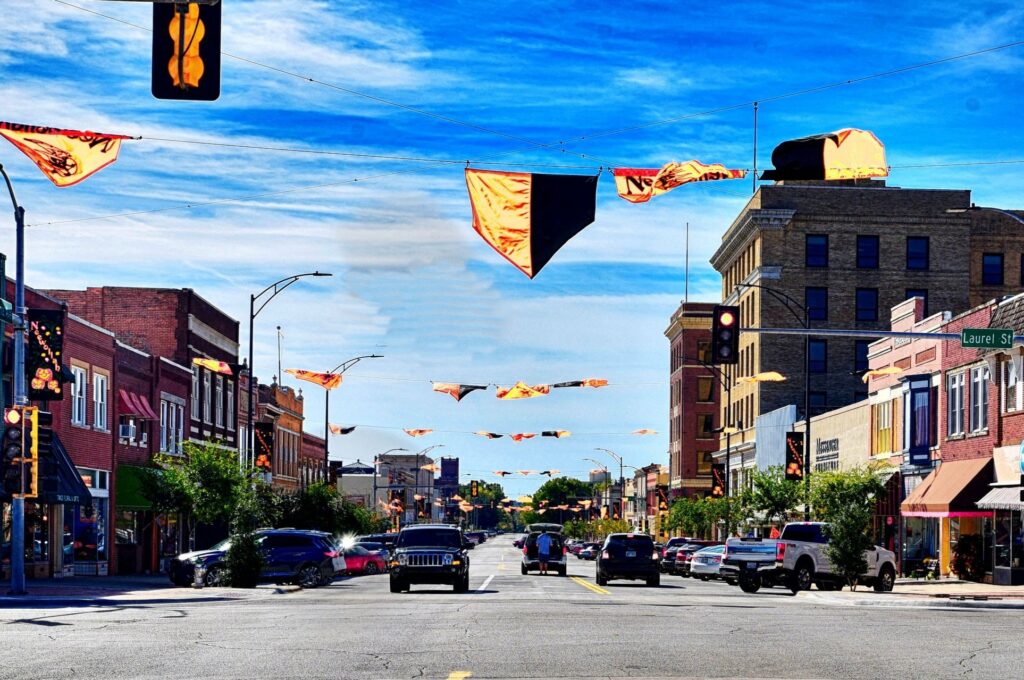 Independence is a small town in the southeast corner of Kansas that is well-known for the "Neewollah" celebration. "Neewollah" is the word "Halloween" spelt backward.
Those who are enthusiastic about the holidays will enjoy this colorful celebration that lasts for nine days. You can choose to take part in any one of a myriad of activities, ranging from parades and culinary festivals to carnivals and other events.
It is one of the most well-attended yearly events in the state and draws visitors from all over the country who are enthusiastic about Halloween and want to commemorate the occasion in grand fashion.
2. St. Helens, Oregon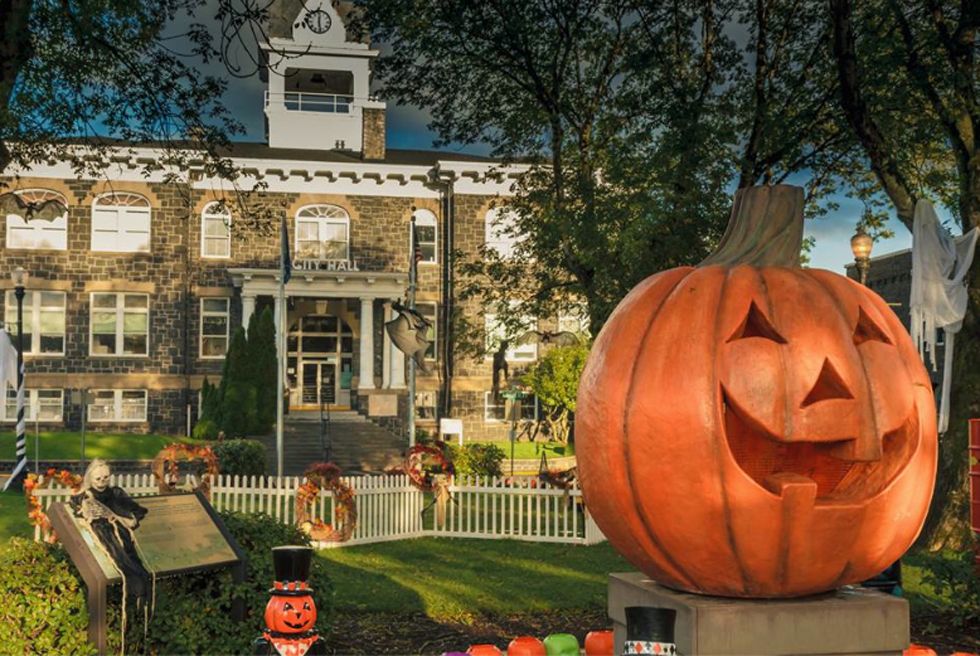 St. Helens, which is located in Oregon, may look familiar to you if you saw the original movie "Halloweentown" that was produced by Disney Channel.
St. Helens is a tiny town located about 30 miles north of Portland. For the sake of filming sequences from the 1998 movie, the town was fully turned into a mega-Halloween town.
Fans of "Twilight" may also visit the house where Bella lived. In addition to a huge pumpkin lighting ceremony, monster fun run, haunted hearse and auto display, and haunted home attractions, the Spirit of Halloweentown Festival offers guests the opportunity to participate in a costume parade and visit haunted houses on Halloween.
3. Salem, Massachusetts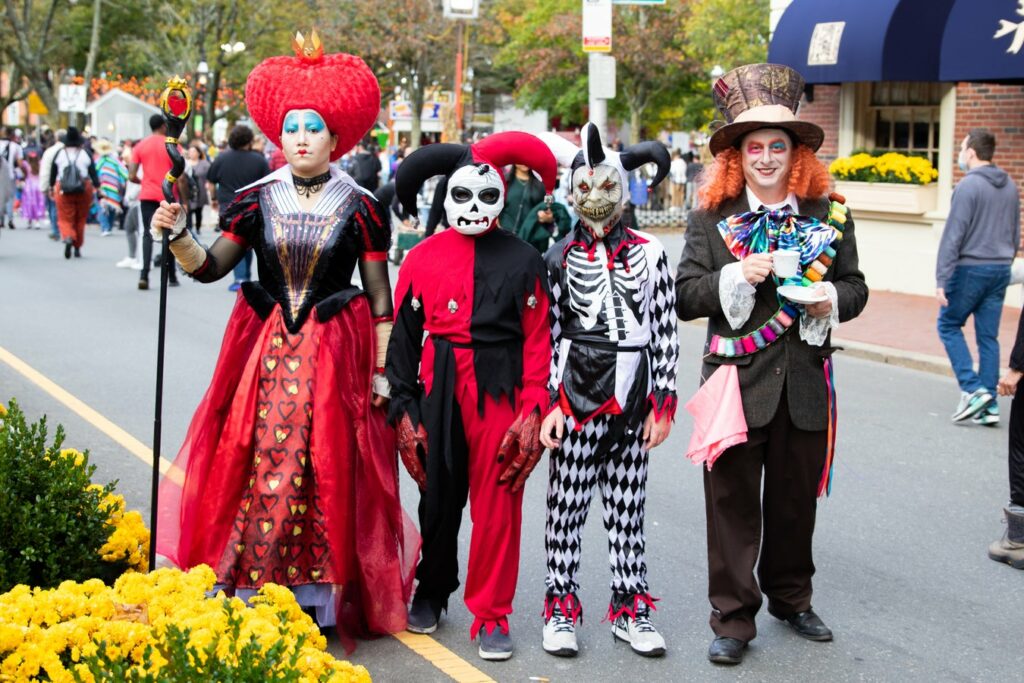 Salem is most well-known for the witch trials that took place there in 1692, making it very perhaps the most well-known tiny town in the United States for Halloween.
These ancient occurrences have given this city a reputation that is inextricably linked with Halloween, and the city's links to witchcraft continue to draw tourists from all over the world even now.
This picturesque town offers a wealth of opportunities for entertainment and exploration. You have the option of signing up for a walking tour of the city or going to the Festival of the Dead, where you will be able to enjoy psychic readings, discussions with the dead, and the presence of paranormal specialists.
Either way, you will get into the Halloween spirit. In the month of October, Salem is home to a plethora of activities that are sure to keep you occupied, including haunted homes, costume parties, fireworks, and parades.
Best Small Towns to Visit for Halloween in USA
4. Estes Park, Colorado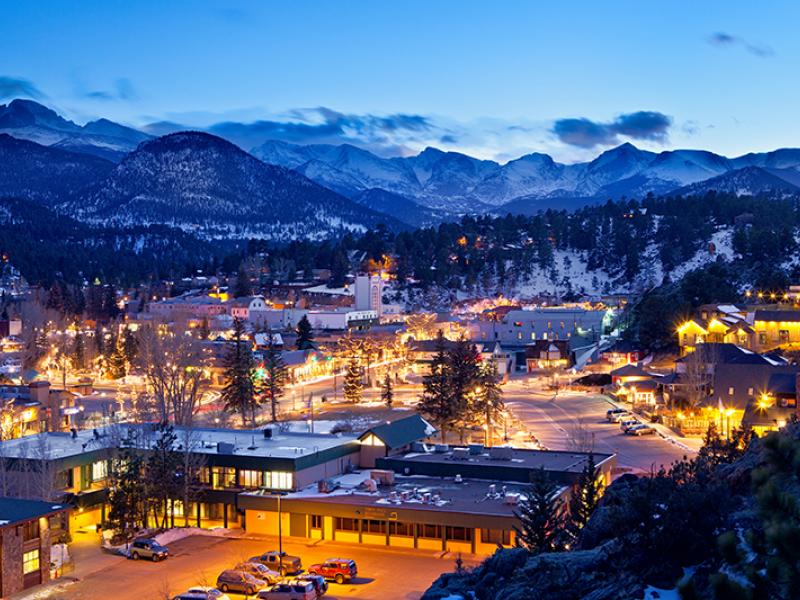 The peaceful mountaintop community of Estes Park is most famous for being the location of the legendary Stanley Hotel. This well-known hotel is rumored to be a haunted establishment, and author Stephen King supposedly drew his ideas for the novel "The Shining" from the hotel.
There are many activities centered on Halloween that are open to people of all ages and are held throughout the month of October. Attend the "Shining Ball" to witness theatrical characters, a costume contest, and late-night dancing in addition to a murder mystery supper.
On Halloween night, everyone comes out to visit Main Street for trick-or-treating fun, and the "Shining Ball" combines all of these things together.
Visit the Pumpkins & Pilsner event for face painting, bouncy houses, and pony rides in addition to seasonal, locally crafted beers, or go to the family-friendly Autumn Gold festival for live music, bratwursts, and beer.
5. Anoka, Minnesota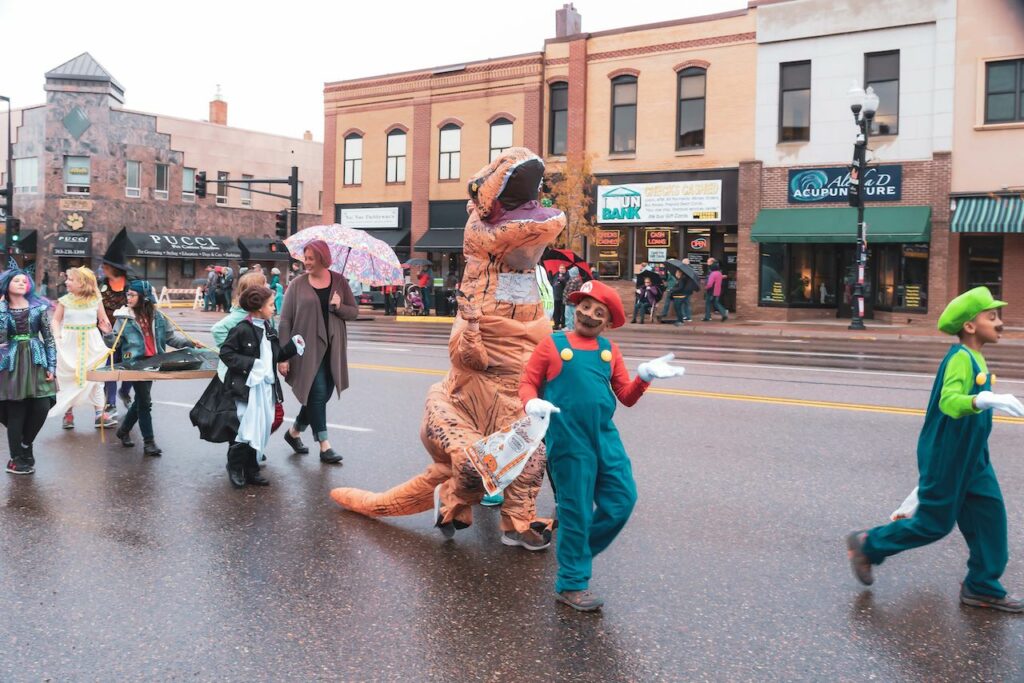 Anoka, Minnesota, is popularly dubbed as the "Halloween Capital of the World" despite its location only to the north of Minneapolis.
This vibrant neighborhood has a variety of activities throughout the year, some of which include contests for carving pumpkins, competitions for decorating homes, a showing of family-friendly Halloween films, and a costume parade for children.
Scarecrow contests, balls and parties, bonfires, and parades are just some of the activities that visitors of all ages may enjoy during this time of year.
The initial purpose of the events was to prevent children from causing mischief in the community; but, over the years, they have grown into a much-loved time of year.
6. Sleepy Hollow, New York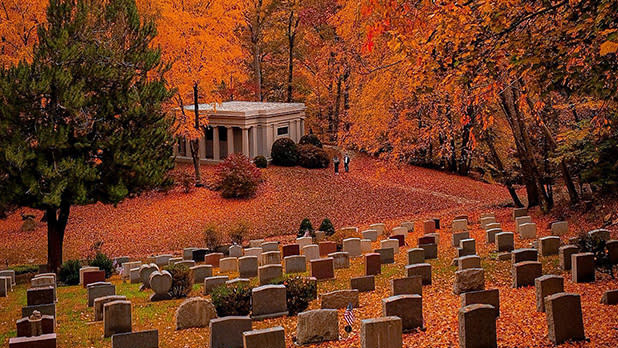 Sleepy Hollow is a charming East Coast village that was portrayed in the short novel "The Legend of Sleepy Hollow" written by Washington Irving. Sleepy Hollow is situated about 50 kilometers (31 miles) north of New York City.
Visit the 300-year-old Van Cortlandt Manor if you want to get into the spirit of the festival and see the legendary unofficial mascot of the famed Halloween city, the Headless Horseman.
Those who want to get into the atmosphere of the holiday may do so by visiting the manor.
While Philipsburg Manor is transformed into an interactive haunted trail for Horseman's Hollow, which is an outdoor and interior "period correct" haunt, the Great Jack-o'-Lantern Blaze undergoes a transformation each year for the purpose of the Great Jack-o'-Lantern Blaze.
Costumed actors from the 18th century also populate the route. In addition to this, there are guided tours of the cemetery and theatrical reenactments of "The Legend of Sleepy Hollow."
Best Small Towns to Visit for Halloween in USA
7. Romeo, Michigan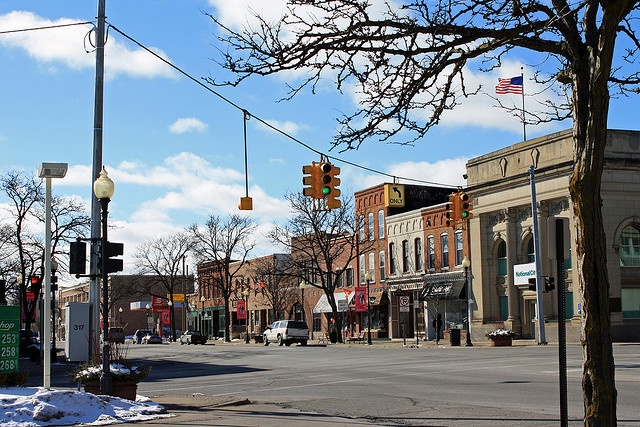 The over-the-top Halloween decorations that are exhibited on Tillson Street in the Michigan town of Romeo are the area's claim to fame when it comes to the holiday of Halloween.
Many people who enjoy Halloween in this region get excited for the annual Terror on Tillson Street event, which sees many of the homes adorned with eerie add-ons.
There are many things that will please young children, such as smiling jack-o'-lanterns and Charlie Brown figures, thus this event is popular among Halloween lovers in this region.
These incredibly complex displays that people have set up on their front lawns create quite a show since they are on par with the work that is done by Hollywood set designers.
8. Ceredo and Kenova, West Virginia
Ceredo and Kenova, both located in West Virginia, are two cities that are popular destinations for those who are enthusiastic about Halloween and work together to put on joint events each year. The C-K AutumnFest is held annually and lasts for two days.
It features a number of different competitions, such as bake-offs, parades, festivals featuring arts and crafts, and tractor displays.
Don't miss out on the iconic Nightmare at Dreamland Haunted Trail and Great Scarecrow Hunt, as well as the many other Halloween-themed events and food vendors that are sure to delight all kinds of enthusiasts of the holiday.
9. Laconia, New Hampshire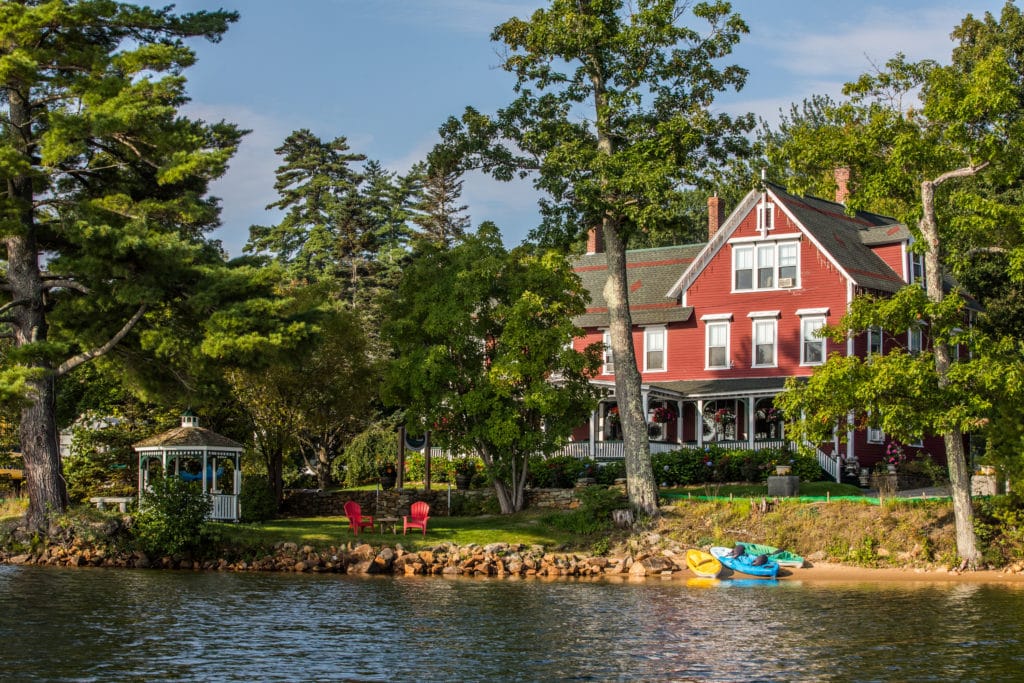 In the month of October, the New England town of Laconia draws a lot of visitors thanks to its world-famous New Hampshire Pumpkin Festival, which features a wide variety of terrifying activities.
The two-day celebration will have amusement rides, food and craft exhibitors, and a Pumpkin Festival Beer Garden. Enjoy the vibrant festivals, cuisine, and other activities that will be offered during the event.
Live music will be performed, and there will be a Zombie Walk. There will also be activities for children, such as pedal tractor pulls, corn hole, and games.
The festivities culminate with a Pumpkin Dump Derby and a Jack-o'-Lantern Lighting ceremony on the second and final day of the festival.
Best Small Towns to Visit for Halloween in USA
10. Chatham, Massachusetts (Massachusetts)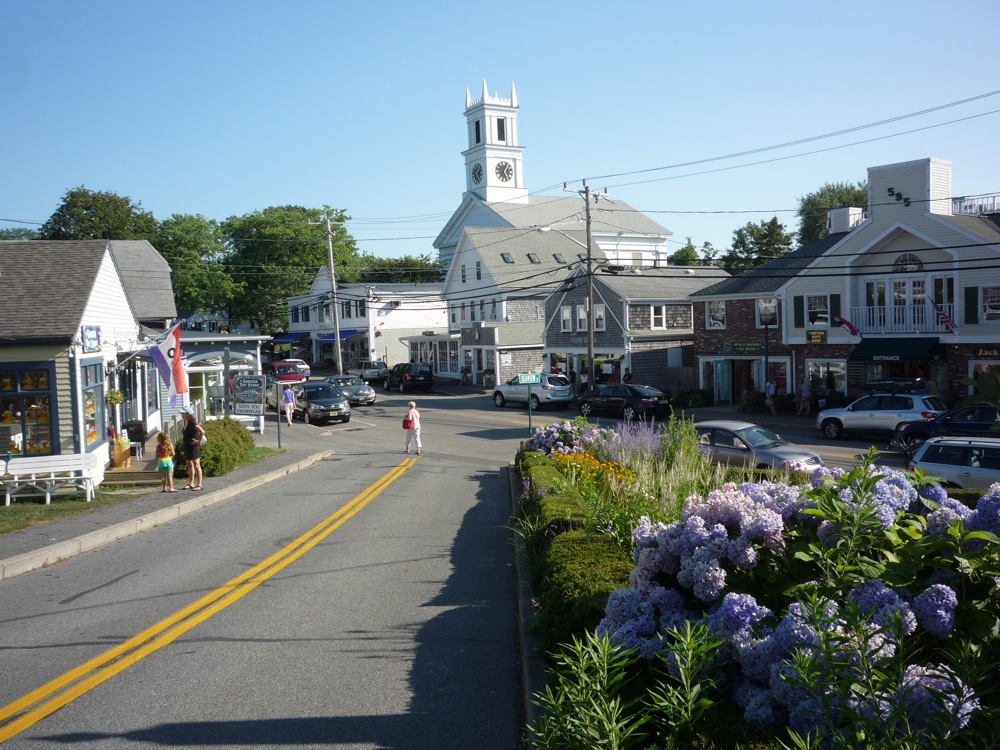 Pumpkin People in the Park is an event that takes place every year in October in the scenic coastal town of Chatham, Massachusetts, in the state of Massachusetts.
In this village on Cape Cod, artists from all over the region join together to showcase their colorful and wacky pumpkin creations.
The town provides a one-of-a-kind setting that makes for a picture-perfect keepsake that you can take home with you. You may also go to the Chatham Oktoberfest at Kate Gould Park, where there will be games for children, sausages and beer, and live music.
11. New Hope, Pennsylvania
New Hope is a picture-perfect resort that sits along the Delaware River and is known for being one of the most enjoyable places to visit in Pennsylvania during the Halloween season.
When you visit the area close to the border between the states of New Jersey and Pennsylvania, you will find a large list of eerie events that you may attend.
During the months of September and October, visitors may go on lantern-led ghost tours, and the Scarecrows in the Village event is a popular yearly event that features a range of amusing and terrifying displays.
The Halloween Spooktacular at Sesame Place is a goofy, not-too-scary event that children of all ages will enjoy. Sleepy Hollow Haunted Acres is a haunted attraction that is globally recognized, and it has state-of-the-art technology, cutting-edge visual effects, and a cast of well-trained performers.
12. Dearborn, Michigan
Over one thousand glowing jack-o'-lanterns make the annual Hallowe'en at Greenfield Village event in Dearborn, Michigan, one of the city's most well-known attractions.
This tradition, which dates back more than 40 years, is truly one of a kind on account of its harvest markets, fall themes, dressed storybook characters, and ghostly performances.
In addition to the extravagant decorations, there is also a famous attraction called the Hallowe'en Express, which travels around Greenfield Village and takes passengers on a spooky and unexpected adventure.
Pumpkin carving and going trick or treating are just two of the many fall-themed activities that can be found in Downtown Dearborn.
Best Small Towns to Visit for Halloween in USA
13. Sycamore, Illinois
The annual Sycamore Pumpkin Festival is held in Sycamore, Illinois. This festival features two carnivals, two indoor craft exhibitions, a parade, and several other forms of entertainment and activities that are suitable for the entire family. The pumpkin displays, which comprise hundreds of pumpkins painted or carved for judges, are sure to be a hit with attendees of all ages. At the same time, food vendors will be serving seasonal favorites like pumpkin pie and caramel apples.
14. Savannah, Georgia
Even though it's not the smallest town on this list, Savannah nevertheless manages to pack a hearty dose of that characteristic Southern quaintness.
Since it is widely renowned as one of the most haunted towns in the United States, it is prudent to schedule a visit to this popular Georgia destination around the time of Halloween.
You are in for an amazing Halloween experience in this stunning city, as there is an abundance of haunted tours, cemeteries, historic buildings, and haunted homes for you to select from.
You may take a genuine hearse through the cemeteries and gorgeous streets of Savannah's Historic and Victorian districts with Hearse Ghost Tours, participate in a haunted pub crawl, and then learn about true-life ghost stories at historic accommodations like as the Hamilton-Turner Inn and the Kehoe House.
15. Croton-on-Hudson, New York
Croton-on-The Great Jack O'Lantern Blaze is one of the most thrilling autumn events in the Hudson Valley, and it takes place in Hudson.
The fact that it has over 7,000 hand-carved jack-o'-lanterns lighted up and on show – all with synchronized lights and a soundtrack – is one of the reasons why it is the largest Halloween event in the area.
You will have plenty of time to come and see this unique Halloween event, which is best observed at night, because the one-of-a-kind event is typically planned from September to November, so there is no need to rush.
16. Eureka, Missouri
In the state of Missouri, the town of Eureka has an annual Scarecrow Festival and is known for its family-friendly Halloween atmosphere. Scarecrows that have been artistically made are displayed in front of local businesses, churches, schools, and houses as part of a colorful festival that is open to everyone.
At the Great Scarecrow Hunt, you can even win significant cash prizes by uploading photographs of yourself with the displays.
Alternatively, you can just take a tour of the festive Halloween town to visit the scarecrows along Fifth Street and Central Avenue.
17. Providence, Rhode Island
Because it is the location of the prestigious fire sculpture installation that was placed on the three rivers in downtown Providence, Providence is the ideal spot to spend Halloween because it provides the ideal setting for a frightening retreat.
Do not miss the Jack-O-Lantern Spectacular at the Roger Williams Park Zoo, which has pumpkins that have been lighted and elaborately carved.
After that, take a stroll (or boat ride) on the paranormal side of Providence on a Providence Ghost Tour and hear about the city's most haunted tales. Are you interested in the written word?
The renowned writer of horror fiction, H.P. Lovecraft, spent the most of his life in Providence, Rhode Island. You are welcome to go to Swan Point Cemetery to pay your respects to him and look at the enigmatic souvenirs that his followers have left there.
17 Best Small Towns to Visit for Halloween in USA 2023 – Newshub360.net
Related Post

Credit : www.Newshub360.net