The 16 Best Resorts in Oregon 2023: If you want to indulge in a vacation where you'll be surrounded by stunning mountains and crystal clear lakes, you're sure to discover your perfect getaway among Oregon's best resorts.
Alternatively, if you want to enjoy a luxurious retreat along a breathtaking coastline, letting the crashing waves soothe you to sleep each night, you may find your ideal getaway among Oregon's top resorts.
Best Resorts in Oregon
1. Running Y Ranch Resort, Klamath Falls
The Running Y is the most well-known destination resort in Southern Oregon. It is located in the heart of the Cascade Mountains, close to Klamath Falls and Crater Lake National Park, both of which are well-known tourist destinations in the state of Oregon.
You have a good chance of seeing pronghorn antelope, mule deer, and a broad range of birds, including the American white pelican, when you visit this cattle ranch that has been converted into a resort because it has a wealth of options for wildlife watching.
The resort enjoys a commanding vantage point high above Payne Canyon, where guests may take in panoramic views of the surrounding wetlands and the state's only golf course created by Arnold Palmer.
In addition, guests may take use of the gorgeous, luxury rooms and suites designed in the manner of Western ranches, as well as an indoor pool, a hot tub, and a large list of other recreational activities.
Key Amenities:
Conveniently located near Crater Lake National Park
Arnold Palmer-designed golf course
Western ranch-style rooms and suites
2. Sunriver Resort, Bend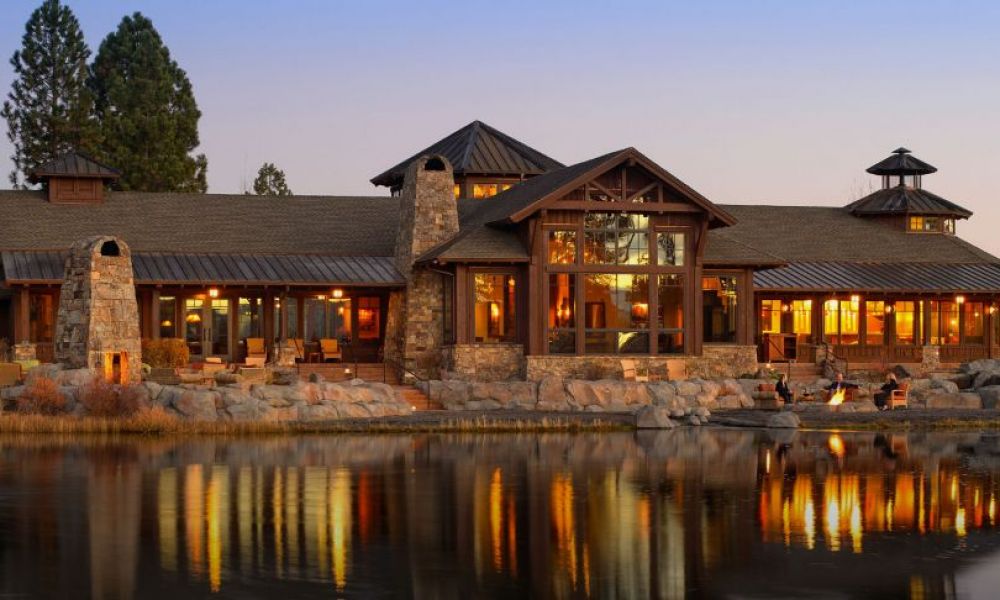 Because of its one-of-a-kind blend of breathtaking landscapes, abundant opportunities for outdoor activity, and metropolitan elegance, Bend is rapidly gaining a reputation as one of the most popular vacation spots in the United States.
This mountain town is also the location of a number of world-class resorts, including Sunriver, among others.
This exquisite destination resort is a property that has been awarded four diamonds by the AAA and spans 3,300 acres along the Deschutes River.
It is located at the base of the verdant Cascade Mountains and provides guests with a variety of amenities to suit their needs.
Not only is it a golfer's paradise with four spectacular golf courses adorned by wooded meadows and sparkling lakes, but guests can also enjoy horseback riding, rafting, a fitness center, a day spa, an outdoor pool, and seven different dining options while they are there.
You have your pick from a broad range of housing alternatives, such as a luxurious vacation house, rustic cabins, or even premium resort accommodations.
Key Amenities:
Luxury cabins and lodge guest rooms
Four golf courses, horseback riding, rafting and more
Day spa and outdoor pool
3. Juniper Preserve, Bend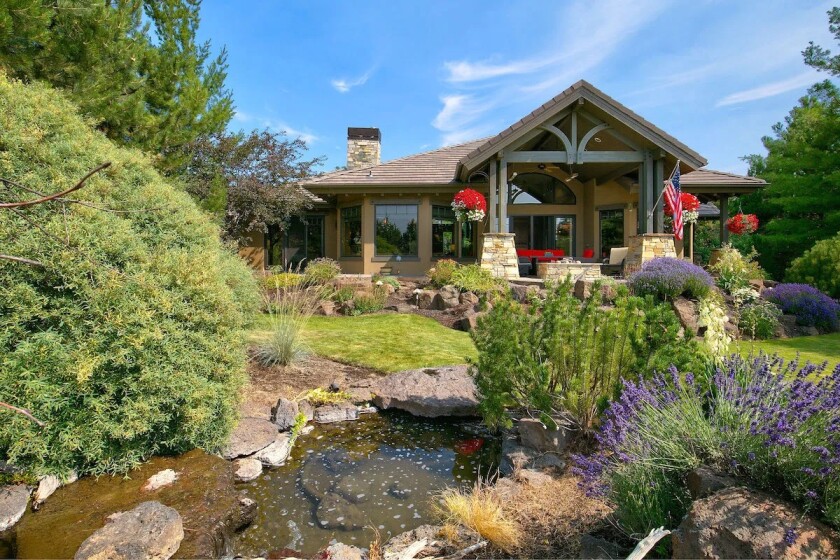 Another fantastic choice in Bend, the Juniper Preserve is located on 640 acres of land among a juniper forest that is said to be 1,000 years old.
Every one of these apartments has a fireplace, a patio or balcony with breathtaking views of the Cascade Mountains, a home theater system, and a fully equipped kitchen.
Although it is perhaps best known for its Nicklaus golf course, which has ancient lava rock ridges and outcrops, guests may also enjoy indulging in spa treatments, working out in the fitness facility, and dining at one of the many restaurants available.
Key Amenities:
Jack Nicklaus golf course
On-site spa and wellness center
Condos with fireplaces, patios and theater system
4. Hallmark Resort, Cannon Beach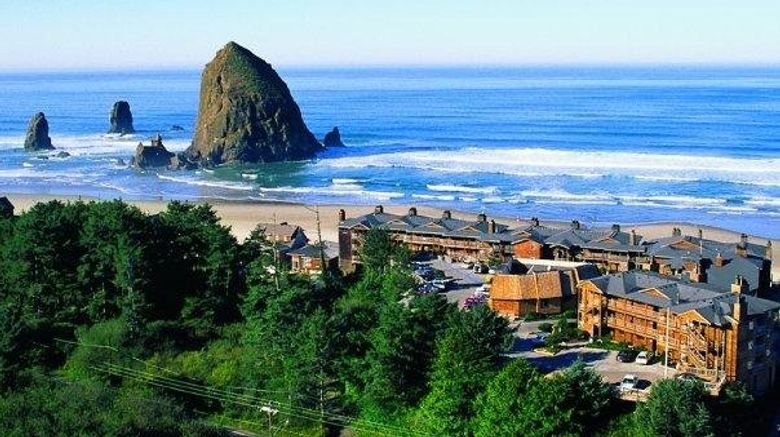 The Hallmark Resort, widely regarded as one of the finest wellness resorts in Oregon, is on a bluff overlooking Tillamook Lighthouse and Haystack Rock, two of the most photographed monoliths in the United States
. Take a walk down the stunning, vast length of beach and take in the ever-changing views of the sea and the surrounding mountains, all of which are just a few steps away from your hotel.
Discover the fascinating inhabitants of colorful tide pools, such as hermit crabs, starfish, and a wide variety of other fascinating species, as well as seabirds nesting in the area, such as tufted puffins.
Keep a look out for migratory gray whales from the end of November through the month of January and from the end of March through the month of June.
The rooms have balconies where you can drink your morning coffee while staring at the glittering Pacific, gas fireplaces where you can get toasty, and romantic two-person spa tubs where you can enjoy some quality time with your partner.
In addition, guests may take use of the complete range of services offered at the spa and swim in one of the heated saltwater pools.
Best Resorts in Oregon
Key Amenities:
Steps away from famous Haystack Rock
Full on-site spa
Two indoor saltwater pools
5. Salishan Coastal Lodge, Gleneden Beach
The visitors of the Salishan Resort are able to escape to an oasis of calm on the Oregon Coast thanks to the resort's picturesque position, which provides a view of Siletz Bay.
You will be able to visit dozens of vineyards, breathtaking beaches, aquariums, and other exciting coastal activities with ease from this location.
In addition, you will have the option to play 18 holes of golf while taking in panoramic views of the Pacific Ocean just outside your door.
Take part in a fun-filled day of activities, then unwind with a peaceful water therapy treatment in the spa's unique fireplace suite, followed by a relaxing massage.
The extra-large premier rooms include beautiful stone fireplaces and other natural components throughout the room, including wood flooring.
Key Amenities:
Adults-only spa with saunas, steam, and relaxation rooms
Complimentary bikes
Multiple dining options
6. Collins Lake Resort, Government Camp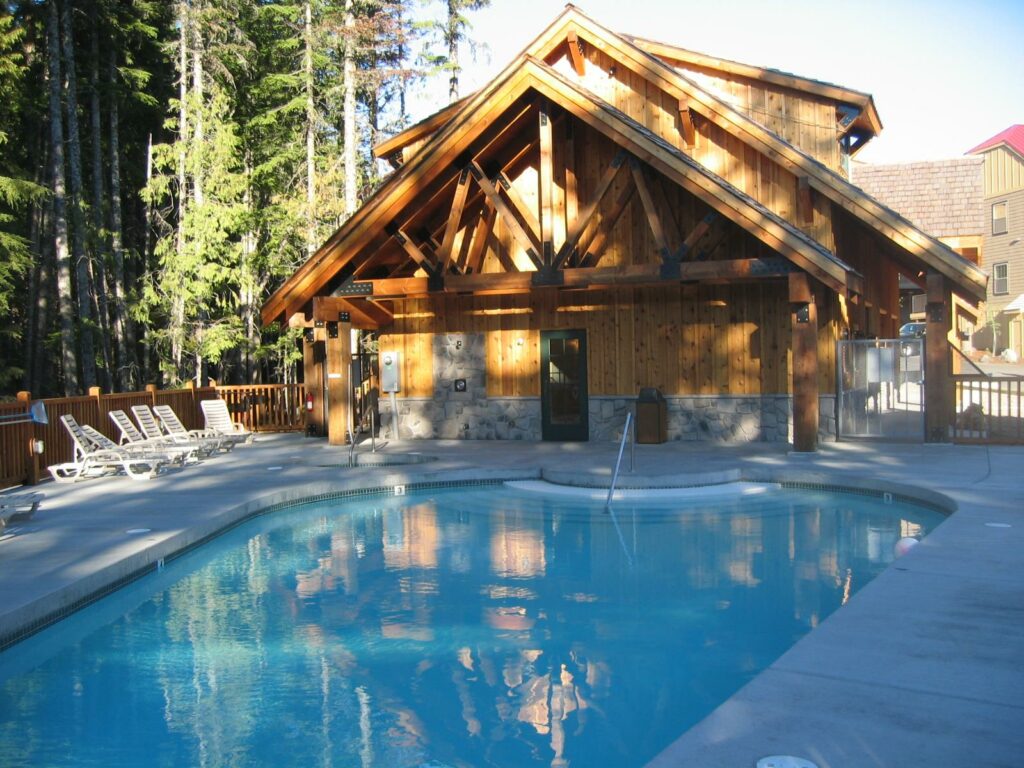 Collins Lake Resort, which can be found in Government Camp approximately an hour's drive east of Portland, features opulent vacation homes smack dab in the middle of a recreation paradise and serves as an excellent home base for engaging in a variety of outdoor pursuits on Mount Hood.
Guests have access to the only terrain in North America that is open for skiing and snowboarding all year round, in addition to an adventure park that has an alpine slide.
A variety of other activities, such as mountain biking, horseback riding, whitewater rafting, hiking, golf, and more are also available depending on the time of year.
Right outside your door is the beginning of a network of snowshoeing and hiking paths that will take you through streams, all the way around the lake, and deep into the old-growth rainforest.
A exercise area, a sauna, a large hot tub, an indoor heated pool that is open all year, massage services, and a day spa are some of the resort attractions.
Stunning mountain cabins come complete with well-appointed kitchens, cozy log beds, and televisions.
Key Amenities:
Year-round skiing and snowboarding
Day spa with pool, hot tub and sauna
Chalets with gourmet kitchens, log beds and TVs
7. The Cannery Pier Hotel & Spa, Astoria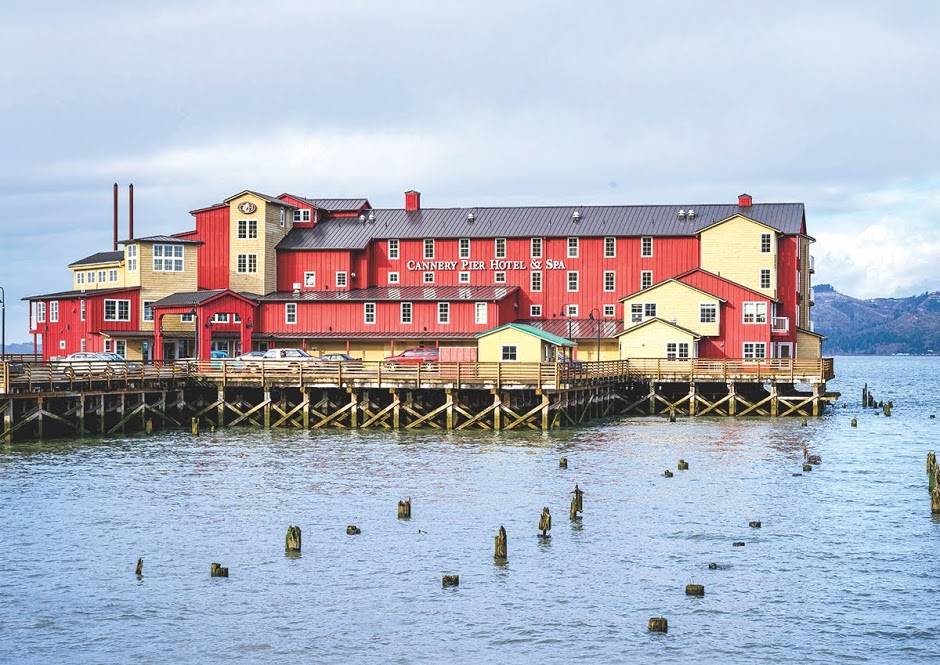 Built on pilings that are one hundred years old, the Cannery Pier Hotel & Spa was once a fish cannery in the 19th century.
It does not only gaze out over the mouth of the mighty Columbia River; rather, it is actually on top of it, capturing the essence of coastal Oregon in the process.
A marine atmosphere from the turn of the century is created by the exposed beams and wooden trusses, and there is an abundance of resort-style facilities.
You will discover fireplaces, a Finnish sauna, a full-service day spa, and even the option to go on a sunset sail aboard a 65-foot boat when you stay here.The homey modern décor will make you feel right at home.
In addition, there are many freebies available, such as wine, loaner bicycles, talks given by local authors, and gratis rides into downtown provided by a chauffeur in a 1939 Buick.
Key Amenities:
Free wine, bikes and chaueffered trips into downtown
Spa with mineral hot tub and Finnish sauna
Private balconies in all rooms
8. FivePine Lodge & Spa, Sisters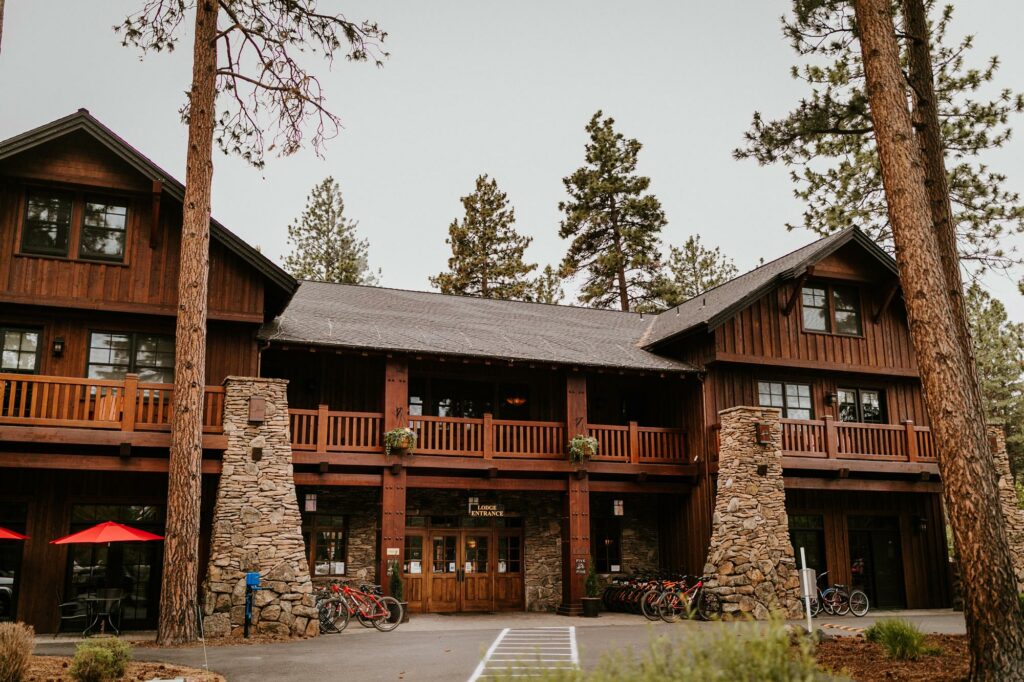 Elegant rooms decorated in the Craftsman style provide easy access to some of the world's greatest options for outdoor leisure and adventure, such as skiing, mountain biking, hiking, and whitewater rafting.
The FivePine Lodge & Spa was created specifically for those who value both an active lifestyle and the appreciation of luxury.
Guests staying at the property have access to the Shibui Spa, which offers a wide selection of holistic treatments in addition to massage, body wraps, facials, and other sorts of holistic programs and workshops, such as detox retreats, meditation, and journaling sessions.
Simply spending time in your accommodation, which features a gas fireplace, European soaking tub, down cushions and plush robes, flat-screen TV, and more, is a delightful experience in and of itself.
Enjoy complimentary cruiser bikes throughout the summer months in addition to the nightly wine and craft beer tastings that are offered at the complimentary evening reception at the lodge.
Key Amenities:
Craftsman-style cabins with fireplace and soaking tub
On-site spa and wellness center
Complimentary lodge reception and cruiser bikes
Best Resorts in Oregon
9. Metolius River Resort, Camp Sherman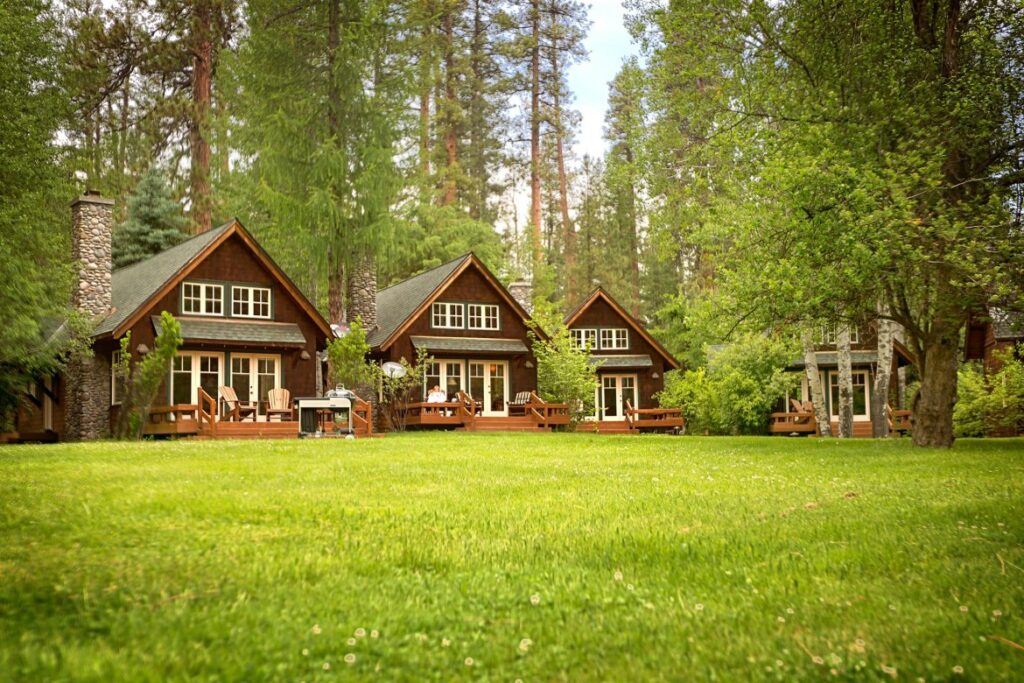 The Metolius River Resort is a premium fishing resort situated on the banks of a river that is renowned for its fly-fishing opportunities across the world.
The resort's high-end cabins have ultra-luxurious lodge-style decor. The Metolius River is well-known for its exceptional fish habitat, and you can get to the river in only a few steps from the entrance of your cabin.
Each cabin provides more than what is required for a relaxing stay, such as a fully functional kitchen and an extendable dining table on the porch, where guests may enjoy their meals while gazing at geese foraging along the stream.
Other amenities include cable television, Wi-Fi, and a fireplace. The stunning fireplace made of river rock makes for the ideal setting for winding down at the end of the day with a glass of wine or a mug of hot chocolate.
Key Amenities:
Luxury cabins with river access and kitchens
On-site restaurant
Activities like fly-fishing, birdwatching, hiking and biking
10. Brasada Ranch, Powell Butte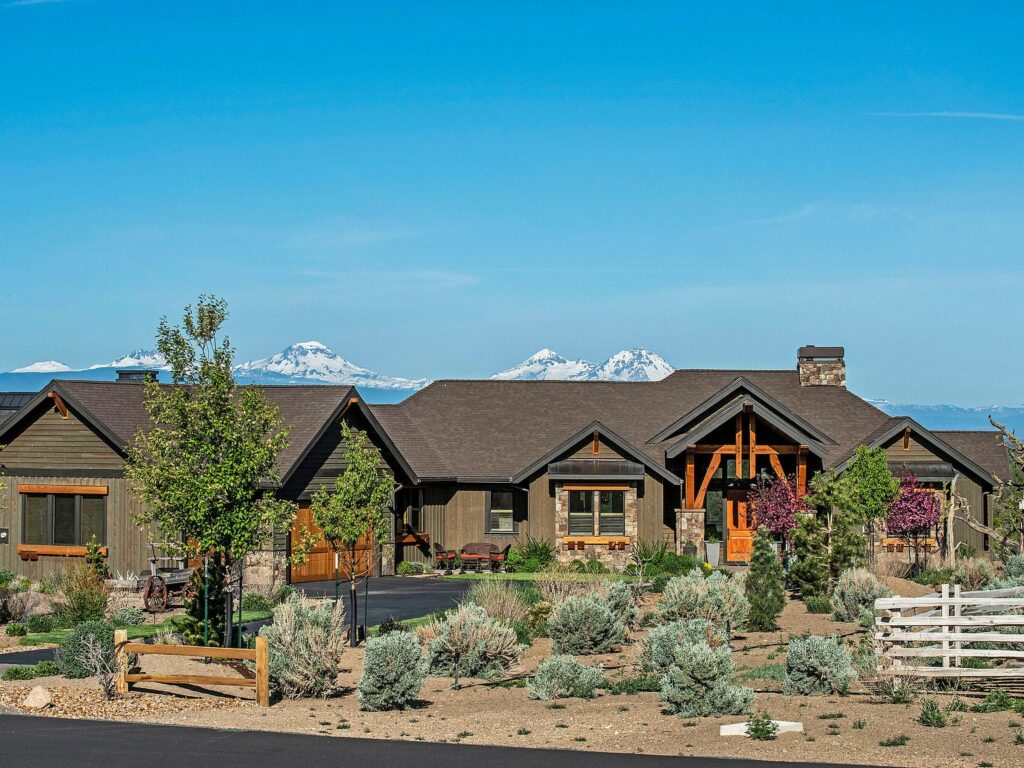 The highly regarded Brasada Ranch was selected as "Oregon's Best Destination Resort" by The Oregonian and was ranked number one as the "Best Resort in the Pacific Northwest" by Conde Nast Traveler.
This award-winning 1,800-acre ranch is hidden into the mountains above Bend, and it provides a selection of upmarket cabins in addition to the opulent Ranch House suites.
The suites come equipped with a marble bathroom, a king-sized bed, a fireplace, and a spacious private patio.
Cabins with one to four bedrooms, a gourmet kitchen, a full dining area, a living room with surround sound entertainment, and a wraparound veranda that is ideal for soaking in the beauty of the surrounding environment.
In terms of leisure and recreation, guests will discover virtually everything that could possibly be desired, including breathtaking panoramas of the high desert in Central Oregon and the Cascade Mountains.
There are a number of restaurants on the premises, as well as a spa with a private pool, a golf course with 18 holes, an equestrian facility that is one of the largest in central Oregon, and a fishing pond with stocked fish.
Key Amenities:
Cabins with fireplaces, private terraces or a wraparound deck
Spa with restorative treatments and private pool
Stocked fishing pond, golf course and equestrian center on-site
11. Surfsand Resort, Cannon Beach
At the Surfsand Resort, the recognizable profile of Haystack Rock is visible from practically every viewing point, and there are expansive views of the coastline both to the north and to the south.
Even while you'll find lots of methods to enhance that beautiful sensation during your time here, the moment you step through the door of your room, your tension will begin to evaporate.
Even the most tenacious aches and pains can be alleviated with the help of the spa's specialized massage treatments, such as the Hot Lava Shell, which features the use of hot basalt stones.
In the luxurious suites, you may relax in a bathroom outfitted with a large soaking tub and take pleasure in a spa-like atmosphere along with a number of high-end facilities.
In addition, visitors have the opportunity to participate in beach bonfires and weenie roasts on Sundays.
Key Amenities:
Oceanfront location near Haystack Rock
On-site spa and nightly bonfires
Kids' club with daily activities and ice cream socials
12. Bandon Dunes Golf Resort, Bandon
Bandon Dunes is a golfer's dream destination because it provides an experience that is virtually identical to links golf played in the British Isles but takes place on American land.
Its location, which is described as "truly idyllic," is along the breathtaking Southern Oregon coast, among towering dunes and cliff perches that look out over the ocean.
Choose from a wide variety of different types of accommodations, ranging from rooms decorated in a hotel-style in the lodge to huge cottages with four bedrooms located on the shores of Chrome Lake.
There is a wide variety of places to dine, ranging from more informal to more formal establishments, many of which provide excellent craft beers and vast wine and whiskey menus.
In addition, individuals who need to loosen up their stiff muscles in preparation for their next round can take advantage of the resort's massage treatments, sauna, and whirlpool.
Best Resorts in Oregon
Key Amenities:
Six links golf courses
Lodge guest rooms or cottages with private patios
Whirlpool, sauna and massage treatments
13. Neskowin Resort, Neskowin
Condos on the water are available at the Neskowin Resort, which is located along the Central Oregon Coast. The resort is surrounded by verdant woodland, and guests have access to seven miles of private, quiet beach.
Proposal Rock got its name from a local tale about a sea captain who took his girlfriend to the rock in order to propose to her.
You may enjoy the views of the ocean and the fresh, salty air from your deck, which also features views of Proposal Rock. At this opulent resort, the beach is the centerpiece of the experience.
You might spend your day climbing the Cascade Head trails system, discovering the tidal pools, looking for bald eagles and other wildlife, taking in the breathtaking sunsets, or marveling at the beautiful sunsets.
Within about a quarter of an hour's drive to the north, you'll find Pacific City, where you can go horseback riding along the beach.
Key Amenities:
Waterfront condos with decks
Seven miles of private, secluded beach
Meeting room available for receptions
14. Timberline Lodge and Ski Area, Timberline Lodge
One of the most frequented tourist destinations in Oregon is the Historic Timberline Lodge, which has been recognized as a National Historic Landmark since the year 1977.
The opening sequence of the 1980 film "The Shining" featured overhead pictures of the lodge, which is widely regarded as an architectural marvel.
The scene also included some exterior footage of the building. In modern times, it is still put to use for the purpose it was designed for in the first place, namely as an outstanding ski lodge and mountain retreat.
The ground level of the building is generally covered in snow during the worst parts of winter, and the only way to reach it is by a tunnel dug through the snow.
The rooms are cozy and comfortable, and they range from roomy king fireplace suites to European chalet bunk rooms.
Despite its antiquity, this hotel offers a wide variety of contemporary amenities, such as an outdoor swimming pool that is heated throughout the year, a hot tub, a sauna, a fitness area, and plenty more.
Key Amenities:
National historic landmark used in "The Shining" movie
Skiing and snowboarding available on-site
Year-round heated pool, hot tub and sauna
15. The Allison Inn & Spa, Newberg
This luxurious spa resort in the Willamette Valley is situated about 25 miles to the southwest of the most popular attractions in downtown Portland.
It is the ideal place to get away from the hustle and bustle of city life, as it is surrounded by seven acres of Pinot Noir and Pinot Gris grapevines, as well as beautiful gardens and wide lawns.
The rooms are earth-toned and have gas fireplaces. They also have enormous soaking tubs, wet bars, and bay window seats with views of the valley.
Suites come equipped with a balcony that allows guests to take in the breathtaking scenery while also enjoying some fresh air.
The well-known spa has treatments that make use of local resources such as wine, honey, roses, and berries, and the on-site restaurant, Jory, provides delectable farm-to-table food in addition to offering about 50 different wines by the glass.
Key Amenities:
Award-winning spa with aromatherapy, acupressure, and beauty treatments
Sauna, steam room, and fitness studio
Swimming pool, whirlpool, and sun terrace
16. Overleaf Lodge & Spa, Yachats
Yachats, nestled as it is between the verdant mountains of the Coast Range and the pulsating waves of the Pacific, is often regarded as one of the most picturesque locations along the central coast of Oregon.
It is the location of Overleaf Lodge & Spa, which is widely considered to be among the best spa holiday locations in the Pacific Northwest.
Sweet massages, refreshing facials, and forward-thinking color therapy treatments are just some of the options available to guests.
An experience that is genuinely transformative for the mind, body, and soul can be had here thanks to the curative properties of the sea and the fact that it is located right outside the windows of your spa suite.
Stay in the Grand Pacific Suite if you want the finest of the best, which comes equipped with a three-way fireplace, complete kitchen, and views of the Pacific Ocean.
Key Amenities:
Spa services included in room rates
Oceanview soaking tubs, steam rooms, and sauna
Easy access to trails, state parks, and beaches
16 Resorts in Oregon 2023 – Newshub360.net
Related Post
Credit : www.Newshub360.net