The Top 10 Law Universities In South Africa 2023: Studying law in South Africa is considered to be among the best options worldwide.
Students from all over the world flock to South Africa to take advantage of the country's abundance of prestigious educational institutions that provide courses of the highest possible caliber.
Given the number of reputable institutions from which to choose, picking one to pursue legal studies might be challenging.
When making a decision, one does not pick an institution of learning based on its reputation alone; rather, one also takes into account the specific advantages that come with each distinct educational establishment.
The study of law encompasses a broad subject area, and the particular area of law in which each academic institution specializes is often unique.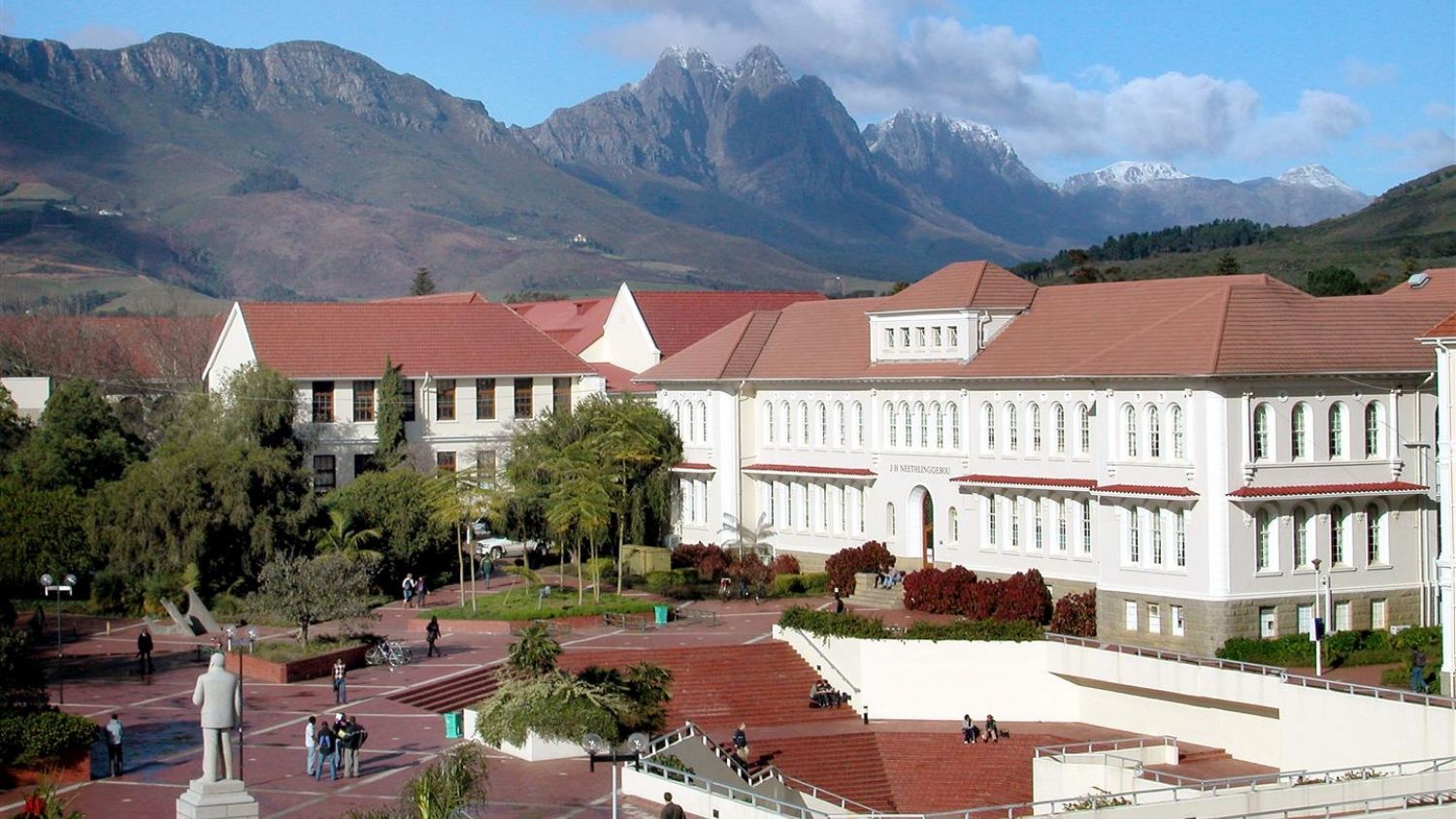 Keeping this in mind, it is a smart idea to evaluate each university based on the number of successful lawyers they have produced and the field of expertise in which they have established a reputation for being a leader.
The following paragraphs are a presentation of the top universities to study law in South Africa.
Top 10 Law Universities In South Africa
1. University of Cape Town (UCT)
Our top recommendation is the University of Cape Town (UCT), which is located in Cape Town. Established in 1829, this university has the honor of being the oldest in South Africa.
One of the campuses of the university can be found on the slope of the popular Devil's peak, which is located in the stunning city of Cape Town.
Students at the University of Cape Town not only receive an excellent education but also have the opportunity to take in some of the most spectacular sights the city has to offer.
Because of its stellar reputation, the Law Faculty at the University of Cape Town enrolls around one thousand students each year; consequently, there is intense competition for the few available slots.
Students have the opportunity to earn a Bachelor of Laws (LLB) degree; however, the minimum APS score required is 36, and one needs more than 44 APS points to have a good chance of getting in.
One other option is to pursue a Bachelor of Arts (BA) or Bachelor of Commerce (BCom) degree in Law through the faculties of Humanities or Commerce, respectively.
In order to be eligible for the BCom Law and BA Law programs, candidates would need to clear obstacles of a lesser difficulty and demonstrate mastery of all first-year requirements in a single examination.
In order to do so, they would require a minimum cumulative average of 65% for the Bachelor of Arts in Law and 63% for the Bachelor of Commerce in Law. They would then be allowed into the law program.
---
2. University of Witwatersrand
In South Africa, the University of the Witwatersrand is regarded as the second-best institution to pursue a legal education.
This is another highly regarded educational establishment in the country; among its alumni are not one but four Nobel Prize winners, including the country's former leader Nelson Mandela.
The institution extends throughout Johannesburg, with campuses located in the thriving communities of Braamfontein and Parktown.
The level of competition for spots at this elite university is fierce, and candidates must have a minimum of 43 APS points in order to be considered for admission.
You would still be required to have an English Language level of 5, as well as a Mathematics level of 3, or at the very least a Mathematical Literacy level of 4.
---
3. University of Pretoria (UP)
In the year 1908, the University of Pretoria was established. The University of Pretoria, being located in the administrative capital of South Africa, exudes an aura of law and order, giving it the image of an institution that trains future government officials.
This university is among the oldest and biggest in South Africa.
There is a Bachelor of Laws (LLB) program that may be completed in four years. A minimum APS score of 32 is needed to be eligible for admission, and candidates must additionally demonstrate proficiency in the English language at the level 5 level.
You could also apply to the Faculties of Commerce and Humanities, which also offer BCom Law (requiring a minimum of 32 APS points with English and Mathematics Level 5) as well as BA Law, which requires a minimum of 30 APS points with English Level 5.
For these programs, the minimum requirement for admission is English Level 5. One could then seek admittance to an LLB degree.
---
Law Universities In South Africa 2023
4. Stellenbosch University
Stellenbosch University, which is located in the Western Cape and has been in operation for more than a century, is presently ranked as the fourth top legal university in South Africa.
Both the law library, which is the largest in the country, and the faculty, which is comprised of some of the most important legal professors in the country are both located at Stellenbosch University.
In order to be eligible for enrollment in the law program at Stellenbosch University, prospective students are needed to hold a National Senior Certificate (NSC) with passing marks of at least 50 percent in each of the four school subjects they have learned previously.
---
5. University of Johannesburg
The University of Johannesburg is one of the new breeds of universities. This educational establishment has only been around since 2005, yet it has already garnered a strong reputation as an educational stronghold, turning out some of the most brilliant young brains in the country.
In spite of its relatively short history, the academic institution has already garnered widespread acclaim on a global scale.
There is a Bachelor of Laws (LLB) degree program that may be earned through the Faculty of Law, and the prerequisites for entry are either 28 APS points with Mathematics or 29 APS points with Mathematical Literacy. In addition to that, an English proficiency of level 5 is required.
Additionally, you need 88 APS points in mathematics or 29 APS points in Mathematical Literacy in order to earn a Bachelor of Arts in Law degree.
To be accepted into the Bachelor of Commerce in Law program, you require English at least at the level 5, 29 APS points with Mathematics Literacy or 28 APS points overall, and Mathematics at the level 4 level.
---
6. University of KwaZulu-Natal
The UKZN is widely recognized. It has established a reputation for academic brilliance, particularly in the departments of health sciences and law, and as a result, it is considered to be one of the top institutions in South Africa in terms of legal education.
The educational establishment extends its reach over Durban, Pietermaritzburg, and Pinetown with its five separate campuses.
Both the Durban and Pietermaritzburg campuses make up the Faculty of Law, and students have the option of attending classes in one city or in both.
In order to qualify for admission, applicants must have a level 5 English Home Language or a level 6 English First Additional Language and a total of 32 APS points, excluding those awarded for Life Orientation. Then you also need level 5 Mathematical Literacy or level 3 Mathematics.
---
Law Universities In South Africa 2023
7. Rhodes University
Another excellent institution for legal studies is Rhodes University, which may be found in the Eastern Cape Province of South Africa.
Because the University continues to be a magnet for some of the most intelligent and creative young people in the country, enrolling here will put you in close proximity with people who have mind-boggling levels of intellectual prowess.
In addition to this, the educational establishment is famous for its multicultural student body, which draws foreign students from a variety of African nations.
One of the prerequisites is a minimum competency of level 4 in mathematics or level 5 in mathematical literacy.
Before being allowed to enroll in law school, students are first needed to earn three credits in a field other than law, such as the humanities, commerce, or the sciences.
---
8. University of the Western Cape
One of the institutions in South Africa that is considered to be among the oldest is the University of the Western Cape, which was founded in 1904 and is also found in Cape Town.
This is a historically significant institution that was at the forefront of the movement to eliminate all types of discrimination based on a person's ethnicity.
Students that are committed to their education choose to attend this school.
At this particular university, the minimal criteria for enrolling in a legal program are 37 APS with level 4 English, an extra language with a level of 3, and either Mathematics level 4 or Mathematical Literacy level 4.
---
9. University of the Free State
The University of the Free State is South Africa's second-best law school after the University of Cape Town. Bloemfontein, known as the "judicial capital of South Africa," is home to the University of the Free State.
This school is an excellent option for anyone interested in studying law, particularly in relation to their possible impact on societal issues. The university is home to more than 31000 students.
The admission requirements for the four-year LLB degree program include an APS score of 33 points, a least level 6 in both Afrikaans and English, and either a minimum level 6 in mathematical literacy or a level 4 in mathematics. Additionally, applicants must have an APS score of 33 points.
Conclusion: Law Universities In South Africa
It would be a very wise decision for you to take advantage of the opportunity to study law at one of the institutions that have been listed above.
However, we feel it necessary to point out that the reputation of each educational establishment, as outlined here, is equally as important as the effort that is put forth by each individual student.
As a result, we strongly suggest that you study not just with the goal of earning the certification, but also with the intention of making a positive contribution. South Africa and the rest of the globe are in need of lawyers; people who can actually make a difference.
Top 10 Law Universities In South Africa 2023 – Newshub360.net
CHECK THIS OUT:
♦  Top 10 Highest Paid Footballers in South Africa 2023
♦  Top 10 Highest Paid Footballers at Mamelodi Sundowns 2023
♦  Top 10 Highest-Paid Footballers at Kaizer Chiefs [ Billiat is 2nd ]
♦   Top 10 Highest Paid Footballers at Orlando Pirates 2023
♦  Top 10 South African Footballers Who Went Broke After Retirement
♦  Top 10 Richest Football Club Owners in South Africa [ Motsepe is 2nd]
♦  Top 10 Most Expensive High Schools in South Africa and Their Fees
♦  Top 10 Richest Football Clubs in South Africa [ Kaizer Chiefs is 2nd]
Credit :www.Newshub360.net