Top 10 Biggest Malls In South Africa 2023
These are the Top 10 Biggest Malls In South Africa 2023: There was a time in South Africa when a shopping center was simply a place where you could walk in, buy whatever you wanted, and then walk out as soon as the business was completed.
Shopping centers have evolved into something more sophisticated – more akin to recreation centers – in recent years, following a popular trend seen in other developed societies as well.
Shopping malls with a variety of retail stores can be found in various locations throughout South Africa, and they are frequented by a large number of customers from all walks of life and all socioeconomic backgrounds.
While South Africa can boast of a plethora of sophisticated malls in a variety of locations throughout the country, it is clear that some are significantly larger than others.
The largest shopping malls in South Africa are discussed in detail in this article.
10. Westgate Mall Johannesburg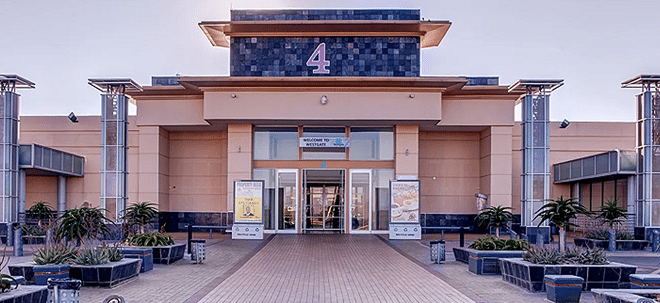 Westgate, which is located in Johannesburg's West Rand district and is managed by the Pareto Limited Group, is a fantastic shopping destination with a wide range of stores to choose from.
You won't have to give yourself a lot of hassles if you want to find any store or restaurant within the mall. Aside from shopping, family can enjoy themselves in the mall by participating in activities and games.
South Africa is home to a plethora of large shopping malls. Some areas are larger than others in various locations. As we have discussed in this article, we have taken the time to examine some of the largest shopping malls in the country, and we believe that if you visit any of them, you will have a fantastic shopping experience.
One significant advantage is that a significant portion of them have excellent customer service skills, since they are educated to make you want to return.
9. Centurion Mall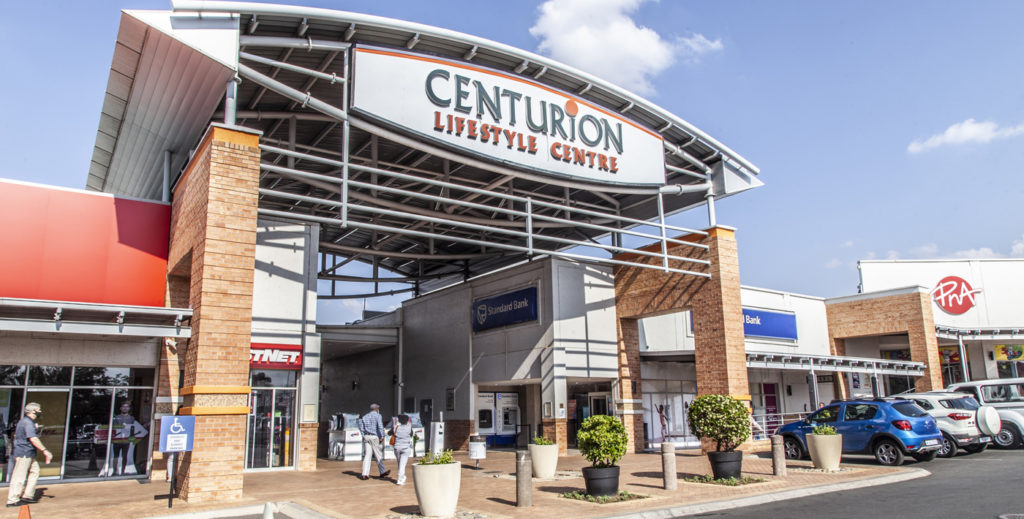 Centurion Mall is located in the province of Gauteng, and the location is essentially an open-air retail mall with a large number of stores. One of the Mall's key selling features has always been the way it was laid up.
8. Mall of Africa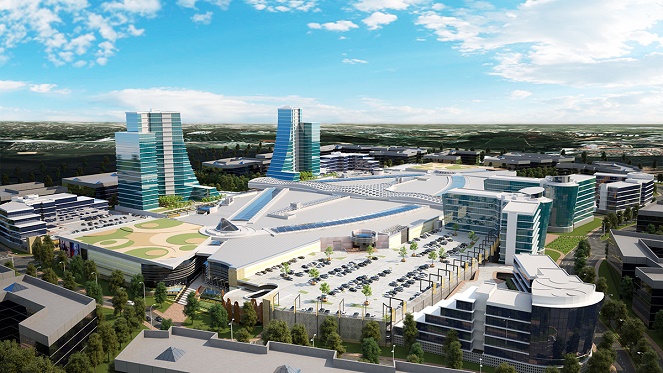 The Mall of Africa is a shopping mall in Gauteng, South Africa, that is noteworthy for being the largest shopping mall in the continent to be constructed in a single phase. It is home to various multinational companies, and there are typically more than 300 shops in the mall on any given day.
The total retail area is 13 000 square metres, and a gross area of 6 500 square metres. The shopping mall has two main levels of shopping as well as an outdoor restaurant plaza which connects directly to the Waterfall City Park.
It is smaller than the likes of Gateway, Sandton, Menlyn and Fourways Malls, but it is still a significant development.
If you plan on visiting the Mall of Africa, plan to be there between 09:00 and 20:00 on Mondays through Saturdays. In the event that you have to attend on a Sunday (or a public holiday), the hours are 10:00 to 20:00.
7. The Pavilion Mall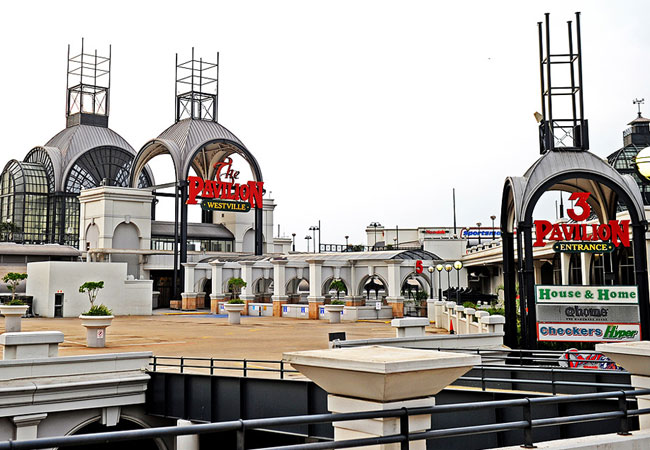 This large shopping center is located in Westville, and it is notable for its exquisite European-style architectural characteristics. The Pavilion is not only one of the largest shopping malls in South Africa, but it is also one of the most visually appealing structures the country has to offer.
The Pavilion has been in operation since 1993 and has earned a reputation as one of Durban's earliest shopping malls to open its doors. The Mall, which is currently owned by Pareto, has been created to provide shoppers with a luxurious shopping experience.
6. Eastgate Shopping Centre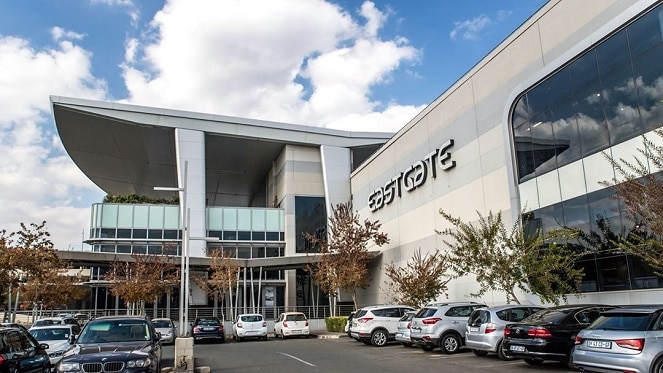 Eastgate Shopping Centre is a super-regional shopping centre in Bedfordview, near Bedford Gardens and the Johannesburg city centre in Gauteng.
In addition to its location in the eastern suburbs of Johannesburg, Eastgate Shopping Centre has become a well-known brand in South Africa as a result of its characteristics. Customers will be able to participate in a variety of exciting events at Eastgate Shopping Centre.
It should also be noted that the Eastgate Shopping Centre is home to over 300 different retail establishments, allowing customers to find practically whatever they desire in one location. You can shop with your children while simultaneously taking advantage of free WiFi.
Woolworths, Edgars, Checkers Hyper, Ster-Kinekor theaters, and Game are just a few of the stores in the area. An extension of R300,000,000 was completed in 2010, increasing the size of Eastgate to more than 121,000 m2 (1,300,000 sq ft).
A few years later, Liberty Life undertook another substantial refurbishment of the center to bring it up to date in terms of both the retail and office components. The project was finished in 2017. It is still maintained by Liberty Properties on behalf of the parent firm, Liberty Holdings Limited, and is still in operation. The center is now[when?] available. ] covers an area of more than 141,000 m2 (1,520,000 sq ft).
On Saturdays, more than 80,000 people visit Eastgate Shopping Centre, and over 2 million people visit the mall on an average month. Bureau de change facilities are available in the retail center. One of the most successful Woolworths stores in South Africa, as well as a freshly rebuilt cinema complex, are among the major retailers. The shopping center features approximately 250 businesses, including more than 60 fashion boutiques and 13 jewellers, among other things.
The structure, which was unusual for a single complex since it straddled the municipal lines of the City of Johannesburg Metropolitan Municipality and the Ekurhuleni Metropolitan Municipality, served as a focal point for both communities. After a boundary adjustment by the Municipal Demarcation Board in 2013, Eastgate was fully included into the Ekurhuleni municipality.
5. Sandton City Mall South Africa
It is located in the Sandton Central Management District in the northern part of the province, and it is one of the largest shopping malls in South Africa, with over 900 stores. The Mall can take pride in having over 300 top-tier local and international retail establishments to choose from.
Sandton City is a huge retail mall in Sandton, Johannesburg, South Africa, that was built in the 1980s. It was constructed and held by the property development business Rapp and Maister, in cooperation with the Leibowitz brothers Hilliard and Eli, and was subsequently acquired by Liberty Life Insurance Company (now part of Liberty Holdings Limited).
The center, which first opened its doors to the public on September 12, 1973 has a gross leasable area of 128,000 m2 (1,380,000 sq ft) of retail space and was built on a former landfill site. When the office space is paired with the Sandton Sun Hotel, the total floor area is 215,000 square meters (2,310,000 sq ft).
With shops such as Louis Vuitton, Gucci, Prada, Patek Phillipe, Dolce & Gabbana and other exclusive boutiques, Sandton City and the adjacent Nelson Mandela Square (formerly Sandton Square) combine to form one of the largest retail complexes in Africa. The area is referred to as "the richest square mile in Africa" because of the concentration of luxury brands in the area.
To be present, you should be available from 09:00 to 20:00 Monday through Saturday, as well as from 09:00 to 18:00 on Sundays and public holidays, if you plan to be there.
4. Canal Walk Shopping Center, Cape Town
Canal Walk is a shopping center in Cape Town, South Africa. As of 2016, it is the third-biggest retail center in Africa, behind only the Gateway Centre in Durban, which is the largest overall. When the Nelson Mandela Square annex is included, the Sandton City complex in Johannesburg has a bigger overall footprint.
The retail center, which was constructed in what the developers refer to as "Cape Venetian style," contains approximately 400 businesses, 7,000 parking spaces, multiple restaurants, 20 theaters, and a game arcade.
The mall is home to some of the most well-known retailers in the world, including the following brands:
H&M
McDonald's
Starbucks
Burger King
Canal Walk is a shopping mall that caters to both local and international clients, and it also provides daily leisure and entertainment opportunities for its customers.
Biggest Malls In South Africa 2023
3. Gateway Theatre of Shopping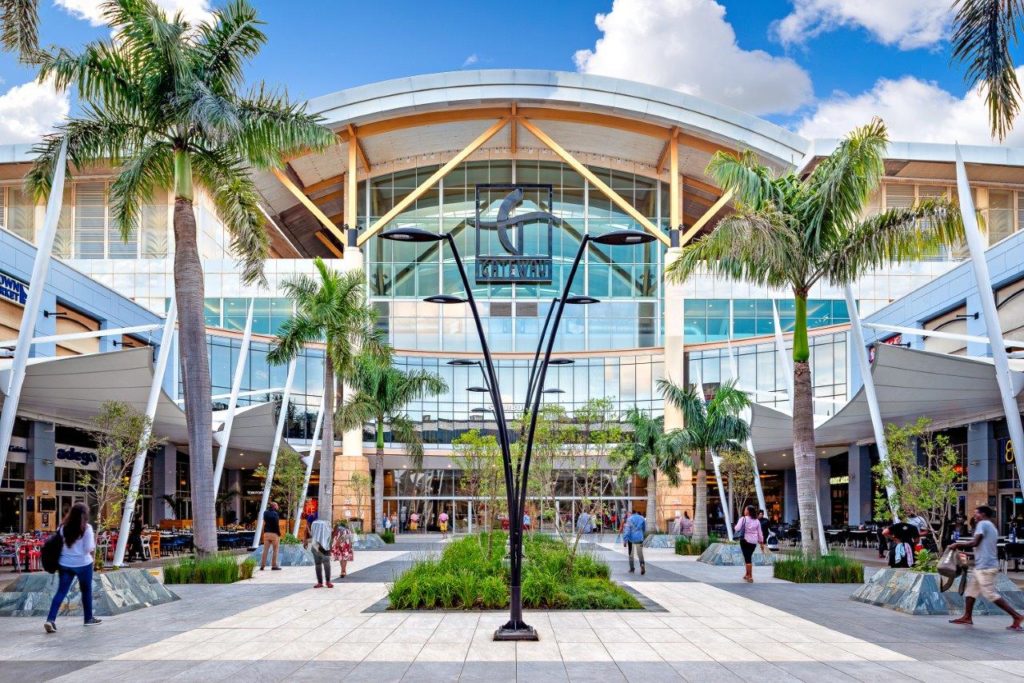 The Gateway Theatre of Shopping is not only one of the largest shopping malls in South Africa, but it is also one of the largest shopping malls in the entire world, according to Forbes magazine. The Gateway Theatre of Shopping is located in Umhlanga Rocks, on the outskirts of Durban's northern suburbs, and it contains over 400 stores and 70 restaurants.
The Gateway Theatre of Shopping, often known as the Gateway, is a shopping center in Umhlanga, KwaZulu-Natal, South Africa, located on Umhlanga Ridge, north of Durban. The Gateway Theatre of Shopping is one of the world's largest shopping malls, ranking among the top 100 largest in the world. It is now undergoing its fifth and greatest expansion in 16 years, according to the retail center's website.
Every month, more than two million people pass through the doors of Gateway International Airport. Old Mutual Properties created the center, which was designed to be similar to the Mall of America and the West Edmonton Mall shopping malls.
A number of new constructions have been spurred on by the building and inauguration of the Gateway Theatre of Shopping, which is located in the same neighborhood. Once a sugar cane plantation, the land has since been transformed into a new town center, as well as business and residential developments in the surrounding area, thanks to the formation of Gateway on the property. Additionally, there is a hotel connected to the mall, which is run by the Three Cities Group and is named the Gateway Hotel.
At the Gateway Theatre of Shopping, you will not only find big and well-known international brands, but you will also have the opportunity to support small and medium-sized South African businesses.
2. Menlyn Park Shopping Centre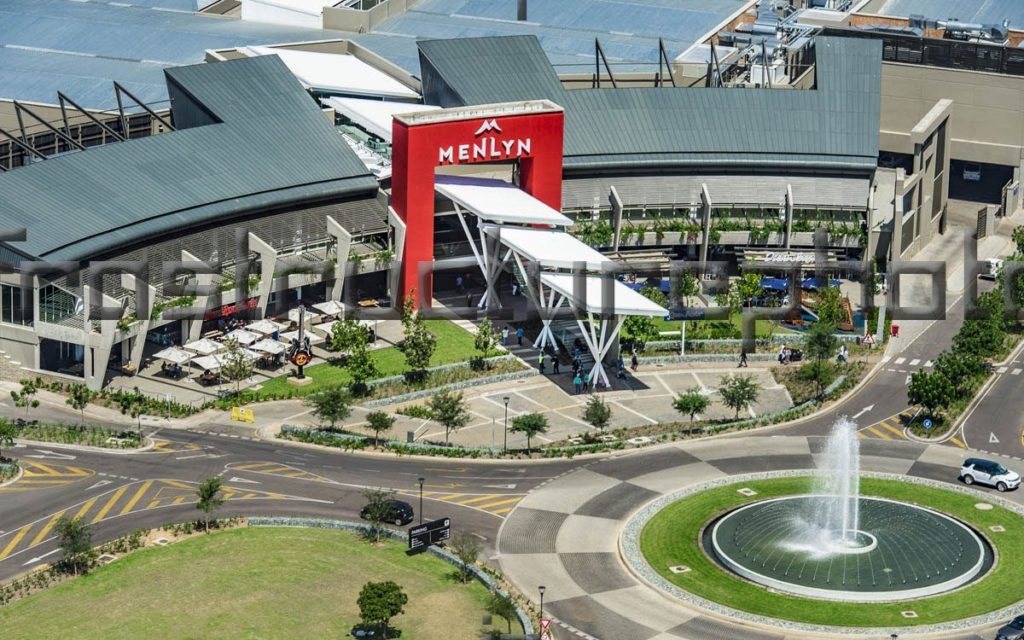 The second shopping center on the list is Menlyn Park Shopping Centre. If you have a preference for high-quality shopping experiences, you should make a point of visiting Menlyn Park Shopping Centre on a regular basis.
Thus, it should come as no surprise that the Park has been able to receive a number of awards since they first opened their doors as a token of appreciation for their exceptional service.
Menlyn Park Shopping Centre is a shopping mall in Menlyn, Pretoria, South Africa, owned by development company Pareto.
There are three main places in Menlyn Park – the Food Court, the keyhole shops and focal spots, and a vast interior garden square surrounded by eateries.
Located in the heart of Menlyn Park, the development offers a total lettable floor area of 177,000m2, over 500 retailers, 16 parking entrances, 12 parking exits, and 8,250 parking spaces. A short distance away from the N1 Johannesburg – Polokwane Highway, it is situated at the intersection of Lois Avenue and Atterbury Road.
1. Fourways Mall in Johannesburg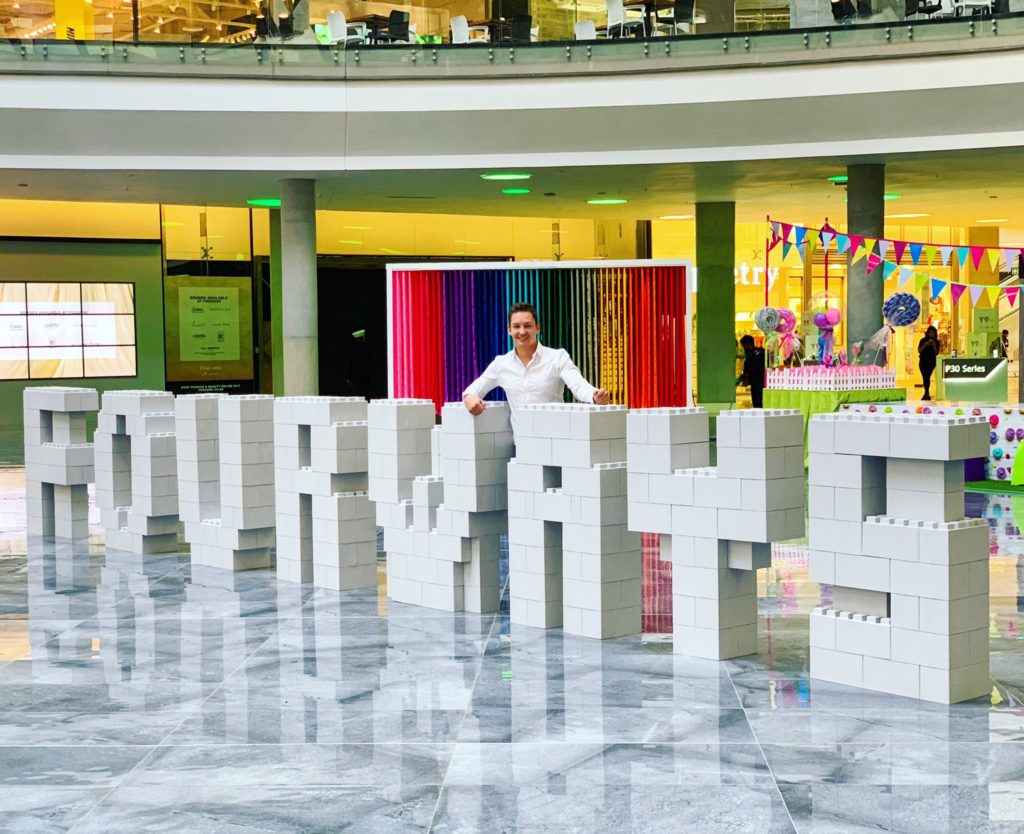 South Africa's Fourways Mall is currently the country's largest shopping mall, and it is located in the city of Johannesburg. The building, which was originally constructed in 1994, now has a total retail space of 178,000 square meters, which has been expanded. Fourways Mall in Johannesburg, South Africa, continues to be a landmark facility for a large number of shoppers who enjoy the best in retail markets as well as entertainment.
Accelerate Property Fund is said to be the owner of Fourways Mall, according to reports. There are over 400 stores and 8,000 parking spaces at the mall. Except on Sundays, the establishment is open from 9 a.m. to 8 p.m., seven days a week. On Sundays, they close their doors at 5 p.m. local time.
Fourways Mall is the largest retail mall in South Africa, and it can be found in the Fourways section of Sandton, which is a suburb of Johannesburg. It has more than grown exponentially, from 85,000m2 to 178,000m2, and was reopened in 2019.
More than 400 stores, a two-level food court, a vast open-air exposition arena, an entertainment section (which includes movie theaters, a large outdoor mini golf course, and Bounce), numerous restaurants, and a staggering 8000 parking spaces make up the retail mall.
Biggest Malls In South Africa 2023 [ UPDATED] – Newshub360.net
CHECK THIS OUT :
♦  University Rankings in South Africa 2023 [Univ of Cape Town is 2nd ]
♦  High Schools in Durban, 2023 [ Durban High School is 2nd ]
♦  Private Schools In Johannesburg [ St. Martin's is 3rd ]
♦  South African Universities With The Best Academic Performance
♦  Best High Schools in Johannesburg [ St John's College is 2nd ]
Credit : Newshub360.net