The 15 Best Family-Friendly All-Inclusive Resorts in the United States 2023. In spite of the fact that the Caribbean islands and Mexico are particularly well-known for the abundance of all-inclusive resorts that can be found there, there are plenty of wonderful possibilities right here in the United States.
In addition to this, you won't have to be concerned with the bother and price of obtaining passports.
We've got you covered with a wide variety of vacation options, including guest ranches, mountain lodges, and tropical resorts that provide loads of fun in the sun.
Best Family-Friendly All-Inclusive Resorts in the United States
1. Tanque Verde Ranch – Tucson, Arizona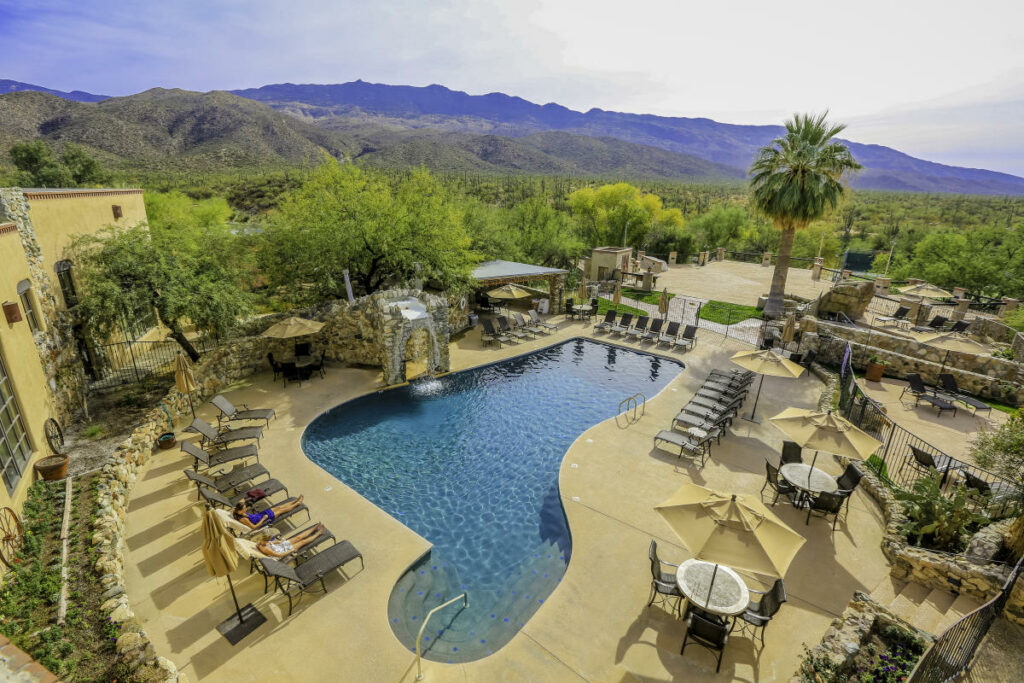 Tanque Verde Ranch is regarded as one of the best family-friendly dude ranches in the America West and is located on the edge of Saguaro National Park East, which is surrounded by towering mountains.
It provides the opportunity to engage in a variety of physically demanding activities, such as hiking, horseback riding, and mountain biking, and then unwind in the spa after a day of fun in the great outdoors.
Prepare to be pampered with a relaxing massage or a great skin regeneration treatment that makes use of only organic components, such as freshly harvested fruits, vegetables, spices, and herbs.
The lodgings are exquisite examples of traditional adobe architecture, and each room has a balcony with a breathtaking panorama of the surrounding desert and mountains.
2. Grand Hotel – Mackinac Island, Michigan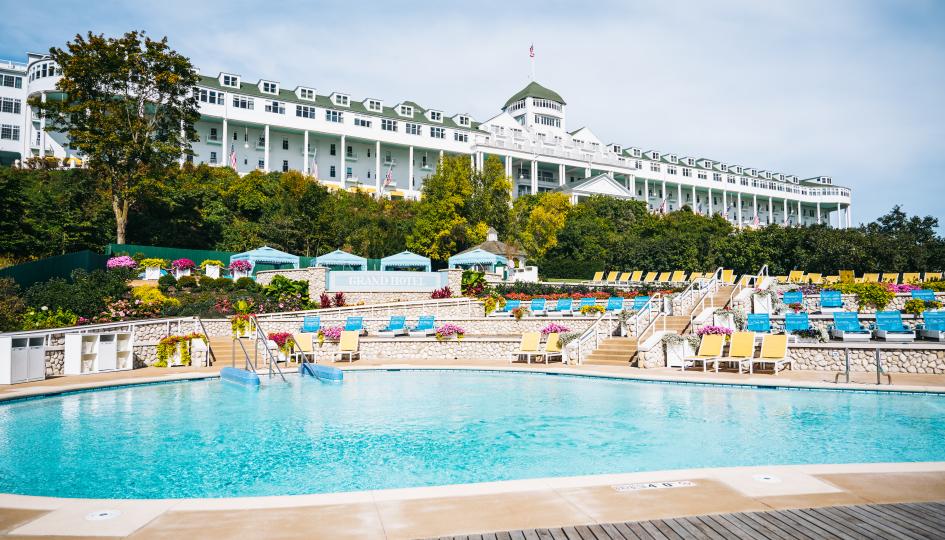 The Grand Hotel is the most famous hotel on Mackinac Island, which is a lovely and serene spot where vehicles are prohibited and horse-drawn carriages are the primary mode of transportation.
This hotel is known for being one of the greatest family resorts in the Midwest. It first welcomed customers in the year 1887 and not only brags about having one of the longest porches in the world, but it has also been featured in films such as the love drama "Somewhere in Time," which was released in 1980.
During the summer months, visitors may take advantage of the swimming pool that is 220 feet long, the two golf courses that each have nine holes, and the packed agenda of activities for youngsters.
The all-inclusive rates include a breakfast and lunch buffet in addition to a five-course dinner that is served in the Main Dining Room. This supper is a great highlight and is included in the rates.
3. Tyler Place Family Resort -Swanton, Vermont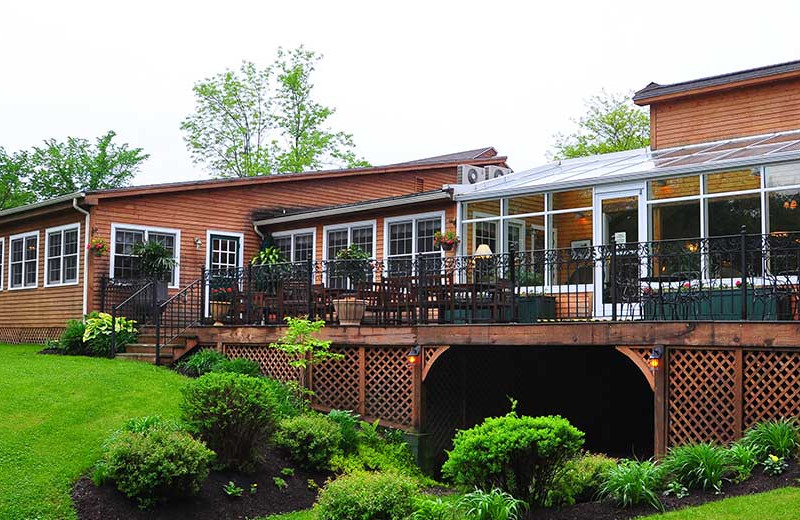 The 165-acre Tyler Place Family Resort in the far northwest corner of Vermont is located on the beaches of Lake Champlain and is regarded as one of the best resorts in the United States for families.
It is impossible to find a better children's program than this one, which caters to children of nine different age groups, from infants to teenagers.
In addition, there are many activities and workshops geared just for adults, as well as delectable dishes prepared with ingredients sourced directly from local farms.
In addition, every visitor is given the use of a loaner bike, of which there is a selection that includes mountain bikes, tandems, cruisers, choppers, banana seats, and bicycles for very young children that have training wheels.
Best Family-Friendly All-Inclusive Resorts in the United States
4. Sandpiper Bay Resort – Port St. Lucie, Florida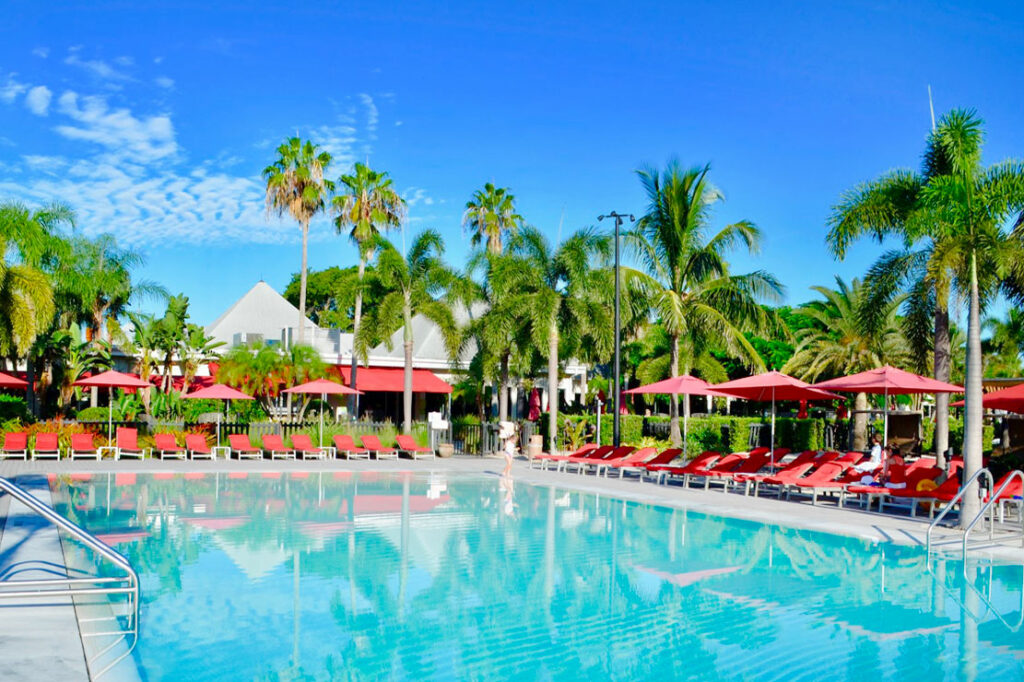 Sandpiper Bay Resort is one of the few all-inclusive resorts in Florida and is likely the best option in the United States for active families.
The resort provides a range of activities and amenities that are comparable to those found at Caribbean resorts.
It is located between Miami and Orlando on a length of beach that has not been developed and looks out over the St. Lucie River. It has stunning swimming pools, as well as a selection of restaurants and bars where guests may enjoy limitless meals and beverages.
In addition, guests may participate in activities such as paddle boarding, sailing, tennis, golf, and basketball, as well as participate in special programs designed specifically for children and adolescents.
5. Hana-Maui Resort – Hana, Hawaii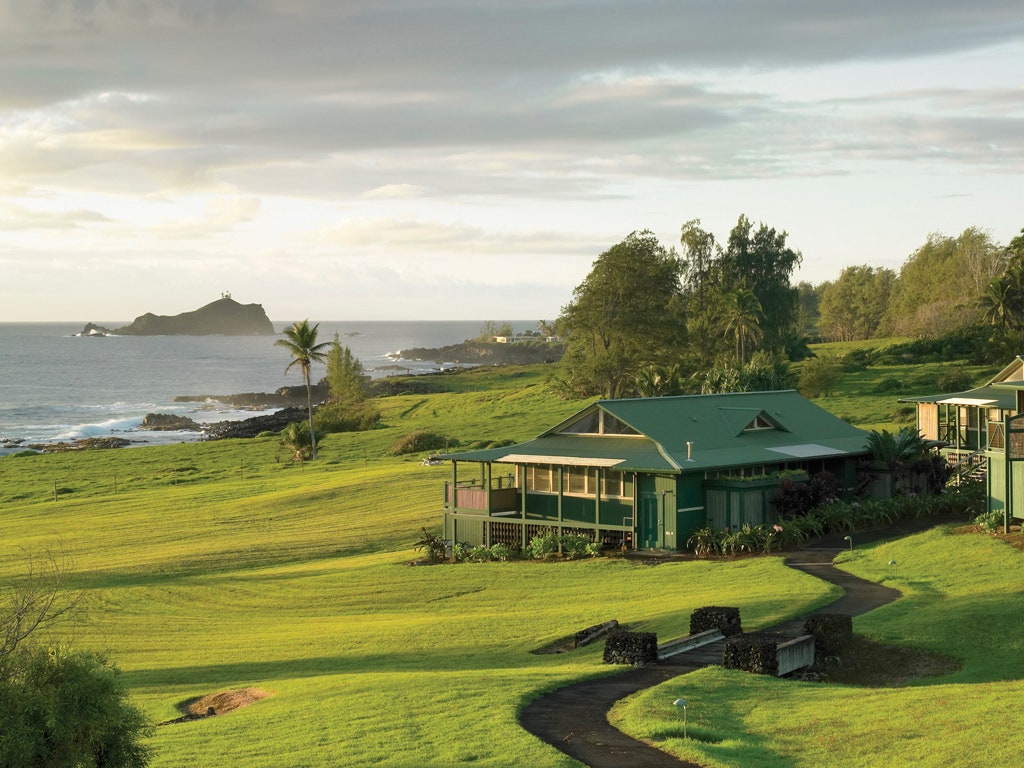 The Hana-Maui Resort is the first resort on the island of Maui to welcome the dawn, and it offers breathtaking views of Hana Bay.
It is one of the few resorts on the islands that provides all-inclusive vacation packages and is known for being one of the greatest all-inclusive resorts on Maui.
The rates include a resort credit per person per day that may be used toward spa treatments and private seminars in addition to the standard day meals of three meals, snacks, and non-alcoholic drinks.
In addition, guests have unrestricted access to a wide range of events and activities, and there is an abundance of family-friendly lodging options to choose from, ranging from family suites to cottages.
6. Brooks Lake Lodge & Spa – Dubois, Wyoming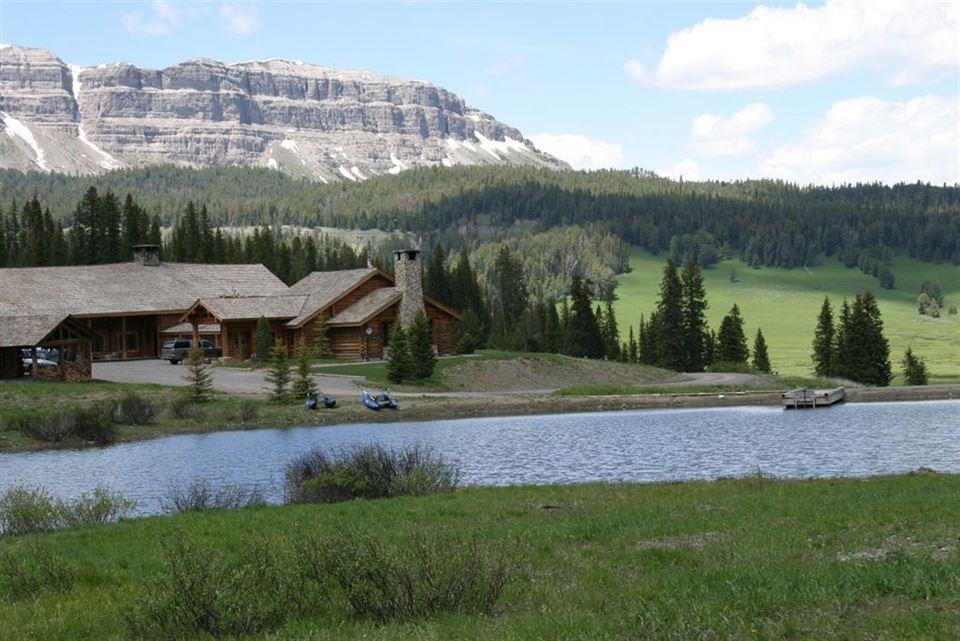 The Brooks Lake Lodge & Spa is an ideal home base for families who wish to take advantage of the region's abundance of opportunities for outdoor activities amidst stunning landscape.
The lodge is located about 45 minutes by car from Grand Teton National Park. During the summer months, enjoy activities like as canoeing, fishing, horseback riding, and hiking. During the winter, enjoy activities such as ice fishing, snowshoeing, and snowmobiling.
The majority of all-inclusive resorts do not provide meals, with evening being the most remarkable meal of the day because it often includes game, beef, chicken, and seafood in addition to appetizers and desserts.
The rooms provide contemporary conveniences such as Wi-Fi, while the log cabins provide added coziness and unique features such as clawfoot baths.
It's not hard to understand why it's regarded as one of the top all-inclusive resorts for families anywhere in the world.
Best Family-Friendly All-Inclusive Resorts in the United States
7. Chula Vista Resort – Wisconsin Dells, Wisconsin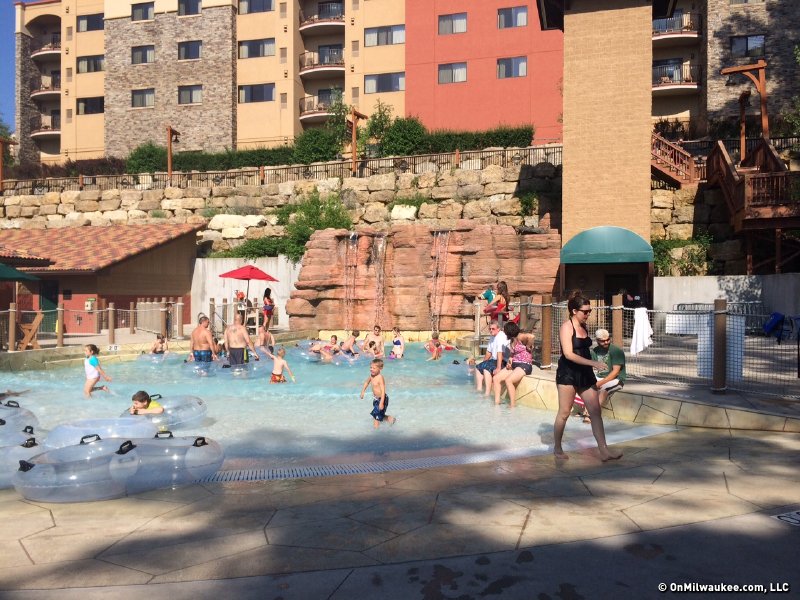 The Chula Vista Resort is one of the top resorts in the Wisconsin Dells and is situated in the area known as the "Water Park Capital of the World.""
However, it is distinct from the majority of resorts in this area in that it provides all-inclusive vacation packages that are priced at a level that is manageable for many families who are on a limited budget.
There are a ton of activities available, including indoor and outdoor water parks that span over 200,000 square feet, a children's activity center, and an 18-hole golf course with a mini-golf course specifically designed for children,in addition, parents may unwind at the on-site spa.
A wide variety of delectable foods are offered, ranging from pizza and burgers to a chophouse.
In addition, guests have their choice of rooms, apartments, condominiums, and vacation rentals to stay in, so there is sufficient accommodation for everyone.
8. Hyatt Regency Grand Cypress – Orlando, Florida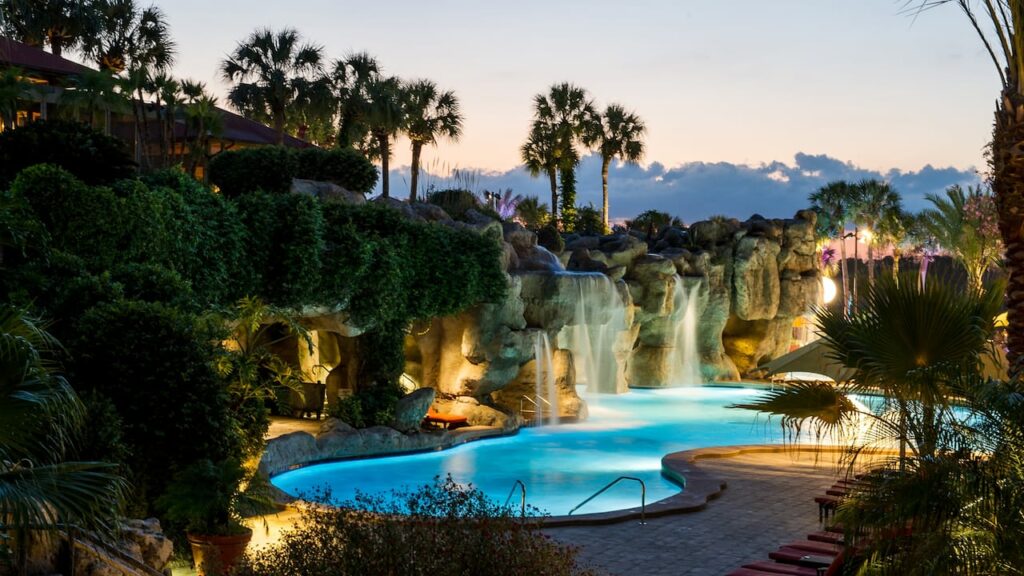 The Hyatt Regency Grand Cypress is located in Orlando, which is one of the most popular vacation spots for families, and it provides guests with both accessible access to major theme parks as well as a luxurious escape with lots to do on the property itself.
It has 45 holes of golf, a swimming pool in the style of a lagoon with water slides, Camp Hyatt for children, and a number of restaurants.
The expansive grounds have a private lake with a white sandy beach that is home to a variety of water activities, and the suites are equipped with private balconies that give views of Walt Disney World, which is located directly next door.
9. Vista Verde Ranch – Clark, Colorado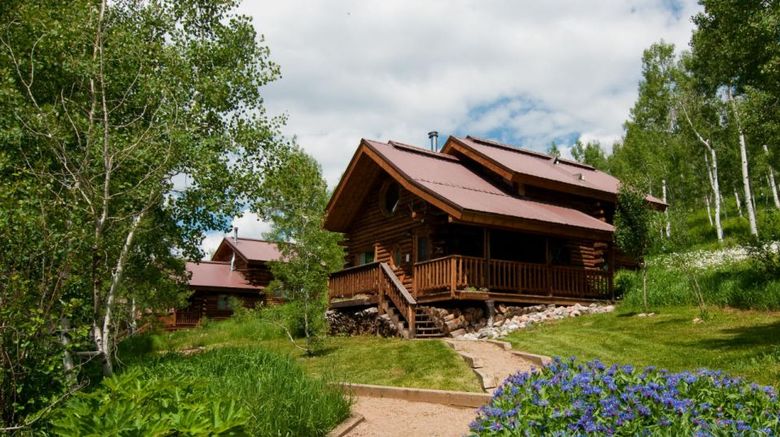 The Vista Verde Ranch is a full-service guy ranch located in the mountains to the north of Steamboat Springs. Guests have the option of staying in one of the lodge's rooms or in one of the ranch's private cabins.
It covers all of your meals and beverages, in addition to a wide variety of sports, such as rafting down a river, horseback riding, fly fishing, climbing, and mountain biking.
Your children will have the opportunity to take part in the entertaining "Dine and Dash" program, which has a meal that is both nutritious and kid-friendly, and is followed by an activity such as a treasure hunt, a game of "Capture the Flag," or a hayride.
The adults may enjoy dinners by candlelight that are reserved exclusively for them.
Best Family-Friendly All-Inclusive Resorts in the United States
10. Woodloch Pines Resort – Hawley, Pennsylvania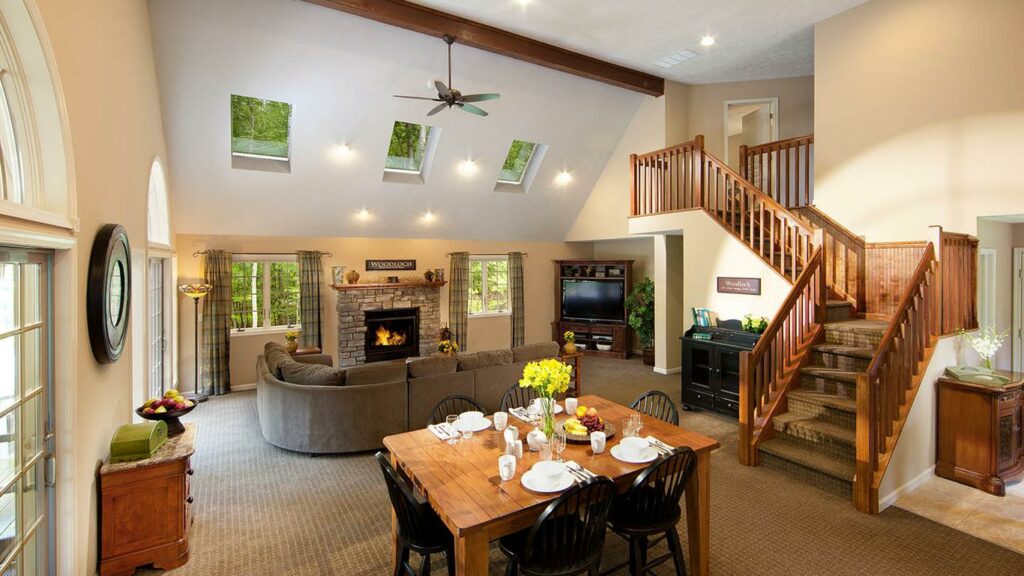 Hiking, sailing, bumper boats, and go-karts are just some of the activities that are available at the family-friendly resort Woodloch Pines during the whole year.
Other activities include ice skating, sledding, and group competitions. In terms of lodging, you'll have a wide range of possibilities to select from, ranging from standard rooms in the manner of motels to individual residences on the lake.
The all-inclusive costs cover not just the meals but also the majority of the beverages.
11. The Lodge on Little St. Simons Island – St Simons Island, Georgia
You may reach this private barrier island through a boat voyage down the Hampton River that lasts for fifteen minutes. When you arrive, you will be dropped off at the Lodge on Little St. Simons Island.
The 10,000 acres of unspoiled natural splendor, including coastal woods and marshlands, offer an alluring sense of seclusion and a feeling of being transported to another planet, but there is only room for 32 overnight visitors at any given time to take advantage of this allure.
At this first-rate resort on the Georgia coast, there are no telephones or televisions, so guests have the opportunity to spend more quality time with their loved ones.
There are seven miles of unspoiled, shell-strewn beaches, as well as fun outdoor activities such as fishing from the dock, swimming in the gentle surf, or bird watching – complimentary expeditions are offered for the chance to see a bald eagle or one of the other 280 species or so that soar through the skies above.
12. Migis Lodge on Sebago Lake – South Casco, Maine
Migis Lodge on Sebago Lake is a family-friendly establishment that has been open for business for more than a century and is situated on 125 acres in southern Maine, only a short distance from Portland.
The all-inclusive rates cover not only your lodging but also your three daily meals and a diverse selection of activities as well.Canoeing, kayaking, paddleboarding, waterskiing, wakeboarding, and sailing are just few of the watersports that may be enjoyed by people of all ages.
Camps for children, which are separated into age groups, as well as supervised nighttime programs, will provide an abundance of activities for the younger children, allowing their parents to take some time for themselves.
Cottages featuring fieldstone fireplaces, porches or balconies, flat-screen televisions, and Wi-Fi are available for guests to enjoy throughout their stay.
13. Mohonk Mountain House – New Paltz, New York
The Catskills are an excellent destination for a weekend trip with your family since they provide a wide variety of activities, both indoors and outdoors, and are only 90 miles distant from New York City.
In this property that resembles a Victorian castle and is located on Lake Mohonk, visitors may enjoy activities like as swimming, hiking, health and sports programs, a kids club, and classes on topics such as the art of chocolate and ballroom dance.
Ice skating, snow tubing, and snowshoeing are just some of the winter activities that can be enjoyed at this top-of-the-line luxury hotel in the United States.
Because it contains an indoor pool, swimming is an option at any time of the year. The all-inclusive package includes not just rooms and cottages but also rooms with view balconies and fireplaces.
Evening entertainment is also included in the package, in addition to three meals a day and a variety of other activities.
14. Camp Denali – Denali National Park, Alaska
At Mile 89 on the park road, you'll find Camp Denali, a resort that offers all-inclusive accommodations and is located deep within Denali National Park.
There is a good chance that there is no better way to explore the wilderness of Alaska than by spending some time here. There is a diverse selection of activities available, such as riding a canoe across Wonder Lake and going on guided hikes with naturalists.
It needs a minimum stay of three nights in one of the 18 cabins, all of which are outfitted with wall-mounted propane lighting, wood-burning stoves, and Alaskan pieces of art.
You will have to share the bathroom facilities, but you will have your own private outhouse.
15. Red Horse Mountain Ranch – Harrison, Idaho
There is a lengthy list of activities that are included in your stay at Red Horse Mountain Ranch, such as horseback riding lessons, fly fishing lessons, yoga, kayaking, biking, swimming, zipline rides, a climbing wall, an archery course, and a challenge course.
Red Horse Mountain Ranch is a favorite choice among families searching for an all-inclusive ranch holiday. In addition to that, there is a wonderful program for children aged three and up that they may participate in.
The lodgings are designed in a traditional log cabin style and have a variety of floor plans, some of which may accommodate as many as four beds.
Each of the apartments is equipped with a private bathroom, a wide bedroom, and a private veranda that offers breathtaking views of the ranch.
15 Best Family-Friendly All-Inclusive Resorts in the United States 2023 –Newshub360.net
Related Post
Credit : www.Newshub360.net