Biggest Clothing Retailers in South Africa 2023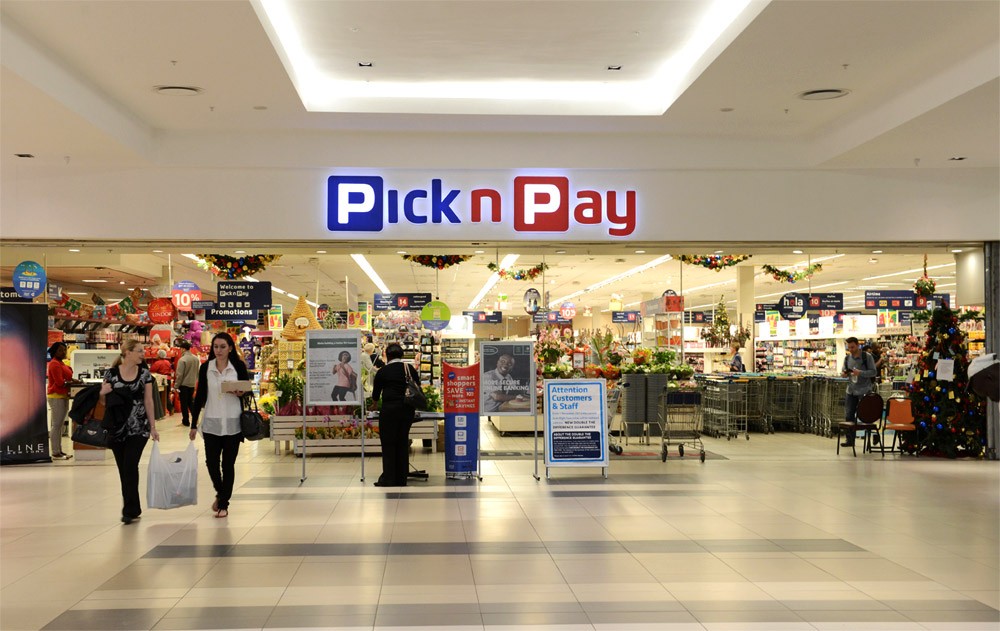 Top 10 Biggest Clothing Retailers in South Africa 2023: Several clothing retailers in South Africa provide excellent products and services to a large number of satisfied consumers from various parts of the country, and they are all well-established.
In this post, we will look at some of the very best among them, taking into consideration such key criteria as their dependability and security. As you can see, many companies have been in business for quite some time and can be easily accessed from the comfort of your own home.
Today, it is not enough to simply offer high-quality garments on the shelves without making it simple for buyers to become aware of them and to purchase them without experiencing any difficulties. As a result, one of the distinguishing characteristics of the major competitors in the market is their ability to provide a platform through which clients can simply purchase their products from any location in the country.
The top clothing retailers in South Africa carry the most up-to-date fashion trends and offer high-quality merchandise. Regardless of their financial situation or gender, people can dress stylishly. Check out some of the top ten apparel retailers in South Africa below….
Top 10 Biggest Clothing Retailers in South Africa 2023
1. Zando
Zando was founded in 2012 and has since evolved and grown to become a strong South African brand with a strong reputation in the country. In this clothing retailer's store, you'll find clothes from big brands, including both local designers and international designers.
2. Zaful SA
Zaful is a major apparel retailer in South Africa that sells a wide range of products. For fashion enthusiasts in the country, the company provides a one-stop shopping experience at competitive prices. If you are a fashion fan looking for something trendy, you can place an order with Zaful, taking use of their internet presence to place your order from wherever you are (they can boast of a broad market of over 260 countries). Their clothing has a high level of quality to them, and they are also reasonably priced (since you can simply get what you can afford according to your budget).
3. Superbalist
Spree was the original name of the game before it was renamed to Superbalist. The company began as a small operation and has grown to become one of the largest clothing shops in South Africa. Being one of the largest retailers in the country at the moment, they have a large number of consumers and have been able to satisfy fashion enthusiasts from all over the country. You can purchase formal and casual clothing, as well as cover work apparel, and other items from their online store, which can be accessible from any location in the world.
4. Label Collections
The Label Collections brand is dedicated to ensuring that pregnant ladies have a fashionable appearance during their pregnancy. Of course, it is entirely up to a pregnant lady to decide whether or not she wishes to maintain her fashion sense while carrying her child in her womb. Some pregnant women are not inclined to think in this way at this stage, particularly when they consider the stress that appears to be associated with the whole situation. However, when you work with a brand like Label Collections, things become easier, and you can maintain your attractiveness.
5. Zana
Sue and Robyn Britz launched Zana in 2012, and the company has evolved to become one of the largest in South Africa. The brand can boast of a large number of satisfied clients in various locations throughout South Africa, and it has become a popular destination for many fashion enthusiasts in the country. However, Zana does not only serve consumers in South Africa; she also has customers in other parts of the world, which is unusual. You can therefore look in this way if you place a high importance on high-quality clothing.
Biggest Clothing Retailers in South Africa 2023
6. Hello Pretty
South Africa's Hello Pretty is yet another well-known clothes company. What's particularly intriguing about this brand is their preference for locally produced fashion apparel. If you are a big fan of them, you can simply walk over to their online store to purchase clothing, outerwear, and other related items.
7. MRP
One thing to keep in mind about MRP is that it is a great place to find affordable, fashionable clothing. The company is a leading fashion clothing retailer in the country, and it is well-known for the wide range of clothing options it provides. This means that they have a variety of products and services available for different people to purchase from them, depending on their interest and need. Their presence in other African countries allows them to sell low-cost clothing that is even up to international fashion standards in terms of quality. As a result, you can do business with them with confidence.
8. H & M
H & M is one of the top ten apparel shops in the country, and you can shop for fantastic products from the comfort of your own home or anywhere you happen to be in South Africa via their online store. Despite the fact that it is a multinationalbrand, it has a significant presence in South Africa and is therefore considered to be one of the top brands in the country. They provide attractive clothing for people of all ages, including men and wome
n, babies and teenagers, and people of all ages.
9. Jo Borkett
Last but not least, we have Jo Borkett, which is one of the most well-known apparel labels in the United Kingdom. They supply professional business clothes as well as stunning evening outfits. They understand what it takes to make beautiful things, and you can check out their products as well as shop from anywhere in South Africa by taking use of their website.
10. Makoya Brands
Since its inception, Makoya Brands has been gratifying customers who are passionate about fashion. If you are looking for high-quality garments, you can visit Makoya Brands through their online platform and do your buying in peace. Those with a fashionable sense will always be able to find something to their liking here. It has real apparel labels from areas such as the United States of America and Europe, which it has acquired through various means. You can find stylish jeans, dresses, sweaters, polo shirts, and other clothing items. Additionally, you may shop for handbags and footwear from the comfort of your own home through their online store.
Top 10 Biggest Clothing Retailers in South Africa 2023 – Newshub360.net
CHECK THIS OUT :
♦  University Rankings in South Africa 2023 [Univ of Cape Town is 2nd ]
♦  High Schools in Durban, 2023 [ Durban High School is 2nd ]
♦  Private Schools In Johannesburg [ St. Martin's is 3rd ]
♦  South African Universities With The Best Academic Performance
♦  Best High Schools in Johannesburg [ St John's College is 2nd ]
Credit : Newshub360.net