Cheapest Uncapped Wifi Deals In South Africa 2023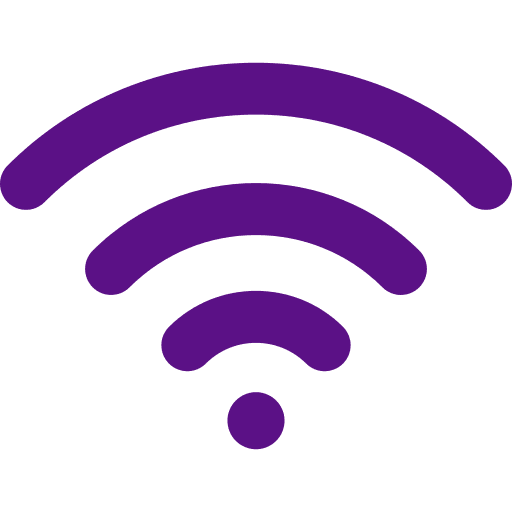 The Cheapest Uncapped Wifi Deals In South Africa 2023. It goes without saying that internet data connectivity is essential, and we continue to require it in higher quantities than ever before. That is to say, we just cannot have enough internet data; we want ever-increasing quantities. Wifi packages usually contain limits, but such limitations are inadequate. We want unrestricted internet access at a reasonable price.
We provide well-researched recommendations on the cheapest Uncapped Wifi packages for 2023 in this article. You've come to the right website if you're looking for the best unlimited wifi package in South Africa for 2023. Best wishes.
Cheapest Uncapped Internet Wifi Packages In South Africa
1. Vox Telecom
Vox Telecom has won the hearts of many South Africans thanks to aggressive marketing and very effective and economical internet connection services. Many people like this service provider since it allows them to budget their expenditure by ensuring that they do not go over their data limit. You may receive incredibly affordable and stable internet service throughout the month if you utilize their unlimited wifi monthly package.
For R99 a month, you can obtain 1mbs of data for a month, and faster speeds are equally affordable; for example, a 2mbs offer costs R149, a 4mbs deal costs R299, and a 20mbs deal costs R402. The company advertises more discounts, but we'd prefer to stop here because those other great deals are more expensive and are aimed at corporate customers rather than individuals.
2. Afrihost
Afrihost has established itself as one of South Africa's most dependable providers of low-cost internet connectivity. This service also has the benefit of being powered by the MTN network, which ensures you'll have network coverage no matter where you go.
One of the most significant benefits of this package is the ability to successfully monitor your spending. You could choose for an out-of-bundle rate, which means you can turn the bundle on or off as needed, depending on your budget, and you won't have to pay through the nose while surfing without the bundle.
This carrier gives the following perks:
Free SIM Card.
Rates as low as 1c per MB
Your Device is ready to switch to LTE
For the 1MBS plan, you can get rates of R54 per month for home use, R205 for the Premium plan, and R316 for the business plan.
3. Axess
While Axess may not be well-known around the world as a mobile connectivity provider, its excellent internet bundles have steadily won the hearts of many subscribers. When it comes to cellphone deals, this company has earned a reputation for being highly budget-friendly. This company offers data-only SIM cards, which eliminates any doubt regarding the customer's intentions.
When your data runs out or your contract expires, you won't be hit with exorbitant out-of-bundle charges. The following benefits are provided by the company:
You can signup for their services using your old MTN SIMS.
The company offers a number of attractive packages, one of which is the 2mbs unlimited package. The home package costs R84 per month, the premium deal costs R285 per month, and the business package costs R416 per month.
The company also offers various unlimited wifi plans, which are divided into categories based on the connection speed. Depending on your internet needs, they offer 1MBS, 2MBS, 4MBS, 8MBS, 10MBS, 20MBS, and 40MBS packages, though it's clear that the higher speeds are aimed at corporate clients
5. Mweb
Mweb is another firm that provides excellent value for money when it comes to wireless internet access. The organization provides a variety of internet bundles to fit the needs of each customer. When you choose Mweb, you have complete control over how much data you use each month, and you don't have to pay exorbitant fees for internet use outside of the bundle.
The monthly unlimited internet wifi options on MWEB are pretty affordable—for example, the 2mbs deal costs R99, the 4mbs deal costs R 219, the 20mbs deal costs R 399, and so on. These offers are available to you, depending on your budget.
6. WIRUlink
Wirulink is another company that provides high-quality internet services to the South African market. They have a variety of bundles to choose from, depending on your needs and budget. If you're looking for a cheap and reliable internet wifi service, this is the place to go.
They also provide monthly subscriptions with unlimited data ranging from 5MB to 50MB for R499 per month.
7. ITNT
ITNT is next, with a wide range of mobile data options at reasonable prices. This provider should be considered if you are looking for a mobile network that will provide you with high-quality service at a low cost.
This service allows you to be selective; there are no out-of-bundle fees, and switching between bundle options is free. The following are some of this provider's benefits:
500MB for R59
1GB costs R113.
2GB for R226
4GB for R452
8GB for R903
Conclusion:
The most affordable and lowest uncapped wifi plans in South Africa are drawing to a close. As technology advances, we will find that we are increasingly reliant on data for practically everything we do in 2023. We can not conduct financial transactions, converse as we do now through social media, receive information in real-time, or enjoy entertainment in the fast-paced manner that we do if we didn't have internet data connectivity.
The cost of data is unpredictable and ever-changing. Because of the fierce competition in the South African industry, you must be aware that costs can fluctuate dramatically. In addition, communications firms reserve the right to adjust their prices or cancel contract plans and products at any time without prior notice. As a result, we cannot be held liable for any discrepancies you may encounter now or in the future. We recommend that you study the fine print of each contract plan offered by any of the companies mentioned above.
Cheapest Uncapped Wifi Deals In South Africa – Newshub360.net
CHECK THIS OUT :
♦  University Rankings in South Africa 2023 [Univ of Cape Town is 2nd ]
♦  High Schools in Durban, 2023 [ Durban High School is 2nd ]
♦  Private Schools In Johannesburg [ St. Martin's is 3rd ]
♦  South African Universities With The Best Academic Performance
♦  Best High Schools in Johannesburg [ St John's College is 2nd ]
Credit : Newshub360.net