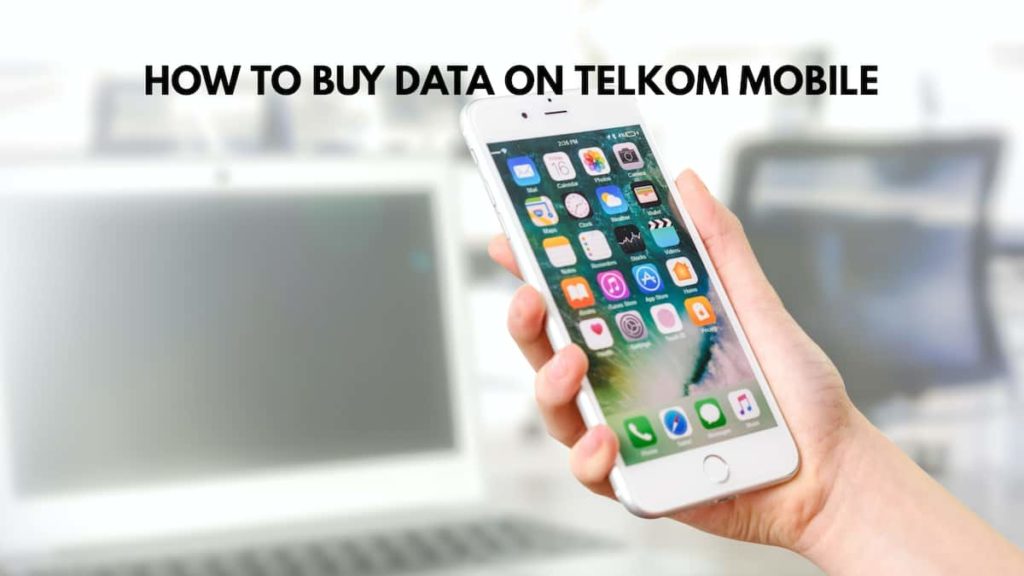 How to Buy Data on Telkom Mobile 2023: Telkom is a South African telecommunications company that has been partially privatized and is officially registered as Telkom SA SOC Ltd.
In South Africa, Telkom has evolved from a state-owned wire-line telephone monopoly firm to one of the largest providers (by subscriber base) of wireless communications via voice and internet data.
This transformation occurred over the course of several decades.
Even outside the borders of South Africa, the corporation has established a commercial presence in over 38 countries throughout the African continent. Voice calling services and internet services are only two examples of the things that this organization has available for sale.
The corporation has progressively acquired the favor of the people by offering services for phone communications that are both reasonable and of high quality, as well as by offering services for internet that are both efficient and effective. Affordability is the operative word here.
Telkom is your best pick if you want to take advantage of everything the internet has to offer without emptying your bank account in the process, since it is the most cost-effective option available to you.
So, how do you go about purchasing data for your Telkom mobile device? The information that can be found in the following paragraphs will provide you with instructions on how to purchase data on your Telkom line in order to prevent interruptions to your professional or personal activities.
How to Buy Data on Telkom Mobile
If you want to use the internet on your mobile phone, you may buy data for your Telkom connection in a number of different methods.
1. USSD Code – 180
To get started, you may utilize the way that has been around the longest, often known as the conventional approach. All that is required of you is to first ensure that your phone has sufficient airtime, then dial *180*, and then send the message. After doing so, a dialogue box will appear, allowing you to choose the particular bundle package that best suits your needs.
2. Self Service Portal
Second, all you need to do to access the self-service portal is use the mobile website on your phone. In most cases, this will be a selectable option on your phone. Simply clicking on it brings up possibilities, including several top-up options for internet packages.
You may also use the site to examine your consumption, add more phone minutes, transfer call minutes and internet data to and from family and friends, and top up your call minutes.
3. Telkom Mobile App
You may also purchase data for your Telkom mobile device using the Telkom app. Users of high-end phones like iOS, Windows Phones, and Android smartphones are the only ones who can take advantage of this method, which is superior in terms of its ease of use and convenience.
In order to log in, you will need to ensure that you are connected to the internet. You'll even have the chance to buy voice and data minutes directly from your bank thanks to this feature.
4. Telkom Stores
You may also acquire mobile internet from real Telkom stores that are located all over the country, as well as at branches of Ned bank, Flash, FNB, Standard Bank, PEP, Edcon, ABSA, Shoprite, and Foschini around the country.
How much is the Cost of Data on Telkom mobile?
Telkom is recognized for offering reasonably priced services and products to its consumers, without sacrificing the level of quality of such goods and services, as was described previously in this piece. The pricing of the various prepaid packages are listed below.
Some of the latest deals for the Mo'Nice campaign include:
These data offers are time-based and will be no longer available when the allotted amount of time has passed.
45MB (only valid for 2 days) – R0.50
250MB (only valid for 14 days) – R2.75
1GB (only valid for 30 days) – R12.00
Simply dial *123# and hit the send button to purchase the Mo'Nice data. After that, a list of alternatives, including the data bundles and the prices associated with each one, will be displayed for you to select from.
Please check that you have sufficient funds in your airtime account to complete the purchase before picking an option. If you do not, you will not be able to proceed.
For FreeMe bundles, you will pay as follows:
It is not required for you to have airtime in your mobile account in order to acquire bundles for your mobile phone. You can do so even if you do not have airtime. On this site, you simply have the option of purchasing a voucher with or without a PIN in order to buy data bundles.
A voucher that does not need the entry of a pin gives the purchaser the ability to redeem the value of the coupon without the hassle of entering the pin. You just complete the payment and provide the Point of Sale operator or the attendant at the Direct Store your phone number, and they will send you the amount. You merely get an SMS notifying you that the value has been sent.
This is one of the methods to buy data directly without using the typical technique of first purchasing airtime and then converting it to a bundle. If you choose this option, you will not have to convert your airtime into a bundle.
You also have the option of using another straightforward approach to acquire data. After you have obtained the electronic voucher with the PIN, all that is required of you is to dial *188* PIN# and then send the message.
The voucher is immediately changed into data, which is then automatically loaded onto your SIM card, as opposed to the previous technique, in which you first obtain airtime credit and then convert it into internet data. This time, the voucher is directly processed.
Conclusion: How to Buy Data on Telkom Mobile
Note that the validity time for Once-off bundles is two months, with the exception of the 20 GB bundle, which is good for six months, the 50 GB bundle, which is valid for twelve months, and the 100 GB bundle, which is valid for twelve months.
Please take into consideration that the firm reserves the right to alter these rates at any time and without prior notification to customers.
These alterations are being made as part of the company's ongoing effort to improve the quality of the services that it provides to its multitudes of satisfied clients.
How to Buy Data on Telkom Mobile 2023 – Newshub360.net
CHECK THIS OUT:
♦  Top 20 Highest Paid Footballers in South Africa 2023
♦  Top 20 Highest Paid Footballers at Mamelodi Sundowns 2023
♦  Top 20 Highest-Paid Footballers at Kaizer Chiefs [ Billiat is 2nd ]
♦   Top 20 Highest Paid Footballers at Orlando Pirates 2023
♦   Top 20 Highest Paid Footballers at Supersport United 2023
♦   Top 20 Highest Paid Footballers at Royal AM 2023
♦  Top 10 South African Footballers Who Went Broke After Retirement
♦  Top 10 Richest Football Club Owners in South Africa [ Motsepe is 2nd]
♦  Top 10 Most Expensive High Schools in South Africa 2023
♦  Top 10 Richest Football Clubs in South Africa
Credit :www.Newshub360.net