Percy Tau Net Worth 2022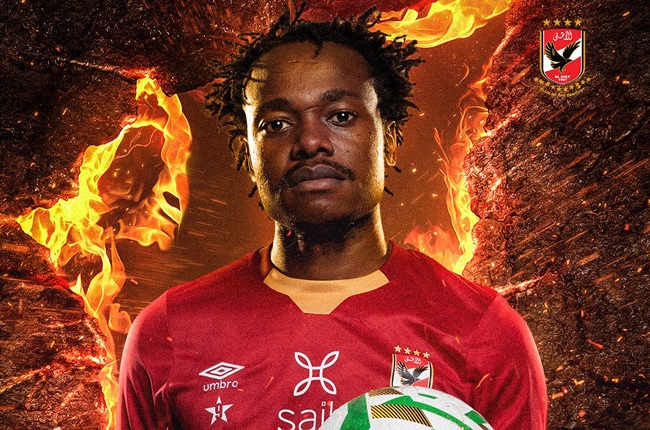 Percy Tau Net Worth 2022: Percy Tau, who plays for Egyptian giants Al Ahly, is one of the few South African footballers who recently played in the Premier League. Tau has a net worth of $3 million as a result of his great career. His ever-expanding career, which began with Mamelodi Sundowns and eventually brought him to Europe, has been a key factor in his small riches.
Despite the fact that he spent most of his time with the club on loan to other teams until returning in 2021, he still earns a nice wage each week.
Profile of Percy Tau
Full name: Percy Muzi Tau
Date of birth: 13 May 1994
Age: 27 Years Old
Career: Footballer
Net worth: $3 million
Salary: [ R1.5million ] $30,000
Percy Tau Net Worth 2022
Percy Tau, like many other South African children, grew up with an abundance of potential and an insatiable drive to achieve. This served as the catalyst for him to pursue a career as a player, which ultimately led to his current wealth.
Signing fees, contracts, salary, and other bonuses contributed to his exceptional net worth during his football career. Football has also created opportunities for him to be approached by a variety of businesses interested in having his signature on paper for endorsement deals.
The footballer began his career with Mamelodi Sundowns' junior team until 2013, when he was promoted to the senior team. In 2018, he was named PSL Footballer of the Year and Players Player of the Season, earning him R462,500 in prize money. He also played a part in the team's victories in the CAF Champions League, two Premier Soccer Leagues, the Nedbank Cup, and the CAF Super Cup.
He stayed with the squad until 2018, when he was signed by Brighton & Hove Albion for a hefty fee. Tau had significant difficulties after joining the squad due to complications with a work permit, but it was eventually granted.
Despite this, he did not have a chance to play for the squad right away since he was loaned out to Union SG and subsequently to Club Brugge, where he won the Belgian Pro League.
Not satisfied, Brighton loaned him out again to Anderlecht. He was summoned back to play for the club in 2021.
Percy Tau Endorsement Deals
Percy Tau's various sponsorship deals are another important source of revenue for him. Many businesses in South Africa and across the world want to associate with him and have him as their brand ambassador since he is one of the country's top exports right now in terms of football.
Puma South Africa is one of his most important deals right now. When he was still playing with Mamelodi Sundowns, he inked a partnership with the brand in 2017. He continues to advertise the brand's evoSPEED boots.
Percy Tau Net Worth
Percy Tau has a net worth of $3 million as of 2022. His career, which began with Mamelodi Sundowns, has been a key factor in his success.
Percy Tau Salary at Al Ahly 2022
According to Egyptian media sources, Percy Tau is projected to earn roughly R18 million (approximately €1 million) every year at Pitso Mosimane's side.
Percy Tau's monthly salary with Al Ahly is R1.5 million, making him one of Africa's best paid players.
CHECK THIS OUT:
♦  Top 10 Highest Paid Footballers in South Africa 2022
♦   Top 10 Highest Paid Footballers at Orlando Pirates 2022
♦  Top 10 Highest Paid Footballers at Mamelodi Sundowns 2022
♦  Top 10 Highest Paid Footballers at Kaizer Chiefs [ Billiat is 2nd ]
♦  Top 10 South African Footballers Who Went Broke After Retirement
♦  Top 10 Richest Football Club Owners in South Africa [ Motsepe is 2nd]
♦  Top 10 Most Expensive High Schools in South Africa 2022
♦  Top 10 Richest Football Clubs in South Africa [ Kaizer Chiefs is 2nd]
Credit : www.Newshub360.net